Public Storage Self-Storage Units at 105 Pleasant Valley Street, Methuen, MA
Address
105 Pleasant Valley Street Methuen, MA 01844
Property Open
Mon-Sun 6:00 AM - 9:00 PM
Storage Facility Features
Climate Control Storage

Small, Medium & Large Storage Units

Property Manager Lives On-site
Climate Controlled

Inside unit

1st Floor

Climate Controlled

Inside unit

1st Floor

Climate Controlled

Upstairs/elevator

Climate Controlled

Inside unit

1st Floor

Climate Controlled

Upstairs/elevator

Climate Controlled

Upstairs/elevator

Climate Controlled

Inside unit

1st Floor

Climate Controlled

Inside unit

1st Floor

Climate Controlled

Inside unit

1st Floor

Climate Controlled

Inside unit

1st Floor

Climate Controlled

Inside unit

1st Floor
To learn more about what a Public Storage 5x10 unit at Pleasant Valley Street can hold visit our helpful
size guide
.
Busy families can find a range of storage units at Methuen, MA including climate controlled units.
Nearby Self-Storage Locations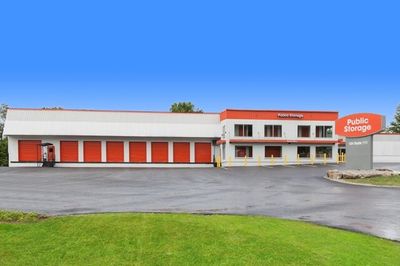 Self Storage Near
184 State Route 111
Hampstead NH 03841
Resources from the Help Center
See what fits in different storage unit sizes
Climate Controlled Methuen Storage Units off of I-495
Climate controlled storage units in
Methuen
are conveniently located near I-495.
Small Methuen Storage Units
Golfers who frequent Merrimack Valley Golf Club will love the convenience of storing clubs and other gear in a
5x5 storage unit
.
Busy families can keep clutter out of the garage and focus on fun when they store bikes, skis, seasonal clothing, and holiday decor in a
5x10 storage unit
.
Medium Methuen Storage Units
A
10x10 storage unit
is a versatile option for downsizers, roommates, and couples who have a couple rooms worth of furniture and appliances to store.
Large Methuen Storage Units
For the largest storage needs, a
10x10 storage unit
can hold up to five rooms of oversized items. These spacious storage units are also great for business needs.
Climate Controlled Methuen Storage Units
When you want all of the storage with none of the stress, use
our eRental program
to book a contactless move-in you can feel good about.
We also have locations on
State Route 111
and
Newbury Street
with plenty of storage solutions. These storage rentals are located near a host of dining and shopping options . Enjoy a host of fast casual restaurants, or take in a movie. Visit us today and let our knowledgeable staff help you find cheap storage.
At this Methuen Public Storage you'll find:
Electronic keypad entry
Online Payments

Directions from the North:

Take NH-121 S to N Main St in Plaistow. Take I-495 S to MA-113 E/ Pleasant Valley St in Methuen. Take exit 4 from MA-213 W. Continue on MA-113 E/ Pleasant Valley St to Public Storage, on the left. Our address is 105 Pleasant Valley St.

Directions from the South:

Take I-495 N to Methuen. Take exit 4 from MA-213 W. Turn left onto MA-113 E/ Pleasant Valley St. Turn right twice, Public Storage is on the left. Our address is 105 Pleasant Valley St.

Directions from the East:

Drive from State Hwy 133, MA-133 W, Sutton St, I-495 N and take Exit 4 to Methuen. Turn right twice, and Public Storage is on the left. Our address is 105 Pleasant Valley St.

Directions from the West:

Drive from NH-38 N/Bridge St, Old Gage Hill Rd, Pelham St and MA-213 E to Methuen. Turn right twice, and Public Storage is on the left. Our address is 105 Pleasant Valley St.
At Public Storage, You'll Always Find...
Keypad Access

Friendly Staff

Month-to-Month Rent

Moving Supplies Available

Free Parking

Well-Lit Facilities
Reviews
( 258)
STOP! READ THIS REVIEW!!! There is a person named Beth who was unbelievably helpful, kind, and understanding. The world needs more Beths, and you should put all your stuff here too!
Well maintained, a bit expensive.
Beth was excellent. Her customer service went above and beyond when she helped me to rent my store unit. I am so grateful for her. Lovely person
I came in today to rent a unit. Beth was amazing and answered all my questions and was willing to show many multiple sizes to make sure I was getting the right fit. I received great customer service and awesome conversation.
Came back to help my uncle with some stuff in his unit and saw Sam. I was so glad to see that this location was still being well taken care of and that Sam hasn't lost her joy working here regardless of some of the issues! I would highly recommend this location for the experience Sam provides, but definitely better for short term renting needs!
Beth was very helpful in showing me multiple sizes and picking the right size for me. Spent the time needed to be sure I understood everything
If I could leave 0 stars, I would. I put my entire home into this facility only to have the price continue to rise. I also made the mistake of not purchasing insurance as I assumed my items were safe.. well, they were not. Practically EVERYTHING was destroyed by what I assume was rats. I was never informed that they had a rodent problem or I would have purchased the insurance or actually, never put my stuff there at all! When I spoke to SAM, the manager I told her that I would be removing my items during the next few weeks as this was unexpected and that I felt I should not have to pay for this month as the items damaged were already worth far more! Not only was she rude, she told us we had 24 hours to remove our things before the bill was due and then threatened to lock down the storage and not allow us to gather our remaining items if we didn't pay that last month. After paying for 2 solid years, and having our items damaged by their rodent issue, this was the "customer service" she provided. She was not the least bit sorry, not the least bit helpful and only full of threats and nasty comments instead of compassion and empathy. Honestly, go ANYWHERE else! They don't care about you or your belongings!
Sam was very helpful and super knowledgeable in her work. Thank you for all the questions you answered. So nice 👍 she deserves a raise!
I do not recommend this storage to anyone. I have had a unit at this location for nearly 2 years, and every couple of months there is a huge increase in price. I started off paying less than $100 for a 10X6 storage unit and in less than 2 years this has doubled and then some. I am currently paying $183 and was just informed that price would be going up AGAIN in April to over $220. I totally understand that the cost of everything has gone up, but this company is just merciless. Not to mention that all their ads online for "One Month Free Rent" is 100% a lie and is not honored in store.
I have been a tenant at the Methuen location for quite some time. EVERY time I need to discuss or check on something, she responds so quickly, knows her business to a "T" and wants to help. I can't recommend this facility or Sam enough. Thanks Sam!
Sam was very professional and very nice and Courteous.
I can't say enough for the management at Public Storage in Methuen. Samantha and her employees have gone above and beyond. Any time I have called with questions or concerns she has taken her time with me and has explained things thoroughly. She is very professional in the way she has handled things. Due to a divorce there are things she could not tell me or allow. I am very understanding of this and we were able to work together to get any issues resolved. I can't thank everyone at this location enough. I have now rented my own unit at this location and would highly recommend anyone looking for storage consider Public Storage in Methuen I should also add the location is very safe, clean and they provide dollies as well!
This was my first time renting a storage unit on my own and Sam made this experience so quick & easy. She was so friendly and made sure to go over everything with me in detail. Couldn't have had a better experience!
Very professional and clean. Andrea was so helpful and made the process a breeze.
Andrea Was very helpful and made it an easy process
Sam & Mark were absolutely great, they answered all our questions and provided great service. I absolutely recommend renting a storage from public storage. 100/100 😊
Andrea was extremely helpful in solving my problems. Great job!
Super awesome customer service by Andrea😊😊😊
First off all the works that i have talked to at the Methuen location are super nice and super helpful when it comes to understanding what you're getting / what you need . They had no problem showing me the sizes of the units before i got them. And if you need to switch to a bigger or smaller box they also they are very accommodating . Andrea and Sam went above and beyond yesterday to help me out and I'm just super appreciative. I would definitely recommend this facility!
Nice customer service Andrea really nice
I've been a customer at this location for some time. I visited the location on the oct 1 to end my rental. Andrea was at the front desk. She was very attentive to my needs. She was very helpful and helped me resolve my issue.
Adriana was very helpful and maintains the areas very clean thank you
Andrea was amazing, she was respectful over the phone, assisted me and even called me back to insure I received the information needed!
Andrea Is one of the best in that story she is very helpful and friends she always try to help you with the best she can
Nice and Cleand and Andrea was super nice and professional
Andrea was awesome super helpful. Great place..
Andrea at the front desk is amazing! she goes above and beyond for her customers. As an owner of a company that provides pick up, delivery, and Junk removal services to some of both our customers, Andrea makes sure that all parties are treated and handled with the up most respect. She's a keeper!!
Andrea at the front desk was extremely helpful and knowledgeable. Made my move in the storage unit seamless. I highly recommend this place. The units are clean, affordable and the help is outstanding
Space was clean, people were friendly and helpful. The lady, Sam I believe, what a riot and very helpful. Updating review because Sam keeps amazing me with her customer service skills. She deserves a raise!
Was moving out after having been a paying customer for over three years. Only allowed us to use one cart. While 3 others were sitting there not in use. Then came out to the truck we were loading and said they needed the cart back in 7 minutes because they were closing the office in a half hour.
Facility was great, Andrea was extremely helpful, streamlined the process, knowledgeable in what is available to me and my needs for storage and proficient in her assigned duties. Was in and out, no complaints. Glad my things are safe here at Public Storage
The area is so clean inside the lobby, Sam is such a great help in helping me buy what i need to help clear out places!
I visited this property a few times and had wonderful interactions with the manager Sam each time I went. I am planning on moving soon and trying to get the best space for my belongings and she has been very helpful and was very knowledgeable on suggesting the size that would best suit my needs as well as what I might need that I didn't have already.
Rented a unit here, Connor made the process very easy. Excellent customer service
The woman that was on duty on Wednesday after was very helpful
Service was A-1. Tom took his time, made me feel welcome as this was my first time there. He answered all of my questions in a professional but friendly manner. If this is any indication of how my rental here is going to go it will be AWESOME. Facility was very clean. Most of all I felt like "home". Kudos to Tom as he was EXCELLENT.
Connor and Sam. Excellent customer service! Excellent.
Always very helpful and nice and clean on the inside. Would recommend
I've had a storage space at the Methuen location since 2018 and couldn't speak more highly about it! The building is always clean and I never question whether or not my storage space is safe/secure. I like that we are given individual codes to enter the elevators and storage areas. Sam (works at the front desk) is hands down amazing! She's always willing to answer questions and help however she can. It's so refreshing to have someone who genuinely cares behind the desk! I'm not sure how other sites are, but the Methuen location updates you regularly about your unit/account. It's very clear they have your best interest in mind. Great facility.. Highly recommend!
Excelente servicio y Connor fue de mucha ayuda 👍🏻
The process was pretty fast and easy. The staff (Connor) was very nice and helpful. :D
Such great customer service which exceeded my husband & I's expectations. Particularly, Sam. What a great smile and attitude and went above and beyond to help us move from a smaller unit to a larger one. She is very knowledgeable and understood exactly what we needed! That girl is what GREAT customer service is all about!
Met Dave aka David at the Methuen Location, Awesome dude very professional, explained all details well. sure deserves 👍👍👍👏👏👏
Jules showed me around the building has good knowledge of the property and the property looks nice and well kept she has wonderful customer service skill would highly recommend renting here with her
Best customer service hands down.
Amazing customer service !!!Thanks Julia for great service
Very clean and great service!!!!
What a relief an employee that takes Covid precautions to actual account! Not an easy time but can count on getting service comfortably enough here. Thanks!
Julez was very welcoming and nice showed me around the place and helped me get the information I needed. I definitely would consider renting here for my storage needs.
Jules introduced me to the facility. She accompanied me touring the units to make sure I chose the correct size and perfectly accessable unit location. Jules explained the lock mechanisms and answered all my questions. I moved my treasured items and left the area for a yr. I returned to find all my possessions exactly as I left them. I had a problem with the unit door when closing it because of a box I had moved that jammed it...preventing it from opening or closing properly. Jules cane to assist and actually got on the floor determined to unjam it...and she did! There was a concern regarding my billing cost and Jules went out of her way to make things more than fair. Jules is a gem and her loyalty to PS customers and the business itself is the reason I highly recommend it. Ty Jules for getting me out of more than one "jam" haha! I appreciate your kindness and professionalism.
Our experience with Samantha at this Facility was top notch . She was excellent working with us . Thank you Samantha have a great day .
I had a very good experience with the Public Storage location in Methuen, MA. Jules, was the person I worked with specifically. She was knowledgable, detailed oriented, professional and overall extremely courteous. Thank you for making this experience very simple and positive for me. Have a great day!
Not worth it. There's never any staff on site; either they come back late or just don't come in. Had to call the company's customer service number to vacate my unit as no one was on site, even though the voicemail and posted hours said they would be open. Emergency exit signs are broken and hanging by wires, carts are always missing or in disrepair, place is dirty and shows evidence of rodent infestation.
Jules was very helpful and the rental process was quick and easy. Locker units are clean and easily accessible.
DO NOT STORE ANYTHING HERE!!! Unless of course you enjoy all of your things being torn apart by mice and whats left being covered in their bodily waste and dead carcasses. Stay the hell away! You can store your things in a tent outside for free and get the same results.
I was unable to see the unit before buying. It was smaller than I was hoping for. The associate that helped was new, and didn't know all the policies. After a conversation with the manager, I was able to see the next size up and made a quick transfer. The associate that helped me with that was great! The website makes it easy to rent a space, and pay your bill online.
came in today to rent a unit jules was very helpful explained everything in a professional manner would recommend her to help others out here
Jules will help you with all of your storage space needs with helpfulness and in a very professional manner. I would highly recommend Public Storage in Methuen.
I love the visit the girls are great.
Convenient. Easy in and out. Loading dock provided. Pin pad access to and from the dock.
Jules was awesome!! Great service. Very detailed!
I got you, thank you sir!
I rented a storage unit and 3 days later, I noticed it was leaking water due to the rain. I went to tell the person working, who didn't care because they were closed, didn't even take a walk with me to see where the water was coming from. Next day the site manager went to check, said she would send an e-mail to DM, to leave a key and they will get back to me. 3 weeks later, I haven't heard, called corporate they said they would send an e-mail and the DM would call me back, until this day I have yet heard from them. I call and call and they just keep giving me the run around and to top it off, the place is infested with mice. I've never had customer service this despicable in my life!
Great experience. I have had a storage unit there for over a year and was looking to downsize. Jules the property manager was very thorough in explaining my options. She took the times to answer my questions and made everything a breeze. Thank you Jules!
Very professional,very helpful,great customer service
Went in Saturday (11/9) afternoon to rent a 5x10 unit. Very helpful and polite staff. Very clean and well lit facility!
Very polite staff n very clean.. customer service is always amazing. Love management ... great place to store your furniture !!!!!
Jules was awesome. She helped us transfer our unit once we realized it was too small. Process was smooth and easy.
Has to pay it! So expensive!
Very good services and fast
Ashlie gives outstanding customer service every single time I speak with her.
I went to public storage to look at their rates and to take a look at the property David was very helpful very knowledgeable about the property
Our service rep, Morgan, was great in helping us get the large storage space we needed. She gladly showed us multiple sized units, and showed us an extra large space we did not realize was even offered. The space and public areas are kept clean, and all staff have been very friendly. We're pleased.
Julia was Awesome ....got my reservation all set .. Very Friendly ..Love How Clean Public Storage in Methuen is .....Thats a Plus ... Thank you guys for your Great services
I came in with my father to see what they had available Julia introduce herself with a welcoming smile she showed us around the building and explained to us how they work she was very polite and a plus that she is bilingual hope to see her around more
The employees are very welcoming the place was clean Julia was very helpful answered all my questions was very happy to see an employee that is bilingual Julia was able to communicate with my mother who does not speak English looking forward to seeing her more there.
Ashley Morgan very nice facility clean n freindly
Clean locations and pleasant help Ashley and Morgan!
David was very helpful, great location and attentive staff
I rented with my husband a month ago, and David was here to help us through our transition here moving in. I'm glad I got to see him again to thank him as today we're moving out as we got our new place. This facility has been great and the people working here are amazing! Thank you for everything!
David was awesome. Had some questions,and he answered them all for me. Deff a good knowledgeable employee. Super helpful an friendly.
Do not store your stuff here. The entire facility is infested with mice and they refuse to use an exterminator to take care of the problem. I've spoken with other customers while at the facility who's items were ruined by mice. My unit was full of rodent droppings. I've also spoken with ex employees who have told me that Public Storage is well aware of the problem and refuses to do anything about it.
Great place to keep your storage in one area.
Hola es tratado de acer un pago por teléfono y no es podido que puedo acer
The staff is good but they need to keep up w the extermination place is clean overall
Cj was great!! Awesome customer service😁.
This place was awesome, C.J was very helpful and answered all my questions. Fairly priced too.
Great customer service! Kenysha was amazing. Made the process of opening an account easy and even helped me find a better deal! New to here and so far LOVE them!
Ashlie is super helpful and always smiling and brightening customers days
Richard did a great job. Ashlie was incredibly helpful in addressing my specific needs and problems. Would highly recommend her.
Ashlie Helped us out so much. It was because of her Great personality that we chose this facility for our Storage needs
Just signed up today and must say, Morgan was awesome! Ashlie was great as well. Morgan answered all my questions and showed me the unit beforehand, ensuring it met my needs. The facility was organized and well maintained. Thanks again!
Fantastic service.. The facility is close to my home.. Morgan was very helpful in satisfying my needs.. I highly recommend this facility...
Great place, clean and no foul odors. Morgan was extremely helpful and made the process simple.
Fantastic service, great staff, super-convenient location. Facility is easily accessible. Ashlie does a FANTASTIC job!
Not recommended don't store your stuff with them. Enough said!!
Highly recommend NOT using this business not limited to just this particular location. They are dirty, unethical and run their operations on an inhuman level. IM CONVINCED the majority of negative comments have been paid for to be removed and the others showed being positive are people who know people there or had A good experience with an associate. Associates are a dime a dozen. Business and its practices are the same. This place is straight garbage.Id rate -5 if I could because they dont even deserve a 1.
Good location. Was very easy to find and easy to rent unit from the friendly staff
Great place to store items. STAFF are friendly and really informative!
Nicole is a pleasure to work with as well as Devone
Quick friendly service. Clean facility
Love the experience great customer service!!
Very knowlegdable very friendly and welcoming. Made me Feel welcomed.
Extremely friendly and informative. Had never used a storage unit before and I got all the info I needed before I even had to ask about it. Was even given a smaller space that would accommodate what I needed because it would save me money. Highly recommend.
Very clean facilty and convient loction for me. Staff are always friendly and helpful
The prices here are relatively fair, and the storage units themselves are in good shape. However, it's annoying that you can only use a cart by walking down to the office (opposite end of the building from the storage entrance) and giving them your license during office hours, which are not great (only until 6pm on weekdays). Apparently they had problems with carts disappearing, which I can understand, but I feel that there are many more convenient solutions to that problem than what they're currently doing. To make matters worse, there's only ever 1 person in the office when they're open, and they're frequently out of the office (giving a tour or something), during which time it is locked with no access to carts.
Everything was properly explained and well done.
Richard was very helpful with finding a unit that worked for me at the best price.
Excellent service. Clean spacious units. Recommend strongly to anyone in the area looking for storage.
I had a great time working with Richard. He was really helpful. I will recommend to anyone to come here
I have a great experience with Nicole she was a sweet girl who explain very well to me and guide me through the process. Nice service and great atmosphere.
Awesome! Precise ! Knows his job. Thank you for all of the recommendations since this is the first time I use any storage place
I've had multiple storage units over the past few years and never had a problem. Nicole at the front desk was very courteous & helpful.
I am a first time storage renter. Richard at the desk did a fantastic job explaining the rates and all the features of the unit. I am over 60 years and that was very important to me. He was very positive and patient and up beat. Super service!
Richard was excellent and quick
Thanks to Leesa she was great....
I was pleased with the 3 months i stored there. Their attendant are courteous and helpful. I wish they would have had the fact that you are required to have insurance while you stored there made more easily known before you go to sign papers. The insurance isn't overly expensive it's just a little sneaky. They'll also try to sell you a lock that you can get at Harbor Freight or Lowes for 1/2 the price.
Great service and speedy!
Richard did a fabulous job helping us today. He is polite, kind, efficient and friendly.
Wow!!! Can't say enough about Richard. Super helpful. Got me a nice discount. Very clear in his explanation and knows his work verrrry well. The place is super clean and well managed. Very pleased.
Very friendly and helpful! Richard deserves 6 stars!!!
Richard was very helpful, thx
Excellent customer service. Will recommend this place to everyone. Clean and secure...
Richard was at the desk when we went in...exemplary young man. Courteous and knowledgeable, he helped us to choose the unit which bets fit our needs. No pushy hard sell, or I would have walked out. I found the storage building clean and odor free (which was a big concern of mine) I dont want my furniture to pick up odors from being in storage. Overall, great customer service, thank you Richard!
Richard was super helpful and very pleasant!
Outstanding job by Richard. Very professional . did a great job explaining every detail
Awesome facility...best staff ever
Richard was extremely kind, well spoken and thorough. He is an asset to your company.
Great facility, clean, staff was very friendly and helpful.
Amazing job by Richard he did great!
I went down to handle a rental appointment for my husband. Richard was very knowledgeable and helpful in the process. Excellent service.
I went to Public Storage to just inquire about units and pricing and because of Nicole I ended up renting a unit. She was thorough in explaining how the entire process operates, showed me the different size units, how to correctly lock the unit, determined what I needed and did not try to oversell me. She was awesome! The entire complex inside and out is immaculate. When I got there at 9:00 am Nicole was actually outside sweeping and cleaning up. Even though it has only been 1 day doing business with them I would recommend Public Storage to anyone.
Nicole is wonderful. She was great to work with. Very happy and pleasant. What an awesome experience. Wouldn't want to store my Belongings anywhere else.
Nicole does a good job and Ron is great person
Love public storage pleasant vally street methuen nicole is a great girl!
6☆! Richard was extremely thorough; he and his friendly team thought of everything we needed.
Richard and Nicole, whom I interacted with are very nice staff. They were friendly and answered all of my questions.
Great place very helpful , Service was great.. Richard was my helper great person and very kind
Great location great employees especially Bob at the front desk every time I needed something he jumped right on it and it was done within minutes couldn't be happier with my experience
Bob was very pleasant , helpful and had the best C/S skills to help me versus other facilities I shopped at.
The staff is very profesional and helpful my 1st time there It was amazing I didn't have any problem "bob" and "Laura" gave me one of the greatest costumer service I ever had and they very polite person... I deff would recommend this place!!
Awesome service and very helpful am very happy...
Great Location Customer Service was Awesome. Bob was great showed me location, had patience and helped me with my reservation in a timely manner. He had a smile and enjoyed what he does. See bob when you get in.
Loved going here! They catered to my needs, had a welcoming environment, staff are great, the prices are well in my budget. I definitely recommend this public storage location to my friends and family because it is truly amazing!
Great facility and staff! Always helpful. Was able to get exactly what was needed.!
This public Storage is amazing with their organization and the workers are extremely helpful. Answer whatever question I asked with the utmost repeat. I will highly recommend methuen public storage to my friend and family.
I am so happy that i was introduce to PS. The staff was very helpful. One particular employee was very professional, he helped me with all my question. Clean and safe facility and location. Easy to access from highway and main roads. Very pleased.
Came a few days ago from the brickhouse for a few boxes and i bought a wardrobe box its really neat , discounts where confusing but victor explained it well, would recommended larger boxes as the smaller ones are more expensive
Definitely would recommend this public storage facility to everyone. The employee is very respectful and very helpful. Best customer service a person can have and they do their best to make sure their customer happy. Awesome place to rent storage space and it's affordable.
Came by to inquire about a unit. Very nice and clean place. The person in front answered all my questions and was very nice. Look forward on renting here in September. Highly recommended
Great costumer service, victor and christine are very helpful
Great staff , clean units
Christine at the front desk is very kind. Always makes my visits quick and easy. I would defiantly refer my friends to Public Storage in Methuen.
Hello i purchased a wonderful unit today from Christine. She was very pleasant helpful. Wonderful staff and very well keep clean. Thank you
I would like to thanks your company personal at the customer services division for their excellent support. Your customer care executive Mariela at the Methuen MA location were very helpful. Mariela let me know all the important information the I need regarding spaces. She was extremely attentive and she answered all my questions. Please accept my gratitude towards her and your customers care staff for their speedy and afficient services. I would especially like to comment Mariela for her professionalism and superlative skill. Thanks.
I was very inmpressed by marielas service today! I was not expecting that kind of service and professionalism while showing to a storage space. I got a good deal and even some items I needed! Thank you mariela! You are the best!
Great place to store your needs at public storage in methuen Cristin was a great help and help me with my needs will recommend everyone to come here
Mariela was really nice and flexible. She's very friendly and helped us a lot ! Awesome service ! She's funny and we closed a deal !!!
Mariela was a great a help getting my unit and very friendly and professional and great explaining everything to me !
Mariela was amazing such a seeet heart! Very informative and gave us such great service and a great deal! She's so hard working and dedicated to good customer service! I'd hire her to work at my company if I had one. Overall great experience! Thank you so much!
Service is great Mariela Christine Bob and Demetri are awesome! Place is always clean has climate control and hours are flexible I have my bike here and I feel safe about it.....
I am a returning customer to this location and I am very pleased to know that there is new FRIENDLY AND PLEASANT staff. My mom and I have another unit here and we both have had many very negative experiences with previous personnel. The new manager is so upbeat and so nice to talk to, unlike one girl I dealt with a few months ago, Nicole, she even refused to open the door with only 2 min left before closing. I'm glad to know things have changed positively. Mariela did such a wonderful job explaining everything and I look forward to continue being a customer here.
I called to ask about availability and price and Mariela was so helpful and well explained that I had no doubts and I just went because I knew it was the right place for my belongings. I was very impressed how nice, clean and secure the place was. Tyler was very helpful and kind when showed me the place around.
Mariela was excellent w me she's a very good employee and very respectful . Made sure that before she left my lock was removed and all and made sure I was comfortable .
Horrified by the customer service at Methuen. Not to mention that I have been times in a day to pay my bills and I have to believe that this is very unprofessional and ignorant. Are you paying for the long taking breaks....
I have been renting here for over a year now and this is the second time working with mariela. She did a great job working with me. She's awesome. Completely professional.i am happy with my cube and I feel safe storing here!
Vine hacer un pago, y me atendió Mariela, me dio un excelente servicio. Soy un costumer viejo en este storage. Gracias x todo.
Mariela and Christine are the best! I came to dropped yo my father's items and these girls treated us like gold! This company should be proud of this awesome team! Thank you girls for your great service! :;
I never expected to have a great experience renting a storage unit, but Mariela made sure all my expectations were exceeded. She is very pleasant, helpful and knowledgeable. She took the time to make sure I understand everything and her multitasking as other customers come and go to make payments was most impressive.
Great place, love my storge......very nice employee great customer service.....thank you Mariela and Christine for making the process so easy...
Meriela was absolutely wonderful and she made setting up my storage unite so easy and wonderful!
If you want great customer service come to public storage. And speak to. Mariela her personility is awesome. 5 thumbs up
I had a great experience using public storage, if you need any help Mariela and Bob do a fantastic job at making sure you have everything you need. I would highly recommend using this facility, and a big thanks again to Mariela and Bob at the front desk.
Kristine was very helpful found us a good spot
Lost my key to my lock, thinking they would help me out and understand they completely did not. Who ever Christine is was extremely rude, told me it was not her fault that i lost my key and how i needed to wait for her district manager to go at his CONVENIENCE to break the lock for me. Me as the renter i felt like they should be more understanding when it comes to situations like this. never should a RENTER feel like they have to wait until someone feels the need to go and brake my lock. it was very rude of her to say that and very unprofessional.
Highly recommended. Bob made the transfer from a smaller unit to a larger unit very simple.
This location is great because it's close by and the staff are very helpful. Whenever I come by there is always somewhere here to answer any of my questions about renting space as well as insurance details. As of today I'm moving out and the relief property manager was very helpful in answering all my questions as I wrapped things up. Christine was awesome in helping me out throughout the entire process. Highly recommend this place for storage.
Very convenient and always clean. The girl at the front is very friendly
Hate this place. Wasn't even there for 6 months and they raised the rent. The whole reason I chose them was because the rent was so low. They have raised the rent twice when i haven't even been there 2 years. I started paying 105 a month Now it's up to 159!!! More than my car payment! I can't wait to move out of this place!!
Christina was very helpfhelpful, informative and professional. I felt very comfortable from the time I first walked through the door and she said hello "welcome to Public Storage, im Christine, how may I help you?" She walked me through the building and showed me the storage I would be using. Everything from signing my paperwork to know what I would be paying and walking out the door with a storage spot was smooth. Thank you Christine! :)
Christine is very helpful great employee. The facility is very clean highly recommended. If i ever need storage i would come here.
Christine was very awesome help me with everything. Highly recommended
I was helping my cousin out who was sick. She needed some exercise equipment stored. The place was super clean, and Jamie in the office was very helpful with showing me where the unit was.
Nice to rent a space but no more than 6 months. It's ridiculous how much the rate increases. It's also ridiculous how the women in methuen hold the carts until you give an ID. I've rented here before but never for longer than 6 months. Never again will I rent for longer than 5 months. The place uncle Bob's across the street. Has the same amenities and they don't raise the rent like public storage does. Fingers down to public storage.
I've been a customer at Public Storage here in Methuen for over a year and I couldn't be more pleased with the services. I love the staff! They're always so happy and helpful. I've recommend this Public Storage to anyone. Plus the cleanliness is outstanding. The staff is very professional! I'd chose this storage place in the future in a heart beat!
The customer service I am greeted with each and every time I go to my locker, which has been alot over the years. I would recomend this Public Storage location to anyone. You guys are the best. Never stop doing what you do
Great service and wonderful employees!!!!!!
Just opened a unit at this facility. Employee Nicole was extraordinarily helpful in sizing a unit, offering moving products, suggesting furniture placement etc. Absolutely went above and beyond to assist. Walked us to unit twice to verify information before answering questions. Very very positive experience! Moving is traumatic and she made Part I a nonissue. Employees also keep the facility well maintained and clean. I would highly recommend this facility to nearby competitors.
Great Location!!! The girls are awesome the facility is very clean!! Highly recommend this location..
I went into the facility near the loop about a month ago looking for pricing. I was received warmly by the two girls working there. They were kind enough to show me a couple different lockers that they thought might work. What was nice was that I didn't feel like I was being pressured into anything. I have recommended this location to a couple of my friends for this reason alone.
The Methuen Public Storage is fantastic! Special thanks to Nicole and Jamie for being beyond helpful with my storage questions, needs, and concerns. Rate them 5 stars! The Public Storage facility is well maintaied. The only slight drawback is the use of the carts only being available during office hours. This has only become a policy due to customers stealing the carts. It's a shame that a few bad customers had to spoil it for us all. Overall, Public Storage has come through for me and my storage needs.
Units are clean. I always found it very cold and question the advertised temperature controlled units. They only have 3 available carts to use but I always went at the right time so I always got one. Be prepared to leave your license in order to use one of these carts. No trash receptacle to throw away even a little cup, nor a dumpster is available. The dumpster located behind locked gates is for employee use only when they need to clean out an unpaid locker that didn't sell at auction. For the prices being charged, I feel this chain of storage units can more than afford dumpster service. This location has many packing supplies available for purchase.
Stored stuff here in 4 different units of various sizes over a period of about 18 months. Found the facility to be clean. Nicole and Jamie are awesomely helpful and patient. Carts are a major problem here. Various systems were in place over the period to keep them available for people who need them, but nothing seems to work. When I moved out (7/14), carts were only available during office hours, and customers have to leave their driver's license with the staff. Still, someone managed to steal a cart under this system. It can be extremely inconvenient not to have a cart available to move stuff. So while I rate the staff high (5 stars), the overall rating is lower due to the cart situation. Hope they can find a solution.
I have used storage facilities in the past but public storage in Methuen mass is by far the best Jamie and Nicole are very helpful and friendly, would recommend public storage to anyone
Always very helpful and accommodating. Would highly recommend this location to other people.
I've been extremely pleased with the service I receive from both Jamie and Nicole. I always have a good experience and appreciate knowing that my property will be safe and secure. Many thanks to you both for great customer service!
I came into the Methuen last week to get prices and view the units to find the right size. c.j. took me out on the property which was clean and well naintained. Cj was thorough and courteous. Came back a week later to get the unit worked with Jamie who was efficient and personable. Made the experience really easy to complete. I would highly recommend this crew.
Nicole and jamie were so helpful in getti g my moving situation resolved. They were able to get ahold of their gm and get my unit time stretched out an entire weekend because of my inability to get moved into my new place. This is the second time I have used public storage in methuen and im living in Wilmington and I make the drive because I do t trust any o e else. Thanks for your help ladies
Jamie and Nicole are very helpful, and the facility is clean and secure. I've been a customer for a while, and have had no problems at all.
I went to public storage yesterday to purchase boxes for a move. The lady working there was very knowledgeable and helped me figure out exactly what I needed. They also had a great deal on boxes that if I bought 35 you get 15 free. I was overall pleased and will return if i ever need storage or moving materials.
My husband and I have been extremely pleased with the service we receive from both Jamie and Nichole. We always have a good experience and appreciate knowing that our property will be safe and secure. We recently purchased an additional space and as usual received prompt and courteous service. Thanks to you both for great customer service!
Love them. Jamie and Nicole are awesome, let me tell you how awesome...I once let my 8 yrs old lock the storage lock and I forgot to check it, within a few hours they call me to let me know it wasn't properly locked. With all the storage boxes...my husband and I were shocked at the quick and thorough check of the storage facility. The bathroom is always clean. I sometimes spend hours organizing the storage and they always do rounds and checks which comforts me knowing that if something happens they'll find me.
Many thanks to Nicole and Jamie for a very positive experience at Public Storage Methuen. Completing the necessary paperwork was very quick. They answered all of my questions. I appreciate the pleasant and professional demeanor displayed by the personnel as well as the clean modern building which is very accessible from either route 495 or 93. Thank you very much! Matt-