With a variety of units and sizes and thousands of locations nationwide, Public Storage is the leading provider of 10x15 storage units. These large self storage units are great for when you need extra space temporarily or for the long haul.
Having trouble finding the information you're looking for? Check out our Help Center, or Contact Us, and we'll be happy to answer any further questions.
Friendly Reminder: As with all our spaces, sizes are approximate-please check your Rental Agreement for what can be stored.
10'x15' Storage Units Near Me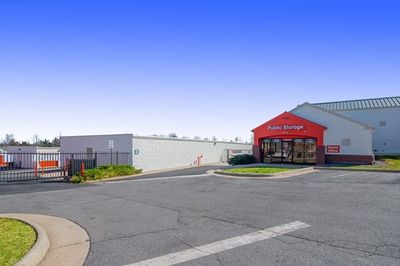 Self Storage Near
21360 Gentry Dr
Sterling 20166-6598
4.817 miles away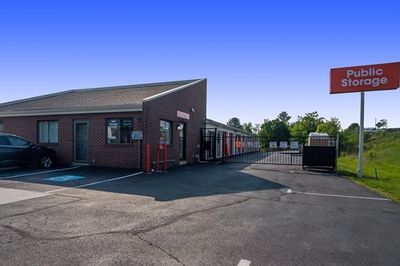 Self Storage Near
11 Lawson Road SE
Leesburg 20175-4460
4.835 miles away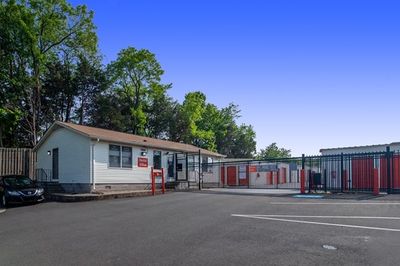 Self Storage Near
1800 South Sterling Blvd
Sterling 20166-9403
5.186 miles away
See Unit Prices Near Me
10x15 Storage Unit Sizes & Types
How big is a 10x15 storage unit?
Our 10x15 storage units are 10 feet wide and 15 feet long, providing 150 square feet of storage space total. The ceiling height of a 10x15 storage unit can vary by location due to the unique dimensions of each self storage building. Many units have 8-foot ceilings, providing up to 1,200 cubic feet of storage space for your possessions.
What does a 10x15 storage unit look like?
10x15 self storage units differ in appearance based on your local storage facility. From a size standpoint, they're comparable to a spare bedroom or two-thirds of a standard one-car garage.
Remember, what your 10x15 self storage unit looks like also depends on your chosen amenities. We offer indoor units and climate controlled storage units, not to mention our drive-up units.
What size moving truck do I need for a 10x15 storage unit?
Most moving trucks available for rent come in a range of sizes, from 10-foot moving trucks to sizable 26-foot trucks. Generally, if you're moving two to three bedrooms, a 20-foot moving truck will provide ample space. For four rooms or more, you might consider a larger, 26-foot moving truck.
The items you're storing affect the moving truck size that might be required. For example, if you're renting a 10x15 self storage unit to store business inventory, a smaller moving truck might be required than if you were renting the same unit to store several pieces of large furniture.
Remember, with gate access and accommodating hours at each of our Public Storage facilities, you can come and go as you please. So you can take multiple trips with a smaller truck and move as many loads as you need.
Do you have 10x15 climate controlled storage units?
Local Public Storage unit offerings are based on the needs of the community in which the facility resides, and availability fluctuates according to demand. Rest assured, we have local storage buildings in countless communities across the country. You'll never be too far from a 10x15 climate controlled storage unit. These units help take the edge off the weather, providing a little added comfort and peace of mind for the things you would never want to live without.
10x15 Storage Unit Items
What can you fit in a 10x15 storage unit?
Able to fit up to four rooms worth of your belongings, our 10x15 self storage units are the perfect solution for storing larger items such as living room furniture or sizable appliances. Our 10x15 units work well for storing the contents of most standard-size homes or full apartments, including items such as big-screen TVs, tables, couches and several medium or large-size boxes.
Appliances
Washing machine
Dryer
Refrigerator
Microwaves
Air conditioners
Vacuums
Dishwashers
Toasters
Sewing machines
Ovens
Water heaters
Furniture
King-size mattress
Couches
Chairs
Dining room tables
Coffee tables
End tables
Lounge chairs
Dressers
Bed frames
TV stands
Cribs
Lamps
Patio furniture
Vehicles & Outdoor
Canoes
Jet skis
Motorcycles
Holiday decorations
Sports gear
Lawnmowers
Small tractors
Bicycles
Gardening supplies
Seasonal items
Business & Office
Written records
Paper documents
Retail inventory
Construction equipment
Sales Materials
Large tools
Misc.
Medium and large boxes
Trailers
Tailgating gear
Strollers
Wheelchairs
Luggage
Can a car fit in a 10x15 storage unit?
Just like our self storage units, cars and vehicles come in a wide variety of sizes. Before deciding what unit size to rent for your vehicle, we always recommend measuring the exact dimensions of your car. Smaller vehicles can likely fit in our 10x15 storage units. Larger cars can fit more comfortably in our 10x20 storage units or our dedicated selection of vehicle self storage options.
Is this the right storage unit size for a two-bedroom house?
Our large 10x15 self storage units are ideal for storing items from a two-bedroom house or apartment. This includes larger contents like appliances as well as boxes, furniture and miscellaneous personal items.
How do you pack a 10x15 storage unit?
Packing thoughtfully can help you get the most out of your 10x15 self storage unit. First things first, make sure you clean items that may need it before preparing them for storage. Wipe down your fridge and furniture to clear off any grime or dust bunnies. Before beginning your move, box everything you can, labeling boxes and carefully selecting the right size box for the contents you intend on packing inside.
When it comes time to start packing your stuff to move into your 10x15 self storage unit, these tips can be helpful:
Plastic bags are convenient, but don't provide the best protection for your stuff. If you need moving or packing supplies, our on-site staff can help you find the right boxes for your stuff. After packing up a box, seal it with packing tape to keep dust at bay.
When you can, dismantle furniture to conserve packing space. If your couch or sofa has removable legs, take them off and store them in a separate box. The spaces in between furniture can provide hidden extra packing room, too. Boxes might be able to fit in your dresser or books in your refrigerator!
Mirrors, frames and fragile items should be stored standing, not flat.
If you're storing tools, equipment or other outdoor gear, make sure to do so safely. Empty power tools of any fuel and make sure they are appropriately covered to prevent rust from forming.
10x15 Storage Unit Prices
How much is a 10x15 storage unit?
Our 10x15 self storage units are competitively priced and feature many amenities and options. Your local storage facility likely offers a range of features, including drive-up units, indoor units, climate controlled units and more. Depending on what features work best for you and your storage needs, the total cost of your 10x15 storage unit will differ. Prices are also calculated according to your local storage facility's unit availability.
How do I find cheap 10x15 storage units near me?
For almost half a century, Public Storage has proudly maintained a leadership position in the self-storage industry, offering thousands of locations and storage units to renters across the U.S. and Europe.
Finding a cheap storage unit near you has never been easier. When you make a reservation online, all you'll need is your name, email address and telephone number and you can be sure you'll get the best price possible.
Storage Tips & Advice
From cabinets to containers, find the perfect place for all your stuff.
What is Climate Controlled Storage?
Peace of mind and comfortable access to the things you cherish...
How to Pack for a Move: 3 Ways to Get Started
Packing doesn't have to be stressful. Save time and energy with 3 simple steps.