Public Storage Self-Storage Units at 31 Jamrog Drive, Chicopee, MA
Address
31 Jamrog Drive Chicopee, MA 01020
Property Open
Mon-Sun 6:00 AM - 9:00 PM
Storage Facility Features
Climate Control Storage

Car Storage

Small, Medium & Large Storage Units

Indoor & Outdoor Storage Units

Property Manager Lives On-site
Property Open
Mon-Sun 6:00 AM - 9:00 PM
Storage Facility Features
Climate Control Storage

Car Storage

Small, Medium & Large Storage Units

Indoor & Outdoor Storage Units

Property Manager Lives On-site
Close Location Details
View Location Details
---

10'x7.5'

---

10'x10'

Outside unit

Drive-up access
Nearby Self-Storage Locations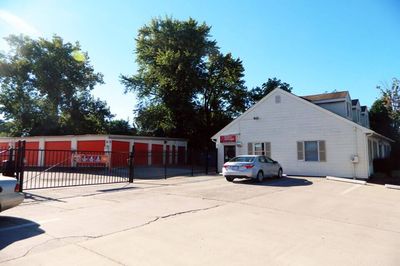 Self Storage Near
351 Parker Street
Springfield MA 01129
Self-Storage Near Chicopee
Resources from the Help Center
See what fits in different storage unit sizes
At Public Storage, You'll Always Find...
Keypad Access

Friendly Staff

Month-to-Month Rent

Moving Supplies Available

Free Parking

Well-Lit Facilities
Reviews
( 385)
La muchacha Ivelisse me ayudó hoy con mi unidad ella es la mejor ahí gracias Ivelisse
Broke in to my unit and stole a bunch of stuff now there security system is down how ironic f-that place definitely don't rent there sounds like one of the workers broke in and took the stuff definitely inside job front desk told me they called the cops but it was a lie so ones i did i asked the cop and he looked in his pc and they did not call or made a report he did say hes been there 6 times since oct he actually even showed me the claims Def a inside job he even agreed 11-17-2023!!!!!!!!...
Racquel Really helped accommodate me. Very friendly and great customer service ! Thank Youuuu
Love the devise thanks Racquel
Racquel was a great help she helped me with my gate code the app and autopay. She took me to my unit helped me out with the door she was amazing Thank you Racquel
Racquel helped with all my storage needs I needed to down size and she really went out here way to clean out a unit for me thank you Racquel!!!
Racquel is Awesome...She has helped me with dealing with several issues...my broken door...my daughter trying to get into my unit after my things... keeping on point with getting back to me n a timely fashion...
Lo doy 0 estrella por la razón llevo más 5 años con ellos y me robaron mis pertenencias de más de 5000 dólares de valor y solo me quería 400 dolares y todavía no me lo han pagado y por segunda vez me robaron otra vez
Racquet was a great help she always on the property making sure it's clean and helps me with my door and payments she is a great person. Thanks you Racquel
RACQUEL ...She's an amazing credit to your company... So glad she's on my team!!!!!
Racquel was very kind and generous when I needed help answering questions. I had called before I arrived at your location to ask if someone would help me with my lock,as I couldn't open it the day before because of my arthritis .Racquel is unique and one of a kind. Every time I go there she is polite. This is my second time asking questions in person,and Racquel giving me all the answers and taking action! I just want to say thank you to Racquel she is an asset to your company. Thank you for helping me! -Chris aka Cricket
Can I just say wow? Racquel's customer service was impeccable!!! Thank you so much for helping me with everything despite all my questions!! I rly felt that "at home" comfort while speaking with her! She made it seem like I'd known her forever and I appreciate that sooo much!!! Public storage will definitely be my "go to" anytime I'm in need!!! Great job guys!
Very clean facility. Kjetil was very helpful!
Muchísimas gracias a Raquel e Ivy, son excelentes personas y dan un trato y atención extraordinario. Gracias por toda su amabilidad y atención. Bendiciones.!!
Nice price and good customer service thank you
La trabajadora, Racquel Garcia... Me ha gustado como se expresa hacia las personas. Con profesionalismo y mucha empatía. Que son pocos los lugares que todavía uno, encuentre personas así. El lugar en reparación, pero limpio. Que eso tiene que ver mucho a la hora de buscar un lugar para almacenar así. ( Limpio ) Gracias por su gran servicio .
Special thank you to Kjetil for all his help today with my move in! He made it very easy after already having a bad day!
Ivy is the Best there she help me all the time she is a good peson
Racquel helped me with everything. She even went out her way to help me move some stuff around so all my items can fit in the unit. She is amazing has a great sense of humor. I WILL RECOMMEND Public Storage to all my friends.
Very courtesy workers specially Ivelisse on chicopee ma..tahnk u alla for u service..
Ivy y Raquel me brindaron un exelente servio con mucha amabilidad quedé con una grata experiencia
EL STORAGE ES MUY BUENO DIFERENTES PRECIOS DE ACUERDO A TU NECESIDAD
I can't find the key to the unit. The lock was issued by Self Storage. How can I get the lock removed?
I like the new guy I think his name is Vinny he helped my mom move to a bigger space and got us away from the people who were renting next to her they are always smoking weed and playing loud music Vinny told them that this is not a hangout and they have to respect the neighbors and the neighborhood.
A total disaster that they don't care to fix Expensive as can be and not worth it at all Not 1 bit of responsibility for absolutely anything
Ivy was so nice and she helped full With me today
The Unit Itself is fine, but The Price Has Doubled!! Since I've started renting from this location. Although the customer service rep at the location is a good human being - "The organization" has Lack-luster customer service policies especially in regards to retaining customers. - Case In Point - if I wanted to I could end my agreement on my current unit, - Sign A *New Rental Agreement - in a different unit (At The Same Location) for the new customer price, or promotional price. - A Brutal and unnecessary bureaucracy. If You rent here PLAN ON THE PRICE GOING UP, Otherwise look elsewhere.
I've Been A Customer For 4 Years Now Before, During & After The Pandemic. Now Into 2023 - The Price Has Gone Up 4 Times, at this point twice as much as when I started. I Get it - I'm not ignorant "Things Go Up In Price": We all Know That. Except When One Figures Out That A *New Customer is Able To Sign For The Price You Started With (4 Years Ago) - And The Organization Has No Interest In Offering You the same, if not similar price. Makes You Think Twice - Customer Appreciation is Non-Existent - I mean Zero! - As Far A Google Reviews Go - (Ther Goal Is To Hold Companies Accountable For Generally Fair Practices) - If They're not allowed to be seen - they lose their purpose. Look Elsewhere or expect the price to go up.
Customer Service is Abysmal- Staff is not there half the time. And What seems like common place in the business world, most loyal-long term customers pay the most - At the most basic. Level makes no sense what's so ever - Avoid Public Storage if you can, find an alternative
IVY" WAS GREAT AND HANDLED MY MY CASE WITH A GOOD ATTITUDE AND GREAT MANNERS....THANK YOU..🎯🔥🎯🎯🔥🔥
Ivy was amazing she is good at her job
I went with my grandma and i did not know nothing about storage and Ivy show the space and told us how to pack our stuff so it could fit it in the space and she helped us save some money thank you Ivy
I went to rent and I did not know what size I needed so Ivy showed me 2 spaces she got me the right size thanks to her I don't have to keep looking around for a space
Ivy es una buena trabajadora y me ayudo con mi mudanza
Nice and clean environment! The employees are always super nice! Ivelisse Cruz Always gets out of her way just to help me! Super nice employee!
I went to rent a storage I I not know what size I needed when I got there Ivy helped me out so much she showed me 2 spaces and told me the right size she is the best
Ivy is a nice manager she is the best she helped me out when I most needed the help
The manager there helped me today I think her name is Ivy
Ivy was so nice thank you for your help
Great customer service, Very clean and spacious storage units. Raquel was very informative and attentive.
Me and my mother have had a few storage units for quite a while now. I have to say Racquel is by far one of the easiest and nicest people to work with. I'm not sure if she's a manager or not (she should be) but she went above and beyond to make me and my mother satisfied in an issue we had with our unit. I never leave reviews for stuff but it's well worth taking the time to acknowledge someone's great service and hospitality. They probably don't read these things but if they do... Thank you Racquel!!
Ivy was so nice and helpful
Always great service and compassionate staff!!! I've had this unit for two years and I cannot imagine trusting any location the way I do with this location!!
Awesome place, was greeted by Racquel with great customer service!!
My husband rented space about 2 years ago. We finally decided we had to leave after the invoice went up 3 times in the last 8 months. Found another local place at about half the price. Cannot recommend a place that keeps jacking up the price.
Racquel is absolutely incredible she helped me with a replacement lock in an emergency. 10/10 recommend her services
Big Ups 2 Racquel, manager @ da spot… Very Very good customer service!!! 🙏🏽
I was visiting the public storage in Chicopee. The property was very clean And the worker, Racquel García. She was very friendly and helpful. Not all storage sites work the same and with respect. But I write this opinion. Because she was really kind. And not everyone is like that. Thank you very much for the service.
Excellent service and ladies in front desk work hard for gave excellent service.
Great customer service! Raquel is fantastic! She answered all my questions and even answered a few before I could ask them. She was also friendly with a positive attitude. She is why P.S. will continue to earn my business.
Muy buen lugar localizado. La trabajadora, Racquel Garcia, atiende y explica todo. Muy bien. Muy buen trato, muy amable, bien comunicativa. Espero que sigan teniendo personas como ella... Recomiendo el lugar por mi parte. Gracias por el bien servicio. Los storage, son buenos. Más que tienen la facilidad de luz adentro. Porque son pocos los lugares así.
My name is Ileen Ford I'm 81years old. I been having a unit in Chicopee since 2017. I transferred unit to something smaller. You have employee name Racquel Garcia. She has been a tremendous help she makes sure I have water while I was going through my stuff. She help me move all my things to the new unit. She is a wonderful kind person. I'm more than great full for her she is amazing!!
I never rented a storage before and Ivy really helped me she asked me some question and she determined the size I need she still went and showed the size she said and a bigger size just so I could picked which one would fit all my house items thank you Ivy for all your help
Ivy was nice and helpful she is good employee
My grandmother has been using the public storage for almost a year now and she doesn't speak much English and she's been a little worried/concerned if she goes there with any questions if anyone would be able to understand her and so I went there with her just in case and thankfully you have a phenomenal worker(Racquel Garcia) who is bilingual who can actually accommodate my grandmother if there were any questions or concerns if I'm not around, she was kind, courteous, sweet, patient, and professional both me and my grandmother can rest easy knowing that there's someone like her there, she is a great asset to your company and most of the workers should strive to reach her level of professionalism
Once again had the best experience with joe's help!! 10/10 per usual!!
Ivy was so nice she is the best
Ivy is so good at her job she explained everything to me
Ivy and Racquel was nice and very helpful they helped me out with the storage and made sure i protect my furniture
Ivy was a great help when I moved in. Joe and Racquel, who is training now to help Ivy are excellent as well. Very clean and always helpful.
I met a woman today named Racquel Garcia she helped out today! I normally don't leave reviews but this person is a great asset to this company. She's friendly, on top of it,and helped me with my inquiry! Joe was also there and he was a great help. Thank you both for making this day a whole lot easier!
I previously wrote a negative review because my bill was increased every couple months since I started renting about a year ago. However the manager of Chicopee called me and explained that the increases are autogenerated based on california prices and cancelled the latest update. I don't want to negatively impact the local manager. However I do think an autogenerated updated is pretty shady on the company's part. I do appreciate the immediate call from the local manager.
Joe was very helpful and friendly. He took his time to go over everything with us.
Ivy was nice and helped me out down load the app thanks Ivy
How tall are the 5 X 10 indoor spaces? Can I get a 10ft kayak into it?
Expensive Gave my notice that I would b out by Dec 31st. Tasha said ok. Told me to b sure I took it off automatic payment. Got it all out by Dec 29th. By accident my grandson put the lock back on. Dah I don't no y. Dumb. Anyway now they want me to pay another month. Said no cut it off like u do with other units that don't pay. Never got a telephone call
Ivy was pleasant and she helped me out with the app thanks alot Ivy
Went today to rent a storage and the lady that attended me was so nice loved the fact she answered all my concerns thank you so much and God bless you always 😊
They absolutely are terrible they are extremely expensive and I waited outside for a hour for them to come back from where ever to pay my bill there rates constantly go up and are more expensive than any one else do not use this company
This is my first review. I want to thank Ivy, who was very helpful and kind to me. I found public storage to be clean and well run. I was not disappointed. Ivy, thank you.
Ivy was so nice she helped me and my husband
The girl in the front desk was awesome !!!she made it fast and easy !!!
I'm late writing this review but I had a tremendous experience with hector today. His customer service is second to none and because of that he has secured a future rental since I could not today but best believe I will be renting soon ! Than you hector !
Nothing for space for us in are area They wanted us to go in Ct. For storage Way to far to travel
Ivy was so nice and is amazing at her job.
Very Helpful and courteous
Ivy was so nice when i did my rental
I'm looking for space to store my spare car?
I was moving from Columbus, Oh to Western, Ma and needed a storage unit. They had a 10 x 15 unit available and their site said they preferred E rental business. Three weeks I tried to set up an account and pay for this unit without success. Calls to their 800 line in California yielded little information and no customer support as I received different answers and then was told to call the Massachusetts branch. They told me this unit needed to be paid in persona b4 an account could be set up. Why didn't they just say that. There is little in the way of information and customer service within this company. The one dollar first month rent is a fraud and they change their billing cycles without notice to ad late fees and penalties to the units, BEWARE OF THIS. The units are clean but leak in the rain and there's nothing special about this company. I wouldn't recommend. I've had to lower my initial 2 star rating to 1 star for the following reason. Shortly after the initial review was posted the corporate office of public storage reached out to me for information and feedback. The conversation lasted one hour. They were unhappy with the low rating posted, offered the usual platitudes we don't do business this was and assured me of looking into the situation and my satisfaction. A district manager followed up thanking me for the feedback and information and regrets on my poor experience. This person asked what they could do to improve my opinion of the company and amend the review. I suggested a one months refund of rent totaling 190.00 and letter of apology and I would be happy to cooperate. They would get back to me. The next call was higher up the corporate ladder with an angry tone and some intimidation. Instead of understanding, compassion and appreciation I heard " that's a lot of money ", received an ultimatum, terms to be followed and expectations of a more generously posted review, not at all what I was expecting let alone warmly received by me. They chose profits over customer service and satisfaction. That's too bad.
Great experience. Great services and help from Ivelisse who was patient and kind. Very nice will recommend.
Exelent service Ivy nice person 👍
Been here for a over a year. Great location, very secure, and reasonable $$$.
Ivelisse helped me alot today i went with my husband to rent and she helled me alot
Best place for Self-storage in Chicopee. Ivelisse was very helpful. Really awesome!
Stay clear of this place , they constantly raise prices even in the middle of a world wide pandemic where many of us are out of work , they are kind when you first rent then Greed sets in , they are not about helping people in tough times , i would steer clear
Ivy helped me out today she even stood after work to help me out
Tasha was so sweet. Answered all my questions and saved me some money. She was very professional. Best customer service I have had in a long time!!!
False advertising!!! $1.00 first month is totally misleading to get you in the door. Plus I was forced to buy one of locks. Found out later no need. My mover I hired mistakenly put my belongings in the wrong unit I agreed to pay for that unit. That's fine my mistake but she refused to refund my money for the original unit I rented two days earlier. I got ripped off bad...
Ivy is as awesome she knew Exactly what I needed and also offered products that were affordable for the storage unit she recommended insurance so that my items in the unit would remain safe
Ivy was so helpful she was so nice
Great service , the attendant was very insightful and a great help!
Joe's the best he did the best job with showing me my units info and breaking everything down for me. I recommend them & him for public storage.
I absolutely LOVED working with Joe! He was very helpfully and made the process as easy as possible! Answered all my questions and provided me with the best service!
Good place to store ur things
Wow! outstanding customer service I received today. Hector is such a gentleman and helped me with all my needs, rented a storage and grabbed a lock. We need more people like him. Exceeded all my expectations.
Great Place!! The person working at the office (Joe) was so helpful, he explained everything, he got the time to show me all different size units that I want to see it. He was really friendly! Highly recommend this place.
I left Public Storage due to them charging Mandatory Insurance on the Storage Unit I had with them. I moved out on June 30th, 2020. Got another Storage Unit that morning and my son and his wife came down and moved me out. The Storage Unit Charge was $107, plus $15 Mandatory Insurance, totaling $122 a month. They sent me an email stating as of August 2020 there would be a $10 increase, bringing the total to $132 a month. This was supposedly for a unit that's 10x10. We measured the unit and it measured 8x10. We were being lied to. For $140 a month I got a very nice 10x15 with 24 hour access, security cameras and a Very Friendly Staff. Public Storage was told I was going to find another Unit when I paid them for June. Now Public Storage has just sent me a bill for July, I don't think so. This Company is the worst Storage Company I've ever heard of, My recommendation is to go elsewhere. Read more reviews and see. Very Bad Company!!!
Went into the office and joe was amazing he provided great service And communicated everything with us very well thanks joe
Joe was so very friendly and helpful !
Tasha was very helpful. I'm new to the process so it was great that she walked me through it. Most employees in other places aren't very friendly but today was definitely a pleasant experience
Tasha was very helpful in answering our questions and helping us move in swiftly.
Tasha was super helpful and sweet- Great customer service!
Tasha is the best I would highly recommend her to anyone! Thank you so much!
Tasha was very helpful, was quick and easy
Tasha is the best! Easiest setup ever!
Tasha was wonderful. Quick and easy check. She was very helpful
Tasha provide excellent customer service
Tasha was awesome and gave great service
Great Service, thanks Tasha.
They charge what they want for units, they go through your stuff when you are gone. When they make a mistake they don't own up to it and it costs you thousands of dollars.
Nick delivered great customer service and knowledge thank you for your help
Professional and courteous!
Great fast service Nick was great. Ty
Nick was great, everything went smoothly.
Awesome service in and out quick very straightforward
Nick was very pleasant knowledgeable and professional excellent service!
Nick gave me great customer service to me and helped me out alot you guys are the nest
Tasha was Very nice and quick service
Service was great Tasha was amazing customer service
Tasha is a wonderful woman who is so great in helping my wife and I, I highly recommend her services.
Very helpful, amazing services & great prices !!
Nick was very helpful and made sure I got the unit that was right for me.
Great Service with a SMILE always polite and helpful. Tasha is a wonderful person and Always happy at work where do you get that... Thanks for everything and I will be a lifelong user.
The lady was absolutely awesome. Phenomenal customer service despite the weather condition. Rcommend!
Tasha is the best. Her customer service is outstanding and is excellent at her job.
Tasha is awesome. Very friendly and is a great help!
Tasha is the best and saved me a unit for the end of the month of November thank u so much! She is deserve a paid raised
Tasha was extremely helpful and personable! She explained everything with patience and a smile! Great experience!
Tasha helps us out so well! Such great service!
Tasha helped us out today and she is absolutely amazing!
Tasha has the best service! Amazing customer Service!!
Tasha was helpful, efficient, and friendly! She made the process so easy!
Tasha was so kind and knowledgeable. Thank you for amazing service.
Tosha is incredible! Her attention to detail and customer service skills can not be beat! Thank You so much Tosha for all your help!
Great Customer service Tasha
Tasha is the best saving me money on unit!
Tasha's service was excellent!
Tasha was a great help getting me the right storage unit I liked 😊
Tasha was very helpful and prompt
Perfect place to store your stuff
Tasha gave me fast & friendly service!
Tasha was very friendly and had amazing customer service!
Great staff. Very knowledgeable. They were quick in getting us in and out. Shana was awesome to work with and Tasha was a big help as well. Kudos!
Tasha is the best! Thank u so much for fixing the mistake that the other girl made!
Place is clean and well kept. We worked with nicole and she was amazing! She was informative, friendly and positive. I would reccomend this place!!
Tasha always has a smile and has outstanding service! And always go out of her way for customers! Thanks again
Great quick service. Friendly staff
Tasha is the best! Didn't know rent was due on 1st with her help i would of got a late fee! Thanks again
Very detailed, friendly service
Tasha is the best! Great customer service!
Great location, excellent service. Tasha went above and beyond to make my experience second to none.
Under very poor management. Won't let you contact manager or speak to them directly. Said manager would call me, but of course he never did. Prorated the first month, but wouldn't pro-rate the last month even though we only needed ONE day extra. Had to move 2 college students things into our hotel over night before moving into the dorms. Raised the monthly rent 15% during our rental period. Will not rent from them again.
Tasha was wonderful,very helpful
Tasha is the best! Very intelligent and very knowledgeable about her job!Give her raise she definitely deserves!
Tasha was amazing she is very knowledgeable about her job! She found the perfect unit for me! Thank you Tasha! She deserves a raise!!
Very pleased with the service we recieved today. Tasha is VERY knowledgeable and professional the girl really knows her stuff! Reserving our unit online was fast and easy very user friendly. Tasha called us within minutes to inquire about our reservation. She invited us in to complete our reservation, greeted us with a smile and 1 of the best customer service personalities we've ever encountered. We would definitely recommend Tasha at Public Storage for your future storage needs!!
tasha was an amazing person excellent customer service answered all our questions and super quick thank u
Tasha was awesome and professional helped me get my unit fast and efficient recommended the damp check so our clothes wouldn't get moldy fast friendly service I'd recommend this place to anyone looking
Nicole was super helpful and great at explaining the storage process
I had a great experience with this location. Great customer service. Latasha was tye sales associate that assisted me. Great job she is very knowledgeable as well as helpful. Id suggest this place any day.
Tasha was awsome, thorough and very pleasant. Great experience .
I visited this property its is very clean . Tasha is a very knowledgeable and is eager to help with any information that I needed...I would recommend Public Storage .
Tasha was great she really helped me out and she takes really great care of me when I go in love the help from her keep it up
Tasha is the best and always has a smile on her face! Her property is always clean! She always going out her for customers! I will always recommend Public Storage!
Tasha is great and has awesome service! And got a great deal on the prices!!
My whole life (apartment furniture) is in this storage unit. It's been good to me while I find a new place!
Thank u ivylisse for your wonderful help
Wonderful service very pleasant if everyone who works for the company is like her you are doing something right
Tasha is very helpful and very knowledgeable and has prices for the 1st month! Also was sold me stuff to protect my stuff! Thanks again tasha
Tasha Great customer service. very helpful.
Tasha was amazing and always had a smile and I got a tarp and stretch wrap to protect my self! Thank you so much!
Tasha has greaf service and got me a unit pretty reasonable prices! Great service!
Tasha very good service and very cheerful personality and always upbeat
Tasha is extraordinary. Great welcome to a new home! Thank you!
Tasha is Amazing! Very Courteous and most helpful!! Will definitely recommend to others!!
Great customer service! Very nice employee! Loved my experience!
Paola very nice very kindness very professional awesome job
Had a great experience and tasha vas very helpful. Showed us different spots and answer all our questions very informatively
Tasha was awesome! Great service!
Tasha helped out greatly. Was very clear with details.
Tasha is best told me about the prices online are cheaper! Thank u so much! Great place for storage!
Tasha is a very friendly worker at the storage unit always smiling and very polite. Come by and check out the good rate with Tasha!
Tasha was the best and show me a bigger so better pricing by telling me to go online and to save more money! This place is very clean and she has great customer service!
Oh my goodness Tasha is a lifesaver thank you so much Sasha for all of your help here at public storage in Chicopee God bless you
Thank u so much for helping me out after everything! Great service!
Tasha was really nice and she help us out so much!!! She assisted us finding out storage and was very helpful!
Muy buen servicio , rapido y buen precios LO RECOMIENDO 100%
Latasha was quick and gave me great service with a smile the whold time! Thank you so much!
Paola was the best representative I've come across in years i have a brain injury n forget and repete the same questions she never skipped a beat w a friendly smile answered all questions 2-3xs as needed!
Nice size units thanks Paola
Tasha was very courteous and very willing to help me out on my rental for a storage unit. Thank you
Great customer service! Paola was very personable and very professional!!!! Tasha was very helpful as well! Quick and efficient
Tasha was very helpful she really helped me out to get situated in my unit thank you again
Tasha was great. She answered all my questions and walked me through the unit. She was very knowledgeable. Thank you!!
Tasha was very nice helped me out alot and showed me a damp check that i had no clue to help save mu boxes! Thamk u so much!
Tasha was great and very friendly, excellent customer service!
Tasha is nice and always willing to help me thank u so much
Tasha is amazing, very friendly, and extremely accommodating
Paola has a very good customer service
Tasha and Paola had awesome service and very knowledgeable about their job
This is a good place to store your belonging here they have good customer service I recommend PS
excellent customer service. paola deserves a raise
Tasha was such a great help!!
Great service from Latasha.
Latasha was more than accommodating with our move! She went out of her way to make sure we had all of our questions answered, and all of our concerns addressed. She was great!!!
Can service close near home and convenient
Amazing experience yesterday in setting up an account and finding the right size storage for my needs. Tasha was outstanding, patient and understanding of my needs.
Lots of dumping inside the fenced gate
Easy to get information when you need it.
Tasha was excellent - helped me understand the process and get all set up!
Tasha was very informative and professional. My experience was pleasant even the new hire was on point.
Tasha is amazing. Helped us tremendously. Has an very great personality and is very cheerful, a pleasure to work with.
(Posted a review when I first signed up about 2 years ago, this an update on my experience.) Convenient, priced about the same as any other storage, reliable customer service. It's not exceptional by any means but it's the best storage I've been able to find by a long shot.
Casandra was great and made everything quick and simple. Because of her great customer service, I look forward to continuing business with public storage. Facility is very clean and professional.
Wow what a great experience I just had. Val was AMAZING. I have been in customer service for over 15 years so trust me....I know excellent service when I get it. Keep it up Val...you ROCK!!!
Was a walk in ando Val Was ver y accomodating.
Val was EXTREMELY helpful and very welcoming in starting up my account with a public Storage. I will definitely be recommending this to family and friends based on her services.
I came in to rent a storage unit and was help but Val who was so helpful and informative. She made sure the unit was the right size for me and all my items would fit. I was very please with todays experience and would definitely recommend Public Storage in Chiopee. Come see Val, she will make sure you get what you are looking for.
Great customer service and clean property.
Val was very nice and helpful...
I'm happy with this storage place always helping me and all people that work are nice people
Val and Jake were very attentive and friendly and very helpful. My experience was great and i would recommend them 100%
Used their services from 2002-2007. Along with another temporal use during the year of 2016. The pricing could be a little cheaper, however. Well secured establishment
KRYSTENA WAS VERY FRIENDLY AND HELPFUL
We have had a storage unit with Public Storage for over a year now. We have had no issues with our unit and the staff their are very friendly and go out of their way to help you. I highly recommend Public Storage in Chicopee, MA.
Kay was amazing and answers all questions professional. I would definitely recommend the Chicopee Puplic Storage!
I used this facilty before I moved south. It was very clean and convenient. No problems whatsoever. The staff was very friendly too. Recommend highly.
I have used the Chicopee, Ma. location in the past. It definetly is my "go to" whenever I've needed storage space. Kay is a great employee. She answers all questions, does not rush the customer.
Very professional, and helpful. Kay in Chicopee was wonderful. Felt very secure & safe. Made the whole process very easy!
Good customer service excellent
Yeah our motorcycle was stolen!!!!! Such BS and some howwwww no one there knows anything!!! I seriously think they were the ones who stole it. I think the person working there helped with the theft of our bike. DONT USE!!!!!
Krystenlee was very friendly, informative on the pricing, and answered all my questions with a professional demeanor.
Our stuff was at number 35 at row A or C
Can't say enough great things about my experiences working with Kay at Public Storage. She's always extremely efficient, friendly and polite. I'd recommend this facility and their staff to anyone!!!
New bidder great place and great staff
If i only owe 35$ but it is saying 191$ how ca n i pa y it.
Emily is a great person and very helpful. She explained everything to me in detail and answered all my questions. I will definitely recommend this place to anyone who wants great service.
Can't say enough positive things about this Public Storage. Friendly staff that attended to any need I had as well as a clean, safe facility. It's definitely the best storage facility around. Recommending to my friends and family.
This property is safe and secure, the managers and staff are always very helpful in the property is kept up and maintained. I would suggest this storage facility to my family and friends
Very expensive and not flexible!
Emily at in the chicopee location was beyond helpful and nice. Glad i rented there
Emily treated me as important!! She was very professional, helpful, knowledgeable to the answers to my many questions. Accurate and truly an asset to the company. She was extremely pleasant and explained the process and answers with simplicity. If she did not have the answer, she found out the right answer. Karen, helped my folks from Florida to move up here with ease with the big move they made back to the New England area. I would highly recommend the Chicopee Public Storage on 31 Jamrog Drive in Chicopee MA. It is definitely a place that I would do business with again and Emily & Karen should be commended on their ability, their accuracy, responsibility, and pleasantness. Thank you for a great experience with your company.
Great customer service very helpful good location.
Loved being able to reserve a unit online followed up with a call from the on site manager. She was very informative and personable. In previous experience with pretty public storage facilities I was always made to feel that I was an annoyance not a customer, here I felt like an old friend. I would recommend this facility to all my friends and family without reserve :)
Great service and manager who was really helpfull!
Karen was very nice and found me a unit after a snow storm at the last minute. Great service.
Excellent location, staff are wonderful to work with. The property is clean and well maintained. I have had a long term storage unit and I would recommend them to anyone who needed storage.
Karen, the manager, was very helpful in my transition from house to apartment. I was able to buy my boxes and tape right there at the office. She was always there to great me with a smile. Also, a great price for my storage unit!
She was very helpful and it was a great price for the security and convenience.
Manager Karen is extremely friendly and very welcoming! Site is extremely secure and very easy to navigate. Very clean area and great spaces at great prices!
Awesome service thanks karen
BUYER BEWARE!!!!! MY UNIT WAS BROKEN INTO AND ALL OF MY TOOLS AND EQUIPMENT STOLEN. OVER $10,000 WORTH OF TOOLS JUST WALKED AWAY WITH NO SIGN OF ANY FORCED ENTRY. BE CAREFUL THIS LOCATION IS NOT SECURE AND PEOPLE'S BELONGINGS ARE GOING MISSING. So Unfortunately after having my life savings in tools and equipment and personal belongings at this location for the past three years.... someone gained access to my unit and stole all of the valuable tools that I own and left my household belongings for the most part. Now I cannot even return to work without the tools I owned after my military service came to an end. The unit looked virtually undisturbed, no sign of forced entry and during the same time period that my unit was broken into, another unit in the same row as mine that was also broken into. That renter had two TV's stolen, but again no sign of forced entry. How are they getting in? The panel above the entry roll up door is easily removed and / or the panels between units are easily removed. There are no cameras; there is 24 hour access to whoever might want it, so late at night people can get into anyone's units they want. They have not responded to my request for insurance coverage or my claim of lost property at all. I have filed a police report and so did the woman who lost the TV's. THIS WAS MY ORIGINAL RATING BELOW, UNFORTUNATELY MY UNIT HAS SINCE BEEN LOOTED OF EVERYTHING VALUABLE. IT REALLY LOOKS LIKE AN INSIDE JOB, BECAUSE HOW DO YOU GET SO MANY TOOLS OUT OF A LOCKED UNIT, WITHOUT ANYONE NOTICING A THING, WHEN THE PLACE IS SUPERVISED BY LIVE ON PROPERTY STAFF. NO CAMERAS, NO REAL SECURITY, BE AWARE ITS NOT SECURE!!!!!! This Public Storage location is conveniently located, very close to Westover Air Force Base, it is well maintained, and every storage unit on site is easily accessible. The isles between storage units are wide and easily navigated with the largest moving van. The units have lights inside and are in great condition. The prices are affordable and there is the right size unit for every budget. The Staff, in particular Karen, have been very helpful for the more than two years that I have been storing my household contents and business property, while serving in the Military. Public Storage is a military friendly business and always pays particular attention to detail in all that they do. I give the entire staff 5 stars for their professionalism, their friendliness, and dedication to great customer service!
Karen helped me get my lock cut on my unit out in California. Incredibly nice, great customer service, all around great place. Highly recommend coming here!
Very friendly and well maintained and clean. I went in for some information and the manager Karen was very helpful and friendly. Definitely recommend this storage.
Garbage place. Customer service is slow and abysmal, storage was a mess, go somewhere else.
Great customer service! Karen was very friendly and super helpful. Pricing was more than reasonable and access hours are great! Couldn't be more satisfied with Public Storage in Chicopee, MA!
Very secure location. Friendly , an answered all my questions. Got a good deal on a 10 x 20. I like that they give you insurance on your stuff, an they don't reuse locks. So you must buy your own titanium lock that they give you. Plenty of space to back in an drive around. Glad I chose this location.
the most courtest great people always on time and great to work with
Great customer service. Ivelisse helped me through the whole process and I was able to get the online rate!. Recommend this location for the fast, easy, and friendly service.
I got very satisfy with the service offered by the staff in Chicopee office, Karen is very helpful, making my move easier.
Teresa waited after hours to check us in. She was very understanding, helpful, and efficient. The unit was clean and secure.
Awesome experience! Mike and Pam explained everything well. The best part is that they were able to show me the storages! I will definitely recommend Public Storage to family and friends! Well done! Keep up the great customer service:)
Is are good place Manager is awesome helps all the time. I would recommend
The management is very good very interested in your needs good location and very clean property Karen the manager is awesome would recommend anyone to public storage
Surprisingly excellent customer service, clean transition into a storage unit.
They are friendly and clean.
good location I had a good experience with karen the manager.
Great location and outstanding service!!!
Good service karen and kasey were great good location
Excellent facility, clean, with competent and hard working people. A+++++++
Excellent service, good location, nice people
Excellent Service, Safe location for my storage needs.
Excellent service. Karen very helpful.
Very friendly customer service. Easy access, no hassle. Fair prices.
Good location and great customer service Karen has always helped when needed five star
Awful customer service they nickel and dime you to no ended- and my unit has bugs
Karen was very helpful with the whole process and info on area there.very clean and safe. .....
Karen took good care of us setting up a storage unit today. No problem receiving deliveries, will hold a key and is willing to allow others access if we ask. Great service, friendly and helpful!
Good location was happy with service great people very helpful!!!
I called the (800) number online to get some questions answered and make a reservation. I hung up the phone and the manager from this office immediately called me to confirm my reservation.The woman in the office was very nice and helpful. The unit and the grounds were very clean. However, I would've liked to know that I would be required to purchase my lock from them and take a small insurance policy before I went in to rent my space. For what I needed, the price was still very good. Overall, I'm happy with my experience here.
Karen and Casey have been amazing . In what was a difficult situation they made the transition smooth and pleasant. I helped to have such a compassionate person as Karen who not only listened but was an amazing help to us. I cannot say enough good about her and the service we received there. I would highly recommend them to anyone needing a storage facility
Excellent experience good location
Karen was extremely nice and helpful. She was informative and quick in explaining the paperwork to me and recommending the best deal.
Karen is awesome! She was great to work with, and she patiently helped me decide on my storage needs.
Great customer service so helpful and friendly, Kasey helped us he answered every question and was so so helpful, thank you guys
clean friendly and very helpful glad to have been there
This location is great the manager Karen has been very personable , She goes out of her way to make you feel comfortable. No one likes to have to use theses units but if you do I recommend Chicopee and ask for Karen . Units are always clean ,restrooms have been clean ,easy access And did I say friendly ,
This was a last minute storage decision and I was looking for the best deal. Karen took her time to review all available options to me. She showed outstanding customer service by helping me decide based on the information I gave her. Thank you for your great service.
Karen was very helpful and friendly. The facility was clean and checking in was a quick and smooth process.
Collin was very helpful and knowledgeable. He really took his time to answer all my questions. I was nervous about storing my things, but now I feel more at ease. He is wonderful employee. He is polite and respectful. I appreciate it customers service skills.
Karen the property manager was extremely helpful and the facilities are easy to use and clean! Definitely recommend if you need to store something!
Had a very good experience renting a unit. The employee explained everything thoroughly and was very professional as well as personable. Thanks again Kasey, keep up the good work.
Excellent service and storage facility is very clean.
Service has consistently excellent .
Public Storage is conveniently located. Karen was especially helpful on a day I had to move with limited time. Thank you
I have been using this public storage for over three years. They are the cleanest and most secure place around. They also have the best customer service. I can call Karen any time and she always helps me. even when I can make it during their hours...
good place good manager place is well kept good place to store
Ive been using this storage place for over 5yrs. I like the location of the storage facility, it's so convenient and the management staff has been great.
Public Storage has been very helpful. Collin was very informative and very professional in helping me with setting up an account with them. However, as I pulled out of the parking lot to leave I didn't see the curb I ran into it because of the blizzard we just had and my car was stuck. In no time Collin rushed out to help push my car out which took much strength and effort. I appreciate him going beyond his duties to come out into the freezing cold to help me and he got me out of there quickly. So overall I was comfortable with opening a storage unit there and knowing that they actually care about their customers too. Highly recommend Public Storage on Jamroq Dr for your storage needs.
I recently called for some information about a storage unit. I spoke to a lady and her name was Karen I do believe. Not only was she extremely polite and well spoken, she answered all of my questions quickly and properly. I look forward to doing future business with your company AND with miss Karen as well.
I have been with Public Storage for Over 12 years, I would give this company and the site located at 31 Jamrog Drive in Chicopee, Mass., a rating of 5 Stars, for Service and reliability . And Karen The Lady whom Manages the site is awesome ! She ,if I could, would give her a 10 star rating !! Sincerely Kevin
Had great experience management is good place clean
Great service! If you have to put stuff in storage know it is safe at this location!
Very polite. And love the service
I have used this location for almost a year and in the process of transferring to another unit. The overall experience with the staff and location has been extremely pleasant and helpful! I appreciate the good customer service I have received when ever I had a question. The property always seems well taken care of and I feel my things are safe here. If your looking for a storage facility in this area I would highly recommend it...
Wonderful customer service. Very helpful.
A lot of help. Nice lady.
I have been renting from this property for about 3 months. I work directly with Karen and she has been so incredibly helpful. I get packages delivered to my storage unit that are time sensitive for work, and she always works to make sure they are properly delivered. She also takes the time to listen to my concerns and takes no time in helping me out. I highly recommend this property for storage needs- especially if Karen takes care of you and your unit!
Karen was super nice and accomadating to my storage needs. Her suggestion on unit size was dead on for my posessions. The facility was clean and safe. She was a true delight to work with. I highly recommend Public Storage.
I came to Public Storage in Chicopee, MA quite by accident. Another storage facility nearby misrepresented the size of the space for which I had made a reservation. I drove up from NYC for nearly three hours to secure the space and found myself in quite a bind since the space promised to me was not at all available. My in-laws heard good things about Public Storage off Jamrog Drive in Chicopee and drove me straight there. We were greeted by Karen, the manager of the facility. Karen was courteous, professional and very attentive to my needs. I found the facility to be in excellent working order and very well kept and clean. Since I have secured a space at this facility, I have been back many times to put belongings in storage and purchase packing materials sold in their office. I have therefore interacted with Karen and her staff frequently and find them to be consistently friendly, professional and always courteous. I feel that I couldn't have made a better choice than Public Storage at this location to meet my storage needs.
I went to my storage facility in Chicopee Ma to make a payment that I could not avoid the late fees being added to. Karen was very patient with me and made a stressful situation more than managable for me. We worked out an arrangment and everyone won in the end. The customer service I received was 4 star and they seem always happy to help. I recommended Public Storage to anyone who needs to store their belongings. Thank you Public Storage.
Karen is the most helpful person, and our experience with her was more than wonderful. We rented a 10x10, and ended up needing more space, we called right at closing, and she answered and was still more than happy to help us out. She even waited after hours for us to go in to rent another 10x10 unit. The units were clean and she even got the second one only a few doors down from the first one. I highly recommend Public Storage!