Public Storage Self-Storage Units at 7866 Tanners Lane, Florence, KY
Address
7866 Tanners Lane Florence, KY 41042
Full Service Kiosk Available
Office Hours
Mon-Sun Self Service - online & on-site eRental
Gate Access Hours
Mon-Sun 6:00 AM - 9:00 PM
Storage Facility Features
Boat Storage

Car Storage

Climate Control Storage

Indoor & Outdoor Storage Units

Property Manager Lives On-site

RV Storage

Small, Medium & Large Storage Units
Office Hours
Mon-Sun Self Service - online & on-site eRental
Gate Access Hours
Mon-Sun 6:00 AM - 9:00 PM
Storage Facility Features
Boat Storage

Car Storage

Climate Control Storage

Indoor & Outdoor Storage Units

Property Manager Lives On-site

RV Storage

Small, Medium & Large Storage Units
Close Location Details
View Location Details
---

5'x5'

Outside unit

Drive-up access

---

5'x10'

Outside unit

Drive-up access

---

8'x25'

---

10'x10'

Outside unit

Drive-up access

---

10'x15'

Outside unit

Drive-up access

---

10'x20'

Outside unit

Drive-up access
Nearby Self-Storage Locations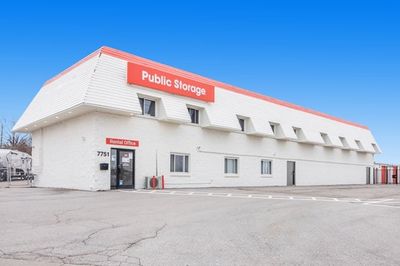 Self Storage Near
7551 Industrial Road
Florence KY 41042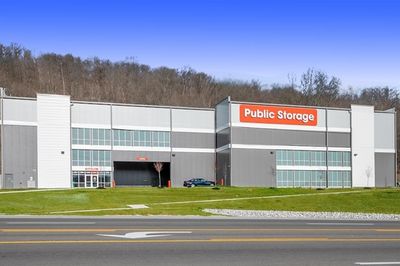 Self Storage Near
3350 Madison Pike
Fort Wright KY 41017
Self-Storage Near Florence
Resources from the Help Center
See what fits in different storage unit sizes
At Public Storage, You'll Always Find...
Keypad Access

Friendly Staff

Month-to-Month Rent

Moving Supplies Available

Free Parking

Well-Lit Facilities
Reviews
( 437)
Had our furniture there for a few years. Prices increased quite frequently. Finally got our stuff moved out. Lots of mouse poop upon moving out.
We needed a storage unit for 2 weeks.. I regret ever putting anything in here. My brand new mattress is covered in mouse droppings and chewed up, there's garbage all over the place and there isn't anyone here to discuss anything with. Once they get your money you're on your own.
Onsite management is non-existent. They never answer their phone or return calls after voicemails. The on-site office is always locked and no one is there. It's honestly kind of suspicious and makes me nervous. We're moving out by the end of the month after repeated calls about issues to management never being answered. New paint though so that's cool.
First, I chose this storage location because it was a good price compared to other places in the area. A few months in my rent went from $100 to $152 a month with zero notice. I went to clear out my storage unit and everything was covered in thick nasty brown insulation from the ceiling. It's in and on all of my belongings and it stains. Then on checkout, my last day was the first day of the month, after I cleared out my unit I got a phone call that I was being charged an entire month. Absolutely unacceptable. DO NOT rent from this place. Horrible units and dishonest rental policies. Only redeemable quality is the sweet lady in the office. Whoever runs this place makes her take the heat for their horrible practices.
Clean, well maintained and protected. And all at reasonable prices!
I would rate this place a -0 if I could. The place is horrible. One time we went to the storage place and the gate was wide open and broken. We had our camper stored at the facility for over a year and we had our battery stolen, they broke into the camper and took our TV and other personal items. The response that we got when we reported the stolen items, is that we could file a report with the police. Don't waste your money.
They have nothing that is gate controlled unless you want to pay $300 per month. Avoid them.
Mary is the best, most hard working person!
Mary she is the polite very helpful an it was a pleasure to meet her
Mary was excellent and super friendly. I would recommend the place to anyone.
Great place. Was late on payment few times but got it strait now. No problems. Great place!
Mary was great very helpful and patient
Old marry was was great and very helpful
Mary has been great to work with.
Mary was great and helpful
Merry gave Very good experience .
Mary is just the best. Always has valuable information.
Mary did an excellent job
Mary was excited. She was so helpful I'll definitely rent a storage from here again
Mary was excellent and provided excellent service.
Mary was very nice and hopefully
Mary is a wonderful lady. She helped with excellent service as always.
The service was excellent by Mary at this location
It's right in the middle of stores and restaurant Safe and secure, a great place to store your things
Mary was very helpful and polite and deserves a raise
Great and easy service!! Mary was a great help to me and a pleasure to talk to
Very good service. Jill was very helpful
Mary and Greg quickly & smoothly helped us secure our storage while being friendly!
Mary is always there right when you need her and she is never afraid to help someone out
Was very informative. Very nice.
Ms. Mary has to be the most sweetest lady she did a wonderful job getting me storage and was the most polite person and helpful in many ways I give this lady 5 star's
Mary does a fantastic job
Mary was an excellent employee that worked with us she was a nice lady
This was a great storage facility and Mary was a fantastic help! The online app made things super convenient as well!! Highly recommend !
Needs to cut their grass, its like thigh high...
Was great and thorough and was very good thank you Mary!
Mary is the sweetest lady
Mary is always extremely helpful.
I had the pleasure of working with Mary today on obtaining a unit. She was very kind and informative! I will recommend everyone to this location!
Mary was excellent and helped us quickly and easily.
Mary was wonderful! Very helpful.
UPDATE: I rented a second time and I'm very happy with how Mary attended me. She is a very nice person. Mary service was very good.
Mary is a very nice person
Mary was amazing. She quickly helped me get a unit even so close to closing time. Absolutely recommend storing your belongings here!!!
Very nice worker, clean and secure.
Mary was super helpful with addressing access issues I had with the app. Thank you!
Ms. Mary is wonderful! Very professional and polite!
Mary did a fantastic job and helped me out so much
Mary at the desk was incredible, awarding the establishment three stars. Mary is in a moldy building that needs to be demolished and rebuilt. Water damage has occurred to the ceiling, and they have damp-rid buckets in several locations. My rented storage unit was also in disrepair. I was merely reserving space for my mower. If I had been storing furniture and boxes in the unit, I would have left.
Will a person be their today, need to change my payment
Mary is very helpful and very nice
Mary was very pilot great place
Wish they had longer hours for customers who work 3rd shift. Makes it hard to get to your stuff.
All I was very dissatisfied with my experience. However, after speaking with Management we where able improve the situation. DO NOT RENT A STORAGE HERE!! The fire retardant or whatever stuff they have coating the entire ceiling of the storage units it's brownish red and a substantial amount falls all over your items, it stains everything. Secondly, spiders waste no time creating spider webs on everything possible, spiders and other unknown species of bugs were in my boxes and even in every bit of furniture I had, in all the dresser drawers, tucked away in everything that's wood. Third, about 6 boxes were damaged from water, it apparently rains inside these units. I ended up reboxing everything and throwing a lot away that was damaged from rain. The manager didn't care, said nothing they can do about it and file a claim. These units are absolutely disgusting and you'll end up doubling your supply and labor cost by using them. Shame on you public storage.
The ladies working were very hospitable and professional. They got my order finished and had me in the door in minutes!
Thanks Mary for the help!
Mary has been understanding and helpful for the past 5 years
Mary is so sweet and helpful!
Jill provides excellent customer service! Love it.
Mary was awesome!! Highly recommend this place for storage. Very clean.
Mary's always here when ya need her
The best storage rentals in this area. The office personnel are always nice when you go in the office needing help or answers to your questions.
Mary conned me into spending more money
Great with detail and very clear communication
Good service and great customer conversation very helpful
This is an amazing self storage place . MARY is amazing , kind and very good at her job. THANK YOU MARY AND if u have a choice of self Torage unit choose here plz. Its secure and price is great.
Me and my girlfriend Marisa was having problems with our gate code not working properly but Mary was able to quickly fix the issue and get us our access we needed
Great experience Mary was very helpful
Honestly the gate around the storage units is deplorable. So is the over all cleanliness of the property
Great place to store your items even though rent is going up in September not happy with that ,however lady that works the desk is amazing..
Mary was awesome and very helpful!
Mary at Public Storage is very friendly, helpful, and attentive. She will help you with all your storage needs at this location!!
Mary was absolutely amazing and provided all the information needed.
Mary was Awesome! She even gave me the weather report for the week 😁
Mary was wonderful. Couldn't be happier.
We had a storage unit here for about 6 months & Mary in the office was always pleasant & helpful. Should we need their services again on the future, I will definitely come back to this facility. Thanks for everything!!
Trying to find out how much a 10x10 storage unit is
I received quick and excellent service from Mary while setting up my storage unit.
Mary was the best worker! She deserves a raise!!!! Love this place ❤
Mary at the front desk is amazing. Very helpful with everything and very polite. I needed help locking my unit and instead of just telling me what to do she walked with me to my unit and showed me. Also my unit was nice and clean when I pulled up to it.
Mary was very helpful, polite and answered all my questions. The place is conveniently located and close to the 75 exit.
Very happy and pleased with the service from Mary and the staff at this location.
Mary is awesome and helps with anything you need. Always a good atmosphere!
Mary was very helpful and has great customer service
Mary was so helpful and made things very easy! Thank you
Mary is wonderful. She answered all my question s
They're rude and they charge way too much for storage rental
What are the prices and what are the storage dimensions
Mary it's the good service on The store
Mary service was very good at public storage thank you
Dave was awesome Very helpful
Mary has the best service come see her
Mary was super easy to work with and made it an easy quick move in. Will suggest to all friends and family.
Mary is an angel. Great customer service and was very helpful. Thank you.
Had a small unit there. Lock was busted and our stuff was stolen. New lock put back on. Employees there claimed this never happens. Police department says otherwise!!! DO NOT GET A UNIT HERE!
Got a storage unit today with them and Mary was very nice and friendly the whole time!
They forgot my dollie I paid for but immediately apologized and said they'd refund it. They also took care of my check-out when I came in late.
The lady was super sweat and nice ! Great customer service ! She makes you feel welcome and safe!
Public storage is a joke. They forced me to pay a prorated rate to finish out the month and made the $1 month start at the beginning of the following month. Then, when I went to close out the storage I was charged the ENTIRE month and they refused to prorate for me. Stay away people, they're shady. Also, it's not $1. They charge you for their insurance even if you have your own for the first month (not optional), and they have an administration fee (not optional). Also be prepared to say no a lot, because they will do everything in their power to sell you locks, tarps, etc as if they're used car salesmen. Don't expect any empathy during this pandemic either. Patron a different storage company people...
This was my first time using a public storage facility any Angie walked me right through the steps. She even let me know the little quirks about how to lift the door and how to make it close and lock properly. She was friendly and easy to talk to.
Seemed high price for such a small space.
Assisted me very well with exactly what I needed.
Mary's service has made my experience worthwhile while working with public storage
Mary gave us amazing service. Very professional and courteous...
Stephanie service was great
Mary and Janelle service was great. Great place to use for all tour storage needs.
Mary has been a great assistant with all of my needs she is very polite and helpful
I was late for my appointment and Mary was very understanding and when I did make it there she was very pleasant and fast. Definitely recommend this location
Mary service was excellent
Mary is an amazing person when ever I need a unit I come here. Mary is the best I will never go anywhere else for storage I love Mary so much ❤️❤️💗
Angie was great! Very efficient. Very friendly. She was very knowledgable and finished our rental in a timely manor.
Horrible horrible customer service! After a year, they went up on the price. Oh and you can't use the dumpster. If you pay to use storage, you should have access to the dumpster.
Mary is a wonderful manager!! Very great to deal with !! Thanks
Very convienient service. The attendant Mary was very nice and accomodating towards my needs. User review gives 5 stars!
Mary was excellent and very friendly. Great service!
Mary was very delightful great worker
Mary was excellent and was able to answer every question i had
Mary's service is wonderful
Mary service was excellent today
Mary's service was great and informative
Ted was the best person , felt really good ..
Mary was excellent and transparent w/ everything. Thanks!
Mary service was great very nice
It's a very nice place to go and marry is a wonderful person
Mary at Public Storage is great! She got me a parking spot for my business truck with no hassle when I was in a bind. She has taken care of any questions I've had since and makes coming in to pay my bill pleasant every time
Goid location a very friendly staff (marry)
I have two storage units here. Firstly no discount for a second unit for any sort of loyalty. Secondly only days after we take out a second unit we get told that we're getting hit with a price increase all around. Thirdly management continues to deny any sort of mouse infestation.My photographs and receipts from Home Depot buying all kinds of mouse traps along with the daily photographs of dead mice and evidence of poison being eaten still isn't enough for them to admit there's an issue and give me any sort of refund or assistance. 'You should have bought the insurance' is pretty much the response. Staff on site are fine, as helpful as they can be. That aside, Avoid.
Ted was a. Great help too me i like how he help me
Mary was efficient and courteous and very knowledgeable
Mary is very nice and efficient. Will recommend to everyone. Definitely love renting. And very knowledgeable on the size I actually needed to rent
Mary was awesome and helped me out a lot!
Mary was more than helpful at this location!!! She's a rock star!!! Thanks Mary!
We got great service! Polite, and very helpful!
Mary was very helpful and got me all set up for a storage as easy as can be. She got me all set up in less than a half and hour.
Mary service was extremely welcoming and caring
I went to the the industrial store first and Jill was amazing but didn't have what I needed and sent me to the tanner store where Ted was very kind and so helpful and able to provide me everything I needed I'm really glad I chose this place thank you so much
Very well great service...
Patty and Mary were wonderful during my move in. Now I have cleared out the unit and look forward to using this Great facility again!
Mary did a wonderful job showing me everything with getting my unit set up and help with pricing and getting me the best unit for the best price.
This was the easiest purchase ever made at the last minute. MARY was MORE than helpful and again the prices were GREAT!!!
Annette was excellent getting me set up. No problems or hiccups at all, excellent service through and through.
Mary's service was great! She's really friendly and helpful. She was awesome with getting me the exact storage size I needed! Very friendly too!!
Ted helped me out a lot today. Made my whole moving process super easy!
Mary was very professional an quick. I appreciate the efficiency of her service
Mary is super awesome has always been very helpful and kind
Mary was very helpful and friendly!
Mary is very nice to work with and informative great place
Ask them about their recent break-in and 1 security camera for the entire premises.
Mary was very friendly & helpful in explaining everything
Mary's service was incredible and very informative. Makes you geel very comfortable and is very sweet!
Annette was very nice and she helped us out!
Mary was amazing, very helpful and welcoming. Very happy to have come here and got a storage unit.
Annette and Mary were very helpful
Annett service was great and quick.
Mary was great and very helpful.
Annette was great definitely would recommend public storage
Mary had wonderful service and was very helpful
Place is great as long as you don't need after hours entry. Price is fair for the size of the units.
Mary is one of the best. Been back and forth using public storage for years. Mary has always been there and has been the best
I want to send a big thank you to Annette for your assistance with my storage unit. Thanks for all your help. Annette
Mary survives has been grate
Mary was great and Great service
I want to let everyone know about the stellar service I received from Annette. She is awesome to work with and truly cares about people. I highly recommend
Mary's service has always been very good
Mary is awesome manager always remembers my first name
Rik and Mary are super nice
Thank you annette! You were a great help today! Sold me on all kinds of good items, mary you were also a great help! Thank you ladys! 💗
Thank you Annette for A+++ customer service!
Annette was amazing and made the experience easy and quick
Mary and new girl were very nice .
Service was awsome,! Annette was very helpful
Jill is great and informative about the units.
Great service great customer service by Mary thank you
Mary is very nice and so helpful no issues
Mary was great. Helped me all my needs.
Mary was very nice and was very helpful
Mary was excellent and very professional.
Mary helped us very well. We were only there a few minutes and we got to see the unit.
I had great service and super fast with Ted. Very nice guy
Mary helped us very much with selecting the space for our needs.
Mary is a very nice n wonderful lady n Jack of all trades at Public Storage which is a good place to store ur belongings
Great service and nice people
Mary, was awesome helping me setting up my first time account
She was extremely nice and answered all questions. Very helpful.
Mary was very exceptional with great knowledge and very courteous.
Very secure place for you valuables
Thank's To Patty She's Is Super Humble And A Class A People's Person She Makes You Feel Like Family Not Like A Customer And Most Of All She's On Point God Bless You And Thanks For The Cowboy Hat And The Cookie For My Zack Your The Best
Mary was very helpful for me.
Mary's service was AMAZING!
We were lied to! We were told we had another week to pay on our storage before it would be sold. We called a few days later to pay and was told it had been sold. Of course everyone we talked to said there was no way anyone told us that we still had a week to pay and wouldn't tell us who bought everything we owned!
Easy in and out. Customer service your to.
Mary gave us great service . She was very friendly and made sure we got the best storage size and the best price. Definitely would recommend this location.
Mary was very professional & helpful. I would highly recommend this public storage location.
Mary's service has been excellent
Mary is always nice and provides great service been going to her for 4 years
Mary is absolutely the best person I've dealt with while dealing with customer service. She was very kind and professional. She made sure I had everything I needed! Definitely recommend going there!
Mary. Did an excellent job. With my srorage arrangement.
Clean with good management
I've been pleased with Mary ways with dealing with me she gives me notice when my bill is due and I've been very happy with her so thank you guys for your storage unit
Mary was awesome today. She answered all my questions. Would highly recommend this place.
Perfect service by mary thank you
Service here is excellent....
Service was great! Mary really helped me find the perfect size unit for the right price and explained everything to me in detail where I understood and answered all questions I had!
Definitely loved the costumer service! Mary was great helping me out and letting me know about how to store my stuff so they keep in good condition while they are in the storage! Thank you so much!
Dave was very helpful and was very polite. I would definitely recommend renting from PS.
Mary was a huge help. The best customer service experience I have had in a long time. She explained everything and answered all my questions. I would refer this location to everyone!!!!
Wonderful service. Was very pleased with the treatment I and my possessions received. Would recommend their services to anyone in need of extra storage space.
Very Nice, Mary was wonderfully! I highly recommend!
Very nice and well kept up along with the very friendly employees especially Mary. .
Mary and cyerra were awesome! They were super helpful and nice
Cyerra and Mary were great! Took care of everything!
Excellent service. Very friendly an accommodating. Thanks Marry !
Mary and Lilly were extremely helpful!!!
Lilly did a great job taking me through the steps of renting
Mary was a great help! Recommend to others!
Mary did a great job of helping get my unit set up. She offered products/services to help with the move, but in an informative and friendly way. No pushy sales pitches. I definitely appreciate that.
Mary's service is and has been super excellent in her customer service duties. God Bless.😀
Been coming here for years. Mary always Does a great job
Mary was great she got us right into a unit with no hassle and got us a great deal!!!
Mary had awesome customer service! Highly recommend
Mary I appreciate all the great service I received. She explained everything thoroughly and me feel welcome. Awesome Job... Thanks Ron
Mary was very friendly and helpful.
What happens when my stuff is damaged? Your workers broke my stuff I got photos
Employees were great and very friendly. They were very proactive in helping me find the right size unit.making sure i did pay for what i didnt need
Great customer service thanks anjie
Mary Am so much happy her service so welcoming
Mary and Lilly service was fantastic
Angie was extremely helpful and made securing the storage so quick and easy. M. Freeman
Mary was very friendly and helpful
Be prepared to pay another $70 in random charges.
Awesome and quick service from Mary at Public Storage! Got us taken care of and on our way quickly!
I went online looking for a storage facility. I found Public Storage nearby my home and was able to secure great savings by starting online. Mary from the office called me immediately! We arranged an appointment for that very afternoon. She was so helpful and informative. I finalized my storage unit with her feeling very happy with the whole experience. I highly recommend Public Storage Florence!
John and the rest of the staff was very helpful and friendly
This place was cheep and Mary was always understanding about my late fees.. She has great customer service skills. And understanding. . I would definitely go back.
The most horrible experience ever with Public Storage @ Public Storage. Do not recommend to anyone.
Mary did a great job! Helped me out with my first storage unit!
Helpful people. Great company. A special thanks to Mary, always there with a smile.
The service was amazing. Thanks to Mary
Rick and Mary are awesome and very professional.
They keep your items secure as long as you keep paying them
Mary was great. Personal and professional. .
Very friendly explains rules and regulations well. With a minor glinch in computer system that day all worked out well. Thank you Mary for your help. I would highley recommend Public Storage on Tanners Lane Florence Ky. Stop in and ask for Mary she will definitely explain and answer all your questions. Thanks again Mary for all your help.
Mary was extremely helpful and walked me through the process
Mary was very helpful and informative.She was very helpful in recommending ideas for stacking my unit.
Very pleased overall. Personnel were very helpful.
Great place for auctions. Pay your rent. great people too
This was a first time experience for me renting out a storage place and in the future this will be my go to spot. Ashley was very professional, helpful and informative, I was able to find exactly what i was looking for and the whole process didn't take long i was in and out, i was very satisfied with the customer service.
You would think this place opened sooner 930 are you kidding me!!!!!!
My experience with Mary was very quick and courteous. She made my move in so much easier. Thanks Mary.....
Co.e 8n and speak to Mary. Sge is amazing and can help you in almost any way to get what you need for all your extra belongings
Mary was very helpful in helping choose a unit to fit my needs. Great experience thanks alot.
Mary is an wonderful woman. She always makes sure everything on the property is wonderful and makes sure her customers are taking care of. I have been thru them many of times and always have amazing service.
I have used the location on Tanners lane twice prior to my current use. Each time, My husband and, I are blown away with the customer service. My husband is tough to please; however, once you win him over he stands by your business. We are preparing ourselves for our move in just 2 short days... Angie went above and beyond to make certain my husband and, I were thoroughly taken care of. We appreciate the kind of customer service we recieved and, want to thank each and everyone at this location for your professionalism.
Not happy with this place at all if someone would have told me that the old insulation was going to fall down on my belongings I would have picked somewhere else. Thanks a lot Holly not. Got a note in the mail today saying that they're raising my rent from 115 to 127 when there insulation falls down on my stuff that's messed up bunch of jerks and they can't even answer their phone they don't deserve no stars either.
Well I have been at this unit for over a year. In the year, I got decent service, not great. I've even noticed people living in the units. The unit and the location is filthy and in bad shape and smells. The ceiling is falling in and gets everywhere in your furniture so plan to cover it or get it cleaned. I have to go a month before I move to clean everything and get the filth from all of my belongings because I would not want to bring that to my own home. At first, I thought I was over-reacting, but I realize that I really am not. I would not recommend this location to a friend or family member ever! So, if that isnt enough for a stranger to make a resonable decision, then good luck with the filth.
Mary's service was excellent, I was in desperate need of a storage unit that day and she accommodated me expediently! THANK YOU MARY
Ethan and Mary was very helpful on getting me a storage unit fast
Mary continues to be helpful, thanks again!
The place is staring to be run down! the brick is falling apart there are no lights so you can see what you are doing at night. The ceiling texture falls and get's all over you personal belongings. I would suggest you go elsewhere. For $140 a month you should be able to get a unit that is climate controlled.
Very nice and welcomed me in with embracing arms. Mary, she's absolutely adorable!!!!
Mary was so extremely friendly and made the process not only quick, but she was very informative. She went as far as making sure we were buying the space we needed, and told us how to pack our unit so we would be saving money. Thank you Mary!!!!
Mary offered Great customers and was very expedient in helping me ! This place rocks !!
Mary was terrific with giving me help in renting my storage unit. She's a very informative, helpful, lady who knows her stuff. She is an asset to this establishment!
Friendly staff. Clean, secure storage option.
Mary, Kevin, and Kayla were awesome !!!
Holley and mary was a great help walked in got a unit fast and easy.
Facility was well-kept and felt secure, customer service was friendly and helpful, and the price was decent for the size.
Mary is always nice and efficient and always takes care of me
Mary is very helpful and does a wonderful job
Mary's service was excellent!!
The service was fast and pleasant. Holley and Mary were very nice.
The service I received from the front desk lady who's name was Mary was fast friendly and everything I could have hoped for in find my storage unit.
Mary was so helpful and nice.
Great service mary awesome job
Jill was absolutely amazing!! Went above and beyond, very helpful and a great attitude! Thank youJill!
Mary was very helpful, knows her job thoroughly and we finished the paperwork all in under 20 mins, very clean property also.
Holley did a good job getting me a most convenient storage space ON HER SICK DAY! Mary did a good job re-explaining when my rent was due after it was due since I didn't check in on the 1st of the month rather than kick me out. And the I guess "new girl in training" she simply SMILED and that means a lot like people say, so need I say more..........but of course not 'cause it's quite clear they will take care of you.
Mary is informative, knows her stuff and is also quite friendly. I feel she keeps a good eye on things which makes me feel confident that I am renting space on Tanners. Thank You Mary!!
Mary is very nice, friendly, helpful. It's a pleasure renting a storage unit at the Florence, Ky. location.
Mary and Angelo did a great job helping me find the perfect size unit! They explained everything in detail about payments and answered all my questions!
Holley was very nice and helpful. Nice location and easy to find. Cheap prices and very clean.
The property was clean, and well maintained. Mary was nice to talk to, she provided all the information I needed. She is a asset to your business.
Holley, the manager made the process especially quick and easy. This was an unpleasant task and it was nice not to have the extra hassle to add to the unpleasantness...
Mary was the absolute best. She explained all the things to me, showed me the unit, and did it with the utmost professionalism. Would recommend that location to anyone.
Holley did a great job and has great customer service skills. There was a gentleman in there that was really on edge and she handled herself very professionally. Although we decided to go with a different company because we were needing temperature control, I think she did a great job taking care of me. Thanks Holley:)
Fast and easy setup! Super nice!
mary was very helpful in setting us up and even informing me that I did not lock my unit properly
Great experience Mary and Holly took great care of me and my stuff from when I moved in to when I moved out. Gave prompt notice to any changes.
Thank so much Mary for being so nice & I appreciate it....you were really pleasant also !! Thanks again.
Mary at public storage is very nice polite and helped me out alot. Very nice service at public storages in Florence ky.
Great customer service and good rates compared to other companies. Thanks Mary
I came in to make a payment and Jasiel was very nice and knew exactly what she was doing.
I walked in and immediately felt welcomed. Mary treated me with respect and kindness. I would definitely recommend this storage place to others. Mary was very nice, and very helpful.
Mary is very nice and wonderful. But the prices are VERY EXPENSIVE for the small unit I got. I didn't have time to look for other storage places.
Thank you Jasiel for your help and excellent service...
Mary and the rest of the staff that I dealt with was very helpful in helping me find the right storage unit for my needs. They were very friendly and did all they could to help me in a very difficult situation. I am very pleased and would certainly recommend Public Storage on Tanners Lane to anyone with storage needs.
Rented a large storage space. Mary, the manager, was considerate, and very helpful with the decision as to the correct size for my needs. The space was very clean, and the security of the facility is top notch.
excellent service by Mary
Thank you so much for all your help Mary. Your willingness to answer all of my questions and your helpfulness to get me the storage unit I needed, is greatly appreciated!
Everytime I visit everyone is friendly and courteous......great customer service,ty mary always a pleasure
Mary gave us a very pleasant experience and was very nice and polite.
Mary was very helpful an very nice.
mary was very helpful and super nice to us.
Great experience! Mary was fabulous! Love my big 10x30 with double door entry!
Mary was wonderful and made my experience at self storage easy and fast...
Fast and reliable service, always friendly
MARY WAS VERY FRIENDLY AND KNOWLEDGEABLE SHE ANSWERED ALL QUESTIONS WE HAD. MARY HELPED US DECIDE WHICH UNIT WOULD BEST SERVE OUR NEEDS.
I recently acquired a space here for my RV and Mary's service was exceptional. She answered all my questions and provided great customer service. I am looking forward to doing business with her.
My experience with public storage was excellent. William was very knowledgeable about his property. He answered all my questions patiently and helped me to decide which unit would best serve my needs.. His customer service skills were exemplary. I would definitely recommend this property.
Deal with Mary once a month and she is great to be around. Store your things here!
Great customer service. Mary works hard to make everything work as smoothly as possible. She answered all my questions and was always available if any issues came up. The facility was clean and well maintained. I would definitely recommend this company for storage needs.
Mary was awesome! She was very polite and knowledgable about the units and we loved working with her! Thanks for the great service!
It was absolutely fantastic the workers were nice and funny
Great customer service! Made the initial experience fast and easy, and had great competitive rates! Will definitely use them again in the future if needed.
Mary and William are excellent! Have been with them 4 years and would recommend anyone to store with them.
William and Mary I've been here for 7 years, these 2 employees are the best! They are always nice they feel like family to me! They are always pleasant, and willing to go out of their way.
Great experience with william
Excellent experience, Mary was very helpful with setting me up with my new account.
Great service from William very helpful!!
Very positive experience. Thanks for help William and Mary!
Have stored with William and Mary for several years. Have enjoyed the experience. Very nice. Very professional. Would recommend anyone to store here.
The manager William was a huge help! Highly recommend!
Great place there every month, William (TY) and Mary are great.
Mary was great and very friendly. She made my move very easy. She even went above and beyond and stayed late just to get me a storage unit that fit my needs. I would definitely recommend this location for anyone looking to rent a storage unit.
Office person is really nice. And site is easy to find.
I stopped in to see about storage and William was super helpful. I will definitely be storing with Public Storage because of the office staff.
Mary was so freindly helpful today
Received great service, worker was very friendly, and helpful. Was in and out within 30 min. He showed me the unit and was very pleased with the unit and service. Will defineitly recommend to anyone.
I want to thank William for his way of treating people is all the profecionar Thanks william
one of the nicest and most helpful sites in this area. Quite pleased !
The staff was very helpful and the facility was clean and organized.
Have been renting storage units and have rented with Public Storage before (in 2 different cities) This experience is about the same...very good. I can only wish Public Storage would find a way to rent units without so much paperwork. Overall the service was good.
I would like to thank William for going above and beyond his job. If it were not for him I would not have stayed with Public Storage for over a year. He was always pleasant on the phone and in person. He was very understanding of any financial issues going on, making things go well for me. It is only this understanding and customer service that allows me to say that Public Storage was a positive experience. He is truely a mixture hard to come by when balancing management and customer service skills. I am more than thankful for his services and would recommend anyone I knew to deal with him!! Thanks again William!
I have been using the storage units here off and on for a few yrs. ..william and mary who runs these units are the best around! They are very helpful no matter what the situation may be!
Mary was very knowledgable and helpful. She made the transactions go smooth with no issues and explained everything in detail so there are no surprises. Great to do business with. Highly recommend
The storage area is always clean. Mary and William are very nice people to do business with. Had a few years here and never had a problem. Thanks