Public Storage Self-Storage Units at 1669 Chatham Pkwy, Savannah, GA
Address
1669 Chatham Pkwy Savannah, GA 31405
Office Hours
Mon-Fri 9:30 AM - 5:00 PM
Sat-Sun 9:30 AM - 5:00 PM
Gate Access Hours
Mon-Sun 6:00 AM - 9:00 PM
Storage Facility Features
Boat Storage

Car Storage

Climate Control Storage

Indoor & Outdoor Storage Units

Property Manager Lives On-site

RV Storage

Small, Medium & Large Storage Units
Office Hours
Mon-Fri 9:30 AM - 5:00 PM
Sat-Sun 9:30 AM - 5:00 PM
Gate Access Hours
Mon-Sun 6:00 AM - 9:00 PM
Storage Facility Features
Boat Storage

Car Storage

Climate Control Storage

Indoor & Outdoor Storage Units

Property Manager Lives On-site

RV Storage

Small, Medium & Large Storage Units
Close Location Details
View Location Details
Climate Controlled

Upstairs/elevator

Climate Controlled

Upstairs/elevator

---

5'x10'

Climate Controlled

Inside unit

1st Floor

---

5'x15'

Climate Controlled

Upstairs/elevator

---

10'x10'

Climate Controlled

Upstairs/elevator

---

10'x10'

Climate Controlled

Upstairs/elevator

Climate Controlled

Inside unit

1st Floor

Outside unit

Drive-up access

Climate Controlled

Upstairs/elevator

Climate Controlled

Upstairs/elevator
Nearby Self-Storage Locations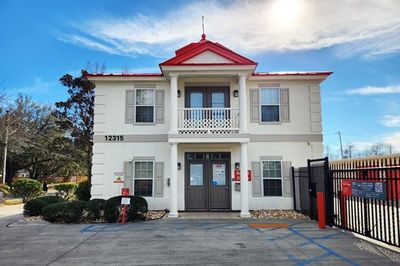 Self Storage Near
12315 Largo Dr
Savannah GA 31419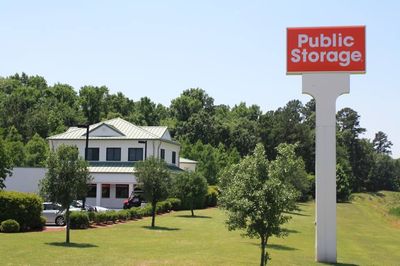 Self Storage Near
146 Pipemaker Circle
Pooler GA 31322
Self-Storage Near Savannah
Resources from the Help Center
See what fits in different storage unit sizes
At Public Storage, You'll Always Find...
Keypad Access

Friendly Staff

Month-to-Month Rent

Moving Supplies Available

Free Parking

Well-Lit Facilities
Reviews
( 277)
It was a great experience for me. They were very professional and willing to help in all aspects of the storage procedures.
This was my first time renting a storage unit. I had the lovely pleasure of dealing with Kim. She was very knowledgeable, very kind, helpful, easy to speak to and approachable. She made my experience go as smoothly as possible. I'm strictly only leaving a review because of her exceedingly expertise. Extremely satisfied with the services provided.
Kims customer service was exceptional!! Thank you for all your help love! Property was nice and clean, 5 stars all around!!
Climate control units hot and broke down elevator
Kim is so amazing thanks for your help dear
such an easy and fast transaction!! derek was very helpful!!!!
derek was very helpful , explained everything, and was a vibe… 10/10 worker!!
The rep that helped me was Derek, professional and made the process easy
Thank you for all your help.. its nice to have great customer service.
Dana was Awesome she has a magic wand to fix my app. Thanks Dana 😊
Clean and caring people working here
Over the weekend i had a bad experience with the elevators not being able to take my iteams to the third floor were my storage was. I called first thing Monday morning and Derrick was really helpful on checking on the elevator and he had the issue resolved with an apology. Thank you Sir
Thanks Brittany great service
Morgan gave me great service got me in a good unit that was very accessible
The stress of moving anything into this place is NOT WORTH IT! I regret getting a space here. Almost every time I bring anything here, a cart to assist bringing items to my unit is unavailable. Now they are locked up in the office because there are only 3 or 4 for the entire building. They have posted hours, however I've shown up in those posted hours on 4 or 5 recent occasions and no one is in the office. The effort of getting my items to my 3rd floor unit is not worth it. I hate storing my stuff here and will probably look elsewhere soon.....if i can get a cart to move anything out 🤣🤣🤬🤬
The most helpful staff! This has been a very stressful transition for me, but all of the ladies in the office are happy to help me. I am bad with names. I hope I'm able to add the names in later. Kendra(?) helped me find a unit in the perfect location for me, walked me through the process, happily reissued my access code multiple times because I kept losing it, and someone called me and reminded me to make my payment the day before late fees were added. I love bragging about good customer service because we all know, unfortunately, it is a rarity. Shout out and Thank You to all of the team at Public Storage on Chatham Parkway!
Dana was awesome. She got me all set up with my unit & the app. Very helpful! Thanks Dana
Great experience with Morgue J. I was looking for another space big enough and easy to park into. He quickly confirmed that he had the perfect spot that he think would be great for me. We checked the spot out. And just like he insisted, it was perfect. Mr. Morgue was very professional and knowledgeable of the property policy's. The process was easy and smooth.
My experience was great at Chatham Parkway, Dana was very pleasant and helpful. Her attitude is great and warming. Will recommend to others.
Dannna was awesome, great customer service.
Dana is a very good person and i love her personality and her feedback with everything a very nice. Employee your have Mmmmr.
Great Service and facilities. Great customer service from Dana at front desk! Would definitely recommend.
Dana…. Great service and spirit! Thanks Dana! 🤓
Dana helped me with my unit. Very nice and friendly service. And very cheap. I will definitely be referring some friends.
Dana helped me with getting a storage on time and was very nice.
I had to wait over an hour due to someone got sick but Dana saved the day so cheerful great customer services all smiles she rocks.. thank you Dana Dane
Mrs.Dana was so helpful in my purchase and had answers to all my questions
Dana was extremely helpful and provided excellent customer service for multiple unit rentals. I would highly recommend Dana and Public Storage! -Servpro of Savannah
Dana was very helpful, polite, and happy. She did not hesitate to help me find the right storage to meet my needs. She really gave good service and made my day 😊
Absolutely fine moving in. However, do NOT expect your items to be climate controlled! The thermostat is in the 80's range today! I moved a baby grand piano 🎹 in this facility. Time to move again! DON'T waste your time or money!!!
The staff is friendly and very helpful and it's clean.
Travis was very helpful with me making my decision on a storage unit,he was my blessing for today..Thank You again Travis
Dana was a great service representative, she was very knowledgeable and was able to give great service
Travis and Monica were great they help me so much.
Travis was a great help. Got me what I needed and help make sure it was safe.
Travis was super helpful and kind!
Great place and Travis was great
This was my first time renting a storage space and it was a great and fast process thanks to Dana definitely recommend renting with public storage
Dana was a very good help this was my first storage rental and she made the process much easier.
Travis is always helpful, friendly and very professional. The facility is safe and well-kept. I would highly recommend Public Storage to anyone.
Travis Long was extremely helpful and kind. He was clearly very knowledgeable about his job and made a point to make sure I received the assistance I needed. I had a lot of questions and he was very patient and thorough with me which I greatly appreciated! Great experience with Travis!
Staff is great and always nice. Would highly public storage.
Nice and professional person "Dana
Clean and well-maintained.
Very good service and good customer service
The storage I have is in Waldorf, MD and it used to be own by EZ Storage but now is Public Storage, I move to Savannah Ga and I was paying alot of money the size unit I have, and Mr. Travis in Savannah not only helped me with my paperwork for the the storage but also helped me save money. THANK YOU sooooo much Travis and team for your services it was a great help
I use the storage unit for 7 months. Office staff was helpful. My stuff was well preserve and I did not get bugs. I am happy I choose this facility.
The access time isn't convenient. Other than that, the service is good but the rate is outrageous!
Rented online and before facility opened and unit was ready toovr into 20 minutes later so far so good and has the best prices around after looking at multi facilities
Wish the units were marked on the outside if the building si you knew what doors to use, but ither then that it was super easy to rent and get in.
Friendly staff and nice facilities.
Dana & Travis were Awesome!! Great teamwork! Love this place. Great service 100% Highly recommend!!
Jennifer was extremely helpful getting our storage units.
The staff is very courteous.
Facilities are clean, and I feel that I, and my belongings, are safe. Dana was very courteous and helpful in picking out the right size unit for us.
After two years using Public Storage I must say it is only passable. The monthly rental has doubled in the two years, the hall lighting in front of both our units has been out the entire time and we have to bring flashlights whenever we visit. We are trying to consolidate into one unit to save on the high rental fee. Also the mobile app to open the gates doesn't work and you can't reach the keypad without getting out of your car. Update: Within a week of posting the above comment the management got back to me and made some positive changes. I haven't been back yet to see them first hand, but they are responsive to public reviews which is very nice to see. I raised my recommendation by a star pending seeing for myself.
Dana Loffin is really friendly and helpful person. This is a good experience.
Great customer service. Extremely helpful and friendly.
I had a wonderful experience today! I was contacted by Dana who let me know she was ready to give me a tour and show me my reserved space. Dana answered all my questions throughly and pleasantly! I loved the service and the grounds of the property. I think this is going to be a wonderful experience! Thank you Dana!
This storage has 3 levels which can be challenging moving your things. First levels cost more,but maybe worth it for the convince.
The people at the front desk and management have been incredibly helpful, friendly, and professional. The facility is safe and well-kept. I've been extremely happy to store my goods here for over two years and feel confident recommending this facility to others. The only thing that has been difficult has been electrical issues on the 3rd floor that have caused heat and lighting outages on a fairly regular basis for the last couple months. This has been difficult to deal with, but I know they are working with electricians to try to resolve this issue. Overall, I'm happy with my experience.
I came in the Office about a week ago to notify you guys that I will be moving my things out by the the end of this month. My question is do I need to turn the key and lock back in?
Had some trouble getting the reservation set up; their dispatch service wasn't great. Customer service on-site was great, though. Rachel got me set up, explained everything clearly, and was very personable.
Great location. We were able to drop off our stuff quickly. Rachel was a great help offering us the push cart which saved us a lot of time. I recommend this facility to anybody needing a storage space.
Jay was a wonderful help and had such a great attitude! Make sure you ask for her if she is around! Definitely will continue to use this place!
Jay was very informative and patiently answered all my questions. She was very professional and definitely an asset to the company.
DO NOT! I REPEAT, DO NOT BUY AUCTION UNITS FROM THIS LOCATION!! THEY WILL CLOSE YOU OUT OF YOUR UNIT VIA THE GATE CODE PRIOR TO YOUR CLEAR OUT TIME. NOT ONLY THAT, THE PARENT COMPANY WILL GET YOU BANNED FOR THEIR MISTAKE. ID HIGHLY RECOMMENED DOING BUISNESS WITH A NIGERIAN SCAMMER BEFORE DOING ANY BUISNESS WITH THIS LOCATION.
Jay & Britney were great and customer service was superb definitely looking forward to seeing you them again soon.
Absolutely Amazing customer service from Jay & Britney! Thank you
Friendly employees, easy storage access
So I'm over here at Public storage in Savannah Georgia yeah if you want to come over here there's a young lady named Jay Jay get your butt up in here and let her handle our business with you because she was excellent with me and I'm the newbie to the neighborhood come on then let her help you out Storage is reasonable my space is awesome
Service with awesome, Brittany is amazing!
I had the best experience today with Mrs. Brittany over here at Chatham pkwy! Her energy is fantastic! She definitely helped my every need, and was so knowledgeable about Public Storage. I love working with people who love their job, because it makes me love doing business here.
Just rented my space Britney is great
Wife opened up a storage unit with Public Storage shortly before she passed away a few years ago. Tried to get it switched over to my name right after she passed but after giving her death certificate to them multiple times in a few ways (email, in-person, etc) the unit was never put in my name. I gave up after dealing with customer service and was just content with paying the bill even though I had to do it over the phone and was charged $10 extra per bill. Sadly, the price kept going up over this past year. I called customer service to inquire what was going on and was told by customer service since I wasn't my wife I could get any info on the unit I have been paying the bill on. Even though my name was supposedly on the account at this point even though my wife's name could not be removed. I removed all my stuff from the unit shortly after my last conversation with customer service. I would not like to be contacted anymore by Public Storage. After removing my stuff from the unit I was called by Public Storage to ask if I dumped my old stuff in their dumpster. The stuff by the dumpster was present before we started moving my stuff out of the unit. I didn't even throw away a piece of paper while I was there. Very dissatisfied.
I have been a customer for yeats havent visit my space and was happy to see britney she is the sweetest
Britney is really great help me download app to access gate
I been renting at this location for years Brittany has been great she is always sweet one of many reasons i am still here ! Great customer service
Britney was so awesome I made a reservation wanted something on the first floor she kept in contact until something came up walked me through the whole process. Property is very clean I am happy I came here! Thank you Britney
Just rented my space britney told me how to protect items she was great
Pay bill at this location britney is great
Amazing costumer service, specially Rachel she is super helpful and always have a great attitude. I highly recommend this storage place.
The experience was great rachel was very helpful and well mannered I really appreciate her service.
Rachel at the front desk was very polite and helpful. Great experience
Rachel was super helpful with helping me find the right size storage, I had a great experience and couldn't recommend her more.
Britney always have a warm energy and great customer service
Britney rented me a parking space she walk me through and help me download app to access account she was helpful
My Daughter rents a unit at this location went in to pay her monthly bill and Brittany was very pleasant with a great personality.
Rachel was very knowledgeable helping me rent a parking space. She was very nice and personable. Pricing is very reasonable. Highly recommend!
Always friendly and helpful
Could use a little clean up. The gate was stuck open. Little bit if a security thing.
Public Storage is horrible. I rented a space to store my boat over two weekends while in Savannah. The day I moved in, someone was parked in the space I had reserved. I had to redo the rental agreement to change the parking spot instead of them just making the person move from my spot. Then it was total confusion about what space I was suppose to be in because they wanted to move me back to the original spot i had reserved. There were cypress trees along the fence where I was parked with limbs hanging all over the boat where I couldn't even get it in the space. I was told that there would be a work order placed to remove the limbs. That was never done. I ended up with yellow stains all over my boat from the tree dropping its fruit. I had the space rented for the month of September. When I moved in, I asked if i would be automatically billed for October or would I get a email if I wanted to extend. I was told that I would get an email to pay for October if I wanted to extend the agreement. I moved out the second week of September because I no longer needed the space and was tired of my boat getting filthy... Fast forward to October and I receive an invoice for $125 for October. First I call Public Storage corporate to try to resolve the issue and I get forwarded to Brittany at Public Storage Savannah. She tells me that she tried to call me a few days earlier (I work in healthcare and I do not always have the ability to answer or call back during business hours which is why I asked the question when I moved in if I would get an email). She tells me that she will call and try to get it taken care of for me and that she would call me back. Well, I get no call back and the next communication I get is a collections letter. Its not even about the money. It is about doing what is right and doing what you say you will do. Any time you question anything, they will say "refer to the rental agreement" and never actually answer you. What ever happened to living up to your word in this world. This place is a joke and the service is horrible. If had not specifically asked them in person when I moved in, I would understand. DO NOT DO BUSINESS WITH THESE CROOKS!
Great place yo store your extra stuff
Good storage place good staff
Britney was great with a lot of patience
Britney was great very bhdy when I cane but she handle the crowd well
I don't know her name. I really wish I would have asked but she was there July 20th at night. We were picking up a few last minute things right before closing and when we went to leave our car wouldn't start. We were stuck. She came down got her car and tried to jump start our vehicle. Sat with us and waited until the roadside assistance came. She went way above and beyond. Amazing employee amazing person! Thank you from the bottom of my heart and I hope you see this because you really took a stressful time and helped by your kindness! Just goes to show the amazing customer service you will receive at this location! Thank you!!!
I'm currently in the process of moving and was looking for an in-between space while figuring things out. One of my requirements was a location on Savannah's west side, but what really sold me was the fantastic customer service from Brittany. From the phone call to addressing my concerns in person, Brittany was incredibly helpful. Her instructions were clear and she was friendly overall. With the current restrictions in place she couldn't lead me to the storage unit directly, but she made the steps obvious to me. The prices are also fair and accessibility is consistent. I will definitely recommend this facility to others!
Britney was the ultimate professional and so helpful!
First of all, I give this place one star for having a bunch of fake reviews. All of the people who reviewed this place only have one or two reviews. That is odd. This is a real review. I actually called Public Storage to make a reservation. The lady on the phone Reserve me a unit that will cost about $80 a month. There was a half off special going on ,so that means that I would be paying around $40 a month. I made the reservation close to closing time so I rushed down there. That's when I met Chynna (not Britney). The first thing she did was look puzzled because she didn't know how I could possibly get a reservation so close to closing time. After making some calls to her boss, we went and looked at the unit. Everything was cool. Then she told me the unit required a special lock that I couldn't get anywhere else. It was $20. Then she said that if I got the unit I would also have to pay $20 additional dollars for their insurance and it wasn't optional. That's when I stopped the transaction. When Iasked how much everything will cost after taxes. The estimated price ended up being around $100 after the ONE TIME Administrative fee of $25. That is far from the $39.99 they quoted me on the phone. That would be $100 a month for a space about the size of a walk-in closet(5x10). That would be $100 after a 50% discount only unit that supposedly costed $40. I smell a scam. My advice is to go get a place that allows you to provide your own lock and a place that is more honest about the cost of their products.
Britney is very professional and has a wonderful and cheery disposition. She was very patient with my indecisiveness over storage size. She took her time and got me what I wanted. Thanks Britney!😁
Britney has great customer service
This place was awesome, the staff was warm, very friendly. The price is very fair in comparison to all the competition in the area. The property was clean and trash free, i truly enjoyed the fact that they personally made security checks in spite of them having 24 hrs cctv. I had a wonderful experience... Mrs. Brittany was very helpful to ensure that i had made the right choice for the space I would need for storage... great job for the weekend staff at Public Storage, I'm sure everyone who came out was totally satisfied with service and staff.
Britney was awesome!! Very friendly and helpful!! I would recommend Public Storage to everyone!!
Brittany was super awesome and very friendly. Thanks for helping me set up my unit quickly.
Britney was great fast and wonderful customer service
Both Brittany's where absolutely top notch customer service representatives of public storage would definitely recommend you guys to anyone I know needing storage place
My experience at this location was a good one. Britney went above and beyond to make sure I was satisfied. Customer service was excellent! Thank you Britney. There's only one improvement needed " flat beds" to place your belongings on to carry them to your unit. This is a must.
The lady residing on the property is very rude spiteful and overbearing. I would advise anyone who is looking for a storage space to look elsewhere. This will be the last time anyone I know uses this location.
Everyone oh how I wish I could give them 10 stars + but since 5 is all that I can give them that will have to do. They were a breath of fresh air the both of them when I walked in they had the best attitude that I have ever encountered. They were funny they were happy that they could help oh my goodness. It was such an amazing experience and I was in and out in less than 30 minutes. It felt like visiting family. This after I had just left a storage facility down the street who shall remain nameless. This place was horrible because they never even made eye contact with me although talking to me in a condescending way at any rate I thank God for this facility and whoever did the hiring of these two young ladies just know that they are an asset to your company. And Brittany D. thanks for all of the great encouraging words and also just the fact that you're wonderful person.
Britney was awesome... she was very professional
Brittany and Brittany were such a pleasure
Britney is the best! Always having the best employees and the building is always clean.
I'm having a conversation on the phone with my mom. I guess her volume must be up enough for the lady to hear. The lady was listening to my private conversation with her & commenting. No speaker phone, not talking to her, yet she was all up in the convo, in that order. I have to say it this way because it wasn't her business if I didn't want my mom to buy a $20 lock again because of misinformation on their behalf. She did this when we originally came in to get the storage unit. Moral of the story, mind your business.
Britney was great excellent customer service
Britney was very helpful thank you
They are so unprofessional the ac doesn't even work at all! Please spend your hard owned money elsewhere
Audree had great customer service and great sales skills. I was her first rental and i couldn't even tell. Great job Audree!!
EVERYTIME I go in this place I leave with a smile. The employees and customer service here is great. The prices and facility cant be beat. Thank you Public Storage for making my transition smooth, friendly and secure. I would recommend this facility on Chatham Parkway no matter hiw far it is away from your destination.
Shirlena was extremely professional and helpful!
I been with ps for years britney is always great
Staff was very kind and knowledgeable. I had the pleasure of working with Desa and Britney. It was Desa first time working and she did a great job didn't take very long to get me set up with a unit. Only have 2 complaints and it's nothing to do with staff. Someone spilled or left something outside near a door and it smelled horrible for few days. And other is had to wait while for carts because people where locking them in their units so when they got back they could use them.
Lack of communication is troubling
Bri was amazing! Young lady was working alone and had a line of people, and she wad professional with the people waitinh while paying attention to the people she had.
Brie and Britney are super on top of the game and they are super amazing!!
The ladies that I've met here Brittney and Bri are very sweet and always ready to answer any questions I have
Britney was awesome! The ladies in the office were fast and easy.. I will definitely be coming back !
Britney and deja has great customer service!!
Britney's been helping me out since the first time I came here and made the process of moving my things into storage really easy. She's also lovely to talk to, excellent service! Would recommend to anyone I know, she does her job super well.
Big thanks to Bri for all of her helpful information & advice! Excellent service. 👌
Clean space and easy to sign up and access the unit. Joy was very kind and helpful!
Great customer service Britney
Joy was very helpfulness friendly in my search for a storage unit . She explained everything thoroughly and made sure I understood everything with my storage unit && payments.
Check wit Bri she nice n friendly
Bri And Brittany Are Awesome. Very Friendly And Very Helpful.
Great staff amazing storage place
Joy and Maria were very nice and courteous
Bri thanks for your wonderful service.
Britney has very great customer service
Great customer service with Brian and Brittany very positive attitudes and extremely helpful
Britney Gave Me Such Good Service. Friendly and Fast. I would recommend asking for Her you come in.
Been renting Parkin space since July and Britney has been great
Britney did my rental and I couldn't remember where it was located joy help me find my unit both ladies displayed excellent customer service thank you
John over the phone gave an awesome surprise and the best news id heard all mornin! A labor day deal that will continue for the stay less than ALL of the other places in the competitive area even though its after labor day! Continued with Bri at the location and she took care of everything I needed for the day as efficiently as possible.
I'm looking for a place to store my Big Truck. Do you offer storage space for a big truck?
Britney and Bri stay behind to help rent me space at last min and was very kind thank you ladies
Britney was a very pleasant young lady great prices
Bri and Brittney gave us a wonderful experience and excellent customer service.
Office was very clean britney was very nice she explain the process
Awesome people, and amazing rates
Ladies we're very helpful during this transition. thanks for your time today and for making this transition to less stressful.
This was the worst storage unit to rent ever POOR CUSTOMER SERVICE.I WENT TO MY UNIT AND MY THINGS WERE COMPLETELY RUINED.THEY HAD A LEAK AND DIDN'T CONTACT ANYONE...NOT ONLY WERE THEY NASTY SO WAS THE GENERAL MANAGER...THE LADIES ARE GHETTO AS HELL AND TOLD ME THEY DIDN'T HAVE TO NOTIFY ANYONE MY THINGS ARE RUINED AND THE ORANGE DOOR STORAGE INSURANCE ISNT CONTACTING ME BACK ABOUT MY CLAIM.....RUN WHILE YOU CAN
Can I still access my storage unit after 9pm
Tina was my customer service representative and she did wonderful for her first time... Very thorough and explained everything in detail.. Appreciate the great experience and customer service here!!
The location in Pooler was full and that was waiting for a vacancy. In the meantime the corporate office contacted me to find out if I needed any assistance. I told them to my situation and they recommended a another location that was in Savannah to me. It was actually only a mile further from my home in the opposite direction. The local office called me immediately after I spoke with the corporate office. They were very helpful knowledgeable and friendly. I set up an appointment to come in the next day. When I arrived at the Chatham Parkway location LaTasha was very courteous and explained things very well. The facility was nice and a security measures were great.
Britney was bery professional and polite the whole process
Kendra was wonderful! She made it easy to check in and explained all the paperwork and payments in a nice manner. I have used this place before a year ago and had a great experience, easy check in and check out process. If you can, try this place out!
my friend valior Armstrong rented from this storage staff was courtesy and understanding Britney and Kendra always had a smile for us and never laughed at us when we couldn't remember code place clean no worries about property
Britney was great helping me see the unit and making sure I had the right size. Moving boxes and supplies are overpriced but otherwise a great location with friendly staff. Go online to get a better rate
Rented the last parking space property was clean and Britney was very polite
Britney was very helpful property was very clean
Brittany was very professional and season on her job
Wonderful customer service from Brittany and lashanda . they made the moving process very easy .
Britney has great customer service!!!
Every time I come to property to check on my belongings Britney is always nice and polite
Britney and kishana are very friendly been renting here over 6months thank you ladies
Came in to rent space didn't know they had a location in Pooler but overall Brittney was very nice and professional
Joyce was very personable. Please have more specials soon :)
Joy went above and beyond! She was so kind to my wife Pamela! Super great service and prices!❤
Britney was very friendly and very helpful. I really enjoyed the experience.
Britney has great customer and was very helping with my storage needs!!!!!
Kishana and Joyce were very helpful with my storage needs
Britney and kishana was very pleasant with the whole rental process
I had to find a storage unit, but was terrified of how much it was going to be. I went to a place and was told to stop by Public Storage for the size space I needed. Britney and Kishana are amazing! Britney was able to find my unit, get me set up, and have my paperwork completed in about half an hour.
Britney and Katrina were very nice and tool the time to show me around the property
Britney and kishana was very nice and professional ladies
Kishana and Britney are very nice and customer service is excellent
Melissa and Crystal were great.. very reasonable price to a convenient storage facility. They also have all the supplies you need in their store
I have been renting a 10 x 15 unit at this storage facility since February 2015. Back then it was owned by a private company and was called Chatham Parkway Storage. I really loved the place. It was always clean and there was piped-in music in the storage building which was such a nice addition and added a sense of security. The facility was sold in 2016 to the chain Public Storage. After the transition, the first two things I noticed when I visited my unit was the floors were not nearly as clean and there was no longer piped-in music (I really missed it!). I really became concerned the other day, though, when I went to my unit and noticed the temperature was uncomfortably warm. Out of the 2+ years that I've rented my unit, I've never felt the temperature to be uncomfortable. To make matters worse, as I was driving out of the security gate, a car parked to the side of the parking lot zoomed out of its space to try to get through the gate before it closed. I stopped my car in time to block him and by the time I was through interrogating him about where his key was (he didn't have a key, he was supposed to meet someone there who had a key - I told him he'd have to wait for that "person"), the gate had closed and I went on my way. I looked up the website to get the phone number for the office, and I noticed that I'm paying 50% more rent for my unit than what is advertised on their site ($146 vs. $94). I called and inquired about the climate temperature and was told it is always 80 degrees. (Not sure what is was before, but it was never that warm.) I asked about the rental price and was told if I wanted the lower rental price I would have to move to another unit due to company policy. I said if I have to go to that much trouble I would just find a new facility. I guess, all in all, I do not feel as secure with the facility as I did when I first moved in (and they obviously don't care if I'm kept as a customer).
Crystal was the ablosute best. She explained everything to me and answered all of my questions. She's the best!!
Everything was fine with booking the unit online, but when I got to the location, there were surprise charges you are required to pay. You can no longer use your own lock you have to purchase a new one from them that can never be use anywhere else again, (one time use $20 lock). You must also purchase their insurance to cover your things regarless of what insurance you may already be paying for on another policy. Sorry I'm not positive but I think the cheapest maybe around $15 per month. So I was very unhappy.
Patrice was awesome. Very helpful and friendly
Crystal helped us and was amazing! Definitely make sure to ask for her!
The Property Manager Jordan was very professional and demonstrated excellent customer service. He was very detailed and explained all the paperwork and policies and gave us a walk through of the facility and made sure that we had the appropriate size unit to meet our storage needs. The building was very clean and the prices were probably the lowest I could find based on the size of the unit w/climate control. I highly recommend reserving units through their online site because they are lower than paper price in-store. Overall, it was a great experience and I will recommend this storage facility to friends and family.
Crystal and Jordan where great and very helpful.
Crystal and Doneisha were just great and very helpful during my move.
Crystal and Doneisha were awesome. They are very understanding , helpful, and manageable to help you with your finances for the storage unit. It made it so very easy to move in and to transfer a unit if you had put yourself in the wrong unit. I love the kindness and the information that they have provided us in my situation. I recommend these people for your storage usage and needs.
Crystal was great today with helping find a storage.
Crystal and Doneisha were great with helping me find storage today. They were very friendly and helpful.
Crystal and Doneisha were just great. My son just moved to the area and they were every helpful. I would recommend this place for your storage needs.
The manager as well as both of the ladies working behind the desk have been very welcoming, professional and knowledgeable. The storage units are well maintained and spotless.
I enjoyed working with Terrance at the statesboro location. Great customer service, very helpful with a wonderful patient attuide. Thanks Terrance glad I chose yall.
Came in today and it was very hectic with a lot of college students moving out Britney stayed calm and professional she remain control of the situation I was very amazed
This place is the greatest and Keilani and my property manager Crystal were very loving and sweet.
Excellent service from Kailani T. and Crystal. Very clean place, easy access and friendly staff!-Gilda Marti
We have such a good experience renting a unit here!" New & very clean up to date storage facility.
Very friendly staff and overall excellent facility! There seems to be an abundance of security at this location, yet you still have 24 hour access if its needed. This seems to be one of the cleanest storage units I've rented too with comparable prices. Very happy with Chatham Pkwy Self Storage!