Public Storage Self-Storage Units at 12315 Largo Dr, Savannah, GA
Address
12315 Largo Dr Savannah, GA 31419
Office Hours
Mon-Fri 9:30 AM - 5:00 PM
Sat-Sun 9:30 AM - 5:00 PM
Gate Access Hours
Mon-Sun 6:00 AM - 9:00 PM
Storage Facility Features
Climate Control Storage

Indoor & Outdoor Storage Units

Property Manager Lives On-site

Small, Medium & Large Storage Units
Office Hours
Mon-Fri 9:30 AM - 5:00 PM
Sat-Sun 9:30 AM - 5:00 PM
Gate Access Hours
Mon-Sun 6:00 AM - 9:00 PM
Storage Facility Features
Climate Control Storage

Indoor & Outdoor Storage Units

Property Manager Lives On-site

Small, Medium & Large Storage Units
Close Location Details
View Location Details
---

5'x10'

Climate Controlled

Inside unit

1st Floor

---

5'x10'

Outside unit

Drive-up access

---

10'x10'

Outside unit

Drive-up access

---

10'x20'

Outside unit

Drive-up access

---

7.5'x20'

Outside unit

Drive-up access

Climate Controlled

Inside unit

1st Floor

---

10'x30'

Outside unit

Drive-up access

---

10'x20'

Climate Controlled

Inside unit

1st Floor
Nearby Self-Storage Locations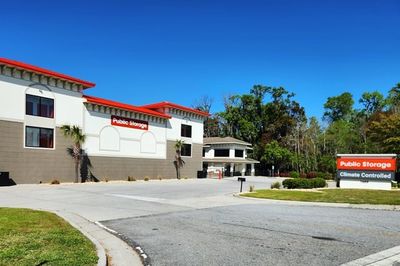 Self Storage Near
1669 Chatham Pkwy
Savannah GA 31405
Self-Storage Near Savannah
Resources from the Help Center
See what fits in different storage unit sizes
Windsor Forest Storage Units Near Highway 204
Savannah self storage units are readily available at this Public Storage. Easily accessible, these storage units can be found just off of GA-204 between Wooley Road and Abercorn Street. There are plenty of different size units here, including spacious 10x10 storage units that can hold everything you need to get moved in to a new apartment.
We also have both indoor and outdoor units for rent, including plenty of climate controlled storage. To help answer your questions and make your moving process easier, this storage facility has a manager living on site.
Located to the east of Atlanta, Savannah is Georgia's oldest established city, with origins dating back to 1733. With a population of almost 400,000 in the greater metropolitan area, it's still thriving today.
In this historic city, there's plenty to do. Numerous dining options, including the iconic Publix sub, can be found just minutes from these storage units. Windsor Forest High School and Elementary School are also nearby, perfect for families in need of an easy commute, while Georgia Southern University's Armstrong Campus is close by for those pursuing higher education. For outdoor recreation, Joseph Tribble Park is just a mile away, as is La Vida Golf Club.
At Public Storage, You'll Always Find...
Keypad Access

Friendly Staff

Month-to-Month Rent

Moving Supplies Available

Free Parking

Well-Lit Facilities
Reviews
( 257)
Big mistake renting from Public Storage, 12315 Largo Dr 12315 Largo Dr., Savannah GA. No we didn't pay for their insurance but who would think that our items would get wet TWICE from their faulty AC units leaking water into the corridor? Lots of rat droppings as well. Had to throw away a perfectly good king mattress and box springs.
very bad service, units are not really climate controlled as advertised. Most of my item shoe have peeled and molded. No compensation whatsoever and they keep charging for ridiculous late fee. They keep saying a work order has been put in but it's been about 4 months or more now.
Jessica was very helpful, answered all my questions and seemed very pleasant.
Convenient with a friendly and helpful staff. The only downside is the driveway.
Lashanda was very professional and helpful. I have a unit at another location and she was able to help.
Wow this is the place to rent for storage! Dana went above and beyond to ensure my needs we're taking care of!
I recently had to unexpectedly move & needed storage ASAP, Dana was nothing short of amazing from the first phone call to the when I came in. Very friendly, helpful & patient. Thank you sooo much again Dana for making this process so easy & actually enjoyable!
After having to deal with a very stressful time in my life I was forced to put all my things in storage. I'm so happy I decided on this place because Dana was so kind to me when I needed it most, she was professional at the same time felt like a friend 5 star customer service.
Management is always kind and helpful. I have stored and bought units at this location several times. Always nice to see familiar friendly faces.
Firstly, Mrs. Dana represented The Public Storage Brand with Professionalism and Pride. Today, Customer Service has been obliterated from the Menu of Most Companies, it was great to see Customer Service still being practiced at this Establishment! However, Ms. Dana ensured that the Customer still has value. She went above the call of duty to assist with our transition from one storage unit to another on the other side of the Facility. Very clean, and well kept Facility. The Bathroom was very clean, cool, and tidy. For all Your Storage needs visit Public Storage on Largo Drive. Ms. Dana will greet You at the Door!
Well where can I start? I have been in my unit over 5 years . I have seen the reps/managers come and go. I get used to them the next time I go back in their gone. However, one day I went in the largo drive location and low and behold there was this breathe of fresh sunshine . Dana is her name. She was not only professional and had answers to everything I needed to know, she is now I consider a friend: she and I jus clicked , she could tell I had something on my mind and I was very upset, see my son was jus found unexpectedly dead he is my only son jus turned 26 had the entire world at his fingers. Well, we started talking I felt nothing but sorrow and compassion from her, we both cried again, and some more, she's jus a Great person all around. Not only will she provide outstanding customer service, you will have a friend for life. My experience with public storage has been pretty good except a few that should never be in customer service from the get go, the customer service dept is always so nice and they try real hard to be accommodating. Go see Dana @ she will fix you right up and if you need a friend she will be that too. Thanks Dana love ya
I went in to get an quote on a unit. Dana was so cheerful and happy while greeting me. She went above and beyond on helping me secure a unit in the state I'm moving to. Very helpful and great personality!
First off, dimensions of the units are estimated. 5x10 unit is approximately 4x8, my 10ft kayaks had to be stored diagonally. Secondly, rent went from $65 a month, nearly doubled to $110 a month due to covid. Ridiculous business practice during such pressing times. Third, the entrance to this facility is a significant incline. Ball hitch trailer setup WILL drag when pulling a trailer into/out of the area. Lastly, I purchased renters insurance on my own behalf, and notified PS before signing the agreement that I am waiving their insurance fees. After several conversations with an employee , I was told there is no such option to waive PS insurance. Potential renters, beware!
This place is a rip off. Every few months they go up on the price. My unit started at $127 now its $204. I'm not sure if all storage places are like this but this place is ridiculous!!! And it has roaches.
Thank you very much for your help and cheerful disposition, Dana at The Largo location. Just opened my account and moved in a month ago and expressed interest in a larger unit. One became available and Dana helped me smoothly change my account.
Please stay in Savannah I love and eat it all
Nice staff and clean place. Tight to get in and out of the entrance but other than that it is a nice place. Well kept and clean is always key and this place does a good job. I would recommend this place to people in and around the area. We have used this place on and off for many years with continued good service.
Dana helped me out seamlessly and was super nice!
helped me and my friends store some things while we go home for winter break
helped me with storing college stuff
Awesome service and very clean place
Rachel was very helpful with getting my info updated and a fee waived! Thank you!
how many keys come with the lock & can you get 4? can you get 4 keys with the lock?
Rachelwas a very big help. Sent me right through the process
Great presentation and effortless and commendable service from Rachel
very helpful people today! very clean unit.
My experience was wonderful. Jay provided me with good customer service. I definitely recommend this place!!!
alyssa was awesome! best customer service! i'll definitely be coming back.
Alyssa was AWESOME!!! If I could give 10 stars I would. I had a issue with making my reservation. Alyssa handled it quick and efficiently. She answered all my questions made sure I understood everything before I left. Just a all around great experience. Ill def me referring other people here.
Rachel was amazing today. She was very professional and followed safety precautions. The property is spotless and I couldn't recommend her or this location more.
Alyssa, was the lady that was working, when I came into the office. I had many questions and she answered every one. She was very nice and pilot and just a blessing, in itself. My visit was wonderful and I will definitely refer my friends!
Ms. Rachael was very helpful. She knows her stuff.
Very convenient and the young lady was helpful and friendly.
Very secure with a great and friendly staff. 9/10
Joy was amazing! So thorough and professional. She went above and beyond to make sure my first time experience with storage units was a breeze! Give her a raise!!!
Expensive. Very expensive. I've seen the same size unit at other places around town for a whole lot less than what I pay. I have one of the smallest units this place has and it's $137 per month, my sister has a unit at another place and her unit is huge and she pays $30 something a month.
Alyssa was super helpful and professional; because of her, they definitely get my business again!
Great service the lady there was very helpful and kind
What do you charge outside parking for a 31" RV?
Joy was dope as hell! Recommend. Great service and great explanations.
Joy was very helpful and informative. Received a discount on a unit and all went well 👍
Good service and convenient
Joy is very nice and the place is always very clean!
I went to Largo Drive and Joy helped me but I rented at Chatham. Joy and Britney was very helpful in my transition
She did a wonderful job, explained everything well and we had great conversation. She is a terrific worker and I have enjoyed the experience
Joy was great and funny as hell and made my move in easy even though I came in at 5:55pm! Thanks joy.
Have size I need and closer to home.
What is the fee on a small storage space?
Very unprofessional! No customer service at all‼️‼️ None of them‼️‼️‼️ Very sorry I rented with them.....don't even feel like reliving my storie! 🤦🏾‍♀️🤷🏾‍♀️
Exceptional prices and amazing service!!!. From the beginning Ms. Joyce has shown that she is not only knowledgeable about her work; she's a people person and displays amazing customer service! She made me and my family feel at ease with our transition. Thank you public storage on Largo (and Joyce). If I ever need to use a storage place it'll always be here!
Exceptional customer service! Clean facility and very professional!
Joy is LIT!!! Awesome experience and environment for storage!!!
Joy was a pleasure to work with and very professional. Excellent service!
Joy was a great help with my move in process. She made is simple and sweet!
They will not waive a late fee because of a hurricane. I was told to pay online or call, but it is a $10 service fee! Most all of us, lost a week of work due to the weather and public storage was closed! This is not fair, and they will raise your unit rent within 6 months, saying "It is an up and coming area in high demand." No it is not!
Joy was at lunch and stopped what she was doing to assist me in moving! I appreciate her services!
The customer service is very unprofessional and I think they just adding prices. I was late my first month the following month u paid it off got another key and everything here it is the 1st of the month instead of paying for another month I wanted to move my things the lady said I cant I have to pay for a month that I'm not going to have the storage. I think it's a RIP off and it makes no sense at all. How can you not let somebody move out. I will never ever use this service again. O will let everybody I know that uses this storage that it's not professional in no kind of way. They are a RIP off.
10/10 service, Joy made the move-in process a lot easier than I thought it would be. Super friendly and knowledgeable, thank you so much!!!
Joy is so sweet and the place is always kept up! Will always recommend to anyone needing storage
Im telling you all Joy is awesome a great asset to this company she took her time to assist my mother and I through our New Journey. She has been a blessing thanks joy much love thanks public storage of savannah ga
Friendly service. Clean units. Joy goes above and beyond to assist with all needs and concerns.
I received excellent service. Joy took her time and helped me with all I needed.
thaaaaaanks Joy you were great help! I would definitely refer your services to friends or family!
Shirlena was extremely helpful and made it very easy to find what I needed!
I had received excellent service from Joyce at the front desk. She was very helpful and also very polite I would highly recommend this location if anyone is looking for a very clean and well kept storage and awesome customer service. I was very pleased the prices are also feasible. And I never had a issue with my items being tampered with or damaged.
I came to get a storage and I was serviced by Joyce and she was very nice, professional, and knowledgeable about the space. I will definitely reccomend public storage to anyone and Joyce is always there greeting with a smile!
It was a pleasure doing business with you and the place was clean and safe. Thanks for the the help and I will definitely recommend your place of business to everyone
The manager was excellent very polite helpful and help the stress level go down from our moving she's very polite and welcoming she's a keeper
I had the best experience with Joy, she smiled the whole time and made sure I understood everything clearly! Would highly recommend this facility! 10/10!!!
The staff is very concerned with the safety and welfare of your belongings. I found the price very reasonable. I also thought the store rooms were kept at a nice temperature. My only knock against them was that they fo not swerp the storage areas that often. When I was initially getting my store room and my mother and were inspecting the unit. We noticed a large dead cockroach on the floor near one of units. We told that they spray and the rosches come out at night and they sweep them away in the morning. Well, I came back 2 weeks later, what do I see? The same dead cockroach in the same spot. After two weeks no one swept the building. That is pretty bad.
Joy was such a pleasure. Super helpful and went out of her way to answer our questions. Public storage is a great super safe storage unit. This will be my third summer storing my stuff with them and I can go home happy knowing all my stuff will be safe.
They were very professional and setting up was thorough but quick. They have never had any casualties so I feel very safe about leaving my things here.
Joy was extremely helpful with the whole move in process and her attitude was amazing! Everything was clear. Great storage place! Highly recommend! Thank you Joy!
We received great service at Public Storage Largo location. Latasha at Store #25903 was so friendly and helpful with assisting my mom with picking out the best fit Unit. Please ask for Ms. LaTasha with your storage needs.
Joy is very professional and very helpful. I would advise anyone who is needing storage to definitely come to the one on Largo Drive.
Needed a storage unit in a hurry—luckily Joy was able to help us! Her service was fast and friendly! Also—awesome first month dealing rent!
Just moved in to a unit this weekend. Joy is amazing! The move in process was simple and she is such a Joy to be around:) The area is secure, well lit, and camera coverage is amazing.
Good place. Love mrs. Joy
Joy is amazing! She is very knowledgeable on the information you need to get your storage unit to include the pricing details. When you come or call, ask for her. Not to mention the location is good and the units are clean 🙌 Thanks Joy!! ☺
Joy was friendly and helpful! She helped me with getting the right size and for a great price!
Great Customer Service from Joy! She got me in and out with no problem.
Very nice and a lot of room
Terrance is awesome!!!! Anytime you need storage check them out from hilton head all the way down to statesboro ga
Great place to go for all of your storage needs. Great Customer Service!!!! Keep up the good work!!!!!!
Location is decent; gate breaks often. They will raise your rates about every four months, so the price you see when you move in won't even last a year. Beware.
Joy was one of the most helpful, respectful, and kindness customer service representatives I've experienced in customer service.
Service was great very helpful and great
Joy was pleasant and made sure I got a unit even though the one I reserved was already taken. She was professional and showed me different ways of protecting my items, thanks Joy.
Joy (Sunshine) was awesome, she helped me find the best unit for my belongings and was absolutely pleasant with a sense of humor, the place was clean and she greeted me with a smile. Definitely recommend this location.
Great office staff. Facility always well maintained.
The security was never a factor of concern, the facilities are clean and the manager at the site was MORE than helpful. I DO recommend!!!
The manager joy lies alot very poor customer service. The place is infested with spiders very poor lighting in the back area. Constantly going up on the price. The gate was broken for months. Once there was people living in one of the units. Not safe at all!
Wonderful staff, easy access, and easy registration! Highly recommend!
Very good experience. The attendant Joy was an absolute pleasure to deal with. She was incredibly friendly and knowledgeable and genuinely made the whole experience first rate. Everything was clearly explained and she walked me through the entire contract. I left knowing everything I needed to know and was armed with multiple ways to contact not only the local office but corporate as well. The office and facility in general was clean and presented a well run, professional operation. I feel confident that my belongings are safe and in good hands. People make the company and Joy represents the company and its interests very well and is surely an incredible asset to have both now and in the future.
Clean facility and friendly staff. I highly recommend Public Storage.
Great service! Friendly staff. Joy was a huge help! Prices are as advertised!
Joy customer service was great. She helped me choose the correct amount of space for all of the storage. Also the place had an amazing deal going on for the storage space I chose.
Joy was awesome and super helpful! This location is super convenient to my job and the university.
Ms Joy was so pleasant on such a rainy day. It was nice to have such professionalism with southern charm! Thank you!
My first experience renting a storage unit went as smooth as possible, the facility is clean and secure and Joy was great!!! She explained everything in detail and made our transition easy and painless!!! Thanks!!! I will be referring Public Storage to friends and family!!
Joy was a great customer service person
I had a great experience here and joy was really helpful
Good customer service and she was polite
Miss. Joy was VERY kind and helpful. She made me feel welcomed and genuinely seemed to care about the company and my experience. KEEP HER!!
Very clean and very nice facility and staff. I deffinately recommend public storage.
The ladies Joy and Bre was most helpful to me today I was in an overwhelming state and was able to answer all questions and assisted me with my move in without anguish ,and me feeling like I was bothering them with the extra questions that I had I was in a mess but these ladies helped me.and My move in was stress and pain free.
Trey and crystal were wonderful and a lot of help
I love this storage facility. The customer care is so warming and welcoming and keep you updated with everything. Thanks public storage
Ever since Melissa left, just rude, rude, rude! Her replacement shouldn't be in customer service.. No people skills!! Never will consider again!!!
Joyce was so nice, easy to talk to and very helpful! I had a pleasure stopping by and booking my unit. :)
The security gate is very hard to get to open. Staff is hardly ever there to help.
The experience at this location was amazing! I was lost and wasn't sure if I wanted to rent a space. The young lady Joy made me feel really comfortable! I don't usually write reviews but this location deserves 5 stars! Will return if needed!!
Joy was very helpful. Had a good experience.
Great Service ! Get you one😊
Quick and easy. Nice and friendly service.
Joy was so nice....we enjoyed her...and she helped us out a lot
Joy is so wonderful, she has such a great personality. We are lucky to have her in the neighborhood to help with our storage needs. She has helped me rent 2 storage at a really great rate! Call Joy or come down because she is always outside taking care and managing the property! Thanks Joy for your help!
When it comes to moving just the thought of the process from beginning to end can be truly stressful and overwhelming. My start to finish with Public Storage was a breath of fresh air. I reserved my unit online & the next day I received a call from an employee by the name of Joy, calling to introduce herself! She was very pleasant & I truly did not expect a phone call at all, I just figured I'd show up & provide the reservation number from the email. When I arrived to the location, the employee was just as pleasant as she was over the phone. I observed he being extremely helpful & patient with a male customer who was there with a ton of questions. She showed me my unit, explained the policies and procedures, offered additional products, & had me out all within 20 minutes. I must say I was thoroughly pleased with my experience, now hopefully the rest of my move can be just as pleasant!
Thanks Joy, personality is outstanding and prices were great!
Had a wonderful experience there great costumer service Joy was a wonderful help and it was a pleasure having her help me. The prices was reasonable the process was quick Thank you Joy!
Great price , especially for large climate-controlled unit. Liked the second month free promotion and lowered monthly fee for internet reserving. Melissa, the staff person in charge, was great! Very patient with us, since we didn't really know what we needed. She spent a good deal of time with us. The only thing that keeps this from a 5 star rating is that their finance person (contacted by phone) does not understand about signatories on checks. My mother is in an Alzheimer's facility, and I am a signatory on her checks -- even though her name is the only one actually printed on the check. I have had absolutely no problems anywhere else, with people accepting the check with my signature. However, this finance person would not accept it and we had to make other arrangements for payment. She wasn't mean about it, or anything. Not a big deal, but she should understand about check signatories. Thank you again for your help, Melissa!
Melissa was very nice and helpful. I appreciated the recommendation she gave me for the storage space I need.
Would like to know why the price went up and there is no lighting in the back to see anything. Very unsafe and plenty spiders.
Very helpful and polite manager. Easy to gain access, clean and well monitored/cameras.
Great experience with this location went in for a quote and walk around and Melissa was very helpful, she did not hesitate to give me a walk around even though it was raining outside I would recommend to anyone!
best price online in the area. The site manager Melissa was very helpful and friendly and made the experience seamless. would recommend this facility
Melissa provided great service for us. Tad high in price though. Needless to say, Melissa is fantastic. Clean, safe facility.
Melissa is an awesome person she helped me and my girlfriend get the unit we needed without hesitation.She went above and beyond and explained all the policies of our rental agreement and answered all our questions thoroughly.A excellent place to store and clean property.Thank you Melissa for the great service.
Melissa was awesome she is a rare employee who puts all into a job.She owns it!
Melissa was a great help she helped me and my wife with all our storage needs before my deployment.She helped us pick the right package for our last minute packing.Great service and clean facility..
Melissa was very very helpful. She made my purchasing experience easy and satisfying. Very nice and awesome customer service. Thank you Melissa for your help.
I walked into Public Storage today unaware of what I actually needed. Melissa was a great help walked me through the entire procedure and gave me a great price and excellent customer service. I appreciate the friendly smile and great customer service and the property was well maintained.
The staff had great customer service! This facility is neatly organized and clean. For the price, my valuables are in a safe environment with a great staff.
Melissa was a great help to me when I came into reserve the unit I came at last minute with no hesitation did she make a fuss.She went out of her way to get me the right unit as I was unsure of the size I needed.I appreciate all her help and look forward to a wonderful experience with Public Storage!
Melissa the property manager at Public Storage in Savannah, GA. at 12315 Largo Drive has an excellent personality and is very accommodating. We were very pleased with the service there.
The Service I received during the phone call and in person was so professional! Missy did an outstanding job walking me through everything I needed to know about my unit and administrative procedures! I look forward to this relationship with Public Storage!!
I went in looking for a unit really unfamiliar with how it works.Melissa was very helpful friendly and very patient with me.She showed me the unit explained the process.Then proceeded to explain to me the importance of protection for my items.I enjoyed the pleasant attitude and all the help.A perfect place for storage.Facility is well kept.
Melissa was INCREDIBLE! I had to ship my 27" iMac across the country and couldn't find a box to ship the computer in due to its awkward size. She went above and beyond to help me use packing peanuts and bubble wrap to ship it with a box I already had. Thanks soo much!!
Brittney who is in the office is amazing...she greets you with a smile and is extremely knowledgeable about all the questions I had concerning the Climate Controlled Units.
Britney was very professional and knowledgeable of her job
Britney was very professional and understanding perfect example for PS
Britney was very great and professional
Ashley Hires was very great and helpful with the entire service.
Britney and her new trainee were super helpful and made me feel most welcome.
Security cameras are always in motion,the staff is great
I have been renting a unit at this location for a year and Britney has been the most nicest and friendly person to me Thanks brit
Brittney has great Customer service!!!!!!
Britney sold me some boxes was very knowledgeable
Moving is not always easy, but Ms. Patrice is wonderful. She will do her best to make sure your storage unit needs your needs!
Patrice has great customer service! I ask alot of questions because I am new to this. She was patient and answered all of my questions to where I understood exactly what was happening! Great place!
From when i walk into public storage britney was very polite and courteous
Britney customer service is very professional she explain the process clear and is very patience
Me and my husband came in to rent a space and I must say Brittany was very friendly and her Customer service was beyond what I was expecting!!!!!!
Patrice S did a great job. I really appreciate it.
Rented space yesterday Britney was very helpful with me getting the correct space and how to protect my things. Thank you Britney you had a great personality!!!
Trey was very helpful when I came in to purchase some moving supplies he was very knowledgeable on what I needed and how to store items properly
Trey did my rental and he was very courteous and answer all my questions
Crystal was very helpful today. I broke my key off in the lock and she came right out to assist me. Great customer service!!!
Crystal and Trey were awesome!
Crystal and Trey were a lot of help and always easy to deal with.
Britney was very nice and gave me great ideas on packing my belongings.
The customer service here at this location was great. Crystal and Trey were fantastic I would recommend them if you ever need storage.
Trey and crystal was very nice and helpful
Crystal and trey was very helpful in supplying me with items to pack my belongings
Ms crystal and Mr trey were amazing and very helpful. They answered every single question without even a bother to them. Thank you guys so much! Y'all were very kind!
Crystal and Trey were great during my stay here at Public Storage. I would use them again if I ever need storage in the future.
Crystal and trey were awesome. They were very helpful and eager to answer any questions that I had. Would definitely recommend using them for storage.
The office here in Savannah was so nice and clean. The two workers in the office which was a handsome young man name Trey and a young lady by the name of Crystal were just great. I have used Public storage in the past while living in Atlanta area. But this one in Savannah was one of the best I seen so far.
Crystal was very nice and polite great customer service
Crystal and Trey where every helpful with my move. They made it so easy and stress free.
Crystal &Trey are great at what they do. The customer service I receive each month when making my payment is outstanding.
The workers in the office here are such a great help Crystal and Trey are nice every time I come to pay my bill.
Trey and Crystal are friendly and do a great job I would recommend them for storage
Crystal and Trey where such a good help with my move
Crystal and Trey are such wonderful help each month when coming to make my payment they are great.
the people that work here always have a smile. the location is good. I would recommend this place.
Crystal and Trey did an outstanding job when I visited this office! I was able to get a tour of the property and also no question was left answered. I'd recommend this property to anyone looking for a storage facility!
Crystal and Trey where such a great help while I was moving. Very friendly I would recommend them if you ever need srorage.
Great! Clean and in a good area with friendly people
Trey and Crystal are such a great help each month when coming to pay my bill in the office . They are very friendly and helpful. I would recommend them if you need storage.
Crystal and Trey were so help with me getting my unit I am new to town and they were very helpful and friendly.
The customer service was great Crystal and Trey were very helpful and friendly
My experience here was wonderful. The lady who help me name was Crystal she took here time and sure everything was right and answer ever question that I needed here to. I would recommended this place to anybody who needs a storage
They are very helpful and work well with you
Awesome service!!!!!! Quick and easy and friendly!
I thoroughly enjoyed the customer service of the branch manager. Everything I needed was taken care of with the utmost professionalism and customer care. I will continuously recommend this storage facility.
The service was good. The people at the front desk were nice. I had no problems with public storage
Very good service! Crystal very helpful! Outstanding customers service!!
The service that I received here at this location was great Crystal is very helpful and friendly each month when I come into the office to pay my bill.
The service I received was amazing and so was the pricing!
Crystal handled all of my paperwork professionally. She showed me the unit prior to letting me lease it, and made the purchasing of the unit simple and easy. Thank you
Crystal was extremely polite, patient, and informative. Everything net smoothly and her customer service was excellent. Highly recommended!
she was perfect always come and see crystal she will help you and make sure that you get what you need
I used to store with both of the previous companies that owned this property (Urban Attic and Morningstar Mini Storage). I walked into the office because I'd stored at the location before (just not when it was a Public Storage). The guy in the office was on a cell phone with what sounded like a personal call. After I waited for about 10 minutes or so, he finally acknowledged me and asked what my unit number was. When I explained that I didn't currently store there, he wrapped up his phone call and then went to assist me. When he took me out on the property, I was appalled. This used to be the best-maintained, clean, and well-groomed storage property in the area. There were cameras hanging down, weeds growing up through the concrete, damaged crumbled gutters everywhere, and every unit I was shown (3 total) had broken glass, trash, or some other debris in it. The employee was super-nice after he got off of the phone, but the state of the property has severely gone down hill since just last year and I won't be storing here. I ended up going 3 miles down the road to a much better maintained property with a super-friendly staff.
Crystal was very helpful and polite and answered all questions that I had.
Crystal was so helpful. She was very kind and patient. She also took me step by step through the renting process and made me feel very comfortable.
I received excellent service from ....I think her name was krystal.....but she was really polite and knew what she was doing.
I had a wonderful experience with crystal on the phone and in the office. When trey walked in he was respectful and pleasant. Thank you
Very courteous staff. Very prompt and esger to help.
Crystal was an awesome help moving my big tv. She was super friendly and offered to help in anyway. Look forward to seeing her again.
Wonderful staff....they take very good care of everything that we need all the time.
Crystal was very nice, enjoyed talking with her.
We got great service at this place, so nice
Great staff, great storage units!
Crystal is great. The service is excellent. I would recommend this place to anyone.
Great experience..The staff are very helpful
The staff at this location are very friendly and helpful. If you ever need storage in the savannah area I would recommend this place.
Great customer service and outstanding workers.
Crystal was helpful and answered all our questions. We feel confident we made the right choice with Public Storage.
We had excellent service by crystal and enjoyed her company.
These guys are awesome. Excellent customer service.
Crystal and Trey are very friendly and polite. They always welcome you with a warm smile, I would recommend them if you ever need storage.
The employees at this location are both friendly and professional, as well as quick to answer any concerns. I would definitely recommend to rent from them and I'm definitely their repeat customer. They have the best customer service in savannah for sure.
Crystal was great at helping me understand tems and conditions on storage payments and storage location also assistance with service overall she's recommended!
Crystal was very and polite made it hard not to get a storage unit
Great customer service today while getting a storage unit. crystal and Shannon were very helpful when getting my unit..Nice friendly and very helpful
This was my 2nd visit to this facility and my 2nd encounter with a young lady by the name of Crystal Shannon . I found Crystal to be very helpful, polite and pleasant. She waited on me, and I was in and out in minutes with NO problems. I hope to see her again when I handle business with Public Storage in Savannah !!