Public Storage Self-Storage Units at 146 Pipemaker Circle , Pooler , GA
Address
146 Pipemaker Circle Pooler , GA 31322
Office Hours
Mon-Fri 9:30 AM - 6:00 PM
Sat-Sun 9:30 AM - 5:00 PM
Gate Access Hours
Mon-Sun 6:00 AM - 9:00 PM
Storage Facility Features
Climate Control Storage

Car Storage

Small, Medium & Large Storage Units

Indoor & Outdoor Storage Units

Property Manager Lives On-site
Office Hours
Mon-Fri 9:30 AM - 6:00 PM
Sat-Sun 9:30 AM - 5:00 PM
Gate Access Hours
Mon-Sun 6:00 AM - 9:00 PM
Storage Facility Features
Climate Control Storage

Car Storage

Small, Medium & Large Storage Units

Indoor & Outdoor Storage Units

Property Manager Lives On-site
Close Location Details
View Location Details
---

5'x4'

---

5'x5'

Climate Controlled

Inside unit

1st Floor

---

5'x10'

---

10'x9'

Outside unit

Drive-up access

---

5'x15'

---

5'x15'

Climate Controlled

Inside unit

1st Floor

---

5'x10'

Climate Controlled

Inside unit

1st Floor

Outside unit

Drive-up access

Climate Controlled

Inside unit

1st Floor

---

10'x12'

Climate Controlled

Inside unit

1st Floor

---

10'x15'

Climate Controlled

Inside unit

1st Floor

---

10'x25'

Outside unit

Drive-up access

---

10'x20'

Outside unit

Drive-up access

---

10'x25'

Climate Controlled

Inside unit

1st Floor

---

10'x20'

Climate Controlled

Inside unit

1st Floor

---

15'x20'

Outside unit

Drive-up access

---

15'x15'

Climate Controlled

Inside unit

1st Floor
Nearby Self-Storage Locations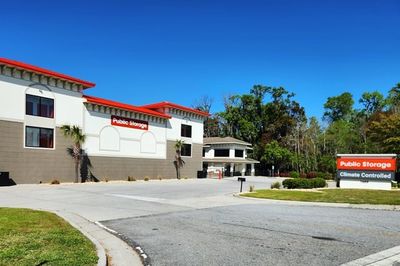 Self Storage Near
1669 Chatham Pkwy
Savannah GA 31405
Resources from the Help Center
See what fits in different storage unit sizes
Pooler Storage Units Near Pipemakers Circle
Pooler storage rentals are plentiful at this Public Storage near Pipemakers Circle. Whether you're looking for a 10x10 storage unit for furniture from your apartment or a sizable 10x20 storage unit to fill with items for a new house, we've got the self storage you need.
This storage facility has a mix of indoor and outdoor storage units on hand, and climate controlled storage makes up more than 70 percent of the indoor units. The outdoor units also have drive-up access to make loading and unloading even easier. To help answer any of your storage and moving questions, a manager lives on-site too!
Though it may not be as widely recognized as nearby Savannah, Pooler is a fast-growing town with beautiful scenery. Since 2000, the population has jumped from about 6,000 to almost 25,000 — much bigger than a typical small town, but not as overwhelming as a big city!
History buffs and aviation aficionados are sure to enjoy a trip to the National Museum of the Mighty Eighth Air Force, located under four miles away from these units. Shoppers are in luck too, with the Tanger Outlets accessible via a sub-five-minute drive. Crosswinds Golf Club is easily reachable too, and out-of-town travel won't be a problem with Savannah/Hilton Head International Airport just 15 minutes away.
At Public Storage, You'll Always Find...
Keypad Access

Friendly Staff

Month-to-Month Rent

Moving Supplies Available

Free Parking

Well-Lit Facilities
Reviews
( 331)
thanks chavon for such wonderful customer service
Chavon is AHHMAZING! She has gone over and BEYOND to help me with my unit. After a rough day she completely shifted my day and made my move and reservervation for my unit smooth and peaceful! 10/10 recommend her‼️ Come see Chavon and get yourself a unit from Publix storage! She is such a blessing 🥹🫶🏽
Thanks Brittany all your help
Thank you all your help Brittany
The facility is always nice and clean and Chavon is the most friendly and delightful person to deal with.
Ms Shavon, the property manager, was so incredible in helping me with any and all questions I had for her. She was very patient with me and extremely helpful. 5 stars for sure !!!
Shavon the property manager in Pooler is by far the best professional, helpful detailed manager to get the job done. Her up beat personality and spirit is a blessing to encounter whenever I call or need assistance at this property.
Grest custodia servicios Britney
How do we stop the crazy increases in storage fees? I've had 6 increases since I got unit less than 5 yrs ago. 121 to 498 starting today. We are seniors and cant afford anymore..now we are going to have to move our of our 10x20 unit.. somebody help
Cha Von was very helpful and pleasant!!
ChaVon & Dana are awesome they always take great care of us. Always friendly, inviting & so helpful We love it here at Pooler!! These two ladies are the best!!!
Chavon & Dana always friendly & professional here. Great workers
Chavon made the experience quick and easy great customer service !👍🏽
Dana was very helpful and offered great customer service!
Ms. Dana was amazing. Early on a Sunday morning with 4 problems at hand; she helped me get them resolved and all while having to complete her daily responsibilities. Never wavered in providing great customer service and offered to help me move. Good customer service is not dead. Dana is definitely an asset.
Not happy with constant rate increases. Just had one and now another. Very displeasing when I see a rate on their website for 150.00 special and I'm now at 411.00 for a 10 by 20 and just been there around a year or so.
Dana and Chavon we amazing Answered all questions Great ladies 🤎
I would like to say that Shavon and her team has really shown me lots of Patience, and Concern, dealing with my content stored with public storage... They are Professionals, They are Courteous, and they are Understanding,... and they will go that extra mile for their customers,.this is the reason I gave them a perfect 10. And I also would recommend family, and friends, For the Future and in the Now... Yours Truly Mr. Roderick G. Batttle AKA Rock!!!
Dana and Chavon are great and helpful. Great employees, I rank them a 10 of 10.
Dana is awesome !!! Very sweet and friendly.she accommodated even after being closed. I would recommend her and this storage to anyone. Thank you again Dana !!
Chavon and Dana did a great job helping me get my second unit on site, they had me on the wait list and called me the second they had available what I was looking for.
Chavon and miss Dana was amazingly helpful. Very responsible and honest with me … helped me last minute before closing . They got to the bottom of my concerns and wouldn't stop until I was pleased
Dana was so very helpful and knowledgeable! She went above and beyond to make sure we had everything we needed.
Ms. Dana was a lot of help with helping me rent a unit. She went out her way with assisting me book my unit because the online site was acting up. Not only that I spoke with her earlier and she said they didn't have anything in the size I wanted but called me back later this evening once something was available. Dana was very nice, patient, and professional our whole call. I'm looking forward to using this facility to store my belongings because of how kind and helpful Ms. Dana was!
Dana was super helpful! :)
Dana and Chavon is very informative on things i need. I enjoy dealing with Dana & Chavon! They always have the answers with anything I need. I've been here 2 years & still a very happy customer. Thanks ladies love yall's smiles!!
Miss Dana was really helpful with all my questions and walked me through all the processes and the app.
Dana was so wonderful in helping me! I had a real quandary in where to store my belongings, and how to accomplish it…but Dana knew just what to do- and she made everything fall together perfectly! I love working with Dana on problem solution!
Dana has been so helpful and professional. Five stars is an understatement. I will recommend this place to my friends and family.
Dana was such a pleasure to work with! So fast, efficient, friendly and knows the business inside and out!
Great customer Ms. Chavon was very helpful
Chavon was very professional and nice. She was knowledgeable about the property and the unit size I was inquiring to rent. She explained the pros and cons of having the extra insurance for the unit. Overall, Chavon made my rental experience a smooth process. It was a pleasure doing business with Public Storage.
Perfect service from lovely Dana :)
Dana was awesome and gave great customer service!!!
Good experience very friendly staff chavon was great
Dana is always nice and helpful
I had the pleasure, and the experience to be introduced to cho Von very professional, very courteous from and great Southern hospitality
This is a great climate controlled facility.
Chevon is a great property manager! She has been sick this week as well and Morgan who has been filling in for her is awesome, he is very informative and helpful! Thank you guys, I have had a little issue with other workers, but the management and the staff rock. Willing to talk with you, work with you and try to figure something out! Thanks guys!
Miss Chavon help me out at the last minute getting a storage. She didn't have many to choose from but because it was so late and I was tired of driving I just made what she had available work for me. If I could give her 10 stars i would.
Dana was fantastic. Very helpful and friendly even with multiple customers in the store. Very grateful for the help I received.
Dana, helped us with our storage unit and was amazing! So fortunate to have her help us! She explained everything very well and made it so easy!
This is my first time needing a storage unit and Dana was very helpful and professional. She showed me where I needed to go and got me a cart to help move my stuff. Thanks
Was quick and professional.....
Never have an issue of getting in and out.👍🏻👍🏻
The women here are so nice and really cool. Great employees .
Dana was gave me a great service
Danna Loftin was wonderful great customer service and a true professional
The property manager was a great help! She returned all my phone calls, she provided me with the best customer service. Definitely recommend them for all your storage needs!
Here at PS in Pooler and Dana was absolutely amazing!!! She took her time explaining everything to us "Old Guy's" and laughed right along with us!!! Dana you're the best!!!
Customer service is an art as well as a science. The employees at this Public Storage have mastered them both. Whether I get Doneisha or Shavon, the quality of their service is always excellent. With this particular account issue, Shavon was my helper. Not only was she knowledgeable about helping me maneuver through the mobile app, but patient and professional in helping me figure out the problem and implement a corrective plan to avoid a similar issue in the future. Public Storage could benefit company-wide by having employees like these serve as trainers and role models for new employees being brought on board. Of course, like any renter, I don't like having to pay any amount of rent. But since I have to, it sure makes the experience much more pleasant to have folks like these taking your money (smile)!!! If I could give them a 10 rating, I would. (A.Fleming-Prince, Jr.)
Dana even helped me move into my unit. She is awesome.
Dana was really friendly and helpful. Thank you for your great customer service skills!!
A very clean and well maintained storage with friendly helpful staff. Dana was a great help. Greatly appreciated
Chavon was so awesome ! Great personality extremely helpful. I appreciate her customer service and product knowledge. Moving is so stressful so it's really great to have a nice experience. Thank you for all your help.
Receptionist was quick and courteous
Dana & Chavon are professional and helpful in every way! They have assisted me, even to the point of sending me to another location that had a unit I needed. Excellent customer service!
Very professional and very nice!!! I just love Ms.Chavon, she's amazing!!!
This probably the best storage I've dealt with. The customer service is always professional and kind. The prices are very reasonable and they work with you if a day or two late. Mrs. Chavon is the best.. if you ever need a good storage place for your things while transitioning..this is the place.
We have had a storage unit for 3 years at this location. We are pleased with their service and Chavon has been very helpful and polite each time we needed something.
Super helpful and down to earth
The staff was extremely helpful and informative.
I'm extremely pleased with the service I've received from Dana and Chavon. They both have helped me so much from day one. From moving in , to online access. These two deserve a reward.
Cha Von is the best thing about public storage.. she really helped me out here!
My brother & I came in today and Chavon & Dana were very nice very helpful & professional! Super Service highly recommend them!! Thank you ladies! Great service!
ChaVon and Dana were phenomenal! They worked together getting our units rented for us. We rented 2 units with just little time left before close
I have been with public storage for about 3 weeks now and they're very good and helpful.I recommend Public storage for your whatever your needs are.
It's hard to find good customer service these days so I was pleasantly surprised to find it here. I went online to inquire about a storage unit (after normal business hours) and received a follow up call from Dana the next morning. Dana was friendly, professional, and informative. I had a few things come up and Dana was so patient, professional and helpful throughout the process. She provided excellent customer service from start to finish. Thank you Dana!
Ms dana was very nice an helpful an a sweet lady
I had a great experience with Chavon! She is awesome! She was Very accommodating and helpful.
Came in to make payment at this location my unit is in Atlanta. The ladies Dana and Chavon were so nice
My experience with Public Storage, Pooler Ga was amazing, upon arrival I was greeted with exceptional service & ample assistance. The employee that made this all happen was Dana. Dana welcomed me with great conversation & a hands on approach to assisting with initial requirements. Thank you Dana from Public Storage, Pooler Ga for making my moving day complete !
Very friendly and knowledgeable staff. Answered all of my questions and spent extra time showing us multiple units.
Dana helped me tremendously with all my needs. She is awesome!!
Easy, speedy, and some of the best customer service I've had in years!
Dana and Chavon were very helpful today. Thanks ladies for your help. Pay raise needed for them
Customer service is always wonderful everytime I come in the office . Chavon is a great person
Called me saying that there was a balance after I closed out the account
Ms Dana is really nice and friendly she kept smiling the entire time since I walked through the door she followed up my reservation online I didn't complete she called me this morning to schedule a walk through which made my move easy and pleasant
Dana thank you, for the direction, I enjoy the talk.
My experience at Public Storage was great. Chavon was very pleasant and professional. I would definitely recommend to friends.
Chavon was always helpful everytime I came in the office. I will definitely rent again.
This place is very professional and very clean....make sure you talk to chavon while there. She will make sure you get the right unit for the best price and they are very reliable and honest
Convenient location and great service from Dana.
Chavon was very professional and handled me with great customer service.
Rachel….was great and really helpful
This storage facility is an awesome place to store your things. Rachel was very helpful in getting me what I needed for my storage needs.she is very knowledgeable and answered every question I had. She treated me with respect and was very friendly and professional. This is one storage place I'd recommend to someone needing a place to store some things. I was taken and showed the unit so I could see it. The units are very clean here.
Unprofessional property manager resorted to yelling and was extremely rude to myself and my wife to the point where our moving truck driver had to get out and intervene. We asked for permission to leave our unpack trailer overnight while we waited for some moving help and were told to contact the district manager for permission. Calls and messages to SC/GA district manager went unanswered. We have rented from Public Storage in several states over the years, but after this experience will always look elsewhere. Stop n Stor, also in Pooler, was immediately accommodating.
Chavon was extremely helpful! She notified me immediately so that I could get the closet size I needed. It's expensive but the customer service was great! Thank you Chavon!!!
Great service by Rachel. Thanks for the help and advise. Great place and very reasonable prices. Highly recommend them. Kudos!
Relocating to a new city is always exciting and terrifying at the same time. Not knowing anyone or anywhere is equally frustrating as well as stressful. My day was challenging to say the least, but my day quickly turned around when Rachel was there for me. Her professionalism and superior customer service melted away the stress that I was experiencing. With much of my new journey still unknown, what I am most certain of is that she saved the day! Thank you so much Rachel for being there for me when I needed you most!
Ms. Rachel was extremely helpful, knowledgeable about the best space for my needs in this storage process. Extremely professional and outstanding customer service.
Quick and easy. Everything was explained and easily understood.
We have had a wonderful experience so far! Chavon is excellent! She has made it super easy!
This place is a dump. Bugs and mositure ruined my furniture. They wanted me to pay more money even tho I moved out before the month started. Did not want to replace my furniture. Do not use
Very great customer service and great location. Absolutely clean and reliable.
Very quick and easy to get/reserve a storage unit. The unit space was clean and spacious. Customer service is super friendly & easy to communicate with. 10/10 recommend to anyone looking to rent a storage space
Has public storage increased rent for any other of you 3 times this year?
Great place to deal with. They are very friendly and helpful. They also have the best prices around.
Chynna and Chavon were very helpful when I came In the office I 100percent recommend going here for your storage needs !!
The two ladies working today are amazing!
This is the second time we have used this facility, and can only say great things about it. The Staff is the greatest asset -- friendly, helpful, knowledgeable. The facility is clean, well laid out, and secure. We recommend this location highly.
Clean, tidy, courteous staff, and 50% off for the first months rental! Even got a free storage size upgrade.
Chavan and Chyanna were extremely professional and helpful. Thank you for your customer service.
So far my experience with this particular Public Storage has been great. The staff is very helpful and will go out of their way to meet your needs. Shout out to one of the associates Chynna (I hope I spelled her name right lol). She has been remarkably helpful. Keep up the good work Public Storage in Pooler!
Love the great customer service
Love Audree .. Nice person and very helpful. I strongly recommend this place
Thanks Audree! You were very helpful, and I look forward to doing business with Publoc Storage
I completely understand putting employees first in uncertain weather conditions. Not communicating with your customers about closing and locking them out, not good for business! I am in the middle of closing on a house and need to be able to store my belongings. We have had great weather since yesterday morning and yet your corporate office makes a decision to close down and does not notify its customers. Not impressed...
Always clean. Nice customer service
Rebecca and Audree is amazing fast and friendly customer service
Brittany provided amazing customer service. Very friendly and knowledgeable. Would definitely recommend others.
Lashandonda was great help and got us eceryrhing we needed and answered all my question.
Lashanda is always amazing
Nice place and location, but the first month free is misleading. You have to purchase their lock for $20 as well as monthly insurance for around $15.
Very professional and courteous!
Clean facility and the ladies who work here are always so helpful
It's rare that you find people who still have great customer service, this place definitely has some! Rebecca is there every time I have to go into the office and is always cheerful
This place here is a joke. Helped my sister empty her storage. We left out the gate had to come back in. Then left right back out never drove pass any other vehicle besides the people that were right next to her unit. Sister gets a call that we had side swiped another car. Which never happened. The lady proceeded to say well we have it on camera. It was a white car, sis said yes but I was in that car and we didn't hit swipe or come close to anyone. This lady said well expect a call back from them (storage and cops). Sister said ok that's fine and I would like to see it as well. Do to the fact we never drove pass anyone except the family that was right next to us on the way back in the second time. So again who are you trying to lie on. Sister never received a call back from the storage place. Now where they do this at and it's considered great service? Who do they have working for them that lies like this here? I would never use them or refer anyone there.
I had a unit and at the last minute was in need of extra space. Makia was amazing! I was so stressed, and she figured out a way to make things simple, and helped me out in such a big way! I am so thankful...
Latasha is always the best customer Representative. Everytime I'm in Public Storage to pay my bill, she is always such a positive and up beat person. Any questions that needs an answer, she explains it very well. Sincerely Lesia Trotter
Getting our unit only took 45 minutes. Unit was clean, service friendly.
Very nice so helpful! Rebecca is a sweet young lady! ❤️
Rebecca and Makia are very knowledgeable and will help you in whatever way they can. This facility is clean, and pretty spacious. they helped me with all my storage needs and then some!
Terrance has great customer service!!!!!
I rented a storage unit here and was not disappointed. The ladies in the office made everything super easy for me and were very sweet. The grounds are also kept very clean! Will always use them for my storage needs
This place is perfect! It is always clean and well kept. The customer service is always great as well. This is the place to store!
how much does it cost to store items at your facility
Every time I come in the store I'm always greeted with a welcoming smile. Never had a problem with public storage, highly recommend!
The storage itself is nice and well kept. They are very misleading when they say first month free. It's not. You will be charged for a lock that you must purchase from them and they also require you to get insurance and it's added to your monthly fee. Keep this in mind. They should be upfront and not sneaky about hidden cost that you don't find out about til you show up there.
Very clean and affordable. Wouldn't want my belongings anywhere else
I was greeted by a friendly and knowledgable manager on site who showed me the unit we would be renting. The unit was super clean, as was as all the property. Good prices on units with guarantee to send any price increases in writing 60 days before going in effect. So far I couldn't be more pleased with how helpful the manager was and how easy it was to get set up with the rental.
The key pads have been hit by a car and the walk-in gate has been knocked off the hinges for over a month. I am pretty sure there are homeless people living in the rear corner unit. The rent has been raised and the property has not been maintained.
Too high for this old space! The gate is always open/broken! what's the point of storing your things here if anyone can come in?!!
Went in to make a payment and both girls were so pleasant. Highly recommend this place.
Very professional ladies in the office.They were a big help today during this stressful move.
Absolutely wonder people and very well maintained grounds. Rebecca was able to answer all of my questions and she's always so nice. I will always choose this location.
What a nice, clean store. Helpful and friendly staff too. 👍
Great customer service from rebecca and britney
I am very pleased with the service I received from the manager, Doneisha. I reserved a unit online. She called to confirm and answer any questions I had within 10 minutes of booking. Once there, I realized I reserved the wrong kind of unit. She was very helpful to get me into what I needed. She showed me the unit, which was very clean, and then she went over the necessary paperwork. She made sure I had everything I needed before I left. I am happy I made the choice to store my belongings here. Great customer service!!
Great place! Staff is very friendly and helpful! Highly recommend!
One of the best places I have ever stored at. Rebecca was extremely helpful and answered so many questions for me. I will definitely continue to store my stuff here
Wonderful service, explains in full the contract, easy to understand, started storing on the first day. Highly suggest!
Friendly staff Rebecca helped me, she was very helpful and friendly and was able to answer all of my questions. Also they keep it very clean
Great group of girls. Awesome service.
Loved the girls at this store. Its very clean
Excellent customer service. Very friendly and attentive. Helpful with suggesting new options for my storage unit. Best place to rent from by far.
Just rented one, very clean, no leaks, great staff.
Great value along with amazing customer service!
Doneshia was so helpful during this stressful move. My unit was very clean and I had plenty of space. I highly recommend for anyone looking for storage.
Great group of girls. Very polite and informative. Highly recommended this place.
I love this Public Storage. Every time I go in there I am greeted with a smiling face! One of the employees (Doneisha) always makes sure I have what I need and is so willing to help me. It is such a great and easy experience every time I go in there.
Just your avg no thrills self storage place. I chose this place because they were the cheapest I found in the area. I have no complaints and would recommend them.
Great place. Safe, quiet, and usually vacant. A little pricey though.
Awesome Customer Service!
Very profession staff and excellent to work with. Answered all questions. Available and willing to address all issues.
Great service today from Public Storage!!!
I usually don't write reviews but I just wanted to thank ms Doneisha for a very easy process. Needed to find a storage place fast & she was a lot of help to me & my family. If anybody is looking for a place to store their belongings I'd recommend public storage & make sure to ask for Doneisha!
Very professional and courteous. Rebecca was informative and explained everything to me about the rental process. I am a little concerned about the gate not working but I hope it gets repaired soon.
The lights in their parking lot don't work so you can't see what you're doing after Dark
Back units ac isn't working just to inform hasn't for months!!
I went to store number 25902 and they had Excellent customer service skills and very polite helpful and wasn't bothered or impatient when answering my questions. Ashley was very helpful & most of all with a pleasant attitude. Ashley Thank you so much it is a pleasure to have done Business with you. I will refer everyone that I know that needs a storage to go see Ashley because she will treat you with the UP most Respect!
Doneisha was big help to me when I went to ask questions about my account. She was patient with me and took time explain and answer ever question I had with her. Id recommend anyone who ask me about a storage facility to go see Doneisha.
Very reasonable rates, convenient.
Clean and simple and always got space
Great Customer Service. If more establishments had the same Customer Service level, we all would be in a better place.
I have thoroughly enjoyed the experience at this storage place, Ms. Ashley Hires has done a tremendous job showing me around and telling me the benefits of this place. I plan to come back later in the summer to conduct business.
Once again, AS ALWAYS, the AC is not working. Supposedly a work order has been submitted, but this is ALL THE TIME!! The Air Conditioner is always broke and I'm paying for climate control. This is in building C. I believe they owe me money for a "REGUALR" UNIT since the air does not work. I do not recommend this place for a climate control unit. The AC is non working, more than it works!! I will consider some options as to what to do about this ongoing problem. When things are non working, this facility is not quick to fix anything.
The people at your Public Storage were so pleasent and helpful, I would recommend your business to others.
The customer service isn't very good.
Patrice was very knowledgeable, friendly and got us in and out while still giving us great customer service.
Thank you Patrice stidhum for my amazing storage, the process was fast and easy
Patrice was FANTASTIC!! Super nice and informative! She really helped me in deciding what my exact need was for a storage unit. Thank you, Patrice!
Saturday I went to check smaller units than what l had because I am downsizing what I have to store. Jordan was on duty and was very informative and professional. When I came back Monday to firm up my transfer Doneisha took extra time to show me other units I may be interested in. Again, another great example that "Customer Service" is still alive in Pooler! Thank you Public Service for having qualified people on your payroll. I highly suggest this business.
Patrice was bloody awesome!!!
Great customer service! And I love the auctions every month!
Lashanda is very friendly and kind. She's the nicest person I've encountered in a while
Britney and Shannon was very kind was bery pleased with property
Britney and shannon was very helpful when I came in I was unsure whether I wanted to store some very personal values but when I came in and start speaking to the ladies they ensure me that I was in good hands I appreciate you guys for the wonderful customer service thank you so much
Britney and Shannon was nice n polite thank you guys for the great customer service
Britney and Shannon This is our second time using this storage facility. The customer service is outstanding! These ladies have made our move stress free. There guidance on storage and the timeliness in meeting our needs have made the difference. We appreciate the attentiveness of Britney and Shannon. We will be recommended this location. Job well done and thank you!
Shannon and Brittney are extremely friendly and outgoing. I loved working with them today.
Britney and Shandon was very sweet their energy was positive. Thank you ladies
Britney and Shandon was so nice and helpful when I came in office to buy supplies appreciate the great customer service
Finally found home so I am leaving p.s. Britney and Shannon was helpful on my stay thank you ladies
I came. In and rent a space unexpectedly with death in my family britney was very kind and sincere i want to thank her for having a upbeat spirit and words of encouragements
Shannon and Britney were pleasant and answered all my questions/concerns, recommended for storing your belongings.
Shannon and Britney was phenomenal customer service was great
Britney && Shannon was very nice and polite
Britney and Shannon was very helpful and knowledgeable on the storage thanks for the help ladies
Trey was excellent love his personality definitely will recommended storage facility to friends and family
When I came in the office I was upset because I went to uncle Bob and they were so rude so when I came in public storage shannon and Britney was very nice I am so happy I pick here
came in on Saturday to rent a storage was greeted by two beautiful women Shannon and brittany they showed me the spce I need and took they time to answer all my questions really appreciated the great customer service.O
Choose Public Storage for extra security. But at this location the front gate is unreliable (Open) almost every time I visit my unit. Don't understand why we pay for the security but the front gate never works
Britney was very patient with me on the whole rental process she help me get all the supplies i need i really appreciate her help
Britney was very nice and had a very upbeat spirit
Shandon and Britney were amazing they were very fun and upbeat and they were very informative. . They made the experience easy and I will definitely recommend the facility to others.
Britney and Shannon help me find the right size unit i need for my unexpected move thank you ladies
Britney and Shannon was very helpful they made my experience very easy and comfortable. I read reviews at this location before renting and it was great feedback on this property. Thank you ladies I really appreciate your great spirit
Britney was very kind and made sure she cover everything step by step
Shannon and Britney was very helpful with helping me get supplies I need to move my family thank you ladies!
Britney was great customer service was very good thank you
My family and I are moving and chose Public Storage to keep our belongings safe and secure. The staff is so kind and helpful! They provide so many options! I am VERY satified with service and hospitality we have recieved!
Britney and Shannon was very clear on letting me know of everything I needed to store my things. Great customer service as well
Britney was very nice and had great customer service. She went through everything i need to storage my.belongings i really enjoyed my experience here and i would recommend storage facility to everyone i know.
Shannon and Britney was very helpful with the supplies I need to move thanks ladies
Great customer Britney gave me
Britney was very helpful def a great example of GREAT CUSTOMER SERVICE
Rented a unit a few weeks back, the young lady at the counter Britney was very professional and knowledgeable to the task at hand. She went over the contract with me and made sure I was clear on everything and what to expect in the future. She made the renting process pain free and at the same time making sure I understood everything so that there would be no surprises. Great Job!
I would like to thank you for your staff very professional but personal thank you
Britney and shannon was very nice and great at what she do I pick a great place to storage my stuff A++++++
People and service are great! They were very welcoming and funny. They went over the contract throroughly and made sure we had everything we needed. Definitely would choose this location in the future if I ever move back to pooler. :)
Great customer service! Fast and friendly from the point of calling to the showing and the paperwork. Great staff! Will definitely reccommend!
Great Facility! Wonderful staff! Very helpful, friendly and professional! Only place I will use for storage!
I HAD A 5 STAR EXPERIENCE LAST WEEK, BRITNEY AND SHANNON WERE VERY KNOWLEDGABLE,AND, PROFESSIONAL,...AT THE SAME TIME ,FRIENDLY AS WELL.
Britney is a wonderful employee. Keep up good work.
Britney and Shannon were awesome very pleasant to deal with had a very wonderful experience good manners and excellent customer service
Crystal and Trey are great. They are always friendly and a big help.
The ladies at the counter Shannon and Britney were great with their customer service. They were knowledgeable explained and answered all my questions. Service was great. Although military discount would be great with later gate hours. 5 stars!!!
Britney has been so helpful just move to Savannah so happy she took care of my storage
Crystal and Trey are superb!! Outstanding customer service and I would recommend their site to anyone!
Britney was very nice great customer service thanks for the great service
We are moving in a few months and discovered that we are in need of a bigger storage unit. Britney and Shannon were fabulous and provided speedy and accurate service. We are very grateful for their professional attitude and knowledge.
The ladies of Public Storage (Britney and Shannon) are always personable and helpful! We outgrew our space and they helped to make sure we had a larger space and thought to put it closer to our old one so we didn't have to do as much work!
Britney and Shannon have been great help I've transferred my unit a few times and each time they have gave me a good size. I'd recommend them any day
Shannon and Britney helped me to pick out a great box to ship a priceless family portrait to New York. They had great ideas about packing it up, and I am happy to say that it arrived safely and undamaged. They were a great help and very knowledgeable. :)
First I want to say that Brittney , who works in the office, is very nice and cheerful and willing to help any way she can. She does a really good job there. Now the manager that was there, didn't care too much about trying to solve our problems. Honestly, she seemed rather annoyed. Now as for the property, it is nice and secure. But when it comes to prices, it is ridiculous. The $1 promotion that they have, its almost a scam. If you set up an appointment online, they don't tell you about any of the hidden fees. I was told that I could move in by paying just $23. Well apparently it is mandatory that you buy a minimum of $11 insurance every month. And you HAVE to buy the lock for your unit from the office because no other place makes a lock like that. And that lock is $18. Seriously. Not only that, but you CANNOT return that lock when you move out of your unit to get your money back. So you're stuck with this unusable weird shaped lock that was way overpriced. And the first unit they put me in, the slide on it was so jammed that I had to walk to the office to get someone to help me open it. after 3 times of doing that, i demanded that they give me a new unit as they should have never sold a damaged one anyways. They gave me a new unit, but it was in a completely different hallway about 45 feet away. So I had to move ALL my stuff AGAIN!!!! And they did not offer any kind of compensation for this mistake!!!! All i can say is once I'm done with this locker, I will never be returning or referring anyone to this facility because the management sucks.
The ladies at this place are very kind. I have enjoyed my stay at this storage place and would recommend it.
Great workers very helpful clean environment.
i came in a few days ago and asked about renting a unit for just a few months until the house gets completely done and set up and while i was there briana and shannon gave me very helpful information on the lockers 6 by 9 and also the bigger stoage units. they gave very helpful suggestions on the units that would be able to fit all the stuff that i needed to put in there. i will defintely be suggesting this location to my other friends in need.
Fast, easy, convenient. Shannon and Briana were attentive and able to meet my needs without a huge sales pitch. Paperwork process was quick and easy and the facility is clean and secure. I wanted climate controlled and I am quite pleased with the condition of my belongings in this facility after one month. No odor, no bugs, no mold.
Shannon & Briana are the BEST!!! I walked in wondering about moving supplies, and them two were very helpful in helping me get the right supplies I needed for moving! Keep up the GREAT work ya'll two!!
I will highly recommend that you go and check the Public Storage out,these lady that work at Pooler is so cool they help me find what I was looking for you could not ask for any better employees. Today 7/24/2014 I had my grandson with and it was his birthday Shannon & Brinna sang happy birthday to him and that made his day. Shannon & Brinna keep up the great work and thank you both.
I went to check out the prices for a unit and Kerry was very helpful and knowledgeable. I will definitely use this facility. It will be my first choice.
The entire staff was very friendly and knowledgeable, especially Kerry. Very clean and safe environment. I highly recommend it!!!
The staff members Kerry and Shannon were very helpful and courteous!!! Their customer service skills were Awesome!!!
I came in to this property to rent a unit and the staff Kerry and Shannon were very helpful and knowledgeable. Thanks again for the excellent customer service.
Great place to deal with. I have had no issues and would recommend anyone who has storage needs to check them out.
Quick painless service! Kerry was awesome!
Kerry was very knowledgable of the storage units. The process was quick and easy. This was a great experience.
Great service and very polite also good rates.
Great service and friendly people. I recommend this place.
Shannon and Kerry were very helpful they got me in the right size unit and the service was great.
Shannon was so awesome. Got in an out with no problems. Very nice people!!!
Great service. Everyone was nice and courteous.
I would recommend Public Storage to anyone needing something quick.. efficient & friendly. .Thanks Shannon. .You guys the best!!! :)
This is one of the best storage places we have worked with. We are on the property daily. Everything is clean and professional. Recently underwent a ownership change and everything went off without any hassle. The manager Kerry is very friendly and helpful.
Had the storage unit for almost two years and I loved it very helpful and friendly service from the staff and awesome prices !!!
Great customer service. Reserved unit online, they were prepared and waiting when I arrived 10 minutes later. I'm sure the rest of my tenure will be the same.
I was not sure about renting a storage facility to begin with, but my doubts faded when I talked to their professional staff. I starting inquiring about the facility on the 1-800 number on their website; I gave them my information and at exactly 9:30 (time when the office opened on a Sunday) the store manager gave me a call. I honestly was expecting someone who didn't want to go to work on a Sunday to answer the phone, but Kerry was very professional and answered all my questions. She also helped me out picking out a unit that suited my needs.
Kerry and Shannon at the desk were both friendly and professional and help me to select exactly what I needed for my move. Thanks ladies!!