Public Storage Self-Storage Units at 155 South US Highway 1, Vero Beach, FL
Address
155 South US Highway 1 Vero Beach, FL 32962
Office Hours
Mon-Fri 9:30 AM - 5:00 PM
Sat-Sun 9:30 AM - 5:00 PM
Gate Access Hours
Mon-Sun 6:00 AM - 9:00 PM
Storage Facility Features
Boat Storage

Car Storage

Climate Control Storage

Indoor & Outdoor Storage Units

RV Storage

Small, Medium & Large Storage Units
Office Hours
Mon-Fri 9:30 AM - 5:00 PM
Sat-Sun 9:30 AM - 5:00 PM
Gate Access Hours
Mon-Sun 6:00 AM - 9:00 PM
Storage Facility Features
Boat Storage

Car Storage

Climate Control Storage

Indoor & Outdoor Storage Units

RV Storage

Small, Medium & Large Storage Units
Close Location Details
View Location Details
---

5'x5'

Climate Controlled

Upstairs/stairs

Climate Controlled

Upstairs/stairs

Outside unit

Drive-up access

Outside unit

Drive-up access

Climate Controlled

Inside unit

1st Floor

Climate Controlled

Inside unit

1st Floor

Climate Controlled

Inside unit

1st Floor

Climate Controlled

Outside unit

Drive-up access
Nearby Self-Storage Locations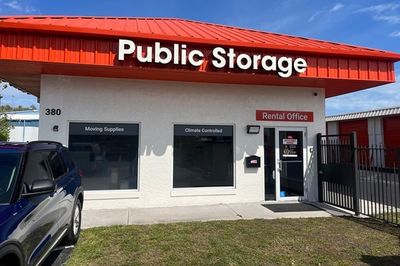 Self Storage Near
380 5th St SW
Vero Beach FL 32962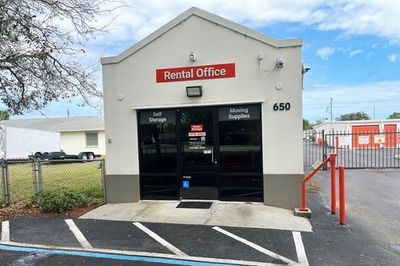 Self Storage Near
650 4th St
Vero Beach FL 32962
Self-Storage Near Vero Beach
Resources from the Help Center
See what fits in different storage unit sizes
Vero Beach South Storage Units At Vista Royale Boulevard
Vero Beach Public Storage has a range of storage solutions to meet your needs.
At Public Storage, You'll Always Find...
Keypad Access

Friendly Staff

Month-to-Month Rent

Moving Supplies Available

Free Parking

Well-Lit Facilities
Reviews
( 354)
I really enjoyed my encounter with Cheryl. Very pleasant and professional manners. Love her ❤️ kindness.
Thank you HJ for getting me into the right unit and making sure everything worked out. Your the best.
I love the convenience of being able to do everything online at any time of the day and getting the texts with reminders and instructions for the move-in date, and the monthly automatic payments. The entire experience is just easy and convenient.
Cheryl was extremely helpful and sweet... She made it so easy to get a unit at the last minute.. would definitely recommend dealing with her!
Carolyn got me the right space for the right price TY .
Cherry was wonderful and helped saved me money on renting the storage. She is a great asset to your company.
Cheryl was a lot of help. She's full of knowledge and made me feel welcome!! Keep up the good work, Cheryl!!
Cheryl took real good care or me.
Cheryl is Wonderful. Came in today , she showed me two units because I didn't know what I needed . She was Very Patient and Knowledgeable. Cheryl is very Nice and Helpful.
Carolyn helped me get my app set up she was there when I couldn't get in thank you.
Cheryl was very patient... And successful in sorting out our needs!
I needed to rent a storage unit and went to Public Storage in Vero Beach. I was greeted by Erin. She was very helpful and patient with me and explained the differences in the two units I was considering renting. I'm very appreciative for her assistance and kindness. Thank you.
Carolyn was extremely helpful in finding me a smaller cheaper unit to transfer to! She found me something the same day and was a sweetheart! Great customer service and a great help in Carolyn!
Carolyn was the greatest she helped me out a lot keep up the amazing work you do
Cheryl and Carolyn did a great job getting my app setup .
Carolyn did an awesome job helping me set up my storage unit, patient & very understanding
Mr. Bob is great! So far so good, the unit I have is perfect
Carolyn was so helpful thank you.
Cheryl was great help. She made it quite simple and easy to rent my space.
Great place for storage. Clean and tidy. Staff is personable, especially Carolyn, who I booked through. Prices are reasonable.
Carolyn was most helpful she always there when someone needs anything great customer service.
Carolyn was so helpful I see her working so hard and she got me in a great space thank you Carolyn for all the hard work .
Carolyn was so good at her job was nice to see a great customer service thank you CAROLYN
They are super nice here! Very organized. Mary is helpful.
Professional staff. Very clean facility.
Very helpful and accommodating
The ladies were so sweet in helping me figure out what I needed to ship some items overseas. I don't think I could have done it without them. And now they've helped my best friend find a storage unit. These ladies are super! Thank you so much!
Spoke with Mary as I had an issue with my bill. She was able to to solve my problem lickety-split. Great customer service!
Easy online rental. Easy move in. Love it! Staff is awesome!
Today I went to publish storage and was helped by a kind lady, she did everything to make me happy in picking a good storage for my things, she had me in there and out quickly, I give her a 5 star. Thankyou
My partner and I needed a place to store some things for our business and Mary took care of us. She was very knowledgeable, professional, and super nice.
Was checking pricing in the area, Carolyn was very helpful and had an answer for every question I had. Loved the sunshine and the hospitality!
Carolyn and mary is a raid of sunshine.
MARY AND CAROLYN ARE THE BEST THEY MADE MY DAY AS FULL OF SUNSHINE THEY ARE THE BEST .
Just moved in Carolyn was there she was most helpful . I will recommend this property and Carolyn as a awesome manager .
We spoke with Carolyn today about storage space availability. She was amazing and went the extra mile to help accommodate us. We were so grateful that Carolyn was so knowledgeable and efficient in assisting us in our storage needs. We will definitely be recommending this location to family and friends. Thank you so much Carolyn!! " SPARKLE " !!!
We rented at the 4th street a while back and Mary took great care of us. We were so surprised to see her at US 1 and she remembered us!! She took great care of us again!
The girl that helped me was very friendly and awesome !
Carolyn was professional and answered all of my questions. I would highly recommend Carolyn as a manager!!
Mary was very kind and made the process quick and simple.
Nice and helpful people. Good place to store.
Went in to ask about maybe getting a larger space. Mary was so nice. I have been so happy with my choice to store here. I wouldn't store anywhere else. They are the best by far! Great place!
Place is clean and there's no one living in there pretending you're only renting it for storage
Carolyn made things easy and smooth for me at Public Storage today. She gets five stars!
Carolyn is wonderful! Very accommodating and so efficient, thank you!
The property is great and Mary is awesome! I have never had a storage experience even close to what I have hod for this location. If Mary ever leaves, I will vacate as well.
I have never had a problem with getting anything taken care of always. Especially Mary, she is fantastic, honest and knowledgeable. appreciate Public Storage
Carolyn and Matt was awesome getting me in my space .
Carolyn and Matt are great!
I have used this storage facility and as usual staff is professional, friendly and knowledgeable. Thank you Matt for all your help. Prices very fair and no hidden fees.
Mary was fantastic! I was just planning to quickly stop by to see what was available and come back later to rent the unit, if one was available. Mary was so knowledgeable, articulate and efficient that I was able to get the information I needed, look at the available unit, and finish all the paperwork and still get to my next meeting on time. Excellent service!
Berea was so sweet. In all the craziness and stress of moving I left and forgot to put my lock on my unit before leaving. She temporarily put one of theirs on for me!! Peace of mind you can't put a price on, and it's easy to get in and out of there, I recommend them to everyone!
The staff was very friendly and made me feel comfortable and not pressured. I would encourage anyone looking for a place to store their belongings, this place.
Convenient storage location and very helpful staff!
Marsha, Mary and Alex are the most professional staff members. They all need a pay raise! This is coming from their local military officer family that moves every two years! Immediate promotion!
Been using public storage for a year now and love it. The staff is nice and friendly the storage units are very clean
Mary and Berea have been very helpful!
I have had my storage unit for about 6 months now, my family unfortunately hit a hard point and our huge family of 8 got covid that lasted weeks and all money stopped coming in. I was literally trying to find ways to come up with the money. WELL the kind hearted women who work at Public Storage, called me every week helping me figure out dates and making sure to keep me updated as much as possible with every change. YESTERDAY, I finally got all the money to save my storage unit and called in, someone put a bid in for my storage unit.. I felt so defeated but the ladies assured me to come in anyways and pay it. Today my storage unit is still mine! If it wasn't for them doing their jobs amazingly and with kind hearts I would have lost everything my father gave me before he died and so so much more. Thank you ladies, you're amazing 👏 😁🧡
Friendly and helpful staff!
Greatest service I ever had Mary and Carolyn was awesome .
HELP ME GET IN MY SPACE THANK YOU MARY AND CAROLYN.
Carolyn,a real front desk person to have at any business place, she have the avery good vibes, I like her
Carolyn went above and beyond in helping me with a delicate situation. Thanks 😊🙏
Nice employee good service.
Caroline got my app set up now it's a touch touch and I'm in
I made a reservation at this location and was quoted a price, and received a text and an email reflecting that price. I arrived at the location and was told that they rented that unit out and sent me to another location and charged me $40 a month more for the same size unit. I felt this was a bait and switch. BEWARE !!! THEY DO NOT HONOR THEIR RESERVATIONS!!!
Mary was the best!!! She was so friendly, helpful, and professional! Thank you so much!!!
Carolyn was amazing in moving into the unit. She was very helpful and was able to get me a discount off my first month which was greatly appreciated. Unit temperature was ideal for what we had stored in it. Mary was super helpful in the closing of the unit and made it a breeze. Thanks again!
Kristen was very helpful and friendly. Highly recommend using this facility.
There was two young ladies when I walked in The young lady had some beautiful high brows she was so kind she was so courteous she was so respectful she gave positive energy people like her are the reason why I will always use this public storage call she offered to help me set up everything that I was confused about on my account she also commented on my nails she also greeted meBy my last name call I was having a bad day she lifted up my spirit I am a happy customer here at public storage Vero beach Florida US one (MrGreen)
Clean facility with staff that is easy to work with
Carolyn and Mary are wonderful. Got my info updated into Public Storage system quickly!
They have reasonable rates for storage of various sizes, and incredibly helpful and competent staff on-site. It's weird to say "I really like a storage place," because that's not normally something someone says on a regular day, but here we are. If you're in the area and need a storage solution, I would recommend them more highly than anywhere else in the county. Top notch, A+ service!
Bob was very informative and friendly
Mary is very helpful, keeps the place very clean.
Carolyn is a great manager. So helpful! Public storage is very clean. We feel comfortable storing our things here.
Needed a place to store church items and things we were not using, because of moving into new home. Found this storage place. The two ladies that worked there (Mary & Kirstin) were very professional and nice. Storage place very clean and spacy. Went back to buy moving boxes today. Very pleased with unit and workers.
Mary was great. Kirsten was on her 1st day and was nice. Marsha helped me set download the app. Great experience
Was looking for a place to store some items while I'm in between moves and this was the best price that I could find in the area. Getting a unit was a quick and easy process, you can do absolutely everything online if you want. The lady working the office was extremely nice and helpful, her name was Carolyn. I would definitely recommend this place if you are needing to store anything.
A little cramped in there I'd say. But after that it's great
I was happy that the space was big enough for all of my stuff, and Caroyln was very nice.
Very congenial and helpful staff. Thanks to Carolyn for accompanying me to view and choose the best accommodation for my rv. I feel it is safely tucked in and the facility and staff give me peace of mind. Kudos!
Carolyn was most helpful in helping us find the right unit for our needs. Phone calls were received to see if everything was satisfactory. Nice place and helpful employees.
Carolyn is awesome! She moved us from a smaller unit to a larger one seamlessly. When we had a concern about the insulation falling from the ceiling, she told us that if we saw any problems with it (leaks, etc.) to let her know immediately and she would take care of it.
After 3 years of renting and them raising our rent every couple of months, we asked for a discount on the rent and they said they could do 5 dollars! Ugh... we left and went to another storage place.
Great location, clean facility, wonderful customer service.
Carolyn who checked me in was helpful, friendly and efficient. Tracy who fielded my initial phone call was excellent at providing the info and follow up I needed.
Carolyn was wonderful and amazing. She totally got my randomness due to me being tired from my very long drive. She got me all taken care of quickly and super politely.
This is my second rental with Public Storage. My first was on 4th Street and now I'm on US 1. Both Mary and Annette have been super helpful and are so sweet. I can't thank them enough for doing what they do. They're the best! I wouldn't dream of going anywhere else.
Carolyn was kind and went over and beyond expectations by providing technical tools & assistance to help me with the rental process!
How much are boxes? Do you Sell them?
I appreciate all the help I got. Nice and convenient to where I am moving. Thank You Tina
Clean, safe, and secure. Nice helpful staff.
Great service they were great
Mary at property 28087 (115 s us1 in vero beach) was very kind and so sweet I really want to let you know I give her 10 🌟🌟🌟🌟🌟🌟🌟🌟🌟🌟 very courtesy, fast, polite just a sunshine on a cloudy day.
Annette is amazing!!, very professional & helpful!!
Anntte was very nice and helpful
Decent security fair pricing
Annette is the BEST !!!!!
Dusty was very helpful would definitely recommend thank you for your help
Dusty was amazing, excellent customer service, very nice and helpful. Definitely recommend.
Love all the employees here; Annette, Tina, Dusty and anyone else I'm leaving out. Kind, respectful, and knowledgeable. Public storage is your best bet!
Great customer service thank you tina and dusty
Tina and Dusty you guys were perfect couldn't of done it without you!!!
Fantastic people great discounts thank you Dusty
Infested with rats and had a water leak store at your own risk
Annette is wonderful very helpful and friendly highly recommend.
The customer service was great Ms Annette was nice and helpful .The facility is nice and clean
Annette was super professional nice and friendly.
This location is very clean and well organized, and the staff is really helpful!
Excellent service, very clean units
Ladies are nice and friendly every time I visit. Great customer service.
Annette was very helpful and efficient. I would highly recommend this Public Storage facility
Very professional and polite
Annette is great! She was friendly and welcoming and answered all of questions.
Annette was great. Helped me find the right storage.
It was a pleasure working with annette and tina at this location very pleasant and helpful
I had no problems or issues with anything the staff was how can I say amazing especially miss tina she was super helpful and professional I say raises all around found me the perfect unit to store my late father belongings keep up the great customer service
Updating an older one star review which cited multiple issues with off site management etc. I was able to speak with someone from upper management who went over and above to address my concerns satisfactorily. I hope they fixed the issue with the other manager because I'm sure it will lead to other dissatisfied customers at some point if not. Online reviews are often abused but in this instance they helped my concerns reach the proper people, which otherwise they certainly would not. I respect Public Storage for reading their feedback and not just responding with publicized BS, but with real action. Based on the above they deserve to be at least considered for your storage needs.
Wasn't told before my unit was solded and lost unreplaces family things.
Great place to have your stuff thanks Annette and tina
I would like to thank Annette for all of her help during our stay. Extremely helpful, kind, professional and just a delight to work with. A true asset to your company.
I needed a storage unit in a pinch, and was contacted promptly the same day. It only took a few minutes and Annette made the process quick and painless. She was thorough, informative, and super friendly. It's just what I needed.
Gave helpful information about storage
I went to the store and the lady was very nice and courteous to me thanks for public storage for having such a nice employee
Annette provided excellent service helping me finding a unit that is fit just for me we need more workers like her in this world .
Hello my name is Brian I was a owner of a storage unit Annett was very great at the customer service and very helpful and has a great personality I am very happy for the service I will return again. Thank you so much.
Great service manager was very nice💕great customer service
Annette is a very good manager. I have rented here twice and it's always clean and the customer is great. Excellent service
Looked at numerous storage units on the internet, in the Vero Beach area, researching what works best for me, and this Public Storage ticked all the boxes for my needs. Best price by far, and Tina was exceptional in helping me get the unit that worked best for me, and kept my out of pocket expense down while going above and beyond time and again, Thanks again Tina, great job!!
Great customer service, will recommend to my family and friends!
Great service very helpful
Tina was awesome! I am paralyzed and she came out to the car and explained everything to me! She was really helpful.
Great service! Annette and Tina were awesome! I would highly recommend this place.
Immaculate service.Tina is fantastic.
Great service. Great staff
The staff here are wonderful and they have a variety of sizes for units.
Great location. Great service. Annette is always polite, caring and professional when I stop in. Very helpful in assisting me in securing a large unit.
Anette is a excellent employee that provides great customer service
After researching numerous storage facilities in the Vero Beach, Florida area, it was very confusing on unit size needed, costs, etc. BUT...when I spoke with Annette at Public Storage she was helpful, informational, kind and understanding my needs. Therefore, I decided to visit the facility and confirm my needs. Annette met me, gave us a tour and also provided educational information on different options. I feel that this employee should be commended on her professionalism and what a unique, educated, giving employee that she is. Thank you so much for having an employee who really cares!!
This place was a blessing in a time of need. Tina was the best with everything I needed and every question I had. I really appreciate everything Tina has done. I highly recommend this public storage. I tried to hire Tina for a job because of her professional and caring attitude.
Tina was very informative, polite, most professional and very likeable. The property was tip top. Recommend, definitely 5 STARS
We just rented a locker and were very pleased with the facility. Annette was very knowledgeable, professional and accomodating.
Great customer service all the way. Very helpful, smiles and kind. Tina is an asset to this company and puts her customers first.
Cleaning out my storage unit
Annette Reed has Very Good Customer service
Very pleased with the quality and speed of service Annette provided. In and out no problem. Nothing to complain about
VERY CONVENIENT GREAT FRIENDLY STAFF
I am currently renting a unit at this location, and I am nothing less than satisfied. Tina was very informative and made me feel welcomed. She takes her time with you. Even with a foot injury she walked with me to my unit to make sure it was fitting for my needs. I would definitely recommend this location to family and friends.
Can I store my guns in my unit
Tina could not have been more helpful in assisting me with my move, so was Annette when I revisited the next day, both very professional.
Knows what they're doing good customer service very friendly
Annette is so nice & helpful, I always choose Public Storage every time, Thk U 😊
Do your research, I did a little too late. Check out reviews on Consumer Affairs online, overall, one star rating. After 5 months of getting the unit, I get an email stating my rate is going up almost an additional $30 a month which is OUTRAGEOUS! The $20 lock I was conned into buying, also rusted and got stuck closed after only 3 months. I had to treat the unit myself because it was covered in ants, and the unit floor was filthy.
Easy to get along with and help me out with loading and unloading
Annette took great care of me! From the warm greeting the moment I entered through the goodbyes, she was very thorough and easy to like.
Storage facility very clean and Annette is always friendly and helpful
Dino rah was very pleasant and helpful would recommend this location
Outstanding employee!very friendly and efficient. You are lucky to have Annette working for you. I felt right at home!
The place was clean and the staff were great,I would recommend to anybody Public Storage
Dinorah was very helpful and informative. They have the best value of all the places we researched in Vero Beach. They also offer great specials to save you money! Very clean and safe place to store your belongings. I highly recommend using Public Storage. Thank You Dinorah!
Anette was amazing! She helped us get the right storage size! Very informative and friendly!
I stopped at this location to look for storage,and Ms.Anette was very helpful and respectable and I will be back when ready to move,thanks for great service and being very helpful...
Annette was fantastic! She went above and beyond! Two thumbs up!
This property was so clean and the staff was very polite & friendly .
Dinorah was so helpful & made process very easy!
Annette provided excellent customer service while we were processing our new account at Public Storage. She was very helpful.
Annette was very helpful and cheerful, thanks for great service
Annette is super friendly and helpful! clean and well maintained property. very easy to find.
Love the staff always great service
Annette was wonderful, a great asset to the company. She explained everything well and the unit was clean.
Shopped around for a unit and this one was the best by far ! Best prices and Annette helped us the whole way through ! She was very kind and helpful. Thank you Annette !
Annette was very helpful and considerate Thank you very much public storage!
Great location, easy access. Annette is friendly and attentive!
Good customer service very nice lady..
Shanna was very helpful and courteous. She knew all the info I needed and showed me all around, even took time to show me where the rest room was. Showed me two different size units. Rented the larger.
Can't get anyone in the phone at all
Ms. Annette was wonderful. She gave great advice and directions to helpful places in the area. The unit was very clean and easily accessible. Prices are great also. Insurance is required but prices are reasonable. Thanks for Welcoming us to Vero Beacb Ms. Annette.
Annette is their wonderful Office Associate, always ready and willing to help. We have worked with them for years, and highly recommend this storage facility. Friendly, helpful staff, easy access to your storage, and at a great location.
Thank you Annette for being friendly, helpful, and knowledgeable.
We have had a storage unit at Public Storage for several months and have been very happy with our storage space. Very convenient. Annette is very knowledgeable, helpful and she is an absolute pleasure to deal with.
Shanna was extremely thorough and helpful. She made the whole rental process easy to understand.
Annette was very helpful during our transaction. I booked the storage unit online and she called promptly to confirm our booking. When we got to the storage site she lead us through the storages to show us the one that we booked to make sure it was the right size for us. She was very nice and made the transaction go smoothly. Very knowledgeable about her job. Would recommend 100%
Shanna was wonderful on the phone and in person.Took care of me quickly and professionally.Very pleasant experience at this location.Thank you
Very helpful,informative and professional staff. A truly great experience
Customer was very good snd very helpful taking time to show me around and answering all of my question
Shanna was very nice and friendly while helping me with selecting boxes. But I'm especially grateful to her because when I went out to leave my car wouldn't start. She came out and helped me and was able to tell me what to do to get it to start. Thanks to a great employee!!
Annette was very helpful and patient with me in finding the proper storage for me. Top notch service. Thanks so much.
Annette donne un excellent service. merci
We were moving and had to use this place to store some of our things. I would never use this storage facility again, they promised an a/c storage which we didn't get and the monthly charge was way over $300 for a medium size room, plus it was extremely hard getting in and out of the entrance because of it's close proximity to the main highway. I had a 24ft truck and once I pulled in front of the office I had to practically back out into the highway to get in the front gate.
Shanna was very professional and helpful. The unit was clean and easy to access.
Annette provide clear information on my storage terms and great customer service.
Annette is give great customer service very friendly happy with renting here
Very helpful and pleasant she is an asset to the company
Loved Dinora....she's always very helpful anytime she's here i get the very best at her job she does not usually work at this office but is always a pleasure when she's here. Thank You Dinora!
Annette has great customer service i would rent from her anyday👍👍👍
No BS, Straight forward experience. Annette made renting a unit very easy. Extremely knowledgeable of her job position, no wasted time or effort! I recommend this storage facility for all your storage needs.
Annette gave GREAT 👍 customer service
Annette have great Customer service
Went to rent a unit here the great service
On arrival, we were warmly welcomed by Annette, the manager, who was very helpful, friendly and professional to us. When we recently decided we needed a larger unit, once again Annette was extremely helpful at making it an easy and smooth transition. - even finding us a unit very close to our old one - making it easier for us. The facility is clean and well run. It's secure - but easy to access.
Annette's customer service skills has been outstanding. All of my questions and concerns was put at ease. Thank you so much for hiring someone like her.
Manager and staff went the extra mile to make my rental a pleasant experience. Excellent customer service, clean, convenient, great prices especially on-line. Note: It's now 2017, and I need storage again. Same great service. Highly recommend!
She is a awsome person and employer. I rented from her several times and she has been AWSOME!!!!!!Ever since.
Annette at the 155 S.US Highway Rte 1 was outstanding. She had a great sense of humor when she was showing my rental space. I only rented with your company because of her. Be advised she was very professional in carrying out her duties.
Was helping a friend move in and the location is nice and the property was clean. I can imagine the staff is professional.
Amy was very courteous and helpful. A very smooth process to set up the rental.
Annette and Amy was very nice. Great service if you want friendly service go here.
Two of the most helpful and friendly ladies that I have encountered. Annette and Amy are awesome.
Rented here after the hurricane the manager was so nice and helpful. Great place to rent
Annette was so kind while helping us rent a storage unit. You have a great employee.
If you looking for storage stop by here the lady was great helped my daughter in law get a right storage.
Very friendly and helpful staff. Greeted with a smile. If you looking for storage stop here they will help you find what you need. Great staff
Nicest onsite staff you'll ever meet. Super convenient. Clean and good prices.
I had a very good experience with Annette at the front desk very professional and knowledgeable will continue business with them
Mrs kywanda was very helpful and showing me the property and explaining everything to me I appreciate her very much thanks for all your help.
Customer service here is great staff is outstanding especially Annette.rent here for excellent service
The ladies, Annette and Kelly, in the office are super friendly! Great service! I will tell all my friends and family about them. I also work in a busy restaurant in Vero and will tell my guests about this location if the topic arises. Thank you so much for the great service and help.
Annette was courteous and very helpful in helping us secure a unit with this facility
Annette is an angel. She made my whole experience smooth and easy with all my questions answered. She is a real professional.. I will definitely use this facility again in the future.
Annette is great. Great customer service is awesome. Every time I come to the office she friendly and welcoming. Great place to rent.
Annettes customer service is spot on. She's very personable, nice and helpful
kywanda and Annette was very helpful with all my storage need every question I had they was on point with everything I needed I would recommend this location to everyone.
This girl I need to take he home, good worker!
Rented here the staff is great here i will recommend to family and friends.
Wonderful people nice facility
Annette was so nice and helpful!! Very pleasant and will recommend the store to all my friends!!
Great place. Annette is very helpful and always friendly. Will recommend.
Stopped by this place looking for boxes to pack my stuff. The lady that help me was very nice and helped me get the right size boxes for moving. Friendly place with great customer service.
they are wonderful people
.Annette was great enjoyed her services. Will recommend to family and friends
Annette is the greatest!! Great customer service! And very thourough! Great worker!
Annette was very helpful and explained everything on sign up. Very friendly. Will recomend this Public Storage location to others.
Very friendly, clean and great central location.
Very well with my needs and answered all my questions (Jean)
customer service was amazing. facility clean and safe. Definitely would recommend to anyone.
Wonderful service! Held the unit while I got permission from my supervisor. Miss Annette is great in making your move in and sign up experience a breeze.
Annette was very friendly ...an very informative...will be here for a while
I enjoy the staff (Annette) . They are very helpful. Great location. Easy to get to & found adequate unit for my needs. Thanks so much.
The PS crew are great. They were helpful when I initially called to reserve a unit. When I arrived they adjusted for my needs. As I started to unload, I became ill on site. PS crew member Kristina took charge. She secured me physically getting me safely moved to a comfortable space. Kristina took care of me until paramedics arrived and she secured my belongings. She kept me safe on all counts while continuing to help the incoming PS guests without interruption. Kristina is one of my hero's. While my supplies were stored at PS I felt very safe and appreciated the secured entry/exit. Thank you, Vero Beach PS.
This is a well-managed property, thank you Annette. Controlled climate makes a big difference.
Great place to store your stuff and the people that work here are great to.
The customer service was amazing! Annette was nice and helpful!
Annette is fantastic to work with. The property is a little cramped if you have a big moving truck.
Very courteous and helpful staff. Great location.
Great place great staff great service. If you want storage rent here
Annette was very helpful and patient with me, the price to store my car was right so I had a good experience. If you need storage in Vero Beach area, I recommend this location.
Rent hikers; every 6 months unit cost goes up $20. Moving out A.S.A.P.
Annette was very nice and everything went perfect.
I rented a unit at this location.Great customer service.The property was clean and i will tell all my friends to rent here if they need storage.
Great Experience, Nicest most professional folks I have ever dealt with Keep up the great work Mike W
Such a sweet receptionist, every time I come I am greeted with a warm welcome. Annette is an asset to your company!!
My girlfriend rented a unit with Public storage.Annette was very helpful when we came in to get the storage.she was great,showed us the right unit since we never used storage before,we highly recommended renting here,great customer service.
Kristina was a delight. Professional, knowledgeable, and friendly. Looking forward to our storage experience with Public Storage.
Annette and Jennifer are so professional and just total sweethearts. My unit is in Boynton, but I live in Vero. I love doing business here; unlike in Boynton, I always feel welcomed here!
Rep @ location Annette was very helpful, and gave me everything I needed. Place is very clean, and easy to access. I highly recommend their location. Thanks.
Great service!!!! Always feel welcomed by Annette. I would recommend this location to anyone.
I stopped by to look at storage spaces. The lady was very nice showed me several spaces. I will be back to rent with Public Storage when I'm ready to move.
Wendy was fantastic! She took the time to help me and answered all of my questions! The location is clean and easy to get to. I would highly recommend it to anyone!
Clean facility conveniently located. Best of all excellent customer service. Thanks Annette for getting us set up so quickly and easily.
Well I rented a unit here and it was great,I will definetly reccomend my friends and family,and the customer service is great,I wanna thank Ms. Anette for being very professional.
My Mom rented a unit her Annette was great very helpful and friendly. She showed us the right unit for what we were storing. Great customer service will be recommending to all family and friends
We have rented at this location several times in the past. Each and every time Annette had handled our paperwork efficiently and always with a smile. This most recent time was no exception. She even took the time to suggest packing supplies to protect our goods. I would recommend this location to anyone.
Close to our condo to add and remove things. Always kept clean. I do believe that Mary did sign us up for the unit, but that was a hectic day. No problem getting the unit we wanted. I have to say Annette was the most friendly and helpful while we rented. She was also gracious as we exited and allowed us back for one forgotten item. Would rent and recommend this location unequivocally.
Mary has been very helpful and has answered all of my questions.it is a pleasure to do business here.
Jennifer and Mary are the best: always keeping in touch with me. They are always most gracious in fulfilling my storage needs
My family and I needed boxes to move out of our house and needed to move out very quickly. Mary gave me the boxes I needed and gave some tips on how to use the most out of the boxes too. I will definitely recommend this place to anyone who needs extra storage place because how helpful they were!
Great staff, very helpful - No issues over 2 years there
Went in to get prices for some storage unit sizes. Very impressed by the manager, Mary, who was friendly and knew everything I needed to know by heart.
I would recommend this store which I have been using this location for some time know .Thanks Mary...
i went in today to seek a storage unit for me and a seperate for my son i was greeted by an amazing woman by the name of mary she was the best im a bit of a stiff around new people but with her charm i loosened right up i will be back with a moving truck to buy two units one for me one for my son thank you mary for the wonderful help
Mary and Kristina where very nice and helpful. Thank you both.
Very helpful staff. Facility is clean and well monitored. We have a storage unit and parking spot and both experiences have been great. Have been here a year and plan to stay many more years. Mary and everyone there is very nice and efficient.
Mary is great at front desk, she makes the interaction very pleasant. Thanks, Dave.
Was treated well by all associates and will use them again every time
Mary was great and beautiful smile
Mary is a wonderful person and she is an asset to the company. You will enjoy working with her as I did. Thanks Mary for everything :) From Tim Jackson
I got a unit about a month ago, go see MARY, shes very nice and explains everything you need to know. Public storage also has furniture covers and packing stuff. Boxes, bubble wrap..ect.
I have used public storage for 2 years. The service has been excellant and MARY has been most helpful to provide for my needs Again i want thank you and remain a tenent at your facility.
Mary is informative and always helpful. I have stored my things here for several months and have never had any issues, I feel that my things are safe and secure.
I would recommend this storage facility, a women named Mary helped me at the desk and she answered all my questions she was so pleasant and helpful. Staff being so professional alone is worth going there but on top of that they are clean and safe prefect for my storage needs.
Mary has been very helpful to me with all my decision needed to make my experience at public storage great and I also appreciate the courtesy calls because everyone hates to pay late charge fee. Thanks for your help all your help Mary!!!
I really appreciate the service received at the Vero Beach location, Mary is always friendly & helpful!
My wife and I have used this facility for a while now. One of the things that really drew us to us Public Storage is their attention to security. Between the cameras and special locks, my wife and I rest easier knowing our stuff is well protected. The staff is always very friendly and helpful. The manager, Mary, always remembers our names and makes us feel welcome. She is also very helpful, knowledgeable, and a genuine pleasure to talk to. This is definitely the place to go if you need to store your things.
I found the people at the public storage very helpful especially Mary, she has gone above and beyond. She is very friendly and always is very helpful and goes out of her way.I have found the experience a very good one. I would recommend you to other people. Written by Paula Friedman using Tina Townsend computer.
Mary was professional and great to work with. She researched the Public Storage network to find the available unit that best met our needs among all three Vero Beach locations. In the end I was happy to rent at her facility. She handled the sign-up quickly and efficiently. Mary was pleasant throughout, has great customer service skills and represented her company well.
I was so pleased with the excellent service and help when I rented 2 different storage unit facilities recently. Your employee Mary was so kind in getting me one regular and one climate controlled for my piano---she was helpful also with my purchase of many different sized boxes and bubble wrap.---She made a very stressful move so very much easier. She always smiled and tried to be as helpful as possible. I would recommend your Vero Beach location to everyone !
You are very lucky company to have such an amazing employee like Ashlea on your team! She has always been so friendly and understanding. Every time I come into the office she always greets me with a smiling face! She has wonderful customer service skills! I would recommend this company and location very highly to anyone that is need of storage!
My boyfriend and I currenlty have a storage unit at this facility! We have had pleasurable experiences with everyone here especially from Ashlea! She always is smiling and polite. She has been quick to offer assistance with anything we need. She is very understanding with our situation on not always paying on time and still treats us with respect and kindness! Your company was blessed with a sweetheart! I would recommend this location to everyone looking for short or long term storage needs!
I have only good things to say about this facility and those who work there. I have received wonderful help over the years in making changes in the size of my rental unit as well as getting one closer to the entrance. I would recommend this facility to anyone.
i have been using the facility for 15 years and it has been great. Mary took care of us when we started using the storage facility and she is still working there and she has been wonderful ! Thanks Mary !!!!
Kaira was amazing and very helpful. I got the storage I need and for a good price. I will always come here anytime I need to store anything. EDIT: I have now ended my contract but everyone here is still amazing. Mary was great in helping me do everything to end the contract. I have never run into someone here who wasn't anything but kind and wonderful to talk to. As I said before I will always come back here anytime I need a storage unit.
I am a storage unit buyer it is a pleasure to visit your facility it is clean well run and very easy to deal with .... its a shame you cant clone mary..............if you ever figure out how to do it , put my order in for one ...and again thanks for mary
Mary and Anita are very professional and pleasant to each individual that comes into the office. Every time we need a storage unit we have gone back to public storage. We also think it is ridiculous that our area is the only storage unit that will be open on New year's. It should be closed and celebrated like any other national holiday.
Mary was very knowledgeable and answered all questions completely to my satisfaction. This is the secind time in 6 years that she has rented us a unit and we are completely satisfied with her friendly and competent service.
Great storage unit - been here 3+ years and very pleased! Never any problems, always friendly and helpful reminders when I forget to make the payment on the 1st!
I am very impressed with this facility and the office staff (Annette and Mary) are the best, they are always friendly and they know who I am the minute I walk into the office. The facility is very clean, the unit I have was super clean when I rented it. If I was to have any complaints it would be that there is no elevator for the second floor units, myself and my husband have recently had trouble doing stairs and an elevator would be nice. Again Annette and Mary are the very best, super friendly. I would recommend this facility to all of my friends in a minute.
Mary was awesome and had great interpersonal skills....
Have had the unit over a year. Annette the lady that is always in when I go there is so very sweet and nice. I have not had any problems and the unit is very good. Thanks, Mike