Public Storage Self-Storage Units at 650 4th St, Vero Beach, FL
Address
650 4th St Vero Beach, FL 32962
Office Hours
Mon-Fri 9:30 AM - 5:00 PM
Sat-Sun 9:30 AM - 5:00 PM
Gate Access Hours
Mon-Sun 6:00 AM - 9:00 PM
Storage Facility Features
Boat Storage

Car Storage

Climate Control Storage

Indoor & Outdoor Storage Units

Property Manager Lives On-site

RV Storage

Small, Medium & Large Storage Units
Office Hours
Mon-Fri 9:30 AM - 5:00 PM
Sat-Sun 9:30 AM - 5:00 PM
Gate Access Hours
Mon-Sun 6:00 AM - 9:00 PM
Storage Facility Features
Boat Storage

Car Storage

Climate Control Storage

Indoor & Outdoor Storage Units

Property Manager Lives On-site

RV Storage

Small, Medium & Large Storage Units
Close Location Details
View Location Details
Outside unit

Drive-up access

Climate Controlled

Inside unit

1st Floor

Climate Controlled

Inside unit

1st Floor

Outside unit

Drive-up access

Climate Controlled

Inside unit

1st Floor

Outside unit

Drive-up access

Climate Controlled

Inside unit

1st Floor

Outside unit

Drive-up access
Nearby Self-Storage Locations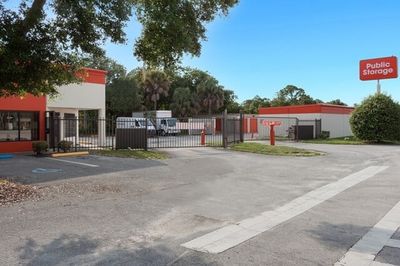 Self Storage Near
155 South US Highway 1
Vero Beach FL 32962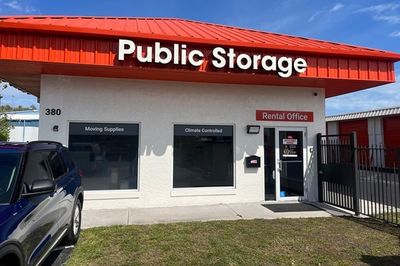 Self Storage Near
380 5th St SW
Vero Beach FL 32962
Self-Storage Near Vero Beach
Resources from the Help Center
See what fits in different storage unit sizes
Vero Beach Storage Units Near U.S. Highway 1 and McKee Botanical Garden
McKee Botanical Garden got its start in 1922 and was known as McKee Jungle Garden until 1976, when much of the jungle was developed. Now a National Historic Landmark, the garden's 18 acres are famous for orchids, water lilies and fly-trapping pelican flowers.
Vero Beach Public Storage has indoor and outdoor storage solutions to fit your needs.
At Public Storage, You'll Always Find...
Keypad Access

Friendly Staff

Month-to-Month Rent

Moving Supplies Available

Free Parking

Well-Lit Facilities
Reviews
( 342)
Annette that store manager is absolutely amazing. When I went with her about a problem she fixed it, and was willing to drop my rate for a couple months.
Annette was extremely helpful in getting me a storage unit
Annette is AMAZING!!! She noticed that I was paying too much for my unit, that I've been renting for 6 years, and got may payment LOWERED!!! Thanks Annette! You're the best!
Quick and easy and very polite personal
Excellent service thank you Annette :)
Carolyn at 4th st Vero beach was so helpful and efficient with questions and Rental
She was really great. Always helpful
Annette was very helpful and professional. The property looks nice and updated. Would recommend this location to everyone.
Annette was very helpful with my account at another location
Annette was great to work with! Highly recommended!
Ms Annette was great help with the services I needed help me download app in all she was a outstanding with me today
Thanks to Carolyn she got me a great space just moved back thanks
The whole experience is easy, from doing everything online yourself at any time of the day, to the actual storing of belongings, to the ease of automatic monthly payments. The whole thing is just one easy transaction.
Caroline Wonderful customer service helped us out tremendously
Thank you Carolyn for a great experience first time rental thank you
Annette always professional and provide great customer service
Very good. Always the best experience when I come to visit my unit, staff very friendly. Cannot express how clean the property always is. Still excellent service and very clean
Annette help us very good. She had a lot of paciencia with us. She is so friendly and nice. I recommend this place.
Annette is awesome! Very helpful and friendly!
Cheryl the manager was exceptional. Very accommodating and available to address all my concerns. Check out process was very smooth and quick.
Annette was very helpful installing the app on my phone
Very friendly staff. I worked with Annette, who was very knowledgeable and helpful.
Annette was great help me with my rental. Very professional kind courteous. Always willing to help
Annette is always friendly and helpful
Public Storage hiked my rent $52.00 for no reason after only 5 months. I spoke to 3 people regarding this and all they did was send an email that generated an email to me declining any reduction or any explanation all 3 times. I will never use them again or recommend anyone else their way. They make you pay their insurance which only lines their pockets.
Annette was awesome. She's always helpful
Absolutely GREAT service! Annette is always very thorough, punctual and ensures her customers are taken care of and in the loop! 10/10 would recommend stopping in and giving her a visit for all your storage needs!
Above ans beyond helpful patient and kind
Still wonderful seeing Annette everyday helping out she does a wonderful job
Anette is friendly and helpful!
These units are well taken care of. Annette is very friendly and helpfull.
Let's face it. Storage fees are painful. Thankfully, part of our fees goes towards making payroll for the fine staff Public Storage managers have a knack for finding. I'm sure you've seen Annette's friendly face and helpful manner whenever you visit the 4th Street facility in Vero Beach, FL. She has been there for many years, and just like the other staff members, they try their best to make it a little less painful in any way they can. Here's to you, Annette! You are a keeper!!
Annette is a wonderful manager always helpful
Annette was one of the kindest, and most helpful managers I have come across in a long time. 😁🤩❤️🙏
Annette was kind and helpful
Annette is very very kind saved me the stress of finding a reasonable storage place
Annette is such a sweetheart and very knowledgeable 😊
Brian did a great job with my rental! Thank y'all so much:)
Annette and Bryan were very helpful. They answered every question I had with ease. Very happy with online rental and now with the in-person customer service. Very happy!!
Cheryl was a great help today in straightening out my payment. Thank you so much for you amazing professionalism.
Annette great customer service
Annette was very helpful & so nice I loved interacting with her.
Annette is a great manager always professional
I think Annette was awesome everything was done in a Time fashion and she didn't let me leave until I fully understood everything had access to everything and knew how to work it
Annette you are so awesome! Thank you very much and I appreciate you to the fullest 😊
Very informative of rates & other info , took time 2 show me the diff size units , not a difficult experience , thanks Annette .... & swift courteous & helpful when I purchase units from this location .
Annette is a terrific manager always friendly
The place was nice and clean,the service is great,I would recommend anyone here,thank u Ms. Annette for for being very respectful and helpful..
Exceptional service and a very trustworthy, friendly staff. Highly recommend this location!
Annette was very competent, friendly and efficient. The process went very smoothly. Five stars!
Very helpful and was very pleasant and nice helped me wit everything I needed n offered more as well… we be tellin people to come here
Annette did a wonderful job setting up our unit
Annette was very splendid and sweet helped me and got me all set up before closing and I am all set up thank you
Very clean highly recommended. Best place to rent
Ms Annette was a big help she waited for me because I got lost and they was 5mins to close☺️
Annette was good too me the hold time I getting me a storage. We need more people like her. She was very very nice and helpful
Friendly service wonderful customer service and I am very happy with all the help that I received when I was there thank you for everything
Great place to go!!! Very nice customer service!!! Clean property!!!
Bob was fantastic, very helpful and awesome customer service. 👏
Annette and everyone at the facility were top flight. Great place to keep your things. would use again in a heartbeat.
Annette was so helpful. So much better than going to the contactless place. I will always come back and ask for her.
Annette very y helpful when I rented
Such a pleasant environment. Annette was outstanding! Answered all my questions and made me feel very at ease. I will highly recommend this location...
Thank you Annette! Very helpful and professional.
Great service. Pleasant experience. Annette was very helpful and attentive.
Anette is doing a great job and always give fast a friendly service
Annette is such a sweetheart was very helpful to me. Thanks for all your help Annette.
Kirsten was very polite and helped me out, i would highly recommend this storage unit to anybody that's looking for one.
Annette was fantastic. Friendly, helpful and great to work with!
Kisten was great. She handled my change of units swiftly. She has a great personality, easy to work with!
Everything went well they are nice thank you..
Sandra is very helpful! She walked me through the app process! No more trying to remember the code!!
Annette is one of the most amazing employees that Public Storage could ask for always accommodating always willing to help always always working I am so grateful for a place such as Public Storage 4th St in Vero beach because it makes my life so much easier having someone like Annette helping me handle oh my storage needs!
Annette and sandra were super helpful and really polite. Best experience of customer service ever
Bob is a ROCKSTAR employee! Not only did he make my entire week by being so kind and funny… but he also went totally out of his way to help me unlock the padlock on my unit. I've used public storage for years in multiple locations, and any other employee would've given me a lock-out form, and sent me off. But Bob took the extra time to see if he could fix it himself, and he did! Saving me a ton of time, money and headache. Bob makes me love public storage, because it means they care about what kind of employees they hire. Thank you so much for your help Bob, you're a wonderful person!
I went in today and Bob was amazing nice friendly service and he answered all my questions and was very very helpful with explaining the whole process…
Annette was a joy to work with. Best customer service. Please give her a raise.
Could not ask for a nicer customer service representative. Sandra went over and above to accommodate all my needs, answer all my questions and did it in a very friendly and courteous attitude. They work with me through my phone and in person and could not have been a better staff. Cassandra and a net should definitely receive a raise because they are the best customer service agents that this Google Advisor has ever dealt with.
Annette is the VERY Good at her job. I've already recommended this location to 4 of my clients. Thanks for the great customer service. It's rare nowadays! Ron
Excellent customer service with both Annette and Bob....just recently rented a space and this place is GREAT.
Great job always friendly great customer service
Great friendly service from Bob, initially with rental agreement, no complaints so far!
Annette was amazing employee to talk to she was very helpful and made sure we good.
Annette is always friendly and hospitable! Great Service and the property is always clean.
Clean, affordable, and safe storage facility. Annette is very thoughtful and friendly!
Annette was very helpful in getting my billing auto pay issues straightened out. Downloading the app to access the property with my phone is very easy and convenient. Will recommend Annette and Public Storage
Loved working with Annette and Bob. They made everything so easy. I had worked with Annette 5 years ago and she helped me so much. She made everything go so smooth, and explained every that helped me so much. I would work with them in the future Can't say enough about them.
Annette and Carolyn was so helpful. They made sure i was in the right space .
Bob and Annette were great!!! They addressed all my questions in a professional and courteous manner and they were instrumental in my choosing Public Storage. I would highly recommend Public Storage for your storage needs!!!!
I have been working with Caroline for several days getting the correct unit for my needs. As I am from AK and doing this long distance it has been difficult. Caroline had been so patient with me and helpful getting just what I needed. Her knowledge, patience and attention to details was so nice. She stayed on the phone with me to make sure all went well with my reservation. Caroline is truly an asset to this company. Thank you Caroline.
Excellent storage property and very well run. Bob, the person on duty could not have been more knowledgeable and patient in getting us oriented. Also, very competitive rates for the area.
Kirsten at the 4th and US1 location was so very helpful this morning. She was very understanding and she helped me to solve my problem with a smile that I could hear over the phone. Thank you! Have a HAPPY JULY 4th !
Annette is very professional with great customer service I recommend renting here
Annette was very helpful, professional and responsive. The property is well kept and clean. I highly recommend
I have had a unit at this location for years. Each time I call with questions for Annette, she is responsive, professional and pleasant. The property is clean and well managed.
Bob was very helpful and nice man
Great place very nice employees
Annette and Bob were wonderful with helping me with everything I needed. Their customer service is wonderful and made sure I knew what I needed to know and made sure I understood all the information I had to know.
The property is always clean and the staff is super friendly
Bob was super personable and helpful with my unit selection and helped suggest additional helpful supplies which I found very useful!
Bob is one of the most professional individuals with whom I've ever worked. He escorted me personally to our storage unit - walked us through the process step by step - gave us all the information we needed and I was out the door within an hour. BRAVO!!!!
Great place to store staff very friendly. Facility nice and clean
I stop by for prices and the manager was so helpful trying to get me the right unit. I will be back to rent when they have the unit I need.
The manager on duty was very nice
I went to Public Storage and spoke with a very nice lady named Annette and her Store was very clean
The lock got rusted shut and they tried telling me that I just had the wrong key for it when it was absolutely the correct key that was placed on my everyday key ring when I purchased the unit. I emailed and they told me they'd reimburse for the new lock I had to purchase after using bolt cutters to remove their rusted one, which took forever. What a headache. I didn't even bother with reimbursement, I just cancelled my unit and removed my things that were mostly covered in mold even after I had purchased an overpriced product they recommended that would keep the unit dry. This place is a joke.
Annette is great. Will recommend renting.
Great customer Annette was wonderful.
Horrible business, save your time and money. I stored a vehicle here while I am stationed overseas and was told the rent would barely go up. However, less than 6 months later it started to increase and a year later my rent had almost doubled. I eventually had to get family to move my vehicle because the rent was just too expensive, at nearly $400 a month for a standard none-climate controlled 10x25. I would never recommend anyone doing business with this place again.
Awsome. Ms. Annette. Was the Best i recommend public storage. Thanks so much
Very professional...great customer service
Carolyn was amazing she did a very great job.
Looking for storage this facility is very clean, will recommend to family and friends. Annette was very friendly.
Facility is always clean and Annette is very friendly. I will recommend this place to all my family and friends. Great place to rent
Was helped by Erin at the public storage on 4th stree in Vero Beach. She was extremely helpful, friendly and made me feel like she had known me for years. Went out of her way to get us the best price for what our situation entailed being that we already had one unit at this location. I would recommend this place to anyone. Only thing I would change is the fact that they are only open till 9 pm.
Annette was great will recommend renting here
I visited this public storage 4 days ago ,The young lady that was there Ms Reed was so nice and helpful and she answered all of my question.The place was very clean.I would recommend this storage place to anyone.
I went inside the Public Storage off of 4th Street on Sunday Aug 23rd to inquire about a unit and the young lady Erin was very helpful. She showed me the right size I would need. She also explained to me about the eRental online when I decided to move. She was very sweet and helpful with my needs. I will be doing the eRental when I am ready. Thank you Erin for all of your help.
Ms Annette Was Very Nice and Has Great Customer service
Public live auction now on Zoom like meeting with bidding glitches giving 2 people advantage, while all other bidders muted.
Annette was very professional and kind person to deal with. Will promote this storage company as such , with good prices to friend and family. Brian District manager was very helpful too, over the top. THANK YOU Ted R
Annette was great clean facility
Does this have RV storage?
It was hot inside, no space to actually put your things in the walkway to get to your unit
Mrs annette is one of the most friendliest ppl ive came across in along time, everytime i come in shes always positive and nice!!! I come to this location just to see her!!! Great job!
Very nice and clean facility. Annette is very nice and friendly. They are very helpful and very easy to work with. Love this place A+++.
Annette is always so friendly and helpful
I was late for my rental appointment but Lorraine made no fuss about it at all... She had my rental information all ready for me I just had to pay and sign... She was very friendly and knowledgeable... It was like going to a family or friends place to use a room for storing my belongings...
I was at the 4th Street Public Storage and Lorraine help me she was very friendly and help me on her lunch break the place has been clean I have no problems with it staff is excellent to me and to my mother they make an effort to see and say hello to her when she's outside in my van so I give these guys a five plus star rating I want the people in that public storage 4th Street to know they appreciate everything they do I'm keeping everything clean I came in a good positive attitude and they're very very friendly I recommend this place to anyone that is looking for a good place to rent prices are reasonable you can't beat them just tell him Joe sent you guys keep up the good work and stay safe out there
Be forewarned, they will raise your rate and continue to raise it until you can no longer afford it.
Lorraine is absolutely fantastic! She always brings a smile to my face. Definitely a keeper!
My boyfriend and I just got a space here. Nice and clean. Mary was so helpful and even told us how to pack my boyfriend's Pokémon cards so they wouldn't get ruined. Great place! We love it! Wouldn't dream of going anywhere else!
Small Company working long term in IRC, had visited Self Storage on 10th St. I view several rooms with the store Manager and got all the details up front. Well staff and clean. Looking forward to do business.
Knowledgeable, helpful, and nice. Mary and Dusty made the process simple and fast. Thank you, ladies! You made my wife and I feel very comfortable putting our things here.
Very satisfied. Mary was very helpful!
Dusty your beautiful and a very pleasant experience doing business with you
The grounds are always clean and the site secure. Mary the manager is very helpful, proficient, and friendly. It is a good place to store your things. I wouldn't store my things anywhere else. They're the best! Highly recommended!
Mary was very helpful and patient with my Mom in setting her up with a storage unit, thank you!
Jennifer gave me such a great experience. Very patient in explaining the process and showing me units that best suited my needs. I will be a long term customer of Public Storage. I also really loved that all the supplies I needed were right there for purchase. Thank Jennifer for a very pleasant experience.
Thank you Kristen for your persistence & positive attitude, going above & beyond to ensure I got the best unit for my needs & for closing my account in time, saving me any undue extra fees! Appreciate u & God Bless!
Always nice and helpful. Been there for several years now and have no criticism at all.
Public storage is already a five star,but people like Tina makes it a lO star.thx.
Had a great experience with public storage with Mary at the Vero Beach location 350 4th Street. Add three units and she was clean and thorough very nice personality great person to have working there at public storage..
Had 3 units and Mary was excellent to work with and always cleaning up around the facility. released 2units, one left and I would recommend this facility ! Thanks Mary, your doing a great job.
Friendly managers. Quick and easy sign up. Clean facility.
Today I went and purchased a storage I was very happy and pleased with the service I received the attendant was Tina very pleasant and again I was very happy I'm very pleased with the service thank you
Been here 5 years ... Mary is great...
Friendly professional service. Knowledgeable helpful managers. Extremely clean. Very secure. Good price. Excellent location. Convenient. Recommend highly. They even helped my neighbor get a space.
I would like to compliment Mary who is always pleasant, professional and courteous to me when I visit the office at this property. She is always ready to attend to any concerns that I have. For that reason we will continue to maintain our storage unit at this location.
Kristen said she was in training but treated me like a seasoned veteran at her job. She was absolutely efficient and knowledgeable about the units available and helped me come up with a great compromise for my situation I did not know was available. She explained the one time set up fee and offered me automatic billing to relieve me from having to remember to call in a payment. Great Job Kristen!!!! You made this experience painless.
Great customer service facility nice and clean
Great experience when I went to get a unit and Tina was great highly recommend it
Tina & Mary at 4th st Public Storage were so very helpful w my decision to rent there.. covered all my questions and I'm truly grateful that I signed up w them today..
We used the storage facility for 7 months, and were very pleased with the cleanliness and ease of access. The office staff was courteous and professional. Totally enjoyed the overall experience.
Dusty was awesome...walked me around, showed me the property. Made me feel that she cared about my stuff as much as I do. Friendly reminders when rent is due. Great price for a big unit. Nice to see people still due business without robo calls. i Have recommended public storage to several friends and family.
Tina was kind and informative about the storage units. She guided me through the process efficiently and helped me decide what I needed.
My soon to be wife and I rented a space for our holiday decorations a couple of months ago. Mary was very nice and helpful when we set things up and she remains that way whenever we go to the office. The other staff members are nice too. The facility is always clean. We couldn't be happier.
Great communication skills. Best customer service skills of any storage facility. Very patient, understanding, and always welcomes you with a smile. Mary is the reason I still store here.
Good price, clean/secure facility, professional and friendly staff. Recommend highly. Made whole process easy and stress free. Even called my husband when I locked my keys and phone in the car! Awesome ladies! Wouldn't store anywhere else! They are the best! A class act!
Mary helped me and my roommates get a space we could afford and fit all our stuff. She was so nice and the place looks clean. I like it a lot! My roommates do too!
Excellent service. The staff was very helpful and the units are clean and well protected .
Stop by location to check prices and Mary was very helpful. Will rent here when I move to area
Those gals are so friendly and nice. Helped me get right garage for my stuff. Even helped me store my motorcycle. They're great!
This is my 2nd round renting storages through public storage and have had the best customer service and Dusty is the best of the best!!!!
Stopped in to see about my garage at the other location. Mary was just as friendly and helpful as the lady where my stuff is. Great place! Recommend highly! Always nice and courteous. Kelly was super nice too!
Good price, clean/secure facility, professional and friendly staff. Mary and Dusty is the person to contact
Mary was very accommodating and pleasant to deal with. I always recommend Public Storage as they are clean, secure and have a range of options to select from. I had a $305 unit for a while at another Vero Beach location, and the current 10x15 discounted one month program brought me back in the door. Quite a few people are aware of my most recent need for storage, and I have been quick to drop Public Storage's name as a last minute, full-solution storage provider.
Very helpful and professional. Super clean facility. In good location. Mary and Lorraine are the best! Have been here for awhile now and I still think they're the best!
Not recommended at all. Stay away. Giant Water Bugs. We rented the unit in March and came back for our stuff in July. When we opened the unit all of our boxes were surrounded by several dozen large water bugs. Some got into the boxes. We had to open every box on the site and check for water bugs. Some boxes had eggs in them. We needed to replace 6 boxes and Public Storage instead of helping us out and giving us boxes, charged us for the boxes. No one in this facility cares about what happened. They won't refund a month or even the money we spent on boxes. The insurance says nothing was damaged just wash them. A terrible experience.
I will never put my things in that storage again every month they raise the prices
The manager of this location has been extremely helpful.
Good people that are nice and friendly. Helped find me a place that I could put my things but didnt cost too much. I like them alot. Go there they help you to. They take the time to explain how things work. Very easy to understand if you listen when signing up.
Best place in town highly recommended
Clean and well presented and handled by Christine The $1 for first month was added bonus
Great service! Christine and Mary we're very helpful.
Great prices and service. Christine was very helpful. Even open on Sundays so was very convenient for me.
Clean storage units that are affordable.
The facility itself is very clean and well maintained. The staff, Christine and the other ladies, are nice and very helpful. The manager, Mary, is extremely knowledgeable, helpful, and kind. It is for these reasons alone that I am giving them a five star review. If I were to review Public Storage themselves, it would be a far different review with a much lower score. Far too many rate increases.
What times can I access my unit?
Mary was so helpful & professional, it was an effortless move-in.
Im back! 3rd time coming to public storage and all 3 times i got Mary who is awesome at what she does! She makes you feel at ease during the most stressful of times! Extremely knowledgeable, has great customer service skills and friendly! Mary definitely is my go to for help. Honestly more places need employees like this! The facility is clean, easily accessible and great for storing! Wouldnt want my items anywhere else! You wont regret renting from public storage! Update: I've been renting at Public Storage over 3 years and I saw my rate going up every year; whereas, someome could come in new and get a lower rate than me. Mary was kind enough to contact corporate and request a rate decrease. They agreed and it was extremely helpful. Mary is on top of it and I hope that Public Storage recognizes this!
I'm completely at awe how nice larnyess was over the phone haven't been to the property yet but I'm sure it will be great. We need more people like her.
How much per month for units 10x10x8. Is that measurement 10 feet deep, 10 feet wide, and 8 feet high?
Larnyess has a great smile very approachable was nice and very patient with me as you know moving is very stressful.
Have had a space here for six years and have never had a problem. Very clean and well maintained. Professional staff. Convenient location. Pleasant interactions.
Do not use this place. They have roaches that infested our boxes and came out as we were unpacking in our new house.
I visited this facility yesterday with my boss & his son. The units hadn't been opened for a couple years, and the locks were froze on both units. Christine was so helpful & pleasant in assisting us with our dilemma. She went out of her way to help us. We would definitely recommend this storage facility to everyone.
The staff, Mary is always very pleasant and very helpful!
do you have small units to rent? What size?
The ladies there were very helpful and kind. They made getting a space for my daughter very easy and even laughed at my bad jokes. Nice place. Recommend highly. They are the best.
Mary was great to work with. Nice and clean facility.
Can I get to my storage before opening hours?
I walked in to get ideas on what size storage I needed and Larnyss was very helpful on helping me choose the correct size.
Over and above good customer service always! Very clean!
Used Public Storage for my move to Vero Beach for 6 months while renting a furnished condo. The staff was excellent, always friendly polite and professional; and the property was always clean and well lighted.
Mary was quite Pleasant extremely helpful when up and over Beyond to accommodate me she kept the word by calling me and followed up with me and got me come to be placed I really appreciate her help and I would strongly recommend anyone looking for storage to this location thank you
I have had my belongings at this storage facility for several years. Nicole was on duty when I came in to downsize to a smaller unit. She was so helpful! She very professionally and knowledgeably helped me through the process. She was respectful and patiently responded to all of my questions. It was a pleasant experience!
This is the second time I've stored my belongings at Public Storage. The US HWY 1 location 5 years ago and now the 4th St location here in Vero Beach. Good prices and the facilities are very clean and secure. Mary and staff are beyond helpful at all times! I highly recommend them for your storage needs! :)
Mary was very nice and helpful; great person
This store has the best team and are very helpful
They offer inclosed temperature controlled units. When available they have parking for rent for rv's, boats, and trailers, ECT. You can buy all your packing supplies on site.
I had a storage rental here for over a year and few months. Staff is very knowledgeable and friendly. Unit was correct size and super clean. It was an a/c unit. It is gated and very well secure. Will use again.
We had our furniture and household belongings in 2 unit for 2 years here. Even through hurricanes our units were secure and dry. But it is the staff that makes the ultimate difference. They are real people with real solutions, not just a nameless faceless corporation. Mary is very professional and helpful as well as the district manager. Thank you both so much for the 5 star service.
This facility is always clean and staff is extremely friendly. Mary is very knowledgeable about the product and additional uses! Everyone has been helpful! Will definitely recommend coming to this location!
Total experience was superb. Mary and Ashley were knowledge and helpful. Storage units were clean and easy the use.
Quick and respectful service
Mary and the staff were very through and professional. Highly recommended
From the moment we stepped through the door, Mary was helpful with everything we needed to know, and was always there ready to answer any questions we might have had. We stored our motorcycle and trailer and they were okay with us leaving the truck there overnight and even for a couple of days. I would definitely return and recommend this storage facility. It's a great location, and immaculately clean.
The employees were friendly and helpful. Mary was knowledgeable and helpful with everything I needed. The unit was clean and what I needed.
I've historically had nothing but bad experiences when I've rented storage units, but this time things were different! The front desk ladies had me cracking up, yet they were still very professional. I would definitely go back there to rent again! Kudos to the new chick in training. Nice job.
I have a friend of mine using one of those storage bins there it's very clean walked in no problems gate works great so I assume everything is good there
I rented a storage locker here for a little less than a month. The staff was extremely helpful, I was taken to the locker before I had to sign anything to make sure that the space would fit my needs. I was told about the first month price of only one dollar, I was shocked to find that price still applied to me as I was only planning on renting the locker for one month. After one time fees and the one dollar for the first month I ended up paying far less than any other storage facility that I had called for prices. I would highly recommend this location!
Awesome employees Mary and Amy at this location, fair prices and very clean units
Fantastic service, easy entry, clean and great security...Mary, Amy and Ashley were all wonderful and extremely helpful...Public Storage is #1...We will definitely be back.. Pamela and Jerry S.
Mary Smith was excellant. Well versed and made me feel at home. She knew company policies like making a TV commercial!
Great service and great prices and location.
Melissa was a tremendous help to my husband and I today with our storage needs.
Friendly service. Clean units. I will be using them again in the future.
The Manager, Mary, is a wonderful person to work with. Good timing on helping customers with issues and questions.
Great people, the 2 young ladies that helped me( Nicole and Mary ) were very helpful.. I would definitely recommend this place to anyone looking to store their belongings... Thanks again ..
Called to get some info on different size and prices. Very knowledgeable staff. Nicole, Joanne and Mary are very pleasant and great to deal with. Definitely recommend.
I've been using public storage for a few months, it's cheap and easy to pay for, and everyone who works there is really nice.
5 *s excellent place, clean well maintained. Staff are very friendly it was nice not being from the area.
Mary & Melissa did a great job signing me in and ensuring the space we reserved was ample and adequate. They were also kind, friendly and knowledgeable. The pricing incentives and availability really helped me transition well in a short window of time to secure a location. I am very appreciative for these folks and Public Storage should be very proud to have Mary & Melissa represent their organization. PS is a class act and would recommend anyone to them because it was truly a good experience and a pleasure doing business with them - Happy New Year!
Prices are great. Customer service from Mary was great. Very friendly and polite. It's good to know that customer service is priority at this location
Moving van was able to navigate without any issues and excellent service.
The service was great and the staff was very helpful. I didn't have not one problem. Thanks again staff.
Very friendly and helpful! Had the boxes I needed in stock.
Great service! Clean facity! Always greeted with a smile! Great access! First place i come to for storage! Would recommend to anyone!!
Awesome facility! Well maintained, great staff, well managed!! I have used Public Storage in the past and couldn't be happier! Mary is the one who attended me both times and she was extremely kind, patient, and helpful! Overall, I would use them again due to having such a positive experience! Glad to see such a great storage facility where I can feel comfortable leaving my things! Thank you!!!
They are a wonderful people too me with my personal items with I love the good customer service skills employees make me feel wonderful it is a wonderful thing that y'all have good people working for Public Storage
Outstanding service! Mary was very helpful and made this experience easier.
Just got a storage unit here today. I've used this facility in the past, and I've never had an issue! Always friendly staff, and the property is always kept in top notch shape!! So glad they were able to help me out with my storage needs!!!
Excellent service from this location. Ask for Mary she will help you and provide excellent service. LUIS
My father, sister, and I have had a place for over three years. The staff is always friendly and helpful. The facility is always kept meticulously clean. We are very happy that we chose to store our things there.
This facility is very well maintained and you can tell the staff puts effort into the appearance of the property. The staff is knowledgeable and courteous. Great customer service on all levels.
This place is the best! The staff are so polite and accommodating. I especially like Jean who is fast, friendly, and knowledgeable. I highly recommend this place to anyone with storage needs!
Mary and Shawn made the initial transaction easy and fun!
The customer service is very professional, percise and friendly. This company ensures that you understand your belongings will be protected, I mean you can not beat indoor insulated storage, even the outdoor storage is above ground level protecting your items against the weather all with a lock and a set of keys to go with your unit.
Mary and Dave were very helpful and friendly. The storage was very clean and convenient.
Rented a unit here the ladies Mary and Elaine were very nice. I was very impressed with their customer service and I'm glad that I chose to rent here.
Great storage facility. Very friendly staff.
Good customer service and a very neat and clean storage facility!
The customer service was excellent! Mary was very nice and informative. I will be using public storage from now on
David was very friendly knowledgeable and helpful. Made the process as easy and efficient as possible for me which was greatly appreciated.
The service, office hours, price and unit availability are all outstanding. Mary, the property manager could not have been more helpful. Public Storage gave me one less thing to worry about during a stressful time.
Mary and Jasmine were extremely helpful and pleasant to work with. I wouldn't consider going anywhere else for my storage needs in Vero.
having retired as managing partner of Bridgestone Firestone I can appreciate having Mary to be there to provide me with a warm greeting and friendly smile. She keeps the place neat and clean just as the company would wish. I spent much time searching for people with these attributes, appreciate what you have. I know I do.
After driving to 3 different places we finally found the box size and supplies we needed. Mary was so helpful!!
Checked in with Annette and checked out with Mary six months later. They were both delightful and helpful. I only wish every place functioned as well As public Storage and had such nice customer service!
Justin was great. He took his time and answered all our questions. We chose this location because of the great lighting and safe area close to our home.
After driving 3000 miles across the country my husband and I didn't want anything to do with our household goods! We searched Google to find a storage facility and called while we were driving down to Vero. We assumed it would be a lot harder to set something up but David the manager made everything quick and easy... Even in the pouring rain while showing us our unit. We had no idea about storing our stuff and didn't even think about the humidity here but David explained everything to us and insisted that we get a damp check to protect our stuff. I would recommend this public storage to anyone! Especially if it is your first time storing anything.
My husband and I was looking for storage while our home is being tiled. We went to Public Storage and meet Justin there. Could not be any more helpful than he was. Took us around and showed us unit to help us decide what size we needed and how easy it would be to get furniture in and that made our decision right for us. The insurance they offer was a great relief too. We give Public Storage and Justin 5 stars. Thank you so much Justin, Jose' and Ruby Sandoval
Nice and knowledgable staff. Clean and secure facility. Would recommend highly.
Marie was awesome she help me with everything I needed. I would recommend anybody to this place.
It was a pleasure dealing with Annette at Public Storage. Not only was she efficient at preparing and presenting the paperwork, but she was very pleasant to work with. The storage locker and the property were clean and it was no hassle moving our belongings.
Customer service was great the staff at this location is wonderful. Come rent here
Always great customer service.
Ms Annette was very nice and helpful to my dad. Mr Pandozzi when he rented his storage unit. We will recommend this place to our family in friends
Annette was so much help and so patient with me, I wasn't sure what size unit I needed and she was so helpful showing me the different units, I had to wait for my fiance to get there to actually make our final decision and she was so patient with that and took that opportunity to show me all the things available to me thru public storage. She had a smile on her face the entire time and even remembered at the time of my first payment that my fiance had been sick and inquired about him. I will definitely recommend public storage and especially Annette.
The storage units are clean and nice! The tour was great, you get to feel the place and know that your belonging are safe. Annette was very helpful!" Thank you so much!
I would like to add that I had an excellent experience with Annette while trying to inquire about a storage. She was very professional & polite to me. Thanks
Very wonderful Customer service from David, he was very helpful unlike previous location!!! Its people like him that make businesses look good. Thanks again David keep up the wonderful customer service Frances.
Annette was very patient and helpful. Good customer service
Annette was very professional and polite. She showed us the locker and had all the paperwork done in quick time. Clean and secure.
VERY NICE CLEAN STORAGES.... NICE FRIENDLY STAFF...AND EXCELLENT DEALS
Wonderful. Thanks Annette you are the best 😆
Annette very good customer service representative. she is always pleasant and friendly every time I enter the building. she always greet me with a smile. I have had nothing but a great experience doing business at the 4th street storage in Vero beach storage, and would recommend anyone there who ask about a storage.
My experience with public storage is awesome.. Never had any problem's not all customer services wonderful... Mrs Annette the manger there is very a good asset to this company because she believe in how customers first in take pride of what she does. i really thank her a lot being a manger she is she's a truly bless thank you all for being a great services too me
Annette. Is the best employee you. have.
great customer service. the storage units are clean and nice Annette was very helpful!
Wonder customer service. My sister rented her and it was great
great customer Annette wonderful will recommend to family and friends
My BF went there said bobbijo was very nice and explained everything he needed to know-because he had to tell me!! will recommend to anyone looking to store stuff
My boyfriend rented a unit here. This facility was very clean and the manager Annette was nice. I would definitely recommend this place to all my family and friends
Annette had been very helpful during my moving stages. . I be using public storage in the future
Great Customer service, Annette was very polite and helpful.
They are very helpful & courteous here. Place is very clean. Looking forward to storing our belongings.
I have been using this storage facility for over a year. Annette is always cheerful and helpful when I come in to the office. Today I met a new person on their teem Tom, welcome Tom it was nice to meet you.
Got stuff? Need a place to put it? USE THIS PLACE! Swing by and ask for Annette (she's awesome) and she will get you totally taken care of. Great customer service and great value.
My experience here was awesome. I would definitely refer anyone I know here. Customer service was very pleasant. And I have to add that Annette was the best!
Great experience, Anette was very personable and helpful. Will definitely be back if needed.
Annette was very helpful in choosing a unit. Also i noticed that the inside units are cold not like some storage facilities units I've rented that was not cold but hot.
It was great, - Kaira was professional, courteous, helpful & knowledgeable. Paperwork was completed and reviewed quickly. We were out the door & on our way quickly.
Great customer service! The property manager was very polite, punctual, and helpful. The facility itself was very well maintained and the prices were reasonable. All around good place. Immensely satisfied with overall experience there and reassuringly content that my property is being well kept. Would recommend to any who have a storage need.
This is the place to be!!! I searched all over town for a storage unit but none compared to the one I found at Public Storage!! I am impressed with the bright lighting, wide aisles and the cleanliness of Public Storage. Annette went above and beyond my expectations! She took the time that I needed to make sure I understood the process and answered all my questions. She was there when we started moving in and stopped by to check on us and see if we needed anything and welcomed us to Public Storage. A week later she called just to say "Hello" and asked if we had any questions or concerns and ended with an invitation to stop by her office or call anytime. She made us feel as if we were her only customers. Truly 5 star customer service! THANK YOU ANNETTE!!!
Highly recommended! Annette was a pleasure in setting up a unit, very competitive pricing at a convenient location. Had a wonderful conversation with Annette during the process, which helped to ease the tension of moving here. Annette truly went above and beyond to ensure some very excellent service, even a followup call after a week of setting up to make sure everything was okay was really thoughtful and appreciated too. Thank you, Annette!
The staff was excellent and meet all my needs. Annette Reid was the young lady who helped me. Keep up the great customer service.
Ashlea Chapman was unbelievably nice. The best person ever.
Great customer service, especially Annette and Ashley.
The staff at public storage are very outgoing and polite, Annette provided great customer service, my unit was just the right size. Annette is very knowledgeable in her expertise.
My experience was awesome. They had great customer service and were very polite.
My 2nd time renting with public storage. Annette was very helpful and knowledgeable. Storage unit was clean and she helped me pick out the perfect unit. Great customer service, very pleased.