Public Storage Self-Storage Units at 490 Jacaranda Blvd, Venice, FL
Address
490 Jacaranda Blvd Venice, FL 34292
Office Hours
Mon-Fri 9:30 AM - 5:00 PM
Sat-Sun 9:30 AM - 5:00 PM
Gate Access Hours
Mon-Sun 6:00 AM - 9:00 PM
Storage Facility Features
Climate Controlled

Upstairs/elevator

Climate Controlled

Inside unit

1st Floor

---

5'x10'

Climate Controlled

Upstairs/elevator

Climate Controlled

Inside unit

1st Floor

---

9'x10'

Climate Controlled

Upstairs/elevator

---

10'x10'

Climate Controlled

Upstairs/elevator

---

17.5'x7.5'

Climate Controlled

Upstairs/elevator

---

10'x15'

Climate Controlled

Upstairs/elevator

---

10'x15'

Climate Controlled

Inside unit

1st Floor

Climate Controlled

Upstairs/elevator
Nearby Self-Storage Locations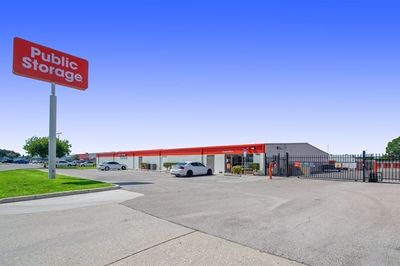 Self Storage Near
1120 US Hwy 41 ByPass S
Venice FL 34285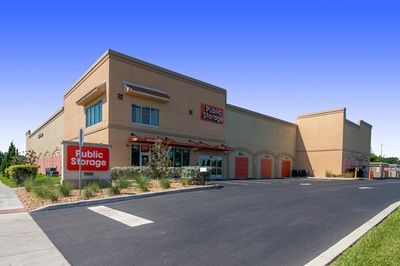 Self Storage Near
3500 Laurel Rd E
North Venice FL 34275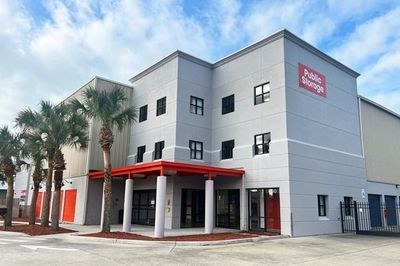 Self Storage Near
660 S Tamiami Trl
Osprey FL 34229
Resources from the Help Center
See what fits in different storage unit sizes
At Public Storage, You'll Always Find...
Keypad Access

Friendly Staff

Month-to-Month Rent

Moving Supplies Available

Free Parking

Well-Lit Facilities
Reviews
( 163)
They will make promises, steal your money, and then not follow through with their promises. They consistently raise rental rates. The issue is the district manner, Cristina, and she is absolute scum. Avoid this place at all costs and put your belongings in a place where they won't withhold it from you EVEN WHEN YOU MAKE YOUR PAYMENTS!!!
Janice was absolutely wonderful! She was so kind and generous!
Janice was really nice and very helpful. Facility was very clean.
Extra clean and air conditioned. Great place. And staff is very helpful. Highly recommended.
Very helpful and always pleasant employees.
I am a mover and deal with this public storage quite often, and every time I've dealt with Jessica and Tabatha and they have been such a great help and have amazing customer service, and have always been joyful and a a pleasure to work with.
this place is infested with bed bugs.
Not only is the facility spotless and beautiful, it is easy to access. Jessica is an amazing manager and was so helpful. The app is simple to use. I highly recommend this storage facility
Amazing prices and very clean and secure. Janice helped us to find the right storage. Very professional, helpful and polite. 5-star service!
Jessica was great knowledgeable and helpful
Public storage is the place for storage great customer service with Jessica and Janice! I would recommend this property to anyone and everyone!! Thanks guys keep up the good work....
Jessica helped me find the storage space size that was best suited for my needs. She was extremely friendly, helpful and professional. I feel my items are safe and secure at this storage facility.
Jania was very nice, welcoming and very helpful in the renting process. She took me to see the unit and gave me a bunch of useful information. She answered all of my questions, so I did not leave feeling like I didnt understand anything.
Good management. She was very helpful when l exited the unit.
My husband Mike had a great customer experience with Janice. She was very helpful, efficient and friendly. The company is lucky to have her.
Jessica the property manager is awesome!! Always a good experience when needing to talk with her in the office. Facility is kept clean and great customer service!!
This might be the cleanest storage facility I've ever seen. Janice was filling in that day and she made sure I was well taken care of for my move-in. The check-in process was fairly smooth, although the back end of the system seemed to be struggling that day. The pin code that gets assigned to you is hard to guess and kinda hard to remember, but the app really is where it's at, because it lets you remotely badge into nearby locks that you have access to. Speaking of that, I really like that you only have access to areas where you're renting a space. Even the elevators require electronic keys. The lighting indoors is very, very good and the lights themselves are on motion sensors. If you're spending an extended amount of time organizing your unit, they might shut off on you eventually so when you see the lights starting to switch off, it's worthwhile to step out of your unit and make sure the sensor sees you. The unit itself is very clean and the door works pretty well. You can use a storage unit plug lock that fits into a little socket, or you can bring your own puck lock. Other types of locks might work, but you'll want to make sure the shackle isn't too long or it won't fit into the small space. These doors are designed to deter lock cutting or shimming. The badging system works pretty well, but the app unfortunately requires internet access rather than storing some sort of cached credential on your phone. If your cell carrier is having a tough day, you might want to have your code handy. Cell coverage inside the building is iffy due to metal and concrete walls and ceilings. The hallways between the units are just a little bit narrow. Keep that in mind, because even though you might get a unit with a 10 foot wide door, the halls are maybe 5 feet wide. Carts are provided on the ground floor and they fit easily into the elevators. Speaking of the elevators, you're either going to have to be quick with your cart, or bring a friend to hold the door for a second. Keep that in mind if you're moving heavy items. You badge into the security box with the app, then you can use the call button to open the door. It doesn't stay open very long. You then need to quickly select your floor. If you take too long, you won't be able to re-badge into the security box from inside the elevator. The building has a water fountain, as well as two single-occupant bathrooms which are inexplicably labeled for as men's and women's restrooms. I'm not sure why places feel the need to gender a bathroom if it's only made to serve a single person. The restroom was spacious, so if you needed disability assistance, there was room. The restroom was well supplied and quite clean.
Jessica was awesome! Met her at Jacaranda FL location. Very informative and friendly. She tried her hardest to find me a storage Unit with Public. Nothing available at this time. I am checking daily for new openings.
Janice is a saint on this earth! I ran out of gas right in front of the storage facility and she jumped to take me to the gas station, buy my gas AND a gas can because I'm in a tough spot. She did it without hesitation. There aren't many people on Earth like her. If you ever get the chance to work with her or are looking for a company that employs wonderful staff look no further. (Pictured is us pulling away to get gas)
Jessica went above and beyond! She is an asset to Public Storage!!
I love this location and Jessica makes it that much better! Couldn't ask for better help! Thank you Jessica!
Jessica was a great help!!
Jessica is always friendly, helpful and professional when helping clients at this facility. I would recommend anyone who needs a storage unit to make this their last stop.
I came into public storage at jacaranda. Jessica was amazing. Although I wanted a 5x5 none were available. She let me know there were none available in the local area. She kindly took my information and will calle.if a unit opens soon. Thank you Jessica. Above and beyond!!!
Thank you Jessica. I came in to rent a unit but none were available. She let me when where there might be an open space. Undortunaly it was too far away
Jessica went above and beyond. I was a complete pain in the butt calling to schedule visits, measuring, planning etc. On moving day I wasn't much easier, especially as I misjudged the size unit I needed. She was always professional, friendly, and responsive to make sure I got what I needed. She made the stressful tasks of storage and moving less stressful.
Janice and Jessica could not have been more helpful in their willingness to explain rental details, offer suggestions, and show me a few available lockers. I was really impressed with how clean everything was. So many other storage facilities were dark and not very clean. Outside, inside, elevators, hallways, floors and units were all amazingly clean. Lighting in hallways was very bright, no burned out bulbs, but I wish they had overhead lights for inside the lockers. Very happy with them. Thanx and kudos, Ladies !
Place is always clean and the staff is always nice and helpful. Last time I went there I was having some issues and april was so quick to come and help me. Would highly recommend for any of your storage needs.
Janice and Jessica went above and beyond to help me upgrade my storage unit during a very busy day! I have never had this level of service at a storage facility and I have moved a lot over the years. I really appreciated their extra effort to help me upgrade to one of the last available units. Janice answered each of my calls that day while Jessica was busy assisting multiple customers. I couldn't have asked for a better team. Thank you both!!
Jessica was great at setting us up.
Very clean, excellent and very helpful office staff. Treated with honesty and respect. Training was amazing and all entry and exit worked perfectly. Prices were reasonable. Everything explained well. Thankful they give access all the time. Love the Bluetooth app access and so easy to use.
I am 88 years old and moving into a smaller assisted living. I was looking for a place to store a few family mementos for the family to pick up in a few months when they come visit. I looked up and this Public Storage on google maps and they had the best access hours. When I went to the office on Sunday morning, first they were open and then the Staff was amazing. They were kind, knowledgable, helpful, I cannot thank the office staff enough for the training, the answer to all my questions. They also showed me how to use the easy access of the app on my phone and when I came back later to use it. I was so pleased and how it worked just like they showed me and how simple it was. This is a clean and very well run storage facility. Thank you all
April and Dottie were wonderful. They answered all our questions and handled our rental set-up smoothly. Very happy with the exceptional customer service today!
Nice clean facility, decent price, gated keypad access. Met Jessica in the office, very nice and professional. Absolutely recommend.
Jessica was great, super helpful and answered all of my ( many ) questions! Even set up the app on my phone for me. Definitely a keeper! Neat and quiet building too.
Joe was helpful, pleasant, smiling and is an amazing asset to your company! Give this man a raise!🙌
Easy signup with Janice's assistant
Staff was professional and helpful, answered all my questions. would definitely use again for their professionalism and curtesy.
Never have I experienced finer service and assistance anywhere, especially at a storage facility! We discovered we needed additional space and Joe assisted us in every way possible. We are seniors and were a little overwhelmed with the moving and storage. Every so often Joe would pop up pushing one of our carts, and helping find the best way to gain the most space. He assisted in obtaining the second storage unit which was perfect for our items. We have never been more grateful and blessed to have chosen this facility and even more thankful for a manager who truly does his best to assist his customers.
The facility is well maintained and clean. It conveniently has bathrooms on the 1st and 3rd floor. Most of the time there are plenty of carts available to help with moving your stuff. The staff is helpful, polite, and pleasant. I have seen them regularly making the rounds which makes me feel comfortable about keeping my belongings there. Joe in particular makes you feel welcome and offers tips on the operations of the place. Every time I see Joe he is checking in on people, asking how they are doing, and making sure you are being taken care of. Kudos to him and his staff. There are some facility changes I would like to see made, if possible. The hallways are well lit, but inside the storage unit there is minimal lighting and I have had to use the light on my phone to see inside it. Also, the elevator doors close way too quickly. You barely have time to get your cart in before they close. Lastly, there is no cover over the security pad for entering or exiting, nor over the entrance to the storage units. When it is raining, which it does a lot around here, it would at least be nice to have some sort of cover. So, better lighting inside the storage unit, longer time on the elevator doors being open, and cover over the security pad and entrance. Otherwise, the facility and people are great.
The staff at the Jacaranda blvd Public Storage are wonderful. Joe and his team have always been helpful, pleasant, and excellent about returning calls if they are out of the office. They offer tips about using the facility, and when I see them in the hallways the always stop to check on how things are going. The facility is well maintained and clean. Overall, I am well satisfied with the place and Joe and his team.
Janice was extremely helpful!
Janice was awesome. Janice was so nice helping me. My code didn't work and she got it going for me. Very clean storage building. One of the best I've ever used.
Excellent service given to use by Joe, Many thanks for all your help, you go above and beyond with your service The storage facility is clean and well cared for Thanks again Joe appreciated all your help
joe is very friendly and he answers all my questions and it is very clean and very secured i am very happy with the service
I've been using the storage unit for over a year now, the facility is very clean and the staff is very helpful ! Joe was very friendly and easy to work with. Would highly recommend .
Throughout multiple trips to this location across the months, Joe has been there for us. We appreciate his friendly, professional demeanor. Always happy to assist.
I met Joe at this storage facility. He was very thorough and helpful. Facility was clean and well organized. Many other renters seem to have a very good relationship with Joe. Joe is the man to see!
Clean and quite, easy access.
Very clean and efficiently run facility, Joe was extremely helpful on helping me close out my account and answer all my question with a friendly smile.
Doing the rental online was easy, but they don't explain the little things like locks and which way the drive way goes. It's one way by the way. So you can't get out the gate you go in. But overall it was a good experience.
We now have two storage units! They are very clean and safe. Very helpful and attentive. I feel good knowing my things are stored safely!
This is the best storage facility I have ever used. Very clean and new. Joe was excellent in helping me with my units. Totally recommend this place.
First time renting a unit here and Janice made it so easy! She was super friendly, answered all my questions, and had me in and out in no time. Highly recommend!
We used this facility to rent a 5x10 unit for a few weeks in between moves and had a great experience. I was able to reserve a unit, handle all the contract specifics, and get everything I needed to get access into my unit ALL through their website and all within 24 hours. Very seamless process which made my life much easier than expected. The facility itself was in great shape and was always clean and well kept. My only gripe was that there is only one entrance/exit to the building and my unit ended up being clear on the other side of the facility which definitely meant I got my exercise wheeling my stuff (they have flat cart dollies provided) to my unit. Also, as you would and should expect, weekends and the end of the month can lead to a significant amount of people moving in/out and on one such weekend, there was a plethora of moving trucks and Uhauls moving stuff in and out. We had to park on the far side of the building, well away from the entrance. Note for Google GPS users: if you are coming from the north/I-75, Google will try to tell you that you need to go past the facility and to make an awkward u-turn to get to it which is a challenge. You should instead turn left at the light in front of the Publix/Chase bank and make an immediate right in front of "The Floridian Club" and the road will lead you down to the facility which is much easier.
Absolutely great place. Customer service is awesome. Unfortunately, we misplaced our key and had to get a new lock. They have exemplary security measures to protect our contents and the process of getting the new lock was seamless.
Super clean and Janice is terrific.
Joe was extremely helpful and undoubtedly, very charming!
I would like to take time to say how much I appreciate this facility for such a wonderful experience. joe especially, was outstanding and a true professional. He went out of his way to make sure we had an easy time and also helped us with reaching heavy stuff off of the higher shelf…
Joe was excellent. Courteous and informative.
We've been using this storage location for over a year. It has always been extremely clean, easy to access and feels very secure. Since it is a self-access unit and booking can be done online, we've never had interactions with staff members until today. I called this morning to inquire about renting an additional unit and to ask some questions about the process for terminating my rentals as we prepare to move into a renovated space in a few months. I was very fortunate to work with Janice over the phone. Not only did she have all of the answers I needed and communicated them to me in a clearly and patiently clarified additional questions that arose in the process, but she went above and beyond in making sure the experience was one worthy of recommending to others. At a time when it feels like patience and customer service is lacking everywhere, Janice was an absolute rockstar and I'm very appreciative for her help! Thanks so much!
Very new and well maintained. We just settled in yesterday and Jania was there to get us started. She was great and literally walked us through the process. She set us up with the app for easy access and that made everything easy-peesy. I highly recommend this location if your looking for a secure, clean and temperature controlled unit.
Jessica was very helpful and the facility seems to be very good.
I recieved the most wonderfull service. Jannice was the most helpful person and helped me with any issues i had.I would highly advise anyone looking for storage to come here.
Five stars, clean, great people like Joe and Janice, etc.
Today we have been served by a team of three people: Janice, Mike, and Jessica. All three of them were very friendly, helpful, and considerate. The facility is very clean and has easy access. I hope the future service will be as good as our first experience.
Thank you so much for allowing me to rent a unit from Public Storage. The facility was always clean and I did have the pleasure of meeting Tammy who worked at the front desk. Very pleasant lady who was very nice every time I made a visit to my unit. As I started moving my items out because I was I met a very nice gentleman named Joe. He was there at the right time as I was going through many heartbreaks and he took the time to speak with me and made sure I knew if I needed anything in my last days there to let him know. Joe was also there when I loaded the last of my items a few days later and he thanked me for renting at Public Storage. I will never forget his kind words of encouragement and his last words to me were " just know everything will be alright " I left with a smile on my face. A few simple words that meant the world to me. Thank you Joe.
My wife and I rented a storage spot in the new Public Storage off Jacaranda in Venice FL. And the Storage manager JOE was Awesome!!! He answered all of our questions and went above and beyond for us. Joe is an asset to your company Thank you
I had an absolutely wonderful experience and we owe that all to your teammate Joe! He was super professional yet charming. Thanks for all your help Joe
Manager at this location was helpful. The rest of customer service not so much
Terrible business. Raised storage space 57.00 to 100.00 in one month. No e mail to advise of this increase, just the next months bill. Tried to call several times. No answer, no return call. No customer service that answers the phone Do not recommend!
Jeff is a cool guy. He made things smooth & easy. Great customer service skills. Highly recommend this location.
Jeff was awesome. Easy and fast sign in. Great space
Clean as a whistle. Great help from staff!!
Jeff is great. He was very efficient signing me up and has helped me when I've been at the facility to drop and pick up items.
Perfect location. Jeff was very helpful and besides explaining everything he showed us what was available. Very courteously and professional.
Jeff was very helpful and informative!
Jeffrey was a Wonder to work with I would recommend him to anyone coming to the area that needs a storage unit great customer service and follow up.
Clean, new facility with accommodating staff. Jeff was quite helpful in providing instruction for Bluetooth entrance into this secure facility and giving directions to the storage unit. I already had a lock from another facility I had used years before, and he quickly arranged for a refund of a lock purchase included in the initial rental charge.
Jeffrey was beyond courteous and showed outstanding professionalism.
Jeff was very helpful with the the entire registration process on-line. He answered everything with a great sense of humor! We are looking forward to move in day.
Office staff was very friendly and helpful. Manager Jeff went above and beyond assisting with our purchase today. We had a great experience, highly recommend doing business with Jeff and his team!
Had a great experience renting out the storage units at Public Storage Jacaranda Blvd. Jeff and Becky were very professional and they provided exceptional customer service experience!! They took the time to explain everything in detail and showed me the unit sizes I reserved to make sure it was the right fit. Would definitely recommend this storage facility!!!
Jeff is a great help! He returns calls quickly, was accommodating with our move in date change, and patient with us making payment changes. Great experience!
Jeff was so helpful! My husband and I are moving to Venice and we're lucky enough to be able to stay with my parents while we're looking for a place however we needed a place to store all of our furniture, etc. I had a lot of questions about the size of the unit, pricing, the contract terms, etc. He was very helpful and honest. He didn't try to over sell me on a bigger unit. Also, while checking out the units they were very clean (your smell how clean it was). There wasn't any dirt in the hallways or units. We were very impressed with the cleanliness and great customer service! We would definitely recommend!
Jacaranda Public Storage is a new and clean faciliry. Jeff is exstremely halpful and professional. I would recommend this facility.
Clean place. We had a unit on the first floor. I checked in online but went to the front desk for a few questions and Jeff was super helpful. Great experience!
Wonderful facility.......very clean. I highly recommend, and would use this Public Storage again. Thank you Jeff for making my move out easy. PLH
Jeff was awesome and very helpful. Would definitely recommend this place and ask for Jeff to help you with your services.
Publix Storage at Jacaranda Blvd. is extremely clean and Jeff, the manager on-site today, was very professional, helpful and friendly. The security on site is exceptional. Couldn't be more pleased with this facility.
This was my first time renting a storage unit. I needed to see the sizes of a couple to make my decision. Jeff was extremely helpful and showing me the units to help me decide. He made renting the unit very easy. He was professional and courteous and I would recommend this facility 100%.
Ok for a storage place. It's brand new so it's clean and it's right off Jacaranda so it's easy to get in and out. Their code system is a pain, not much room to maneuver when people park uhauls since they have to park them behind the parking spaces.
While our rental was only to move from motorhome to motorhome via hotel for 6 nights, your employee Jeff was an outstanding in every facet. His communication was excellent and the follow up to ensure I was happy. Great asset to your team.
Jeff was very helpful and knowledgeable. The facility is secure and clean. I would recommend this facility.
Jeff made it easy to rent a space. Fast and professional. He did everything to assure we were able to access the best deal and value for immediate move-in. Thanks, Jeff.
What a lovely new, and oh, so clean facility! We are very pleased being here, and just adore Jeff. He is always there to help and to answer any questions you may have. Great job, Jeff!!
Arianna was great went above what was needed. Very nice young lady!!!
New Facility ..associates were very helpful. It was an easy process to rent and affordable.
My advisor Jeff did a great job fixing me up with my storage unit at the Jacaranda Venice complex!
Lorie was great and really helpful.
Great place to store your belongings. I just wish that the elevators were set for 60 seconds instead of 10 seconds so you can get on the elevators with your cart.
Charred for renters ins . got some no refund only credit when refund would come
Local employees are great and very helpful.
We rented a unit at the Jacaranda location. Very, very impressed! Joe was very through explaining how everything works. Showed us how to operate the gates, doors, and unit lock. Very friendly and welcoming. The facility is spotless. Very clean, the hallways actually shine. We felt very comfortable leaving our belongings at this facility. Thank you Joe for making this a great experience.
I have rented storage units in the past and have been happy with the service but Alex at the Jacaranda location was outstanding! He called me after I rented online and helped me finish the process and did a great job explaining policies to me. He gave me a tour and I found the facility to be very clean and professionally operated. He was respectful, patient and very helpful. I felt he went beyond what is expected of him. I am so happy I contacted them!
Clean, new building and reasonable prices
I Was driving by this new building and stopped in to pick up a few boxes, Lisa was great, very friendly and professional.
We recently needed a climate-controlled storage unit for our all of our home furnishings, accessories, etc. We heard that Public Storage on Jacaranda recently opened and had great rental rates. We arrived at PS and were greeted by a nice young man, Alex. He did a great job of explaining all of the options available, informed us of current special rental rates and showed us a few of the available unit sizes which helped greatly to assist us in making a decision on which unit size we'd need. On subsequent visits, we also worked with Lisa, and she ws extremely professional and helpful as well. If you're looking for a storage facility in the Venice area, we highly recommend PS on Jacaranda Blvd. Laurie & Craig
Checked out this new facility while i was out the other day, This place is spotless and once I am ready I will be back for a locker for sure.
Great place brand new. Awesome customer service. Definitely recommending to friends
Just reserved a unit at this location and was very happy with the pleasant, courteous and professional manner in which Lisa handled the whole process! Thx Lisa. 👍
Lisa was great! She called right away, I got signed up online process was very easy.
I know it's probably for security assurance, but punching the code in each time you go up the elevator is pretty much aggravating. Especially when you're moving an entire house of goods. The other thing is that it's my opinion that the loading zone shouldn't have curbs to have to navigate around. Not to mention the concrete poles. The poles need to be spaced a little further apart and no curbs. Very clean storage. Nice place. Just really aggravating if you are in the second floor. Not good!😩
Alex and Lisa were very helpful in assisting with storage questions and offered options to support potential storage needs.
Great service, great clean new location -- looking forward to a good further experience!
Leigh was pleasant and very helpful. Thank you for your help
I reserved a unit online and Lisa was on the phone with me within 10 minutes. Set up a move-in appointment for the same day. Lisa is very personable, helpful and professional. The storage space is very clean. I moved the first items in yesterday and I've already referred a friend.
Alex and Lisa were awesome. Very clean facility. Amazing customer service
Lisa and alex did an,amazing job and are very professional and fun!
Lisa was super helpful with check in process. An amazing facility with Fair Rates!
We are delivering a shipment on March 10th to your facility. Can we get a tractor-trailer in there? Thanks in advance
Had a wonderful experience with Lisa and Leigh!!!
Lisa was fabulous and the convenience of this place is unbeatable!
Great new, clean place. Best part is excellent customer service. Lisa was especially helpful pleasant and efficient when we needed help to change out our locks.
Leigh was fabulous. Quick easy and provided everything we needed from space, lock, and insurance.
Lisa was amazing to work with. Fast and efficient.
We instantly decided to go with Public Storage. Lisa was fast, efficient and very nice. Thankful for P S
Lisa is a pretty girl and was super helpings us.
Lisa was great. On time quick and informative
Lisa showed excellent customer service!
Quick set up on-line. Lisa was great to walk me through the facility and show me where everything was.
Leigh was very helpful when we got our storage unit.
Leigh was a great help giving us a tour of the property and setting up our account ! Beautiful band new facility that is clean, has easy access, and friendly staff. Highly recommend.
Alex was incredibly helpful & knowledgeable in securing a safe & secure storage unit. I will highly recommend this location & Alex.
Lisa took excellent care of me. I recommend her service to everybody
Lisa was great!! She helped me get in, setup, and done, very quickly and was very nice.
Lisa did a great job! She was very knowledgeable and nice!
Lisa was very helpful and courteous. She went over all information to rent a unit. Very happy
Lisa was awesome and very friendly! Facility was very clean!
Very helpful and professional
Great customer service! Very clean storages
Lisa was helpful, informative and very pleasant and professional.