Public Storage Self-Storage Units at 4080 Mariner Blvd, Spring Hill, FL
Address
4080 Mariner Blvd Spring Hill, FL 34609
Office Hours
Mon-Fri 9:30 AM - 6:00 PM
Sat-Sun 9:30 AM - 5:00 PM
Gate Access Hours
Mon-Sun 6:00 AM - 9:00 PM
Storage Facility Features
Climate Control Storage

Boat Storage

Car Storage

RV Storage

Small, Medium & Large Storage Units

Indoor & Outdoor Storage Units

Property Manager Lives On-site
Office Hours
Mon-Fri 9:30 AM - 6:00 PM
Sat-Sun 9:30 AM - 5:00 PM
Gate Access Hours
Mon-Sun 6:00 AM - 9:00 PM
Storage Facility Features
Climate Control Storage

Boat Storage

Car Storage

RV Storage

Small, Medium & Large Storage Units

Indoor & Outdoor Storage Units

Property Manager Lives On-site
Close Location Details
View Location Details
Climate Controlled

Inside unit

1st Floor

Outside unit

Drive-up access

Climate Controlled

Inside unit

1st Floor

Outside unit

Drive-up access

Climate Controlled

Inside unit

1st Floor

Climate Controlled

Inside unit

1st Floor

Outside unit

Drive-up access

Climate Controlled

Inside unit

1st Floor
Nearby Self-Storage Locations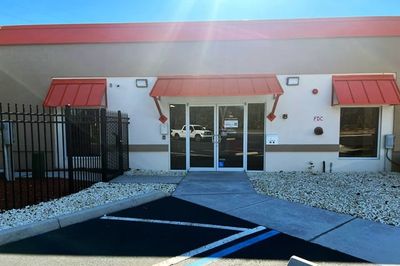 Self Storage Near
14900 County Line Rd
Spring Hill FL 34610
Self-Storage Near Spring Hill
Resources from the Help Center
See what fits in different storage unit sizes
Spring Hill Storage Units Near Northcliffe Blvd. and Mariner Blvd.
Spring Hill Public Storage has the community's self storage needs covered top to bottom with cheap storage units, packing supplies and moving boxes, all offered with outstanding customer service.
Sitting just south of where Northcliffe Boulevard meets Mariner Boulevard in the heart of Spring Hill, it's easy to get to this location in just a few minutes from either U.S. Route 19 or Suncoast Parkway/S.R. 589.
Families in need of some extra space in a home near Frank W. Springstead High School will find the room they need in a 10x10 storage unit, which is great for storing boxes of old clothes, old tools from the garage, crates of holiday decorations or some small furniture that needs to be moved.
When storing just a few small items, a 5x5 storage unit makes for a smart choice and for larger loads, a 10x30 storage unit is big enough to hold everything from several bedrooms, the kitchen, dining room and living room from a house near Timber Pines, Hernando Beach or Weeki Wachee.
Indoor storage units allow customers to access their rental from inside the facility, while outdoor storage units allow a vehicle to pull right up to the door for easy loading and unloading.
There are also climate controlled storage units at this facility, as well as rental parking spaces for vehicle storage, RV storage or boat storage. For storage rentals, storage-related questions or assistance, check with the friendly staff on hand 7 days a week or the property manager who lives on site.
With a population that has more than tripled over the past few decades, finding extra space in Spring Hill isn't always as easy as it used to be. That's why local residents and businesses know they can call on this Public Storage to provide affordable storage solutions year after year.
At Public Storage, You'll Always Find...
Keypad Access

Friendly Staff

Month-to-Month Rent

Moving Supplies Available

Free Parking

Well-Lit Facilities
Reviews
( 372)
Rented a unit, loaded everything up, drove an hour there, got to our unit (which is indoors) only to find out that the light in our unit wouldn't turn on. Unable to see, we headed to the office to ask about when they would be able to replace the light bulb. The response from the front office was that we rented it "as is" and that there was no guarantee the light would work. They told us that the light was a fire hazard evidently. I guess when you purchase an indoor unit you are expected to unload your items in the pitch black. Won't be renting here in the future if needed, they can't even be bothered to make sure you have a working light. Steer clear if you want to see what you're doing.
You just waisted an hour of my time just to be told that now the unit isn't available. I'm sure that's because the first months rent was $1. Funny how that kind of bait and switch always happens.
Rented the unit while awaiting a Military move. Everything was done electronically so almost no interaction took place with the staff. However when it came time for the transportation company to pick up my household goods, the staff member inside was curt and unhelpful. I wouldnt say I don't recommend using this storage location but if you are not physically at the location and need assistance, you will not recieve it.
Great place always cleaned and friendly staff
Jasmine was amazing an I will be back when I need storage always.
I had a wonderful experience renting my unit. Savannah was extremely helpful, friendly and informative, she helped me secure my unit and made this move so much easier to deal with, totally recommend this facility! Clean and spacious units, easy access and affordable. 5 stars!
My experience was pleasant. Jasmine was super helpful. I appreciate her patience and professionalism. It's refreshing to see someone who actually wants to be at work and do their job with a smile! Thanks again.
I rented here a year ago. I'm returning, I really love this facility an the people who work here. It's so clean an secure! Never had to worry about my things. jasmine an her family are so sweet. I just feel so welcomed here. Jasmine immediately remembered who I was an I just love that! Public storage should be honored to have an employee like her! Every time I have rented here always had a great experience.
We rented a unit,,,day help was very nice,,,however when she went there just after 6pm,,,she went to the restroom and it was locked,so she inquired at the 24 hour security guard for a key,,,he then berated her for bothering him,,,the guy was rude, crude and when she said sorry to bother him ,left.. he then followed her to our unit and continued to act ignorant and upset her.. ,this is uncalled for behavior and have sent a complaint to corporate hdqtrs,,,we will see if they even bother to respond,,,,we are worried about security of our unit now ! We will of course pass this experience on to others !!!horrible 24 hour mgmt,,,very racist
Going on 4 years as a tenant here. Love this storage facility. This facility is very secure but doesn't have a 24 hr security guard. The lady there, Jasmine, has great customer service and is always super bright. I always tip her because she is so respectful.
Went to this location for moving boxes and had a great experience with Jasmine! She was very nice & helpful, she even gave me a few recommendations! Thank you!!
They raise the price every couple of months. If you guys want to paint the place that's fine that's up to you but it shouldn't be up to the customers that have to pay for it.
Rented indoor unit. Was amazing service. Unit was clean and the temperature was nicely controlled. Will rent again
Jasmine is a great at providing fantastic customer service. She was wonderful to work with. The facility here is kept clean and loading and unloading trucks and cars are easy with a lot of space in between the storage units.
We love working with Public Storage. Their online check in is easy. Staff is friendly and takes the time to get to know you. Thank you for everything, Jasmine. We will be back.
Jasmine was very helpful and property was very clean.
Jasmine very nice woman great costumer service
Patricia was amazing, very helpful and polite
Getting ready to move and stopped by to ask a few questions and check out the property. Jasmine had phenomenal customer service and was very knowledgable! Very clean and well maintained property as well! Definitely look forward to using this property when its time to move!
Public storage is a great place to be the very clean and courteous and very friendly the customers are friendly and it's convenient also so please come down thank you
I'm today's world, great customer service is sometimes hard to come by. But Store manager, Jasmine is very knowledgeable, and personable. She's friendly and her professionalism is like second nature to her job. Love that. Keep up the great work. I'll be referring others. Paula M.
Jasmine was awesome,very nice and professional.She gave me very helpful information on storage also.Thank you again Jasmine.
Jasmine was very helpful with the original rental and with subsequent issues. The property is clean and well-maintained.The local district manager, however (Manny) is rude and condescending, and seems to be of a minset of "if you dont like it, move out". Despite his inability (or maybe its just his lack of desire) to properly deal with my issue, he refused to let me further escalate my concern. If ANY issues arise that need his attention, good luck. Right now I've stayed purely out of convenience for myself...once I leave here, I will never again rent from Public Storage.
Jasmine is a wonderful caring person!! I had an issue with a price increase and there was a mix up with my mailing address and I never received the letter they sent ref the increase. Naturally i went into a panic mode as I was not expecting such and increase. Jasmine went out of her way to shoot off an email to corporate for them to give me a credit as there was a mix up with my address. (I did get that credit) She also made sure that my rate would stay the same for the next three months. She went above and beyond and i appreciate her very much and so should the company as she is an asset to them. Thanks Jasmine!!!!
Cathy is such a sweet and professional representative. I recommend this location.
Great fast friendly service!
Cathy was a great help in getting us set up with our storage unit and made the process easy and quick!
I rented a unit today following a walk through of several units with Jasmine the other day trying to decide on size. She is knowledgeable, courteous and very friendly and professional. I was pleased with her customer service and love the unit I chose. I am very pleased with the App and easy access in and out.
Haley s. Was extremely helpful and gave me the best rate possible she also guaranteed my rate which is something many storage units don't do... I'm telling you this place is phenomenal don't go anywhere else just come here... Oh yeah the other Haley... Yeah she rocks too ;)... BEST PLACE EVER!!!
Cathy was excellent & very helpful!
Jasmine was amazing when helping us. She helped me get the right size for a good price. She is very knowledgeable and caring. I'd for sure recommend this location to anyone needing storage. Thank you so much again for helping me Jasmine.
Cathy was great getting me set up with the space I needed amazing service
Very great place. The manager is friendly and helpful and puts every customer first!! Highly recommend to all. My first time there she was very amazing and met all my needs!!!
Cathy was a total gem. Helpful, kind, thorough with instructions and important information.
Patricia at the desk did an awesome job getting everything set up. She made sure promotions and everything I need was done. I recommend this public storage.
Cathy excels 5 star customer care! May God give you health peace & joy!
Jasmine is awesome she gives great customer service!
Clean neat and in good order, staff Jasmine was awesome and very friendly and helpful
Jasmine was amazing helping out with getting me the perfect size I needed even tho I didn't know exactly what I needed. If you are planning on using the services def go with Jasmine
Cathy was amazing. Very helpful and friendly. Loved doing business with her 😊
Thanks to one of ur employees her name is jasmine. Being the fact I move but I gave my daughter everything I had I knew she could use a lot of things in the storage. Thanks to jasmine and all her help really meant a lot to me an my daughter Dianna.thank for having jasmine on ur team of work. She's an amazing an caring person. Sincerely Tannia Dongen
Cathy provided friendly professional excellent service
I would not recommend this company. They will increase the rental rate of your unit WITHOUT notice.
Cathy was very professional and kind.
Cathy was amazingly kind and patient. She went above and beyond her duties to ensure we had a great experience and got all of the help we needed. She also made sure all of our questions were answered as well as the couple that was waiting ahead of us. They are blessed to have someone like her behind the desk.
Just now remembering to do a google review for jasmine. Jasmine was amazing when helping us. We thought we were going to need a big unit. She helped us get the right size for a cheaper price. She is very knowledgeable and caring. I'd for sure recommend this location to anyone needing storage. Also the other lady that works here is also very sweet.
Cathy and a mystery stranger helped us out alot today, thank you both again!
Great customer service. Cathy was an absolute gem. Onsite restroom and units are very clean. Very professional.
The facility is well maintained, clean and very secure. Cathy is always friendly, helpful and knowledgeable. Always a pleasure to speak with her. I would highly recommend this location.
I was VERY delighted by the outstanding customer service received by Jasmine. She was very helpful, knowledgeable and a true professional. She made my decision to rent here very easy. Also, the facility is very clean and looks to be well maintained. Thus, I would highly recommend it.
Ria and David are great people, super friendly and fun. Ria helped me save a good money, she is great!
Jasmine had amazing customer service and was very informative and helped me pay my bill in another state .
Jasmine was so helpful on getting my payment processed for me in a different city! She's such a sweetheart and has GREAT costumer service !
Jasmine Is so awesome! Everytime I go in, she's efficient, kind, and gets it done with wonderful customer service!! Super helpful!
Cathy was very helpful getting our unit set up and moved!
Had some questions about a unit and jasmine was very helpful with assisting me.
Cathy gave great service, great personality!
Jasmine went above and beyond to help me. She got all my questions answered and was extremely helpful throughout the entire process.
Jasmine was very helpful in her customer service, my unit is very clean and all my gear fits excellently Jasmine ur a five stars employee thanks
Received excellent service from Jasmine.
Jasmine was very helpful, nice and easy to do business with. Storage units were very clean. I suggest to rent storage units with them and would go back. Thanks!
Jasmine was amazing, knowledgeable and super helpful. Luv the Public Storage phone app that can open the gate...such a cool feature! Agree with other reviewer, give Jasmine a raise!:)
Jasmine at the Mariner facility is totally Awesome. She's always willing to help with anything needed!!!
HORRIBLE customer service. I reached out to customer service on 5/29 was transferred or referred to contact Manuel the district manager of the Spring hill store whom I expressed my concerns regarding my account with. He told me the manager of the location would call me back. I never received a phone call. I called the next day July 1 left a message as there was no answer. I STILL HAVE YET TO RECIEVE A CALL BACK AND it's been three days. I'm removing my stuff from the unit.
the location is well maintained and the staff was very friendly and helpfull. Jasmine and Nick were very helpful, thank you
Jasmine in the office is very professional and knowledgeable. She is helping us to move into a smaller unit in an air-conditioned building from a larger unit. Her recommendations have been honest and helpful. The facility is well maintained and clean which is why we want to remain customers at this location.
First dealt with jasmine. Very nice! Professional and helpful. Two days later realized we needed larger unit. Nick helped us out. He got us taken care of quickly. Clean well lit units. Highly recommend
WOW, the single greatest customer service experience I could've asked for. Give my girl Jasmine a RAISE🗣🗣🗣🗣🗣 I was nervous to get a storage unit for the first time since I've never done anything like this before, but both her and (person who's name I cannot remember, I think he was a manager) were very sweet to me and very helpful. I'll def be recommending you guys if anyone needs a storage unit!!
Very clean and reasonable pricing. Very friendly staff also.
Thank you very much Nicolas went very well and easy.
Jasmine is very professional and helped me with getting a great rate.
Only needed the space for a short time. Clean and accessible. Jasmine was great. Would not hesitate to use this location again.
Jasmine is awesome 9/12/20 and she is amazing!
Nicholas was amazing! Had issues finding somewhere to store my vending machines. Needed a place wide enough and with security ! He made that happen!
Jasmine was helpful to get our 2 units secured with a great attitude and had patience with us and the internet service having issues completing one unit online. Thank you for your help!
Easy to secure a storage unit. Nicholas was very friendly and helpful. So far, I am very pleased.
Great storage unit facility if your looking. Climate controlled or not and security is good so you don't have to worry about your stuff
Excellent service by Nicholas today when I got my storage unit.
Friendly staff plenty of room to get big trucks in
Affordable prices this is the place. I have been with Public storage Spring Hill for 6 years. This is a very clean and safe place for storage not to mention the staff is wonderful especially Jasmine the best customer service Representative at Public storage thanks staff
Storage had opening and rats got in my things lost a lot of stuff due to this had the storage 4 years and paid 250 a month for a 10x10 never late on time every month but way to expensive. For the price we paid there should have been no rats in our unit
Nicholas was very friendly and very efficient. We were in and out in no time. Would recommend this place to anyone.
Jasmine is very nice & knowledgeable
STAY AWAY!! Hands me a lock and tells me I have to use it and it will be $20 then when we get inside tells me I have to take their rental insurance which is $15 a month then when I throw a fit and tell him I'm leaving all of a sudden they can go around the insurance that was mandatory a few minutes ago screw this place find somewhere else to store your stuff!!
Nice people, a little in the expensive side but a nice place and close for quick access .
Very good customer service at this location.
Public Storage is too expensive. Extra Space Storage on 50 by the Suncoast offers a 10x10 unit for about $170 while Public Storage offers a 10x5 for a near $160. Also with Public Storage even if you leave in the beginning or middle of the month; they charge you for the full month! They don't give you prorated rate to pay or pay back the difference . I had to re-open a new unit back in July after I had closed the unit that I opened back in January. And this time around I was not as pleased as I was last time. Staff is nice. The same ones that helped me last time are no longer there though. Just my experience in general I didn't feel as good as I did the first time around. And again the fact that it's more expensive. I'm not recommending Public Storage any more like I did at first. This was back in January 2020, when I opened a unit with them.. Just finished renting a storage unit from the Spring Hill location, and the two ladies, both named Haley were so friendly, very welcoming from the moment I got there. Haley S is who helped me and she was amazing , very knowledgeable, moves quickly and efficiently, she ensured that the unit I was getting was the appropriate size for what I wanted to store. Excellent customer service. She explained and broke down all fees associated with the rental. Loved it. I will definitely recommend to anyone looking for storage to store here.
I returned for credit a "packing" box, which I had purchased at the Dale Mabry branch, to the Spring Hill branch on Mariner Blvd. Lisa from the Dale Mabry branch was very helpful in coordinating this; Jasmine at the Spring Hill branch completed the refund. Both Lisa and Jasmine are excellent representatives of Public Storage; they and the company are to be commended on excellent customer service delivered with a warm, friendly and professional attitude. They have helped make my experience with Public Storage an excellent one so far!
There was never anybody there they were rude they wouldn't give me the code to get into the gate... had to go online in the pouring down rain to get my code...I had to go online to find it... they were very nasty... when I talked to them on the phone... will never go back to public storage again...
This place is great good location, and very friendly, Haley and her colige are very helpful with all your need for your storage highly recommend them 😊
I needed a nice Storage Facility to store my Harley Davidson and I chose Public Storage because of location and cleanliness. The Office Personnel was very helpful in setting up my Storage needs. Again, the cleanliness and ease of access at this location is impeccable.
Hailey was awesome, great with people and excellent customer services. Helped with everything I needed 💯
Cant find my key to my lock so I asked if I could use their bolt cutters all of a sudden they dont have any...put ya know what...if I didnt pay that bill Im sure they would miraculously appear
I been having this storage for 3 years the property is very well kept the staff is awesome especially haley she goes beyond to help you in any situation. Thank public storage and Haley for your outstanding service
Haley D. was very nice and helpful. She made the process smooth and was able to answer all my questions. Units are clean and affordable. I am very happy with the service I received here.
Both Haley's provided Excellent Customer Service! Both were very friendly and knowledgeable.
Been using Public Storage for about a month now & very satisfied! The property is very clean and secure! Haley D was super friendly and helpful!
My experience there was really good especially with one employer named haley she was a great pleasure to talk to and very helpful
Both of the Haleighs have been nothing but angels👼
Haley secured a great rate reduction for us as we are long term customers Thank you Haley.
Great place to store your property. I have an enclosed trailer and store it outside lot with plenty of room around it. With 24/7 cameras on site, I feel my property is safe and sound..Just got a 5x10 space to empty out my trailer. Thanks Haley D. for having a spot for me!! 😎👍🇵🇷 God Bless you
Both Haley's at this location are helpful and easy to work with; willing to take the time to answer all questions and find the best storage area for your needs. I highly recommend you check this location out for any storage needs.
Affordable and very helpful and both the haleys are great I'd definitely use again
Haley S and Haley D provide you with prompt professional service. They show you the unit before you rent to make sure it is what you are looking for. They review the process and step you through the registration process and make is simple. The facility is clean and secure. Would recommend using Public Storage to anyone that is considering storing their belongings.
Haley is awesome! The staff here made every part of my move in easy. This is the best place to keep your stuff!
Everyone was very nice and helped out a lot. Haley D, walked to the storage unit while I drove so they really need a golf cart to be able to take people out and show the storage which would help them out a lot.
Very helpful and caring, Haley D answer every question I asked. I think it would help out a lot if they had a golf cart.
Haley D. and Haley S. are great! We never had a problem and they are both very responsive. When we wanted to downsize our unit, they were very accommodating and made it fast and easy. I would highly recommend this storage facility!!!!!
Haley and Haley were great! They got us all set up quickly, and we're a pleasure to work with!
We tracked from Oklahoma to Florida, and changed our storage size and time of reservation a few times. Both Haley's were so amazing and understanding, polite and wonderful!!! Great couple girls and we got a great deal on our storage unit! They answered all my questions! Very knowledgeable!!! Loved my experience with public storage on Mariner!
assistant store manager Casey provided me with great information and customer service assistance. I greatly appreciate her help with my storage situation and billing. it helped keep me satisfied and as a customer.
Haley D was super helpful and got our unit squared away very quickly!
Amazing customer service. Both Haley's are amazing ppl. All of our questions answered and they were very sweet and amazing at their jobs
Haley S. and Haley D. These two girls are as friendly as can be! Paying this bill with a smile cause they're so sweet! Great people skills!
The Haileys at the counter are So friendly, and so ver helpful. Super nice chicks. SP
Advertised specials but by the time you are out the door it's real pricy. You have to buy their lock, their insurance, and supposedly some admin fee. I understand why they do it but if someone is between a rock and a hard place, I don't want to spend unnecessary money. Overall though it's a great facility that is clean and convenient. The customer service was great!! The staff once took the time to contact me when I didn't lock my unit properly. I really appreciate the staff.
What is the smallest unit and how much
After renting here for quite some time and being paid up 7 months in advance, they are refusing to honor the invoices I received and paid. I'm sitting in their parking lot right now waiting on the police because they've illegally locked my unit and refuse to open the gate to let me out. I haven't received any notice that my rent was being increases, just a second much higher bill in the middle of the already paid for month. These people think it's ok to abuse tenants that are late, but now they even want to abuse the ones that are on time. I was late one month when the website wouldn't process my order, which I emailed them about and did process the next day. They got me with a late fee and refused to remove it, hence, why I paid several months in advance. Total crooks!
Haley #1 was great! good follow up, very friendly and explained the process in expert detail. She could really use a golf cart, I am an able walker, but not everyone is! (for Christmas?)
They have really good Customer service Haley and Haley
This place is AWESOME!! The Haley's are incredible! They are very helpful and friendly.
Haley S was the biggest help during my move! Truly give her and this establishment 5stars!
Hailey and hailey always go above and beyond. Great customer service! Super clean location. Highly recommend!
I helped my boss move his mother's stuff. Well lit wide hallways, cameras and security fence made me feel safe, the staff was extremely helpful and friendly, and it was conveniently located.
My mother needed a storage center for a month while moving from texas. Haley was phenomenal in selecting the right size that we needed. The women that work there are extremely professional. They have boxes available as well as all the packing items you would need to move. They are located in the heart of spring hill for easy access to the entire area. Gated security with cameras makes safety a priority. Thanks again for all of your help.
Haley was super friendly & knowledgeable while helping with my storage needs. Will defiantly recommend this place!
Excellent service Friendly and courteous Very helpful
Haley was wonderful attending to our storage needs!! She is very polite, professional and answered all of our storage questions..we r glad we b picked here!
I am always pleased with the service I receive from Haley S at this store. She I'd always pleasant and helpful.
Hayley at public storage spring hill was very nice helpful and informative in every way possible. My experience working with her and dealing with public storage has been a pleasure thus far and I will highly recommend that you use their services for your storage needs. Thanks for your help and good quality work ethics Hayley.
Fantastic Staff, and nice and secured unit.
Super friendly and clean please. Haley.S & Haley.D I will super friendly and nice is the girls. 💥💥💥
Haley S and Haley D in the office couldn't be better and accommodating any issues or question I may have. The property itself stays clean, organized and secure. They also have a lot of packing supplies if needed. I love it here.
Excellent service, reasonable rates, and clean facility. Haley S. & Haley D. are so helpful, friendly, and efficient. They knew exactly what size storage unit I would need, and provided helpful tips for storing certain items such as leather furniture and mattresses.
Dealing with the young ladies was very pleasurable and was treated with kindness and respect I will recommend them and their facility to everyone I know I was renting elsewhere but I feel better dealing with Haley 1 and Haley 2 lol
Haley S. Provided wonderful service and showed me the options. Great customer service.
Just vacated my unit and have to say that I had an extremely pleasant experience for my entire duration at this location. Both of the Haley's (S & D) are awesome. I spent the first day of moving out by myself and came in to the office to ask a question. They immediately handed me a bottle of water and told me to stay in and cool off. I must have been looking like I was about to heat stroke in the Florida heat. It was a very nice thing to do. Thanks ladies and I will be back when I need you!
The girls in front office with the name Haley S and Haley D. Were so nice and very helpful. Everything has been awesome so far.
This is great location and has great staff super clean.
Haley was great, very efficient and helpful. I needed to transfer units and she was very informative of the prices and process and took her time with me.
Haley S. was very helpful in helping me with the size storage that was right for my needs and that i will highly recommend this facility to my family and friends for their storage needs. Thank you again Haley S. Staff always friendly, never a problem. Came back for a second time today and Haley D was awesome!!
Very happy we chose this Public Storage. Haley S and Haley D were extremely helpful, friendly and very professional. The storage units have easy access and are very clean. Excellent customer service!! Thank you!!
So Glad we decided to use this place! Just love Haley S & Haley D they are both Super Sweet & answered all Questions we had. This just has been a Great experience and can't wait to move here in Sept. Thank you & will always refer this location
Very Clean and well run facility. Very helpful and efficient staff
Haley S. and Haley D. we're very knowledgeable, helpful and such a pleasure to talk with. They couldn't have been nicer or more prompt in their service!
Haley is Awsome . Very polite and helpful. She make feel comfortable . Friendly and underst. Can't ask for anything more . She knows her job products. Thanks Haley
Good service and nice people clean building
I rented two storage spaces the 2 Haley's that work for you in the Mariner Blvd site were very helpful. We just emptied our second unit went well. But if you charge extra to rent mid month then you should give refund when one moves out early removed everything 10 days early yet no refund for those days the space was great and the facility clean able to get in and out without problems staff friendly
Clean, comfortable and friendly. I am not a big fan of big chains storage facility but I choose them due to the fact that they were really close to my house. However, I was impressed by their customer service and prices. Haley, took her time with me and she was super friendly. Thanks!
Haley S, at this location, is a total rock star!! I was moving 900 miles for the first time ever across state lines and she helped make my stressful transition not only bearable, but enjoyable! Her follow through and customer service skills are exceptional and she worked very hard to find me the best unit accessible by a tractor trailer and my biggest bang for my buck. This particular Public Storage is the first one by this company that I was 100% impressed and satisfied as the Public Storage locations in Northern Virginia, are pitiful in comparison!! Thank you, Haley S, for making my major move, a very smooth one!!! 😃
Haley S helped with everything and was super nice! Facility was clean
This place is the cleanest storage in Spring Hill and great customer service from the counter lady.
Manny was very helpful and kind!! He honored an online deal, (when we had to switch units due to our own mistake on size gauging), when he really didn't have to! Thank you so much for your help today!! Love this location! Definitely recommend if you're looking for a clean storage solution with competitive prices and excellent customer service!
Both representatives, Haley D., and Haley S., were very helpful, informative, and friendly...… very good experience !!
Haley D and Haley S provided my mother and I with exceptional customer service. They were friendly, informative and welcoming! The rates at this business are very low and affordable as well. This is the only storage place I will go to.
Went in to rent a storage unit, Haley S managed to check out 2 of us at the same time, going over everything together. It was quick and easy!! Definitely recommend.
Ken was great! Amazing customer service!
Either Haley S or Haley D are there when i come in to make my payments on my units i have throughout tampa bay. They are always in great spirits and are a true pleasure to deal with. Be very careful Public Storage. Someone may come in to steal those great personalities away from you to come work for them........
Staff very helpful and friendly. Prices are not bad either. Haven't had a bad visit.
Haley S. and Haley D are the very best even letting us know what size unit we needed. They helped us get in to three units immediately when we were desperate. Additionally they are very professional, always happy to help, kind and thoughtful. I have used them for many years and they always remember our names. Our entire family have used public storage several times and it's nice to see a familiar face. It's safe, clean and easy access. Great job to both of you !
Haley .S .and Haley. D. My entire family and are have used public storage at this location for many years , it's so great to see the same kind outgoing helpful people each time. They are so fast getting me into several units after finding out at the last minute I had more things than the unit would hold , the two helped me figure out the size keeping them close together having the security cleanliness and temperature control unit . To go into a business with smiles laughter help and all around the best support is something rarely found. I highly recommend this location and any public storage to anyone looking for the very best and great price for things so important to me. Thank you Haley. S and Haley .D. and thank you public storage for 14 years of service to me and my family
Staff very friendly and helpful. Clean facility, will use for my storage needs again, Highly recommend.
Property is pretty clean. Keypad to enter or exit really out of way, hard to use. Unfortunately they raised rental rate without notice, just saw higher charge on credit card statement. I had no issue with staff but wife said they seemed rude(other times there)...
Haley was very nice and was really helpful today. She's very perfesional .
Haley & her team are great!
I think the girls here, Haley and Haley are very professional. I've seen them with other customers and think they are very understanding and treat their customers with respect. They have had patience with me and others when issues arise and have always come through with helping in any way they can with empathy. The property is well maintained and units are great. These girls need a raise or commendation of some sort.
Been using them for about 7 months now clean place and staff is always fantastic
Haley.S was a great help good service 10/10
Great customer service from both Haley`s, they took the stress out of moving by knowing exactly what I needed, The entire place is very clean & well kept. I couldn't ask for a better place to store my belongings & the security gives me piece of mind I know my stuff is in good hands, Thanks for all your help ladies!
Great location. Friendly environment. Haley is always ready to help and to find you the best deals. A+
My sister and I were looking at several storage facilities in the area. We selected Public Storage because of the price and its location which met our needs. The staff were very friendly, especially Haley D. She was very knowledgeable and made the process of renting very easy. She took the time to highlight the important parts of the contract and made sure I had payment dates. She was very helpful and most importantly, she had a delightful personality.
Units are nice and clean and Haley and Haley are awesome to work with. Very friendly and professional.
They overcharged me by a half month. My mother had just passed away (storage unit was for her stuff) and I did not have it in me to handle one more detail. The facility was clean, the units small.
Exceptional Customer Service By Manny When I Went Into Rent A Unit This Afternoon. Everything Was Explained Fully. Property And Units Are Spotless. Manny Is A Real Joy. When I Was In Customer Service I Would Of Been Proud To Have This Gentleman As An Employee.
Haley D. was awesome, and explained everything throughly about the unit. Thanks will definitely recommend this storage unit to others.
Great staff Renting unit for over a year Very helpful Thanks
Haley S. at this location is awesome !! She was efficient , kind and knowledgeable . And the woman knows how to multi - task !! . The facility is clean and well kept !! I am glad I found this location.
Very helpful staff, used this storage before, easy access, property was secured and safe
Just rented a storage unit from Haley D. and I have to say, she's awesome. Very friendly, very professional and an absolute pleasure to talk with. The facility was nice, clean and wide open. The unit was spotless. But, the best part was Haley. Awesome personality. The only negative thing I could say is that they really need a golf cart. The walk to the unit kinda bothered my hip a little bit, but then I'm getting old.... lol.
Both ladies named Haley were friendly, helpful and provided great customer service! I'd recommend this place!
Great storage! Haley D was extremely helpful and nice. The buildings were in excellent condition. I would recommend them to family and friends.
I'm beyond Livid with this company. I haven't had my things in storage a WHOLE MONTH, and ALL OF MY ITEMS ARE INFESTED WITH ROACHES. In our couch, clothes, shoes etc. then to make matters worse, the worker stated she could give me new boxes, and spray but I WOULD HAVE TO SORT THROUGH AND OPEN ALL MY BOXES TAKING EVERYTHING OUT AND WITH ALL THE BUGS. (and i would still have to pay if i'm not out by a certain time) hell i should get a whole refund PLUS AN EXTRA WEEK. I just want to burn the whole thing down. We have already brought home roaches from the storage (SUPER PISSED ABOUT THAT) So now i have to spend MORE MONEY FOR PEST CONTROL. Never again.
Haley S. & Haley D. were Awesome. Had me in and out quickly with everything I needed. Very nice and friendly!
I have a unit here. Very clean. Friendly, helpful staff. Love it!
Perfect! I love storing my stuff here! clean!!!!!!
When we called the gentlemen was extremely helpful and very nice. We went and viewed the storage unit and Haley S. was very helpful with any questions we had and she had great customer service. 😁😁 The place was very clean and had options for us to pick from.
I was very concerned about what appeared to be an ever-increasing monthly charge; I started at $60 and now the same unit was up to $97. What the heck, right? So, I went to my PS facility office and calmly explained my concerns. Haley S. (there are two Haleys, maybe more) showed genuine concern, great constant eye-contact, and listened and took notes. I teach Customer Service. On a scale of 1-10, she's an 11! She researched my account, discovered that yes, in fact, my info was correct, but that the increases had been incremental and annual over 3+ years; duh! Although I understood, she sensed that I still wasn't happy (I'm on a fixed income now and haven't received a COL increase in three years). She volunteered to contact her supervisor for a "valued customer", me (made me feel good just hearing that), and said she'd recommend a rollback prior to this year's increase! Amazing young lady! We'll see; that was late yesterday afternoon......
Read the fine print in the contract! You get screwed out of the remainder of your monthly price. Thank god I only had 4 days left so I only lost $8. Way to scam people. Edit: I received a call from the friendly district manager for Public Storage. He was understanding and helped me as much as he could. This is a Public Storage policy that folks need to be aware of. Because the DM reaches out to me, I've added one star.
Just came back to these guys for a THIRD time, always get great service fast! Haley and Haley let me leave with a smile on my face, you two keep up the great work! No doubt I'll use them again. UPDATE: Back again for a fourth time yet. Always have fun coming in to see them. Fast and friendly service at a fair price. You should check them out! FIVE STAR SERVICE!!
Haley S. Is very nice and helpful. Made the process very easy.
The customer service at this location was outstanding. Haley S. and Haley D. were wonderful!
Haely D. and Haley S. were extremely professional and helpful!
I felt at ease with Haley D. She was very friendly and personable. She was thorough and answered any questions I had. The place was clean and prices were good! I didn't know about having to get rental insurance, but it wasn't a lot of money.
The whole experience with Haley Squared was great. These ladies are personable, helpful and genuinely kind. Glad to have gotten to know the over the last few months and sad to close out the unit today. Give these great ladies a chance if you need storage!!
Nice and clean, great location and easy access
Price for storage is great, service is even better! And it's clean.
Haley has been the most personable and helpful person. I would highly recommend using this facility. I wish all places had such great customer service!
Great place to store your thing safe and secure
Great experience from reservation to closing out my unit!
Haley D has excellent customer service skills! She spent more than 40 minutes with us to help us find the cheapest location to store our items a week before we actually settled on our reservation. Today, we went in to see Haley to process a new reservation and she was just as up beat and helpful as she was last week! Thank you Haley D!!😁😂
The staff was friendly and the chicken salad was fantastic
Haley D was amazing!!! She was very thorough with all information as well as advice as to locks, mattress bags and other items. This location is very well lit and convenient!!! Very well maintained as well
I highly recommend either Haley S or Haley D at the Mariner Blvd location in Spring Hill, FL who were both very knowledgeable & helpful!
Friendly, professional staff. Great prices. Very helpful! Would definitely recommend.
The staff here are warm, very helpful and friendly: Haley S. and Haley D. are awesome! This public storage is very clean, well kept, in a very convenient location! Can't beat these prices!
Absolutely love this place. The two Haley's in the office are awesome. They are both so helpful and friendly. Thank you guys for making our experience great. I strongly recommend this location to anyone looking for storage.
A 5 star rating isn't high enough to describe the professionalism and courtesy of Haley and Haley. I definitely would recommend this location and will use it again if needed in the future. Thanks Haleys!!!
property# 25856 Nicely maintained, clean, and well lit property. Haley & Cathy are great customer service. Haley is always so nice and really went above and beyond! I'll never go anywhere else! THIS WAS ALL A LIE. MY EXES SISTER IN LAW HALEY IS THE MANAGER AND MADE ME REVIEW HER SO SHE LOOKED GOOD. NOT COOL. SCAMMER!
I never realized how much Public Storage has to offer. I was moving my grandmother and I was finding it difficult to find all the supplies I needed. On a tip from a family member, I stopped by this location and found every item needed and more! The staff members, Haley S. and Haley D. were extremely helpful in suggesting the best items to use and with their advice, packing was so much easier than I expected!
Both Haley 1 and Haley 2 are so helpful with any questions I may have.
Haley and Haley were very helpful moving in!!! I just wish they had 24hr gate access, with my husbands work schedule it would be so much easier to move in and access whenever I need to.
Haley & Haley were great actually "stole me" from Uhaul storage. They helped me save money on a storage unit. And they were upfront with the cost. no surprises great job. Had bad experience with Uhaul who pulled a bait and switch and then wanted to penny nickel dime me for everything. Uhaul was more expensive for an outer unit than Public Storage was for a climate control room with insurance.
Great service, was greeted and helped by Haley. She was very knowledgeable and helpful with everything needed. I highly recommend this location.
Haley, is the BEST. She explained everything start to finish. I needed to change a minor detail and return an item. Awesome!!!!
I came in to this property to buy some boxes for packing up my mothers house. I was greeted with a Smile by a Wonderful young lady named Haley, She was very friendly & Had answers to all my questions. I was amazed how much she knew about the boxes & sizes that I needed. She went above and beyond to even tell me how to pack my items to get the most space without having to buy extra and How to protect my mothers precious collectibles without getting damaged during the Moving process. I was really happy with the prices and was even sent home with a Price List in case I may need something else while packing up. The property was also very clean and Looked like a nice place to store your belongings, I would HIGHLY recommend this place for storage & Packing supplies!!
Haley and Cathy were very helpful in helping me close out my account today. My rental experience was 100% positive start to finish! I would highly recommend this storage facility to my friends and family.
We used this facility to store Holiday items while family and friends visited. They were very helpful, courteous and professional. I would recommend them.
Very clean great ppl Hailey and kathy very helpful
I really enjoyed my experience with Haley. She was friendly and knowledgeable. The only issue is she needs to be duplicated for those rare times she out showing spaces to new customers. I would recommend this place for your storage needs.
The office manager is Haley, who is very pleasant and helpful. This must be a sought-after facility because there are always people waiting to rent a unit or buy moving and packing supplies. Many items are offered for sale here, and just about everything is on display so that you can decide if the item will meet your needs. I wish I'd known about the wardrobe boxes years ago.... I would have packed my then husband into one of them and shipped him back to his mother. But, I digress. I rented a 5 x 10 climate controlled unit because I needed to finish unpacking my cool stuff that I moved from up north about 18 months ago and get it organized in my garage. It would be nice to park my car in the garage, after all. This unit was just the right size for my overflow, and now I have room to set up a table and sort through the remaining boxes. The unit was clean, my section of the building is well-lit, the site is gated and everyone has individual gate codes. The access hours are convenient, there is on-site emergency staff after office hours, and the site is only a block away from one of the best sub shops in town- Firehouse Subs. A Publix grocery store and McDonald's are also a block away, so you can visit your storage area on the way to/from your daily errands. Haley was able to give me a fantastic first month rate.... low enough that I don't feel pressured to rush to get my project done by the end of the month.
Excellent experience. Great facility. Very helpful and kind. Haley was amazing.
Wonderful storage facility. The best customer service. Friendly, accurate and reliable. Clean and affordable units.
Haley was such a great person with an awesome personality!! I will be letting all my friends and family know about this place for all their storage needs!
Relocated to the area to find that the same priority for EXCELLENT customer service is in place at this location as well. I REALLY appreciate that!!! THANK YOU.
I recently had to rent a storage unit and had the pleasure of working with Jeremy. I have to say it was a very easy and smooth transaction. We were able to move our item right into storage as soon as we rented a unit. You will not be disappointed dealing with this Public storage, Jeremy was very helpful and had great suggestions for our storage needs.
This is a very well kept and clean facility. Haley and Jeremy are always very friendly and very helpful. I definitely recommend this facility if you need a storage unit.
It was a great experience both Haley and Jeremy were very helpful, plus with push carts available to use made it a very easy move in
We have had an excellent experience. The unit was clean, AC and heated appropriately, hours were very acceptable. No trouble with gate access. I would use this company again. Jeremy and Haley were always friendly and accommodating.
Very professional, Haley really went the extra mile and got me a great unit at a great price.
Nice, clean and excellence customer service. I would recommend this location for storage.
Had a great experience with public storage =) Jeremy and haley were very helpful
Jeremy & Haley are always friendly, helpful and professional. It's a pleasure to deal with them. The storage site is always clean, well maintained and well lit.
I have used Public Storage in the past so I was comfortable when I needed to rent a storage unit for my daugther in spring hill. Jeremy was very friendly helped me review all the packing needs and made sure we got a unit that fit our needs. If you need boxes or a storage unit you should go see Jeremy.
Jeremy is great. Clean and great facility. I highly recommend going there if you need storage.
Stopped in to buy boxes and was greeted by Haley and Jeremy. They had a great special on boxes and I got a great deal. Property seemed clean and organized. 5 stars
I frequent many locations every month for auctions and this is one of the best locations around. Haley and Jeremy are super friendly and helpful. The prices are low and the service is always the best! This is also one of the cleanest most secure properties around. Rent here and you won't be disappointed.
I have been using this location for about 8 months now and have had a great experience. I just went into the office the other day to ask a few questions as this will be my last month needing storage space and walked into a situation unfolding with a cranky customer. Jeremy was handling the situation with the utmost professionalism and respect despite the rude angry customer hurling vulgarities at him. He asked us to return in a few minutes so we left and came back (I know how much it sucks to deal with angry customers so I brought him treat from Starbucks). He apologized to us for the angry customers actions when we returned and I assured him it was ok. I have only interacted with him since using The Storage Center at Spring Hill and have been happy that I knew my belongings were safe, in a clean location and that the staff was taking care of the property. I would highly recommend this location.
Jeremy and Haley are the best. Service with a smile. Property is clean and very secure. Prices are great and so is the service. Rent here and you won't be disappinted.
I rented here and Jeremy was great. Great service and great prices. Recommend renting here. Property is clean and secure. 5 stars all the way.
Best customer service that I have ever had since living in Florida, no doubt, by Haley and Jeremy. The facilities were extremely clean as well. I would also have to say that they have the best deal out of all the storage facilities that we looked at, so I would definitely recommend this place to anyone that needs a storage bin.
First of all it is very well kept. Clean and free of clutter. The customer service was excellent. Fast friendly service. Haley and Jeremy both went above and beyond to give me the size I needed, recommended products to keep the moisture out and storage area fresh, and save me time and energy realizing how tired I was from non stop moving. It is a pleasure dealing with them and they try hard to make sure you are satisfied. They monitor the facility very well. 10 out of 10 is my rating
I was contacted by Jeremy within minutes of reserving our storage unit on line to schedule an appointment so that there would be no waiting when we arrived. The property is very well maintained and super clean. Haley & Jeremy were so nice and very helpful. Jeremy even followed up a few days later to make sure that we were pleased with our unit and had enough space. Corporate needs to give recognition to these 2 wonderful staff they have and the excellent customer service they provide!
I went to this property to buy some moving supplies and was greeted by Jeremy and Haley. Although I didn't need storage, they were eager to help me get the supplies I needed and were very friendly and helpful. I would recommend going to this location to buy supplies or rent a unit, they were both great!
Often I rent a unit on monthly basis and I love to go back in this location. It is one of the cleanest out there. Customer service always is so professional, greeting all customers with a big smile. Thank you Jeremy and Haley, you rock!!!!!
Fantastic staff! Jeremy far exceed all expectations! Reserved a unit online and received a call within a minute. Literally. The customer service was incredible! The facility is immaculate. I was able to pull right up to the unit, which saved ample time and made the process painless. Jeremy was extremely friendly, helpful, and efficient. Public Storage is hands down the place to go!
I have dealt with Public Storage before, at a different location. The staff is extremely friendly and helpful, the facility is always clean, well lit, and I've always felt safe on the premises. This location is even better, as it is newer, better lit, cleaner, the roll up doors are extremely convenient (as opposed to the open out doors at the previous location I used), and I love the idea of an on-site manager 24/7. The staff is equally as friendly and helpful, and you can't beat the price for the amenities! My husband and I dealt with Haley & Jeremy. Awesome people; awesome experience!
Jeremy was very helpfull. Facility and grounds were very clean. Felt secure with securing my property there.
We are moving and needed to find a suitable storage unit in the area where we are relocating to. The site operators Jeremy and Hayley were absolutely fantastic in the way that they assisted us gather information, make a decision and then complete the rental process of the type storage unit we requested. On moving in day, Jeremy was extremely helpful, respectful and hospitable when assisting us with the administrative and paperwork details and escorting us to our storage unit. Very satisfied and would highly recommend.
Jeremy and Haley are awesome! This property is top notch. Very clean and secure. Push carts are also available to use. Staff is always around to answer questions.
Always friendly and helpful. Clean units, well lit property and units
Oh my gosh...one of the very best facilities that Public Storage has to offer! The buildings and grounds are wonderfully maintained! Our business venture requires visiting and renting at multiple facilities in the tri-county area and the Spring Hill facility is one of the very best (didn't I already say that...it's well worth repeating). Jeremy, the onsite manager is terrific to work with to boot! If you are ever in need of rental space in the Spring Hill area please stop in...tour the facility and meet Jeremy and his staff. I promise that you won't be disappointed!
Rent from Haley. Shes the best. Was super friendly and helpful. Property is clean and there are push carts for you to use. Store here. You wont be disappointed.
Haley and Jeremy are awesome. Great facility that is clean and secure. Push carts to use for your items. Would recommend this facility to anyone.
Haley & Jeremy were very helpful they both got me into a right size unit nice clean property & a wonderful friendly staff I would recommend everyone to this place awesome customer service.
Haley was very helpful she was very nice & friendly the property was very clean, and awesome looking enough room for my things & not expensive at all this place is awesome !!!!!
Outstanding service, everyone's extremely nice especially Haley . Definitely recommend this place to everyone.
This location is well maintained by the friendly staff that run it. My wife and I happily rented at a location down in Tarpon and will never rent at anywhere other than Public Storage again. I highly recommend this place to anyone in need of storage!
The employees are very nice and pleasant people to work with the facility is very clean organized and nice setup I've had no problems with theft damaged property overall it's a great atmosphere and I've enjoyed my time at this unit
On Wednesday, Feb. 25th, there was a storage auction at the Mariner site. It was the first time I went to this 1 but Jeremy was very friendly & helpful. And it was a great experience for me. I'll be going back for further auctions. Thanks again, Jeremy, for making my 1st visit to your site a good 1!
Jeremy and Haley are fantastic. I go to many facilities in Florida and this I one of the best! plenty of push carts, clean property and friendly staff. I would recommend this location to store or buy moving supplies for sure.
Jeremy and Haley rock. Property ia clean and well managed. wouldnt store anywhere else in Spring Hill.
My husband and I both were very pleased with how helpful, and wonderful Haley Managed our transaction; The care in which she explained everything and her professionalism made for a very wonderful experience. Thank you, Haley, for all that you did for us, and we will use your place of business again. Once again thank you!!
Excellent facility! The property is wonderful, units are clean. The new property manager Jeremy is wonderful as well and was able to answer every question I had. Very friendly, looking forward to renting here for awhile! :)
kayla and Hailey were wonderful people to deal with at this location, great place to store your things.
WE HAVE BEEN USING THIS STORAGE FACILITY FOR MORE THAN A YEAR NOW AND HAVE NEVER HAD ANY PROBLEMS WITH EITHER THE STAFF OR THE FACILITIES. AS A MATTER OF FACT THE STAFF, ESPECIALLY KEILA, IS ALWAYS GONE THE EXTRA MILE TO ASSIST US WITH ANY ISSUES WE HAVE HAD. THIS IS ESPECIALLY COMFORTING SINCE WE LIVE OUT OF STATE. MY HUSBAND AND I CAN HIGHLY RECOMMEND THIS FACILITY FOR YOUR STORAGE NEEDS. BE SURE TO ASK FOR KEILA AND YOU WILL ALWAYS BE GREETED WITH A HEART WARMING HELLO AND AN INFECTIOUS SMILE. THIS TYPE OF CUSTOMER SERVICE COMES FROM THE HEART AND IS RARE TO FIND.
Excellent treatment of renters they make you feel like family.keila is so warm and friendly
it was easy, friendly, affordable and informative, would do it again.
My parents moved from out of Town and Keila... Was Very helpful and efficient. Thanks for making it Non Stressful,as moving can be.
great customer service always super nice and friendly service Keila
Keila was awesome and extremely professional. Keila explained everything with great detail and offered any services and products if we need. Anytime in need a storage unit or anything I will be with public storage and Keila. Thanks for the professionalism in courtesy
Haley and Leila are excellent, never expected such a great customer service from the storage unit. 👍
Tanja and Leila were great! Prices are good too!
I had a great experience today renting a unit, I was very satisfied with Keila and Haley they were very helpful and sweet, it's a great environment and well maintained. Thanks ladies keep up the great work :) ........
I checked several other storage facilities in my area using online sights and found most were either booked up or the online sight was misleading as far as prices shown. Public storage however showed the units available on their sight and the price online was the price you actually pay. Placing a reservation got me the unit I wanted at the price shown, no come-ons, no false advertising, no surprises. The two employees on site, Keila and Jeremy were very helpful with information, upbeat and pleasant to deal with. The unit was clean and easily accessed. All in all, it was a very pleasant experience and I wished I had gone to their sight first, it would have saved me a lot of aggravation!
Definitely glad we chose this storage facility. Keila and Haley are the best, very friendly and helpful. My girlfriend and I just needed some extra space, but didn't want spend a ton of money. They took the time to show us all of our options, looking at each individual unit and explained all the pricing options available. If i had to choose a facility all over again I would absolutely choose them again.
The best storage facility with excellent staff keila and haley. The we're able to help me with all of my needs.
It was a pleasure meeting Keila at the Spring Hill, FL location. The staff is very pleasant. The units and facility are very clean and well maintained.I trust my items will be in good hands while I store them at Public Storage.
The entire facility is clean, organized and the staff is awesome. The whole experience exceeded my expectations, especially after shopping around. PS was easily the best facility I visited. Keila and Haley were super friendly and helpful. Hands down, the best choice in the Spring Hill area.
I have been in this facility five or six times over the last couple of months,and Keila Harrison and Haley have always been so helpful. These two ladies are always smiling and so very friendly. It is a pleasure to visit this public storage.
Haley and Kaila are an absolute pleasure to deal with! !!
I called in with a few questions and spoke to Keila, she was very knowledgeable and helpful. Most companies I talk to have no idea what customer service is anymore, but Keila did, very polite, and patient. -Thank you for your assistance
The lovely ladies, Keila and Haley, are very helpful and friendly! I stopped by to check out this storage facility today and was impressed. It was very clean and well maintained! I would definitely rent a unit from them and recommend them to anyone! Thanks again ladies! It was a pleasure meeting you!
Keila & Haley are THE BEST!!!! They helped take the stress out of a hectic situation and made my day and move a lot easier. I will definitely recommend this location to any friends needing a storage unit in the future. Thank-you ladies for EXCELLENT customer service!!!
Keila' and Haley are the Best! They are Excellent at Customers Satisfaction. ALWAYS smiling and greeting me when I come through the door. They are very helpful and knowledgeable of their job at Public. I'm ALWAYS treated with Dignity and Respect! Always know that you both are Appreciated! Keep up the Great Job! Thank you Keila and Haley!
Very nice people keila and Haley were amazing I will be back just because of them great experience
The staff "Keila & Haley" are very helpful always willing to go out of their way when ever you have a question or concern. The buildings storage units and lot are clean and well maintained. I would recommend the 4080 Mariner location to anyone looking for a storage location.
Outstanding services and Staff, Keila and Haley were both very helpful during my vacate of 2 Storage Units. Their Professionalism has impressed me to refer and use this Public Storage Facility again in the near future. Will be needing to Store my Car soon. Thanks Keila and Haley.
Best service ever from Keila
Keila was awsome to work with . They are very nice and helpful. Best storage in spring hill.
Haley was very informative , polite & helpful while assisting my elderly parents