Public Storage Self-Storage Units at 3500 Laurel Rd E, North Venice, FL
Address
3500 Laurel Rd E North Venice, FL 34275
Office Hours
Mon-Fri 9:30 AM - 5:00 PM
Sat-Sun 9:30 AM - 5:00 PM
Gate Access Hours
Mon-Sun 6:00 AM - 9:00 PM
Storage Facility Features
Boat Storage

Car Storage

Climate Control Storage

Indoor & Outdoor Storage Units

Small, Medium & Large Storage Units
Office Hours
Mon-Fri 9:30 AM - 5:00 PM
Sat-Sun 9:30 AM - 5:00 PM
Gate Access Hours
Mon-Sun 6:00 AM - 9:00 PM
Storage Facility Features
Boat Storage

Car Storage

Climate Control Storage

Indoor & Outdoor Storage Units

Small, Medium & Large Storage Units
Close Location Details
View Location Details
Climate Controlled

Upstairs/elevator

Climate Controlled

Upstairs/elevator

---

10'x10'

Climate Controlled

Upstairs/elevator

Climate Controlled

Upstairs/elevator

---

10'x12'

Outside unit

Drive-up access

Climate Controlled

Inside unit

1st Floor
Nearby Self-Storage Locations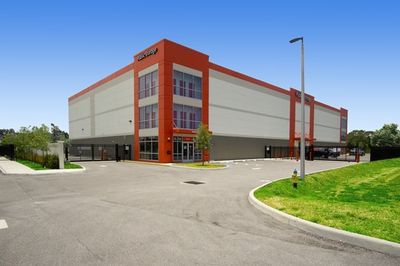 Self Storage Near
490 Jacaranda Blvd
Venice FL 34292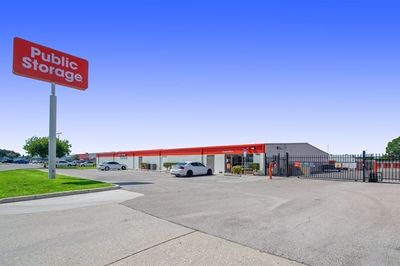 Self Storage Near
1120 US Hwy 41 ByPass S
Venice FL 34285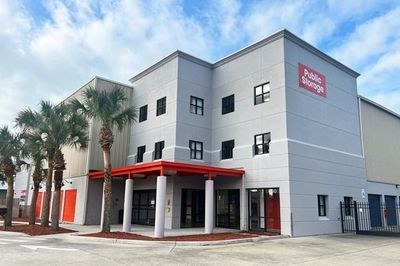 Self Storage Near
660 S Tamiami Trl
Osprey FL 34229
Self-Storage Near North Venice
Resources from the Help Center
See what fits in different storage unit sizes
North Venice Storage Units Off I-75
Nokomis self storage is located off the Laurel Road exit of I-75 by Toscana Isles. This storage facility is just a short drive from Knight Lake and Venetian Golf & River Club, with climate controlled storage in a variety of flexible sizes
Our 5x10 storage units are a fantastic choice for anyone looking for some extra room in their home. Clear out those closets and come stash your picnic gear, fishing rods, golf clubs and more.
Bigger 10x10 storage units are a great option for people preparing for a move or renovation project, and anyone who needs to store large, bulky items like beds, sofas and coffee tables. Our even larger 10x15 storage units can hold the rough equivalent of a three-bedroom house!
With friendly staff, and open seven days a week, let Public Storage help you win the war on clutter.
At Public Storage, You'll Always Find...
Keypad Access

Friendly Staff

Month-to-Month Rent

Moving Supplies Available

Free Parking

Well-Lit Facilities
Reviews
( 209)
Staff was very helpful, Janice showed me storage available and explained everything and answered all my questions. She was very knowledgeable. Facility is spotless and climate controlled
I have recently moved to this area, and after reviewing several storage units my decision was made to use Public storage @Laurel Rd. location. Kenny was EXTREMELY HELPFUL with the requested information and answered all my questions and then some. The facility is always clean, which really makes a difference. I would highly recommend working with Kenny to assist anyone in need of a storage facility.
If you looking to feel secure with storaging you personal, or business things, look no further, this is your safe haven for all your things from auto, clothing, home furniture, anything worth to you. Check ✔ in see if there's a space for you, the spaces all get booked super fast. [Me there 3 yrs], great location interstate 75 from east Laural Rd, (east laural from Instate 75)adjacent to Venice memorial hospital. Don't hesitate 😉
Great guy no hidden fees, straight up, honest..thanks
I stop by 2 check out units at Laurel road period the property manager Janice was extremely helpful period the facility looks real good period I hope to rent next week, thank you, Janice.
We just moved from out of state and this was our first stop. Janice was our first point of contact. She was wonderful to work with and she made the move in process so easy for us. The facility is immaculate-from the common areas, public restrooms to the storage unit itself. We could not be happier with this facility and Janice's help! Definitely 5 star!
Both people we had the pleasure of dealing with were very helpful and friendly.
Thank you Janice. You helped us so much transferring out storage in NC to ps. We had no idea how to sign the new lease. Thanks again
Thanks for being there. Such a great location. So clean and safe feeling. Kenny was amazing and so pleasant. Thank you for making my experience awesome.
Janice was very helpful and was happy to answer any questions.
Janice was very helpful in talking about my storage needs. She's a great asset to the company. Five stars!!!
Janice M. At the Laurel Road Public Storage was fantastic. I had been looking at 3 other places in the area and she sealed the deal for me! She stayed late to sign me on.!! Also I've used PS previously and was very pleased!
OK I must say your staff to be very helpful especially Janice M. She answered all my questions with a smile was very very helpful. I found the place to be well maintained and clean .that's a plus in my book.
Janice was very helpful! Great customer service and the place was well taken care of!
I used Public Storage for several years and overall, I had a decent experience. The facility was always clean and secure, and the staff was helpful whenever I had questions or needed assistance. However, there were a couple of major downsides that eventually led me to leave. The first was that the rent kept going up every time my lease renewed. When I first rented a 10x15 storage unit, I was paying under $100 a month, which seemed reasonable. But every year when my lease was up for renewal, they would increase the rent by a significant amount. By the time I decided to leave, I was paying over $300 a month, which was just too expensive for me. The second downside was that the access hours were very limited. I could only access my unit during certain hours of the day, which made it difficult to retrieve my belongings when I needed them. This was a major inconvenience for me, as I had to plan my visits carefully and couldn't just stop by whenever I wanted. While I appreciate the cleanliness and security of the facility and the helpfulness of the staff, I can't recommend Public Storage due to the high rent increases and limited access hours. If you're looking for a storage unit, be aware of these limitations and factor them into your decision-making process.
Janice was very friendly and helpful. There facilities are very nice and has good options. I highly recommend public storage!
How long before I vacate the unit I have to notify you??
I was in the other day and Janice was so helpful. I am looking at relocating and Janice was just so nice, understanding and knowledgeable.
Kenny was awesome, he was very helpful and I knowledgeable. I had endless questions and he was able to answer them all! Thank you
Kenny was so personable! He answered all questions & really helped us feel comfortable making the right move to store here!
Kenny and staff are the best people in the world to do business with. They are knowledgeable, courteous and fabulous customer service professionals!!!! I recommend the facility to anyone.
Facility is kept very clean and in great condition. Personnel (Kenny) was extremely pleasant and helpful. Overall a great experience.
Came to look at a unit carli was a help I recommend public storage over other storage facilities.
Kenny is the BEST! Second to none for customer service and friendliness. Kenny is professional, knowledgeable and empathetic. Thank you Kenny for making a great customer experience. I would recommend Kenny and his team to anyone for their storage needs!!
I had a great experience with Janice the other day. She is very knowledgeable and answered all my questions I had asked. The whole place was very neat and you can tell it is well taken care of.
Very friendly service, Carli in particular has a great attitude!!! Hard to find these day! Prices are good, but I'm coming back for the service! Thank you Carli!!
Great service from Janice! She went the extra mile to ensure I was satisfied. The location was clean and welcoming.
Jessica, who I believe works at a different Venice location and was filling in post-hurricane Ian, was absolutely fantastic! My mother lost her home in Port Charlotte during the storm, and she was traumatized and desperate for a storage unit to salvage and store what what still intact. She went above and beyond for us, and was so kind and helpful! This girl needs a raise and a promotion! She is excellent.
Janice was so helpful. She was able to find the solution with an issue with a public storage that I have in Pasadena, CA. Thank you Janice for bringing a smile to my face and all of your help!
Deborah, at my local PS location was an absolute pleasure to deal with! Extremely kind and patient, she made my rental experience fantastic!
I use a lot of storage, am/was long term here and this is the second worst experience I have ever had. My worst was at another Public Storage where cockroaches layed eggs all over my stuff with No Food stored in the unit. This location is barely a step up and I have had a really bad experience. Go to Extra Space in Nokomis if you can.
I want to thank Kenny for showing me a few units. He was very helpful and answered all my questions! When I'm ready for storage I will be back! Thank you kindly!
Kenny was exceptional. His efforts were above and beyond and seemed to know no bounds. Thank you sir!
Had a very pleasant experience with Deborah, she was very helpful. Great customer service!
Janice has been really helpful!!
Janice was a great help today, she was very nice and got all the information that I need it right away, I will give this facility 5 stars Thank you Janice
Janice is the best! Very helpful in completing account, professional, knowledgeable and made the entire process very easy!
Janice was great. Prices pretty comparable to other storage places. The good thing about this one very close to highway (75) easy in easy out great people.
Great location and service. Thanks to Janice for all the help.
Janice is the Best! She answered every question and assisted us any way possible to help with our move!! Thanks Janice for being a wonderful person!!
I have had a space here for a few years. Janice has made the extra effort to make this a top notch facility.
Raised my Price 4 times in 1.5 years! Going to find another place. Even if it's the same price it's the principle .
Dealing with Jania was a pleasant experience. She was very helpful and knowledgeable about there product. We are building a house across the street and needed storage for our business for long term. I would highly recommend this complex and Jania.
Janice was helpful and kind because of her we decided to rent one of the units. She took her time and was patient with my husband and I. She answered all our questions! Would highly recommend! Thank you Janice!
Janice is great she explains everything and beyond friendly
Janice is very friendly and gave a lot of info
Had an issue today at the Laurel Road Public Storage and JESSICA who was filling in their for the day from Punta Gorda was extremely helpful and resolved my issue in minutes, wish she was here all the time, you need more people like her, thank you JESSICA great work
Janice is Awesome. Very Friendly and accommodating. I highly recommend this location for any storage needs.
Thank you for having such great employees.Janice at your Laurel road facility was very helpful and very professional with helping me with my needs.It was a pleasure working with her
A shout out to Janice for her help. Great work.
I stopped in to look at a unit...Janice was super helpful and kind. Nice place!☮💜
I was shopping for some storage close to home. I found public storage in venice. I went to view a 5 x 5 and a 5,x10 unit.. I spoke to Janice and got all the information I needed to make my decision. I will ne storing with Public Storage very soon.
Thank you Janice for all your help! Fast, efficient rental and a clean climate controlled unit.
Good service. Janice was very helpful and very polite. You don't always get that kind of friendliness at a storage unit facility. Thanks Janice
Janice is to be highly commended. She went out of her way to meet my needs in terms of space And vehicle accommodation. Thank you Janice!
Janice and Kenny at the Laurel store were so pleasant and helpful. Thank u so much to the both of u !! ;)
This facility is very nice - clean, easy to access, and secure. Janice was so nice, helpful, and kind! Highly recommended.
Jania was fantastic. Service was great. They were able to get my family a quick last minute storage unit with no hassle. Will definitely use them again if need be in the future.
Had a few issues, which Janice handled professionally, and with a smile. What a pleasure.
Janice superb , friendly and very helpful.
Had to make last minute plans and Janice helped with everything. she made it easy and explained everything also for easy understanding. she was very kind and a big help.
Janice did a great job giving us a new space
Very clean and well lit. Janice is so professional, courteous,accommodating and pleasant!
This facility is one of the better storage places around. It is clean, modern, efficiently run by Janice. Access is easy peasy. The bathrooms are spotless in case you need them. We have two units there and both meet our high expectations. Janice is a peach and will answer all of your questions. You can bring your own lock and save some money. Also, your Homeowner's Policy probably will cover insurance, so be sure to check to save some more money.
I was in last week and it was clean,orderly and was a overall great visit,Janice was a very professional and personable very nice..Thanks
Janice is great! She's been very pleasant and helpful! The site is well lit at night, completely fenced in, and clean. So far I'm quite happy.
Janice was very helpful on our renting experience and explained everything.
Very helpful and friendly! Jan was so nice and very helpful!
Janice was very helpful and friendly
We have 13 days to move and no address yet! So short notice we got a space for a decent price and Janice was very helpful and knowledgeable for our needs.
Horrible Experience, Lorrie has no business working with the public. She is rude and nasty. Leaving extra space for this place was the biggest mistake I've ever made. Rents are rising by $60 a month and more. Then she had the nerve to say she could work with us better if we left her a 5 star review.
Lorie was extremely helpful. She took her time and explained everything in detail. Very much appreciated
HORRIBLE... Site was willing to pro-rate days in a month when you move in, but not when you move out. They, North Venice Public Storage, charge me an entire month for an additional day into Sept. Why, its in the fine print. The site person was remorseful and admitted it is not fair, but no one else in the company or that I have been able to contact cares, at all. "It's in the contract" is their only response. Outrageous. Horrible customer service. No explanation, just to bad and thanks for your money.
Great Customer Service from Property Manager. She was very helpful. Only negative I can say is the price is high and there were no specials that could be offered to help offset the high price.
Great Prices and a nice location. Tom was super helpful and polite. Good, quick access.
Tom was very helpful and good price for RV storage. This location is very clean, rodent bate traps used and easy access from Interstate 75.
The two gentlemen ot the front desk were very helpful.
Love public storage! Mike, Tammy and Tom are the best.
This place has been nothing but trouble since day 1. My code didn't work, took 4 phone calls and 45 minutes to correct it. Don't rent here and expect to talk to a person. I left a message for the property manager and it took him a week to call back. Today after the tropical storm passed we had to go move another couple things in. Well the back door is ripped open! Tried to call and just let them know and can't get in touch with someone. Secure..... I think not.
Lorie is extremely knowledgeable and was very helpful for this first time customer. She directed our shipment to be dropped off in a very convenient location. She also answered my many questions when I was making the arrangements long distance.
Public storage and Lorie have been phenomenal they made the process so easy, with online booking, preparing my space to be clean and accessible on the day assigned. This unit appears to be new , clean, well attended to. It is in a great location for me. Very easy to set up and extremely convenient.
We are building a house in a near by development so needed to get a storage unit to house furnishings as we wait for our house to be built. Lorie was super friendly, knowledgeable and professional. She escorted us to view our options, made suggestions and then walked us through the purchase process. Thank you Lorie!
Thank you Lorie for all your help
Very easy to secure my unit and Brittany. Thank you so much for an easy transaction!
Stopped in to ask for prices. Met with Lorie and Arianna. Super nice ladies. They were very helpful! Would highly recommend this facility. Was very clean and seemed super secure.
Lorie was wonderful at the Public Storage on Laurel Rd. She was friendly, helpful and took the time necessary to explain everything to me. I really appreciate the customer service that she provided. Thank you, Lorie!
Lori did a great job following up and was a pleasure to work with us.
I had no problem at getting my storage space rented here Public Storage on Laurel Rd. East. Lorie was very thorough and helped explain all the different options I could receive with my storage rental. Thank you Lorie, for helping me make the easy choice to use Public Storage. I will definitely let others know that if they need a storage unit to use Public Storage..
Lorie was extremely helpful and helped us get our unit rented quickly and painlessly. The facilities are clean and safe.
Ariana was very helpful, simple and easy to get rented space. Recommend anyone to use PS
I was looking to upgrade the storage of my motorhome. I went into public storage on laurel and met with Lorie. she was so helpful and professional that I decided right away this was the place to move my motorhome to. Public storage should be proud to have employees such as Lorie that are ready to help you with your needs in a professional way.
Arianna was incredible in helping my dad. He said that she really went above and beyond. Great customer service!
My father just returned from this facility and was raving about the amazing kindness and stellar help he received from Arianna. Thank you for the great care and attention.
Just moved here from Ohio and reserving a unit at this location was great!! Tim was very professional, polite, communicated so well with us. Highly recommend this location.
They only allow one key per unit. Can't copy key. Hard for family in another state to have to keep sending key when family here needs access.
Just wanted to share a great experience with Tim at Public Storage. Rented an indoor unit there in the last month. At all times during our involvement with Tim, he acted in a professional and exemplary manner effectively meeting our needs for storage. As a result of Tim's work efforts and dedication we were seamlessly able to acquire our storage unit during these stressful times.
Very clean. Air conditioned inside storage was noticeably low humidity. Jim was very professional, helpful and personable! Convenient location, minutes from where I live
They were so helpful in finding me a unit that would accommodate all my furniture. Would definitely recommend!!
I use Public Storage whenever i need space but I have to say I went into the Laurel Rd location a while ago and seen Tyler...what a joke! This rep has no idea what he is doing or talking about. He has the worst customer service skills ever. I walked in and he didn't even acknowledge me. It looked as if he was playing on his phone and I was bothering him by asking about what is available and the prices. He just pushed me to the website and went back to his phone. I am very disappointed with the service from him. Hopefully someone from management will see this and realize what is going on
From Travis Latimer: Cieba is always so friendly and helpful. For example, one night we left our lock unlocked. It was latched, we just forgot to lock it. It was barely noticeable, but she caught it and called us the next day to let us know that it was unlocked. She watches out for her customers like a hawk. Thank you for all you do, Cieba! -Travis Latimer
At first I was not happy with this conpany. I had to deal with a unprofessional rude women. Then one day Cieba walked up introduced ourselves and told be she heard about what I experienced. She apologized and told me that it would never happen again. I've been here for about a year and Cieba has been great. The place is clean. I was going to find a different place to do business but Cieba changed my mind.
We rented a second storage unit from Cieba because it's extremely clean and Cieba is always ready to help anyone with any concerns.
Clean facility. Cieba was very helpful and made the move in process a breeze. Highly recommended
Cieba is very friendly and inviting. She didn't make me feel like I was a bother with all my questions. Thanks Cieba!
We broke down and walked up to public storage and Cieba was standing there smiling. She helped us get a tow truck and made us just feel like it wasn't the end of the. Cieba thank you foe your kindness.
Cieba is awesome, I'll be back when I need storage again. Thank you Cieba!
Clean facility. Cieba was great and helpful!
Can't say my experience was terrible but honestly I've had better at storage places. Seemed like bait and switch. I was expecting a small outdoor unit for approx $35 a month quoted online. When I showed up I had to haul my stuff to the 2nd floor in their building and was forced to buy their lock and pay many more fees. So my first month was over $60. Every month after that was about $48 with fees and insurance. Also many people use all the carts they provide so they can get done faster but that's leaves anyone who arrives with none to use so it's not easy to move your stuff. Since I left this public storage and went somewhere else I now have a similar size unit, outdoors, 24 hour access, and $32 a month. No special locks or insurance needed.
Cieba was great. Help me get out of a jam.
Cieba is very friendly and the place is spotless
Cieba was so efficient and patient with the kids. This was the fastest easiest process ever. The place is spotless too.
Cieba is awesome and this place is great
Cieba was a great help and very accommodating for us. Rent here!
Cieba was great to Work with and she was efficient and very courteous I'm very happy that I chose public storage
Girl upfront is extremely arrogant
Cieba was excellent and very knowledgeable
Cieba was very professional and knowledgeable
Mike was excellent in ecplaining the fees and giving us a tour of the facility.
Mike is awesome very knowledgeable friendly and efficient made this a stressfree experience thank you
Cieba was exceptional in helping me. I have rented units in other facilities, but she has been the knowledgeable, helpful, and personable representative I have ever dealt with at any facility. Made the process easy. In fact, we rented 3 other units because of her explanation and benefits of doing so. She is definitely the kind of employee that is the face of the company.
I had a great experience with Cieba. She was very helpful with getting me a storage unit.
Cieba went above and beyond. I really liked Cieba.
Cieba did a great job of getting us set up and insuring we could access the property. Great customer service.
Cieba was very cool. Very friendly and informative.
Cieba was very friendly and charming. I would rent from her again anytime no matter the price
Very friendly and helpful staff Lisa & Cieba are great. Will recommend to our friends.
Cieba was so helpful and maybe one of the most respectful people I've come across in a long time. We need more people like Cieba in this world!
Cieba was very professional and informative thank you Cieba!
friendly and Great customer service from Lisa
Lisa was very helpful and so nice to deal with. Definitely a pleasant experience. Highly recommend.
Lisa is a delight. Extremely helpful. Great place, Would recommend this storage facility to anybody
Clean, great place on site manager, Coebo, was knowledgeable, and could not have been more helpful!
I had a great experience in this new property. Cieba is awesome and very helpful. The place is very clean with good prices.
Wow Wee, Just when you might expect a troubling experience Cieba comes along. A few weeks ago we stopped by to inquire about space, not only was I greeted with warm southern hospitality, but with very knowledgeable information..Cieba provided the information needed to make the decision Public Storage was the best place to secure my belongings, she also went way above what one would expect, she became a friend. There were many choices for our storage needs, in this case one person made the difference, CIEBA! You are fortunate to have her as a representative of your enterprise..Well done Cieba. And thank you for making what could have been a challenge, simple. Bob
Cieba was very helpful and kind. Very informative...thank you Cieba!
Great place. Easy in and out. Cieba is terrific!
Lisa was so helpful and made the process so easy. This is a great storage facility that is close to 1-75.
Great location and the price was right. Cieba helped us pick out a good parking spot for our RV and had us in and out in no time!!
We chose this location because it is very clean and conveniently located by the interstate. Cieba was extremely informative, courteous, and made sure we understood how to use the facility. Great service!
Cieba noticed me having trouble getting in the gate and she came out to check on me and helped me. It's nice knowing the person working is so observant and respectful.
New property with great rates. Very clean. Air conditioned inside storage was noticeably low humidity. Cieba was very professional and personable! Convenient location right off of I-75.
I do not like the fact that they give you price online of the cost but then hit you with insurance that's mandatory and you have to buy their lock 25.00 went to 63.00. Place is very clean though! Office person very nice!
Storage unit is great as is facility. Lisa and Cieba were very personable and professional. Check in information is a lot misleading. It said I would good to go with $26 however I got out of there spending $73. I have edited this review because I did receive my insurance payment back. Lisa and Cieba were great.
Lisa was very helpful....pleasure to do business. Clean, new and looking forward to storing our belongings for several months till our new home is ready. I highly recommend using this facility
Stored my trailer here. Great location right off 75 Lisa and Ciieba were very helpful and cordial. Clean and well run. Thanks Ladies.
Cieba was awesome - made the process go nice and smooth!
Very clean and comfortable facility. Much nicer than some others in the area. Cieba was very friendly, helpful, knowledgeable and professional. I definitely feel good about having my belongings here!
Wonderful service received from Lisa
Very happy with the great customer service and cleanliness of the space! After completing the on-line application, I received a call shortly after from Lisa to schedule an appointment to finalize the rental. I decided to stop in a few days earlier than the appointment to check things out... Cieba took me on a tour and showed me the unit they were holding for me. Very impressed so rented earlier than planned. Very professional.
BEST VALUE IN THE COUNTY EXCELLENT CUSTOMER SERVICE!
Cieba is very helpful and just a sweetheart
Lisa and Cieba was very friendly and courteous. She made the process very simple. Thank you
Lisa and Kaitlyn were so friendly and professional.
Outstanding customer service by Lisa and staff New and very clean storage facility. I highly recommend this storage facility.
Lisa was very helpful as we unloaded and then loaded two different RVs at the storage facility. I would rate her performance as OUTSTANDING!
Lisa and Cieba show excellent customer service! Online deal cost great!
Lisa, has been very helpful from the start. From when I started leasing the space to today. When I coordinated the drop off of a shipping container that I will unload and put into storage 👍
Very convenient and accommodating
Very clean and well run facility with competent and friendly staff.
Lisa was GREAT and was always smiling
Great service from Lisa thank you
Lisa did a great job! Easy to deal with, and great access to the interstate at Laurel Rd at exit 195 on I-75.
Lisa was very thorough and detailed. the process was easy and the facility is immaculate!
Lisa was very courteous, friendly and knowledgeable. She explained all costs and details in advance and twice called me after I reserved a unit to make sure I had no other questions. Great customer service.
Alex was awesome I went in last month to buy some boxes. He was helpful and answered all my questions. He even got me the measurements of the boxes so I could get the right size box. Thank you Alex I appreciate the great customer service
Lisa was very helpful, knew what she was doing and very friendly.
We are moving from New England and were scouting around for storage facilities during a recent visit and found this one in the area of where are going to transfer to. Lisa was awesome, the place was very clean and I felt my things would be safe here. I was surprised to find out Lisa was also from New England and we hit it off right from the start! She is super friendly and helpful, the place is affordable, safe and a perfect location for us. 2 thumbs up!
I was wondering if there is an unloader who can help unload the truck? O tried calling back to find out as well got no answer
Lisa was very helpful and did a great job
Lisa was great in and out in 20 minutes. Brand new facility. Good prices great service.
Lisa was amazing! Nice and clean facility! Would recommend!
Lisa was a great help and very kind. Extremely professional and great service.
Lisa and Alex were great. Good clean location and the price is better than others I looked at. In and out in 15 minutes. Lots of extras available for purchase if needed.
Lisa was wonderful!!! Super easy to rent a unit and cheapest place around!
Great customer service! Perfect location.
Lisa and Alex were so helpful! Thanks!
Nice clean facility, brand new Lisa is very friendly
Place clean and Lisa is wonderful to deal with!
Storing a 17 foot cargo trailer. Lisa was very friendly and informative. We love it!
Lisa was awesome very helpful and customer friendly
Services were great from Lisa at Public Storage.
Lisa was very helpful and prices are great!
Lisa was a huge help and made the process quick and easy!
Great Service. Lisa was very helpful and polite. Glad to uave chosen this place. Highly reccommend.
Lisa has a very bubbly personality she is very prompt and courteous
Helping friend move. Really helpful staff , clean building nice :)
Helpful and informative Lisa and Tyler were incredibly
Lisa was very helpful. I appreciate her courtesy and kindness.
Great location! The manager Lisa is awesome very accommodating and patient. Really listen to what you needs and finds what you need.
Lisa very helpful. Gave us a great unit.
Lisa was very accommodating and knowledgeable.