Public Storage Self-Storage Units at 51 Spring Vista Dr, Debary, FL
Address
51 Spring Vista Dr Debary, FL 32713
Office Hours
Mon-Fri 9:30 AM - 5:00 PM
Sat-Sun 9:30 AM - 5:00 PM
Gate Access Hours
Mon-Sun 6:00 AM - 9:00 PM
Storage Facility Features
Boat Storage

Car Storage

Climate Control Storage

Indoor & Outdoor Storage Units

RV Storage

Small, Medium & Large Storage Units
Office Hours
Mon-Fri 9:30 AM - 5:00 PM
Sat-Sun 9:30 AM - 5:00 PM
Gate Access Hours
Mon-Sun 6:00 AM - 9:00 PM
Storage Facility Features
Boat Storage

Car Storage

Climate Control Storage

Indoor & Outdoor Storage Units

RV Storage

Small, Medium & Large Storage Units
Close Location Details
View Location Details
Outside unit

Drive-up access

Climate Controlled

Inside unit

1st Floor

---

10'x10'

Outside unit

Drive-up access

---

5'x15'

Outside unit

Drive-up access

---

10'x15'

Outside unit

Drive-up access

Outside unit

Drive-up access

---

10'x20'

Climate Controlled

Inside unit

1st Floor
Nearby Self-Storage Locations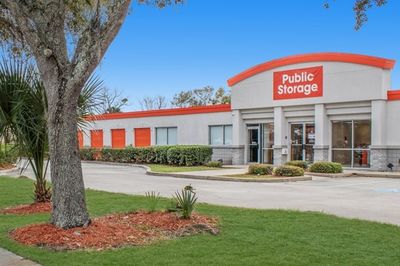 Self Storage Near
4051 W 1st St FL 46
Sanford FL 32771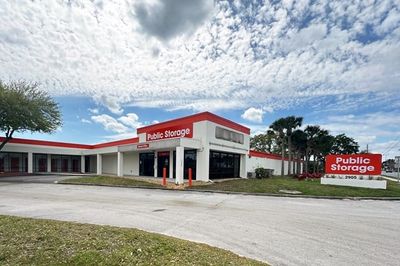 Self Storage Near
2905 South Orlando Drive
Sanford FL 32773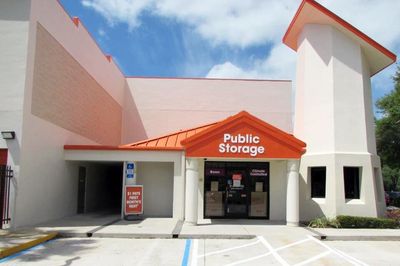 Self Storage Near
3725 W Lake Mary Blvd
Lake Mary FL 32746
Resources from the Help Center
See what fits in different storage unit sizes
DeBary Storage Units Near U.S. Highway 17-92
Public Storage in DeBary is the perfect location for customers seeking affordable self storage just north of the banks of the St. John's River.
Situated on Spring Vista Drive between Highway 17-92 and Shell Road, this location is easily accessible from Dirksen Drive and Interstate 4, as well, making it a convenient storage stop for residents and businesses throughout southwest Volusia County.
Indoor storage units, outdoor storage units and climate controlled storage units provide a wide array of self storage options in different sizes. There are also rental parking spaces for truck, SUV or car storage, as well as spots for RV storage and boat storage.
Life in DeBary is synonymous with a life spent enjoying the outdoors, so whether it's trips to Lake Monroe, Konomac Lake, Gemini Springs Park or Lower Wekiva River Preserve, this is the perfect place to store all of the necessary outdoor essentials.
A 5x5 storage unit can easily hold backpacks, binoculars and hiking boots, while a 10x15 storage unit can accommodate larger items, including paddle boards, water skis, kayaks and other boating equipment, as well as camping gear for trips north to Hontoon Island State Park.
Families getting tight on space near Valdez or Deltona can grab a 10x30 storage unit to hold extra furniture, spare appliances or just a bunch of boxes full of clothing, dishes and other household items.
Not officially incorporated until 1993, DeBary continues to maintain its small-town charm while not being too far removed from the big city amenities of Orlando or Daytona Beach.
Public Storage, open 7 days a week, is proud to be a part of the DeBary community.
At Public Storage, You'll Always Find...
Keypad Access

Friendly Staff

Month-to-Month Rent

Moving Supplies Available

Free Parking

Well-Lit Facilities
Reviews
( 233)
Susan set up my first account when I rented the unit. She was way more helpful than the person that I talked to over the phone. She was amazing and got me set up and checked out super quick. I had to change to a bigger storage so Sarah took over. Sarah took care of me today. Beyond amazing and helpful. She was super kind and went above and beyond! The staff here is great... Don't appreciate the over the phone help. I would rather work with the people that are in the actual area. And Susan and Sarah where amazing!!!
Susan is the Best Ever! Thanks for great customer service
Susan was so helpful. Answered all of our question, made the experience easy and effortless. Safe to say we got our storage unit today.
Wow! This has been an easy storage experience. Susan, in particular, was very helpful. The area is clean and organized. Recommend!
Can you park tractor-trailer here?
I never write reviews but I have to write this one because I cannot say enough words about Suzanne at the # DeBary public storage she is amazing she is always so helpful to me and my husband and has always been so kind to us she is is super hardworking and she gives her best at her job and it really shows how much she cares about the customers and I simply think she is a ANGEL sent from heaven and she deserves a big raise for all the work she does and employees like her are ONE in a MILLION to find hard to find somebody like her now and days !!!!! Thank you Suzanne thank your your kindness and such hard work we appreciate you so much !!!!
Problem Free. Sarah is a "GEM". She made everything so easy. Space was very clean.
Heather was So Freaking Amazing!! She really explained in details all of the policies and procedures and gave some very good advice with my move!! Thank you for Training her to have great customer service
Very nice. The grounds are kept clean. It's pretty much automated, so you only see staff occassionally.
Just want to say that having to deal with storage units outside of your own home can be challenging at times but I must say that Susan makes it so easy to deal with when visiting Public Storage at 51 Spring Vista Dr. Debary, FL If your looking for a storage unit and you live in the area, I strongly suggest visiting Susan at Public Storage where she will do her very best to accommodate you and your needs with a fabulous smile. I give her 5 STARS!!!
After 4 months that raised my rent $38. Paying $142 for a 5x15 unit.
The lady at the front desk was very helpful and showed me to my unit.Thank you!!
Please be sure to have a locksmith on speed dial. There keys break in their own locks.
Susie and Teresa are amazing and super sweet and helpful
Very attentive genuine and pleasant
April was very polite, efficient, knowledgeable and friendly. She provided outstanding service for all of our needs!
April is very helpful with information and excellent customer service.
The manager and staff are super helpful and friendly. 6 stars. Minus one star for door and lock that are hard to open and close, for a total of 5 stars!
Susan & josh were very helpful. They got me started & finished at a very stressful time cause moving is never easy.Thanks PS‼️
Very helpful employee They need to get a golf cart available to show guest where there spot is....long walk....
I was in need of moving supplies and I was told to go to public storage. I am so happy I did, Susan is such a blessing. She was such a big help and made my day! If I ever need more moving supplies I definitely will be going back to see Susan!
I would like to say that I just finished talking over the phone to the property manager at this location. Her name is April. As a person that knows great customer service when he sees it, I would like to say that the service that I received from April was absolutely exemplary, awesome, wonderful. She has the sweetest and kindest voice that anyone could ask for. She was very informative, patient and helpful. She made a stressful situation so much better because of her willingness to help. She deserves a promotion and a pay raise. She is definitely a keeper. I hope that the administrators at Public Storage recognize that they have a great employee and she deserves the best accolades. Keep up the great work!!
Although my stay was short I was constantly going back and forth to my unit. I would definitely recommend this site to anyone needing storage space. The onsite staff, April, provided excellent customer service. She was courteous and friendly and constantly walking the premises. A clean area and well maintained.
susan is still a jewel, takes excellent care of me when i pay my bill ,nothing more refreshing then having some one so amazing,she is the best of the best no one compares' Susan is the salt of the earth.
I recommend this site for storage. Renee the property manager is very good. The facility looks brand new
We just had an excellent experience with Susan at the Debary location! We arrived before the office was open but she told us to come on in and she took great care of us! She was so focused on helping us that she forgot to clock in! She gets 6 stars for customer service!!! 😃😃😃
Never again. Autopay system failed after 4 months no problems they heated a 47 dollar late fee and locked out of unit until resolved. Raising rates over 40 % for may. After 8 days and 12 cust svc calls finally got my autopsy debted still locked out and facilities mgr refused my pmt last week. Still no response from calif finance dept despite multiple attempts. District and regional #s are unavailable. Must do an automated cust svc line. No direct agents. I guess I have to go through the DAS ofc to get a temp moratorium and sherif escort to remove my property. Ridiculous. Do not use this company. As a veteran I will reach out far and wide that this is a toxic company. Oh the prop mgr Susan pointed out her father is with the sherrifs dept. Good he will know where to escort my truck rental. Corporate rules and contracts do not override state and municipal laws. Do not be bullied.
This is one of the most well maintained and helpful storage facilities that I have come across. It is very secure, yet easy to access during open hours. They have climate controlled units that are incredible and even more secure. The staff, more specifically Susan and Josie, were so wonderful! They were able to get me in to a climate controlled unit when I was in a pinch and for a great rate. It meant a lot to know that they truly care for their customers and are willing to help in any way they can. I couldn't recommend a better place to store your belongings.
April was a pleasure to work with when I rented a unit at this location. She was very friendly, professional and made the process simple!
I've on and off rented here for years and never have any issues, but today Josie and Erica were delightful and helped with my e-rental. they took care of the issue quick and had me ready to move in. They even showed me the public storage app and all of its great usages. Definitely 5 stars
Love the storage unit is safe , ask for Erica she is the best 👍🏼
I've stored my stuff here for a few years. Susan is always helpful and easy to work with. She even helped me with getting the rent reduced.
Erica was wonderful to deal with. She helped us quickly navigate our unit rental, showed us to our unit and how everything worked. Thanks!!
Erica was very helpful with assisting me today!
What a pleasant experience! Want to give a giant thank you to April for going the extra mile in securing a first rate storage space! Thanks again April you're the absolute best!
Susan oh my, Thank God for her attentiveness . I was struggling when I first arrived but Susan kind as she was offered me water and set up everything in a blink of a eye. Came around on golf cart to make sure I settled in. And just continually has been so positive on my visits back and forth to my storage unit.
First I want to thank Erica at this location she did everything she could to help me to get my mom things move into the storage unit because she had one unit. And Erica found another right across from the first one. I thank you so much Erica for all your help for the two days it took to get my mom things move into the units. And if you are looking to rent a unit go and see Erica you won't regret it she is so nice and pleasant to deal with.
Just rented storage today. Susan was amazing. She went above and beyond. She was very helpful and knowledgeable.
Took someone there to get something out of storage. Very easy. Clean.
Susan took care of me and my needs for storing my business property on site. If it wasn't for Susan, I wouldn't have signed up. Thank you, Public Storage is lucky to have Susan!
Susan was a great help!She is a breath of fresh air she always goes out of her way, your lucky to have her,
Susan at Public Storage - Debary is always a great help, very knowledgeable, and gets right back to you. She's fantastic! Highly recommend.
In March of 2020 I rented a climate controlled unit 10x20 upon checking in with the customer service rep the unit I was assigned was actually 2 10x10 they had taken the divider metal wall out and stacked on one side of the unit and screwed in place. This was the only unit that was available so I took it. The cs rep was supposed to make notes in the system. Also I was told that the rate would be the same for 1 year as they had just increased their rates in January. Well none of this was the case a few months after my rate increases $40 a month Conveniently after there was a fire on the property and 20 outdoor units burned down. Also I was not allowed access to my unit for 3 weeks because of the fire. Then in February 15 2021 we begin to move into our new home storage rent was paid until March 1 so I figured we could take our time, not the case our first truck load the new staff " oh your moving out when are you going to be out". My response was by the end of the month. That afternoon with only 20% of our house hold goods moved I get a call from the office Office " so I understand you are moving out I need to know the date you will be done" Me : by the end of the month Office : no you have until the end of the week Me :I paid for the month it's mine until the first Office: your code will be deactivated Friday end of business better have everything out and hung up So we get everything out over the next couple of days I call customer service and they said they cannot help me. You must speak to the district manager we will put a not to call you. So we are out by the 19th and the next week I get an email stating I owe for damages to the unit due by March 1 if not paid will file in collections. Call the location and here is where they try to charge me for the divider wall being removed and the metal stacked on the side. The CS rep hangs up on me because she says there's no notes from when you checked in so you removed the wall and now you have to pay. After back and forth with corporate they finally have the district manager call me and he said he will wave the damage fee. I strongly recommend you store your house hold item elsewhere unless you like to deal with rude people who lie and try to rip you off. Your stuff is not safe here definitely have your house hold goods insured if you store anything here.
Can get a much bigger unit for the the same cost as others...
I don't use this storage but I was there getting it for somebody else to pick somebody else up there and getting your stuff from your stuff off and it seem okay
Manager on property ( Susan ) was very thorough, professional, helpful with my concerns and needs for a specific space for storing our business supplies. Hopefully the property remains the same in long term, as we look forward to staying here for at least 2 yrs.. Thx again for all help with smooth move in.. 👍🏼
This facility has amazing customer service! Susan has been ever so helpful in assisting us with anything we need! She truly represents the facility in such a positive manner. If you live in this area and are need in if additional storage this facility will make you smile! We highly recommend!! Harry & Deb Womack
We are a team, we work hard to achieve a common goal, and that is to strive, drive and compete to be better then any competitor. We are here by choice. And we are only as strong as our weakest link. It's not an ordinary job it takes a person that can adapt to different situations and no given day is the same. I enjoy what I do and am thankful that I have the drive and ability to do what I do.
como puedo encontrar unidades pra subastar
Susan went over and beyond with her service. Very Happy leaving there. Thanks
My first time to this location. Erica is the best. She was very knowledgeable and kind.
I love this place first time and experience was awesome. Highly recommend
Stopped by due to them having competitive prices online and was really in need of a unit. The lady was eager to help at first and explained some of the process. So decided I would get a unit after I signed for the unit they told me I needed to buy a lock $20 some dollars so I did. Then I needed to purchase insurance to actually use the unit $20 more a month. Then after you walk out the door they are not so helpful or eager to assist. I think this place has Such a high review because the lady really pushed filling out a 5 star review before you even leave the office from the first interaction. Onto the storage part this place has Rats so if you not comfortable with rats crawling on your stuff among other things do not store it here there was a big dead one rotting between the wall from the next door unit to ours. (We had nothing but furniture and sons toys in our unit and they were still a problem). Other then that this unit was the same as any other i aspect for storage. The last issue I had with them was tryin to move out of the unit. They had a fire and locked the place down which was fine and understanding but I was trying to move my stuff out a planned to do so that week which I could not do for 4 days of the five days I took off work and we were getting close to the end of the month. So I asked if it came down to it since I did not have access to my unit for 4 days if they would give me one day after the month if needed just get the rest of anything remaining out. (Thought this was reasonable I did not end up needing the day and was still out a day early thank god). They did not want to budge and actually were very aggressive with their response that the manager would have to review and they would call me shortly ( I made sure they had the right number surprise surprise no call to confirm). End note is there is a few worse places out there but I'm sure there is way better ones also for the same price or maybe cheaper once you actually have your payment setup for a unit! I learned to try another storage facility next time maybe I can save somebody the trouble with my post! Hope this helps!
My husband and I have been long time customers at Public Storage, renting several inside storage units & outside parking spaces over the years. We have been on time, no hassel customers. I am extremely upset and disappointed with the encounter that my husband just received by the property manager, Rita. Her behavior was absolutely unacceptable, unprofessional and uncalled for. I am shocked that a property manager would randomly call a customer on a Saturday afternoon to ultimately upset and hang up on him! Disgusted...if I could give a '0' star rating, I would have!
First time renter, Rita is amazing. She is extremely helpful and very patient with me. I felt like I didn't know what I was doing but when I asked for help she was there to guide me. I will be definitely renting from this location again and letting everyone know to rent storage here.
Rita went above and beyond to ensure a smooth transaction. She was professional and friendly and assisted me through the entire process. I highly recommend this location!
Teresa was super friendly and so helpful!
awful, doors inside won't stay open, a/c always broke, you will be fined and convicted for throwing a napkin in the garbage dumpster and my pirce per month just went up 20%
Great customer service, Rita was extremely helpful and informative. I highly reccomend this facility.
Rita was so great and got my unit all set up in a matter of a few minutes. So appreciated!
Rita was very helpful. Great customer service :)
Great customer service. Very nice and informative. And Teresa was very patient with us. I would just go there to chat with her.
Both Teresa and Rita was very informative and helpful each time I went into the store. Thank you very much ladies.
needed storage unexpectedly on a SUNDAY .. Teresa was so very helpful with everything i needed...she truly went ABOVE & BEYOND what is "expected" from a storage facility!! She was my angel when i needed one! Thank you so much Teresa!!! She deserves a raise!!!
Teresa was friendly and informative! I'd recommend this storage unit!
Absolute worst storage place I have ever even heard of. They are very rude and will pinch every penny they can out of you. Warning!!!!! If they mess up your email you can not pay online because you can't sign into your account then you leave multiple messages and will not receive a call back until after they throw some fees on you. Either they are illiterate enough to write the wrong email as you spell it out for them or they intentionally write it wrong knowing they can get some money out of you because when I was making the account the guy in front of me was saying he had this issue as well! I have had a nightmare dealing with these people and wish everyone the best of luck and would highly recommend going to cube smart or another storage place. I'll repeat that for the people in the back, HIGHLY RECOMMEND GOING TO CUBE SMART OR ANY* OTHER STORAGE FACILITY! Also they ask you to write them good reviews when you go in to make the storage unit which is why these other people write their review (before they know what they are dealing with)
Rita was the best , very helpful, showed me my space and other spaces that might accommodate me . She had a positive attitude
Rita was the most helpful professional representative!!! Quick and easy process. Thanks!!!
Great place to rent storage the worker Rita helped me and explained to me about the unit sizes and prices. For a first time renter for storage I was pleased with what I learned the size of the unit I got and the over all cleanliness of the property.
Very friendly and helpful
I came in a few days ago to check on some prices for a unit jennifer at the front desk was great she gave me alot of info on the unit I wasnt ready to rent that day but I'm going back on Monday to rent
Mauri was really sweet and made me feel so welcomed
Originally went to the location over in Sanford to rent a space but they didn't have the size I needed. Instead of turning me away the amazing staff Josie was able to find the size I needed at this location. Moving in was a breeze. Thanks public storage
The public Storage facility is clean and easily accessible. Rita was friendly, informative and very helpful. I highly recommend this facility.
I am so happy to have found this location. I was caught in a situation between moves where I didn't have anywhere to store my stuff for about a week or so...then I walked into the office and found Susan! Thank God for Susan! She saved my day, week, and month! She heard my story and immediately told me not to worry, that she could help me! She was able to get me into a 10x25 unit which gave me ample room for my items. Without Susan I dont know what I would have done. The price was fair, the unit was clean, and Susan made everything better! Public Storage is LUCKY TO HAVE AN EMPLOYEE AS DEDICATED & WHO IS SO EFFICIENT! She is a GREAT REPRESENTATIVE for any company & I highly recommended this location & Susan!
I always have a great experience at this location. Rita was courteous, knowledgeable and personable. She made the process quick and easy and walked me through all of the terms. A++
Rita has absolutely amazing customer service and very personable with making sure I had everything I needed before leaving the facility.
Susan was very friendly helpful, very easy to do business with. I would recommend this store to anyone looking for a storage unit.
Do they have a moving van?
Good friendly place to store
My experience went from okay to amazing! I called to reserve a unit while on the road, and was disappointed bc I had missed a special but had to get a unit anyway. The phone service was efficient and it was of very cut-and-dry but it was lacking that personal touch. When I arrived, I met with Susan and she gave my experience the personal touch that it needed. She took me to the unit so that I could see it before and purchased it. Which I thought was really great it was a nice size, clean, and was well guarded. Then proceeded to tell me about one of the last unit she had left over from a sell then had a week prior, and it was perfect! It fit my budget better and it was the space that I needed better all around better with a personal touch. Susan, thank you! You went well and beyond! Public storage needs more people like you@
Thanks Susan for your creative thinking in getting our storage unit unstuck
1 star because unless they've fixed their roof I'd be careful of your storage unit ...I've had friends whose belonging s were ruined by water damage from roof leaking....But the worst was when I visited the end of December with movers to transfer my belongings to another less expensive larger unit in the area where I moved to. To my surprise and the movers who witnessed the state of my unit as they were moving my Uhaul boxes out.As they entered 3/4 of the way into my 5×7 unit they notified me that boxes were wet, damaged and stuck to units floor. As I watched them pull out box by box of wet mildew bug infested boxes I was sick. My treasured family valuables of clothing..pictures. furniture were destroyed as I the movers brought the boxes outside for me to look at the mess and all I could do is cry. The movers hadn't even seen this kind of destruction of property at a rental unit b4. As we got into unit we realized that the roof in my unit had collapsed due to rain and flooded my unit where my valuables had soaked up the dirty disgusting rain water and made the boxes stick to the floor! The manager wasn't in that day so girl in charge was advised what to say to me. Luckily I had purchased Rental Insurance...but that still doesn't compare to my personal loss of my belongings. When the insurance company contacted the Manager she had the gaul to tell the insurance adjuster that when she looked at my Unit she didn't see any signs of water damage!!. Wow..guess she didn't see the collapsed roof..the remnants of my boxes that were left stuck on the cement of the unit ..nor the water marks or the wet comforter that we had to leave because it was soaked!..Hmmmm. So I'd advise all renters to check their units often ..I did and it still happened and make sure u have Rental Insurance! Otherwise..it really will be Your Loss!!
I had a wonderful experience with Danni. She answered my questions quickly and professionally! I would recommend this facility to anyone looking for extra storage!
Deshana and Vi are very helpful and will help you find your right storage..
Rita was awesome to deal with from start to finish! We popped in to check for parking for our business trailer, and so glad we did. She couldn't have been more helpful throughout the process, and explained everything in detail. The facility is well kept and has a brand new gate box. Convenient location for any DeBary resident as well.
Danni has great customer service and keeps a clean office everytime i go in there. She is a very sweet person.
Danni has fantastic customer service. She is a wonderful help.
Yes I'm so pliz. To bring ,all my business to public store...always they have the solution 4 my requests. That's y I dont doubt. To continue here , with public store.
Was in the location for the first time and the ladies could not be more friendly. One of the ladies name was Susan. Highly recommend this location
Vi really helped out today
Danny was an awsome help to me! I couldnt ask for a better person! She was a great help to me!
Danni was super helpful and the experience was such a breeze! Super happy with everything!!
Danni was extremely helpful to us and quickly assisted when needed. I highly recommend this location for your storage needs!
Great. Secure. Outgoing keypad could be better placed. Clean and well maintained. Staff is stellar.
Melanie has assisted me in every way for my storafe needs... Thank you so much
I had the unique pleasure of crossing paths with the Property Manager, Melanie, on one of my most stressful days this year. She was more than knowledgeable. Her Professionalism and overwhelming desire to represent Public Storage as the BEST FACILITY That not only Takes Pride in Caring for its client's Possessions but also being the best in Customer Service All around...ACTUALLY SHOWED! I was Highly Impressed & I assure You that is no easy feat. I WOULD give her more than 5 Stars if Possible...... Cathie Gray
I've been with public storage for years and they have always accommodated me with all my needs. Melanie has such great customer service.
Melanie is amazing and always very helpful
Melanie has been amazing in helping me with my storage needs. I would highly recommend this place to anyone that needs a storage place.
Melanie is beyond amazing!!! She was very helpful and knowledgeable of product and sales... I was making a last minute hasty decision and she reassured me that everything would be fine... So far no problems. THANKS ALOT MELANIE!!!! YOU'RE THE BEST!!!
My experience here was really amazing compared to a lott of places in the area. I had the joy of meeting Melanie, she walked me through everything and I got a great deal :) 🙏.
Melanie is amazing. She keeps the property clean and always very helpful.
When I arrived at public storage I was greeted by a wonderful young lady Melanie that was very helpful and amazing customer service. Thank you for all your help
Melanie was so very helpful to me this weekend! I needed to upgrade the size of my storage facility due to the death of my mother. She worked with me to get the best rate available and is helping me to schedule the move from one storage room to the other. Thank you Melanie! I appreciate your help very much!
I went in to pay my mother's phone bill and I've been to several locations and seen Danni at a couple of them I want to just say every time I see her she is a very nice girl and greets me in a nice way.. thank you for the great customer service
Very pleasant and efficient staff! We are extremely pleased with this faculty and would not hesitate to recommend them to someone else.
Melanie was very friendly and helpful and the property was very clean!!!
Very nice and clean location. I had a pleasure of meeting Melanie, she was very helpful and knowledgeable. With great customer service. I feel so safe with my belongings being at this location.
Could not have asked for a better experience at a storage place and the customer service was outstanding so thank you Melanie it was a joy to meet you...Melissa
Awesome staff, units clean enough to live in. 👍🏼
Great rooms, Clean, easy accessibility
Danni did an excellent job as a customer service representative. She was very fast and friendly. She helped me with everything i needed and much more. Would recommend anyone to come here for storage. God bless.
Danni was awesome! Couldn't ask for better.
Jessica was very friendly and very helpful.
The staff is so professional and courteous I need a chair to sit down and they brought me one from the back so I could sit down they treated me like family I couldn't have asked for a better experience than the one I had. I would recommend storage Company to anyone
Jessica was awesome. Helpful and professional. Spaces is clean and access is easy.
Awesome property and jessica give me excellent customer service.
Jessica was very polite and helped us pick the best unit that fit our needs. I highly recommend her and this storage facility.
Jessica was friendly and provided great customer service. Prices are good and unit was clean. I recommend this storage facility.
Very clean units and convenient.
Great staff and clean units. Reasonable prices.
Very friendly and helpful. Just be aware that around the 6 month and then year mark the price jumps.
Staffer Casey was fantastic to work with. Very professional and knowledgeable about the property. The whole process was very smooth.
Location is very convenient and clean.
Pleasant and friendly. Knowledge of the product. Thanks AJ
I found this location in Debary to be extremely convenient offering both air-conditioned and non air-conditioned storage. AJ was extremely helpful when I needed packing paper, plastic matress protection covers for the move, and helping me select the perfect unit for my needs. I would recommend asking for her. She is a delight and knows her business.
Very nice location talked to Jessica We had the same birthday. She was so helpful and just a delight to work with.Nice an clean facility.
Clean place .the person that in the office was nice .and friendly..help us with the storage needs
what is the average monthly fee ?
AJ was a very professional and a pleasure to work with. She answered all our questions and helped us to find the perfect fit for our storage needs. The facility is very clean and secure. I would highly recommend.
Good facilities, very clean and the personal very professional, especially an employee by the name of Casey, she is exceptional. Always will to help. She is a asset to this company.
I came by the other day looking for a future storage unit sizes and prices for a later date ,aj was so so sweet and helpful and went above and beyond to help i will come back to visit this location.
Highly recommend this location..property always nice and clean and AJ is amazing!Always helpful w/questions or concerns we have.
This is the place to go if you're looking for a great storage facility! AJ and Casey are the most helpful! The unit was immaculate, the service is outstanding and I wouldn't go any other place!
Came in the other day to buy some heavy duty boxes. I was looking for large or extra large but the biggest size they had in stock was medium. Aj was so helpful, she even called another store for me to see if maybe they had them. When they didn't either, I just went ahead and bought 3 heavy duty medium ones, and An informed me I could return any unused boxes if they didn't work out. I left, but came back with in 30 minutes to buy 5 more. They worked perfectly. Thank you Aj. I will definitely be back if I need more or any other packing supplies. Great friendly customer service.
Casey was very nice and helped me with everything I needed.
Find somewhere else! Price continues to increase every time you turn around
They quote 1 price over the phone to get you to the door. Once you get there with a full trailer to unload is when you find out that you also MUST buy insurance from them and also a $20 lock that can only be used here. It wont work on any other door and probably is really a $5 lock at most. Basically the unit cost almost double what they quoted on the phone. I was already here with a trailer and help to unload. The people who work here are very nice. Never an issue with the people here on site. But i would personally try calling other places and it wont be hard to find a cheaper more convienent spot. To pay by phone is a extra $10fee. If you need live person on phone to help with payment its $20 extra fee. Public storage is OVERPRICED crooks and i would never reccomend anyone wasting money at this place.
Brie was so helpful!!! My husband was just looking for prices and she was amazing! Found a unit that was perfect and it was so clean and found a mattress bag to help protect our mattress will reccomend to anyone!
Brie was such a huge help! Love that she gave me a great deal and mattress bags to help protect them! Will reccomend to anyone!
Rented with Brie a couple of weeks ago and had such an amazing experience. Her property was very clean and she was such a great help! Will recommend to anyone looking for storage!
Brie is such an awesome help! I will always recommend this place to anyone who needs it!
I'd have given it 4 stars because of the lack of electricity available to connect to near the outside entry units (no lights in the units), but Tammy and on site staff were great to work. Customer-centric, low pressure and friendly!
Everything was going along smoothly until it was time to look at the unit. As it was being unlocked, I was informed the lock would cost $19.95 and it was the ONLY lock that fit the door. Then it was time to sign the contract... insurance is REQUIRED and I had 3 payment options, the lowest one being $11.00/month. It was my first time renting any storage space and these additional costs were not revealed on the website. I was surprised and dismayed that the lock and some basic insurance were not included in the base price. Then when I went back to put my stuff in the unit I see units with other types of locks... now I felt deceived. Not the best initial experience at a storage facility.
Tammy helped me the other day with my storage questions and was so very helpful. She showed me several size units and I really like this property. I'm not moving until next month but I will be back to this location when I'm ready
The ladies were very helpful
Very clean property. Tammy showed me several size units and was very friendly doing so. Will be back
Thank you Tammy! Very helpful, patient, and worked hard to find the right solution for me. Awesome job.
Tammy was so great. She really helped me alot. Very friendly you don't get customer service to go out of their way very often. A+++
It Is a security storage and the property manager have knowledge about every thing that you need always they gave you the best service that you can found every where And always the are there to help you I want thanks to Ms. Tammy for her service and for help me to take the best deal an decision to day 10/03/16 I recommend this storage to everybody
Love this location, it's always clean and Shellee is always very helpful. I would recommend to my friends and family
I stopped in today just for information. I'm moving next month Tammy was so helpful and helped me understand the rental process . Will definitely be back next month to rent .
Shellee was such an amazing help!!! The property is always super clean and she is always ready to help if we need it. Will recommend to everyone.
Shellee was so amazing the other day! Property so clean and she was so nice. It's not to far from where I live and the prices beat out everyone! Will recommend to anyone that needs storage!
Finish, we had very good customer service, the information was very clear an helpful
Dinorah and Shellee Was very helpful and Profesionals.
Rented a storage unit on April 1st. The on duty manager Henry Vargas was a nice guy. Very personable and helpful. The unit was clean and had easy drive up access. I would have rated this facility five stars except for the fact that all that remains of the surveillance cameras, were the mounts where they used to be. If there are other cameras in use, they did a damn fine job of hiding them. I'll address this issue with their corporate office.
Henry V answered all our questions and we switched storage units from Uhaul to Public storage
HIGHLY RECOMMENDED ,GREAT CUSTOMER CARE
Rented a storage unit at the DeBary location on Wednesday.Was met by Henry who was very knowledgeable and friendly.He made the process easy and got us a great deal. Would definitely recommend to my friends.
Shellee and Debbie were very helpful in getting my storage unit.The property was very well kept and they answered all my questions to help me during a stressful time.I will recommend this place to anyone who needs storage.
I went to visit the property and really liked the location that I was recommended from a previous location off fern park I visited. Will consider getting my unit here when it gets closer to my move out date. Would recommend to others! Great staff!
I came to do a delivery at this location and property manager Gilbert was very helpful
Very satisfied with the service. Great location and the staff is very professional and helpful. Thank you and happy holidays.
Brie and Kim are such excellent helpers. They always are ready to help at anytime. They are so nice and they actually care about protecting your items so they dont get damaged while storing!! Could not have picked a better storage company!
Went in to rent a space and Debbie was very professional and kind. Would recommend to all my friends.
I have had a unit here a little over 6 months and just received a post card in the mail that the price is going up. I could understand having an increase after a full year around 5% or maybe even 10%. But 20% in the first 6 months? Seems very excessive.
Cynthia was really kind. And very professional.... .property was clean.
Debbie was AWESOME! I wasn't expecting to encounter such a sincere and helpful associate. Wow! I was dreading having to go through the whole "storage" ordeal but Debbie made the experience REALLY GREAT! Debbie really deserves a tremendous amount of recognition from her supervisors for the care and effort that she put into making sure I was well taken care of. THANK YOU, DEBBIE!!!
My move in was great with Cynthia Quinones..
Did reservation online without any problems, check-in very easy, Debbie was very friendly and helpful, answered all our questions. The storage is clean, inside and ac controlled, absolutely great.
Cynthia is awesome !!!! I will return .
Cynthia was very helpful.
Went in to inquire about storage prices and the young lady Debbie was very pleasant and knowledgeable.I am looking forward to doing business with her and your company.
Had a problem with my bill and when I informed Debbie, she was very helpful in getting the issue resolved. Very satisfied with the service.
I love Cynthia's energy the moment I walked thru the doors.. I will be making a reservation next week
Recently changed owners. Good site to store you're items.
I came in to this location to get pricing information and the store rep was extremely helpful. Cynthia answered all of our questions and was extremely helpful. I didn't feel rushed or obligated, which tends to happen to us every time we go searching for units in the area. I recommend going to talk to her if you are searching for a storage place.
Cynthia was outstanding, she helped me find the perfect storage unit and made sure it fit my budget she wasn't trying 2 rush me or just make money out of me like others. She had exceptional customer service. I must admit i am very content with the service here.
I went in to check on the prices and right away I was greeted by Cynthia , which was very helpful ....GREAT SERVICE
Cynthia is so helpful and answer all my questions!!!
My first time renting a storage unit and Debbie was so helpful with what size I needed as well as packing material. Highly recommend this facility, super nice employees and clean units.
Came in to get a couple supplies, Jonathan was very helpful. Thanks
Excellent. Rafael was a big help getting what I needed in a timely manner.
I had the pleasure of being helped by a lovely young lady named, Emily. She was such a sweet, smart and personable individual. She made the experience so very pleasant. Thanks Emily :-)
Jose was awesome! And the storage units are cheap! Great customer service
Emily was just awesome. She was very down to earth and kept a smile on her face the whole time. This is new to our neighborhood and Emily introduced it the right way! Highly recommend her!