Public Storage Self-Storage Units at 201 Bellevue Road, Newark, DE
Address
201 Bellevue Road Newark, DE 19713
Office Hours
Mon-Fri 9:30 AM - 5:00 PM
Sat-Sun 9:30 AM - 5:00 PM
Gate Access Hours
Mon-Sun 6:00 AM - 9:00 PM
Storage Facility Features
Indoor & Outdoor Storage Units

Property Manager Lives On-site

Small, Medium & Large Storage Units
Office Hours
Mon-Fri 9:30 AM - 5:00 PM
Sat-Sun 9:30 AM - 5:00 PM
Gate Access Hours
Mon-Sun 6:00 AM - 9:00 PM
Storage Facility Features
Indoor & Outdoor Storage Units

Property Manager Lives On-site

Small, Medium & Large Storage Units
Close Location Details
View Location Details
---

5'x5'

---

5'x5'

---

5'x10'

Outside unit

Drive-up access

---

5'x15'

---

5'x15'

Outside unit

Drive-up access

---

10'x10'

Outside unit

Drive-up access

---

10'x10'

Outside unit

Drive-up access
Nearby Self-Storage Locations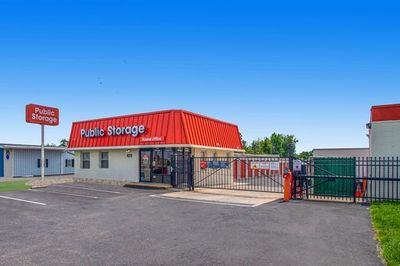 Self Storage Near
425 New Churchmans Road
New Castle DE 19720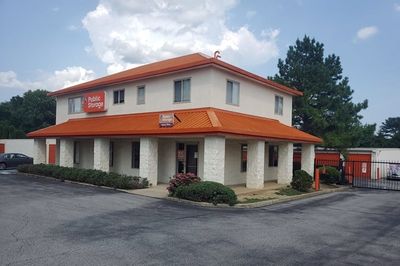 Self Storage Near
3800 Kirkwood Highway
Wilmington DE 19808
Resources from the Help Center
See what fits in different storage unit sizes
Newark Storage Units Near Yorkshire
Newark self storage is located just off the Delaware Turnpike and makes self storage easy.
The Yorkshire neighborhood is home to some of the best attractions in Newark, from Delaware Stadium to Fort Delaware State Park. We know that dealing with clutter can get in the way of enjoying life, which is why we love helping you save space and get back to what matters most. We have over 700 indoor and outdoor storage units at this location, so you can feel confident you'll find one that fits your needs.
We are conveniently located near the University of Delaware, making our storage units the perfect choice for students who are adjusting to the small spaces of dorm life. Our 5x10 storage units are great for those extra items that just don't fit into a dorm room. If you're upgrading to off campus life, our 5x5 storage units can help you make the most of your space. For those with bigger items like furniture, our outdoor storage units have drive-up access, so you don't have to wrestle with that couch or mattress up a flight of stairs.
If you're not sure which storage unit is right for you, this location has a manager who lives on site to give you an expert opinion. Visit us today for the smart choice in self storage.
At Public Storage, You'll Always Find...
Keypad Access

Friendly Staff

Month-to-Month Rent

Moving Supplies Available

Free Parking

Well-Lit Facilities
Reviews
( 404)
Great place. Go see Lana you won't regret it
Lana is very polite and friendly. She answered all my questions.
Great service and very friendly staff. Lana was great
Lana is always so polite and very professiona
Lana is always so professional and extremely welcoming.
Awesome customer service from Lana!
Lana @ the Newark Public Storage facility rocks! She does a fantastic job always! She is pleasant, easy to work with, and very helpful. Anytime I have a question she has the answer, and is extremely customer-service oriented employee. I always recommend Lana to anyone looking for storage! Kudos to her and the job she does for Public Storage! :) She truly is the best
Lana at Public Storage is great. I wouldn't trust anyone more to hold my belongings. Great place, great person, and always greeted with a great smile.
Was in a squeeze and needed a place to store my things between transferring rental properties. This was the nearest location and Lana was the friendliest and most helpful person I have had in a while. She helped me find the perfect size unit and set up a short term rental for my time between residences. Two big thumbs up for PS and especially Lana!
Recently came in for U of Del and had a bunch of things to stash while I found a suitable place. Lana got me set up right quick and felt like my things would be safe there. Would not want to mess with her, thats for sure. Professional and very helpful. Thanks!
The manager Layna is always very kind and a pleasure to talk too.
Immaculate. Lana is fantastic!!!!
Thank you for everything Lana
Great facility, clean and easy to access. The best thing though was the incredible customer service from Crystal. She listened to our needs, was quick to help, and really just a fun person to be around. Thank you Crystal!!
Easy access, great security and extraordinary customer service from Crystal and Lana! They go out of their way to assist and make renting here a very positive experience @
Would highly recommend, place is super clean and Ms.Lana was so down to earth and sweet as pie! I'm going to be referring my brother and friends here!!
Been here for a while and I'm always so thankful when I walk in and see Lana! She always goes out of her way to help me out with anything I need
Lana is super professional and extremely polite to me! She made it stress free and walked me through everything I needed to know step by step. I highly recommend going to this location 🙂
Taking Gma out of her kitchen wasn't easy but she needed storage space, so I took her to this Public Storage close to her house thinking "here we GO" 🤷‍♂️ excuse my honesty here but that Manager is Fukkin AWESOME, Gma said to me wish my daughter turned out like that & we laughed. Miz Lana, you made Gma's day & that's not on the easy list 😂 Gma said thank you & that she still feels silly.
I just love the young man Carter that I met today he was so so helpful and respectful and he listen to me complain about my jobs without having a issue with it 😂 he was amazing keep up with the good job .
Amazing customer service very informative thank you
Crystal is a terrific lady. Two days ago I was there and she was very helpful. She spent a good amount of time with me to explain all the details, and finally, I rented one of the biggest size of storage. Because of her good attitude towards me, my girlfriend and I decided to rent another similar size storage by tomorrow and leave the other storage company, which is near public storage. We were there 5 years, but Public Storage is better. Thank you Crystal!
Christal was so helpful and she got my erental setup for me since I am do not do well with computer. She got the move in date I wanted. She stayed with me during each set of the way.She was excellent and I enjoyed her patience. Thank you
Lana thank you for always being helpful and kind
Lana is very knowledgeable and courteous
Thank you Carter for the great job you do!
Have used this storage facility 2 years in a row between house rentals for my daughter & roommates - Its very close to UD - Its clean - Its easy !! Lana was absolutely awesome both times helping me out !! Thanks Lana !!
newark Bellevue public storage was amazing and also dealing with Lana and Amanda were so helpful with everything.
This is a great place. Kept handled the storage well! I highly recommend!.
Fast and amazing service!
I was having a day where it appeared that a rain cloud followed me everywhere I went, FINALLY I got to our storage unit and the manager lady was on site, she should have been a doctor cause almost instantly she like chased that cloud away and had me smiling like she was a magician, now I know why my family loves her so much, I'm going to recommend she gets a raise cause that woman is priceless and I appreciate her, Thank you Miss Manager
Lana is the best employee of public storage ever. She takes care of all your probs and treats you in the nicest way. Go Lana. :)
I love this place because of the staff. They are so welcoming, polite and helpful. More public storage facilities need employees like this
The customer service here is on point!!
Excellent service, every time I visit. Never less. Lana and Amanda are both amazing! A must go if your looking for storage this is the one I highly recommend.
Great customer service from Lana
The clerk that works here, Lana always provides exemplary service. This place is lucky to have an employee like her. Always goes above and beyond with her services!
Any 10x10 units available today?
Lana is very informative and helpful.
I would like to say that Camille went above & beyond for me while handling business at Public Storage. I strongly recommend she receives a promotion. It feels good to be treated like a person with respect instead of being treated like a number.
This experience was ideal in every way! I was able to reserve a unit online; the unit was ready for us when I asked for it, and we could use the app to open the gate and get to it. The unit was clean and had the lock we ordered all ready to go. Their communications are timely, clear and very customer-focused. We emptied our unit yesterday and brought our lock with us with the intention of contacting them today to end our contract, but before I did that, they called us saying that they saw that the lock was gone and the unit was empty, and asking if we wanted to end the contract now. They make everything so easy, and every interaction is 100% pleasant.
Lana was super friendly on the phone! Great customer service! Would definitely use this place 👍🏻
Nice place.good customer service.
Came in to get information on spaces Lana was very helpful and so nice, she answered all of my questions. Her customer service is awesome!
Updating my review because of a much appreciated phone call from Public Storage asking if there was anything they could do to remedy what caused my initial review. I highly appreciate that kind of customer service, it's what keeps me a loyal customer. June 10 2021, So this is a third update and my last. They say third time is the charm well it is but in this case for the worst. So I needed paperwork out of my storage unit. I get to the storage unit as I'm pulling stuff out I noticed that the floor is wet I noticed that some of my belongings are wet there is wood in in my storage unit that is also wet now and is developing mold on it there was a 100% leather backpack that I've had for years also developing mold on it and not just a little bit of mold a lot so I called the woman in the office and I asked could someone come to my storage unit because it's water on the floor and it's it's building mold up on my belongings she tells me what you have to do is take pictures and call your insurance company. So I take the picture and I get the paperwork that I needed now the stuff that had mold on it of course I'm throwing it away I've taken the pictures I don't need it anymore I don't want anything else in my unit to get mold on it from contact with those items the woman in the office told me it's from heat condensation okay that's fine nobody told me that when first putting my things in storage so I take those things and I put it by the dumpster on their lot. I forgot something in the backpack that had my personal info on it so I go back to take that out. As I'm about to leave the woman goes "you can't leave that there. It's Carry on, carry off". So I'm like really!? I pay for a unit here my things get damaged on your property and I can't get rid of it here I have to find someplace else to dump it? Public Storage is the absolute worst place to put put your belongings. A bunch of rules for the people paying to keep them open but apparently none to protect those same peope. I regret ever using them.
Emmy did a wonderful job in assisting me with my questions and had a lot of knowledge in helping me find the perfect fit for my budget and my needs!
Emmy is extremely helpful!
Came in and was immediately greeted by Emmy. She answered all of the questions I had and was an extremely huge help. I'd come back and rent multiple units just because of the help I recieved from her. Highly recommend!!
Lana is always extremely helpful and the property Is always in good order. I will absolutely be recommending this facility. She was absolutely a great help and the facility seemed to be impeccably clean. The best customer service I've ever had!!!
Good people and place to do business with.
Clean place awesome prices
Good customer service from Lana
clean facility awesome workers Beth & Lana are awesome. will always use Public Storage
Grumpy old lady behind the desk
I came into the office today and The Manager Beth advised and assisted me very well. Thanks Beth.
Beth was very knowlegeable and helpful. Pleasure to do business with her
Beth and Lana are wonderful. They took the time to show me units, talk through my needs, explain all the details, and even navigate some technical issues. I appreciate their help, and am now a new and happy public storage customer!!!
Beth was very knowledgeable about the entire facility and units. She was professional, and very friendly. She showed us to our unit. How to correctly and securely lock our unit. She answered all of our many questions. The unit was very clean. We are extremely happy we chose this facility for our storage needs. We will gladly refer people to use this facility.
Beth was nice and helpful. Informative. Accommodating.
Beth- very helpful and understanding of our situation. She helped me evaluate our goods and help me find exactly the right unit! It helped ease my mind and my family's! Ok
Beth is the best! She got me in a unit right away and did her best to save me money.
Great experience at 201 bellvue rd newark De.public storage had to change size of unit at the last minute,Lana was very pleasant and helpful with all the details Thanks Lana !!
Beth was amazing! She went above and beyond! She's an asset to your company!
I rented a small unit , very clean inside, reasonable price and front desk was very nice,friendly &helpful.
Five star experience! Liz and Beth are awesome! Very professional, and welcoming. Thanks for everything. Highly recommend public storage, prices are great, people are friendly, just a good all round experience.
Stephanie was amazing! Very informative about the unit and how I can best protect my items. Stephanie was very welcoming and I look forward to interacting with her again.
Rented a unit today, got a great deal. Wanted a painless experience for my move and Public Storage provided. Definitely recommend working with Stephanie! She was super helpful and made sure everything was taken care of. Set me up with everything I needed, showed me the unit, and had a great attitude about helping us out. Thanks Stephanie!
Stephanie was extremely helpful! She walked me through the process, showed the unit and made sure all of our questions were answered. From looking at other units, this was the cleanest and most courteous. Thank you Stephanie!!
Miss Stephanie is beyond efficient. She blends the ability of professionalism with personable adaptiveness; making the workplace not only professional, but comfortable also.
Omg Stephanie of Public Storage @ Bellevue Rd Newark, DE was so amazing and helpful today. Very knowledgeable about the space and information I needed especially when she found out what I was trying to store for a reasonable price. Thanks Stephanie and you rock!!!
Stephanie was a ton of help and got me started right away. The person who booked me the unit was also great. Thanks so much for the speedy and great service!
Stephanie was a great employee, she was very kind and explained some things to me bc I'm a first timer buyer with a storage unit. Thank you
Stephanie helped me and she had me in and out. She walked me to the unit, answered every question i had and overall friendly. Great customer service!
Great customer service! Great prices for their storage units as well!!
Rented space to store daughters apartment belongings after graduation from UD.
Stephanie was a great worker got me in an out in mind no problems an was great to talk to
Stephanie was very helpful! thanks so much !!!
Steph was very helpful. Great customer service and very friendly. Would definitely recommend
This public storage location is a step above. The staff (Stephanie) was very helpful and hard working. Every time I'm there I see her hard at work keeping the common areas clean. They are also doing a great job with the whole social distancing covid compliance.
Stephanie was amazing help getting me all set up with my unit!!! Very happy with everything at Newark public storage😊
Great customer experience. Stephanie was a great help from making the reservation to setting me up with the unit!
Setphanie and Lana were very nice and helped us with getting our unit
Stephanie and Laura were very helpful with helping me find storage
Stephanie helped with a smooth transition in between my move. Service was fast and I was in and out! Only needed my unit for 3 weeks and paid $1!
Steph is one of the best works from this location. She answered all my questions in a way that I could understand..
Mikia was very pleasant and very knowledgable. My experience was quick and successful. Shes definitely a seller because she sold me on getting the storage
Michele was such an absolute delight to have met today! She turned a horrible day into smiles and laughter!! Her people skills are out of this world. Just awesome!!💯💯
Came in to get prices and was greeted by Stephanie and she definitely explained everything perfect
Stephanie was very helpful and customer service was very good I definitely recommend this place. Very satisfied
Stephanie was great, very helpful. Definitely would suggest for storage company !
Stephanie was fantastic . Cheerful and helpful . My first time renting . I will tell friends and family .
Awesome representative! Went out of her way to do so much for us! Great experience!!
Mikia was so helpful with me moving my stuff I'm glad she was my customer service rep
The lady in there had wonder customer service, nice with alot of patience.... wonderful business I must say....👌🏾
As soon as I walked in I was greeted with smiles from Stephanie and Kia. Got me in a unit quick and easy.
Stephanie and Kia have me excellent customer service, very friendly and professional. Would highly recommend to go here.
Mikia & Stephanie N.. Excellent, fast, and very friendly!! Would definitely recommend them to anyone that needs storage!!
Mikia and Stephanie N..... are great!!!!!! Would recommend!!!!!!😉
Stephanie and Mikia were very helpful. Due to my stressful situation they made everything easier for me and also entertained me. This is my second time here and they made my second experience great. I hope they are still here when i vacat my belongings. Thanks ladies i definitely appreciate it.
Mikia was absolutely amazing. Very courteous and professional. She answered all of questions and convinced me that Public Storage was the best place for my belongings. Mikia ROCKS!
Mikia was such a pleasant customer service rep she got me in and out quick knew the ins and outs of the job and it was a great experience working with her & not to mention it was a quick experience
Stephanie and Kia were great help!!! Super friendly and kind. The storage unit is perfect for my mother's belongings.
From the moment I walked in the door Stephanie greeted me kindly and within 5 minutes we had the keys. Excellent service and everything is made clear right away.
Lana and Stephanie were great! Smooth check in. They were very nice and eager to help. - William Beasley
Stephanie N and Mikia was very helpful with the move in of my storage unit. They had me covered from start to finish
hi yes this is regarding Stephanie at the public storage she was very kind and polite even waited for me cuz I was running late with you guys appreciative and he was very nice she need to keep her around as long as you can thank p
Stephanie was the best !! Found me the perfect storage unit in very short time !!!
Stephanie checked us in for our new rental and was very efficient and helpful. Thks Stepanhie!
Stephanie is awesome, she so informative and friendly.
Stephanie helped me complete a transfer today was quick and easy very friendly highly recommend.
Went to the Newark location for a reservation and Kia provided excellent customer service she was quick and friendly and she knew exactly how to do her job. I'm thankful she was my customer service rep
Great service! Chris is very nice.
Great Service&Location I went to Newark-bellevue road!The office manager Chris was very kind,Caring & Respectful In making sure my needs were met and I found what I was looking for,I would recommend this place to anyone.
Chris is a very hard worker. He helped me and my Mom, and 3 other clients while we were there. His knowledge and respectful demeanor were much appreciated. He cares about his job and this facility was perfect for what we needed.
This was my first time renting a storage unit. The guy Chris was great. He made sure we understood everything. He had great customer service skills.The office lady (I dont remember her name) was also great. She gave us tips on certain things. Definitely a pleasure to be in business with them. Glad I chose this place.
The property manager went out of his way to help me
The property manager is very informative and very pleasant
Rented my unit yesterday. Chris was extremely helpful in providing options and showing me units. He also made the registration process easy and was a joy to work with.
Went to public storage and Stephanie was great. She really helped me with a unit that fits my budget. Highly recommend
Krysten was very curtious and thorough. Great affordable specials and security.
Rented a storage unit yesterday. Chris the property manager was EXTREMELY helpful in answering our questions and showing us different units. Once we decided on the one we wanted we went back to the office and he helped us through the sign up procedures. We would definitely recommend this facility.
Service was outstanding. Chris is a very great guy as long as he's there I'll be doing all of my storage business with this company.
I spoke with a property manager named Chris. He was friendly and helpful when confirming if my unit would be suitable for what I needed to move in. The process was quick and easy!!
I rented a little over a month ago a d chris was fantastic he really provided me great customer service experience
Chris is always very professional and courteous great 5* service
Chris was super helpful. Overall satisfied with choosing this location, hidden insurance fee they don't disclose online was the only downside.
Chris is super professional and provides a 5-star experience. Highly recommend.
Very nice but when you say first month 1$ and then in the office it becomes 55-80 with fees that is not honest
Liz was very awsome thank you for gettin me a unit
Kesha was AMAZING!!! Very helpful and friendly. Best ever!! Great deal.
I had a wonderful experience. Chris was excellent!
They were awesome and very respectful plus excellent service!!!!
Chris and Kesha are the best!! Love this place!!
Kesha was very helpful she showed me my unit answered all my questions and had great customer service.
It didn't occur to me that renting a storage unit could be a memorable customer service experience, but it was. Chris was helpful, informative, and answered every question I had before I needed to ask.
Kesha was a wonderful salesperson!! She was very patient and made me understand everything!!
I was very happy with Kesha's customers service today .
Excellent service! Great place for storage..
I had such a great experience today with Keisha. She definitely be on top of her job and can multi task like no other. Thank you Keisha for all your help today. Your dedication to your customers is great. You go above and beyond. If you are not a manager (I didn't ask) then you should be. If you want to go a storage facility and be treated great customer service, Then this is where you want to go. Cause Keisha is going to be so good to you and give you her best. Thank you again Keisha. " "Keona B"
I received 5 star customer Service from Kesha today. She was knowledgeable, extremely patient, and helpful.
Thank you Kesha for your wonderful hospitality. We had a quick and easy process getting a storage unit without issues!
Chris was great, walked me to the unit, made sure it would fit my needs and made sure I understood the lease agreement. 10/10 would use again.
Hate the hours and the prices. They are not 24hrs. No one answers the phone they are just straight trash. Rent at your own risk.
Went yesterday afternoon to see the location and the size of the space. Chris, the manager, walked me to the unit, explained how it opened and closed (I just love the locks they use). The contract is very specific about time, people who can access, need for insurance, etc. This was very appreciated. Chris was polite, even when I had a million questions.
Chris is top of the line when it comes to customer service! I was very impressed by how he went out of his way and personal time to help us get situated with our unit. I recommend Chris to all those in the area.
Chris made sure I got the right unit and supplies for my unit thanks for the help
I rented a unit this afternoon at the Belevue Rd. location in Newark, DE. The gentleman who took care of me was very knowledgeable, was clear and concise in explaining services, costs, and the rules and regulations for the site. He and his co-associate, Rachael, were also very polite and personable while being very professional at the same time. Five stars well earned.
The property manager was very knowledgable and personable
Great customer service. Thanks Chris for all your help.
Ciara was an enormous help with setting up my new storage locker. She was very friendly and funny. I would recommend using this facility!!
Excellent customer service. Chris the manager made the process extremely easy and showed that he really cared for his customers.
Friendly people, personable service. Rachel was a great help
Chris was extremely kind and helpful - definitely recommend.
Chris is a great front desk employee. He always has a smile on his face and is very polite. I am at the facility once a month to pay for the storage locker for my employer and I have seen some very rude customers yell at Chris because the customer failed to pay their bill. Chris never loses his cool!
Chris was great and made sure to call about my unit viewing appointment in order to guarantee that I got a unit before they were all taken. Quick and easy process.
I went there today. Chris was a really nice guy that took all the time needed to explain everything carefully, showed me the different options and prices, had a nice conversation and to sum up: he did a great job.
Great customer service from Chris, he made sure I received the best deal possible! Thanks!!
Met with Chris who was very friendly and helped us with anything we needed
Chris was very nice and helped us with any questions we had. Ran around trying to accommodate the influx of people and was happy to help the whole time. Very patient and friendly
I had an amazing experience with Chris at this location. Great customer service and very attentive. He made everything quick and simple.
Made a last minute reservation for a large unit and received prompt and excellent service from Chris! Would recommend the facility for sure!
Very good customer service! Perfect for renting for the summer in between school breaks.
Chris was great with helping set up my account, great work!
Clean and digital code entry
What is the phone # to speak to a human on site?????
Chris was extremely helpful and made sure I had the right storage area for the stuff I had. Would definitely recommend this place to everyone on need of storage.
I rented a unit here for about two and half years. Out of the places I looked at in the area they were the best bang for your buck; however, the decrease in price compared to the competition also comes with a decrease in security. A number of units (including mine) were broken into one night last year; thankfully the insurance publicstorage sold us covered the damages with minimal hassle. After the incident they reduced the access hours back to only when the office is open. They said those hours would go back to normal after they installed new cameras/security-system. Unfortunately it appears that corporate changed their mind about both of those things. This makes it more difficult for people who work regular business hours to find time to access their units on weekdays. Despite the break in I stayed and even upgraded my unit due to the value for the money, however, after only a few months in the larger unit they raised our monthly rent. I might've expected this after a year but not a few months. I tried to argue the increase, but the local staff passed the buck to corporate and said they couldn't do anything. Because of that we moved our things elsewhere. I can't recommend a facility that will randomly decide to increase your rent and essentially hold you hostage unless you want to move all your stuff out and find a new place.
Excellent customer service. The Manager Chris professional and helpful. I recommend using this location to store your items.
Had the manager Chris help me while I was there. He was great, very friendly and professional and wanted to ensure I had all questions and concerns answered. Great service and great experience!
As I see all these "great" reviews about Chris, my sister and I had a totally opposite experience. Chris was rude, short patient and just down right unprofessional from the start.
Came in to rent a second unit because Chris really goes above and beyond to ensure he provides five star service everyone I come to the property
Great and fast service. Good units with easy access and fair prices. Chris at the front desk was super friendly and extremely helpful.
Kind and efficient service.
Chris was so personable, and knowledgeable. He helped me make the decision of which unit I would need for the amount of stuff I needed to store. He was very patient and helped me with my unique situation.
Chris at the front counter was very open and honest about any questions i had. Walked me through to the unit to let me look at it and was very polite. Made me feel like i chose a great place to store my personal belongings and that they will be safe.
how much is your smallest unit per month
Came in already rent and needed more space and chris took the time to find us the best option he could to help us and saved us a little money in the process by transfering instead of renting 2nd unit he is fantastic
Very efficient and good rep
Chris and Stephanie they were very helpful this morning gotta laugh good reps 5 stars awesome
Stephanie was very helpful and accommodating. The process was simple, straight forward, and quick! Would recommend working with Stephanie and Public storage to a friend.
Stephanie was great got me in the right unit. She also got me in and out with all this snow will recommend.
I read the previous great reviews about Chris - then I experienced it for myself. He was terrific! Thank you Chris.
Just rented a storage unit and Chris was courteous and helpful . I highly recommend him.
Chris was very professional and helpful with setting up a rental.
If you want a storage unit that gets broken into, then doesn't alert you for 2 weeks, sure. Choose this one. Or if you find another company that will charge less and not up your bill every three months, and then let them know this, and they call you a liar, sure. This is a good fit for you. I never write bad reviews. I'm all for reviewing companies and giving them 5 stars if they deserve it. I wish I could give zero for this location. I also let them know I was moving out weeks in advance, and due to a family emergency, wasn't able to get there until the 1st of December. They charged me the whole month.
Chris was amazing! He is very helpful and friendly!
Stephanie was great got me in the right unit 5 stars hands down. Will be back due to great service.
Stephanie was great, very friendly and personable!
Great experience! Found the right storage unit and got signed up quickly.
The manager, Chris, provided a great customer experience! Also informative 👍
Walked in needing a unit, was out in 20 min with what I needed. Chris made it quick and easy would definitely recommend.
Great service and Price, clean storage, front gate is broken -left open only wish to be fixed.
Chris the property manager is very rude as well as the racist woman Stephanie. She got frustrated that she didn't know the answers to my question caught an attitude and hung up on me when I called back she was rude and didn't listen she just put me on hold in the middle of my question. Don't go here ! I do not recommend this place. Racist trash who has her kids at work and doesn't assist customers yet is in the back with her kids. Never dealt with such disrespect and bigotry before . & on multiple occasions.
Exceptional customer service. Very friendly and knowledgeable about every detail I asked.
Stephanie was very friendly and helpful ! :)
Chris was knowledgeable and efficient in helping us with renting our unit. I highly recommend using this facility.
Friendly customer service, made everything easy :)
I have just rented a storage unit from Public Storage. I found Stephanie and Chris to be very friendly and helpful. Stephanie gave me a tour of the units to insure that my size requirements were met. She then explained the terms of the storage rental making sure that I understood them. I highly recommend Public Storage for anyone's storage needs. Sorry, I used my friend's google account as I don't have one. I am James Cosby. Thank you, Stephanie and Chris!
Lock system/Security was changed in April? Apparently a phone call was made at 11:35 in April but no voicemail was left to notify us of said change. I asked for the number in which would have called our phone for notification because after looking back through our call history no call was received from Public Storages #. Also no emails were sent or no follow up call was made. Stephanie claimed the number was changed. I asked her for the number that would have gave us the notification call and she hung up on me. We rented a U-Haul yesterday to specifically empty out our storage unit and unfortunately was not able to access it. When I brought this to her attention she said "you could have just came into the office for your new keys" I told her we arrived to the unit after 6, which is after business hours and the gate was unlocked. She then claimed "the wind must of blew it open" but also claimed she had to put a work order in this morning for it to be fixed. She is very rude and unprofessional and talked in circles, lacked customer service skills and will be lacking my business very soon. Will not recommend and will not do business with again.
Chris was great and explained every detail
Chris - fast and accurate man with what you need and explains clearly the rules, prices and timings and to choose your storage size to fit your stuff in this location storage.
Highly recommend this location. The employees, Steph and Chris, were very thorough. They made sure I was getting what I needed instead of the larger space I reserved. They saved me time and money.
Chris the site manager was amazing. He showed us the unit personally and even went through all the details. I wouldn't pick a better spot for storage then with public storage.
Chris was awesome! He walked around gladly in 90 degree weather to give us a tour of multiple different size storage units and as well as the place itself. I would recommend this storage unit to anyone who needs a great price for a month to month storage unit!! Go chris !!!!
Not a bad storage company at all. One of the best parts about it is the employees. They're super helpful and always pleasant, especially Chris. The only downside we've found is that the hours aren't always good for accessing your belongings when you need to. Other than that, we've had a great experience there.
Nice people and easy access
Great service from chris and stpehanie
The Public Storage facility in Newark, DE is awesome. Chris was extremely helpful in processing my paperwork. Chris takes a lot of pride in his job and represents Public Storage with outstanding skills. I would highly recommend this Public Storage facility to anyone in need.
Thank you Chris so much for saving me money and your excellent customer service. Your awesome!!
Site manager Chris does a wonderful job. Very thorough and helpful. Great guy!
Chris and Steph gave us an awesome experience!
Chris and Steph are two regular old lovebirds sitting in that office, pleasant to work with!!
They're clean but the price seems high.
I got my unit on the 4th. So this is a little behind. Chris was in the office when we walked in. He was very helpful and knowledgeable even went above and beyond to help me with a separate reservation. The facilities are easy to access and clean. Overall seem to be a good choice.
Great place! Clean! Accomodating, overall great expereince!
Chris and Steph were awesome, signing the agreement and moving in my storage was so smooth and painless and I really felt like they wanted me to be thoroughly informed and not just take my money on behalf of the company. I'll definitely be using this place for as long as I'm in Delaware.
Spoke to Chris about some concerns I have with my bill. He was professional and quickly addressed the problem. Some billing requests are handled by corporate, so he sent in the request and said he would get back to me by phone in a few days. Update: Chris contacted me and the issue is resolved in the short term. Great service.
The property manager Chris is awlays helpful and personable and very knowledgeable and was able to help me save some money monthly on my rent I would highly recommend this public strorage to my friends and family Chris is excellent
Miss Jessica was such a blessing. She provided exceptional service. Thanks so much.
Great customer service experience. Chris was very curteous and personable. Definitely would recommend
Chris was an awesome representative. He was a huge help in making our transition from one house to the other as smooth as possible, and was very accommodating whenever possible. Awesome work, smooth transitions, and overall high quality service. Highly recommend anyone to get help from Chris when needed. 5-stars all around!
Chris was very helpful even though it was snowing and was very personable. Would rent here again!
Fantastic service! Chris and Stephanie answered all of our questions and made our move so much easier!
Great speedy service faster than i thought, and very helpful! Thanks Chris made my first stroage renters experience one of a kind. Highly recommended!!!
Chris was VERY helpful, getting me the best deal for my situation. I was originally going to get a cheap 5x5, but Chris found a way to get me a bigger room for $1 first month rent. I only need it for a couple of months, so this was an awesome deal for me He is very knowledgeable and helpful. Great service!
Chris the Property Manager was so helpful and attentive to our storage needs and made it a pleasure to do business with Public Storage. He was there when we needed help. Thank you Chris. Merry Christmas 🌲
Great place to store yuor items
Chris and Steph were extraordinarily helpful in securing the perfect unit for us. Great service! The location is excellent as well.
Chris is always friendly and provides great service !!
Can I make my payment a little later than scheduled
OMG. Can I just say how absolutely awesome Chris was. Talk about a pleasant and professional attitude. I have used PS at numerous locations over the past 15 years in various states. Chris by far has been the greatest. He displayed such great CPR(Courtesy, Professionalism & Respect). He made this transition seem less and gave me some laughs along the way. Thanks Chris.
Always a pleasant experience, Chris is great and is extremely helpful.
Chris and Stephanie provided fantastic service. Highly recommend them!
They were very helpful while moving in! The person that helped me, Chris, was friendly and professional. :)
My experence was great Brittney was excellence in communicating my needs and all around pleasent
Chris was great today. Very fast and efficent
Reserved a space today. The staff was knowledgeable and helpful. I saw a cheaper rate on the website and they assisted in getting me that price.
Chris was great! Property was well maintained, prices are ok
Very good service. The property manager is very patient. Property is also always clean!
Customer service is impeccable! I had an issue with a lost key, and there was some miscommunication, but I just got a call from the main office, and they are going out of their way to rectify the situation - THANK YOU!
Chris has excellent customer service!! So glad I came here!!
The manager at this site, Chris, was so much more knowledgeable about the promos than another site I called first. He went through the paperwork quickly and thoroughly. Which I appreciate. I would definitely recommend this site to family and friends.
Wonderful experience at Public Storage with Chris and Brittney!!! Please go there for all your storage needs. Best prices and service in town.
Britt and Chris were Awesome!
I had a great experience. Chris was such a big help he really knew his job which made me feel more comfortable. If I could give 10 stars I would
I was helped by Chris- he was a friendly manager, really easy to talk to and very informative. The location was convenient for me and very secure. I felt like my belongings were safe. Go check them out!
5/22/17 = The site manager - Chris - gave me a 5-star service experience today. He helped me in several ways to create a path for me to regain access to a storage unit that I have been ignoring for years. (I had lost the key to the lock on my unit and the access code that opens the gate.) Chris was patient and professional in getting me on the paperwork path to being able to access my unit. The office was extremely busy today and I observed him helping (by phone or on site) five other customers for different issues during the hour+ that I was there in the same proactive, helpful way that he helped me. IMHO, that's 5 stars times six people!!
We arrived at the storage unit two hours earlier than our appointment, and we had just booked the unit the day before. Chris took us right away. He could not have been more helpful. He is extremely knowledgeable, professional, courtesous, and just downright nice! Chris walked us through the entire process and made sure that the unit we rented was the right size for what we needed. It was so refreshing to find someone in the service industry who enjoys his job and understands what the word "service" means. I would recommend Public Storage to anyone!
Well managed facility and very clean. Chris was great to work with.
So far so good! Friendly staff, nothing odd looking about the place. A little out of the way, but it is what it is.
Easy and friendly rental experience.
Chris was helpful in answering questions and very courteous and professional
Very easy move in. Nice area as well. Manager was very nice
Ordered online and changed the move in date they said no problem, I get there and they charge me extra $50 no-one ever told me had to update reservation. I called 4 times so I'm out that, gonna move out to diff place.
Great property Manager and staff, very polite and friendly. love u guys..Matt and Trish.
Wonderful storage facility! It has really helped us to own a unit! The staff is so wonderful and helpful.
Had great help from Jessica awesome customer service!
Susan and steffany provided a wonderful Customer service to me. They were very nice to me.
Jules was amazing at getting me in and out quickly. Very professional and property was very clean. I am so glad I decided to come here.
Jules was a great help to me and my friend today. We came in needing a space and Jules got us the best unit for an amazing price. Everyone needs to come to Public Storage in Newark and see Jules
I rented a storage facility last week and Jules was the property manager. She was very friendly, outgoing and comfortable to talk to. She did an excellent job.
Amazing customer service. Surprisingly saved money upon booking and the space is more than adequate! Thank you!!!
Jules in Newark DE is very professional and patient. She provided thorough knowledge of the facility. She directed me to the best storage space that would fit my furniture.
The Public Storage in Newark, DE is a clean, efficient facility. I worked with Jules who answered my call on Mother's Day and all the way from San Francisco, I could hear her smile. She very effectively handled my inquiries and we scheduled an appointment. When I met her on a Friday morning, she was as pleasant and easy to work with as I had imagined. She worked quickly, sorting out my needs and didn't balk when I asked for a different unit. I was in and out in less than 30 mins. Jules' service was impeccable. I know my goods are in good hands.
Jules and Brianna were very knowledgeable and efficient. They both made the renting quick and easy. Thanks ladies!
Christina was extremely nice and helpful.
Lauren and Tina were fantastic. Lauren was very informative went over everything in greal detail. She showed me the storage unit which was very clean they both were very friendly and knowledge of the public storage brand. Lauren and Tina made me feel very comfortable and made me want to be part of the public storage experience I'will recommend Public Storage to others thanks Lauren and Tina.
This is the first time I've rented a storage unit and have looked at a few different ones but Lauren was so nice and helpful with me I chose to rent here and love it. Thank you for all your help and look forward to renting here and again Lauren was so helpful.....
I needed a small storage unit in a bind and I was so impressed how easy and painless it was at Public Storage. Staff was incredibly friendly and Christina, the property manager was super friendly and helpful. I was very impressed to hear that they do a walk through daily to check all units are secure. The property is well maintained, we'll run, and won't break the bank! Will suggest to anyone who needs space.
Lauren is absolutely wonderful and sweet and she definitely helped us a lot. Thanks Public Storage!!! Definitely the place to go And Christina was very sweet and informative as well!!
Okay. Wish this location was 247.
Christina and Lauren are always so nice and friendly. Everything is clean. Very nice experience. Would recommend it!
I highly recommend this place. The staff, Lauren & Christina were very friendly and helpful. Lauren clearly explained everything that I needed to know & I could tell that she genuinely cared about the safety of my belongings. I would definitely check this place out for your storage needs. You won't find a nicer, more helpful staff anywhere and I don't have any complaints about the storage facility.
Lauren was very nice and knowledgeable which made the process easy and simple, and tried saving us money, which is not common anymore. The units were very clean and reasonably priced.
The lady was very they knowledgeable and very helpful polite experience in kind and they need to keep up the good work thank you for Martha tender
Lauren was very helpful with all my needs. She made getting a atorage unit fast and easy.
Great customer service by Christina, she was very friendly and understanding, she told me everything that I needed to know showed me the unit and we even laughed a little haha , good place to go when you need storage for a decent price !!! Highly recommended
Lauren was very helpful while setting up my account. She was even able to reschedule my arrival a day early!
Lauren is a great property manager, location is perfect and service is 5 stars
Jewel Assistant Me In Finding The Perfect Storage For My Stuff. She Took Her Time. Was Very Patient. Conducted Herself In A Well Manner & I Appreciaed So Much.
This was such a great experience for it being my first time renting a unit . The managers were nice and friendly walked us through everything and told us what to expect . Even ensured us of things we should use to protect the things we were storage . I'm glad we choose this place especially because I called around to numerous ones and they kept ensuring of the size I needed and went through everything I was storing . Truly a great experience
I receive excellence service at this location and lady up front name Christiana gave me excellence service
CHRISTINA was awesome with helping me, I wasn't sure which size unit to get but she made a few suggestions on How I should store my larger items and it helped. Thanks a million
Lauren was great and really helped us! The unit was exactly what we needed. Definitely recommend public storage.
A great experience with public storage! Dedicated to my personal needs.
No fuss, great customer service
Deanna is wonderful and friendly.
The custumer service was amazing christina went above and beyond to make sure my needs were meet!!
Every time I come into the office Christina is always incredibly helpful and friendly! The facility is always nice and clean and well organized. I never feel rushed and my questions are always answered quickly and in a polite manner. I will definitely return simply because of the exemplary service provided by Christina!
Christina provided excellent service!
The service here was alwsome
I am curently renting a space from this location. Mona and Christina are and always have been very helpful. I had to move to a larger space recently and they made the transition much easier than I had expected. If you need a storage space and you're in this area, I would highly recommend that you see them first before looking elswhere. Thank you Mona and Christina, Jim
Love the staff and the location right off i95. I highly recommend
friendly and courteous staff made this a hassle free experience. clean spaces and ready access
I rented at here and received services from Christina and Mona and they provided excellent customer service. Anything I asked they helped immediately. Best storage by far. Store here and ask for them. Thanks ladies
I was in between my apartment and my new home and I needed a place to store my belongings. I was greeted by a smile when I came in the door. The customer service person named "Mona" offered ample space and I was able to get a unit right away. She seemed very knowledgeable about what was available and insurance details as well. She was able to recommend a lock for me right there in the store. The store was neat and I always felt safe on the property even in the evening. I have recommended Public Storage to my friends and will continue to do so. It's affordable, clean and they are located everywhere it seems. If I should ever need the service I would be a repeat client at Public Storage.
Christina was very helpful and made my experience very easy. She went an extra step to give me a call to make sure everything was okay. Very professional & helpful!
my friend and i are rented a space here. mona and christina and andrea have all been a great help to us. whenever we called into the office they were always pleasant and gave me great advise and information. the property is always clean and the staff is always friendly. if i ever need storage again ill be back to this facility! great service!
Just stopped in to buy merchandise and the service was way more than expected. The prices were extremely fair and the hospitality was above and beyond, Mona was very knowledgeable and courtious and went the extra mile in helping me with my purchasing decision and future storage needs.
Christina Is an excellent employee every time I come I there, she's always willing to help and keeps a smile on her face no matter the situation.
Me and my wife just recently rented space from this location and mona was very pleasant and really helped us out a lot with getting the right space that we needed at the right price that we could afford. Mona is very good at what she does with being a people person and very professional.
I had a great experience here. Christina was incredibly helpful. I was impressed with the cleanliness and affordability. Thank you for the great customer service! I will be referring my friends.
I really enjoyed my experience here. Andrea the manager always made me feel welcome. unfortunately I am no longer in need of the storage after this month but I will be coming back if need be. public storage should be fortunate to have Andrea
I went to this location because I'm in the process of buying a new house and needed to store some extra things from my old house. From the second I walked into the door I was completely satisfied. I was immediately helped. The lady there answered all my questions. And my fears of storage were GONE! I def recommend this location.
My initial reaction from setting up a reservation was very overbearing. A lot of pressure to set up an appt. I will tell you that when I showed up, I was greeted by Andrea who was amazingly kind, and knowledgeable of the spaces available. I definitely recommend renting a unit from this location! Thanks Andrea!!
The manager Andrea displays customer friendliness, she puts a lot of time in making sure the customer is very pleased, she's very supportive and always willing to show how kind and caring she is when it comes to your needs of renting the unit that best fits your needs. Thank you
I have to thank Andrea for the awesome service she gave me. Even though she had other customers in the office, she took care of both of us without skipping a beat. She answered all of my questions and let me feel safe about placing my items in the storage especially since I had heard horror stories about other companies. Definitely recommend!
I really enjoy coming to my storage..Andrea the manager here is very kind and always makes sure she checks on customers especially during the summer months. She maintains the property well and I always see her outside maintaining it! Good asset to u r company
Andrea was great and friendly. Love how the place is off the main highway. Informed me of outside parking available on churchmans has parking when i asked her where there is available. Was not a fan of the "adminstration fee" that was snuck in at checkout. Five stars for her. 4 stars because of sneaky fee
Andrea was excellent and,very friendly and patient. The facility is very clean. She deserves more money
The property manager was very helpful and made my otherwise horrible moving experience pleasant.
Great experience. .. very helpful, would highly recommend!
Needed a unit in a pinch andrea saved the day she was very informative and her customer service is awesome she put a smile on my face.. the hours are very convenient and the site was clean.
Andrea was great and she helped me out a whole lot
Very helpful, gave me a way better deal than what i signed up for. Andrea and Charrie were very helpful in making sure i was getting the best deal for my unit.
I only came in to get packing supplies but Andrea was wonderful! So friendly and kind!
Andrea and.charrie are awrsome
Andrea and Charrie give over and beyond customer service!
Andrea & Charlie were awesome! Visit was quick & easy!
Andrea was informative and very efficient while taking care of us. Excellent customer service.
Worked with Andre and Charrie, Nice service... Friendly, helpful, and knowledgable.
Came in and bought merchandise today. Andrea was wonderful
I've rented here before and came back again. Andrea was great.
Tina was very helpful to me in getting my storage needs. I had a very enjoyable experience with her and I look forward to doing it again when I need it.
Excellent service! Will definitely use again in the future!
The day we went to the Public Storage in Newark, Delaware there were horrible downpours. Tina was a AMAZING! We needed help and she completely provided anything and everything we could need! It was a wonderful experience!
A few days ago, I decided I needed some additional storage space. I chose Public Storage and it was a great decision. The manager Tina was absolutely phenomenal. She was very caring and treated me and my son like a family member rather than a customer. She explained things simply and did not try to offer me anything she knew I did not want. She even gave my son a jacket to keep. I recommend Tina and Charrie. They are caring managers and your experience will be smooth
Tina and Charrie was so nice and extremely helpful! I would recommend this storage location to anyone!
On behalf of the Johnson siblings we want to SHOUT out Tina & Charrie, the great people at this facility! They were EXTREMELY insightful and helpful in walking us through the process and making sure we got exactly what we needed.. We HIGHLY recommend this storage site to ANYBODY looking for good customer service as well as reasonable prices for their storage needs. THANKS!
Tina was very helpful. She answered all the questions and any concerns that I had. Unit is just what I needed and the pricing is reasonable. I would highly recommend Public Storage in Newark!
Tina was very helpful in regards to the reseravation and all of the procedure I had to get through. Her explanation was pretty useful. Thank you!
Tina stayed late on a Sunday with a snowstorm approaching to get me set up, helped make sure I was getting the right size and the best deal for what I was trying to do, and was pleasant, friendly, and professional throughout.
I feel safe leaving my belongings there. Thanks to Tina. She speaks nice on the phone and she's very polite.
Tina was excellent in her presentation of the units and Public Storage policies. Her energetic attitude and knowledge gives Public Storage a fantastic employee to carry on their name. Thanks.
Tina and Charrie gave excellent customer service. They assisted me with a storage unit upgrade . It was fast easy transaction . The Ladies was helpful with packing supplies. Overall, I would recommend Public Storage.
I highly recommend doing business with this Public Storage. The staff are completely helpful. I had an employee by the name of Tina who went out of her way to help me avoid a late fee on my storage unit. Tina went above and beyond her duties. Companies need more employees like her that are willing to accommodate customers when they need assistance. Thanks Tina for being awesome! =) Tina and Chariie have been great once again. They are very helpful customer service attendants. They are polite and willing to go the extra mile to keep customers happy. I appreciate them both. =)
Hi, Tina and Charrie were very nice and so professional. Even though they did not have climate control I love there willingness to help. Tina is awesome and charrie is so sweet. Bellevue rd is bomb :)
very nice, of great assistance ,brought upon great experience on decision-making on good storage unit with space.offered good customer service skills.Thanks Charrie you rock.
Hi Tina, I just want to say thank you for your assistance in making my roommate's experience at the storage center a pleasant one. As a result, my five star customer service rating goes out to you and once again thanks for your service Morris
great Tina is the bomb she loves her job and she's good at it,she picks up my spirit every experience from day one. I rate five stars go Tina
Arrived late into Newark after a long drive with a loaded UHaul truck, and was greeted by Tina and Andrea. Was worried about not getting into our unit due to our late arrival, but Andrea and Tina stayed after hours to make it happen. They were both very cheerful and friendly, and managed to find us a unit close to the main door for ease of access. Unit is clean and just the right size. Would definitely recommend this storage facility! : )
Tina rocks!! This property is A+. Get here now and rent a space!!!
I got the best discount ever with superstitious customer service. Tina and Andrea waited for me little longer after their closing time just to show me the storage and access and all the information I needed. They are awesome. I would highly recommend this place. Neat, clean plus superb customer service.
Hi Tina was very helpful and polite. She is always kind as well as informative whenever she waits on me.
I am extremely happly the location is great well maintained I feel safe. Tina is awesome, she has helped me save money by suggesting I buy bulk boxes and she doesn't judge me when I forget my gate code. And even waited for me too get here to make my payment. I would recommend this location to everyone. Bravo!!!
Tina is so helpful. When I miss place my gate number, she wrote it down on a business card. And being new to the area, Tina gave good direction to my destination.
I moved into my unit 10/04/13 and I had the pleasure of meeting Andrea. I was not given the correct quote over the phone, but she was able to get me all straightened and was very helpful at the same time. This was my first time having to get a storage until and she made the whole process very smooth and easy for me. She is a great asset to your company. Thank you Andrea!!!!
The customer service experience I received from this location has been acceptable.
Tina was amazing. Very patient and helpful with finding the right size unit that I would need. Both Tina and Mona are extremely nice and work hard for their customers.
Tina is awesome! Her customer service skills outrank anyone else in the office! She is kind and cares about each customer individually, as well as their situation.
I had a wonderful experience with Tina, she was patient, understanding and went above and beyond to help me. She made a Very stressful moving day much easier
This Public Storage location has got to be the best representation of the company. When I arrived, I needed a bigger storage space and I was given the last storage unit in the lot even though it was reserved by a woman who was a no-show. They truly were a blessing when they helped to transport some of my things into the storage unit. I am grateful and would above all recommend this location if you're moving to the area.
A great facility with really helpful staff. They were able to give me a unit on a few minutes notice when another facility I booked months earlier fell through. My only comment would be that I have some concerns about it being climate controlled. It was brutally hot in and around the unit while we were moving in.