Public Storage Self-Storage Units at 168 Bull Hill Lane, West Haven, CT
Address
168 Bull Hill Lane West Haven, CT 06516
Office Hours
Mon-Fri 9:30 AM - 5:00 PM
Sat-Sun 9:30 AM - 5:00 PM
Gate Access Hours
Mon-Sun 6:00 AM - 9:00 PM
Storage Facility Features
Climate Control Storage

Indoor & Outdoor Storage Units

Small, Medium & Large Storage Units
Office Hours
Mon-Fri 9:30 AM - 5:00 PM
Sat-Sun 9:30 AM - 5:00 PM
Gate Access Hours
Mon-Sun 6:00 AM - 9:00 PM
Storage Facility Features
Climate Control Storage

Indoor & Outdoor Storage Units

Small, Medium & Large Storage Units
Close Location Details
View Location Details
Outside unit

Drive-up access

Climate Controlled

Upstairs/elevator

Climate Controlled

Inside unit

1st Floor

Outside unit

Drive-up access

---

5'x15'

Outside unit

Drive-up access

---

7.5'x10'

Climate Controlled

Upstairs/elevator

Climate Controlled

Inside unit

1st Floor

Outside unit

Drive-up access

---

10'x10'

Climate Controlled

Inside unit

1st Floor

Climate Controlled

Upstairs/elevator

Climate Controlled

Inside unit

1st Floor

Climate Controlled

Upstairs/elevator

Climate Controlled

Inside unit

1st Floor
Nearby Self-Storage Locations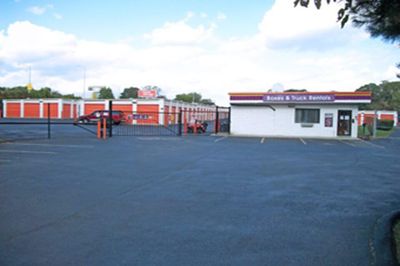 Self Storage Near
125 Railroad Ave
West Haven CT 06516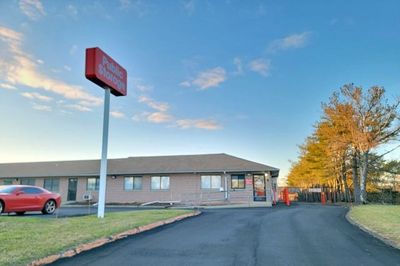 Self Storage Near
6 Summit Place
Branford CT 06405
Self-Storage Near West Haven
Resources from the Help Center
See what fits in different storage unit sizes
At Public Storage, You'll Always Find...
Keypad Access

Friendly Staff

Month-to-Month Rent

Moving Supplies Available

Free Parking

Well-Lit Facilities
Reviews
( 479)
The cashier's customer service was a "not interested attitude", no knowledge of products offered, she told us to go to another store 😞 my advice don't even waste your time.
I want to take out a few minutes to send a shot out to Brianna who helped me out with my first time experience renting a storage unit! She was very helpful, Polite and quick! She answered all my questions. Thank you Brianna!
Tanya was super wonderful and helpful she was very knowledgeable!
Tanya provided excellent service and answered every question I had. Perfect example of customer service should be!
Tanya made my visit very welcoming. Showed me my opinions and wasn't disappointed with my storage. Tanya did great working with multiple customers at the desk and handle different situations at once. I appreciate her for the help of being a new customer here.
Tanya from Pubic storage in West Haven is amazing. She cares about her clients and tries her best to help find the best option. I would highly recommend this storage facility to anyone who is looking for long or short term rentals.
Excellent Excellent Excellent Job!!!!
Tanya was wonderful ! Helped me out to save me money! Great customer service. Thank you!
Tanya was very informative and very patient. Customer service was excellent. She is a true asset to this company. I would not have rented here if not for her being so helpful .
Tanya was wonderful. Great service. She made us feel welcome
Tanya was very helpful and friendly. On phone customer service very patient.
Tanya was incredibly informative and understanding to what I needed and was professional and courteous. Very happy with this decision.
Tanya is extremely patient and thorough! Thank you for all your help!!!
Tanya was very good and nice, she explained everything very understanding and helped with the app and all i needed, thank you Tanya
Tanya was a wonderful person her personality and knowledge was awesome.
Tanya gave me excellent service from beginning to end. Great move in experience
Tanya helped me to resolve all issues
Tanya was such a great help excellent customer service she made my visit so easy and explained everything very well!!
Tanya. Is. Great. And. Very info provider love it
Tanya was great, she made my visit easy, explained everything in detail, units are very clean.
I had a great experience with Tanya, she was very thorough with getting me the unit i needed. She takes me through the process. I gave her a 5 stars . Because of the great experience i encountered with Tanya I would recommend people to this storage.
Tanya was very helpful in getting things set up today. She made it seamless.
I had the most wonderful experience with Tanya with helping me transfer my storage unit. I'm not working right now so I wouldn't have been able to make the increased payment for next month. Thankfully, I was able to get a unit for much cheaper than expected and it still accommodated all of my belongings. Tanya was very helpful and understanding and she's definitely a great asset to the company. She made things a little bit easier for me and I was able to move to the new unit with ease as it's much closer to the elevator. I appreciate all of her help in making this a smooth transition.
Had a great experience with Tanya, the customer service representative, who helped me with the transfer of my storage unit. Got everything out within an hour and got a great price for the new unit.
Tanya was phenomenal. Extra helpful and went beyond the extra mile. 🤗
Tanya was very helpful . She stood after hours to make sure my needs were met . Easy move in.
Tanya was great with helping me get a unit. Pleasure coming in and getting everything with such great customer service!!
Tanya was great and walked me through the whole process. I appreciated her help!
Tanya is a great asset to Public Storage. She explained how it all worked and was friendly and outgoing. Superb customer service!
Tanya is amazing you are lucky to have her ! Great Management! Would give more stars if I could. Highly recommend this place..
Tanya is a great worker. she did communicate great with me and show me everything i needed.. i recommend
Tanya has been so wonderful every time I interact with her . She is always very kind and patient.
Tanya always has gone over and beyond to help me with my storage needs. Excellent customer service!
Tanya went above and beyond! She is a great asset to your team!
Tanya showed great customer service and was very helpful
Good service, easy was provided from Tanya
Tanya was very very helpful with explaining the whole process from size of storage options of inside or outside, times of business, to the breakdown of the numbers even with the pro rated lag .
Tanya ,gave excellent I would reccemd her
Tanya's customer service was immaculate. She went above & beyond for me. Highly recommend using public storage for your storage needs!
Tanya was very helpful, made move-in very easy and painless!
Tanya, at the Public Storage on Bull Hill Ln in West Haven, made our rental process seamless. Her customer service was excellent. She reached out to me as soon as I made my reservation and was available to help me throughout the process. This is a very well maintained facility and I would highly recommend it
Just moved out of my unit, never had any problems. The location is very secure which I like more than versus an outdoor lot. Tanya was super helpful with getting us signed out and made the whole process really quick and easy!
Tanya was so helpful and kind. Really took the stress out of moving and getting a unit
Great interaction at this facility . As soon as I walked threw the front door Tanya was very welcoming and helpful answering all my questions and concerns. The facility is very secure and clean . Again Tanya was the upmost professional and helpful employee showing up to our unit and helping us with every aspect of the storage journey . Top Facility with great employees
I just sign up yesterday for a unit and the staff here definitely the best customer service from start to finish. Tanya the manager in particular took time to literally walk step by step with me from my storage unit and any questions I had to showing me exactly where my unit was and how to get to it. She was welcoming and made this a 5 star experience!
Tanya very pleasant, clean store, very professional
Tanya and Salina are awesome Salina even stayed over time with me to resolve a problem Awesome Team
The manager tayna is extremely professional and helpful. Thank you for all your help.
Tanya was amazing. She went above and beyond for me today.
Ms. Tanya's customer service is a 5- star and excellent. I LOVE HER PERSONALITY AND HER KNOWLEDGE OF THE JOB. Thank you!
I recently rented a parking space for my car at this location and Tonya. The property manager went above and beyond to make this rental experience, efficient and pleasant.
Salina was awesome,very helpful
Tanya really helped me out. It was a really professional experience. Thank yoi
Tanya is a definite asset to this company. She is Professional, Personable, and courteous.
I would love to thank Tanya for the great assistance with helping me find a storage unit , she was very informative and knowledgeable about the property, very easy set up , I'd recommend for anyone seeking a storage unit
Tonya is the best!! Made a great day for us. If you need storage this is the best place.
Tanya was really nice and professional and she took the time to show me the unit
I've been with public storage for some time, and have had the good fortune to speak to some very helpful agents. Most recently, I've had the great pleasure of communicating with an agent named Tanya. Professional yet empathetic, she truly listens to our concerns, and always strives to find solutions that work. By going the distance, she inspires us, as customers, to feel so very valued. Tanya is a true agent of customer service, of customer care. Bravo, Tanya! And thank you!
Tanya was great customer service and easy move in !
Thank you so much Mrs. Tonya and Markita for your unfailing service ..... You both were a great help in making the transition go smoothly for my brother and I...
Tanya is above and beyond amazing she help me to her full ability and some she is a blessing she made my night
Tanya was so helpful and efficient with giving me all the information I needed to rent my first storage unit.
Tanya is super great!!!! She made the process very easy.
Good Day Rented a storage unit On 168 Bullhill La I must say Tanya the store manager was very Helpful and a Pleasure to be served by Tanya has great understanding and very good people skills she is a great asset to your company
Tanya took very good care of use. Very efficient. Thanks Tanya
Tanya was very kind and helpful to me and I totally appreciated her service.
This is my third time renting over the years and this place is so convenient. I somehow always get lucky with units right by the elevators and doors. Online reservations are best because you usually get a discount but customer service is the best. Tanya is always super helpful and does a great job at talking you through everything so you know what's what. Give her a raise for some of the guests I've seen her deal with.
Tanya was very helpful, excellent customer service.
Tanya was ver nice in all respects. Willing to help, and did everything it took to earn the sale. Very friendly and professional. Thanks
Tanya helped me with the sign up and checking out with an ease. She has a very great spirit and keep up the great job.
Tanya was very helpful with my move
Tanya was super cool and very professional and accommodating. The facility was very clean which gave us a high level of confidence. The fact she was very transparent also made the transaction very easy. Sad that most places aren't like this one!
Tanya the Customer Service Property Manager is a Star Quality Top Notch Representative. You should hire 100 More People Just Like her. She goes Above & beyond. True Service with a Smile. Thank you Tanya for making my experience with Public Storage an Amazing One !!! Please Recognize her EXCELLENCE !!!!
Best customer service I've ever had, helped me move in same day to the perfect unit that I required!
AWESOME CUSTOMER SERVICE EXPERIENCE!!! HAVE TO SHOUT IT OUT FOR TANYA, SMOOTH TRANSACTIONS AND GUIDANCE MAKING MY STORAGE BUSINESS WORK FOR ME ONCE AGAIN. GREAT BUSINESS AND CUSTOMER SERVICE SKILLS INDEED. I WOULD HIGHLY RECOMMEND HER AND PEOPLE LIKE HER NEED RECOGNITION, RAISE AND FREE LUNCH😁😁😁😁 Thank you so much and HAPPY HOLIDAY SEASONS!!
Tanya was so helpful! I appreciate her commitment to excellent customer service.
Tanya manager was very helpful , I had a major issue which she dealt with right away and resolved same day . Very happy will continue to use this facility
Tanya was very professional and kind. She made my move in very easy and answered all my questions. Great customer service.
Tanya was a wonderful help . Store very clean. She was kind and understanding.
Tanya was so helpful and sweet!!
Tanya went completely out of her way to assist me with my concerns and issues. I can't thank her enough!!
Tanya went above and beyond today by staying one hour later than her closing time to help me because I desperately needed a storage spot she is excellent with customer service and an awesome person thanks for having her to assist customers like me
Tanya did an outstanding job she was very enthusiastic and helpful to my move in needs .
Tanya has been a pleasure to work with. Clearly and kindly explained all issues with my account to help guide me to a solution quickly. Even had follow up phone calls to confirm our solution worked on both ends! Looking forward to communications with her for any future issues may they arise.
I've been with Public Storage a long time, and Tania at the Bull Hill location has been amazing and gone above and beyond anytime I needed help. I just can't say enough how amazing she is!! It's service at its very best. Tanya is the kind of person who really takes care of you and you feel that she really cares, and she does. She makes the world better by being in it. Tanya has made my experience with Public Storage exceptional!! I am really grateful. Very highly recommend this location and Tanya's amazing service!!
Great customer service. I am so thankful for Tanya. She is caring and made sure we were taken cared of. Thank you the Public Storage team for great service.
Tanya was awesome. Smart, thoughtful and got everything taken care of!
Si kind and smooth the transaction with Tanya.
Thank you for being so kind and patient Tanya. I appreciate your time👍.
Tanya was very excellent at helping me in resolving my issues. I was very pleased!
Tanya was super helpful. She was so patient with all of our questions. Thanks for making this easy
Tanya was very informative and patient with all the questions I had ! I will definitely be using this location in the future !!
Thank you Tanya for showing me all the different units today. Really appreciated the time you took to explain it all
Tanya was AMAZING and super helpful! So patient!
Want to say thanks to Tanya for all her help with securing a space there for our upcoming move and storage needs, there was no rush and she took the time to show me the spaces and go over all steps needed to get onboarded there. Greatly appreciate the service provided and the facility accommodations as well. A++++
Very easy experience to rent a space at this place. I spoke with Tanya in the Orange Connecticut office and she returned calls, showed me around and took my application. The place looked very clean and had cameras so I felt safe renting there. The rates were very competitive to Others in the area. Actually found them a bit cheaper.
Tanya was such a delight and wonderful person to work with. I loved how she broke down the information & prices. I'd recommend this place to anyone since its budget friendly and has plenty of promotions.
Very clean. Very nice staff
Tanya was very helpful and professional!! Great service easy move in .
Tanya at W Haven Bull Hill La location is the best! Super helpful. Thank you!
Tanya is a rockstar! Efficient, expert service and so friendly. She made the experience as easy and pleasant as possible.
I have been a customer of Public Storage for two years. I have always been treated kindly and with respect. Today I closed out my account because I now live in New Jersey. Miss Tanya closed out my account and she was amazing! Even though she was alone in the office she still managed to close out with ease. She explained everything to me in detail and my exit was quick and efficient. I will recommend Public Storage to anyone in the area or anywhere. Thanks Miss Tanya!
My storage problem at 168 Bull Hill Ln, West Haven, CT 06516 was solved with the suggestions and help from Tanya.
Tanya went above and beyond with helping me out through some technical difficulties! Thank you Tanya!
Wasn't sure what to expect, but the area I was in was well kept & clean. No junk in the hallways. And no smells from other climate storage units we walked by. Plenty of pull carts available. On Sunday afternoon anyway! Overall, a pretty good place to climate store your stuff.
Very knowledgeable excellent customer service if all your workers was like Tanya You would be $1 billion company
If I could give zero stars I would- sat outside for two hours waiting for someone to unlock the door during their normal business hours. Unprofessional. Lights are on and front door is shut. Absolutely unacceptable.
Tanya is very helpful and professional. Super happy with my experience and recommend this facility for a helpful and friendly experience with Tanya!
Tânia was very friendly and professional. I'm very happy...
Looove it everything I have issues they take care of me plus Tanya is so cute she help and she try to work with really best location and best prices Looove u Tanya thank you always for you good services and for be so sweet 😘
Tanya was such a great help and very informative. Awesome customer service! 5 stars definitely!!!!!!
Tanya was very helpful and professional
Tanya was very helpful . Thanks for hiring someone like her.
Tanya was amazing! She helped me with my issue and was polite, helpful and professional!
Tanya Thanks you was very helpful I appreciate everything you did for me
Tanya was so helpful and patient in answering my questions. It was a pleasure having her assist my and my kids.
Today Tanya assisted me at West Haven Public Storage. She was very polite and helpful. Thank for hiring such a wonderful person to represent your company.
All the personnel at the front desk was great. Was very pleased with everything so far.
Can't touch this One woman Team!
We visited the Bull Hill Lane storage facility and we had many concerns regarding our rental unit regarding the increase in the monthly rent. Being that we are senior citizens we explained that we could not afford an increase. Tanya was extremely helpful in helping us obtain a stay on the increase for six months so we can decide how we are going to go forward. Tanya is absolutely an asset to the Public Storage Company. She was very friendly, kind and very knowledgeable. Wish more companies had committed employees like Tanya
Tanya was great. Move in very easy. Excellent service.
Tanya is amazing!!! Thank you
I went to the west Haven store on bull hill ln.the lady there said I could have a 10x10 for 168.00 per month.she was waiting for the unit to open up when it did she never called me.i called and she said the price is 324.00 a month now. Then she sent me to Bridgeport and said they had one open for 180.00 when I got to Bridgeport that person said no she is booked up.then they sent me to west Haven rr ave I seen the lady manager and she said it's 202.00 a month and no one is going to honor the first price I got.so I was ran around for a week and still got nothing.the Spanish lady in west Haven on rr ave said I can't help you.well thanks alot public storage.
Tanya was a great help and very professional.
This place is SO much better than other self storage places near here. Easy rental, no price gouging, efficient move in and security.
Raven was very good. Very knowledgeable and friendly
I came in today to purchase boxes for an upcoming move and raven helped me find exactly what I was looking. I don't have a space at this property but I will definitely keep this company In mind in the near future. Thank you raven !
Great helpful service with a smile!!!
Caprece was wonderful to deal with, she made the process of choosing a unit very easy and quick.
We have used this facility for about 15 years on and off through the years
Spoke with Renee today, who was super helpful explaining how to provide emergency access information for my nephew and brother, how to authorize them or anyone else access and to move contents. Great help! AAAA++++
Renee was so helpful. She was very knowledgeable and clear and concise about all the information i needed to know to get started with my space!
We struggled with getting started and unfortunately prices for our unit have skyrocketed since we signed up. Our things are dry and undamaged. Edited: We spoke with a very kind representative from PS who asked us to change our rating
Renee gives Wonderful personal care to her customers. She is very professional and very knowledgeable. Very thorough on company Information.
Muy amables y cortes sus empleados.Si necesitas Guardar algo hay variedad de espacio.Y Precios.
Great experience getting set up at Public Storage, thanks to Renee. She provided great info on the location and any items I would need to be aware of. The storage unit was clean, secure and ready for use.
Alex looked great in his costume. As soon as I walked in I was greeted and asked if any assistance was needed.
Today I was helped by Renee. She has great customer service. Process was quick and easy.
Renee provided me with excellent customer service. I came into their office 10 minutes before closing and she was extremely helpful. She didn't rush and she took her time explaining the process. Thank you Renee for welcoming me to Public Storage.
Renee and Alex were very helpful with my multiple rentals. I was greeted with smiles (under their masks) and friendliness.
Great customer service! Renee was wonderful and so helpful with everything!
So grateful Renee was working when I arrived today. I started unloading and I quickly realized I had reserved too small of a space. Renee quickly transferred my space to another unit just a few steps away from the original in about 3 minutes. Renee was gracious, kind and efficient and made my day. Thanks, Renee! Oh, the facility is great too…
Renee was very professional and went out of her way to provide excellent customer service. It was a great experience and I would rent a storage space from this location again.
Renee was extremely helpful. Thank you
Renee was extremely helpful we ran into an issue with the size of our storage unit we found it to small so we needed a much bigger size and was very understanding and corruptive.
I had a great experience with the staff thank you very much Krista and colleague.
Very happy with the service provided by the proprietary manager Krista, very professional n helpful.
Caprece and Alex were very helpful and courteous. Glad I stopped in!
Renee was respectful polite courteous Professional
Krista was pleasant and very helpful
Iris was the savior and the great manager who helped us with the storage exactle what we needed. Thank you for all your services and help! 🙏🏼
I absolutely love capreece she's was supper helpful supper nice keep her there 🥰🥰🥰
Iris colon was my property manager. She explained everything thoroughly and she was very professional. I enjoyed my experience.
Muy buena atención la información fue Clara y oportuna y el servicio muy rápido
Iris was amazing. Great help. Would definitely recommend
Iris the manager was a great help. With the service in detail about the size units. When I had problem with the elevator she want out her way to make sure my safety. Even though she has nothing to do with the elevator all week long. There as a team worker she help me get a bigger unit plus the elevator wouldn't be my friend. She made me happy to stay and work my needs out. Lovely friendly great sense of humor person. I shared a week of her nice ever time. Even did a call back to make sure I was happy thanks u iris .
Iris was super helpful with ensuring the process of moving my property into a unit was at ease. Very knowledgeable and informative with the process and smooth sailing since walking in the door. Thank you Iris..
Iris was amazing super helpful super understanding and very informative 😁👍
Iris was the staff on hand for my initial day in. She was very kind and helpful, explained everything well, good first impression
I came into the store with the help over the phone from another associate once I met iris she was so kind and knew what she was talking about she had my keys ready for me and finished the rental very quickly I wish there were more workers like her thanks iris
My experience workinkg with Iris Colon @ Public Storage was the Best Service ever! She was a thorough professional, and caring..she made sure every detail was covered! I would highly recomend her!! Sincerely !
iris was great helpful and very polite and easy to cooperate with
Iris was fantastic. Explained all details clearly and we secured a unit that day. Her service was impeccable.
Iris was so professional and made this process extremely helpful. Was shocked to hear she has only been here for a month and a half! Thank you, Iris!!
I was helped by the Manager name Iris who was very nice. She explained everything about the unit to us in detail. Walked us through the payment system on when payment is due. Iris also explained the app as well and how to use it on my device. She went above and beyond when she gave my two little children a marker and frog print out to color as we completed the purchase. She was super nice and genuine with me and my family. She made me fell safe that our item are in good hands. Thank you Iris! Your the best!🙏🏽😊
Very good nice people very clean and up-to-date
I would be remiss had I not made this review.. Caprece was amazing! I appreciate her excellent customer service! She went above and beyond to make sure that I was accommodated. She was very patient, understanding and showed empathy. She is a true example of how customer service should be.. We need more workers like her that care about the customers..She a good representative of the company.. God bless you Caprece...and keep up the great work!
Iris was a great help to me! She took the time to look into my situation and then she followed up with a phone call. Excellent service!! Thank you
NEEDED MORE SPACE . THIS PUBLIC STORAGE LOCATION.IS JUST WRITE FOR MY NEEDS.MS IRIS ONE OF THE MANAGER.VERY NICE VERY HELPFUL SHOWED ME A THE UNIT AN .I"M HAPPY TO RENT THIS UNIT THANKS IRIS.
Sarah and tyrin were very helpful and professional! This was a friendly and smooth process. They were both extremely helpful and knowledgeable.
I needed some extra space after moving into a smaller apartment. I definitely made the right choice!!! Caprece in the front office was AMAZING! She was so helpful and so kind! She made me feel right at home. Having someone I feel I can trust and contact for anything I need, means everything to me!
Mrs. Iris is the Best! She is so kind and helped us in all the questions and ways.
Joe, Sarah and Iris were the best customer service rep's. They treated me from my phone call to the in person visit with so much pleasure and respect. They are a wonderful group I would work with them any day thank you.
Sara and Iris helped me out so much today with my icy lock! Amazing customer service! Thank you so much!
Joe was extremely helpful and fast! He went above and beyond to make sure I was satisfied.
My spouse has a unit at this location and we needed so help with the unit. Caprece was very helpful and also changed the light bulb. We appreciate all that you do!
Awesome service! Tyrin was very friendly and professional!
I went to public storage on the 15th to get something out of storage. Just to find out my lock had rusted, and the key wouldn't turn Tyrin the employee was so helpful he suggested I go back to the office and fill out a form for the maintenance man to brake the lock. Although it put me out for the day seeing I had a truck ready to load. Tyrin said he only works during the week. So I would have to come back on Monday. Tyrin was such a help going out of the way to help me and my two cousins. Even calling a manager at another location to see if there was anything else they could do. You have an excellent employee in Tyrin.
good service thanks for your kindness tyrin
Caprece was very helpful and friendly from the time we walked in the door until the time we finished renting our unit and purchasing our boxes and lock. It was one of the more pleasant experiences we've had trying to rent a unit. Moving is stressful and Caprece made this part easier for us.
I have experience very courteous customer service from public storage ♥️
Just awesome. Great prices!!! Caprece is so sweet and helpful and awesome.
Sarah has good customer service and very help.
Gisette was extr helpful she went above n beyond to make sure I had the right size storage container n made it easy n fast process....she smiled the whole time even behind the mask lol
Caprece was absolutely amazing! She was beyond helpful and gave such great customer service. She made the process easy and seem less! This is my second time using public storage. They continue to strive for greatness!
Very friendly and ,great customer service all the time, staff, at West Haven are very knowledgable and courtesious and always able to answer my questions and the person i had today from BPT Elaine continued the awesome services that Im use to recieving. Ive had a very good experience over the years.
Eileen Very professional and knowledgeable of The complex
Eileen was amazing! Super helpful, in such a great mood, and was understanding! Couldn't ask for better service and i love her tattoo
Eileen was absolutely, amazingly helpful I'll absolutely reccomend her to any of my friends and or family any day and twice on Sunday. Thank you so much Eileen.
I enjoyed my experience with Public Storage, from when I pulled in and got my unit to follow up questions I had after I put my things in! I am a college student who had to move my belongs out of my dorm in a hurry due to COVID-19, so to have Public Storage be so close and have such open hours of service really helped. Caprece and Kevin on the Public Storage team had an answer for each of my questions, and when I had a few bumps along the way they were quick to help me find a solution. Thank you guys!
Best customer service by Kevin, 100% recommend this storage. Make sure to ask for Kevin to have the great experience.
Eileen was wonderful. Very friendly and pleasant. She took me out back to check my storage unit. I was impressed how clean it was. This is the first time I've rented a storage unit and was very pleased with the overall experience.
Caprice was very knowledgeable, helpful and friendly. The facility is very clean, well maintained, safe and secure. We have used this facility the previous two years for our college students belongings. I would highly recommend this storage facility.
Had a great experience, great facilities and Eileen was beyond helpful!
Malik was very helpful and it was a great experience.
I got an indoor unit was clean and dry plenty of carts to move your stuff around with the attendant Kevin was friendly and helpful and price was best I could find after calling around
Thank you Caprece for all the help
Capreece was very professional helpful and she has GREAT 👍🏿 customer service keep u the good work 🙏🏾🙂
I had a bad experience with the 1-800 number Evelyn made sure she corrected all of there mistakes and that everything was perfect for my storage needs. She possesses exceptional customer service and goes above and beyond to make sure customers are satisfied with there experience if it wasn't for her o would of just walked out and went to a competitor.
Kevin was very informative and kind. Great guy.
Bryan and Evelyn are amazing! Extremely helpful and very professional! So happy I had them there to help me!
Kevin was very helpful as we changed units. The indoor units are better than outdoor ones and the pricing is great!
Evelyn was vary helpful.Smooth process.Would recommend
Malik was great. Very helpful, Good attitude and was able to provide me with packing supplies for my items in storage.
When I came in I was greeted by Evelyn, she was very professional at explaining how everything works, gave me a tour of the facility, and got me setup with a storage unit very quickly. I just wish this facility had 24 hour access, but that's the only thing that I am not satisfied with, other than that everything is great.
Worked Malik. He was. Excellent. Very professional, very courteous. Great person. Great experience.
I want thank Greg for a wonderful experience! I've never used storage before and he walked me through everything patiently! 😊 Will definitely be recommending Public Storage in West Haven!! 😊
My sister's unit was flooded along with surrounding units. They did not seem very concerned for her.
I've always liked the atmosphere at this storage. Eileen was courteous and very informative.. This is my second go around renting from this storage. I would recommend this business to any looking to storage their items. I got a great 1/2 price deal!
This building has a serious cloth moth insect problem. It will spread to any newcomers belongings because the storage units share open air space with each other . The storage units have chiken wire as ceiling. Bugs fly freely between one storage room and the next.
Service were really great here sales representatives Bryan was very helpful.
very friendly staff especially eileen recommended 100% thanks for the help
When I arrived there yesterday Evelyn greeted me with a smile which made me feel so welcome. She was friendly, knowledgeable of what needed to be done and went above and beyond to help me and answer all my questions. Public Storage is lucky to have her on their team. Thank you so much for everything 💜
Caprece and Evelyn are very nice, helpful and explain everything thoroughly. will recommend to do business with them
Great facilty..helpful staff
Evelyn is awesome -- very friendly, helpful and great customer service. Her colleague at the other location (Bryan) was also very helpful and reached out to Evelyn to help find me an available unit. Both locations demonstrate great teamwork.
Went in to rent a space today. It's hard having to move and put things in storage, but Evelyn helped make this part of the process pleasant! She took her time with me and I am very grateful for the service she provided me. Left with the perfect unit for my things and the confidence that I made the right choice with public storage! Thank you!
Caprice and Evelyn were awesome. They explained everything in words easy to understand. They didn't rush me through like at cube smart or uhaul. I highly recommend renting your storage from these two awesome managers. (And no I'm not related or dating any of them)
This is definitely my favorite storage facility. The people who work there are so accommodating and knowledgeable. The prices are awesome and affordable, and the whole place is clean. Thanks so much for your help everyone at Public Storage, West Haven.
Elaine was exceptional. Great customer service. Very friendly. And also very helpful.
Great and friendly service!
Brian had great customer service! He made sure we knew all the info and helped us with any questions we had!
Caprece was very helpful in helping us getting set up. The workers here are great & very professional.
Evelyn helped me out so well. Helped me save over $120 a month by finding me a cheaper unit. Wonderful service here.
Ms. Evelyn was incredibly helpful and provided excellent customer service!
I lost my keys to my unit and I'm moving should I buy bult cuters or do they have them
When I came in I was greeted by Evelyn and Eileen. They took very good care of my needs. The property is very clean and my unit is easily accessible. Highly recommend!
Evelyn is a sweetheart and made an already stressful process of moving so much better! She's awesome! Someone give her a raise!
Staff is very professional and make it painless to get started on move in day. Employee was polite and customer oriented.
Convenient location, staff was very helpful specially raven a very friendly personality got me set up quickly definitely will recommend friends
Very helpful staff that situated and accommodates your storage needs. When in need of help ask for "Bryan", he's very helpful. Blessed Staff and clean facility.
Edwin was great. He was very thorough and explained everything that was needed to rent a unir. I appreciated his knowledge and friendliness. Highly recommended.
They help with extra space great price
Edwin and Denisse are so awesome! They're so professional in answering my questions andexplain to me all the details.Great service..
Had a good experience with them
I just want to say this place is awesome the property team Kim n Gisette are friendly n ready to help. These two go above n beyond n I want to thank them.. they were there when i lost both my parents n i had to open up my storage unit at which i love the location because i can walk there. Anyways they were there to help me thru n have n ear to listen it's that personal communication that sells a place where people feel like others understand what's going on.. Having to put my parents stuff in storage because we lost the house due to probate killed me but at least I know their stuff is safe n no it's nothing like home but it's safe... one thing I would like to see if the lights could stay on a little longer lol but I just want to add there's nothing to complain about lol thank you public storage for being there n thank you Kim and Gisette you two make it work... sorry I wrote a book but I think you get it n thanks for reading this
Great customer service, excellent from the first day I moved in .gisette and Kim great job
Kim and gissett are always courteous and helpful towards us.we recommend this location for your storage needs.feel very welcome and safe here.thanks for all your help.
This place is reliable and good with your stuff this place gard your valubles safety
Evelyn and Kim were very nice and easy to work with.
I have been using this office for at least three years . My storage unit is in Deerfield Beach Fla.. I can pay here and not pay surcharge.. the staff is very friendly and the office is clean and quite organized.. the outside area is also clean and safe.. if you need storage.. check them out first.. 😀😎
Conveniently located. Evelyn was thorough and polite. Registration and hand over were done quickly and efficiently. Facility looks clean and organized. Will update if needed once we move in our stuff.
I arrived to this facility and was attended by helpful and knowledgeable ladies Dennisse and Evelyn, they were wonderful!! All the changes on my account were taken care of in a timely manner, and they assisted other customers with great attitudes. These ladies gave me great service and i am glad that I stopped in this office Today, they made my day and saved me a trip to the original location I am storing in. Thank You Dennisse and Evelyn for being awesome, fun and helpful!
Great service, dennisse was lovely and very helpful. Highly recommend!
Friendly and helpful staff. Secure and clean storage unit.
Evelyn was great! Went through all the basics and the process was quick and painless. Broke down everything i was paying for. A quick step by step process
Very clean storage place and staff was polite and professional!!!
Nice place staff was very friendly and polite made me feel welcomed
AMAZING facility, but even more so are the people!! Kim is extremely helpful, especially with a shipment coming in from overseas. I have been a loyal customer for nine years, recently renting a second smaller unit. I couldn't ask for nicer, more service-oriented people!! Jane E. Ostrander
Today was my last day for Public Storage. A storm had knocked out the security that let me access my unit. I was annoyed. But the staff and I figured it out. And with only a slight delay, I was on my way. Thanks.
Rented a storage unit for a couple of months while we were moving all of the staff were friendly and helpful.
Great place to store ! The facility is clean ,Kim and the rest of the staff are always working hard and it shows ! I have and would recommended this facility to friends and family.
Dennisse and Evelyn were very informative and helpful plus down to earth. Come check them out and store here at this great location!
Great service and courtesy by Evelyn
I've been a customer here at this location for a while and as I came in to office I was greeted by Dennisse and Evelyn with a positive attitude they both were of great help. If you are ever in need of storage this is the place to be!
This facility has been awesome for us! We were running into a hard time, not being able to get into our unit, and the girls there were so accommodating and sweet. Not only is the place clean and tidy, They drove us to our unit, and let us get in there to get what we needed which was so important! Thank you Kim and Iris for not letting us down and working with us! My family and I truly appreciate your kindness!
Facility is great, large compound with knowledgeable staff, Dennisse was a great help and provided all the information I needed , she was courteous and well mannered. I'm sure all of the staff is as great as Dennisse but my overall experience at this location was A1 due to my encounter with this young lady being extremely professional and understanding of her job.
Fantastic service from Evelyn! Very professional and explained everything in detail. The prices are reasonable compared to neighboring competitors.
Would I be able to access storage anytime? Or is there certain hours.
Amazing service! Evelyn was delightful and very knowledgeable about the facility and my needs. Would highly recommend this storage facility 💚
Just wanted to compliment Kim on her kindness. Ever since I first rented my storage unit, she has consistently been wonderful, always friendly, helpful and efficient. I can't say enough good things about her, especially in this day & age with such a lack of customer service. What a wonderful asset Kim is to the Public Storage company!
I was very pleased with the service the staff Evelyn was very helpful. I was going to go to another storage company but when Evelyn explained everything to me I went with Public Storage
These ladies over in bull hill are great Evelyn and Nadine are really good. They were able to answer all are questions and we were just shopping around but we couldn't pass up the deal they had. Thank you ladies looking forward to seeing you both soon
Very nice person. She took her time and was great. Looking forward to working with her monthly.
Evelyn was amazing!! She was extremely knowledgeable!! I felt welcomed, and very satisfied with the service I received
Kim and Nadine both have SUPERB customer service skills these women went above and beyond for all of my moving needs!!! Thank you ladies you're awesome!!!
Stored the contents of a 2 bedroom apartment for over a year. Contents were safe, secure and as pristine as the day we moved them in. Amazing people to work with. Easy on and off I-95 convenient to collect the few things we needed at different times and return them when used. Safe and secure.
Evelyn and Nadine was GREAT. They are lovely girls. I have to say the store is very clean and well organized. I would tell anyone who ask they have to stop in and see Evelyn and Nadine. Meet Evelyn earlier this week and she kept her promise and gave me the unit she showed me earlier this week. Thanks ladies
Clean, well run storage facility. Everyone I've dealt with in office or on the phone has been really helpful. Yesterday moved from one unit to another and Bryan and Andy were great!
They were very helpful. Renae was cool and walked us every step of the way. Back over here today with Kim; she was cool and helped us upgrade the unit.
Fantastic service. Great units as well. Everyone is super nice and helpful
Kim As been very informative about your product And her service is a 5 star.
Kim is always amazing! I feel so safe have my belongings here! Highly recommended!
Thank you nadine . You service was 5 star
Nadine was GREAT and customer service skills were perfect
I needed a storage place to store my things before moving into my new apartment. I chose Public Storage in West Haven. It was (somewhat) convenient. I was looking for somewhere "climate" controlled, which I later on learned that there is no such thing... there are NO UNITS that are climate controlled in CT by any company (as I was told by numerous companies), it is only the building and the floors. After visiting U-Haul, which was hot as an oven, I was pleased to feel the cool(er) temps on the floors at Public Storage. I was; however, very displeased at how the elevators were very difficult to work with. I visited my storage space many, many times and I could not get the elevators working correctly, I had to wait for another customer to let me in; it was embarrassing. When I signed my contract, I was told that I could either press the button (which no one answered) or call the manager's number (which only went to voicemail every single time) and someone would assist me. I was not pleased. I haven't used other storage companies, but overall I would give it an average rating. I found it to be satisfactory to what I needed it for (I only hope that the temperature didn't ruin my photographs.).
I love this facility because I consider Mike (Manager), Johnny, and Kim my Public Storage family. I travel miles from New York to CT. because of the superb service I receive from them. They are very personal, professional, and helpful! I am a twin and we ask the same questions. The staff at this facility always responds to our questions twice with patience and a friendly smile! I enjoy stopping by and saying hello to everyone in the office. If you're looking for a nice clean storage facility with a warm comfortable atmosphere; this is the place that I would highly recommend!
Very easy and quick process! The staff was very nice and helpful! Something I thought was going to be a hassle was very quick and easy. The manager took his time to make sure I had all the info I needed! Thank you so much!
They have a major infestation of moths If you go in there you smell nothing but moth balls into the storage units because he has destroyed people couches Fabrics rugs and more...... skip the storage unit rent somewhere else . they would not pay you back for the things that was destroyed
Clean, good service but really expensive
This is my 2nd time using this location in-between moving. The customer service was great and the place is very clean.
The Professional Service I got was exceptional. the gentleman behind the counter Mike helped me with every step, and even went so far as to save the spot for me that was small enough. five by five and held it for me. Mike didn't have to do that, excellent service excellent staff( I would suggest you keep Mike around for awhile cuz you have one great employee there) , if the need ever arises for a storage space again I will be back to Public Storage on bull Hill Lane in West Haven Connecticut .
Upon arrival, we were greeted and assisted by Bryan. Moving is stressful itself, but I can honestly say that Bryan made this part of the process very easy and pleasurable. I wish him and the staff at this store all the best. Thank you for all your help and for your very friendly customer service. Also, very clean place!!
Bathroom has been out of service forever and its supposed to be climate control inside but it has been hot inside
I have never posted a Google review before, but Kim's 5-star service at this Public Storage location made me more than willing to review. She was very friendly, patient, and knowledgeable, which was obvious as she easily answered my long list of questions. She also gave me the special and showed me the perfect storage locker to hold all of my belongings. The facility is very clean, well lit, and under substantial surveillance. As Kim was ringing me out, there was a problem with the reservation entry only a few minutes before closing. Kim diligently resolved the issue without any complaints, graciously staying more than 15 minutes after closing to ensure everything was correct. I cannot say enough about Kim's demonstrated loyalty to customers and the company. I emphatically recommend her and the Public Storage location at Bull Hill Lane! --Megan
Judy gave 5 star service !
This is a great storage facility. It's clean, safe and the staff is most helpful. Mike is a great manager and very helpful. Highly recommend them.
I'd give it five stars if one of there employees didn't work there. The guy handled me when signing up, and was obviously on some drugs. When he showed me the unit, he confided in me how much he hates his boss and job, and when I said the town I was from, his response was he used to do drugs in that town. I didn't feel comfortable having my things there, so I left after 2 months. The main manager is awesome, does his job very well, but this one employee bugged me out. Other than the sketchy employee, I'd choose this place over any others I've been to.
Greatest people to work with as this was my first time ever needing service. Renae ,mike , friend
Convenient location, staff was very helpful and got me set up quickly.
Great prices and convenient hours put this storage company above the local competition
Renae was very knowledgeable and helpful with getting my storage unit, thank you for your help with setting up my unit.
I love the way they halp me
Renae was extremely helpful in finding me the right storage space. This is the second time i am storing at this facility. It has always been a good experience
I found Mike and Renae very personable, helpful and pleasant. The facility is clean and well lit. I feel safe entering on my own and whats more the piece of mind that my property is also safe. Would highly recommend this facility to friends. Thank you both for an all around great experience. Donna Iacobelli :)
Good people great attitude clean storage very efficient though the halls we're very hard to navigate through overall I loved it next time I go to storage it will definitely be there
The staff is willing to work with you
This is the best home away from home, always clean always friendly and helpful! Mike and Renae are amazing! Thanks for making it easy!
tl;dr : Lies, rudeness, inconvienence. They are happy to take your money in exchange for minimum rude service, then refuse to give your money back. Horrible. 0 stars. Everything is horrible. I've never seen more horrible company besides tyson. 1. They advertise $1 first month rent, I got charged over $210.00 for a 10 foot space. 2. They forced me to buy a lock from them or no space, even though I had one 3. You are locked out, non negotiable at 9pm which is extremely early seeing that I leave work at 7pm. 4. If you are moving things in and it passes 9pm, guess what now you're trapped inside. Even the stairs have pin codes that disable after 9pm. What are these people thinking? 5. If you leave your storage door open moving things in and it passes 9PM theres nothing you can do to close it. they tell you get up before the place opens to close the door. Insane. 6. No refunds allowed under any circumstance. Are you out of your mind you never head of customer service, or you are blinded by the sheer amount of cash being thrown at you by helpless people. 7. Everyone is rude and useless. Corporate can do absolutely nothing for you, and the district manager loves to tell people it's their fault and that they are useless because of "Policy". 8. Theres only 3 carts to move your things. So this means you have to carry everything about 500 feet to your storage unit if there are other people using them. There should be at least MINIMUM 20 carts and dollys, for the premium im paying for this space. 9. Elevators are a huge hassle you press the request button, put stuff in, leave the elevator, put in the pin code before the elevator shuts the door on you then you have to push the request button again and hope the same door that your stuff is in opens, then push the pin code in quickly, hope that it works, (no confirmation beep or display), enter the elevator again, press and hold the floor you need to go to until it beeps, if you just push it the light turns off and nothing happens and start all over again. I find it easier to block the door sensor so it does not close on you. ITS ALMOST 2017 BUT THE TECH HERE IS STUCK IN THE 70'S OR 80'S I will tell everyone I know and see to COMPLETELY AVOID THIS COMPANY! I can imagine this boss there ignoring everyone and all the duties, and just sitting on a big bag of cash counting it with a big evil grin.
Just leaving and let me start by saying their Trainee was the nicest young man I've ever met. His name is Bryan, and helped us abd answered all of our crazy questions. I will definitely be going back next week to purchase our unit.
I was looking to rent a unit for my stuff on my move from Canada to the US. I did checked out few facilities in the area but after I spoke with Mike and Kim it didn't took to long to decide. They were so helpful from start to finish, answering all my questions. They went out of their way to make sure everything was done correctly for me and I really appreciate that. The property is clean, well maintained and looks safe. I am very pleased with the decision to rent there. Thank you for everything!
I have been storing here for 3years and I love the customer service. Renae rules!!!!!!
The Five Stars are for the associate Renae and Mike. Customer service and corporate are extremely disconnected from customer's concerns. I was also mislead, well, lied to, over the phone regarding prices. As a customer who has never missed a payment this is not how I expect to be treated.
Thanks for an awesome experience with Mike and staff. I have had and continue to have a wonderful experience here at public storage. Bull Hill Lane, West Haven, CT sw
Great place to store your stuff. Customer service is outstanding.
If you are looking for a storage unit, this is definitely the place to go. The employees are friendly, courteous, and personable. They will find you the right fit for your storage. Ask for Mike! He's the best!
Renee and Michael are awesome! They are very personable and treat customers like human beings. I am very satisfied with my climate controlled storage unit and it's price. I recommend Public Storage on Bull Hill lane when it's time to make that move.
These guys are awesome!!! Would definitely recommend nice clean facility and the workers are nice and receptive to my needs. Especially mike and renae.
Very secured storage and customer friendly. Always trust them with the storage of my motorcycles.
Renae was very helpful and friendly. She answered all questions and did not try to sell me a unit that was much too large.
The customer service is outstanding!..
Pleasure to work with the staff at this location. Renae and Mike were unbelievably helpful in getting us the best value for what we were looking for!
The service offered at this Public Service was amazing. Recalling how helpful the folks had been a year ago when my daughter needed to store her student belongs last summer, we decided to stop by and see if they had a shipping box that we could use to send a disassembled table back home. Kim helped us find just the right size box, allowing us to bring in all the table parts and pack the box right there in the lobby space. The shipping company had said that we would need to ship the parts in two separate boxes, but with Kim's help, we were able to fit everything in one box and save on shipping. We so appreciated the assistance she provided.
Got an awesome sized unit and great customer service from Renae. Definitely coming back when needed.
Mike and Rene have been very helpful from day one, have answered all my questions and concerns. Very friendly people and very clean environment.
Great customer service! They were very accommodating to my needs and had an exceptionally clean facility.
Mike gave great service to me and my family when we were trying to find a proper storage room
Easy and smooth experience renae was helpful
Excellent service, very helpful people. Overall a great experience, I highly recommend this place!! Really happy with how they go about servicing customers.
Customer service is excellent very friendly clean well maintance facilities
Ive been there several times to buy boxes and each time they were very helpful i recommend anyone to go there if theyre in need of moving supplies. Thanks Mike and Renae :)
I went in here first time storing a lovely young lady by the name of Renae helped me and I got a great special thanks so much
Excellent...Kim was very helpful and informative...
Excellent service. Clean and organized place. Professional and friendly staff...
Great experience there. Easy doing business.
Great customer service thanks Mike & renae
Mike and Renae were so helpful with all of my inquiries! I would definitely use this storage unit again.
It's a nice place and it has friendly employees.
Such great service and very thorough! Answered all my questions and were extremely helpful.
Awesome experience with no troubles
Mike and Renae Best customer service EVER!!!!!
Just stop by and I rent this storage
Came in to pay my bill and the service from Mike and Renae thanks so much ☺
Great service and I will come back again thanks Mike and Renae
Mike and Ranae are awesome!
denise,renae,and Mike were all a great help! what a fantastic team!!
Terrific customer service and storage units. Would definitely recommend! I worked with Renae and she was awesome. Very friendly and helpful!
I've been dealing with public storage for many years I wouldn't trust any other place with my belongings the customer service is great there I love the place I love the employees that work there
I went in to pay my storage bill today today Mike and Renae were really helpful thanks again public storage
Mike provided outstanding service by providing a tour and compared rates that were in my price range that suited my needs. I will refer everyone in need of storage services to this facility.
I come in this location to pay my bill, Renee and Mike were very very helpful
I rented a storage unit here last week and I worked with Kim. She was great, especially on the other side of a really stressful move, she made my whole day so much better. She really approaches her job with care and her customers with understanding and generosity. She was extraordinarily helpful and patient, going through all the options for what size unit I should get and how to make the move into storage go as smoothly as possible. She is wonderful at her job and a pleasure to work with.
was a wonderful ecperience easy and pieasy
Mike was a great help. We walked around and he was up front about in store pricing vs. on-line pricing. While we waited other staff members came in and were very pleasant. The store and grounds are kept clean.
I spent a great deal of time in this facility this past weekend and I have to say it is the cleanest and best run storage facility I have ever encountered. With over 30 years of moving between the US Navy and several jobs, I feel like I have dealt with every major storage company in the business, but this crew at Public Storage has undoubtedly been the best and most professional. Great rates, good secure access, clean facilities, excellent lighting, easy access doorways and hallways. All they need is post moving massages and I would probably move into one of their units!
Excellent service, very friendly, clean units, helpful tips and tricks for storing with them. Wouldn't go anywhere else!
The service is great and I'm very satisfied with the service
Mike was extremely helpful and professional. Facility was clean and easily accessible.
Clean facility & friendly staff. Mike was very helpful throughout the process.
public storage is a great place to store your things and they have wonderful customer service
Diane and Steph are great! They've always welcome me with a smile and helped me throughout the years! They are awesome!
Dennisse and Michael were very helpful with helping find a space and would recommend to others.
Great Service..... Love the online payment service and the great on site customer service. I was unable to lock my unit due to snow and ice and the staff came out to assist me!
Great customer service, clean, and secure facility. I moved in during a snow storm, and Renae (who also braved the weather) helped get me set-up with an indoor unit fast with no hassle. Pricing is affordable and the staff (Renae and Mike) are friendly and helpful!
Renae, as Customer Sercice representative shes awesome. it was a pleasure talking to her! She took her time and explained everything my wife and I needed to know about renting a space, shes very professional! we definitely will definitely recommend bublic storage in West Haven!!!! Thank you Renae!!!!!!
Was able to find a great deal here thanks to Eileen and Mike.
Much thanks to Renae, Mike and Eileen, they were so helpful from start to finish. They went out of their way to make sure everything was done correctly for me and I really appreciate that. The property is clean, well maintained and seems quite safe. I am very pleased with the decision to rent there. Thanks for everything. God bless.
Mike and Renae were very friendly and helpful! I stored belongings here 5 years ago and came back to the exact same store. They were very informative and eager to help me and answer any questions I had. Great experience, definitely will refer to anyone I know looking for public storage!
I recently rented a unit here and had a wonderful experience. Eileen and Mike were very helpful with finding me the best deal and the right sized unit for my needs. I would definitely recommend this location to others!
Eileen gave great service today i will refer fellow movers to this storage unit
Awesome! handled all my storage needs with Amazing service! which made a normally stressful moving process that much easier. Oh yeah! Renee is super AWESOME! thanks again.
Came to get a storage Renae helped me get into a right sized storage! She was pretty cool and a great help!!!!!
Renae was the best ever. she had some customers that were a pain and she kept her kool thru it all I will only come back if she is working
Renae was a great help during a stressful move and helped in getting everything organized. Definitely recommend!
The staff was impeccable the service was great very knowledgeable about the products I would definitely recommend this to anybody Jose
Wonderful and pleasant .management team was awesome
Great customer service. Eileen was very helpful. I have used this location on a couple occasions and recommend it.
Mike and Eileen are caring and so personable! They make me feel like family! I would recommend this place to all my friends and family.
Eugene was helpful from day one! I ran into a last minute issue with my apartment, and he did everything he could to lessen my stress. Thanks! I'd definitely recommend this facility.
Kim was very professional and very patience explaining my questions and concerns for renting a unit on 9.15.2014. I had to return today for a signature and met with both Renae and Mike, both having the same professional qualities I had received from Kim, which reassured me I had made the correct storage choice.
I had an absolutely wonderful experience at Public Storage. I needed storage quickly and for a good price as my daughter was moving from Boston to NYC. Mike took care of me and was extremely professional, knowledgeable and kind. I would never have been able to sign that long contract if I didn't feel I could trust him. They hire well.
I've used this location of Public Storage on two different occasions, and both experiences were absolutely phenomenal. Stephanie and Diana have been so wonderful both times, over and above what should be expected of any employee. Ever. This second time, I was moving from another state and got caught in miserable traffic on my way to West Haven. I pushed our scheduled 3pm meet time (for access, forms, etc) to their closing time at 5pm, which they were more than willing to do. An hour later I explained that even that would be impossible and would have to cancel, though I was quite ruffled because of significant time constraints on my end that demanded I finished unloading my stuff that day. They were SO accommodating.... Given my situation, the two of them actually gave me their contact info and said to call when I reached into town, and one of them would come to work from where they lived nearby, just to get me set up that evening! They were incredibly patient and understanding, smiling and joking all the while. Really saved me that day, I can't thank them enough.
The ladies Diana and Stephanie were a blessing in disguise. Couldn't be anymore customer oriented and treat you like family. Will recommend them to everyone!
This is the best place to store your stuff! Diana was soooooo helpful. Highly recommend!
I was lucky enough to secure the last small (5x10) drive-up storage unit the place had for the summer. The staff were very nice to me and helpful. It was a blessing to be able to drive the UHaul up to the storage space, unload everything without feeling hurried, and close up the unit confident that my possessions would be well looked after during this transition time. I'm really pleased with my first storage experience and would recommend the Bull Hill Public Storage location to anyone.
Today I when to rent a storage for my grand son stuff. I was very please with the storage very clean. Stephanie, was very polite and helpful with showing us around, nice place to bring your things .thank you very much.
Everyone I have received service from has been so nice, helpful and caring. I wasn't expecting such wonderful service when I chose this facility due to its location! It's alwAys clean and accessible!
I came in today to rent a unit and it was one of the best experiances I have ever had. Diana and Stephanie made renting a unit a fun time and I would highly recommend this facility.
Stephanie and Diana was AWESOME! Best customer service provided thus far in the storage industry. Thanks Again!
I have been a repeat customer at this location numerous times. I am a handicap veteran and Stephanie and Diana are always very accommodating. They always find the best unit for me that is easy for me to access on my own. I highly recommend this location.
Diana and Stephanie service was out of this world and they helped very well
Diana is awesome!! She is always very helpful and dedicated! I have never had an issue with this facility. Fran
I cant say enough about Diana (manager) and one of her associate ( stephanie) from Public Storage on Bull Hill Lane in West Haven CT. Their customer service and overall cleanliness of the storage facitily are AMAZING! I highly recommend them!!
Diana and Stephanie are awesome , I love them
Diana and Stephanie have great great great customer service. I love do business with public storage!!
Diana and Stephanie are the best. By far the best service and the most helpful. We have used this store for over 3 years and can't say enough. Love them!
I have been with public storage for 2 years now and stephanie and Diana constantly exceed my expectation. I am greeted with a smile and they are always helpful. I would highly recommend this location.
Great customer service! Diana and staphanie are awesome!
I rented a unit about 2 years ago at this public storage. I still come in frequently to purchase merchandise and that is due to the great customer service that Diana and Stephanie provide. Great place to do business!
Diana and Stephanie are great and I highly recommend this location
Awesome Service, excellent management... a Blessing to work with you
Kim and Steph were very customer friendly. Awesome service!
Diana and Stephanie were extremely helpful! Process was very quick and painless! Have had a unit for a few months and just recommended it to a friend!
I have been customer since 2010 with Public Storage in Bull Hill Lane , Diana and the team have been great to me .
Have a wonderful experience since i been renting there diana and the employees that work there are awesome if anyone needs a rental go see diana in west haven you wont be disappointed.
This was the first time I ever used a storage facility and the experience that Renae and Diana gave me was great.
Stephanie, You were very helpful and informative,, Good Job
I have now rented 2 units with this location. I have been very impressed with Diana and Stephanie's interpersonal skills and commitment to the customers. They worked with me while I was waiting on approval to rent the units for work and I was able to get 2 units right next to each other. I highly recommend this location.
Very satisfied customer and have had a good experience with Diana and Stephanie, both have qualified and skilled customer service and I would recommend them to anyone of my clients.
Great service. Very helpful. Love Diana and her crew. Exceptional.
I travel about 60 miles from White Plains, NY to this storage facility because I love the service and the professional attitudes of Diana and Stephanie. They both have been helpful to me.. I always get a call when it is close to my payment deadline. The really great thing about this is...the call is just a friendly reminder from two very nice and warm people. I especially feel comfortable on the phone with Diana. She has handled numerous issues for me. I remember the time when I was having problems with making an online payment. She resolved the issue immediately. I was able to make my payment on time and avoid a late fee. I also like that Diana and Stephanie are patient and do not rush me off the phone even though they are busy. They are always willing to give as much information as possible. The other reasons why I will continue to remain at this facility are because the place is very clean and well-lit. I feel safe at this particular location and I like the security measures that are in place.
Diana's professionalism made the entire experience of my storage rental for nine months not only easy but pleasant. I did not expect to have such a smooth business transaction from start to finish, without a hitch or even an inconvenience. The Public Storage website, payment method options, etc, were also great parts of my good experience. But above and beyond this, Diana's tremendously personable manner made interacting with her a true delight. Naturally, a home-loss and sudden need for a storage unit is not a pleasant adventure, but lucky for me the "Diana factor" turned the mood of the whole thing around considerably. She was the spoonful of sugar that makes the medicine go down! :) Thank you!
Always have helpful friendly Service have been a customer for 5 years and never had a problem
My storage unit is at the East Hartford location but I make my monthly payments at the Bullhill lane location. Diana and Stephanie treat me with total respect and protect my personal interest. I appreciate everything they do.
Im very happy with your service :-)
I have to say that Diana and Stephanie at public storage by far represent their company to the fullest. I have had nothing but a good experience working with them over the years and have to say if you want a safe, clean, and great company to store your property, I highly recommend Public Storage in West Haven on Bull Hill Lane. Thanks Diana!! I will send you referrals.
Very clean. Dianne the manager is a wonderful person. Staff is very heloful
Stephanie and Diana at the Bull Hill Lane store in West Haven, Ct is great they do a good job with customers and very nice, helpful, and very good with the knowledge of the company.
Diana and Stephanie are great they help me with all my needs.They made my stay at public storage great. I stored at two storage company's before public storage and I like pubic storage the best .What I like the most is how friendly they are and they make me feel at home . Their prices are lower then other storage company's . You get the most for the price.
Excellent store 20230 FIVE STARS. I rented 3 times at this location and always recommend this store to my friends never had any issues Stephanie and Diana very professional and friendly, they keep the place clean and are very helpful in answering all my questions and helping me decide which you need to choose from after showing me a few units and going over what belongings I will be storing. PROFESSIONAL, GREAT LOCATION, AFFORDABLE, CLEAN, FIVE STARS
Im extremely happy with their service the employees are very polite
Great customer service staff. Rates are good and facility is always cleaned and secure. Diana is very informative and friendly. I recommend this location.
I was a customer of yours some time back and had a really great experience then. I actually went into your store to buy some boxes and other supplies and was pleasantly surprised that your staff remembered my name and were very helpful. Diana and Stephanie made me feel welcomed and were very knowledgable about your products and services. I want to express my gratitude to them and would like to congradulate Public storage for having such pleasant and professional staff. Thank you
I am extremely happy with the services of the management (Diana Aponte & Stephanie Krantz). I have an account for business and they keep me updated about package shipments which is priceless for my line of work.
Steph and Renee were helpful in showing us the options and meeting our needs, we are very happy with the unit we finally got, place is clean, organized, and safe...Thanks,
Renae was the person who took care of me & she was awesome! She showed me step by stepwhat I needed to know about the entire proess. Whatever questions I had, she responded very politely. I enjoyed tour very much. Renae made me feel very comfortable. Thank you!
This facility is managed very professionally and with a great attention to detail. The property management team, Diana and Stephanie, are extremely customer focused and go out of their way to ensure that each customer experience is handled pleasantly and thoroughly. The rules and regulations are clearly explained in advance and every effort has been made to assist me in fulfilling my storage needs. The site security is well maintained and I therefore have a very high comfort level in the safety of my belongings. As well, the property is very well maintained, ensuring that my stored materials will continue to remain in great condition. Overall, I rate my customer experience with this particular Public Storage facility as excellent and truly appreciate the assistance which Diana and Stephanie have provided me. Best wishes - Lawrence Root