Public Storage Self-Storage Units at 440 Tolland Tpke, Manchester, CT
Address
440 Tolland Tpke Manchester, CT 06042
Property Open
Mon-Sun 6:00 AM - 9:00 PM
Storage Facility Features
Climate Control Storage

Car Storage

Small, Medium & Large Storage Units

Indoor & Outdoor Storage Units

Property Manager Lives On-site
Property Open
Mon-Sun 6:00 AM - 9:00 PM
Storage Facility Features
Climate Control Storage

Car Storage

Small, Medium & Large Storage Units

Indoor & Outdoor Storage Units

Property Manager Lives On-site
Close Location Details
View Location Details
---

5'x5'

---

5'x5'

---

5'x10'

---

5'x10'

---

10'x10'

---

7.5'x10'

---

10'x10'

---

10'x15'

---

10'x15'

Outside unit

Drive-up access

Outside unit

Drive-up access

Outside unit

Drive-up access
Nearby Self-Storage Locations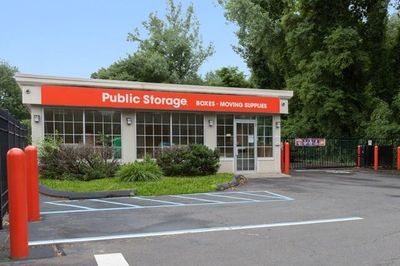 Self Storage Near
100 Taylor Street
Manchester CT 06042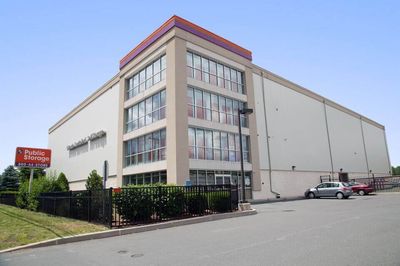 Self Storage Near
188 Roberts Street
East Hartford CT 06108
Self-Storage Near Manchester
Resources from the Help Center
See what fits in different storage unit sizes
Manchester Storage Units Adjacent to I-84 Near I-291
Storage units in Manchester are next to I-84 just south of Deming Street near Union Pond and I-291. Indoor and outdoor storage units with drive-up access are on-site in a range of sizes, providing cheap storage near Manchester Community College.
Manchester Public Storage has a range of storage options to suit your needs.
At Public Storage, You'll Always Find...
Keypad Access

Friendly Staff

Month-to-Month Rent

Moving Supplies Available

Free Parking

Well-Lit Facilities
Reviews
( 344)
Storage units have mice everywhere. They got into everything in the unit.
Reasonably priced Friendly staff
I rented 2 units but I only used 1 unit and I've been calling the office EVERY DAY to see if they can give me the EMPTY unit that's right next to the one that I'm currently using . No one is in the office during listed office hours, I don't understand how they want you to do everything online but I need human assistance not ai
Great place to store our belongings. Been a customer for years.
Pam and Amanda were wonderful. Pam was very friendly during account creation. When we wanted to move out we forgot our keys. Pam was able to coordinate with the district manager Mike with minimal warning to open up our unit for free just in time for our movers to arrive. The facilities were extremely clean and everyone was very friendly and professional.
They have a huge mice problem. There was mice droppings allover my belongings. Not a little bit. A lot! My things were in storage for about 4 months. Ive rented other storage units in the past. Never had mice droppings on my belongings.
every time i encounter yolanda. shes a pleasure to work with. every interaction with her is amazing. great manager
Excellent help, very resourceful and had me in and out very quickly.
Very clean facility and helpful, friendly staff.
friendly staff. Pam and Amie were really helpful.
Do not go to Tolland Tpk because it's not climate controlled like it's advertised EVERYWHERE! This is why I got the storage unit I did because I was told it was! The property manager even said that they don't tell customers that it's not climate controlled. They shouldn't have signs everywhere and have it online that it is when it isn't because that's false advertising. So now I get to move ALL my stuff out and into another property so it doesn't get ruined. NOT HAPPY!
Joe and Pam helped me out recently and they were great. Thanks for a great experience.
Pam is always great to work with! love their service
Great experience. Joe and Pam are very nice people!
Ian was a great help. Got us a fair price and was friendly throughout the process.
Pam checked me in amazingly fast and laid out all the information needed. No hassle and was very upfront with costs. Her energy was great too. Already enjoying my first week of storage!
Pam was excellent for all our storage needs ! She was very nice and professional! I would give her 10 stars !!!
Excellent Customer Service. Pam was warm welcoming and helpful with the process!
Outstanding service was done by Pam.
Pam is super helpful and always has a smile!
Pam is so professional and kind
Signing and moving process was very smooth. Pam was very nice and explained everything thoroughly. Would recommend!
Thank you Pam so much for all the help today is always a pleasure to come back same attitude great customer service that why I love this place ❤
I was locked out of my unit by management and not allowed to get my stuff then charged $500 for Leaving stuff behind good thing I took pictures and have proof place also has rodent infestation after tons of complaints nothing was done and management is a joke I wouldn't recommend this place to anyone!!😡😡
My experience with public storage was the BEST! Pamela was VERY ,VERY helpful! She was very nice and sweet. Was very thorough with explaining the process. If you need to store your stuff come see Pamela for sure!!!
Great place. Excellent customer service from Pam and Yolanda!
The ease of renting online and having the locker ready is awesome! Unit was very clean when we moved in
Great staff friendly lady
Pam was very professional and courteous.
Usually customer services are a headache, but I had a small issue with the storage and Pam the receptionist was so amazing and delightfully friendly and helpful. She took care of my issue with no problem at all and I left feeling like the happiest customer ever. Highly recommended.
Very good customer service, definitely made me feel welcome and safe. The only storage place I will go!!
Had a unit here for about 8 months. Never had an issue. Pam is super nice and a wonderful help. IF YOU NEED STORAGE IN THIS AREA YOU WONT REGRET COMING HERE!
Pam provided me with excellent customer service and I thank her so much…… 😊😊😊😊
My family is going through a very difficult time right now, and having to find a storage facility was an extra hardship. However when I came in and met with Dan, he made it extremely easy and was the most helpful person I've dealt with in a very long time. I would recommend this place and Dan to anyone looking to store their items for a great price. Dan was great. Thank you..
Dan was a wonderful help and made our experience a great one. Thank you guys.
Between homes and Pam made the process of picking a facility so easy! Very kind staff!
Yolanda was very helpful. Even with certain situations that are completely not her fault You can see she really cares about people and is willingly to help the best she can. She is great!
Her name is Pam.. She is Awesome Job there!!! She is very friendly and She is nicer person!!! Have a Nice Day!!!
Wanted to say thank u too Becky and Pam from Public Storage, kind and wonderful people. Thank u again really appreciate it
Pam is always reliable and helpful. Great employee, very professional. thank you for all your help.
Called for information about a rental unit and spoke with Yolanda. She was a great help and provided me with all the information I needed.
I came in to get a storage unit and Pam was there to greet me. Very happy lady who took pride in what she was doing. Gave more information than I expected. Awesome place and very reasonable. Thank you Pam. C u soon at bobs
Moving is always a pain...however, Pam at Public Storage in Manchester CT made it much more pleasant and easier. Thank you to the crew at P.S.
Pam a wonderful & friendly & very helpful. We need more of her. Thank u
Pam at Puplic Storage in Manchester was very helpful and patient. She made renting the unit easy to understand. Thank you Pam
Yolanda was great, she provided above and beyond service, and was very knowledgeable about storage options. Thank you again Yolanda!!
Yolanda is great with customers. So friendly. Really appreciate her.
Pam was amazing and helped me with everything I needed. Awesome service.
Pam was awesome, seamless process!
Yolanda was amazing today. Very friendly. Hard to find now a days.
Above and beyond service! Thank you for your help Pam, she made the decision to be a customer a no brainer!
We had no clue about anything and Pam was so helpful and took us through the process with lot of patience and she was so jovial. Thank you so much
Edit; recently was able to close out my unit here and I wanted to say how great the experience was, Pam is truly an asset to the company and makes people feel great about storing, and does everything she can to make things great for each person! Thank you Pam!! Pam was extremely helpful and friendly, she made the process easy and found me the best unit for my needs. The property seems well maintained, would recommend this place 😊
Is this place good with temperature? Like in winter, will my stuff be in the perfect temperature and same with summer time?
I can't say enough about the exceptional service here. If you're in a terrible mood, just stop by and say hello to Pam. Lease a space even if you don't need it just for the opportunity to meet this amazing human! Pam was kind, friendly, professional, compassionate, and genuine...exemplifying every positive character trait you want in customer service! I guarantee you, Pam isn't paid nearly enough for her ability to go above and beyond to help her customers (*hint to her boss to give her a big, fat raise!!!)!
Yolanda did a fabulous job helping me go over my future storage options! She definitely knows her stuff and was very informative!
Great customer service , absolutely love pam.shes so nice and professional...love doing business with her.
I've had a great experience with Pam. She's was very courteous and knowledgeable. Very affordable pricing. Overall great experience. ⭐️⭐️⭐️⭐️⭐️⭐️⭐️⭐️⭐️⭐️
I've had such a great experience renting my storage unit here! Pam was extremely helpful when my moving situation became very complicated and even set me up to downsize to a smaller unit to cut costs.
Pan GREAT person! Very helpful!
Property manager Pam was very very efficient doin her job and is a credit to this company. I recommend her for a managers position
Pam went above and beyond to accommodate me and provided excellent customer service! Pam was very friendly and even stayed a little late to help me out. I definitely would recommend this place!
Decided to check this place out since I was running to bobs anyways. Was greated by a lovely women named Pam. She went through some questions about what I was storing (storing left over furniture for my daughter) she showed me 2 units since I had no clue what I truly needed but Pam did state the bigger unit will probably work best for arranging. Facility was SPOTLESS which I was personally surprised about since it was first thing in the morning. Units arent climate controlled she showed me how to protect my belongings. Overall 5 star customer service which is rare to come by these days. Do wish part of the facility was climate controlled but she did notify that there is an EH location and another Manchester location which i will be visiting this week. Thank you Pam!
Secure storage with in and outdoor units. Good customer service.
Great customer service and pricing.
I thought they were very nice and helpful to me
I am a vendor which services public storage and it is true they're the nicest people to me and to serve gary
Yolanda was an absolute pleasure to work with! I only rated this place a 4 because I had a considerable about of trouble with booking online. But I called AND went to the store and Yolanda was very pleasant and patient while assisting me. She helped me make sure I got the right size unit and broke down all my options in great detail. I'd give her a 5 if I could
1/23/21- Pam helped me to rent my first storage unit for my move. She was super helpful with recommendations and getting the correct unit I needed. She also helped with getting all necessary moving equipment to make the experience easier. I definitely recommend. 21519 property number.
Pam the manager is kind and helpful and all around AMAZING.
Clean and friendly secure place. staff is professional. At this place they offer a wide selection in storage units . There is adequate lighting day and night . There is indoor and outdoor units to choose from. Most of all its a secure place .
First and foremost I wanna say thank u to Pam the manager at this location very helpful with questions the showing of the unit I will highly recommend this location to friends and family 👍🏼👍🏼👍🏼
Excellent customer service, very friendly. Nice and easy to get to, highly recommended
Pam was absolutely amazing in helping me get all the information I needed and was so friendly and helpful, thank you!
Customer service is terrible
My sister and I were going on a cross country trip and also move out as the house got sold; so we started to look through different storage options. Our cousin had recommended Public Storage and this was the nearest. We went to sign up for a unit and worked with this very friendly person named Pam. She was simply awesome, walked us through the process, understand the breakdown on pricing and even closing out t the end.! Pam made sure we understood everything. We had a very smooth and hassle free experience with Pam and Public Storage and definitely recommend them to everyone!
Kapriece was on point! Made everything quick and easy!
Absolutely painless. Great customer service, easy explanation of the process and Pam was absolutely Amazing! Recommended to all my friends for sure
I was impressed from the first interaction I had with the manager of the office. She was polite, helpful, and efficient. I stored my car for the winter season. Every interaction I had with the manger was positive helpful and friendly. One got the impression that she couldn't do enough to assist you. I will definitely use Public Storage next year, mainly due to the site manager!!
Pam was amazing and super helpful! Couldn't have had anyone better to help me with my unit!!! Thank you pam!
Love pam!!! Couldn't have gotten threw covid without her help! Thank you
The service is very AWESOME plus PAM is the BEST...
This place has horrible service and refuse to assist their customers when and if they are in dire need. While it is by no fault of theirs that our country is facing a pandemic and is in huge crisis. They could be more understanding of the issues that their customers are facing. However, they choose to charge large amounts of fees and then raise the rental price of their customer's units every 6 months. This company should be ashamed of themselves.
Pam is one of the best office managers i Have ever worked with! She continuously goes above and beyond to help with whatever we may need, and she is fantastic at explaining things so there are no unanswered questions down the road. I highly recommend this facility!
My husband and I needed a storage unit right away. So we started to look through different companies and we were sold (and so was a unit) the very next day when we saw Public Storage! The monthly price was nice but the icing on the cake was because we ordered the unit online and the first month was only $1!!!! When we went to sign all the paperwork we worked with a very nice woman named Pam! She was awesome! Pam made sure we understood everything. She broke down our monthly payments and made sure we had everything we needed for packing. She then explained how our lock and unit worked. Finally Pam took us out to the gate and made sure we knew how to use it and that our code worked she showed us the map of how to get to our unit and there we were. Our experience with Pam and Public Storage was and still is excellent and we highly recommend them to everyone!
Update: District Manager called shortly after this post to offer a full refund to rebuild a more positive relationship. I hope in the future they work to improve their maps on site, but otherwise I'm happy this process is finally resolved. Thanks Melissa! Couldn't find my unit upon arrival and needed to cancel it immediately after. While the service agents were polite, I don't think it's fair to keep a portion of the payment if the customer is dissatisfied with the service. I was only able to get half of my payment back, and that's only after I called the District Manager myself, despite being promised a full refund from the Location Manager.
Pam at this facility was very helpful!! She did an awesome job on helping find the right unit and securing the rental. She was pleasant and knowledgeable! I just obtained the unit so I haven't yet brought my stuff there.
Very courteous. Good storage facility. Representative Pam was particularly a stand out. She made it an easy experience.
Pam was extremely helpful today, she straightened out my account and was very professional. Keep up the great work Pam.
They are great. Always polite never giving me a problem.
We had our unit with this Public Storage location for 10 years we only left because we didn't need the unit any more. I found the people friendly, helpful and always cheerful. The property is always clean and well maintained. If I could give it 10 stars I would, O I just did!!!
This is my first time having to rent a storage space, and my experience with Pam was absolutely amazing! She is extremely professional and warm. She took her time to make sure she covered all the details and provide answers to any questions I had. Definately a refreshing encounter when your going through the hassles of moving!!
Excellent staff very helpful.
Manager very helpful, units clean and property well-maintained. A good choice for storage (in my case for 9+ months).
I want to say thank you to Pam & JC for the Excellent customer service with helping me transfer from Taylor Street to Tolland Tpke location. I really needed a space Closer to my home and they made it happen by checking in with me Sporadically Letting me know that they where still keeping me in mind and would contact me when a unit came available. Customer service is A1
This was a very helpful storage unit, I will highly recommend.
How about seniors cheap storage units?
JC is a very informative and professional person. He clearly explained the rental procedure to me with the prices specials. I enjoyed my rental experience with him. Thanks.
Great storage units at reasonable rates in a great location. Excellent very helpful and friendly reps like Pam.
Excellent service, friendly, very positive experience
Pam was very helpful and super friendly. Very easy to rent a unit.
I had an exceptional experience with Pam. She possess outstanding customer relations. I would recommend Pam and this storage anytime!
Pam is An EXCELLENT MANAGER OVER AT THE MANCHESTER OFFICE, very kind and also helpful. Made the process very easy for me.
2nd time using this exact facility. Pam is wonderful! Very friendly, explains everything perfectly and thoroughly. I wouldn't go anywhere else!
Nice lady that i have done busines
Very very nice and helpful
Pam was absolutely helpful!!!
I went there not sure what size unit I wanted to rent and Pam (manager) took her time and showed me a few units. She was super helpful in helping me making my decision. Great personality and sense of humor!!
Pam was wonderful! Very helpful and knowledgeable and made everything easy.
It is not often I find myself going out of my way to write a good review but the customer service I received from Pam made my day. Her professionalism and knowledge were excellently executed. Being my first time renting a storage unit, she walked me through the basics and gave me a tour of the facility. She was very detail oriented and showed me the best routes to move my things in. I originally signed up for a 10x10 unit but she showed me multiple sizes so that I could see the options that were available. I ended up getting a larger unit because there was a promotion and it worked out to be a better deal. I was very grateful for her assistance and did not feel like I was being "up-sold" at all. She genuinely cared about my needs and wanted to get me the best deal. Thanks Pam! Service aside, I was also very impressed with the cleanliness of the facility. There are many entry points to the indoor units to allow for easy access when trying to move in and out of your unit. Pam informed me that they do routine lock checks to make sure the locks have not been tampered with. Knowing that these checks are performed on a daily basis makes me feel like my belongings are in a safe place. Not only is the facility clean and well run, but the convenience to pay bills online with auto-pay is a great feature to have. I would highly recommend this storage facility to anyone!
I have rented this unit in the beginning of January and rally have had no issues so far. The staff is nice and professional. Thanks to Pam who really took her time in assisting me with my moving needs. The sofa covers and all necessities to keep my furniture protected. Again thank you Pam
Pam is awesome. Such great energy. I love her!
Pam is wonderful, I always communicate with her and she is always pleasant and accommodating. She has been a pleasure to deal with. My husband and I have been a customer for several years and it has been great. We appreciate working with Public storage.
Pam is always a pleasure. Definitely appreciate her.
I would recommend this place, "Good service Pam and Dayna" they made this process easy
Awesome service with Pam and Dez!
Happy to be back at public storage in Manchester Connecticut Tolland turnpike good service with Pam
Got a good deal and the customer service was great. Krystena was professional and knowledgeable.
Just popped in needing packing supplies and Pam was attentive and helpful!
Pam is phenomenal. She was a wealth of information and really took the guesswork out of everything. She directed me to a unit available at a nearby location which fit my needs perfectly and was a better location for me. When I arrived I was greeted by Krystena who had already been informed of everything I had requested and directed me to the exact unit I would be provided. The process could not have been more straight forward and it could not have been a better experience. The customer service provided by both Pam and Krystena was exceptional. Will absolutely utilize their services in the future and could not recommend this team enough.
Excellent Pam provided awesome customer service!
Dayna was a great help!!!
Pam was very nice to work with. Quick and easy.
Pam and Shana have been very helpful and friendly. This was my first experience renting a storage facility and everything went smoothly. This was a positive experience and I will rent again next year when my son comes home from college with all of his junk!
Great customer service. Answered all my questions and was very helpful in genearal.
Pam was amazing!!! Very informative! Her advice was very helpful too!
Best storage around. I'm a repeat customer!!!
Pam was more than accommodating when helping to line up the perfect storage unit for my business. She found the perfect unit with easy access for shipments to be delivered!
Pam was extremely helpful and has wonderful customer service
Pam and Christina were awesome I'm happy to be back at this facility
Pam is wonderful, would reccomend
Pam was absolutely wonderful. Would recomend to anyone attempting to safely store their personal belongings. Thank you so much
My experience at that place as been so amazing.. Pam as been my hero.. she is nice, she is so friendly,, she makes you feel so comfortable. She explains thing very well.. she try to resolve every issue.. Because of her and how she had make me feel.. each and every time I come their.. I am proud to say this is a great company to do business with.. thank you Pam .. be bless
Pam and shana always have smiles on there faces. They are fast and efficient at there jobs. I so appreciate the pair...
Made a reservation online and Pam called me up within a half hour. She was very accommodating and friendly when I asked her if I could come in a day earlier than my move in date. She was pleasant, took me to the unit, and explained a lot of things. Paperwork was a breeze. Pam is very customer service oriented, very knowledgeable and answered all my questions. What a pleasant experience. A+++
Not forced to pay insurance on bin like Taylor St. Manchester
My husband and I rented a unit and the young lady, Shana, was more than accommodating. Very pleasant and informative. She even stayed after hours to assist us.
This public storage location is the best shana is so very welcoming and very helpful she so pleasant and very sweet to talk to I could have stayed there all day talking to her but she is definitely one of the best employees there
This location is the best shana is the best employee there she was so helpful and very informative she explained everything to us in a way where we could understand what she was talking about thank you so very much for your help shana
Shana is AWESOME!! I would say only a fool would go elsewhere! Over the top helpful n pleasant. Public Storage is blessed to have such an employee!!
Pam was so sweet. Best storage service they also had a fall discount for 50% off
Pam and shana are the best most sweetest loving ladies great pleasure dealing wit them every month thank you
Excellent customer service ❤️.Kudos!!!
Pam and Shana are the best
Pam and Shana were incredibly kind, polite, and helpful throughout the process of getting started with storage. I came in clueless about storage rental but they quickly brought me up to speed. I moved my stuff in the day after my first visit and everything went incredibly well and felt very easy.
Pam is the absolute bomb! I always struggle with some aspect of my billing and she makes it pain free for me,EVERY TIME! Thanx Pam!
Love the service and respect that was given to me
Great staff and low price
Pam and Shanna were very welcoming and put a smile on my face first thing in the morning! Very informative and told me everything I needed to know. Would recommend this storage facility for years to come.
Great speedy service! Rented a unit with no notice and was moved in within 15 minutes.
Shana was amazing when i had to change my code because of an ex. Great staff and always helpful.
Whe have a really nice experience we also appreciate Pam help , Thank you Pam
ShanaFaye and Pam were delightful and extremely patient and informative. I will always choose Public Storage because of them.
Great customer service Pam and shans sere really great.
Super easy checkin. Walked me to the unit to check it out - super friendly staff!!
Pam was very friendly and knowledgeable. She had a wonderful assistant. Returning customer😎
Pam & Krystena were extremely accommodating and I will love to keep coming back to see their friendly faces again!!
Pamela was the customer service person I met she was amazing answered my question and gave me great advice can't say enough thank you PAM
Pam and Shana was very helpful and amazing! They took their time and walked me through every option, every really explained the best options for me. I appreciate them and also we had good laughs sonit made the experience even better! They have many storage options and there rooms are clean. It's huge & a little confusing at first but once Pam walked me through, I was able to easily find my storage room. I would def recommend this location.
Pam was great and very friendly. I had an appointment scheduled for 12pm, but had something come up, and she was willing to take care of me when I popped in without any warning. Very pleased.
Pam at front desk is friendly and very helpful informed me on everything prior to purchasing the unit also was very helpful when emptying and closing out the unit.
I needed a storage unit for a short term rental, immediately. My daughter and I arrived with both cars full and no reservation. I'm so glad I found PAM at Public Storage. She walked us through the process and in minutes we were loading our storage unit. She made the whole experience easy and quick. Added bonus, she made sure I got the best value available for my needs.
Pam is amazing, very helpful
Very excellent service. Will highly recommend Pam and the girls at Tolland Turnpike.
Pam and Kristen's were fantastic, made this experience extremely enjoyable!
A big Thank you to Amie for her help and patience. As a mom with two little ones she understood and took her time with us. Answered all my questions, was super professional and friendly. Public Storage is lucky to have someone like her on their team. Great customer service is so hard to find now and days.
Found a great price online for this place, got in before the deadline and was helped by Pam, who was super helpful and even walked me over to my new storage bay so that I would know where it is and how to get to it, and even walked me through the gate-entry process at the actual keypad by the gate. Best experience I've had at a storage facility, and I've been to a few. Highly recommended.
Thanks Pam! Very friendly. Left no questions needed to be asked.
I had an amazing experience with Pam she was so nice and helpful, she is a great person 👍🏻👍🏻
Faith and Pam were so helpful. Pam showed me multiple units to see what would fit my needs. They went over ther entire process quickly and efficiently and for a great cost. I'd highly recommend anyone needing storage space to come here
Krystena and Faith were amazing, Krystena explained everything to me, was very nice and informative, would definitely recommend!
Wonderful customer service, the girls Pam and Faith are very friendly. Very helpful with whatever I need.
Pam was amazing! I felt very welcomed and will definitely come here in the future.
Pam was awesome. Very friendly and helpful. I have never rented a storage unit before she made the experience very pleasant, very helpful. Exceeds in customer service.
Excellent professional customer service. Very helpful. And very pleasant attitude always .
I had a problem and Faith found perfect solution. She is very nice and customer friendly. Really don't know what could have happened without her help.
Faith was very good at her job and was very nice
I talked to Faith to get clarity on billing process and to ensure autopay worked correctly. Faith was patient, cheerful and supportive. Would recommend this storage location to anyone.
I went to check out the space today and signed up for a storage unit and Pam, the property manager, made the process seamless and her friendly, helpful service made my experience great. Highly recommend!
Pam is an representative of Public Storage. I am so happy with my experience.
Thank you pam for always making us feel welcome and happy with your good positive energy.
Typical storage place, clean and gated. Only issue was not being told all the upfront costs they should let you know upfront you will have to purchase insurance on your rental.
Manager was excellent in both sales and exit process.
PAM IS A VERY WONDERFUL AND POLITE PERSON I HAVE EVER MET IN THE MANCHESTER CT STORES
Pam and rest of the staff were very courteous and helpful and the unit was fine as well
Pam was awesome and made me feel right at home and comfortable.She made me laugh and put a smile on my face.She made renting a space easy.I would recommend going to see Pam for your storage needs.
Such a wonderful experience with Pam! Really helpful and great service!!
Krystena was super nice, fast, and thorough!
Pam has been kind, helpful, and clear in her explanation of how the facility is operated. I feel very safe with her on the premises! Great customer service.
Becky at Public Storage in Manchester on Tolland Turnpike was great. She took the time to explain and walk us through the units. She was pleasant and easy to work with.
This place is great they have good customer care the lady that was there today her name is Pam she's awesome
I am planing on renting a storage unit for the spring time. I went on Thursday and Pam was absolutely wonderful. Her knowledge on storage was impeccable. I definitely found the right spot to rent from when I'm ready in April!
Tasha gave quick service to open up my unit
I was able to place my order online with a wonderful discount and I was in a hurry do to a domestic violence situation Becky was absolutely amazing waiting for me when I got to the office everything ready to go was quick and efficient and super friendly. I would highly recommend this storage facility to anybody in need
Pam was very helpful. Great personality!!
I tried a few storage places. I would have to say. public storage is the best to date. The staff is very nice and understanding.
Becky was very helpful and the process to rent a unit was very easy. It was a pleasant experience.
Staff is great and probably doesn't see much of their increases in their paycheck which is a shame. To pay $203.59 for a 10 x 20 slab of concrete is absolutely ridiculous. I have no heat, no electricity and plenty of mice ruining my property and they feel they need to increase their rates. For what I ask?
Excellent customer service, Pam was very helpful and made the right suggestions for my storage needs.
I spoke with release manager, Becky. She told us everything we needed to know upfront. She was patient, thorough, relatable, and down-to-earth. If you see her, things are very likely to go smoothly.
Can you store a car there?
Pam was excellent as usual! Very professional!
Pam was awesome. Great customer service. Explain everything. Great experience.
I love that becky has great customer service
One of the best customer service I got , PAM she is a great person , she helped me to get the right unit that fits my needs , I recommend this place to anyone who needs a storage place .
I was there today i must saying the service was satisfying...Pam was very nice and polite and explained everything perfectly... She was all smiles and i like that. Thanks pam you are awesome*****
Paula and Pam were amazing and so helpful, thank you!!!
Tasha was very helpful a very nice and polite
Excellent service here. The employees made sure I got the best deal of all. Evidently I am 100% satisfied
This place is great with a on-site manager which actually lives on the site due to any type of discrepancies and the workers here are very nice and friendly. The worker that assisted me today was Renae who was very happy to help and she was extremely nice. Ask for her if anyone thinks about getting a storage unit. Great place to store anything in here!
Pam was great! Thanks for your help!
To expensive just for a storage place it's not like your living there a month
Renae was great! Great and quick service. Would def recommend. Thanks !
Pam was awesome, helped with everything. She is very patient
So easy to get a space! Pam was extraordinarily helpful and upbeat! She answered all of my questions quickly and accurately. She knows her stuff!!
Tasha was great with our move in! Made our move so much easier for us!
Paula was very helpful. She answered all of my questions and was very helpful and easy to work with.
Thus place is the best very friendly customer service and very clean and secured I highly recommend this place just give renae a call and she will make everything as smooth as possible!!!
Renee was super helpful for my moving nightmare...thnk u public storage
I have rented at this public storage many times and we needed another unit just for a month I rented with Renae today and she was very helpful we will definitely come back
Pamela was very quick and efficient in getting me set up with a unit. It was an easy and painless experience which is the most important thing when you're moving.
Krystena and Desiree were very friendly and helpful would recommend Public Storage
Krystena did an awesome job for us today! Thank you Krystena!
This is my second experience here at Public storage. I've always been welcomed with kindness and great customer service when I'm here in the Manchester location. Renee and Pam have gone above and beyond to assist me!! Thank you Public Storage!!
Kristen and Pam were very helpful!!
I dealt with Christine who was very helpful and patient
Krystena did a great job she answer all my questions and got me a storage space that meet my needs she also very nice and polite I will recommend this storage space to everyone.
Pam is a delight every time i stop in. I wish there were more like her. You should have her teach your people about public relations it would be in your favor. Its been nice. I would definitly be back thank you
I plan on moving this spring. And I have never rented storage before. So I stopped at into your Rolland location to see the sizes and get info on how it works. Pam and Betty showed me a few sizes and went over priced and merchandise. Once I'm ready to pack up and rent I will be making a reservation here.
I had a great experience with Pam. She helped me out and she was very nice and pleasant. Im gonna enjoy coming back!
Pam was awesome from the first day that we went there. We were not sure if we were going to get that one in particular at first but she was very nice and very informative from the start. She took her time to give us all kinds of information, and give us a tour of the unit. Ultimately we decided to take the unit 😊
Look at this photo. This PS blocked me in and I have been trying to get it unblocked . The site does not care. It was important that I get in and get some things out. By the way, who plows like this anyway. there was plenty of room to put the snow. Its just plain laziness and an I do not care attitude. There are a lot of choices for storage units. May want to stay away from this one.
Came into storage unit looking at different sizes, very pleasant lady, Pam, was very helpful and sweet. Will be coming back in the future! Thank you :)
The manager Pam, is extremely professional and extremely helpful. have had nothing but positive experiences.
Pam has been exceptional! I am a returning customer and everytime I come back Pam goes above and beyond! We all know how hard it is to find good people, and from a business perspective she is an asset! Thanks public storage!
On behalf of John Little I am submitting this review. As a longstanding customer with public storage, I have found Pam to be very helpful in finding me a better temporary rental obligation with the facility, this being done on her own accord. Public Storage should have more employees with her kind of pleasant and caring traits.
Great place to do storage... Professional staff .. Pam is great...
Pam and Renae were fantastic in helping us with all of our moving needs. We also rented a unit for a couple of years and had great customer service!!! Thank you!!!
Wonderful and helpful staff. Great experience. Thank you Pam and Renae.
Very helpful and friendly staff clean environment.
Had a tremendous experience at this Public Storage and will be recommending this place to my friends and family in the northern CT area. The staff was extremely nice/helpful and the grounds were very kemp. Not much else to add but it was a great experience all around.
During my visit at the Manchester location Pam was a great representative and provided outstanding customer services and accommodated me in anyway she possibly could. I will recommend the location to consumers for storage services.
I've had storage for over a year now great people that work here and great customer service
The service/help by Pam was very helpful & easy, making storeage one less thing to worry about.
Had a great experience at the Manchester CT location. Pam provided excellent customer service and provided me with all necessary information.
Pam is very professional and awesome at the same time. I will be back next year.
Process is very smooth, Nathan and Pam are very helpful.
Great place with friendly and helpful staff! Very clean. I highly recommend!!!
Pam is a fantastic office manager. She was was so helpful beyond the call of duty in every aspect! I highly recommend this facility with 5 stars!
I have had an account here for awhile now. The onsite staff is very nice. However there are frequent occasions when the security gate is not working so it is just left open. During the winter when we had a series of heavy snow storms I could not get to my unit because the snow was pushed up in front of it. I took pictures. Also, I was under the impression that the units had secure doors on them. I had stored all of my items, locked the door securely, had not been back for a period of time, opened up the door to discover that my items were full of dirt and dust. I took pictures of how the items looked when I opened the door. I tried contacting the corporate office and no one ever got back to me. The onsite staff is very nice. However that is little comfort when you have dirty items stored at a facility that is not always secure. I would love it if someone would get back to me; replace or fix the door to my unit.
Great rates, fast friendly service, and knowledgeable staff. I will rent again.
Kimeu was Very accommodating
Pam is the best. She walked us thru the whole experience with top notch customer service and support. I'll recommend everyone to go to the Tolland turnpike public storage in Manchester ct. Make sure you see Pam
Pam is amazing! She has gone out of her way to help us every time we come in. Last night she even stayed late for us because of my work hours. She makes everything easy for us and explains things so they make sense.
The property looks clean and well maintained with good access code. Easy to get to. Staff (Pam) has been very easy to work with and has helped decide the right unit!
Friendly and efficient office staff. Clean facility.
While interactions with storage unit staff are generally infrequent, every time I have done so here, they've been very friendly, courteous, prompt, and professional. The physical property is easy to get around and very well maintained - better than other properties I have had storage at in the past. Its location has been very convenient for us and we've been able to get in and out nearly any time we want with a simple PIN access code. I would definitely return here or recommend others here for long term storage needs.
Checking into our storage was easy and Pam was very efficient. Good experience so far.
From the begin Pam was nice. She helped us. She has such a positive attitude I would recommend this place to anyone. Great customer service.
I have used Public Storage several times and have always been more than satisfied with the customer service... The property appeared clean and well maintained.... I would recommend Public Storage and will continue to use them myself
Desiree was very helpful and informative . I was in and out and ready to move my belongings in less than 15 minutes. I would recommend this location and storages facility to anyone looking to store thier belongings from thier apartment or condo
Good people good attitude I'll be back
I had a great time getting set up by Deanna she's the BEST
There are a million choices for any his or service these days. So having great customer service makes or breaks a company. as this place is out of my way a lil bit, but we'll with it. The site manager was very helpful and had an amazing and friendly personality. I'd recommend to friends. It's worth it spending your money here.
The worst experience of my life wouldn't let me slide for one day I hate the storage place not even for one day one day The next day I got my check and the guy said I don't care I deal with this all the time everyone thats talking about they had the best experience their employers are writing the reviews
I love Deanna at the manchester store She is the best she needs a raise and needs to move up in ur company she has a great attitude with customers. Your should treasure her as an employee her customer asst skill are excellent
TERESA, WAS A GREAT HELP WITH ALL MY QUESTIONS. I HIGHLY RECOMMEND ANY ONE TO GO THERE WHEN SHE THERE . SHE THE BEST..!!!!!!
That girl, Deanna, I don't know what they are paying her, but I am pretty sure it is not enough, she is running around all day, all the while trying to maintain a front store and take care of huge storage buildings and the incoming people. she is also very helpful and respectful towards her customers.
i was very pleased with the service i got today from desire even though i am not moving till late august she showed me a few units and was very informative and accommodating after showing me the units we went back inside the office she gave me brochures and advised me to call or look online for specials since rates change daily. she also informed me that deanna was the property manager and is present more then she is just incase i had any further questions or concerns. this location is extremely well kept and staff is energetic and very helpful i will definitely be seeing this location in august
Deanna has great customer service skills. I've rented a storage unit for over 5 years now & i've never had any problems, no complaints here at all. I would recommend this location to everyone.
Deanna is one of the most pleasant and helpful property manager I had ever met, she explained everything in such simple and understandable way its hard not to grasp what she is saying, God's blessing Deanna.
Came to public storage today for an unit.. The Customer Service was wonderful... Tovah was so friendly... Helpful.. Clear about policies... Loved working with her... Very sparkly personality just for her alone I'd recommend coming here... :)
I've never had a problem with Deanna. Always cheerful and polite
i like living close to a storage unit. I have easy access to things I don't want in my house. But the unit is always freezing in the winter and hot as ever in the summer. sometimes it makes it difficult to clean it out or to go in and grab a few items. Pam and DeAnna are very nice courteous and make paying my bill easy. great conversation , really good employees.
Received prompt and courteous service from Pam who worked with my circumstances and answered all my questions, what she didn't know she found out for me. highly recommend!
The property has great customer service. She is always pleasant and nice. She always eager to help me out. I would always recommend to others
It was so nice to see how friendly and helpful the lady was that work there. i found the complex neat and clean.
Deanna answer questions. And works with you on problems. Would recommend!!! Excellent customer service for years!!!!!
Deanna was so helpful she was a life saver thank u so much i really appreciated it.... 👍👍👍👍👍👍
Most awesome customer service from Deanna!
Shes always nice when I come to pay my bill, great pm. Good customer service.
I loved from the moment i walked into the room i was asked "how may i help you". Great customer service, beautiful smile & explained every piece of paper that i sign to make sure i understood the contract.
Customer service has been grrat, and the staff is always very friendly, and I would recommend to others.
Anytime I stop in with my payment Deana is always so nice. She is the best!
Deanna has a great customer service!!! I will recommend anyone who wants a storage unit to go there.
Great experience and great service..... Deanna was polite, professional and always very helpful.....
+1 Star Because the Units are great, and Connecticut has a nice dry-moderate climate for non-climate controlled but indoor storage. We've had our stuff in storage for 3 years now here and it appears to be doing okay. We did carefully cover everything in plastic for extra protection from moisture/leaks. I did however notice when I most recently checked on my unit, that I left a pocket knife in the storage unit during the move and it actually had rust stains on it (high quality knife as well [benchmade] that was sealed with tuff glide) so its very likely that the units have significant moisture/leakage issues. So if you do move in here COVER YOUR STUFF WITH PLASTIC!! -4 Stars Because Public storage as a company are thieves and are not registed with the BBB to handle customer complaints (because when you call customer support they simply dont care as long as your paying them). They systematically raise the prices every year by 10%. I started out paying ~100 (per month without promotions) and now I'm paying 150 a month without promotions. They claim their reasons are realestate prices, and cost increases, which is pure BS considering these units have virtually zero maintenance cost especially without climate control. This company should be avoided at all cost, and should be under investigation in my opinion for foul play. Why would you raise prices on good customers to force them out, only to receive less money per month from new customers(that you plan on systematically price gauging in the future)? Just bad non-sustainable business practice. it seems almost as if, their business model is to rip off the customer. Also when you call customer support your requests fall upon def ears because they know that usually when you have stuff in storage your not able to always easily remove it, so they take advantage of it and continuously jack your prices up. Your really better off selling all your stuff than letting these fools take advantage of you. For the price they will eventually raise you to, you should go with a climate controlled competitor (plenty of better choices nearby). The Data of their price raises on me: Payment/Billing History: April - May 2011 Deposits (2 payments): 48.01 and 47.25 May 2011 - July 2011 (2 Full payments): 94.50 August 2011 - April 2012 (10 Payments) : 110.10 May 2012 - March 2013 (11 payments): 120.73 April 2013 - April 2014: 134.56 Latest Price Increase April 2014: 143.06 All payments paid ontime, not a single missed or late payment. In percentage: 51.3% increase since May 2011 30% increase since August 2011 @Public Storage, if your interested in fixing things with me have somone from Corporate call me, you have my contact info, and I've tried to contact you a few times regarding this exact issue. Otherwise it is unethical and immoral to raise your loyal ontime paying customers rates by at least 10% PER YEAR. Can't wait to get my stuff off your property.
I enjoy public storage service because the facility is clean accessibility is convenient and the property manager is friendly and patient.
One of the worst business's I have ever dealt with. Stored a car there for 4 months. Every time I went to take it out the door was blocked by snow banks. Local employees could not help and the regional manager was just as useless. They just don't care.
aaesome experience. excellent staff!!!
The manager offers outstanding service to customers. There are many storage facilities.....it's because of her committment to excellence that we continue to patron there.
I have been a customer for over 2 years at this location and always have had great customer service/help/courtesy/assistance/etc...from there staff-especially Deanna, who usually is the one working when i come by to pay my fees and/or to go to my storage bin! Thanks! John Oyola
My experience with Public Storage in Manchester CT. was exceptional. The manager Deanna is really dedicated to making sure all her customers are well taken care of. She goes beyond her call of duty to make you feel comfortable with leaving your belongings in the Manchester facility. She is always pleasant and always greets you with a smile. If it wasn't for her superior customer service skills, I would have went to Cube Smart...