Public Storage Self-Storage Units at 265 Mini Drive, Vallejo, CA
Address
265 Mini Drive Vallejo, CA 94589
Office Hours
Mon-Fri 9:30 AM - 6:00 PM
Sat-Sun 9:30 AM - 5:00 PM
Gate Access Hours
Mon-Sun 6:00 AM - 9:00 PM
Storage Facility Features
Indoor & Outdoor Storage Units

Property Manager Lives On-site

Small, Medium & Large Storage Units
Office Hours
Mon-Fri 9:30 AM - 6:00 PM
Sat-Sun 9:30 AM - 5:00 PM
Gate Access Hours
Mon-Sun 6:00 AM - 9:00 PM
Storage Facility Features
Indoor & Outdoor Storage Units

Property Manager Lives On-site

Small, Medium & Large Storage Units
Close Location Details
View Location Details
---

5'x5'

---

5'x10'

---

5'x10'

Outside unit

Drive-up access

---

7.5'x10'

Outside unit

Drive-up access

---

10'x10'

---

10'x15'

Outside unit

Drive-up access

---

10'x20'

Outside unit

Drive-up access

---

10'x25'

Outside unit

Drive-up access

---

9'x27'

Outside unit

Drive-up access

---

10'x28'

Outside unit

Drive-up access
Nearby Self-Storage Locations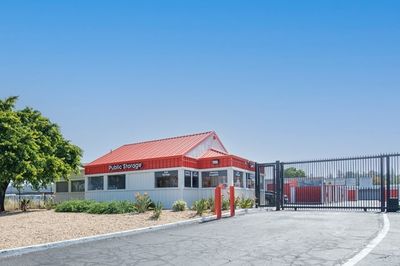 Self Storage Near
222 Couch Street
Vallejo CA 94590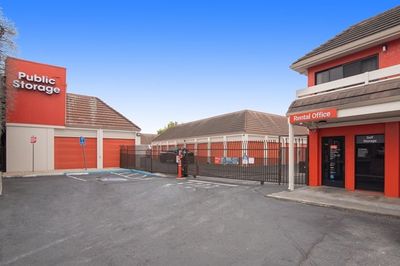 Self Storage Near
920 Humboldt Street
Vallejo CA 94591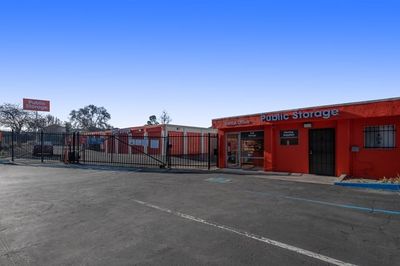 Self Storage Near
107 Lincoln Road West
Vallejo CA 94590
Resources from the Help Center
See what fits in different storage unit sizes
North Vallejo Storage Units Near Highway 29, Highway 37
On the north side of town near the junction of Highway 29 and Highway 37, this Vallejo Public Storage is here to help the community tackle its self storage needs.
A 5x5 storage unit is big enough to hold electronics, athletic equipment or seasonal items, like holiday decorations or bulky winter wardrobes for residents near Dan Mini Elementary School.
Right across the highway from Six Flags Discovery Kingdom and just a few miles west from Interstate 80, local companies along Broadway Street can remove the clutter from a crowded workplace by storing spare office furniture, old equipment or boxes of files and supplies in a 10x10 storage unit right up the road.
Moving from a home to an apartment near Flosden Acres and not everything will fit in the new place? Grab a 10x25 storage unit to pack away a large sofa, dining room table, spare mattress and multiple boxes of clothes and personal belongings with plenty of room to spare.
Indoor storage units and outdoor storage units in all different sizes give customers a ton of cheap storage units to choose from. For storage rental inquiries or to purchase packing supplies, check with the helpful staff on site 7 days a week or the property manager who lives on site.
Sometimes called "V-Town," sometimes called "Valley Jo," Public Storage is proud to call Vallejo – home.
At Public Storage, You'll Always Find...
Keypad Access

Friendly Staff

Month-to-Month Rent

Moving Supplies Available

Free Parking

Well-Lit Facilities
Reviews
( 430)
Very helpful staff! Thanks for all your help.
Michelle was amazing and gracious enough to help me out step by step! Spaces are clean and safe.
Michelle is always very helpful and friendly
Great customer service. Michelle was very helpful and polite!
I love the customer service. It's always nice to have someone who can understand your needs while being frustrated. I was clean and I happy.
We, Jeannine Nelsen & Aran Garratt know "definitely" that Michelle and Susie are an asset to this company. They are personable. Kind hearted. Professional. AND always going above and beyond their job description. I would be proud to have them as employees of my company as you should.
After spending 30 hours on this lot in 3 days, and spending $500/month X2 years in storage fees, I got ZERO CUSTOMER SERVICE SUPPORT WHEN I WAS LOCKED IN FOR AN ENTIRE HOUR! When I called to complain, I'm then insulted in about 10 different ways by a girl who has ZERO professional training acting like she's Queen!! An apology is still in order. NOBODY APOLOGIZES. NO CUSTOMER SERVICE is given. TENS OF THOUSANDS OF DOLLARS IN COSTS. They've got some nerve?? Don't you think??
Michelle help me to get the right size for my stuff she's so kind and patient to show me around she's good what she does that's why I give her excellent review
I want to say thank you for helping my family member's move easy and smooth with the easy aisle access and clean facility. Michelle was very informative the other day and Susie helped me today with all the rest. Would recommend.
Very great services and very nice people michelle
Michelle has been a supportive, friendly, and attentive Property Manager. I recommend the location. I had an incident that happened and Rosetta also was on point, informative, and quick action.
Michelle is a very good natured and experienced person and let me know how the business worked and I am great full for her knowledge...
Been renting for about 3 years. No complaints. Had a break in (luckily no valuables taken) and they were quick on contacting us
Michelle was a great help all around !! Made it super easy for me to get my storage cleared out. I forgot my key so she got the lock taken off for me. Huge help. Thanks again Michelle 🙏🏼🙏🏼
Michelle was very helpful. She was able to get me the size I needed and to save money. Thank you very much
Great customer service and information provider
I appreciate the business and the workers Michelle and Wendy and Rosetta. They are very helpful Andy would recommend thank u
Michelle helped me quickly as i was in rush ana she was able to let me know everything i needed to know about accessing so pace and location and renting
A clean facility. Questions and needs were always addressed in a helpful manner. I had a unit here for 2.5 years. No problems with the facility or the personnel. I usually dealt with Michelle. If all the business people I deal with were as nice as she, many days would be a lot better.
Michelle very helpful and good service
Best place and good deal , Megan & Michelle was very helpful they gave us best customer service and friendly me and my mom was very happy 😊 5 Star
Susie was very helpful in helping me with my storage decision. Thank you, Susie!
I have stored things here off and on for a few years now. This place has always been clean and safe in spite of location. The staff here makes all the difference always friendly and on top of maintaining the property. One of whom named Susie goes above and beyond to make sure I always have a great experience every time i step in the office. She is always so sweet and genuinely eager to help with any question or concern I have. Its people like her that make this spot so special. I recommend this place to anyone wanting a safe friendly place to store there belongings.
Michelle and Susie were the best. Wonderful Customer Service, ALWAYS Pleasant and Polite. A Rare Combination. Thank U
Michelle very polite and helpful with information. Helped me fix and run the app for gate convenience and more. Thank you
Michelle was great Thank you!!!!
Michelle is a very professional and proficient agent! She is AWESOME! She was able to solve my issues quickly! She has a great attitude and is very nice! Thank you Michelle!
Great service from Michelle !!
Very clean units, nice, helpful people who I look forward to seeing Thanks Susie
Michelle called me to let me know that my unit was improperly locked. When I told her that I couldn't get there in a timely manner, she ensured me that they will monitor my unit until I arrive. She was very friendly about it all too!
Michelle is super. Everytime i come in she helps me out. She has wonderful customer service.with app and very helpful.
Ms Rosetta is awesome!!! She helped me save $57 on late fees🤗
Michelle helped me to use ps app which opens my gate so I don't have to get out car. Convenient!!
Michelle was very helpful with what I needed and it worked out great for my move. Thank you
Michelle's customers service is amazing
Very nice very helpful when you need help with anything 😀 😊 🙂 👍 ☺️ 😄
Michelle has excellent service and was helpful with gate access and new customer
I love this places, out of my experience they always have worked with me... Any issues I've had this storage place has always called me and explained things good for me, I do Recommend this place if people want to store their valuables It's clean I give it a 5 star... Thanks Michelle For always being a great person
We came here today as my mom is an evacuee of the Mosquito Fire and Michelle helped us get a small unit easily and efficiently. I definitely recommend this place!
Michelle was very helpful with rental
The unit was very clean great customer service from Michelle I will recommend friends that need a great storage company
Michelle has been fantastic to work with at the Mini Dr facility. Very responsive and professional. Highly recommend this location!
Thank you for helping us with the new app to access the property. Thank you Michelle
Michelle is awesome. She saw my unit was open and immediately took action then called me. I'm so Thankful for her
Michelle made sure to call my mom when she didn't know her storage was unlocked
Good service and nice people
Great costumer service Michelle is a great help
Beautiful, perfect, great customer service. Thank you Michelle!
Good customer serviser and spacious storage Thank Michelle
Gracias Mishell. Por ser paciente y ayudarnos a encontrar un lugar para aguardar nuestras cosas.
Mishell thank you. We found a good place for our stuff. Also thank you for been helpful.
I had wonderful experience today while renting my unit with Rosetta. She was knowledgeable and kind. I highly recommend this property.
Michelle was very helpful. I would recommend this storage facility because she takes care of it very well, it's very secure and I have had no issues. Thank you again
Old-fashioned excellent service. Michelle, the resident manager is at once informative, smart, kind, and efficient. It is rare that self-storage is a joyful event; Michelle makes it so. I am retired, but if I still had my business I would hire her away from PublicStorage in a nanosecond.
Michelle provides great service always helpful always has a smile on her face. Thank you Michelle.
The help of the storage facility was amazing quick and amendable to get the job done when asked Michelle was amazing
Michelle has excellent service. Will recommend. Keep up the good work. Thank you!
Out of five stars we get six! Excellent customer service. Michelle has been very helpful. Wish they had a senior citizen discount for those on limited income. Thank you for your services.
Michelle was very friendly and professional! Her attitude is upbeat with a welcoming smile and made sure all of my issues were solved. I will definitely come back now.
Michelle is always helpful and professional. Very appreciative of her support!
Michelle is a great employee/staff. She helped me with how to use the app and is always helpful.
Michelle is excellent with helping me download app and how to use it. She is very aware of property and makes sure we are safe. Safety is very important. Thank you Michelle
My experience was great Michelle was very helpful excellent
Michelle was very helpful and assisted me with everything I needed.
Rosetta was Amazing very informative and Quick service..
Michelle, the manager of the Mini Drive Public Storage in Vallejo Ca. has helped me many times over the last couple of years saving me mostly from myself. Michelle has never once treated me with anything but respect, humor, patience and professionalism. I want to thank her for those qualities because she doesn't exacerbate the stress I'm already under. Thank you Michelle, I appreciate what you bring to help solve issues through collaboration and experience. T. Reynolds
Walked in to pay my bill and Rosetta was so helpful and easy to communicate.
Michelle was great!! Easy transfer process. Very simple. Recommend
Michelle was very helpful
Great location, the service is very helpful. Michelle was very hopeful with moving in and vacating!
Michelle is so helpful. This is the first place that I came across that tells you the truth when they find something and you need their help they're there for you. Thank you Michelle
Michelle helped with setting up my gate entrance from the phone so I don't have to get out to open the gate. If it's raining I won't even have to get out only to get to my unit. If you ever need a place to store your things this is a place with vacant units and ask for Michelle so she could help you if she is available.
Michelle was the BOMB!! GREAT CUSTOMER SERVICE!!!
Great service customer service and easy transfer process from Michelle!
Michelle helped me with what I needed thank you so much
Michelle saved me money, was helpful and extremely professional! Thanks Michelle!! If you need, store your stuff here!
Michelle is wonderful and professional. I was able to secure a locker and have everything signed within 10 minutes. I will definitely recommend this place of business to all my friends and family!
Michelle, was very helpful and pleasant.
This public storage is awesome! It's clean and well maintained and the staff is very helpful especially Michelle the property manager.i've had bad experiences before withe storing my furniture bit this one has me 😊
Michelle was very interactive with me every step of the way! she was friendly and gave me a great first experience with public storage!
Michelle has been here for years and has never changed with great customer service and I appreciate her help. Thank you
Michelle is very helpful and accommodating. She was able to help meTo get the correct lock for my unit to keep my things safe. I would recommend renting here. Thank you Michelle
Michelle has been really helpful with what we need. Provide a great service and it's been a pleasure to be here
Michelle has been helpful with what we needed. Doing a job here and the property and service is great
Michelle Was very helpful with taking my payment for out-of-state storage. The property looks great and she has very good customer service.!
Michelle is absolutely wonderful - she is helpful, gracious, professional and kind.
Excellent customer service. Michelle was very helpful and caring. She offered alternate solutions for me and my sons unit in order to get access. She was very helpful.
Michelle hasBeen very helpful and has excellent assistanceExcellent cooperationAn excellent service
Michelle was kind, courteous and answered all of my questions! I left a voicemail and they called me back promptly with answers! The mobile App makes accessing my unit very easy. When I accidentally forgot to lock my unit properly they called to inform me the same day!
The customer service at this location is always on point! Rosetta helped me out big time with some changes to my account before they closed one day. She was so accommodating and knowledgeable with options to make everything seemless. She's so friendly too!
Rosetta was super sweet and patient. Thank you and Michelle. My belongings are safe and in storage
Michelle has been really helpfulWith all of my storage needs. She is always on the property helpingTake care of what needs to be done and also her customers.
I really appreciate having public storage. I have faith and really enjoyed the service there. Michelle has been really appreciated. The services they have here are really helpful and Michelle works hard in helping her customers.
I had the best reservation experience here and such a quick move in process. Michelle is the best, she deserves a raise. She gets more than 5 stats from me! Michelle I am the one who accidentally called you Barbara. 😅. Highly recommend this place.
Friday cleaning up storage that I have not been to in a year. Michelle helped me get in and out of gate after verify my identification. Always a plus ! Appreciate your help and time ⏲️.
This storage place is awesome. The location is easy access to the freeway. Michelle is very helpful and knowledgeable of what I needed to have as space for my things. Thumbs up! Thank you Public Storage and to Michelle, good customer service.
I was away from my location in another city and came over here to this location and Michelle was able to help me out with everything I needed.
I made my payment at this location one day. Rebecca and Michelle are very funny, They made my day that day because my day started terribly. Thank you girls, keep up the good work.
Thank you to Rebecca for being professional and polite. She saw me standing at the gate and came right away to help me. I wish all places had customer service like that
Nice and clean. Manager and security superb.
I want to give a shout out to Michelle who was wonderful and patient as we worked through some tough decisions regarding a family member's storage until after their passing. She provided great customer service and was very kind. Thank you!
Melanie was bubbly and very nice and very professional . She answered all the questions I had about renting a unit with Public Storage. I appreciate the contactless rental process especially with Covid-19 that she told me about. I will be renting with them in the future. Thanks so much Melanie
Rosetta was the best customer service experience I had in a storage facility. Best every. This location is clean, and very friendly. Thank you guys!
I had to call around looking for a large storage unit in this age of COVID which I found out are very hard to come by. I eventually found one at the Mini Drive location and at a very good price! Michelle assisted me with the process and allowed me to take my own tour of the unit . She was easy to talk to and very patient with all of my questions. I was the liaison between she and my boss, who needed dimensions and measurements of the roll up door and the ceiling height. She was very generous with her time and measured things for me while over the phone. I'm happy we found what we needed, where we needed it, with a person I know we can count on. Thanks Michelle for everything! We look forward to working with you in the days to come.
Michelle has been so helpful since I have been here. I have been here for years and she has always helped me with any issues I have had. My family, friends and others have rented here also and she has always had great customer service. She keeps the property clean and always on her security job. Great place. I would recommend
It has been an awesome experience! The Property Manager Michelle goes over and beyond any services I've experienced in the 5 plus decades on this earth. I love the courtesy calls ,monthly reminders and kindness that is extended every single month. She has never changed all these years all ways smiling, concerned and helping. And the facility is always clean and No problems accessing in the hours permitted.
Michelle was great. Her customer service was excellent. I appreciate everything she did..
Clean unit when I entered and helpful staff. Good Security
I had to find a storage facility last minute and found this Public Storage. I spoke with Michelle and she was awesome. She got me exactly the size storage I needed and was very helpful. Awesome costumer service.
Excellent customer service by Michelle she explained the rental process thoroughly and processed me in for a unit. Great attitude and beautiful smile.
Michelle was great help. I was in a bind and she got me out of it.
I had the most wonderful experience today. At public storage on mini drive in vallejo the young woman that was there was so helpful and had so much patience with me she always have such kind words every time I come to that facility she was there about 12:20 thank you so much
Michelle was great did an excellent job helping me. Great employee
I have a unit here for work and Michelle is always helpful, prompt and willing to help when needed.
GREAT SERIVCE, FRIENDLY STAFF MEMBERS. THIS IS A GOOD LOCATION.
Rebecca service was fantastic. Will always return
I wish to thank Michelle for all her help. She has been a wonderful person to work with and my husband and I appreciate everything she has done to help us.
Safe place to keep your valuable items, also very clean and quiet. Michelle is always on top of it making sure your stuff is safe and keeps the property super clean.
I Love it here. The communication has been great regarding my unit and Michelle is always very accomodating. I have been in other locations and by the far Mini drive has been the best yet at meeting my expectation and being honest whenever they weren't able to.
I've been renting a large unit for a few months now and have had nothing but great experiences.. staff is polite and cares. nice to see employees out and available for folks if need as well as maintenance up keep. Thank you Michelle & Rebecca! Respectfully, Chris
INFESTED WITH RATS!! We had our things in storage for 6 months, and when we cleared everything out, there were RAT droppings everywhere! When I unpacked at home, there were Dead Rats in boxes. The person working at the storage said it was our fault for bringing in candy!! Really??!! When we tried to get compensated through our insurance we paid for through Public Storage, we had to describe every single item in detail, provide photos and receipts, and even then they only allow $250 for damages, Plus you have to pay a $100 deductible, so all that work and stress for $150... definitely not worth it! Our damages exceeded that amount by far:( I want to make sure everybody knows about this place because you definitely don't want to take your items here).
I just rented a storage and I had excellent customer service experience with Rebecca she was very courteous and pleasant and I would recommend this location to anyone to receive same pleasant experience i received
Great customer service! Friendly and professional; always helpful. My family has been able to count on Michelle and her facility for years!
Great services provide by the lady behind the desk Michelle good job !!!!!
Great Experience with Rebecca today.
Rebecca is awesome!! She is big help. We got what we looking for and thanks to her and public storage.
I was very irritated with my personal situation but the young lady calmed me down and took excellent care of my needs. The facility is nice and clean and everything works!
I had a most pleasant experience with Michelle today. She was kind , pleasant and very helpful and helped me out with my purchases. I would definitely recommend this business to my friends.
Michelle is a great property manager support communicative and great customer service will be back just because of her!
Alright access for a semi truck down the main aisle. Not much room to get by if anyone is working in their units though. Office staff was friendly, they offered us free bottled water. There is a market across the street for snacks and drinks too.
They are very helpful and kind. I've had a storage unit here for about 8 years & I haven't had any issues. I will definitely use them in the future.
So today I rented a storage space. And I receive very good service and got assertive assistance in information and guiding me through the whole process, considering this is my first storage space I've ever rented. I would say the employee Melanie was very helpful for me and explained everything I needed to know perfectly.
magandang lugar lagyan ninyo ng gamit nice place to put your stuff in. Maayos na lugar at mabait na mga trabahador, salamat MIchelle! Worker good very nice and accommodating, thank you Michelle!
Excellent and fast service! I was in about working minutes. The associate made sure I understood what I was signing before I left.
Great customer service and concern for the security of the site. Michelle has continued to provide excellent support services and policy explanations.
Friendly, Honest, Clear, Affordable !!! Love Love Love Best Kelsey
Melody was so fantastic! Thank you!
Rude staff raises the rent every years ended up paying twice what we started paying And when we moved out we found out that rats ate our papers and totally destroyed our softub jacuzzi
Moving stuff from my house to storage
Michelle, the on-site manager, is fantastic, so is the customer service manager (Heather) for most Public Storage in the area. Highly recommend!
Melody was awesome! Thank you.! Very nice, professional & courteous!
Been a customer for 6 years now. I've only ever caught Michelle working whenever I needed to come into the office. She knows what she's doing and she provides excellent customer service each time. Thanks Michelle for making being a Public Storage customer at this location so easy.
The manager wanted us to "put on gloves and masks" and move our stuff during the statewide shelter in place order. Wasn't willing to be flexible in the least with transferring the account. To make their money Public Storage wanted us to risk our lives and that of our family's.
Kenya was the best she got me the perfect space
Michelle is the masterrrr jk great customer service
Very help, Michelle is a wonderful at make sure you are aware of what you want and what you need. Couldn't have got the right storage to fit my needs without her.
Michelle was great will most definitely store here again
Michelle at this location is great!! She maintains a clean and well managed facility! I appreciate the business and will staying here for a while!
The place is super clean and Everyone has always been friendly.
Michelle customer service is great. She is always on property making sure everything is in order and very helpful. I recommend.
Michelle helped me get started on my storage unit. This location has the the best rates and service.
Michelle was very nice and helpful. Great experience.
That Michelle, very nice welcoming and helpful. Such a sweety.
Great storage unit! Awesome service by Michelle!!!
Michelle was very helpful and i would recommend to rent here. She is super awesome.
Melody was very helpful and very quick at sign in for our unit, fastest service I have ever had getting a storage unit
MELODY, thank you so much for answering all of my questions yesterday, especially on such a busy day. I really appreciate your going above and beyond to assist me. Your kindness and professionalism made my day. Thank you again.
Michelle was awesome, ver good place to store.
Worked with Melody . She was great!
Michele Melanie and LouAnn were very helpful with me as a returning customer coming back to view a storage unit. I would refer customers to come here to rent
Michelle's service was beautiful. She was very polite friendly and professional
Very good service... 5 stars for Michelle...thank you again for your service.
I called last minute in a rush walked-in and was greeted by MELODY, I was in there maybe 10 mins shown my storage location, given my new lock w/key and my access code to get in when I return. Thats customer service that will keep me a faithful customer and most importantly TERRIFIC employees like Melody, thanks again!
Thank you for the amazing service melody and Michelle
Great service and very helpful . I highly recommend that you use them for moving needs Michelle was very helpful and courteous
Michelle was awesome she was very helpful and nice.
Melody did a amazing job... Thanks public storage
Melanie was great, extremely help and personable. Great experience at Public Storage 5*****
Michelle was awesome! She made the process quick! Easy and hassle free!!
It was a pleasant & smooth experience, Michelle & Pooja had me in & out in a flash !
Melanie did a wonderful job with assisting me in my first storage rental..thumbs up thanks
Michelle is wonderful. Been there for years and she's still amazing...!
Michelle is very informative, curtious and professional her smile lights up a room and she is very funny I couldn't stop smile. She is a great asset to your company. I will be referring friends and family.
Michelle is the best she is very knowlegable and let us know what units was right and what unit was not ok. She was friendly and and I definately will refer a friend.
I appreciate the efficient service and pleasant experience. Both Michelle and Rosetta really made the process simple for me. I'm grateful for good customer service.
Enjoy the staff , very polite and the price very reasonable, will recommend
Thank Michelle for being so patient with me and they are awesome with great customer service. Thank you Michelle and Rosetta.
Michelle & Rosetta provides us great customer service. They were very professional and informative.
Carla was great super friendly and professional
MEME was a great help!! Will rent again from them!!
Was in To pay my bill and received great customer service from meme she was am excellent listener and. Great customer service i enjoyed my experience.
Good Service. Thanks to Michelle.
Michelle processed my storage unit quickly and gave a little tour. Great customer service and security. I needed this storage space due to moving/downsizing and she made sure I was getting the optimum size storage space for my belongings.
Unique was very helpful on finding me a good spot.
Unique was very helpful. She helped me find a great deal
The wonderful managers michelle and pooja here at Public Storage we're very helpful in assisting me with what I needed for storage.
Thanks to Michelle for the wonderful walkthrough and being honest. Very helpful.
Melanie was very entertaining and made the process easy! Would recommend.
Melanie was so upbeat and quick to check us out. Funny and energetic, forsurely deserves a raise.
Michelle is super helpful and friendly-goes above and beyond for us.
Michelle was a great help and was able to give us so much information about moving and rental agreements. She made it very simple and quick! Definitely would recommend.
Meme was great.....very friendly and super helpful...... especially at a stressful time such as this. Excellent customer service skills and very personable!!!
Michelle was amazing. Very helpful and knowledgeable about product information. I highly recommend this location.
Michelle is very helpful with my payments and courteous Great place to rent.
Michelle was helpful and was able to find a great space for us and was very professional
Pooja and michelle was great
Miss Michelle was very professional and knowledgeable. She went out of her way to make me feel welcome. She even showed me the units while knowing I was looking for when I moved in the area. She was kind and I recommend this particular storage to everyone. Thank you again miss Michelle White
Excellent service by unique!
Unique has great service. She's a nice lady
Unique has excellent customer service
Always a pleasure doing business with Michelle. Always has smile always very helpful
Unique was very helpful with the process and has great customer service skills. Thank you for the great experience.
Great experience good help... come see pooja
Michelle, took care of me quick. I was in and out in a flash. The units here are safe and secure.
Been storing here for the last few years. Great place. Staff always super helpful.
Michelle has been very helpful kind and courteous. I would recommend renting here as its clean and they are here to help.
Great service friendly folks. Michelle is awesome!
Pooja was an amazing help. This place is very secure and super reliable.
Coming into this facility I was welcome with happy smiles from michelle , karla and mimi. All three welcome me and showed me to my unit, answered all my questions and felt welcome. I left with a storage unit and other extra essentials that they ask me to get to.help me out thank.you girls for the help.
Michelle, Carla and Jamelia were very helpful with transferring to another space. Easy process. Great customer service. Thank you
Michelle, Carla and Jamelia were very helpful with making rental process easy and was just perfect . I would recommend mine dr
I think Michelle is great. She is very concerned with helping people not go to auction and always polite. Always Available when i need her. I think She is a very special lady. Thank you Michelle.
Helping somebody straighten out their storage that was it that's all! THERE nice when you need them
Michelle and DM Heather helped us quickly with what we needed and has great service
Public Storage cost more in Napa than other towns.
Michelle is helpful and has great service
Love Michelle...so personable and understanding.
Clean facility, reasonable rates ,easy access and Pooja has great customer service . Definitely recommended!
Michelle was very helpful and very customer friendly. Was very clear on everything. Thank you
This place is the best example of perfect customer service! Pooja is so helpful and has been on top of ever question or problem that I have had. Always smiling and a fantastic attitude. I will continue to recommend this place to everyone I know!
Michelle is by far the best manager at public storage.
At this PS facility, Mrs. Pooja's customer service was outstanding today! There were several customers impatient & uncurteous.Mrs. Pooja remained extremely professional & continued to provide great customer service.
To whom it may concern,Pooja was extremely wonderful, helping me to calm my anxiety worrying about my overdue payment. Her mannerism was very professional.
Michelle is awesome they are very friendly and will take care of you
Pooja was very helpful and had Great customer service . Thanks
Pooja was amazing and super helpful. I needed a space super fast and it was a breeze to rent with her. Thanks so much!
Michelle was great! She took the time to explain all units options and gave me the exact units to meet my needs. She answered all my questions and was very personable.
The attendant at the desk Dominique was wonderful excellent customer service skills and very thorough with explaining the process of how everything works here upbeat polite and just all-around great experience
I was very pleased to get a 10"x30" for half off. Dominique was very nice to us. She showed us the unit and explained very well all the terms and conditions. She had very good customer service!
Shavasia had great customer service, she helped me along with finding the right unit for me and made my experience comfortable and smooth.
What time does the fate close
The manager Michele did a great job running the location.
Michelle saved me so much issues with storage! Super nice and very professional. Highly recommend this place!
I called this storage unit since I will be moving in a month, and the girl that answered my call, Dominick was very polite and had a lot of patience answering all my questions! I will definitely be renting from this storage when I get in town!
Thank you Michelle for all the help of making this move easier.
They would be better if they got their gate fixed
Michelle was very helpful and I love that everything went well so thank you very much yeah so I give her a five star
The best Public Storage ever! Michelle does a wonderful job!!
Disgusting and rodent filled. DO NOT STORE HERE. Insurance is a joke. STAY AWAY
The workers that work here are extremely helpful and nice with excellent customer service very friendly and answered every single question I had about the property I highly recommend this property to others
Even though Ramon was new to this location,he was so helpful , pleasant and professional. I would definitely come back to do business . I would like to also add that it definitely puts a smile on my face when I encounter excellent customer service . Thank You very much Ramon
Best customer service ever, Michelle and Aishia are amazingly helpful and sweet!! Best storage unit I've ever had ....
Clean grounds, units need more rodent control
EXCELLANT SERVICE.. CLEAN GROUNDS.. RECOMMEND USING THIS STORAGE TOO ALL!!!
Michelle was very helpful with helping me find the best storage.
Love the service here the people are amazing, super friendly. Never had any problems.
Michelle was very helpful and always pleasant. She is GREAT!!!!!!!!!! I recommend mini drive public storage.
Space was clean, easily accessible and affordable. Michelle was amazing and took great care of us. Would recommend.
Michelle is always very helpful and I will recommend other people to store here as well. It's clean, friendly and great customer service. Thank you and they always go out the way to make sure everybody is alright. That's right
I went in to reserve my unit and Michelle was very very helpful.
Michelle was a great host AT public STORAGE MINI DRIVE
Michelle was super efficient and friendly! I'd recommend this facility to my friends.
The customer service here is awesome the sale person her name is Michelle Great customer service. I'm glad I chose this public storage then in the other place💯👍🏾
Michelle is really awesome very helpful take the time and helped me out a very patient to cuz I was you know but she's very very helpful I request her and she does a great job thank you
Outstanding service from property manager. She's always both professional and efficient.
Wonderful public relations with onsite manager.
Space available majority of the time
Robin was awesome and very friendly
Best storage facility in vallejo. Great management! Very clean. Friendly staff. What more could you ask for
Michelle is very helpful and polite. She helped me find what I needed and has great customer service and will recommend storing here.
The best helper ever. Michelle white.
Michelle was really friendly and fast service. Will recommend. Great storage!
Michelle is good person. She helped me understand and good customer service.
Had a great stay and i would recommend renting here as Michelle seems to have everything under control and customer service.
Great customer service by Michele..
Michelle and the rest of the staff were very accommodating and efficient. They rented me a storage unit on short notice and took great care of me, I would definitely rent there again.
Michelle has great customer serice and always helpful. Thank you.
Michelle is awesome!! Take down $1 sign though lol
A super nice lady runs this place!
Michelle is always ready to assist and help with any thing.Very professional and knowledgeable.
Michelle was amazingly helpful. I appreciate her fully.
Michelle is awesome and tried to me find what I needed and is very helpful.
While on the property helping somebody move she offered to give us a ride to the unit and was very helpful with customer service. Thank you Michelle
Michelle was fantastic. Helped us with our problem. Went out of her way to provide outstanding service. Thx. 😀
Thanks for Michelle for your professionalism during my stay. I will highly recommend this particular site for future reference. I also like Public Storage's friendly online website Thank you
This public storage is the place to rent on mini dr. You don't have to worry about rats coming out of your unit and i couldnt have done it without michelle! Rent here...the place to be.
Always is very clean and good service. And Michelle and her coworkers are friendly any time. I love this place but it is a pity that I will not be here anymore. Thanks Michelle and everyone here ♡♡
Michelle is great, the rates are great and the facility is spotless. Overall amazing :)
Awesome place to rent was good rates. Thank you Michelle
I had a great experience here. Great employees specifically Keiara . She's welcoming and If there's any problems she makes sure that you have a great service. 👍🏾
Keiara provided fast and amazing service.
Michelle is very friendly and always has time to talk about anything that comes to mind, storage orientated or any family situations I need help on. The four years that I've been here I have come to know her as a very good friend and not just another person behind the counter. She puts up with my crap a lot, but keeps the property in line and always stresses the rules. Tip top shape , she runs a strict ship and thank you again Michelle
VeryFriendly helpful if i was and employer i would recommend michele as a greaat investment to my company. I had issues and she was pleasant. Happy always smiling andwhen it was time to pay you got your reminder call going to miss her greatly thank you michele and god bless.
Michelle has great customer service service and showed us the unit we needed. Thanks.
Michelle was helpful, courteous, fast knowledgeable and made it happen.
I have had a wonderful experience for the past 3 years I had my things here. Michelle has always gone above and beyond with great customer service!!!
Michelle is awesome. We had to wait for 5 hours for movers to show up so we could unlock our daughters storage. Michelle was very helpful and professional.
Thank you to Michelle and Public Storage of Vallejo, for your wonderful help through my transition. You guys were very helpful and understanding. The prices were very reasonable, and you all were very personable. I would recommend you all to everyone. Thank you.
I know my possessions are secure with Michelle on-hand to ensure all is as it should be! The worry free year has helped us immensely, thanks again stef j fisher here I am again, as before Michelle and staff have my possessions secure and I am worry free as far as my concerns! The place is friendly spotless and extremely well managed! Thanks again Michelle!!! Stef J Fisher
Michelle and Dominique were both very helpful and professional.Thanks and God bless!
Dominique's She was a blessing. She help me find out what was happening with my account. So I could take care of it right away.
Dominique very profesional and helpful...ve r y nice!!
It's close to were I live. It has security and the manager was friendly and helpful.
Dominique helped me alot ... She was very nice and she and provide excellent service
Fantastic service, unbelievable promptness, always with a smile. Thanks Michelle! !!
Michelle is very good with good customer service
Fast and efficient. Always friendly and my property has always been safely stored
Michelle has great customer service and always with a smile.
Michelle handles Business an I appreciate her for That Thomas helps her
Staff are really nice and helpful..thumbs up to michelle
Had a great experience very helpful. Thanks Michelle.
Customer service was wonderful facility very clean Michelle was very helpful and knowledgeable of the prices and availability of services. Great easy move ..
The best storage facility ive ever had. Great service from Michelle and will recommend this facility,
Great place! Always friendly help & service from Michelle! I'm very happy we picked this storage facility.
Everything is at 100 percent the way i like it. Michelle serveice is perfect and i will recommend this location anytime.
Michael is very helpful with all my storage needs.
michelle and keiara are awesome great customer service i highly recommend this place!!!
Great Customer Service. Michelle was a pleasure to work with. I left feeling like she really cared for my moving needs and that helped relieve my stress. I will definately recommend this location to my friends and family
its a great place I loooove Michelle she is the absolute best....
Manager Michelle does a wonderful job managing the facility. She is very helpful and a nice lady. Hopefully she gets a raised for her outstanding job. Frm. Noel
Very satisfied. The courtesy is impecible. Never had a storage before and I am very satisfied and I like Michelles service.
Ever since i met Michelle since she became manager here, everyrhing has been great. With explaining polocies and staying on top of things on property, everything has been great. Thank you Michelle and staff and God bless.
Michelle and Dominic had great customer service during my rushing rental
I have a positive experience here with Michelle and staff. I have been here for a while and would be happy to recommend other people.
The property is nice and clean. I been here close to ten years with no problems and Michelle customer service is great and helpful.
The service there was outstanding " Michelle gives the best customer service in the business" recommend AAA+++
Ah I like to say that I've had a great experience that this Public Storage and Michell was very helpful and I'd like to see if I ever need another Public Storage I definitely come rain here from the show again
I would like to say that this property its the place to go to for great customer service. I didn't come to rent but just to see how much the boxes were. I thought they were high at first but Michelle showed me how they were worth it so I went for it. She kept a smile on her face and made me feel welcome. Thanks michelle and I will be back.
I love going to pay my bill because seeing Michelle just really make my day beautiful and full, I hope she'll always be there, thank you soo much Michele.
Marije is great. I wish i rented here.
I would recommend Mini dr bcause its clean, easy access and Michelle has great customer service and always willing to help in any way.
I want to recommend this place as it is very clean and I haven't had customer service like this in a long time. I come and get things from time to time and Michelle is always making sure she does her job to keep things safe with a smile on her face. She's going to make sure you leave with a smile too.
Customer service was 5 star for me. Michelle was awesome
Michelle is very helpfull. There is never any waiting at the front desk n the gate system always works for me. Great service.
Very courteous and professional assistance from Michelle made my move in smooth and easy! Highly recommended!
Michelle was great to work with great customer service.
An excellent manager, Michelle is very helpful in answering all storage concerns. I will definitely recommend this place for storing and moving needs.
I have been renting at this location for 5 years, and I must say Michelle and the staff is very professional. Customer service is awesome. Security is great I haven't had any problems. Also a very clean Public Storage property.
E,xcellent customer service and problem solvtng skiils as well as a front office hp beat attitude alo.g with professionalism. Alway's smiling and frirndly
Very good service , fast and helpfull, Michelle was very understanding to my situation i was in helped me out to have someone who understood everything i was going thru. Always madesure we were well aware of the time so we wont stay past time of close which was helpfull in its self while i was sorting out my things to move out state thank you very much well use your service. Someday again....
Very good service! Very helpful. Michelle has great customer service. Erin is very helpful. Thank you public storage staff.
The site is so much closer and convenient to where I'm now staying temporarily. It's always clean and neat the property manager Michelle is always so helpful and polite each time I visit thanks to her this first time experience is great and easy
I must say this is a very clean and secure place. Michelle meets way beyond top expectations. Customer service has always been great. I would recommend this place to anyone.
Michelle is a wonderful person to conduct business with. She has a wonderful personality to help you with your transactions and I would recommend anyone to her for any storage needs. :-) Juhnnie D. Singleton
Michelle is a very nice person. She offered suggestions that helped me with my storage needs a few times. This year I was finally able to downsize to where I no longer need additional storage space, but I will be coming back here if I should need storage again in the future. Thank you very much!!
I've been at this location for 3 years. And have been very please with the service and security of my belongings, many thanks to Michelle for assisting me with my move she's very helpful snd profesional. Thank you public storage.
Michell was Awesome I loved her service
Happy with the service. Michelle the girl who works there provides excellent customer service and trys to adress and solve any problems that come up
Michelle was very helpful and friendly. Excellent customer service. I would recommend to all family and friends.
Michelle is The Greatest! At a stressful time, professional and thoughtful assistance is truly what one needs, Michelle is a managerial keeper: she reflects superbly upon public Storages' business image!! Way to go, keep up whatever it is you do to keep this type of person on your staff, you will always have a well-run efficient and clean location for all types of folks who have many different storage needs. Montie Thomason and Stephanie Fisher, Mini Drive Vallejo, Ca. We recommend this facility wholeheartedly!
The customer service was great! The customer service representative Michelle had an awesome attitude and is a really good representative. She's a great person for her position! Great positive attitude and great enthusiasm
I want to tell everyone that this storage facility is the one to go to. Michelle has excellent customer service and willing to go the extra mile. I was hesitant at first but she showed me different options where the price was affordable and the variety of sizes available worked out great. Thanks Michelle.
I went there for a couple boxes and Michelle was very helpful. I never thought about the size matters when stuff is heavy or light. It really does if you think about it. Anyways the place welcomes you with a smile so I would definitely go there again
I love Michelle she is always such a great help. . Please keep her around. ..
Love public storage, Michelle is the best manager on site, she does a great job with me and other customer that I referred to her as well, #teammichelle@publicstorage please go visited her if you need a storage.
My girlfriend has a unit at this location and she says the customer service is top-notch. She travels constantly and Michelle is always polite and understanding with her telephone reminders to catch up on the account. I know that professionalism means a lot and the staff is also very congenial in person. They take pride in their work. This is a great facility we recommend renting from!
Michelle and Dominique always give great customer service in these trying times. I thank God for these ladies their so kind and compassionate.
Michelle and Dominique are great!! They always are willing to give a helping hand!
I would recommend people coming here because the customer service is great. I have been coming here on n off moving my items in and I'm always greeted by a smile with Michelle. I would recommend customers coming here for storage.
I had a very good experience here in public storage at mini drive and Michelle is such a wonderful help with everything. now I'm moving out but My use of storage has provided excellent service and, I really appreciate you are being here. I'll be sure to come back and I will recommend a friend so thank you michelle.
to whom it may concern everytime I come through the public storage michelle is very active her alone with Dominique very very polite and willing to go the extra mile for attendance I really appreciate her kindness and her smile everytime I come to Public storage she's very very very busy there should be more like her and Dominique who work for public storage. thanks for all me the opportunity to write this message D71
Public Storage on Mini Dr. In Vallejo is the best one I have used thus far. Clean, well kept. Michelle who works in the office is very professional and cool. It doesnt hurt that she is a RAIDER fan!
I went in looking for a some boxes and the nice young lady at the front desk, i believe her name is Wendy, was extremely helpful. I mentioned to her I might be interested in renting a unit soon and she showed me around the facility, answered all my questions and gave me a lot of information. I was very pleased with the customer service. Will definetly be coming back to her. :)
Wonderful, michelle and erin are great
Yes I would like to say Michelle has good customer service skill has a big smile very welcoming I would love to storage her and would request people to come you would be happy
It was a good place for me to have my things Michelle has good customer service skills I would come here again and I would request people to come
If you want a place to store your items, Mini drive is the place to go. I stored there in between moving and the manager Michelle helped me with everything I needed. She made sure I had the right size unit and I didn't even realize they had so many items for packing either til she grabbed a few things for me. Michelle has great customer service so see for yourself.
Pleasant professional helpful staff - -- Thanks Michelle !!
Michelle the manager was very accommodating, very helpful for my needs and all in all great. I wish there were more people like Michelle in the world. Highly recommended and again thank you for your help Michelle you are THE BEST
I have been a customer for about a full year, and the services where always fantastic.. The communication where timely and pleasant...And as far as being affordable you where even better...Just recently a staff member (Michelle) gave me some fast and well needed help..Thanks to her all the issues where solved and all my belongings in my new apartment before the new year begins...Thanks again MICHELLE...you guys keep doing good deeds have a blessed new year....
This is an Amazingly good storage facility it is like a family owned business, not a national chain. Both Krystle who was manager when I moved in (to multiple units in March) and Michelle provide A plus! Customer service and the place is very clean and feels totally secure.
I have been at Public Storage Mini Drive for about 6 mo and The staff is AMAZING ! I must say Krystal Jennings bent over backwards to help me and meet my needs. The girls in the office Dominique you are the best. This woman was out calling for my cat who would not come out of the storage for over a month.here kitty kitty here kitty kitty was Dominique EVERYDAY. We finally caught our little cat and she is safe and sound in our new home. Now we have New Management and her name is MICHELLE DIVER Wow ! This lady gives new meaning to the word professional ! And efficient is an understatement when it comes to how she runs the place. Amazingly Clean, Fresh Paint, and Cool new vibe. I'm sorry to be leaving. It feels like Family At Public Storage Mini Drive and I will miss you all. So if you want Professional Well Organized Efficient place that's Clean Safe and Family oriented to store extra stuff PUBLIC STORAGE MINI DRIVE with MICHELLE DIVER IS IT.
Michelle has excellent qualities!!! Customer service qualities is a A plus!! As I walked in she greeted me with a smile, which is just PERFECT!!! She gave me a tour of the place, she was informing me of all the policies of the property. And she is a perfect consultant in that she id very thorough and efficient. She has great personality..Hooray to Michelle, never have I come across such great and excellent customer service...THANK YOU MICHELLE.
The property manager Krystle is nice and is very attentive to her customers. She keeps the property clean. She definitely made me feel comfortable and answered all of the questions I had, with no hesitation. I would really recommend this property to my friends and family members!
The representative Dominique was knowledgable and helpful.