Public Storage Self-Storage Units at 300 E Larch Road, Tracy, CA
Address
300 E Larch Road Tracy, CA 95304
Property Open
Mon-Sun 6:00 AM - 9:00 PM
Storage Facility Features
Climate Control Storage

Boat Storage

Car Storage

RV Storage

Small, Medium & Large Storage Units

Indoor & Outdoor Storage Units

Property Manager Lives On-site
Property Open
Mon-Sun 6:00 AM - 9:00 PM
Storage Facility Features
Climate Control Storage

Boat Storage

Car Storage

RV Storage

Small, Medium & Large Storage Units

Indoor & Outdoor Storage Units

Property Manager Lives On-site
Close Location Details
View Location Details
---

4'x5'

---

5'x5'

---

5'x5'

Climate Controlled

Inside unit

1st Floor

---

4'x4'

Climate Controlled

Inside unit

1st Floor

---

5'x10'

---

5'x10'

Outside unit

Drive-up access

---

5'x10'

Climate Controlled

Inside unit

1st Floor

---

10'x10'

Climate Controlled

Inside unit

1st Floor

---

10'x10'

---

10'x30'

---

10'x10'

Outside unit

Drive-up access

---

10'x20'

Outside unit

Drive-up access

---

10'x15'

---

10'x15'

Outside unit

Drive-up access
Nearby Self-Storage Locations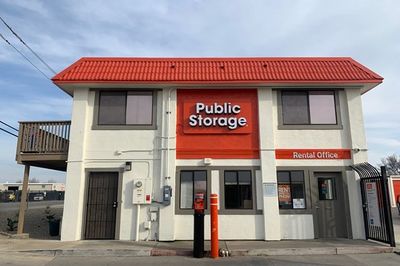 Self Storage Near
400 W Larch Road
Tracy CA 95304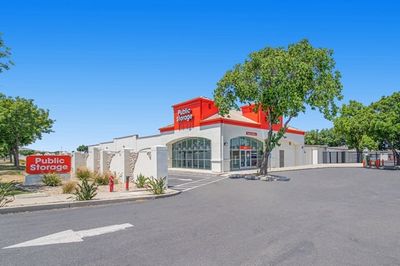 Self Storage Near
1615 W 11th Street
Tracy CA 95376
Resources from the Help Center
See what fits in different storage unit sizes
At Public Storage, You'll Always Find...
Keypad Access

Friendly Staff

Month-to-Month Rent

Moving Supplies Available

Free Parking

Well-Lit Facilities
Reviews
( 336)
This storage is the best one I have used. Carmen was great. She is professional, sweet and very helpful. If/when I need another storage, I will definitely come to this one.
Excpetional service! Super friendly!
Carmen was really helpful and friendly we found her around property she ready and willing to help us
Horrible service at this location. The lady left after she knew I was arriving in 15 minutes. I was standing outside in the heat, which was 103°. Never again. She needs a new job or better training. I went to a better storage place. #you lostagoodcustomer. With $$$$$
Recently, I had a unit with this place for over 4 years paying close to 300 a month after all monthly fees and insurance. A recent financial change caused us to fall a month behind so they placed a lien on my unit. Next thing you know, my unit is sold! The only notification I received of this sale was through email (in spam folder) with no dates and time. I reached out the following business day to get the time and day to avoid the sale. Instead, I learned my unit had already been sold! After all those years of paying the space and just like that my belongings were no longer mine. Never again will I consider this place nor would I recommend it to anyone. Think twice before coming to this place or your stuff will be gone the moment you experience a financial hardship.
On June 1st 2PM to closing time there was no one in the office on Larch road in Tracy, CA and there was another person waiting that called and left and I needed to pee.
I am happy with this facility. The staff is great.
Great service! Was able to utilize for what was needed!
Carmen is so awesome and helpful i tell everyone if they need a storage to get one here she goes out her way to help and get to know all her customer ty
Great place to store your goodies
This place is wonderful. The staff is great ... hello CARMEN! This place is definitely a business that's put the customer first.
My experience here at this location could not have been possible without the professional service provided by Carmen. Friendly, efficient and very informative. I'm glad I chose this storage space for my things. Such a great experience-Highly recommended.
This was my first time renting a unit and Kim and Carmen were very kind and helped me work through the process seamlessly. It was a great first experience at this!
Great service regardless of the stink from the potty plant across the street
Excellent customer service 💯👍🏻 CARMEN was very helpful with us to find the perfect storage unit.
Nice clean storage facility. Well run by the staff.
Grate facility ,always clean . Love the desk lady! She can help you with any and all questions!!
Kim was very helpful when I came to look for a storage unit. Very patient and explained every detail she possibly could also answered all my questions. She has wonderful customer service 😊
Melissa Lopez was so nice she showed us the area showed me how to open the gate and the affixed hour Every thing was alsome.
The experience was great I loved the front desk lady Melissa Lopez she was amazing I went with my wife and kids she was so nice great customer service.
Good customer service and well maintained
Thank you for the help everything is good the lady is very professional
Carmen is the Best! We have nothing but good things to say about this place, I will definitely use their storage in the future.
Carmen is very knowledgeable and helpful at this Public Storage Location.
Carmen is amazing so helpful. If you need a storage this is where you need to go!!❤️❤️❤️
Carmen is awesome to work with. Units and facility is clean.
What a joy it was to work with Carmen. She walked me thru the entire process and kept it simple. She was helpful, kind and courteous….Thanks Carmen!
I had a great experience with Carmen; she was so helpful with a very complicated situation and my overall experience was efficient. Contactless constant access to my unit made so easy.
Norma is an incredible GM and is super helpful! She helped us get moved in with less than a days notice!
Thank you for the wonderful service!!
I would specifically recommend this location to friends and family, or anyone looking to store their belongings. The staff is friendly and very helpful and the grounds are always clean at this location. Carmen, thank you for all of your help. It is always greatly appreciated!
When I went to Public Storage, I had a great time. Norma was a great help to me and she really helped with the process. Great customer service!
Great customer service from Carmen at the east Larch Tracy location👍
These guys saved my butt at the last minute. The contactless everything is a god send. I rented in middle of night, went in first thing in morning, before office even opened, until ready to go, even had lock inside. The manager and staff here are super helpful and friendly, always willing to do what they can to make it work. I definatley recommend.
Thank you for the support and thank you for the great service
Norma at 300 Larch Rd was awesome! Great customer service !
Norma @ 300 Larch Rd Tracy was so helpful and kind. Great Customer service.
Good storage facility. Great customer service from a wonderful lady working in the office named Norma! Everytime I've had any interaction with her or needed any help she's always been very helpful and very professional and friendly. Makes going into my storage a whole different experience than from others.
Great customer service! Thank u norma your the best!
Lovely people , warm welcome as well ‼️ Norma is one of my favs at this particular site I advise anyone in the area who needs a unit to try this location
Thanks much Norma!!! You are awesome. I reserved the wrong unit for my needs and when checking in Norma helped me to upgrade the unit in no time :) If you need storage in the area I HIGHLY recommend you use this facility; Carmen and Norma will make your life very easy.
Norma is fantastic! Her customer service was phenomenal and friendly demeanor refreshing :-) There was a mishap with my reservation, but she had a solution figured out before I had even arrived! I'm usually leary of big chain self storage rentals. But, life circumstances call for short term choices. After my experience today, I'm so glad I chose this Public Storage location 😊
Hi this is Lolita keys and I would like to let you know Clarissa is a very pleasant beautiful young lady very. And I really enjoyed working with her do you have a very very person working with your company definitely a big flirt pole very much
Mrs. DeLeon was very courteous and attentive when I came in to do my payment. Always get great customer service.
Went to Public storage to inquire about getting a space. Norma was very friendly and helpful. Great customer service. Thank you!
Very polite management !super clean property ,I'm very pleased they explained everything to us, we didn't have any questions ! Very thorough customer service , Norma and Carmen were very friendly ! We got our storage and such short notice and they handled everything great!
Always have received very good service from Norma.
Polite, Very helpful, and easy! Norma found a storage unit that was perfect for me. I would highly recommend this place. Thank you Norma Carbajal, for all your help🙂
I highly recommend this place. Norma was very helpful and took care of our needs. Thank again Norma
We are very happy with the customer service that Norma and Carmen provided. I recommend this location highly.
Norma and Carmen were helpful and easy to work with. The place is secure and it was easy to move in and out of. Thanks and God be with you both!
Norma was an amazing help! Willing to go above qnd beyond to find the answers to our questions and help with options. Thank you!!!
Carmen and staff are great. Very polite and patient. The facility is well kept. Their customer service and conversation is always spectacular.
Very accessible storage locker
Norma the manager was very nice and helpful when answering questions I had, she had good customer service, when I went it to make a payment and very polite
Awesome customer service at this location!!! Went in to make storage payment and had some questions about additional storage sites, spoke with Norma. She answered all my questions with a sense of professionalism and confidence, will be a loyal customer because of her!! Clean and safe storage facility
My experience with public storage was fantastic. The staff is very friendly and very informative especially Norma. She was able to answer any questions I had and was very delightful to speak with. Excellent customer service from her and she made the whole process go very smooth and organized. Very happy I came here.
Norma was very friendly and provide good customer service
Love this place! The last few times I've come in to make a payment, Norma has helped me out and it's always been so smooth. She is always so friendly! Would definitely recommend this place to store anything you need kept safe.
Went in to make a payment and Norma was wonderful! Excellent customer service!
Mary is very helpful and professional at her job. Fast service.
I walked in , told them exactly what i was looking to store . The associates , Mary and Carmen , offered right on the spot to see available units and helped my pick the perfect one . Definite 10/10 stars for the property and the staff .
Great service. Quite safe location. Mary was fantastic. I would recommend this public storage over all other in the county.
Worked out great. Pretty much what you'd expect from a storage unit.
Norma was very friendly and knowledgeable.
It was good 💯💯🔥🔥 The woman was nice I think her name was Mary
I just have to say " Norma is amazing "!. I lost all my keys,including the storage unit key over the weekend and my storage is beyond being priceless value for me. I'm so grateful for her professionalism and sweet customer service. I thought I was going to have to wait ten days to get access again to my unit and she called me first thing this morning and has already replaced the lock for me. She is courteous and is an ultimate blessing to myself and to her job. I just appreciate her more than words could say.
I opened up my account with Public Storage 300 East Larch Road in 2018 with the Property Manager Carmen. She's very knowledgeable, friendly, caring, courteous, and professional. This location has cameras and Management that lives on site. I recently started dealing with the Relief Manager Norma she's just like Carmen very professional and personable. If I have a question and they can't answer it they ALWAYS return my call with a resolution. I was recently laid off due to COVID-19 Carmen and Norma have both worked with me regarding resolving timely payment issues. I HIGHLY RECOMMEND Public Storage 300 East Larch Road Tracy, Ca. I took the time to write this because their attitude has not changed in the 2 years since I've been here. Now during this Pandemic they have been so understanding and helpful. This is how you keep and get repeat customers. Hats off to Carmen and Norma. Thank you
Great customer service, Norma was able to answer all my questions.
Came in just to make a payment and Norma helped me out. She gave me over the top service and made the trip to make my payment much better! Thank you Norma and public Storage for the great service!
Great Customer service! Went in to make a payment and the person assisting me was very friendly. She was nice and handled the transaction quickly and with a smile!
review for Public Storage on 300 E. Larch Rd. Tracy. My sister is currently going through a nasty divorce. She rented a unit at Public Storage to store "15 years" of her failed marriage (her words, not mine) until she's mentally ready to sift through. The funny gal (I believe her name was Norma) at Public Storage made this painful experience not so bad. By the end of the transaction, Norma had my sister and I laughing. Norma was so helpful and empathetic. She truly cares about Public Storage's customers. Thank you Norma!!
This is my first time ever renting a storage place in Tracy neva thought my first experience would be so easy & stress free with the COVID 19 goin on its was hard to find a storage place at first but goin on the internet made it a little easy but what made my day evin better was the costumer service she was very nice & pleasant. I ask if I could see the size of the storage I wanted she took me to see the size & was happy bout it made my purchase that day.
Thank you for the great customer service 😀 there attention to detail and friendly customers service was truly appreciated!!
I made a reservation on the 1 800 number. When I arrived, I did not get what I requested and prepaid for. First off, "environmental controlled" doesn't mean air conditioning as one would think. It means if it's 100 degrees outside, the unit will be only 90 degrees inside. The air conditioning is not set on high but below minimum. It's best to go directly to a Public Storage location rather than doing it on-line or through the 1 800 number. My experience was saved by the managers, Priscilla and Norma. They actually were sorry that my unit wasn't what paid for, and they I took the time to help me find the unit that is environmentally controlled at the same location so I wouldn't have to go home and unload my car. Their customer service is great and saved the day. In fact my rental unit I ended up getting is even better than what I was given through 1 800. I am satisfied now even though the air con isn't set on high.
Lady at the counter Norma was very helpful. Had some stuff in my unit that had fallen over and she didn't hesitate to help me. Funny lady actually. Thanks Norma.
Went to the storage to get prices and had such a wonderful experience, not to many people with great customer service thank you again Norma for all your help! 6/13/20.
5 Stars for Norma, Very Professional (6/14 &6/15)
Came here this past Monday & I gotta say the staff here made me feel so comfortable!. Norma helped me out & was super patient with me & answered all my questions because I'm new to renting out storage. Glad I found this place.
So far everything's good, safe secure place to store your stuff
Amber is awesome! Great customer service
Interior hallways are extremely narrow & they have these funky locks that you have to buy from them for $21. If the people that work there weren't so nice I would have given it 1 ☆
The storage unit is very secure are very clean very inexpensive and the staff is very knowledgeable.
Carmen is always pleasant and helpful. Is a pleasure coming to her location.
Chill place Chill people Chill overall.
Great Customer service and units are very well-kept
Amber was very professional and super nice. Got me in and out in no time!
Amber was awesome and detailed!!
Carmen is very helpful and keeps the property clean.
Was taken advantage of and was forced to make a review before I left. I have a son on that has Autism and Carmen put pressure on me witb the lock sell and insurance. Let her show all notes she puts before signing. She saw I had a son with autism take advantage of me... What can she do to you.
Pooja was a huge help! She should me how to install my lock! She was great! Thank You 😉
Awesome experience Carmen is the best ever. She handled all my issues quickly. Great job!!!
We used them for a few years and loved there service and always checking on our unit to make sure everything is safe and they are always someone there to help out definalty love the rate as well
Always great service with Carmen.
This Public Storage is nothing but amazing. Carmen help me rent a storage unit with no problem. Great customer service and always available. Highly recommend looking into East Larch Rd. Public Storage
Carmen has been such a big help with me getting a storage unit and she has such a warm and loving personality that just makes you feel comfortable.
Carmen is nicest friendliest person I meet at any public storage
Carmen is awesome. She helped me every step. Thank you ps.
They are very nice and very accommodating:) thank you guys!!
Carmen was awesome. Very helpful!!!
Carol was excellent. She was very helpful. I recommend using this storage based on Carol who has excellent customer service skills.
Mary very helpful, very nice great service
What a wonderful experience. Such a great team there. Very helpful great deals. Check them out
Thanks for helping us and with helping my dad get back to his car
Thanks for the help great price
Carol was the best helper today! She had great customers services skills and was the best at helping us find the best price possible.
Carol help and she was great thanks for prefect customer services
Carol was very outstanding and helped us out with everything from start to Finnish thanks for your outstanding customer service and the prices were out of this world
The staff was very helpful and nice. Only needed a month and they made it easy and affordable.
Carol, the best representative for public storage with awesome customer service.
Carol with public storage was extremely professional and more than helpful. I recommend this facility solely on my experience with carol and staff. The price was the best around for the unit size I rented (10×20). Moving is always a hassle, but with Carol's assistants and accommodations I was able to relax and not stress. Thank you Ma'am.
Great service friendly staff very helpful!
Very helpful and great service .
Tianna is awesome! Thank you for your great service
Carmen the best, keep the property clean, good customer service
I had moved my stuff in Public Storage. Carmen has provided great services to settling me down for everything. She was very helpful since I was not aware of the process.
Carol was amazing. She has great people skills and very good at her place of business. Thank you so very much for the excellent experience!
Carmen so great and so knowledgeable she was so helpful ahe is so kind a sweet u guys are lucky to have her so I shiild give her a raise thank u so much carmen
Kayla was more than exceptional. She explained everything to me in a pleasant manner. I didn't feel rushed or pressured. It was a overall wonderful experience. Thank you Kayla
Great storage unit. Caraol was very good and helpful in getting my unit set up
I needed a storage space for my belongings and upon coming to public storage on E Larch road Carol helped me and walked me through the whole process and answered all of my questions. Very friendly. I recommend to anyone who needs a place for their stuff.
Carmen has awesome customer service! Very fast accurate help with my unit & also my bill.
Good service.Good prices.
Carol was awesome in helping me get my unit. She was so helpful and fast. I recommend this location and ask for Carol. Best service Ive had with Public Storage!
I came into public storage and Carol did an amazing job assisting me in finding the right unit. I highly recommend public storage on Larch! Thanks again Carol!!
Carol was very easy going and accepted my sense of humor. Paperwork was fast took about 15 minutes, wonderful storage facility I'd recommend to everyone. Plus the 1st months 25 bucks!!
Carmen is very professional and helpful. I would recommend. This storage location to my friends.
Carol and Carmen, go above and beyond the call of duty. Best Customer service.
Alyssa is very friendly and has great customer service. Took care of me very efficiently
Carol was very helpful...love the facility great place and safe to store my goods have been here 5 months and no complaints
Carol was extremely helpful with the process and showed us our unit and made sure it would work for us.
Carol... Great personality and wonderful customer service.
Customer service here is great. Carmen and Carol
Carol was really kind, very helpful and very informative.
Thank you carol for you help it was really pleasant you helping me through this time the service was just awesome and I will recommend other thank you
I'm very impressed, with the customer service at this facility. Carmen, is very helpfull. My wife, and I are very happy with our unit. We feel that our belongings are safe. Thank you Carmen!
excellent service girls where very helpful would recommend for sure
Magen & Dante were amazing great hospitality
Carmen and Megan are great!
Megan & Dante is great customer service!
Carol was awesome in helping me obtain a storage unit at the last minute. She was so helpful and fast. I recommend this location and Carol along with the location a few blocks down. The first location didn't have the size I needed so they made a quick call to Carol to set it up. Best service Ive had with Public Storage!
Very helpful and friendly!
Brett was extremely helpful and not to mention he is a Sagittarius just like me lol I really appreciated his help keep up the good customer service
I came to Tracy homeless l mentioned it to Carmen she help me at the right time to located a place in Tracy. I am extremely greatful for Carmen's going the extra mile help. I just wanted to says thanks for Carmen's help. Carlton McAllister Public Storage tenant.
Thanks for the friendly service
Great personalities both Carmen and Julie. Thanks Ladies!!!
Julie was awesome. Thank you Julie.
I've always had a great experience storing at public storage..it is a safe facility, the staff is awesome ,helpful , friendly... I've stored at public storage previously..and I always come back because it's simply the best.. Oscar.. thank you staff at public storage
Julie and Carmen have been very helpful with the reservation and the check-in process. I came a little after 1:30pm, which was their lunch time but Julie waited for me to make sure I could get checked in. Overall a very nice experience. Thank you
Carol went far above and beyond in providing amazing customer service. I would not hesitate to use Public Storage again in the future. Thank you for your professionalism and kindness.
They are awesome. Great customer service.
Staff is extremely helpful and friendly.
Great and courteous service. Julie was great!
The staff and the property itself shines! The property manager Carmen and her crew will go out of their way to make sure that your experience and your property is safe and secure. I've had nothing but a pleasurable experience dealing with this location!
Very helpful, great place to store your stuff!
Thank you Carmen and Julie for your help you guys are awesome!!
Very kind and respectful ppl just giving a 2 because yesterday we wanted for the 1st time put out stuff in and the gate code was wrong by 1 # and today I'm a mother of 4 kids can't be driving with no car seats so have to wait for husband get home and go but they never told me they needed an actual California ID to let him put stuff in the storage and put our lock on so very low on that didn't like that because we come from Modesto we nearly have for the gas and you guys do this very unfair on that site sorry was going give a 5 star but can't do it with this just happening. Sorry.
Here at public storage Carmen and Julie are very nice and helpful and did wonderful job with customer service
Friendly staff and low prices. Have had a unit here for just over a year and have never had a problem. Carmen is super helpful.
Carmen and July help me few time to get the perfect size of the storage I née it , and they are very nice all the time
Carmen has always been helpful. Good service.
Excellent help very pleased Carmen and Julie very helpful and went above and beyond for our services
Thanks Julie and Carmen for being a great help will be back next time I need storage
Carol was great. Smooth process and was set up in about 10 minutes.
So when I got this unit I was specifically told that they prorated the month, after closing out my storage unit I was then told since my unit was on auto pay I had to call in for my refund of money. Come to find out I was lied to by the lady who opened the storage unit for me. That specific location does not prorate so don't get fooled by that stuff cost 259$ even though I canceled out that unit on the 2nd. So now they get to double dip on a month of rent 259 from me and if someone else rents it another 259$ .
We came to public storage on very short notice, and maricella was very helpful and showed us our unit and walked through the prices and explained everything to us very well and she took the time to answer all questions we had.
This facility is awesome...great employees, always willing to help. And Carol and Julie are wonderful, made my move in and out a breeze!!
Carmen was very nice and fast. A pleasure to have as a customer service advisor.
Very friendly and clean. The ladies In the office were great!
The office staff (Kernesa in particular) are very helpful and friendly. Very clean and well maintained facility. Highly recommend!
Great customer service. Extremely easy reservation and move in process. Unit was clean.
Great service and old fashion service very happy to have found this place.
Friendly and very nice customer service.
Thanks to Carmen I'm able to store my stuff safely and have really great customer service provided for me thank you Carmen, your wonderful.
The staff here is really friendly. We keep coming back and forth here to store some of our heavier items. Carmen always takes good care of us whenever we stop by. Look out for her. Place is always safe and I definitely feel good about keeping stuff here. Thanks again!!!
Hidden fees and expensive!
Carmen esa veré helpful in explaining everthing to us and Hellín us with oír ahora te needs!
I've had this storage facility for a while. Everything is taken care of here. One of the employees saw my storage unit was dirty, so she brought me a broom and dust pan to clean it out. I was glad she went out of her way to do that. I really like this public storage.
Odd group of people. They follow you to your storage locker after you key in your personal code, they ask you if it is you like they don't already know, and then proceed to ask if you would write them a good review on google. Probably wouldn't mind if I wasn't busy moving my things and they weren't so stalker-ish.
Rented a unit yesterday from Theresa. She was terrific. She made the experience what it should be always. Quick, easy and she answered all my questions. Theresa is a person I would do business with over and over.
The customer service is very good at this location, with both Carmen and Teresa providing excellent service. We have rented here several years in the same storage space, and the experience has been extremely positive.
Carmen she is really nice person she's awesome thank you Carmen
Ask for Carmen she was very informative and answered all our questions.
Chris was great! Process was super easy and the units are very clean
great service!!!! appreciate all their help :)
Close by my house and great service
Carmen Was Great help, We will be back.
A wonderful experience with a very friendly welcome. Theresa made a major difference and actually brought some sunshine for the day I came in. With so many places to store items it's always nice to have a warm welcome. First impression would get a A+ with Theresa Thanks Kevin McKoy
Jessica and Carmen were awesome, great customer service A+
carmen is always showing good customer service. Iwill come back. when I need another storage.
Car man is such a lovey lady.
Carmen the greatest , she take care of her customer.
I have been a regular customer, and the staff is very helpful and friendly. I will recommend my friend and family to public storage.
CARMEN IS A WOUNDERFUL employee who is very courteous and gets the job done. and can help you with any storage need you got going on
great service Carmen help me out to get the size storage
Jess and Carmen are awesome. Verry helpful.
The girls that work their are great and very help, Jess and Carmen helped me find the best unit that fits my needs, answered all my question. They're great.
Carmen is very sweet I'm always greeted with a smile.. thanks for protecting my goodies ;-)
I enjoy coming into this location because everyone is always very friendly and professional.
Awesome service. Will do business again. Very clean areas. People. Are very courteous and helpful.
I love the convenience to each storage unit the space is a very big deal, but most of all the deals that I got upon doing business with them. Thank you so much Carmen for your great customer service and willingness to help. Thanks for all the reminder calls to pay my bill as well. Keep up the good work!!
Exellent customer service. I defenetly recommend this storage to anybody.
Customer service, I would recommend friends and family to public storage.
Where do i start. I came in somewhat overwhelmed with moving as many of us do and Carmen made everything better. Her friendly upbeat and professional attitude made everything so easy and affordable. Not only did she do her job i feel as though she went above and beyond to meet my needs. Search no more your stuff belongs here at PUBLIC STORAGE.
Friendly and knowledgeable staff. Great place to store your stuff.
Carmen has great customer service,If i need a storage unit I will definitely go to public storage.
Went to get information at this location. Was greeted by Julie. Friendly and informative. I didn't need the unit yet. But will defiantly be back.
This place is great! Wonderful people to work with, always extremly helpful, cheerful and nice. Clean facility, including restroom! Great prices, and very roomy roads betwen lockers. Never had any bad experiences, only great ones! For the LOWEST prices in the area, you can't beat this place. Lucy, Carmine, Teresa and Jessica are top notch. I have over 20 years in the storage buisness from working with my uncle, and these folks know how it is done. Patrick Purtle
Carmen was great and julie great thx very helpful thx
Customer service has been excellent
Good but late fees is to high
Theresa provides the best customer service ever! Made my storage experience a breeze! Thanks a million!!
Really fun storage auctions nice crew and really quick service
As a Public Storage customer I was helped by carmen at the store in Tracy she was very helpful she answered all my questions and it was a great experience with her if I ever need to use public storage and again in Tracy California she would be the one that I will come to see she's a great person a great manager and give you all the help you need to make sure that your furniture or whatever you have in storage is protected and she give you quality service.
Carmen was a wonderful help!! Super clean and awesome prices.
Luci was very friendly i had great customer service from her
Just went in to get a few boxes , what a great staff, very friendly and helpful.
I have received the most proffessional & friendly service from Theresa & Lucy. They know whats involved & how stressfull moving & storing your possessions can be & they try to provide everything you need to make your moving & storing experience as stress free as possible with a smile & patience. I have rented units at 5 different locations & I like this one the best.
Everyone that works there is fantastic.
Thanks Theresa for the great service, made my move much easier.
Thumbs up!!!!! I recently walked in to the nearest public storage facility and was greeted by two lovely ladies- (Julie and Kernesa) who were very gracious and helpful in making the decision to rent a storage unit there. Thanks Public Storage, I will always recommend your location for storage purposes!!
Lucy has the best personality for her job and always called me to remind me rent was. Comeing due
alway smile nice and fast
Great service. Service exceeded my expectations.
Thanks Theresa for the excellent service ! I'm very happy I've chosen this location to store my belongings . Thank you .
Great service and friendly staff! Teresa was great!
I applaud the courtesy and customer service that I received from Luci. Very seldom do you run across a person with such a pleasant personality.
Very friendly site manager. Area is always clean and inviting.
Wonderful lady helped us out. She was very friendly and helpful. Best option for storage.
I have been with Public Storage for 3 or 4 years. Luci calls me by name when I walk in the door and she is always friendly and happy. I am happy with the service I receive. Luci thank you for all you do.
I had an excellent experience with the Public Storage on the 300 East Larch Rd. Luci and Theresa are the best!
Luci and Theresa are very helpful and informative concerning the facility. I enjoy working with them around issues that come up for me. The area is always clean and well kept. Joni
I got such great service when i went in Luci & Theresa were verry polite. They were able to help me get the right size unit i needed and packing supply.
Theresa and luci gave me the best customer service ... I will definitely let evryone know of the wonderful service they provide
Me and my family are going through a very devastating time in our lives, a temporary rough patch so called. Nobody was there for us in our time of need at Public Storage, except for your 5 star hands down outstanding worker Theresa. Not only was she caring and friendly to my family and I. But she was actually a real person and helped us. She really showed me there's still good people in this world. She's truly a down to earth, devoted hard worker. She's truly the main reason why I chose your storage.
Luci & Theresa are always friendly and professional. They are able to answer all my questions and assist me with any changes I need to make to my account. They keep the facility clean and orderly. I appreciate what they are able to do for me.
iv been having my unit here for over 6 years now and i never felt so secure Luci and Theresa they do such a really good job of making sure that everything stays safe and secure she always has a really nice attitude and makes the customers happy and overall it was a very good experiences there and more to come these. i love it here because those two employees go an extra mile in what they do. a big A++++++👏👏
Today has been a rough day. I left the auto shop feeling like I was robbed blind. I needed a storage place so I did an online search. The search led me to Theresa at Public Storage. After setting up a time to meet, I showed up late but Theresa was still attentive and eager to help. She thoroughly detailed all the terms of the contract and reassured my understanding. Theresa is an asset to the company and I now have a go to person for storage. I would highly recommend Theresa to anyone seeking to find storage and guarantee that you leave with a sense of satisfaction
I have been a customer for two years Donna and Theresa have always gone out of there way to help me and meet my storage needs! I recommended this facility to my friends and family!!
My husband and I would definitely recommend this storage facility to everyone. Luci actually helped us, she had excellent customer service and was very polite. She had us in and out quickly. Thank for making our move less hectic.
I would like to say that my experience was refreshing. Your employee Theresa gave me great customer service .. Im glad i choose this location.
Luci assisted me with renting my storage unit. She was really informative and got me in and out in no time at all. I strongly recommend this place, I also recommend making a reservation online it's cheaper.
I am very happy with this convenient and well laid out facility. Theresa did a great job of setting me up as a new customer and making everything a breeze!
Employees are always helpful and in a good mood, facilities and property clean, and employees, the very few times I have had to deal with them, cheerful!!!!!!!!!!!!!! What more can you ask for?????
In the three years I have stored property with Public Storage they have been very helpful and friendly, particularly the facility at 300 E Larch Rd in Tracy, CA (08038)
I showed up at the Public Storage location around 1:30 pm which is normally their lunch time and Both Theresa and Luci put off their lunches to assist me with paying on one of my units and also showed me another unit that i ended up renting. This to me was top level customer service and they went above and beyond. I will recommend this location to anyone who is looking for a storage facility. Every time i walk in to the office Teresa and Luci are always smiling, friendly, and willing to do anything to make my visit a pleasant one. Thank you Theresa and Luci!!!!
Not alarmed not climate controlled no fire sprinklers. Customer service excellent price great. Watch out it can cost 55 dollars or more just to move in even though 1 dollar first month rent. Use online reservations it saves you money.