Public Storage Self-Storage Units at 914 Hopper Ave, Santa Rosa, CA
Address
914 Hopper Ave Santa Rosa, CA 95403
Office Hours
Mon-Fri 9:30 AM - 5:00 PM
Sat-Sun 9:30 AM - 5:00 PM
Gate Access Hours
Mon-Sun 6:00 AM - 9:00 PM
Storage Facility Features
Indoor & Outdoor Storage Units

Property Manager Lives On-site

Small, Medium & Large Storage Units
Office Hours
Mon-Fri 9:30 AM - 5:00 PM
Sat-Sun 9:30 AM - 5:00 PM
Gate Access Hours
Mon-Sun 6:00 AM - 9:00 PM
Storage Facility Features
Indoor & Outdoor Storage Units

Property Manager Lives On-site

Small, Medium & Large Storage Units
Close Location Details
View Location Details
Outside unit

Drive-up access

Outside unit

Drive-up access

Outside unit

Drive-up access
Nearby Self-Storage Locations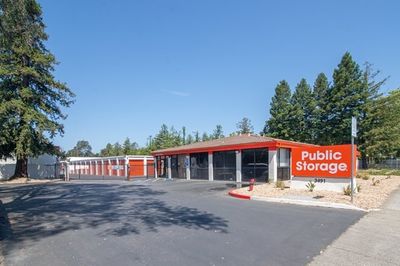 Self Storage Near
3491 Santa Rosa Ave
Santa Rosa CA 95407
Self-Storage Near Santa Rosa
Resources from the Help Center
See what fits in different storage unit sizes
Santa Rosa Storage Units Near Highway 101
Santa Rosa Public Storage offers cheap self storage in a convenient location, right off U.S. Highway 101 between Hopper Avenue and Fountaingrove Parkway.
A Northern California property in the heart of wine country, this location offers customers the choice of indoor storage units or outdoor storage units in multiple sizes and dimensions to tackle different loads.
Trips out to Nagasawa Park are a bit easier to plan for when all of the necessary hiking gear, fishing gear or boating supplies are stored in a handy 5x10 storage unit at this location.
Remodeling a home near Schaefer Elementary School and everything inside the home needs to be packed up before the project can get going? Breathe easy knowing a 10x30 storage unit can fit all of the family's possessions inside, including furniture and appliances too.
Swing by the rental office to purchase moving supplies, from moving boxes to packaging tape and bubble wrap, and speak with the property manager who lives on site or the professionally trained staff on hand 7 days a week.
As one of the biggest cities in the Bay Area, Santa Rosa blends sprawling vineyards with modern suburban amenities and endless outdoor recreational options, making it one of the more unique communities in NorCal. Whether it's for work, home or play, whenever the need for some extra storage space suddenly arises, head over to this Public Storage in Santa Rose for affordable storage solutions year after year.
At Public Storage, You'll Always Find...
Keypad Access

Friendly Staff

Month-to-Month Rent

Moving Supplies Available

Free Parking

Well-Lit Facilities
Reviews
( 242)
Carole is the best you have thankyou
Such great service! Thanks!
OMG...Alexah......so great, very helpful, kind and courtesy. Answered all of my, what if questions....love her
Carole is one of a kind. Not only is she very charming- she is also incredibly helpful. Love having her as my storage unit manager! A++
The staff were very helpful when I downsized from a 10x15 to a 5x5 storage unit.
I am super grateful to have found this place! Carol (the main lady I always talk to) is so sweet and suuuupppper helpful! She taught me how to use the app to gain entry through the gate and is always so friendly when she calls to remind me that my rent is due! (I am a bad tenant and sometimes pay late). The facility itself is cool too! They have elevators for the second floor units and they have flat carts you can use to lug all your stuff to your unit with. :)
Carol was excellent! Easy move
Carole has been very helpful with any inquiries I've had regarding my unit and has great customer service!
We had an EXCELLENT experience with Carole and Public Storage on Hopper Ave.. I can't explain how patient and kind and helpful Carole was in our experience to find storage through a very difficult time in our lives...she is absolutely a gift to to me and our family and we found the best storage company around to help us! Thank you!!! Thank you!!!
Great experience having rented a storage unit there for over a year. The staff, especially Carole, is very helpful and responds quickly when I've had questions or needs. The facility itself is clean and secure. I fully recommend this Public Storage branch to anyone.
I would've liked to have the sign-in pad accessible from the car instead of having to get out of the car to enter my entry code
Carole was amazing. She was very nice and very kind. She had great customer service and I appreciated all of her help. I've never had a storage unit before and she was very helpful and informative through the whole process.
Hi my name is Helen and I just rented a unit at the public storage. Carolyn helped me she was very helpful. She made everything painless. She explained everything perfectly and she's just all out the good employee. I very much appreciated her and I appreciate you guys I just had to move out of a different storage unit because it was at the unit or being robbed so I'm very happy to be here and now that my stuff is safe and again, I want to take Carol in for being a wonderful and as easy as possible to rent the unit that she was very good at explaining all the instructions and all the rules and regulations again thank you so much
This is my first time renting storage space since losing my 7yr partner, job & place to live. Carole on Hopper Ave was informative and kind. It may sound silly but even the smallest interactions with someone can brighten your day even in worst of times. It's great to feel that my stuff is in good hands by people that care. Thanks Carole
Carolyn, the manager, was amazing. I recently suffered a concussion in an auto collision, and she was so kind, patient, and helpful. She even reminded me of some things I needed to purchase for my move. I would highly recommend this PS location and Carolyn. The company is very lucky to have her, and I am so grateful for her help and support!!!!
Just 4 months after renting this unit they're raising my rent more than 30%. This place is ridiculous, they have constant down times where you don't have access and they don't even inform you when you won't have access. The app is the best thing about the public storage.
I love Public Storage, and just recently rented in Santa Rosa at the 914 Hopper Avenue. Diane and Stacy have been great with assisting me, so I can get settled with my move-in needs. They are great! Thank you so much!
Clean, professional and just nice people.
Excellent customer service! This was my first storage unit and Stacey made the process so smooth. She took the time to show me everything from how to do the code to where is the best spot for my car. Glad to have had her to help set me up!
Samantha was super helpful getting me set up with my unit and even changed my unit when I discovered the door was damaged on the first one. Really great service and a clean safe facility!
Beware of this facility if you are looking for a place to put your stuff! Last month, my storage unit was robbed! And I went to report this breach to the lady at customer service. What a rude person she was! When I told her of the incident, the only thing she said was, "I'm sorry this happened, but what do you want me to do about it." I know there is nothing she can do, my only intention was just to make her aware of this theft. And starting January they increased the rent price to $186 or $187 (our unit was a 5x10) which isn't worth it considering the lack of security and terrible customer service. Anyways, I learned from this experience. When you look for a storage to rent, ALWAYS judge the representation of the place and its location. The security of your belongings is pivotal!
Sherry did an amazing job! Thank you for a delightful experience.
Eric and Diane were very helpful and helped me find the right sized units to store my belongings temporarily. The unit was clean and easy to access. Overall, I'm happy with my stay.
If you want to move out the 3rd of month do you need to pay whole month
I love Diane… see went out of her way to help me at a critical time with patients/ and much understanding🌶👍🏾🎈🏆🎶❤️😅❗️WillR
The unit kept our stuff safe for the 8 or so months we stored there. The manager was kind and easy to work with.
Eric is so helpful. He is very professional and personable . He knows his stuff.
Eric was informative and knowledgeable of his work. He made the transaction quick and easy. Would recommend this place.
Good prices and friendly staff.
Very bad customer service from one lady Eric was easy for me to speak with but the one lady short temper confused didn't know what she was doing didn't care about what I was even saying or asking for I've paid my storage fee all ready and tried to get a bigger unit I'll tell you people if your not working with Eric they will take your money. Again then send you a check in the mail needless to say I got stuck in my little unit a headache 63 dollars less and confused. As to why they couldn't give my money back. Idk .good luck figuring this one out my reviews are plor
Worst customer service ever!
I had a very pleasant experience with Eric on this property. He solved my problem professionally and thoughtfully.
No lights couldn't see my in my storage unit their lights are new and don't work
Sam was super helpful and friendly. She made my experience quick and easy!
Samantha is an Absolutely exceptional public storage rep!!! I am extremely happy with the outcome of my appointment. Thank you!
Very friendly staff, shout out to Diane!
Darcy and Diane were a pleasure to meet and work with today. It's nice to cross paths with people during these times that treated me with lots of kindness. The process was painless and they were so personable
Great customer service! I worked with Carol who was very accommodating and helpful. Carol made making a reservation a pleasant experience.
Great storage facility! Easy access, carts for moving items readily available, locks available and plenty of space. The staff are really helpful and friendly! They were very good at practicing COVID-19 safety (masks, cleaning, etc) and we felt very safe. Carole is incredibly knowledgeable on everything storage-related, and gave us really great advice! Highly recommend this facility! Thank you Carole! :)
Darcy was super helpful and very speedy, very easy check in process and the facilities are clean and easy to access.
Diane was great and very informative. There was not an available unit the size I needed, but I would check them out in the future.
Carole has always been incredibly helpful. Safe place to store things. Thanks!!
Carol is the best North Westerner who I have met in California
LouAnn was amazing great service and very friendly and very kind 10/10 recommend very lovely
These guys are awesome. The best of the best. They really worked with us when we needed it so much. Staff is awesome and I just can't say enough good about them. I have used storage companies before, but these guys are really the best.
I would definitely use this business again! Friendly, clean, secure and convenient.
Carole Jean is kind, courteous and fun! Thanks!
The storage units are clean and safe and the manager, Carole Jean, is awesome. It is very obvious that she cares about the place and the people that store their valuables here. Always on site, Carole regularly walks around, making sure the only people on the property are those that should be here. I have my most important things stored here because I trust them to be protected. Oh yeah, and it's also the BEST deal I could find in all of Sonoma County!
Carole the manager was very polite and knowledgeable. She showed us several units and explained pricing and promotions. We look forward to continuing business with her.
My lock was cut at Public Storage and have not been compensated. This facility has had multiple break-ins to storage units, I suggest to look elsewhere to keep your things. They didn't inform me of the break-ins until after I had my stuff stolen. This business has terrible customer service, they have made no attempt to reimburse me or compensate me for their inability to protect my property. If you want to keep your property from the public I suggest you don't use Public Storage.
Came here to open up a storage and carol helped me out . Very helpful! Took care of all my question and answers gave me the best rate. Would recommend to anybody looking for a affordable storage
Renting a storage unit at this location was very easy ! Diane and Carole are fantastic, Diane made my move in very easy and fast. I arrived and my unit was clean and waiting for me! They are very friendly, helpful and explain everything when you check in. They have supplies in the office/lobby if you need to purchase last minute moving supplies, etc. They go over the policies, insurance and etc. Moving and storing is not always fun so do yourself a favor and visit this facility, it will make things much easier and you won't be sorry.
Dianne and the team here at this facility were nothing short of fantastic. They worked with my team and I to get the best value from our rental. When the unit we had was left unlocked, we were given a call to let us know. When we are back in this area to do work, there is no other place we would go to for storage! thanks again.
Great service super nice very helpful and attentive
DREW WAS A GREAT PROPERTY MANAGER WAS HAVING A BAD DAY. HE MADE IT MUCH BETTER THANK YOU
Best one I've stored at!!!
Carole and Marie are great to deal with. Property is clean and my stuff is secure.
Friendly staff conveniently located
You can judge this book by its cover. The property is clean, secure and well managed. People make a difference, and Carole the property manager is extremely knowledgeable, friendly and accommodating. I have used four other storage facilities in the past and Public Storage is by far the best.
Awesome and comprehensive assistance!
Carole and Diane are awesome and entertaining!
I had rented a unit today and my experience was amazing , Diane was most courteous and helpful !!! Didn't take very long and feel my stuff is in very capable hands ... Thanks Diane for all your help !!!!
I would like to say that I've been with your company for three years. Carole is wonderful! She is accommodating and friendly. She is firm about what's ok but not bossy. I'm sorry I haven't written about her before. I refer people be cause of Carole!
Carole was extremely helpful and accommodating! We've been coming to this unit for years now and the staff are always very kind and the facilities well-kept.
Just rented a month at the Hopper location to have a little extra storage space in the aftermath of a hectic move and very much enjoyed the fantastic customer service we received and the high level of professionalism the showed regards to our storage needs. My fiancè and I made the reservation for a 5×10 the night before (super easy website to navigate!) and were helped by Diana the next day. She was super nice and very helpful! Obviously knew her job in & out and cared about the customer. It wasnt busy when we went in so we didnt have to wait to be helped. We also did the express check in prep available online when you reservce (without a card and obligation) so everything went super quick&smoothly in check in. We were shown the unit, confirmed our info, and were given a run down of prices and how everything went as far as payment options, when rent was due, how the first month was prorated, etc. She explained everything in a very easy to understand and remember manner, and we didnt have any questions at the end. She also told us about supplies on hand and dollys available during office hours (gate hours are even longer than office hours which is great! Units available until 9 p.m. which was a big plus for us.) We got a good rate because they have a fall promo going on right now so the unit was 50%off. There is a one time admin fee ($24) when you first sign up & we did buy a $18 ($19?) lock but its a heavy duty one that all storage units will accept & you take it with you when you leave (if you have one can provide your own and they give you a sticker) Also its good to know that if you dont have renters or home insurance you that would cover your unit you have to buy insurance (varys from $11-$15 a month covering $3-5k of storage stuff) Overall we felt good about are choice and secure in our unit. If an extra 50 sq. ft. sounds helpful they have good deals going on now and we would highly suggest this place!
Heather has helped me with my questions and is great to work with if you need help. The property is clean and neat.
Public Storage is great! I travel a lot for work so it's nice too see the same high standards at all the facilities I go to!
Carol at the hopper location was kind and very helpful when we moved in and when we moved out. Thanks Carol for going the extra mile.
This Public Storage location is so awesome! We didn't lock the unit properly and Carol who is fantastic, locked it for us until we could get there!! Thank you Carol!!!
I can't say enough good things about Carole and the overall state of Public Storage in Santa Rosa. You can see the pride she takes in making every interaction positive and personal. Carole has been very helpful and understanding from the day we set up my account. This is by far the best experience I've had with any storage facility.
I rent a ton of storage units all over the states for work, and I have never had a positive experience from any public storage like I have had from Carole here. SHE IS AMAZING, so easy and caring to work with. She has helped us out in a time of need, very easy to get ahold of. Clean units, safe location, tons of stuff in the office to get if you need to box something up or cover anything. I would highly recommend this Public Storage on Hopper Ave.
Love this facility! Staff there are so friendly and helpful! A+++
Carole was an absolute doll! She was super helpful with setting up and answered all of our questions. Very friendly. Appreciate the great service. Definaltely hope she gets the recognition she deserves by the company.
how much is small storage unit
These people are fantastic. Always there when you need anything. Considerate, understanding and always willing to work with you.
Carole was very friendly and helpful. I got an awesome deal on a unit! Much cheaper than any other place I called and the grounds are clean.
Carole is always very friendly and helpful, a true joy to see in the office. This is also a very well run location and we have had only positive experiences with anything we've needed here.
Went in today for prices. Sandi was so helpful. She answered everyone of my questions. Will be back to rent from her. Such a very nice kadl to have working for you.
Highly recommend this storage facility! The grounds are clean, safe, and staff is wonderful. Sandra and Carol are always very pleasant and helpful.
Pleasant experience when i needed quick storage. Lovely ladies who manage the office.
The person who helped us, Sandra, was so friendly and made getting a unit so easy! I had a really great experience.
The people over public Storage is very kind and Carol treated me oh so well I would get we come back here again thank you!
I have rented a space here for the last 9 months. Five stars for the manager Carol! She's so friendly, and so helpful. She keeps the property very clean. The grounds are free of debris. The bathroom is sparkling. The storage units are clean and the roll-up doors are in working order. In my nine months I have seen a few inconsiderate renters leave large furniture items in the yard. Carol has those items removed immediately! The owners really need to recognize Carol for the exceptional manager that she is. When she was away on medical leave late last year, whoever was filling in was lazy, uncaring, unfriendly, and constantly had an authoritative attitude. There was debris everywhere, hallways never got swept, furniture left behind by inconsiderate renters was never removed. I almost moved, but fortunately I didn't. As soon as Carol came back, everything was back to ship shape in less than a week! I am very happy renting a storage unit at this facility as long as Carol is in charge.
Great service nice people in the office they even give you a Courtesy call When your bill is due so you don't have to pay a late fee two thumbs up in my book reasonable prise
Amazing staff Carole was so helpful as she answered all of my wife's n I questions. Public storage is incredibly awesome but again the friendly staff is what made a huge difference. I recommend this place
These owners are crooks, my stororge has raised in price approx $100, plus late fees every month, slightly more late they will CUT YOUR LOCK OFF, and fine even more, and charge a lean fee, this is the most non lenient storage I ever had, they cut my lock off 3 times all ready, we're stuck there.
Thank you Carole! Quick and easy
Good storage place friendly people
My company has used this location for materials storage for about 8 years now. We've always been happy with the quality of the units and anytime we have had issues they were fixed promptly. Carol in the office is great and I enjoy talking with her!
Carole was extremely helpful. Highly recommended!
Carole is awesome and took great care of me! I finally have room for? Real estate staging items!
Carole is always helpful and friendly. The space is clean and there is always a cart to use to help move in or out.
Very professional fun staff. Carole was very helpful and knowledgeable about moving into the storage unit.
I stopped by to get some information on the storage units for my parents. I was greeted with a smile by a woman who introduced herself as Saundra. I can not say enough about her friendly, professional, courteous manner. I have been in business over 40 years and it is always a pleasure to see there are some people out there that still know how to do business the right way! I will definitely be back! Thank you!
Clean , reasonably priced , GREAT STAFF - always friendly and helpful - this place gets 5 stars because the staff ( Darcy , really )actually cares about the place and her customers and I am always greeted with a smile and made to feel welcome 6 stars !;
The property was easy to access, a good clean storage space and friendly, helpful staff. I would use it again in a heartbeat.
Prices are high but that is blanket for the industry. Facility is clean and well kept. Office lady super friendly and helepful3
Shavasia was great- very nice and helpful. The process was quick and easy. Thank you.
Ramone and Carol did a good job explaining everything and it was an easy setup.
I don't ever write reviews, not only do I lack the time, but I rarely find myself in a position that I really feel obligated too. Today is different, much different. I obviously rented a storage unit, and currently still have one, but that's not what I'm writing as a review. I'm writing in regards to Carole , the property manager. She is a gem of a lady. So kind so nice so helpful, and a little crass in her own way too. Which is obviously a great mixture for perfect customer service. A perfect mixture of sweet and stern. Even when I have no need of any kind to enter the office, I do anyway, just to say hi to Carole. She has a great face and a fabulous personality. Thank you Carole for making my trips to my storage unit better. Because you do! Justin
This storage place is very well run and clean. Carole is very nice and great to work with.
Clean facility friendly staff
Carole was extremely informative and helpful with picking out the perfect unit for my storage needs.
Does the facility have a bathroom?
Great service from Carole and got the $1 promo. Safe and easy access, just what I needed!
Great location very secure and no worries about your storage
Great service and professionalism by Ramon in helping me with a unit to best fit my needs.
Lady in the office is super friendly and helpful! Storage prices over all are ridiculous but they had competitive rates
I showed up late on a Sunday needing storage. Ramon, was very helpful. Took his time didn't rush because his shift was ending. Ramon is a very outstanding employee (asset) to the public storage company. Santa Rosa ca.
Carole is amazing! She's why I stay with Public Storage!
Carole the manager is amazing. She keeps the place clean and tighty. Is communicative, as well as a good person and great manager. I like hopper Ave. Public storage. I know my belongings and memories are safe. You get what you pay for 😉 Britney
We rented a storage space at this location for 3 years while we lived abroad. The facility is modern and well-maintained and the staff provided excellent service and communicated well.
This storage facility is very well run, clean, safe and friendly. They go the extra mile and Carole has been great. We feel her genuine care for us as people which goes a long way when life has dealt us unexpected twists and turns over this last year as many of us have been. We are grateful this place still exists!
The service at this Public Storage has been excellent and Carol has been especially wonderful to work with over our past year of renting there. Our things have been kept safe from all kinds of damage (including escaping the fires last fall) for which we have been incredibly grateful. I would highly recommend this location especially to anyone wishing to store their things, short or long-term.
Clean, safe and easy to access units! Staff is very helpful and always on-site to answer questions when I had them. I would highly recommend this site to anyone.
Lesley was very helpful and kind. Will definitely refer.
Easy rental process, fast and friendly service.
Carole was extremely helpful with getting me set up after a long day of moving, I couldn't even think and she handled everything quickly and efficiently. A+!!!
Conrad was an absolute amazing help. Quick service. Reliable help. These guys are really there to ensure you get what you need stored.
Excellent customer service and very friendly and personable
Carole is amazing so helpful and sweet. ❤️❤️
Every company and businesses in Sonoma County is having leniency on the victims of the Santa Rosa firestorm.. donations are pouring in food and items to help these people everybody's getting together and helping each other.. "except for this money hungry business." There are quite a few tenants here who have things stored here. Because there's no other place to put the remaining items they have to their name. And right now in this time of need they can't afford to pay the overpriced rent because they have lost everything but do you think that this place gives some kind of leniency to these families who are victims who have lost everything some of them even lost their jobs.. (No way not this place it's all about the money)... hell with the people in fact it's sad how the rent all of a sudden went up a 20 extra dollars... I want you to know this has nothing to do with wonderful Carol.. this major company is all about the dollars it doesn't see anything else..
Did the sprinklers blow on Hopper Ave in SANTA Rosa last night.
Does anyone know if the Public Storage on Hopper Ave was hit by the fire?
Did the fire pass by? Or hit?
Carole had great customer service and really worked with me on choosing the right unit for storage. She was easily approachable and friendly.
The customer service at this location is exceptional! Thank you Carole, Diane and Wendy for helping to make my partner and I's move to the area a little more fun and alot less stressful.
Carole was very friendly, helpful, and provided excellent customer service. The unit itself was exactly as advertised and the facilities themselves are tidy and reasonably well-kept.
Carole was very professional and helpful! I've never had to use a storage unit before and she did a great job of explaining the accessibility of my storage unit as well as the ins and outs of my account. The facility is clean and well kept. Kudos to her and the staff at Public Storage.
Carole, Diane and Wendy have always been super and helpful in any needs we've had. Place is clean and convenient. It's a good place to keep extra things. Could use a few more carts for their clients.
Caroline helped us save money, and time. Thank you!!
From start to finish, we both thought this was the best public storage experience we've ever had. Everything was accounted for, the spaces were clean, and everything was in order before we got there. We couldn't decide on the size we wanted but she happily showed us 3 units and we chose one finally. We had to leave when we realized we had been there for almost an hour simply chatting about Disneyland and how fun it is to go. Thank you!
Carole is super nice she's very helpful
They have hidden fees. Dirty thieves
So convenient & very affordable! Carole the manager was super helpful & very friendly! I highly recommend this storage facility!
Best customer service ever! Carole is amazing! Very helpful and made the process very easy! All the other staff is very helpful and friendly as well! I highly recommend this place!
Thanks to Carole she made us feel at ease and had saved us a lot of money her Customer service skills were superior!
Ok, so where to begin? Public Storage has been amazing!... I am currently moving and need to be out of my place by Friday. Welllll.. today is Tuesday and my 2 bedroom apartment is still full of things (some packed others haven't even been touched) and not to mention all the cleaning I have to do to get my deposit back ughh!. Yes, I'm a procrastinator, I know 😩.. Now, while most people would panic right about now I just went online and did a reservation, which was super easy, then I went in and rented from Carole (only took like 15 min).Now I can start moving all my "must haves" into my new place and everything else in storage while I decide if I want to keep or throw away. I cannot emphasize how great public storage is. Carole and all the other employees are fantastic. Couldn't be happier.
Forgot the lady who helped us but she was so helpful. Good deals!
Thank you public storage for having someone so awesome like Carole in your office. She was extremely helpful.
This is the ONLY storage facility you should in Santa Rosa! All storage units are the same when it comes down to it with the only exception being size. BUT, Carole is what puts this place at the top! Needing a 10x20 unit that was easily accessible from the gate, I was limited in options around the area. Carole jumped to save the day. Even though the only available unit was not accessible for a 92ft truck to come in to unload our house goods, she took the time to remember AND contact a current customer with a closer unit that was deciding whether or not to downsize her unit. The very next day, Carole called me and said I GOT YOUR UNIT. What a lifesaver. Even though I was upfront at not needing the unit for more than a month, Carole treated me as if I was just as important as a customer who needed a unit for years. THANK YOU!
Great location, very friendly service, clean and they have equipment readily available to make the move in and out easier!
Office staff was great - helpful, friendly, accommodating. They don't control the prices (which are a bit high), but the staff and service was great.
Very helpful and fast to get into. Front desk Carole is so outgoing!
I would highly recommend using the Public Storage on Hopper Avenue. Carole is extremely helpful and professional..she went out of her way to show me several storage unit before making my choice. The storage unit is super clean and easy to access.. thank you again Carole for all of your help
Thes folks are AWESOME! While making a rushed exit trying to beat traffic headed to the Central Valley, I forgot to lock my unit up properly or at all for that matter. The folks here caught it that same night during a property walkthrough. Using ingenuity they managed to lock my unit as i was unable to make a return trip. They followed up with phone calls and emails to inform me of the situation....I canot say enough about the service I have received. I HIGHLY recomend these folks for your storage and property security! Thanks again!! Alton
I was greeted by Diane. She was very professional and friendly..She helped me pick out the perfect unit for my storage needs..I highly recommend Public Storage in Santa Rosa California!!!
Carol is fantastic, professional and more than helpful. Thank you!
I was so impressed by Carol! I had a very difficult situation and she took the time to assist me and provide me with all the information I needed. She runs a very tight operation and you can tell she loves her job. First Rate Customer Service!!
Carole was extremely friendly and helpful. She explained everything to me thoroughly and showed me the storage unit before signing any papers. Great customer service!
Very personable and friendly service. Great prices too!
I would absolutely not recommend using this place for storage unless you want tp pay upwards of $75 extra a month if your late at all. Additionally, the fees keep stacking up until they are over $125 and this is only after being a couple weeks late paying the rent. What's even worse, is that they start the process of auctioning your stuff after only 3 weeks late.
Crystal and Carol really make everything easy and help you save money. Great place!
Have used the storage facility for many years. Very convenient and the people that run the facility are extremely accommodating. If I ever need storage again, I will definitely use this place again.
Fast and great service. Easy to work with. Lucy was so sweet and helpful.
Carole is great! Definitely would recommend renting a unit from here
Carole, the storage manager, is awesome! Very friendly and helpful. She knows what she is doing and knows the people who rent storage units from her. I feel very comfortable storing my stuff at Public Storage with someone like Carole working there. Very professional and got me a storage unit quickly!
Wonderful customer service!! Carole is amazing! Even more than nice to my rambunctious kiddos =) & great size unit for the price!!
Carole was great! Signed up quickly online and showed up got my unit in no time.
Carol is a very nice lady. She is always very helpful. I would recommend this storage to Anyone
Love these people and my storage unit worked out perfectly for a year and a half while my life was is transition.
This public storage is a great place. The staff keeps it clean and is always very helpful. The manager carol is very sweet and always is willing to help out. Keep it up carol.
nice place good people. if I was going to rent a unit I would rent one here!
Darcy provided exceptional service. I definitely will be back.
So, I called in for prices, and spoke with Darcy. I was told that they did not have the particular type of unit I was looking for, but she was SO helpful and courteous when letting me know my options at another facility. I really appreciate the great customer service she provided me! Such a joy to speak with someone who enjoys their job.
Cristal was awesome! Great attitude and personality. Thanks!
Very helpful, friendly staff, and reasonably priced for the area. Stored all of our stuff from our two bedroom apartment, while awaiting our move to our new home. The lady was so great that she had the cancellation paperwork all ready for me by the time I was done loading everything. I would definitely come back here for my future storage needs.
Great service here. Carole was informative, knowledgeable, friendly and efficient!
Great service rated number 1 in my area for a good reason!
I called them and a manager named Darcy answered. they were very friendly on the phone it's very accessible to the freeway and food locations. Also near the bus. I showed up to the location both Darcy and Carole were again very friendly and fast the gave me the rate quoted and gave me a tour of the location. It was very clean and secure. No matter what your needs they can help in most cases, they went above and beyond the public storage duties to make it the best experience possible. Everything was put in front of me straight and very clear and to the point I am very satisfied.
I'm pleased to be a customer of Public Storage on Hopper Avenue . I absolutely appreciate Carol. I am partial to her, in that she is a tough cookie on policy. while inconvenient and stressful situations arise, and I needed pardon for a little rule bending or leniency, to what seemed to me ridiculously uptight, there were no exceptions. The real bottom line here is: I know my unit is safe ,and protected against con artists, scammers, technicalities, and bitter exes. I am so grateful for Carol , who I see as a model employee, who knows the ropes and really does her job! She protects the property, and the company bottom line! that's a commendable set of qualities to consider when evaluating which company you are entrusting for your stored security and financial investment. Carol's commitment to guest services, is in my opinion, a mission statement well achieved!! 5 stars!! ☆☆☆☆☆
Great service and a friendly staff. Very clean and affordable. The manager is very kind too. Reccomend this place!!
Carole was wonderful to work with in setting up my short term storage. This was my first time storing items anywhere and she was so sweet and helpful with all of my questions. I couldn't believe how easy the process was and affordable! Thanks for all of your help Carole!!
This is my first time renting a storage unit. The staff at this location have been nothing but friendly and helpful through the process. They got me the best deal for my storage unit. I love that there is no length requirement for the storage unit and that I can access my unit later in the evening then the office hours.
Darcy was outstanding and a pleasure to work with! I rented my space yesterday afternoon. She was very detailed and thorough with the process of renting the space. No question went unanswered, in fact, she supplied information on some things I didn't know to ask about. She showed me the space and how to secure my lock properly. She helped me select the proper moving materials based on my rental space. I am very happy to be a Public Storage customer. Darcy is an outstanding representative of both the Company and the Hopper Ave. location. I look forward to working with her in the future.
Nothing short than excellent! Darcy helped me while I didn't know a thing about storage, she was just awesome. She did everything for me from filling out the form and walked me through everything in detail. In short, I was just very satisfied.
Carol and darcy were extremely helpful to use and they are very kind and they are amazing
Carole and Darcy where extremely helpful.
Very positive rental experience .....clean and professionally run facility.
I started back in 4/29/11. Im a commercial fisherman, and I am often on the boat for more than half of the month. I rent with public storage because they have safe and convenient units with a very professional, knowledgeable, and friendly staff. Carol has been the Location Manager ever since I started renting with public storage. She has always been very Professional and courteous and often a pleasant experience each time I return each month when paying my bill. Since I have been storing with Public Storage, I have had an overall good experience with them. I do have to admit I can recall two occasions where If I had not spoken with Carol, and if she hadn't had such professionalism when talking to me, I would have taken my business elsewhere. Carol is a big reason I stay with Public Storage. I feel my Items are safe and secure, I trust her Judgment when it comes to renting to suspicious people. She is great with customer service and is very knowledgeable with it comes to Storage units and what materials you need to properly pack and move your items safely. When I first was looking for a unit, she made me feel comfortable by showing me how clean and secure the units are them self and told me all about my options including renters insurance. I would recommend renting a storage unit from them. I am very confident that you will find what your looking for and more when you come to public storage @ 914 Hopper ave in santa rosa.
Carole and are very friendly and courteous
Carole was so helpful. Great place.
I have rented from Public Storage before. It was a good experience last time. I am delighted to say, I choose wisely in selecting PS again! Carole is a delight! She made the whole process of acquiring my unit seamless. Her banter and engaging conversation helps make the tedium of signing documents go by in a flash. I especially appreciate the time shown to explain all the options regarding insurance and notification when I decide to cancel. I highly recommend Public Storage and specifically Carole in Santa Rosa! Jim
Great service at this location! Carole takes really good care of the tenants and always is friendly and a pleasure to see.
As the owner of Bluetail Industreis, I wanted to give a review for Carol at public storage. Before we rented the warehouse at Public Storage, our company was losing equipment and spending a lot of time chasing our equipment. While working with public storage we found Carole's service both as a customer and also for the her company to be excellent. Carole is knowledgable, helpful, and service oriented. We appreciate her concern for us and also her concern for her company now that we've been with public storage. We've made some adjustments in our business and no longer have need of Public Storage's service but you can count on the fact that we will absolutely refer you because of Carol. Thanks.
Very friendly service from Carole, I will return to this store for my future packaging and storage needs.
I've been to this particular property many times and I am always pleased with the dedicated and knowledgeable service given by Carol, the property manager. She always goes above an beyond expectations. Thank you
Fair enough rate and Darcy was really helpful in the process of moving my stuff in.
Carole was informative, helpful and knowledgeable. The units she showed us were cleaned. She struck us as being honest and trust worthy. Thank you Carole.
Professionally run service. Unit was easily accessible and clean. Personnel working the counter were all knowledgeable and courteous. Thanks!
Carole really did a wonderful job on making my moving experience much much eaiser. She is a wonder lady and I will always refer everybody to this location cause i know Carole will give them her best customer service. Good Job Carole!!!! EMPLOYEE OF THE YEAR!!
helpful, fast, convenient... how do I get a second month for a buck?
The storage prices are very affordable, and Carole has been an great help in setting up our lockers.
Well, nobody likes to move, the day I went to Public Storage and met Carroll, she made it easier. She managed the paperwork, the tour, and the proper way to use the locks, in such a professional way that I felt I could teach someone else. From today on the Public Storage 22004 Hopper ave. Santa Rosa Ca. Will be my recommendation.
Had a fire extinguisher accidently go off in our unit one day. Huge mess but Carole the most awesome property manager ever gave me supplies (including face masks) to help clean it up. Not only did she provide us with those materials she later brought a mop and bucket and finished what clean up was left that we missed. Thank you Carole you rock!!! Would recommend this site and this location only to store your valuables at!!
Each time I visit this location I am impressed with Carole's attentiveness and professionalism. She is articulate, knowledgeable and friendly.
First of all, Cristal, the customer service person was wonderful and helped us with everything we needed and explained how it all worked. Highly recommend Public Storage, it is very clean and very secure with professional staff.
Very quick, clean and hassle free. We had only hours to return our moving truck and we had half a apartment to move into our unit still. Of course it wouldn't all fit in the unit we had gotten the day before, but it was the only large unit available. The nice lady not only let us transfer to a recently open larger unit with the same first month agreement, but we had the rest of the day to empty the old one. In which case we got all of our stuff out of the apartment and the unit transfered in time thanks to the operation that happens at Public Storage. Thank you Public Storage!!
All of the staff were more than helpful for my latest move and the storage area was very clean. Carole really went out of her way for me on a refunded item. Would recommend to this facility to all my friends!
Carole was super helpful as I coordinated a moving container and rented a storage unit. The friendly staff made my move to town a lot easier.