Public Storage Self-Storage Units at 3235 Tyler Street, Carlsbad, CA
Address
3235 Tyler Street Carlsbad, CA 92008
Property Open
Mon-Sun 6:00 AM - 9:00 PM
Storage Facility Features
Indoor & Outdoor Storage Units

Small, Medium & Large Storage Units
---

5'x5'

---

5'x10'

---

5'x13'

---

7.5'x10'

---

5'x10'

---

10'x10'

---

5'x13'

---

10'x15'

---

10'x20'

---

10'x20'
Nearby Self-Storage Locations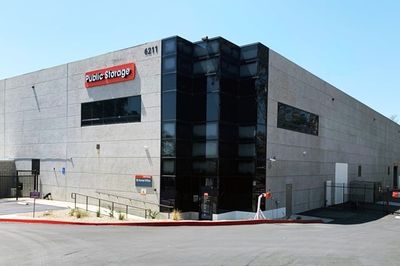 Self Storage Near
6211 Corte Del Abeto
Carlsbad CA 92011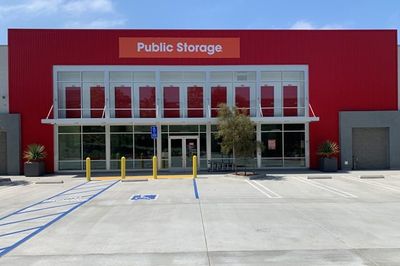 Self Storage Near
2815 Caribou Ct
Carlsbad CA 92010
Self-Storage Near Carlsbad
Resources from the Help Center
See what fits in different storage unit sizes
Carlsbad Storage Units Near I-5
Whether it's somewhere to store a few boxes or everything inside a five-bedroom home, you are sure to find the self storage space you're looking for at Public Storage in Carlsbad.
We are conveniently located on Tyler Street, two blocks south of Carlsbad Village Drive and less than a mile from Interstate 5.
At our location, we offer a great selection of indoor storage units in all different sizes, along with a number of outdoor storage units with drive-up access.
Grab a 5x15 storage unit to keep surfboards, paddleboards, boogie boards and other bulky beach gear packed away for easy access throughout the year.
When you are getting ready to declutter an apartment near Carlsbad High School, a 10x10 storage unit is the perfect place to pack away a handful of boxes and small furniture items that are taking up too much space at home.
If you are about to renovate a home near South Oceanside, grabbing a 10x30 storage unit with us is a great way to keep everything inside the home all packed up and out of the way during construction.
From the sand to the surf to the amenities in San Diego just a short drive away, it doesn't get much better than life in Carlsbad. Of course, it's easiest to enjoy everything the city has to offer when there isn't any clutter in your way. That's why we are happy to provide cheap storage units and friendly customer service year after year, to make sure all of our Carlsbad customers have all the self storage space they need to live their best Carlsbad life.
At Public Storage, You'll Always Find...
Keypad Access

Friendly Staff

Month-to-Month Rent

Moving Supplies Available

Free Parking

Well-Lit Facilities
Reviews
( 378)
Very easy and simple! Would definitely recommend! Desiree was very helpful!
Desiree and the rest of the staff were great. However, I wasn't too thrilled with the odd price hikes, which was the contributing factor for leaving. When I said something about it, the price came back down for my storage unit. Regardless of this issue, they kept my stuff protected for the duration of my stay.
Desiree helped me out with my vacate process and made it stress free! Will definitely come back when I have things to store!
Desiree was wonderful! And the storage unit was perfect for my needs.
The elevator is almost always out of service. There has never been a dolly available when we've needed it. I'm surprised by all of the positive reviews.
Marlene and Desiree were very helpful!!!!!
Marlene and Desiree helped out so much. Had a great experience here thanks to them. Would come back any time. 5 stars.
Marlene and Desiree did a good job in keeping things going when the elevators failed preventing me from checking out at end of month.
Marlene & Desiree were amazing with their customer service in the front office 10/10 would recommend this location.
Marlene. Very Very helpful anakind
Marlene was amazingly patient, thank you for all your help!
She made my day ! Marliene helped me get a storage unit in no time and was very friendly. Moving to storage isn't always pleasant but Marliene made it simple .. if you need storage go see Marliene.
Absolutely the most unpleasant business experience I've ever had. My fiancé rented a unit at the Tyler Street "Public Storage". After about three days we realized our 5' x 5' wasn't cutting it and we needed a larger unit. The facility closes at nine. I showed up on the day the swap was supposed to take place with 2 large friends (to help with the heavy lifting). We started unloading my 5 x 5 unit right away and set off with a loaded cart to find my new unit. Every last twinkle of hope that this would be a speedy ordeal was quickly extinguished after well over half an hour of searching for not only my new unit, but an elevator that serviced the 2nd floor. I walked the myriad rows of identical units hoping to find an arrow, any type of directional signage, a posted map - all to no avail. There is no cell phone service inside of the building, so I had to exit to look up the business on my phone and find a link for a map of the property . The link was there, but it didn't take me to a map. It just said error code. Two of us tried it; Same error code. So I continued my quest through the unventilated, musty, humid corridors . My two friends and I finally located the only elevator on the property that provides access to my unit. The trouble I had locating it was not solely due to the lack of signs/ other visual guides-it was also due in part to the fact that the elevator was not in a central location. Precisely the opposite was the case. The elevator was tucked away in a corner of the property. I called management to let them know that I will be a little late and would be leaving after closing. I explained my situation and that I wasn't familiar with the facility. I explained that my 5x5' unit was empty, but I had 3 full carts, and three men. I explained I only needed a 10 minute grace period to unload my items into my new storage unit. I made a courtesy call to let management know what I had been through and to ask for extra time. I expected my plight to reach understanding ears. The website didn't even have a map- I expected an apology, what I got was threats. After several attempts, the phone was finally answered by someone named David (who is part of the after hours team or something like that). When I told David I needed another 10-15 minutes to get my stuff into my new unit, which I spent at least 30-45 minutes searching for, he told me he couldn't help me and that I needed to get off the property immediately because I was in violation of their policy. I explained that all my belongings were on carts and all I had to do was unload my stuff into my new unit with the help with my two friends. I told him I couldn't just leave my stuff in the hallway and drive home. He simply repeated the demand that I vacate the property, and also informed me that the longer I was there, the more severe the punishment would be (including fines, my being expelled from the property, and he implied he may call the cops). So my friends and I spent hours upon hours, wheeling our carts to the front gate, unloading as fast as we could to get my stuff off the property with a gate that didn't have a safety sensor on it and would close on you if you didn't get out of the way. After we loaded my belongings outside the gates, we then loaded it into our cars and drove it back to my house, then unloaded it back into my house. I reactivated an injury to my sciatic nerve as a result of the frenzied lifting. A couple days later a friend of mine said he would help me get my stuff into my new, larger storage. When we arrived at the public storage on Tyler Street we found that the only elevator that serviced the second floor - wasn't functioning!! A storage place that does not have a working elevator, let alone the courtesy to inform renters not to move anything into or out of their storage on that specific day unless they want to use the stairs. I had two friends that drove about 35 miles to help me move because my back was hurt. Unfortunately, we couldn't get anything done that day. Complete waste of time. Worst customer experience EVER!!
Marlene was the best!!! So helpful!!
I showed up unexpectedly, the manager Andra happened to be in the office, she was very informative & helpful. She showed me a couple spaces.. the property was very clean & well maintained. Great location.
Marlene was very helpful and patient helping us pick the right unit and promotions.
marleen is awesome! great customer service all the way!
Marleen is great on the phone very helpful and sweet. Dispite the high prices her wonderful additud has me considering this place. For sure
I am writing a review for Marlene who was so helpful when I needed to close my account. Her pleasant attitude was so refreshing. I appreciate her as an employee!
Marlene and Andra were fantastic!
Marlene and Andra did an awesome job getting me set up! Way easier than I thought it would be. Excellent customer service.
Do any storage units offer military discount?
I had the pleasure of encountering an exceptional worker named Marlene at this storage unit facility in Carlsbad. Marlene's customer service skills were truly amazing, as she tirelessly assisted customers with diverse needs and unique challenges - such as calling tow trucks, facilitating urgent moves to larger units, and efficiently handling spills and floods. She treated every single person with a smile, respect, and an open heart, accommodating individuals from different walks of life. Marlene effortlessly oversaw the entire facility by herself, maintaining a clean and organized environment even on busy days. Her commitment to excellence was evident in every aspect of her work. What stood out the most was her willingness to go the extra mile. She stayed long after her shift ended to assist several weary travelers and movers (me included) in extremely stressful situations, displaying immense kindness and dedication. Marlene's colleagues held her in high regard too. This was evident from the cheerful responses she received on the phone when seeking advice and problem-solving in the main office. Her peers admired her positive attitude and work ethic. If you have the opportunity, I highly recommend seeking out Marlene at this location. Her VIP treatment is exceptional, and she will ensure a memorable experience. With her remarkable customer service skills and unwavering commitment to helping others, Marlene sets a high standard of excellence in her field. She is a true testament to the power of exceptional service.
Marlene was extremely helpful with my short notice requirements due to me moving. Can't thank her her enough for helping me with a dispute. 10/10 customer service!
I had the best expirence with Marlene! She has helped me with so much and doing a great job cleaning the property! I haven't seen the stairways cleaned till she has gotten here! She has made a difference
Marlene, Super help, been long time, love the helpless and Service..
Andra and Marlene are awesome! They went above and beyond, fantastic customer service! 👍
Marlene is amazing!!! She is so helpful and on top of her things!!! Best experience!!
Marlene was a great help and helped with everything I needed.
Marlene was incredibly helpful and happy to make sure I was satisfied with my experience! 10/10 for customer service
Received amazing service from Marlene!
Marlene the girl to go to! Transitioning and the service she provided was great!
Marlene was so amazing! I needed to upgrade my storage unit to a bigger one and Marlene was so friendly and helpful and answered the tons of questions I had. She even took the time to show me a couple of units, all with a great attitude! You can tell she cared and really tried accommodating to my needs, which I ended up with exactly what I needed including the perfect size and location! Thanks so much once again Marlene, you're the best! Very happy with my decision to choose Public Storage :)
This storage location is good, clean, and always in order. If you call or go in person to book, talk to Marlene. She's great to work with and will get you through the process fast and with all your questions answered.
Marlene was a big life saver for me at Public Storage! She helped me with my unit and was so kind and patient. I really appreciated all her help and making my move that much easier. So glad I picked this public storage!
The manager Andra is such a great help, very welcoming & great customer service. everytime I stop by my storage she's always working hard around the property engaging with other customers & asking If there's anything she can help with. I definitely wouldn't mind renting here again.
Absolutely one of the best self storage facilities EVER! The manager Andra was extremely helpful when purchasing my unit, she went above and beyond when helping me purchase my unit and was totally knowledgeable without hesitation when answering my hundreds of questions. I recommend any and everyone in need of some extra storage to come check out this place, ask for Andra and let her know Chelsea sent you!!!
I have had space here off and on for 3 + yrs. I have had experience with rate hikes and very poor customer service here.... Since a staff turnover some 2/3 yrs ago. The institution has become a decent place to rent. Since they stopped raising the rent, and vacated the pests... (4 legs & 2 legs) I no longer cringe at the prospect of storing here... Great Job every1 at Public Storage... KEEP IT UP!!!
We were helped by Andra and she gave us Excellent customer service! we had a wonderful experience!
This place is very clean. Andra was very nice, very helpful, has always had a positive attitude. She helped me and my wife find exactly what we needed. She's awesome.
Today, I was so sad that I was going to lose my storage. 3 month ago I lost my electrical business due to injury! I haven't been able to work!! Nor able to make a payment. TODAY I called and talked to the amazing ANDRA!!! After she listened patiencely to babble on bout my sob story, she helped me find a way to a plan to get this back under control. Be able to keep my stuff. She was a 10+ in her professionalism and compassion for my situation!! Thank you++++
I have rented at many storage facilities and this property is by far the CLEANEST and SAFEST I have ever rented at. I want to give kudos to the property manager there, Josh who I always see working hard cleaning and of course giving 5 star customer service. They have solidified me a customer for a while for how well it is run. Big thank you to the Carlsbad Village Public Storage for all your help!!
Whew where do i start… when arriving to the storage place i was greeted with a huge welcoming smile from andra her customer service was phenomenal she was very friendly and knowledgeable any questions i had she kindly answered and i asked a lot i definitely enjoyed her presence
This place is very busy! I came in today to update my payment but there's 3 people in front of me. The girl Zorina that works there has the best customer service anyone can offer. Her patience is unbelievably long.
I have leased a unit for the past thee years. The facilities are always clean, well maintained, and the staff helpful and knowledgeable. Of these none one personifies these traits better than Tammy. For the above reasons, I rate the facility and its' mgt five stars!!
I've been renting a storage unit here for about a year now and switched to a larger unit . Zorina did an incredible job helping me with a quick and painless transition to the newer unit, not to mention it was clean and spotless . Hands down amazing service and keep up the great work !
Josh was super helpful.. Thank you!
This location has been getting cleaner and better managed recently . The people who work here are very nice and helpful. Zorina helped me with all of my questions and went out of her way to assist me.
The one in carlsbad is great and has amazing customer service .👏 😀 👌
Josh and Zorina were super Helpful and Attentive to my first storage unit I get ever! 5+stars 😎 Both extremely hard workers Josh showed me around and explained everything and Zorina wouldnt stop cleaning and working hard outside, I will def be here for a long time
Appreciated the help with manager Josh. Helped me with what moving boxes I needed. The office is clean and modern. Thank you Josh for the help
Clean, open gate by app, bathroom by gate entrance, flat beds; awesome. Need more though. 2 or 3 is not enough when you have many clients moving in and out. The only thing I don't like is that the lights don't stay on very long, I have to get out of my unit go to the hall and move around to turn the lights. Besides that I like this place because it is cool, not hot or stuffy.
Khor helped me a lot for the first time using public storage! Great customer service, absolutely convenience for the location.
I'm from Carlsbad, and I've used this public storage more than once just because of convenience. But when I went in today to discuss an issue I was having, Khor was behind the desk and went above and beyond to keep my business and also keep me happy! I will continue to use this location not out of convenience anymore, but because of Khor and how he carried himself with such professionalism. Thanks public storage!
The BEST customer service place EVER!!!😊 It is so refreshing to experience how customer service should be everywhere! Alan and all the crew are so helpful, curtious, and they all go the extra mile😊
Had a great experience at this property. Staff was professional and made the process easy. It was nice to see how clean the property was as well.
Very nice storage facility, close access to the freeway, and is in a great neighborhood.
Dylan was so incredibly helpful. He was polite and did his utmost to help us. What a great employee!
Excelente lugar para guardad cosas y excelente lugar
Property is clean and well maintained. Just went through an update and looks great.
Alan is the greatest he's always super kind an extremely helpful he goes above an beyond for the company an is an excellent property manager of village he makes sure the property is always clean and kept up definitely go to him for your storage needs an belongings to be protected thanks for the amazing service alan
Allan and Anthony are big help!
Allen was great helping me set up my account. He gave me a tour and showed me the different units as well as making the whole experience pleasant and effortless. Thank you Allen!!
Let's start with u need more stars Allen has been great with any issues from elevator, to power to now renovation. Always helpful means a lot Keep up great work.
I'm a guy who moves humans from 1 place 2 another. But a few things needed storage. All I'll say is that it's clean)
This place is awesome, I walked in today to inquire about renting a storage space and I was immediately greeted by Carol, she was amazing, she answered all of my questions thoroughly. Great customer service!!
Place has the best people and easy access. Allan was great and so were the other fine folks here. Good place to store stuff.
I stopped by to get some information on storage for when I move in a few weeks. Alan helped me and was the nicest, most professional person. Very helpful gentleman. If I know anyone looking to store anything, I will definitely be recommending Alan.
Great property and friendly staff!!
This place seemed fine when I move my things in last March a year ago. A few monthe ago there was water damage in the building that was an issue on their part , but they still charged me full price for my unit for the month. There was damage to my belongings from the water, but despite there being water in my unit, they would not offer to switch me to a dry unit or waive part of the rent for the month. Now I am planning to move out on May8th (at the latest) and they want me to pay for the full month of May even though I won't be using the unit. They do not prorate. I'm sure that they will be collecting double rent for the same unit because they will rent out the unit as soon as I leave. They raised the rent on my unit before the first year was up as well. I will never deal with this facility ir this company again. Be warned.
Love this storge and the staff
Professional. Courteous. Clean and newer looking facility. Allen is just awesome!!
Jr for president Thanks Again, Public Storage❤
Very friendly staff. Clean place. If you're looking for a storage, definitely recommend. The manager, JR, even came and introduced himself. I like that they took time to get to know their customers. Very friend and knowledgeable team. Great environment.
We have had my (late) grandparents things here for a few months and I am always blown away by the customer service they provide. J.R is the one who helped us a few months ago, and again recently when I had a small issue with my credit card that expired. I wish more people were as friendly and understanding as J.R, especially with how 2020 has been. I'd be distressed if I lost my belongings, and thanks to him we didn't miss any payments.
Needed a storage unit quickly as the place I was moving to wasn't ready yet. Met the manager JR and he was great! Friendly, knowledgeable, and most importantly quick and knew his business. Can't thank him enough, it was a dire situation I was facing.
The manager at this facility was friendly and informative. Thanks for making it easy during the holidays!
Had a great experience buying some boxes today! You have made moving day a bit less stressful.
Thank you vida for your great customer service very knowledgeable thank you so much
I had a great experience at Public Storage. I was helped by a wonderful and knowledgeable representative named Alan. He was professional and answered any questions that I had. I am very satisfied with the unit and location. Thank you Alan!
do you have a military discount?
Beware. May not be as secure as you think. I went to move out of my unit on 10/5. Opened the door an immediately noticed the TV was not there. I went to the office and they showed no concern, stating "It could not have been broken into". I thought, OK maybe I'm losing my mind. Maybe it's behind other items. I emptied the entire unit, and while doing so noticed many boxes had been cut opened (I made sure every box was taped shut before moving in). After filing a police report, I went back to the office to tell them that for sure it had been broken into and that I filed a report. The response this time, "Sorry that happened to you" I choose this place because it is code gated and camera everywhere. Beware, doesn't seem anyone is monitoring or care about your belongings. I understand, they can't sit there and monitor the cameras 24/7 but it amazed me how they could care less what happened to their customer and didn't even come to my unit to check it out, see what could have happened, etc. in an effort to prevent this from happening to someone else. Sorry if you use other review services, because you will see this review on all of them as well as BBB.
I came to rent a store here and Vida game me great customer service! Very nice and helpful!
I was very impressed and happy I came to this public storage I've been stressed having to move and Vida was amazing! She was very helpful and eased my stress down explained all my concerns and questions. Facility is very clean and I would 100% recommend. Thank you Vida for the great customer service.
JR for President! Very professional
Great service! Quick and easy
I know times are tough but allowing people to live in units is not the solution. They allow cars to park in front of units which caused me delays. They continually raise rates so I found another place that feels safer and saves me $600 this year.
I came to help a lady and the person who was at the desk was a nasty lady with bad attitude she said she was the manager a Hispanic lady
JR was a ton of help! He deserves 10 stars!
I rented a unit in less than 10 minutes! Vida's customer service was exceptional!!!!!
JR was wonderful. Thank you.
JR the manager was so helpful, making the entire process easy and quick -- no fuss no muss. Outstanding when I needed that. I give them (and JR) my highest rating
Need storage come look for vida she will take care of u
Making a quick review I really don't do reviews but I just had too..A lady name vida helped me and my wife out on getting a storage she was nice and polite very professional we felt like we knew forever she took her time with us....PUBLIC STORAGE NEEDS to HIRE people like her.thank u vida I'll be telling my friends and family about our experience here
Natalie was wonderful, she was super helpful and helped all my storage needs
Great customer service thank you vida for all your help
Vida gives good customer service !
They fail to observe online reservation. They wont tell you they require a proprietary $22 lock. Their lock protects open ceiling on the units with only chicken wire. No codes on elevators to inside units. Carts are chained at front of facility, not near entrance to storage units; time waster.
JR made the storage rental rental experience seamless! From answering my questions to accomodating a special request he was very helpful. Great customer service!
JR for President 2020 Exceptional customer service 10 STARS
Great service. Didn't know what I needed for the amount of stuff I have, but was walked through my options, and found the right solution for me. Appreciate not being sold on what I didn't need. The person who helped me was JR. Ask for him and he'll take care of you.
Great help made my move easy! Thank you again!
Vida for PRESIDENT!!!!!. She helped me with all my questions that I had about space, unit size, security and even asked about how often I would be using the unit. Look for Vida if you have any questions on units here
JR was awesome! He helped me back our company 26-foot truck into our tight parking spot. He saved the day because I couldn't have done it without him. He also did it all with a smile!!
I have been a loyal customer of this particular facility for 3 years. It's convenient, clean, safe, friendly and professional. Recently I went in to check my account and downsize. JR has helped me before, but this day was exemplary in his care. He took the time to check my account and help me find the best option and deals for me; he instantly saved me over $160/mo! Now it won't happen every time with everyone, but he took the time to help me out. This facility will be my permanent storage, and I would recommend it to anyone in the Carlsbad Village area!
Very well run business,the manager JR was professional and friendly.
We have had several encounters with an employee there named Vida. She is rude, condescending, uncooperative.... worst customer service ever from a Public Storage. Also the facilities are dirty and neglected. I have been with several Public Storage locations and so far this is the worse! If you need storage go somewhere else!
My favorite shopping in Carlsbad village
So happy to find a local storage & Dominic at the front desk was very nice, helpful and I was able to get exactly what we needed!
Staff is always friendly and responsive. Best storage experience I've ever had.
This Public Storage has always been my go to! I live in downtown San Diego and my parents are in San Clemente. The manager is very helpful and professional and my wife and I have developed a great relationship with him over the years of our occupancy! Store your belongings safely here!
Bathrooms not always available. Just say no
Two days ago I rented my first ever storage unit and was assisted by Mrs. Vida. She was very friendly and made me feel extremely comfortable with the entire process. Not only was she patient as I reviewed the rental agreement, but she went the extra mile as she helped me visualize the items I was placing into storage to predetermine the best way to fit all of my belongings. I'd highly recommend those interested in a storage unit to seek her out for assistance. The facility itself was very clean and kept and easy to navigate. Overall I had a great experience with this process. Thank you Vida.
New staff much more business like. Grounds cleaner, no more tripping over homeless, no more drug sales etc. Happy happy joy joy only goes so far. Business should be run as business Great to see staff working together. Thanks J.R., Whitley, Leah and of course Vita. Appreciate all improvements and am here to help when necessary. Carry On!!!
Jr Leah and Whitley Are so good
The Tyler Street facility is fantastic, very easy to navigate for moving things in and out of our unit whenever it's convenient for us. Leah was absolutely helpful in getting our family's storage unit rented! Very clean and well-maintained facility, great security, would highly recommend to anyone in the Carlsbad area!
I am a new customer and I have to say that Whitley and leah I believe... the other girls name is? Anyway they are both amazing and they were very friendly, informative and consistent with my needs and wants. I am very happy with this place and will be referring to my co workers also. (I work in the military)
Great customer service! Leah was so helpful and friendly while my boyfriend and I were searching for a unit. She answered all of our questions and was able to find us the unit that works best for us.
Person in charge is very rude whit costumers.
I Have been a tenant for almost a year and I have no complaints. The staff have always been friendly and cordial. And when I'm working through my own stresses of storage life :) it's a breath of fresh air.... Thanks guys!
Awesome customer service and very good quickness and great prices first time buyers Vida was very awesome and took care of all my needs was very good and friendly
Stacy is wonderful! We have a business where we need to keep over stock of product. Stacy made sure we had the best unit for our needs. She is always so friendly every time we are there. She goes out of her way to help you! I have recommended this location to friends and clients all because of her. Very well run!
Very friendly staff Stacy went above and beyond
Rat Infestation & Explosive
Stacy is amazing she gave us great customer service
awesome customer service with JR. thanks for getting my lock cut without any delay or hesitation! You saved the day for me!!!
Stacy is such a personal person and always here to help! JR is really good guy to! Clean place since they did the remodeling!! Keep it up guys
Thank you Stacy JR and Jerome!
Jr and Stacey took awesome care of me
My boyfriend and I rented a storage unit today Stacey was great help she made it easy and plessant i recomend this storage for anyone
Be aware that they raise their prices bi yearly up to 35% they are not clean facilities and the customer service for the most part is very unaccomidating. The units smell awful and there has been reoccurring mildew issues as well as bugs/pests. I recommend shopping around before renting a unit here.
This company is very very corporate, so much so that they don't care anything about their customers as long as the rules are followed. One manager called the police because I was removing the lock that I purchased hanging on the unit that I rented using my Dremel because I couldn't find the key. I fell behind on a unit that had most of my belongings and all my personal paperwork and records, every last one. Family sentimental objects, family silver, family antique furniture. . . the 10' x 30' unit was packed to the ceiling. I live on Social Security and my monthly check was going to come the day after an auction of my goods was scheduled. I asked if they could move the auction to the following month so I could pay the bill the next day. They refused and I lost everything. I have heard similar stories from others. They did tell me that whoever wins the auction is supposed to retirn personal paperwork and other personal items of no use to anyone but me to me. I never heard a peep. The official response when I told them and asked for contact info was "We protect our auction winners." wlWhat about the person who had paid them thousands of dollars over the years to store things? Then I asked if they could contact the auction winner on my behalf. They refused. I told them there was irreplaceable paperwork in some boxes and the woman said "I am sure they threw it out by now." When you first sifn up, the rates are great. But they raise the rent considerably after six months and again every few months. Within three years, you will be paying double your initial monthly rate. So not only is the place run by cold corporate robots that care nothing for their customers but it is a scam to pry money out of people while holding your belongings hostage. It gets to a point where you can no longer afford the monthly fee so you are left with losing all your belongings or not paying other bills. Some people have been driven homeless. And they live in their storage units which attracts mice and rodents who leave droppings everywhere. I did not feel safe going in there at night after the office closed. It was like "Let the games begin" by 6:15 pm. Grubby grungy looking folks on skateboards and bicycles came out of the woodwork. I have learned to use small independant companies with good security for storage. Even better, sell what you don't need. Storage units, at least with Public Storage, are simply a way to separate you from your money and your belongings.
I rent here frequently and the property is always very clean and the staff is so friendly and helpful. Thanks PS!
It's relatively clean. In a shady neighborhood.
Check in at the Tyler Street Public Storage was a breeze with JP, the manager. I am impressed with the service, location of the site and the cleanliness of the facility.
We've been a long term client for years paying on time every month. Four months ago we decided to downsize our unit and were told at that time that we would have a credit on the following month. So we paid late (in error) thinking we had a credit. We paid the late fee since it was our error but they kept charging us a late fee in addition to other fees. When we called to discuss, I was hung up on by the office twice (once by JR, the property manager) and the controller of our company was hung up on once. We tried to contact the district manager but they have been closed for over a week and not returning our calls. All this over $40.00 that they should not be charging us per their own contract. Also, we were told in November that we were actually paying the most out of all the tenants. My company is a non-profit so that was discouraging to hear. This has been the worst customer experience I have ever had in over 30 years of business.
Stacy helped my granddaughter move in and the process was so easy. She made us feel very comfortable at a very difficult time in her life. Thank you Stacy for the wonderful service. I recommend Public Storage Grandma!
Check in and reservation was a breeze. Thank you!
The customer service is nice, but they lock you of your unit for no reason. I was randomly locked out of my unit which caused a huge inconvenience due to me needing something before the office hours. I had to wait for the office to open just to be told they didn't know why my unit was locked. The person on the phone was very nice but that does not make up for my wasted time.
Stacy and J.R. are wonderful. They go beyond the call of duty for their costumers. I have had two units in Carlsbad for over ten years. Taylor has a great staff.
I had an amazing experience getting set up with them today. Stacy was great, super frienlfr and helpful!
Stacy and JR were great and super helpful
JR and Stacy are people of integrity. When a problem arose Stacy jumped right on it and JR followed it through with outstanding dedication. Their friendliness and customer service is truly exceptional. Thank you guys!
Excellent service. JR thank you very much.
I walked in looking for a good price on a small unit and Stacy and Mercedes were a great help. They were professional and friendly.
Bre was great! So helpful!
This place is great. Bre was very helpful and super accommodating. She got me the right size space for the best price. I am so thankful!
Stacey and Brittany were extremely helpful. They helped us get the best deal on a storage unit. Stacey took us all around the facility and answered all of our questions, she was knowledgeable and friendly. We are happy with our choice to rent here.
I have been a customer since 2005. JR and the team are always so helpful. Great place to store your stuff!
JR and staff were very helpful when renting my unit. They made my move in very easy and I was able to purchase all the boxes and tape I needed. A++ team thanks again!
There are random drug addicts hanging around this place all day, and literally breaking in a few nights a week. Ask the Carlsbad Police Department how many calls they get per week about this place before you decide to get a storage unit here. You'll be glad you did.
Natalie gave great service
Stacy is just awesome!!!!! She answered all our questions and even made us laugh! Definitely would recommend Public storage for all your precious belongings.
Great customer service! Stacy and J.R are AMAZING! Very friendly and professional. Also, the access hours are great. Definitely recommend Public Storage if you're looking to rent a storage unit at a great price! Thank you Stacy, J.R, and district manager Taylor!
Stacy at Public Storage is the bomb - she has helped me so many times and is so pleasant and professional. They are lucky to have her! If you need storage, go to Public Storage on Tyler St. and ask for Stacy!
The staff does a great job here. The only think that sucks is after months of renting they move your rates up bc they don't appreciate long term renters and want to squeeze you for everything they can. BS. I pay $419/month for each unit now (10x30) and they were $375 a year ago. You can get them online cheaper than calling by the way.
I had the pleasure of working with Stacy today. Let me just say that she took customer service to the next level. Prompt phone calls, follow up, and a super smile to greet me when I arrived to finalize the paperwork. There are some improvements that can be made with Public Storage as a whole... like the availability of carts that aren't available because they haven't been replaced due to theft and a sketchy elevator that sticks. With that said, she is the reason I'm with Public Storage and not another facility. I sure hope you folks treat her well, because you have work to do and all in all, people buy from people. Don't forget that at your core.
Natalie Gave Terrific Service. She was patient and thorough. She was very welcoming in this time where were stressed from our Move. Thank You for making this process easy
I got a storage unit there on Monday & I must say that Stacy was very helpful!! She answered all my questions & got me the storage unit that I needed thanks again Stacy you're the best!!
Repeat Customer 🌟LOve this place and the customer service ROCKS !!!!
Natalie Taylor and Holliday were great
If I could give zero stars I would. In the beginning working with one of the guys was nice, but I asked for a 10x20 and that is not the sized I got. He showed me saying it was a 10x20 and i believed him. As we are moving stuff over we had noticed that it is not a 10x20 it is more like a 8x20 or something. (Never saying that once we signed the paperwork, that it is the unit that we get and is stuck with no matter what and even if its wrong size they will not change it for you. They will charge you full rent price for a second unit) i told them and instead of helping us. They said they can give us a second storage but we would have to pay full price. IF YOU RENT THERE DONT FORGET YOUR TAPE MESAURE!
How late can I access my storage unit
Regina and Natalie were Amazing. Place looks great
This place has a very serious rat infestation. Do not rent here! We are moving our stuff out this weekend as the company can't seem to get a handle on the problem. Horrible rat problem and we have taken pictures.
Stacy and Doug offer excellent customer service and are friendly! Give this property a go for your storage needs.
Great staff, working elevators, great deals, efficient staff, with award winning customer service representative's! You will be happy with our satisfactory lot(s) provided on- site. I assure you! 👪
Doug and Erin are beyond helpful and super friendly. I've had my storage unit here for over a year and every experience just gets better. Highly recommend this place... it's clean and super secure.
Natalie was awesome great place to rent
Natalie Doug and Taylor were amazing. Great service
Stacy and Doug helped me out and were amazing!! Any questions I had were answered right away!! Definitely recommend this place and the two of them to anyone!! Customer service was a 10/10!!
This one was clean, they just had gate issues. But it's a nice one.
Natalie Represented Public Storage. Always Happy And Smiling
Great Service. Safe, clean location.
Quick and easy. Facility looks nice and staff was helpful and friendly. Got a good price as well.
Natalie was amazing Great service, highly recommended
Rat infestation. This place is absolutely disgusting!
Doug was very helpful as I was moving from two storage units down to one. He got everything set up for me and the transfer was very smooth. The storage is easy to access and convenient.
Doug and Stacy are the Best!! Such good Managers - they help me with any challenges that come up....Taylor is also a good Mgr as well. Happy Holidays! I LOVE MY STORAGE PLACE!
Doug was since I started storing my possessions here at this fantastic facility here in Carlsbad on Tyler Street Doug the manager here has been Heaven Sent I have to storage unit units to 10 by tens I had 110 by 10 and I told him to give me a call them in another one comes available and I was very very tight schedule he bent over backwards to give me that place I just wanted to thank him through you people to forgive me even more thanks for being such a good manager and especially the way that he rules here the facility is spotless it's an Immaculate facility and I recommend it to all my friends Merry Christmas to his family and all of you also have a very Merry Christmas and a Happy New Year
It's a good place the only thing is they have rodents. It must be because of people who have food
Stacy & Doug have the best customer service they made it quick and painless to get me into a unit the storage unit was very clean. I will recommend this place to my a friend of mine who is currently looking for a storage unit.
WARNING RATS!!! in all my belongings !!!!! Employees working at location are very nice . but called upper management twice...no return call. I AM HAVING TO MOVE. ALSO STAIRWELLS AND HALLWAYS SMELL VERY BAD AND VERY DIRTY.....
Stacy is the best, went out of her way 3 times for me, patient and so nice. A+
Everything seemed great at first, until I discovered the rat infestation. The management and Associates come to find out had known about this for some time before I purchased my storage unit but failed to tell me about it. It's obvious they do not care about their customers only about money. All of my belongings are now threatened and what's worse as I was handed rat traps and poison when I complained. This place should be shut down permanently
RAT FECES! Tyler Street is full of rat feces. Notified managers yet problem keeps getting worse.
Doug and Camille at this facility were very helpful and got all set up nice n smooth...
Natalie and Doug Gave A 5 Star Service!!!!
Awesome service. Loving Doug and Kelly!
Aaron and Doug were amazing and service was unparalle
Always a pleasure when I need their help!...A great storage company! USE THEM!..
Camille and Doug were very helpful! Thank you!
The employees at the Tyler Street location are always pleasant and helpful. The other day I had to take care of an issue, and Stacy and Camille were both very helpful, and pretty much all around awesome. The location is real clean too, and not like some of the other dirty or ghetto storage places. I recommend this place!
We had water issues on our exterior ground floor unit. When we moved to a third story unit, the elavator was very slow compared to other storage locations we have used. Edit: We had to move out of our third story unit because , despite having no food stored in our unit, rats had gotten into our things and had chewed their way into dozens of boxes. It was absolutely horrible to deal with.
Clean, ummmm check again people!!!! Went into my small little unit to grab some knick knacks, decorations, extra dishes/glasses that I stored after a move where I downsized. Went in today feeling super jazzed to be reunited with my beloved little treasures. First, the light was off which was annoying but I had already gone down to the office and didn't want to go 3 flights down and across the parking lot to ask the attendant to turn it on?. So I went on with my business and after about 5 min the light kicked on which is when I discovered A LOT of business...as in mouse business...I'm talking poop people!!!! A LOT A LOT OF MOUSE DROPPINGS! Ripped paperwork, chewed through boxes, my Moroccan pouf eaten through and gutted out... I was so angry I could barely see straight. So I walked down to the office, with my angry speech playing through my brain which I PGed down by the time I confronted the attendant who told me that "customers store at their own risk [and assume responsibility for any and all damages]" and then told me I had no insurance! I stormed out, went home and what do you know...I found my insurance agreement! I will say that upon my return, the girl working the office, who gave me the "at your own risk" comment was somewhat more of a human (actually she was sweet but whatever) and gave me the insurance companies number because they are two separate companies and it was out of Public Storage's hands! Disclaimer: No, I didn't have any food whatsoever in my unit. Yes, my dishes where all clean and wrapped individually in a storage box. Yes, my items were sanitary, clean, we're talking the smallest unit they have available which had a few boxes, two Moroccan poufs, an apothecary cabinet, books and art.
Natalie and Jennifer were very helpful! Thanks guys
Both Camille and Jonette were very helpful and courteous. Expedited the process and assisted me in learning the ropes. Great and friendly ladies. Thank you both!
Camille is awesome and the facility is,well lit up at night and very secure
Camille & Doug are awesome! Their assistance during a very trying time was outstanding. If you need storage this is the place to go!
Camille and Doug were most helpful in getting me the right unit. The property is clean and tidy and well lit at night.
They keep longer hours than many other places, the office staff are very helpful and the units are clean. Couldn't be more pleased.
Para la gente que necesite un espacio donde guardar sus cosas a buen precio y sobre todo con buenos horarios de entrada y de salida
The service is amazing! I love Jeniffer and Tom!
Having moved around the country many times, I have rented many storage units in various places around the country. The service at the Tyler street location is unparalleled. Most of my dealings there have been with Tom, and he always goes above and beyond to make sure that my needs are taken care of. Everyone who rents space there has a story, and Tom is genuinely interested hearing about yours (if you so please). The last time I stopped by my unit, he asked me when my trip to Pennsylvania was coming up. I had mentioned the trip off-handedly the last time I was there, and I found it really cool that he remembered, and asked about it. Every person that has a unit there is assigned a number, but to the staff that works there, we are more than just numbers - we are people that they genuinely care about. Top of the line service, with a personal, small town touch. Thanks guys. A+
Natalie was very sweet. The Prices were good and the facility was clean. Eventhought the office was busy she still treated me like first class
For great customer service go see cynthia, brittney or tom... They will answer all ur questions and help u with ur storage needs.
The girls in office were great today. Thank u Brittany and Gabby for the easy rental process!! They were awesome! Come rent here for friendly and great customer service. :)
Cynthia and gabby were so funny and so helpful!
Great customer service by gabby Andrew and Stephen on my auction buy...
I had a great conversation with public storage. My husband and I are having a house built in Carlsbad and we just sold our home here in Corona. We are in limbo of how we are going to do this transition. The public storage representative (Cynthia), suggested that we move our things up to the public storage facility where it will be safe and clean. She showed us around the property and made us feel that we could be assure of our things being safely stored. I believe the best point of it all was the knowledge and professionalism that was given. I am a big on customer service and felt that Cynthia went above and beyond. Great to be assured that there is still some people who want to give the best at what they do.
I've been coming to this facility for a few months now with a friend who rents here and I always encounter a worker by the name of Cynthia, who is always cleaning and providing outstanding customer service!!!!
Great customer services (Scott) and Gaby i love this Lady she's awesome
Gabriela was a blast! Very helpful and fast. Cynthia was funny and nice. I recommend this place highly.
Eric and Cynthia were terrific. Fantastic service.
Camille and Cynthia were so amazing and helpful!!! They made sure that we had everything we needed without pressuring us to up sell for things we didn't need....the units are clean and well lit. This is a great place to store your things....
Camille is awesome. She is very pleasant and helpful. If you are looking for a storage place with great customer service, make sure to stop hete and ask for Camille!
Great customer service. Ninis and Aaron were wonderful!
Natalie was super helpful & polite. Clean facility. Took 20 minutes to complete paperwork, see unit & then done!
Natalie and camille are great
Cynthia was so helpful! It was near closing time and she efficiently and politely managed several customers in succession. She helped me secure my reservation and made sure I was aware of office hours so I didn't show with my moving truck up an hour before they open on Saturday. Cynthia also helped me with an idea for my company - we can save on warehouse space, by using Public Storage! I have been renting various units at this location for the past 5years. They always do a phenomenal job. It is safe, clean and well managed. I have never had a problem with the property or staff. 5 stars!!! Roberta G
Camille took wonderful care of me and assisted in all my needs promptly, thank you Camille.
Camille was very helpful. I fell are was very good. Well recommend to friends and family.
Natalie is the nicest person
Great experience with Camille!!
Camille and Natalie were awesome and very helpful!
Camille was very nice and helpful!
Camille and Gabriella were awesome! They helped me make my transfer to a smaller unit quick and easy. Even though they were very busy helping new customers, they greeted me and let me know it would be 5 minutes or so. They are so friendly to everyone who walked in and were very patient with unruly kids and polite.
Great service and really helpful staff. Camille is awesome, and was a huge help to my sister! Camille stayed over her lunch break to help my sister make a last minute change to a larger unit as her movers were loading up the last things back at my apartment. My sister was so worried when she realized the space would be too small, but Camille jumped through hoops to switch my sister to a new space on short notice! Camille has been tremendously professional and helpful. The staff here even carried boxes out to my sister's car for her. Clean and secure, I would definitely recommend this storage location!
Convenient for the Village area. Staff is very friendly and helpful. Bad: Prices subject to change without notice.
Marcus , Gabby , & Shawn were great . They have great customer service and are always so helpful. I've been back twice and it's always a pleasure! Thank you! Great place to store.
Jen and gabby were awesome today. Move in went smooth and great. . Quick and painless. .great service, thank you ladies!
I've had a storage here for two years and the customer service has always been great. Marcus and Gabrielle are awesome to work with and are extremely professional.
Marcus and gabby were great,. Did an awesome job today with our rental. Lucky to have them both here!
Marcus & Gabby are always helpful when I come to the property . If you come to public storage visit this property . A+++++++++
Marcus was a great help. He replaced the light in my unit . He was courteous and knowledgeable.
Marcus was great very professional and helpful. A assaet to public storage.
Marcus was very professional and courteous. He made swapping from one storage to a smaller one a breeze! See Marcus if you come here!
Natalie and Marcus are awsome
Great location for a storage...awesome help!
Cinnamon was AWESOME! Impeccable customer service and despite having other customers and responsibilities, she made me feel like I was her No. 1 concern. THANK YOU CINNAMON!
I had a storage unit on ground floor. When unpacked furniture at home had white spores on it. Have cleaned it but was disappointed.
Natalie and Aaron was awsome she gave me all the directions that I needed
Gabriella and Jorge were amazing at explaining the policies. Very upbeat and positive. She even worked with me for a better deal!!!
I have used this facility on Tyler street several times. Once for a year from 2013 to 2014. Then again recently. They are the best place in the area. I used another facility at a friends insistence and it ended up costing me $300.00 for only using it a month! This place will give you first month for $1.00 and no contract obligation. GABRIELA is the best!! Ask for her when you come in. She is awesome, her customer service skills are exemplary and she is always welcoming you with a big smile. Check them out when looking in the Carlsbad area for storage!!
Camille was very helpful and friendly
Great service from bernie, ivan, gabby and Camille.
great place... great customer service.. the ladies in office were awesome ( Bernice, Gabriela, Camille) ... rent here ..
Wonderful customer service from Gabriela. She made the transfer of my unit to a bigger unit very smooth. Very efficient. I have been here for 8yrs
GABRIELA, Very good at what she does... very comprehensive... GREAT CUSTOMER SERVICE!
great place.. awesome customer service.
Great customer service, good conversation with Josh, Gabby and Andrew.
Staff was Great!!!!!!!! Tabby,Rockies and Josh
Great storage...always clean great help from Raquel and Gabriela!
The girls in the office racquel, Bernice, Gabriela were great. Rent here, great customer service!
Awesome experience!!! Gabriella is so sweet. My Dad died...and she was a doll. Made it all easier!
Great customer Service. The ladies are very helpful.
Great service ... Victoria and Gabby very helpful
I've stored my 'life' at the Tyler Street Facility (Public Storage) since 2008, and have always had a great experience. The staff is accommodating and always provides great customer service. However, I did deviate last fall (2014) and went with another PS facility located of Camino Las Robles--in a word don't. I ended my tour early at that storage unit, and then transferred back to Tyler street. Although the staff at the other place was nice etc, the layout was lousy--and made for a difficult transition both ways.
Public storage in Carlsbad not only had excellent deal, they've been very kind and considerate to make our stay the best, and I would recommend you rent here. They have gate codes, and carts to make your move in easy. Customer service was great. Thank you Gabriela and Bernice for all your help.
Gabby and Bernice were awesome. Great customer service. Thank you.
Gabby and Bernice r the best so professional and kind someone needs to give these girls a raise or at least a box of chocolate
Gabby and Bernice were awesome!
good place , good people.
I needed a storage unit for a month. The dispatcher asked several good questions; location preference, size, floor preference, etc., and then knows whats available and where and any specials they may be having. Boom, boom, boom - Done. Easy, organized and reasonably priced. Totally clean facility to, and safe.
been with them since august 2009 when the price was 98 dollars. now its up to 129.00. the justification for this as told by a clerk or manager was that those whom are deemed more dependent or who seem to need it most will pay more than others. Yeah okay. so the longer I need it the more i should pay because new comers sometimes have no space. that wasn't the agreement in 2009. But i don't have a home or garage so I am stuck in the system even if it hurts. My Rating is that it's just okay. P.S. They are constantly changing Insurance company's as well. whats wrong with that picture? Is that something to worry about security wise? I have seen units that have been broken into and that is a topic of concern. But this is the new America and if they cant squeeze you on the way in, than they will get later when your not expecting it. I repeat "It's just okay.
great customer service. the ladies in the office are always nice and helpful. Bernice and gabriela were great , and answered all of our questions. Highly recommend this location to store anything!
Bernice and gabby were very nice and helpful and helped with my gate code and lock.
Professional, great service! Gabriela and Andrea were easy going and helpful… First Class!
Great storage place, office staff (Gabriella) is very helpful and friendly. Clean, near-new, well lit and secure facility. Nice variety of storage sizes, good move-in specials and has moving supplies for sale.
Natalie, Andrea and Bernice were very friendly and professional.
Natalie was great and very helpful. She helped find a refund for me!
Natalie was awesome and very helpful to us.
Andrea was super helpful!! Easy and quick sign up
Service was thorough and courteous but price increases are outrageous for my mother on fixed imcome in nursing home who started here at 85 per month and now is 125 in 6 years!!!
Gabriela was "The Bomb"! She was very helpful in providing answers to our questions and recommended alternate options which made our decision on what size storage we needed. As she toured us through the facility to our assigned storage, she explain to us all the ins and outs of the facility. As we were doing this, one cannot help but to notice the cleanliness throughout! The paperwork process was seamless (especially if you utilized the online express check-in; all facets of what was required was thoroughly explained by Gabriela. What a positive experience, our only regret was not coming here earlier! Most certainly will have to recommend this site to all our friends! Thanks Gabriela for your professional attitude and assistance. The management at this facility should be proud of how it is represented - keep up the great work! FIVE STARS ***** :-)
This is the best storage facility I have ever used. Over the years I have had storage in Orange county and north San diego county and none compare to this facility. I love the early and late access seven days a week. The facility is kept spotless and everything works great. The people have been helpful. I even cut my hand and they were quick to give me a bandaid. Even ther public restroom was clean as well. I still have at least one storage unit with them and know that is is kept as secure as my own home. what great peace of mind to know some of my valuables are in a safe place protected for me. Thanks again to Andrea, Jason and Bernice and the others that served me well since I have been with them a long time....
EXCELLENT customer service, every time I visit and/or have questions. Andrea and Bernice are pleasant to work with and very accomodating.
Jason helped me set up an account a couple of days ago at this location. although Jason was new and just started training on the property, he did a wonderful job. He was personable, professional and really paid attention to detail. He made my experience at Public Storage a very pleasant one and I would certainly recommend his business and services to all of my friends and relatives.
Jason and Andrea were efficient and so pleasant. Jason was in training and we were his first customers but you would never have known. Andrea guided him through the documentation process very professionally, and it seemed like a good experience for Jason. Everything was explained really well and they made sure that everything was understood. We found the unit to be exactly what we wanted so it was a very positive experience all round. Thank you Jason and Andrea!!!!
Every single time I call this facility Alexandra is beyond friendly. 8 am just a regular auction guy but she ALWAYS treated me with respect. I think she has learned part of that from the regional director Matt. Thank you again for training you employees to treat ALL people with respect.
I want to thank and praise Gabby & Bernice for helping me with a very stressful day of moving and down sizing. They called to make sure I was coming and even waited for me. I had a get larger space and through it all they were kind and helpful. They made me feel happy about the challenging situation and now when I go over to my storage unit I look forward to seeing them. They are a true asset to your company. Thank you so much ladies for all your time and support.
Great storage facility, clean, affordable with a friendly staff.
The girls at public storage are both great (Andrea and Gabriela). They are always helpful and cheerful. Great place to rent. Great customer service.
Gabby and bernice at carlsbad public storege
My experiences at this site have been outstanding. Whether on the grounds or by phone call, members always are helpful and informative. I want to especially mention the manager there, ANDREA. She is always patient w/me and takes her time showing me comparative units, explains costs and policies. I really appreciate her support always...........Additionally, the place is run professionally, staff always courteous , the grounds clean and safe. I'd like to congratulate the people at Carlsbad. I'd like to recommend your facility at Carlsbad.
I was looking for a place to store for a month while moving, came to the tyler st office and was given great customer service by Gabriela. I later on realized I needed to store more than a month since my moving truck was delayed. I had questions about my leases terms, gabriela always answered my questions and was very helpful. Andrea was also very helpful everytime I came into the office with questions or needing assistance. The facility was always clean and the people were always friendly. If I ever need to rent again, I will make sure to come back to visit these ladies for help. If your looking for a clean and well maintained facility to store, this would be a great location.