Public Storage Self-Storage Units at 9810 S 27th Street, Oak Creek, WI
Address
9810 S 27th Street Oak Creek, WI 53154
Office Hours
Mon-Fri 9:30 AM - 5:00 PM
Sat-Sun 9:30 AM - 5:00 PM
Gate Access Hours
Mon-Sun 6:00 AM - 9:00 PM
Storage Facility Features
Climate Control Storage

Indoor & Outdoor Storage Units

Small, Medium & Large Storage Units
Office Hours
Mon-Fri 9:30 AM - 5:00 PM
Sat-Sun 9:30 AM - 5:00 PM
Gate Access Hours
Mon-Sun 6:00 AM - 9:00 PM
Storage Facility Features
Climate Control Storage

Indoor & Outdoor Storage Units

Small, Medium & Large Storage Units
Close Location Details
View Location Details
Outside unit

Drive-up access

Climate Controlled

Inside unit

1st Floor

Outside unit

Drive-up access

Outside unit

Drive-up access
Nearby Self-Storage Locations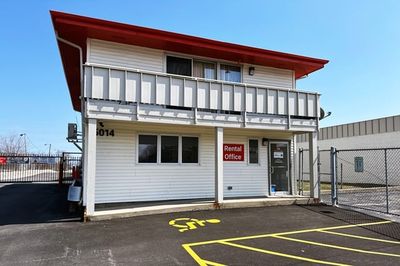 Self Storage Near
5014 S 13th Street
Milwaukee WI 53221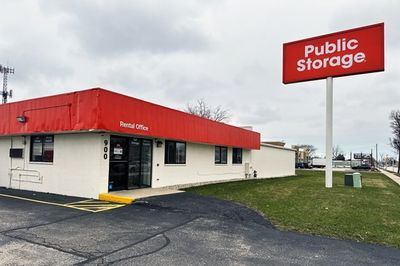 Self Storage Near
900 W Layton Ave
Milwaukee WI 53221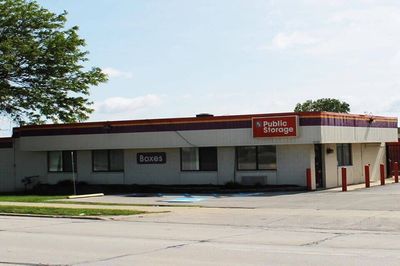 Self Storage Near
4750 S 108th Street
Greenfield WI 53228
Self-Storage Near Oak Creek
Resources from the Help Center
See what fits in different storage unit sizes
At Public Storage, You'll Always Find...
Keypad Access

Friendly Staff

Month-to-Month Rent

Moving Supplies Available

Free Parking

Well-Lit Facilities
Reviews
( 329)
When I arrived to place my belongings in the storage the facility was already closed for the day. The parking lot was rough and uneven and had a lot of standing water in the area where the storage units were. Upon opening my unit I had discovered that the 5x10 unit that I purchased to rent wasn't 5x10 at all. I did not have a tape measure but the total usable space was estimated to be 5x9.
Unmanned equals unsecured
The place is OK unless the automatic gate is malfunctioning.
We rented a 10x15 unit to move out of our condo. It was great and served the purpose for a month. The only down fall was that we asked to have it prorated for another day because we closed on our house July 31st so didn't want to rush to move all our stuff out but they wouldn't do anything for us. That would have been nice to have that as an option. We were able to get it all out though.
I hate this place, they just keep raising the price and raising the price, it started at $40. Now I'm paying $120. Going to find someplace else
It was the smooth customer service that got me, but love how advance they are (keyless entry by phone).
Sandra is very professional, friendly and helpful.
A clean facility at a great location. Sandra made joining effortless.
Our experience with public storage till now has been amazing. When we first met Sandra, she was very supportive and made us feel very comfortable. She took time to show us different types of available units which helped us a lot to decide the best and most cost-effective solution. She also assured us about the safety measures implemented at the site. We are happy with our decision. My wife and I would strongly recommend contacting Sandra for any of your storage needs in and around Oak Creek/Franklin in Wisconsin.
Wonderful place and the best worker is Sandee!
They do a great job and very nice and helpful
Sandra took good care of me. Fast service, explained everything to me very clearly. Great Customer service Thanks Sandra!
Great price decent space for storage good people will recommend
When can I catch a worker here? Everytime I go no one is in the office.
Very clean facility. Nice convenient location. Friendly staff too. Great recommendation for the Oak Creek area.
Sandra provided excellent service. It's was fast and easy to get set up to move our belongings in!
2022. Sandra is spectacular. Very helpful,knowledgeable,walked me around showing me all unit options,fully explained rental agreement contract. The office,bathroom and grounds on her shift were emculate.
Just rented with Sandee, awesome experience! The PS app is so awesome!
Be ready for a price increase within the 1st 3mos, you will get one. Mine started at $109 and has increased to $135.
Kari got us a good deal in Oak Creek!
Just rented at PS. Awesome experience!
Friendly helpful and thorough there you go
Just renting for the first time and Kari has been helpful in getting me all set!
I've rented with PS for years, Philip had helped and Kari was wonderful!
Been with public storage for 8yrs and my rate just keeps going up not recommended for long term I guess
I've been with PS since April. Love it. Kari is great!
Jennifer at the Oak Creek location was extremely professional and answered questions I had without hesitation!
Shout out to a Jennifer at the oak Creek location for helping me out and answering all my questions, great customer service!! Much appreciated!
Spoke with Jennifer and about rates and availability. She was very helpful and professional . I'd recommend this location to any and every one.
Stopped in last week and inquired about renting a unit and Jennifer was very helpful. She explained the whole rental process and went over different size units with me.
Jennifer was very friendly and was very helpful. Very happy with my decision to use public storage!
Jennifer was wonderful great help she helped me save money which you people should do it ain't doing she was very polite and very courteous very knowledgeable extremely a very very good worker
Tina noticed my mom struggling to lift her door to her unit and assisted her with opening it. I just need to share that and say thank u me and my mom both appreciate it. Keep up the good work
Jennifer assisted me with all my questions, and helped me find the unit I needed.
Jennifer was very understanding and helpful with all of my questions, and it was great that she showed us the different size units .
Jennifer was super nice and very helpful answering my questions and helping me out.
The woman in the front was very informative and kind when setting up a storage space for my grandparents. She was great at finding something within their budget.
I was very pleased surprise with the attention and the will to go above and beyond to resolve the problem I had. They didn't care I was not a customer from this location. Thank you for the service.
Jake was very helpful and I couldn't find the right place because it was my first time moving out. Thank you!
Good service, friendly guy. Thanks Jake
Jake was awesome helped me out so much!
Jake was quick and efficient.
Great experience checking in. Ashanti and Jake outstanding, professional and helpful.
Jake was very helpful, would definitely recommend this facility to my family and friends. Very knowledgeable and friendly customer service.
Jake was really great to work with. He was able to get me quickly setup with a new unit.
I had a super smooth and fantastic experience here at this Public Storage... after a disastrous time with my moving company. I moved across country and my new place wouldn't be ready by the time my things were expected to arrive. so public storage came to the rescue, but after several delays and horrible back and forth with my movers I had to abruptly cancel my unit before even using it. ASHANTI was so helpful and friendly. She helped me cancel and then redo my unit when the moving company finally got its act together. I HIGHLY recommend them!
Jake was very helpful with everything, I will definitely come back here! Thank you Jake!
Jake was extremely helpful. I needed some extraordinary lease time adjustments and he was very accommodating with everything I needed to get done... Very easy to work with. I wouldn't hesitate to use this facility.
Ashanti does a great job of explaining everything to you. She's very attentive and I highly recommend speaking to her. ❤️
Nice space in units, clean, able to rent month to month, insurance included. Great customer service. Jake is super helpful.
Jake provided exceptional service and gives great restaurant recommendations.
Jake was very helpful and kind when i was filling out the rental paperwork and he answered all my questions politely and professionally
Your personal belongings are just waiting to be stolen here. They recently had multiple thefts and never updated us. We originally came to our unit to grab some things and found a new lock on our locker...with the code to open it on the back. Upon entering, our things were thrown around, our original lock was on a shelf- cut, and obviously things missing. When we went to office to report this, they admitted that 1)there were recent break ins- but wouldn't tell us when, 2)the break ins were around our unit, and 3)they noticed the different lock on our unit, noticed it was the same kind of lock that the thieves used on the other units, and still decided to not call us to check in. So not only do we not know how long our stuff has been missing, we also don't know how long our unit has had a lock with combination posted on it. The employees were less than helpful, you could tell they wanted nothing to do with the situation and wouldn't even make eye-contact with us when being confronted. They refused to pull up the cameras (that are only pointed at the entrance and their office) and basically said to just file a police report. All in all, we lost $900 worth of items with no accountability or even an apology for the lack of updating and reporting. We packed up our cars the same day and left. Don't worry though, their broken gate makes up for the lack of cameras. This place is a joke. P.S. The Jake that everyone is raving about, is the same employee who wouldn't even make eye-contact with us or even offer an apology even though he admitted that he was the one who noticed the conflicting locks.
DONT put your stuff here.. my unit was broke into 2 times in a 2 week time span.... and PUBLIC STORAGE blames you... I'm fairly certain its an employee.... who else can get in and out their locked gate twice in a 2 week time span.. Overpriced con artist's....
Jake was a very respectable gentleman helped me on receiving the best goods and services for my public storage!
Jake did really awesome job, explained everything very well
I had the most pleasant experience with Jake as the customer representative, he was extremely friendly & his humanity was amazing & would definitely recommend anyone to pop in & check out Piblic storage in Oak Creek Wi if you need a rental. Definitely satisfied
Jake was very helpful and knowledgeable. i appreciated his hlep and courtesy.
Jake was super helpful and helped with everything I needed.
Jake did a fine job getting me set up with my new unit.
Jake is an Outstanding member of the Public Storage team. He's always been very helpful , even when I constantly forget my key code. He's definitely someone who belongs in the customer service industry.
Jake was very positive and helpful
Jake- very friendly and made the process easy. Facility has a great price.
Jake was very helpful and informative.
Jake was very nice and helpful.
Jake was very nice. I am very happy I chose this location and company.
Jake was really polite and helped us out.
Jake was kind and made the entire rental experience easy and painless. Because of Jake's attitude and helpfulness I would recommend Public Storage to anyone in need of short or long term storage solutions.
Jake is the best helped me move quickly and safely!
Jake was very attentive and helpful, he was very nice and professional
Jake was very accommodating! And informing!
Jake was very pleasant and a accomodating.
Jake was great. Very professional
Jake was very polite and helpful.
Jake at public storage is great! He's got your back!
Aly was awesome and her attention to detail was phenomenal...
Amy she was very helpful courteous and knowledgeable a very refreshing experience
Aly was very helpful and professional. I recommend Oakcreek, Wi location.
In the year I started my items are they never attempted to fix items that were broken as you drive around you see broken items hanging off the building the gate was left open this winter for weeks before they repaired it and on top of that they added an increase I've almost 15% would never go back
Ashli was a great help to us very nice and charming. I recommend you to go to public storage in oak creek
Jake was very nice and got me the best unit at best price. Would definitely recommend.
The GM is super friendly and helpful! We do the storage unit auctions and they are a lot of fun. We got a few pieces of commercial grade workout equipment from this storage unit. It took us a few months to sell it but it was a good profit over all. Go to Public Storage, they're great!
jake is very welcoming and kind.. i would recommend him family and friends
I went rented from Oak Creek Public Storage and James was a huge help!! I couldn't get into my unit and he came and fixed it within 5 minutes. Really impressive!
Great storage facility. Manisha had great advice and tips for our move.
I went in to check on pricing on a storage and the manager Manisha was very helpful and funny so with all the info she gave me I will be back to rent a unit great customer service and a great attitude made my visit pleasant will recommend public storage
Jake was very nice and professional.
Very friendly and very resourceful on all the information needed! Also the manager called 2 minutes after I got off the phone to schedule a showing same day. Very impressed with the customer service!
Menisha brought this would be 3-star review to a 5-star review. I wasn't happy with the quick price hike, but the customer service has always been 5-star.
I feel the storage was very clean and the assistant from your employee Manisha was very professional and knowledgeable keep up the great work
Nicole did an excellent job.
I had a great experience with Amy she was helpful, and very persistent at securing our interest. I also had the pleasure of meeting Nichole who assisted us with kindness and solution as well! Thankful to have met inviting people who cared about the best interest our their company, but was sincere and personable in securing satisfaction for both!
Nichole was very pleasant to work with she showed me 2 different units but none of them worked it for me, I needed a taller unit. She did recommend a different location. Thanks for all your help!
I'm hearing impaired and Nicole did a great job helping me out. She didn't know sign language but she did try her best. I seen she was having troubles so I asked her for a pen and paper. Nicole did an amazing job at understanding my needs and what I was asking for.
Nicole, had very great customer service. She was super polite. Nicole helped me pick out a unit that was best fit for me and my items. She even made my experience feel like I like I had a place away from home. I would most definitely recommend this location to friends and family. Thank You!
Nichole was very friendly and so helpful! I was late and she still gave me a tour of the units without having to reschedule. She showed me 3 different sizes and was very informative and answered all my questions. I'd recommend her to anyone looking for storage! She was very kind and has a great personality. Thanks Nichole for all your help!
Melissa was very helpful! She answered all of my questions!
Katie was awesome when I moved in.
Excellent customer service Nice clean facility Nice prices for first timers Thanks manisha for answering all my questions and concerns
Katie was very friendly, explained everything and was helpful. Would reccomend.
Hi. Sorry to be using Katie's phone but mind died. But got there at 5.55pm to unload stuff and she waited for me so I could purchase boxes. And call my gf for help. But Katie was wonderful in helping me. And I wanted to make sure she got credit for waiting for me. Any question feel free to call me. 414-614-8314.
Amy was great!! Customer service amazing!!!
Katie was really helpful . And was so nice and worked with me until were done ❤️❤️❤️❤️❤️
Katie was very helpful. Excellent customers service skills.
Let me tell you something I'm was upset on the service I had on Sunday with Nichole that I left debating to pull my stuff out. But Katie called to contact me about looking at a unit and I decided that she was very nice on the phone and met with her on Monday and it was wonderful experience and I'm glad I went!!! Katie was a wonderful to work with and service was great!! Thanks Katie!!!!!!
Katie has made my storage transition so easy, she is very helpful.
Carrie was awesome, great service! Highly recommend!
Nice and clean and Nichole is very friendly
Awesome place thanks nicole for helping me
Met with Carrie. Very nice and informative.
Carrie was a great help!! She was very helpful and knowledgeable about the subject matter!! Thank you so much for your time and your patience today!!
Nichole was such a great help today thank you
I called about pricing and nicole answered all my questions.
I called the store to get information about a rental space and Christina Y was very helpful and gave great customer service.
I really appreciated Carrie's great customer service!! She took her time to make sure i got the perfect unit for my needs and everything i needed to wrap my belongings up. Even shared laughs in between. Am glad i chose public storage!
Carrie was an excellent help with renting out a storage unit for my very first time, she was extremely friendly and made sure I had all the supplies necessary to keep my belongings in mint condition, she is greatly appreciated!
Nichole at Oak Creek Public Storage was very friendly, caring and helpful! She helped me figure out the best time to rent a unit, the different prices it could cost depending on when I rented, and even found a better deal than the one I was set on doing previously. Hard to find such conscientious workers like Nichole these days! She deserves all 5 stars.
Stopped in last week and inquired about renting a unit and Nichole was very helpful. She explained the whole rental process and went over different size units with me. Definitely will return in a few months when I am ready to rent.
I went to the store to get some info an nichole was very helpful
Nicole was so helpful and kind. Big asset to public storage.
I came in today 04/26 to find out some info on storage, and was helped by the wonderful Miss Alex. As soon as I walked in she gave me positive vibes and was very bubbly and very, very polite. I dont think I've ever walked into a buisness anywhere and felt as welcomed as I did in Alex's presence. She was very knowledgeable and answered all my questions. It was a pleasure to be helped by someone with such great customer service skills, I truly think she is a great asset for Public Storage and will achieve great things with them. If you ever come to this location I hope you have the pleasure of meeting her! Thank you for your wonderful customer service Alex. I will definitely be coming in soon to rent a unit from her.
Wonderful customer service, Nicole and Alex are super helpful! The move in process was quick and easy, thank you so much for your help! The lot is easily maneuverable, and clean.
Alex was amazing and answered all my question in regards to an issue I was having. She is also super nice and has such a positive attuide. I definetly recommend coming to this location.
I would never go back their units were dirty and I did not get what I had ordered.
Carrie ..great energy and personality. Friendly and helpful.
I came to see a 10x20 climate control unit and nichole was very helpful and knowledgable.
Wendy was amazing, professional and courteous to my needs
I talked to a very nice customer service rep name Wendy who was so patient and helpful. 5 star customer service!
Nichole was very helpful. Thank u
Tanya & Cami thank you so much for helping find the right size I needed for my storage
Nichole she is great employee
Carrie: full of energy and helpful.
Tonya an wendy gave excellent service!
We are moving soon and will be in need of storage space until our house is ready. I stopped by today to get some pricing information and Scott was super helpful and very accomodating to our needs. I was very pleased and will be back.
Amy provided perfect customer service
NICOLE WAS AMAZING!! My lock was frozen and she took 1/2 hour in -6 with a lighter to heat it open!!!!
Scott was a pleasure to speak with and helped my wife and I greatly. Thank you for being so accommodating to our needs.
Scott was AMAZING!!!! Give him a raise.
Amy was amazing and very helpful awsome service and very friendly
Amy , She assisted me very well, very thorough, friendly, and understanding. Great costumer service skills.
Melissa was awesome helping me find the right space to fit my needs. Very friendly and easy to talk to. Explained everything making my rental process as smooth as possible.
Carrie was really helpful. She helped me find the perfect storege for what i was looking for! Very nice and very helpful showing me around?
Carrie provided great service. Also help me find perfect storage for my car.
Carrie made my booking experience fast and easy.
Scott was very helpful and curtosy. I recommend talking with him for all you public storage needs
Tonja did a great job!!!!
Scott was helpful and friendly.
I talked to Scott today and he was great! Very informing and nice
Melissa is the best! Great service!
Desaray was GREAT! Super nice and friendly, if ever I come back I will be working with her!!
Thanks for taking the time to explain everything to me Melissa. Friendly and informative, I would recommend to anyone looking for a storage facility.
Melissa gave me great recommendations on how to store my items. Property is clean and staff is friendly!
Melissa was great. Clean spaces and prompt service.
Easily accessible and the units appear in good condition. Melissa was very helpful getting me setup and making sure that I understood everything. Be aware that they require you to have insurance on your items, so bring proof if you have a personal policy that covers them. Otherwise, you'll have to use their provider for an additional (minimum) $11/month.
Carrie was very proffessional and a pleasant and i would recommend yhis location to all that are looking to store their belongings. It was pouring rain and she still had a smile on her face and a great attitude what a pleasure she was to work with. I give her a 10 star review. Thank you so much for your kindness
Desaray's customer service was pleasant and refreshing. Many people do show service as she did for me.
Melissa was a great help. Answered all my questions and was really friendly.
Melissa was very patient with me and quite helpful while I was getting a storage unit at the Oak Creek location.
Melissa was very professional and polite. Offered anything and everything that's needed for moving or storing: what you're moving and how to stack your unit.
Melissa was very helpful in determining the size of the unit we needed and explaining how the rental agreement works.
Public Storage was recommended to me by a good friend of mine ,I wanted a clean and secure storage unit to meet my needs , Manager Melissa not only went out of her way to help me , she also eased my mind knowing my items would be very safe at this location and also did everything she could to find me the BEST possible price for my situation 👍. Thank you again Melissa for making this very stressful ordeal go so smooth and quickly. 😊Melissa really knows her job and does anything to make sure you are totally happy with the choices you made.She is an Amazing asset to not only me ,but to your company as well. 👍👍. Great Job
Melissa wojnowski is great. She was there for me when I first rented the unit, until the time I moved out.. She has great costumer service stills and has always made you feel welcomed
Tonja did a great job helping me out with all of my storage needs today!
Very helpful, great service. Very easy and quick. Great people to deal with. Carrie, Latonya & Melissa will help you out!
Melissa was super great at explaining everything and answering all our questions. I would definately Recommend public storage to those looking for a place to store their belongings.
Amy is awesome! Great place to store
Amy helped me with my late fee charge because I forgot about my payment, Public storage is great! They are always really friendly!
Tonja did an excellent job!
Staff is great. The auctioneer is awesome!
Visited an auction there - what can I say? Storage Wars is real !!
Melissa did a wonderful job of answering all of my questions and being super helpful.
Kimberly was awesome and gave us great service. Thank you Melissa!
Kimberly was great! She was very informative and helpful. We were in and out in no time. Great service.
Melissa was a great helpful to take care of whatever I asks for. She met me with a pleasant smile and answered all my questions and showd me the process I would give her 7stars
Melissa was awesome . She was very thorough
melissa was great with me she is really nice person and work really great for me she did great job
Great place to store your extras. Relatively expensive option, but 1st months rent is $1.
Melissa the best and very helpfull .with everything i needed .
Very helpful, very understanding, great value.
very nice very clean and access any time i need it great security also and good rates
Staff (female) does NOT stay till closing time EVEN IF she KNOWS you're coming & on you're way! Wasted time, energy & gas (& caused an argument that lasted throughout the evening!) having to twice drive 20 miles for nothing. In person she gave the obvious impression that she doesn't care about customers, with a snotty, unfriendly attitude, as if she's going WAY out of her way by just doing the bare minimum to pass off as if she's doing her job. The place is a freakin maze! Every hallway is the same as the next, but some shorter, some longer, and there are umpteen heavy doors, off set between most of the hallways, like a prison. No easy access bringing things in or out; kinda hard to manipulate a heavy pull cart when you have to try to keep the heavy door open at the same time. It is STIFLING HOT throughout (with the exception of the teensy tiny office where A (that means only ONE) staff person works. There is no airflow or fan to move the stagnant air around, either in the maze of hallways or in the units. The units have NO LIGHTING WHATSOEVER, not even a bare lightbulb hanging on a string! The hallways are well lit (and surprisingly clean), but even with that light you can only see 5 feet or so into your unit. Bring a FAN, a BRIGHT DOUBLE HALOGEN LIGHT, and a LONG orange extension cord, because IF YOU'RE LUCKY there'll be an electrical outlet in your hallway 25-50 feet from your unit. Since all the hallways I went through to get to my unit had NO electrical outlets, I asked the woman why aren't there any outlets in the hallways to plug in a light or a fan, how are we supposed to see into our unit? Her response not only proved she wasn't properly trained for her so-called "manager" job, but also that she wasn't even familiar enough with the maze to have noticed the outlets here & there & that she doesn't think much of her employer - she said "the owners don't want to pay for other people using their electricity." Are you KIDDING ME? WHO HIRED THIS "MANAGER?" It wasn't until after we were hurriedly taken through the maze to the hallway where our unit was, and the unsmiling borderline rude "I'm in a hurry," [to leave early again & go out with my friends????] woman quickly disappeared, that I noticed our hallway had an outlet about 25 feet away, between two units & perhaps 6 inches above the floor. Hooray! They also randomly increase your rent every few months (FOR WHAT? CERTAINLY WITH THE EXTRA $$ I'VE BEEN PAYING THEY COULD INVEST IN SOME LIGHTBULBS FOR THE UNITS!). THEY WILL TELL YOU THAT IT'S MANDATORY TO PAY EXTRA ($15+) TO BUY THEIR INSURANCE. NOT TRUE! THEY ARE NOT AN INSURANCE COMPANY! THE SMALL AMOUNT OF COVERAGE YOU GET IS NOT WORTH IT. YOUR OWN HOMEOWNERS OR RENTERS INSURANCE WILL COVER YOUR THINGS IN STORAGE; just ask your agent to add language to that effect to your policy or add an addendum. I didn't expect this review to be so long, but there was a lot to say. I'm sorry I cannot recommend this place. I'll be looking for a place closer to home that appreciates our hard earned money & our business.
Dee and Melissa did a fantastic job.
Carrie was wonderful and just a delight to work with. Informative and demonstrative.what a great gal!
Great customer service, Carrie was a great help and getting me a very nice unit for my needs and the things that I had to storage would recommend to others.
Melissa is very helpful and imformative. I would recommend this location to anyone! The facility looks clean and safe.
Called about a unit for an upcoming move - very informative and helpful. I will definitely consider them for my storage needs
Came In interested in a storage unit but was not sure which one would work best for me. Jennifer decided to show me some units and knew what she was talking about and was very patient with me and all my questions.
Amber and Cathy were awesome Amber was quick but very good and answered all my questions would definitely recommend Cathy or Amber
Melissa W is great with wonderful customer service manners. Id recommend this place to everybody.
Sam was amazing! She was very helpful to me! Recommend her definitely
Great place for storage Sam was extremely helpful!
Great customer service from Sam!
Nichole was amazing she helped with all my need with efficiency as well as a kind spirit.
Brandy she was very nice friendly and fast
Jennifer and Sam were very helpful with all my questions about renting.
Called and spoke with Amber today about renting a unit, she was very helpful and answered all the questions I had
Called in for a storage quote, Amber was very friendly and understanding to my needs. Definitely would recommend.
Amber did a fabulous job and get us setup quick. Very friendly and a great price.
While looking for storage Amber did a great job explaining things to me and made me feel very comfortable.
Sam was very helpful and friendly. I will def use this space again.
Amber was amazing, lots of help from here
Brandy had very great customer service she answered all my questions and helped me redo my auto payment which was great!!!
I needed a Storage Unit to rent ASAP yet I wanted one clean and secure to meet my needs , Manager Melissa not only went out of her way to help me , she also eased my mind knowing my items will be very safe at this location. Thank you again for making this very stressful ordeal go so smooth and quickly. Melissa really knows her job and does anything to make sure you are helped to the fullest. :)
Melissa gave great customer service and explained everything throughly!
Ashley was such a great help and very polite and helpful with choosing a unit that will fit my needs
Melissa was very friendly and fast when helping us get the space we needed!
Melissa has been very professional, helpful and friendly.
Melissa rocks! Awesome service, very detailed about everything.
Melisea was wonderful and I would highly recommend this if your in need of a storage unit!
Tyler did an excellent job explaining and showing the the storage options.
Melissa does wonderful job helpful
Great Service from Melissa at Public Storage! Had the answers to all my questions and waited patiently while I setup the online account.
Melissa was very helpful and provided speedy service. Thank you Melissa
Melissa is a great person and very helpful when it comes to helping with storage needs
Melissa your very helpful thanks so much made my move so much easier!!
Melissa is an awesome person who is very helpful and knows how to treat well as customer. I was going through a tuff time and she was there not only for me but for my family. Thanks Melissa.
The manager here has been very friendly and helpful.
Awesome packing supplies and pleasant helpful worker thanks melissa for all ur helpful suggestions!!
Melissa is amazing. She's always courteous and organized. She's awesome at helping you set everything up and get you whatever you need.
I walked into the office not knowing what I really wanted for a unit space. I was moving out of a 3 bedroom house with a finished basement. So there were two young ladies behind the counter one was named Trisha and the other was named Ashley. They took the time to listen to my needs and got me into the right unit for the right price. These two women had great customer service skills and talky seem to cate about my needs as a customer. Because of these two ladies I will be a forever customer to this public storage location.
Ashley was the representative she very friendly and had great customer service. She was very knowledgeable and knew exactly what I was looking for.
Sam has good service and is soo b@lllerrrr!!!
Sam is very informative and great service
I would like to thank Ashley for her help today. I am in desperate need of a storage space and had no idea where to begin looking. She offered me many options and helped me find the right fit for me. Ashley was very knowledgeable and friendly!
Ashley was super friendly and polite. Very good customer service.
Ashley Was the representative that assistanced in my rental today. I found her customer service, information and ability to aquire my rental and assist in it exemplary. 5 star experience.
The facility is good, easy to get to and secure. Daniel has been very friendly and helped me out a couple times. Would recommend it.
I would like to thank Ashley for being very helpful. We were having trouble getting in and she took care of it right away! Thank you Ashley.
Had to stop by several times to move stuff for a client. Very clean! Thanks to Ashley for all her help! She saved me a lot of time!
I recently needed help from your public storage facility in Oak Creek... Cathy could not have been more helpful, she was friendly, knowledgeable, and professional, five stars is not enough to rate this lady she gets a 10 out of 10 from me. thank you M, Mesu unit 1205
Thanks Sam for wonderful service
Very quick to sign up, Sam was very professional and explained everything very well.
Great customer service from sam!! Very friendly sweet girl!!
Very convenient, friendly staff and secure but with easy access in and out. Melissa in the office was extremely courteous and thorough both with move in and move out. Would definitely recommend this storage facility to anyone.
Melissa was so friendly and helpful. Great upkeep on the units and the grounds.
Daniel had very good customer service i would refer anyone to this location and this very polite young man thanks daniel
I visited Public Storage today spoke with the lady at the front desk her name was Ebony. She was very polite very courteous and professional. I would recommend anyone to rent a storage place at this facility. Keep up the good work.
Fantastic manager. Melissa was very helpful with what I would need to pack all of my things. She gave me very helpful tips and set me up with all of the boxes and packing supplies I needed. She helped me with the size of storage unit I would need and how to properly stack things. I was very relieved to have all my questions and concerns taken care of. I would not hesitate to have Melissa help me in the future.
After speaking with Sam, I feel extremely secure choosing the Oak Creek location for my seasonal items! The location was super clean and kept up and Sam did an excellent job answering my questions and touring me around!
Nice way to go with d custumer recomend d place to any one prices very afordable nice thanks sam
Great customer service very polite respectful really made you feel at home and definitely knows what she's doing Melissa made my move in very easy.
Mellisa has good customer service
Nichole was so helpful and friendly, I have had nothing but positive experiences.
Cathy,, was wonderful she explained everything well and met all my needs and every suggested a few other ideas that would help my experience even better ..thx Cathy !!!!!!
Cathy did a very good job with meeting our storage needs this afternoon. I have rented at two other storage units in the past and Thievy far was the best price per sqft/space I've ever had. Thanx Cathy! Excellent customer service! 100%
I came in to make a payment for a friend and Nichole was very friendly and polite.
I was confused on what unit I needed but Ebony helped me out she was Just awesome she She listens to people issues and you can't find that in customer service now days she is a GEM
Nicole was very helpful and friendly. The facility is very clean and looks to be well maintained.
Melissa was very helpful and took very good care of us.
I just love Melissa!!! She gets 5 stars from me. Great employee for Public Storage to have. :)
I was unsure about what storage unit I needed but Ebony was very helpful She's awesome
Tyler and ebony were awesome here
Mari Beth was great gave me excellent customer service and this property is very well kept up. Thanks Mari Beth your great!
The Oak Creek Staff is so friendly. I have met Kathy and Mel so far.
Cathy was a very great help this morning. I appreciate the hard work and dedication she has
Melissa makes you feel so comfortable. She made sure we had the right sized unit for all our stuff, and the packing supplies they have are very good quality.
Nichole was amazing! Only go when she's working, she's pretty great! I'd give her 8 stars if i could!
Nichole was the best rep I've ever dealt with. She regained my loyalty to this company! A++++
Rachel was very nice and very helpful
Melissa was very helpful answering all of my questions.
Kathy gave me great customer service! Awesome job Kathy keep up the good work
Devra was very helpful and made the sign up process very easy.
Very good service, I recommend talking to Melissa for any needs or concerns!
Friendly staff, that goes out of their way to assist customers! Clean facility, always open as listed and easy to get to!! I have an indoor and an outdoor unit, no problems with either! Melissa is always a big help and the times I see Casey he is helpful too! Kudos to them!!
Exceptional customer service from all the staff! They were EXTREMELY helpful in meeting my needs and assisting me with all the move in details. Great customer service, very clean units and very convenient hours! I would DEFINETLY recommend Public Storage (and this specific location) to anyone! You will not be disappointed!!
My family just rented a unit. I am very pleased with their customer service thus far. Melissa helped us with all of our needs. The unit is clean and dry. We like the security gate for safety as well. The one surprise was the insurance that you MUST have, this was an added cost we did not anticipate. (It is a minimal expense though) It is my opinion that this is something that should be stated online and if it is stated somewhere, then it should be more clear because I did not see it. Very nice overall experience.
The facility is good and the service at the office is great very friendly and helpful. I usually pay in person cause I like to know my payment is made. Melissa is usually the one there I see in the office when I need something. She is friendly and courteous whenever I come in. I would recommend this location to anyone who has a storage need.
I decided to go and take a look at a storage unit for when I move in a couple months and I was greeted by Tyler and Robyn. They were super nice and informative about their units and I will definitely store here when it is time for me to move.
I had a great experience. Mari Beth was very attentive and friendly she answered all our questions about the storage she also made my husband and I feel very comfortable. thank you!
tyler was very helpful for finding out my needs and what unit would suit me right. thanks for your help.
Mari Beth has been a great help and very informative. she has gone out of her way to help me thank you. great experience!!!!
Tyler was great help for the business and helped me with my move in. Very professional and friendly. Thank you again.
Rhonda J and Tyler were very helpful setting up an account for business. Great location and facility.
Melissa was very helpful and has great customer service skills.
Thank you so much Melissa Tyler .You help me so much. You did a great job. :) :)
Tyler was very helpful and got us all set up with GREAT MONEY SAVING SERVICE AND IDEAS! Thank You Tyler
This was a very nice storage unit and a very nice staff. Melissa helped us and she was very nice and informative. We were having a rough day with some things that went wrong with our new apartment and she was very nice and helped us find a unit that would work for our things and make it extra easy for us to get everything situated. I would recommend this location and Melissa!
OMG Tyler was sooooo helpful! I was late & not only did he give us a wake up call he was super polite. I left with every question answered!
Quick process. Clean. Tyler was very helpful.
Location, staff, security, and responsiveness is superior. Definitely use it again for winter storage of a car.
Tayler was very kind and profectional person today when l went to rent a storage and l was very sastisfied with his service.
Tyler help alot today and I'm so happy for his help that he gave .e today he very profetional.
I've been on the property a couple times the past couple months to my boyfriends unit and whenever I'm there, I see Tyler on the property making sure units are secure. It eases me to know that we are storing our stuff in such a secured facility where security is so valued by the managers.
Melissa was awesome. She provided great customer service and was very patient and understanding of my 3 yr trying to take down all the tape displays. I would recommend this storage site to friends and family :-).
We just moved in and the process went smoothly. We ended up having to upgrade and despite Public Storage having some weird policies, Tyler helped us make it happen. 5 Stars to Tyler's service, 3.5 Stars to Public Storage upgrade policy.
I had a pleasant time during my tour. Tyler did a great job, great customer service. :) Definitely worth checking out.