Public Storage Self-Storage Units at 535 S 84th Street, Milwaukee, WI
Address
535 S 84th Street Milwaukee, WI 53214
Office Hours
Mon-Fri 9:30 AM - 5:00 PM
Sat-Sun 9:30 AM - 5:00 PM
Gate Access Hours
Mon-Sun 6:00 AM - 9:00 PM
Storage Facility Features
Boat Storage

Car Storage

Indoor & Outdoor Storage Units

Property Manager Lives On-site

RV Storage

Small, Medium & Large Storage Units
Office Hours
Mon-Fri 9:30 AM - 5:00 PM
Sat-Sun 9:30 AM - 5:00 PM
Gate Access Hours
Mon-Sun 6:00 AM - 9:00 PM
Storage Facility Features
Boat Storage

Car Storage

Indoor & Outdoor Storage Units

Property Manager Lives On-site

RV Storage

Small, Medium & Large Storage Units
Close Location Details
View Location Details
---

5'x5'

---

5'x10'

---

10'x25'

Outside unit

Drive-up access

Outside unit

Drive-up access

Outside unit

Drive-up access

---

10'x30'

Outside unit

Drive-up access
Nearby Self-Storage Locations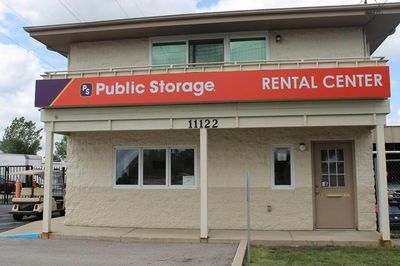 Self Storage Near
11122 W Lincoln Ave
West Allis WI 53227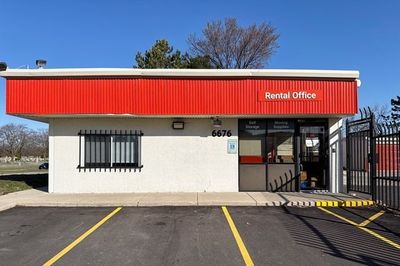 Self Storage Near
6676 W Appleton Ave
Milwaukee WI 53216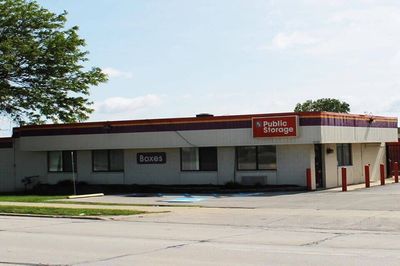 Self Storage Near
4750 S 108th Street
Greenfield WI 53228
Self-Storage Near Milwaukee
Resources from the Help Center
See what fits in different storage unit sizes
At Public Storage, You'll Always Find...
Keypad Access

Friendly Staff

Month-to-Month Rent

Moving Supplies Available

Free Parking

Well-Lit Facilities
Reviews
( 481)
Made a reservation to see a storage unit. No one was there. They do not appear to have any sort of full-time manager on site so I'm out. What's the point of having a desk with security cameras if no one is there to watch them?
It's a fine facility, but the company has raised my monthly rate now 5 times in less than two years. Definitely going with a different facility.
Facilidades de estacionamiento muy abandonado. Poca o ninguna supervicion ni seguridad.
Great place and had my storage since last year I'm loving it but they got to do something about the water leakage in the storage my storage area
I have My Furniture in the Storages and its been about 8 months now, and I am a picky person about where to live. I won't too be closer to places where's I go. Not far away.
What you would expect from a storage place. Keyless entry with the app.
Price went up $20/ month. Outrageous!
Getting the unit was awesome.. staff was very helpful
This place is a huge scam, we have been renting from them for over a year, every month my storage bill keeps increasing without notice. My latest bill was $270 for 10x 20 when we started it was $162 my second unit a 10x30 went from $180 to $360 again without notice, ridiculous we will be moving out very shortly.
Trista and crystal are great!
Trista, Melinda and Anthony are all wonderful.
Melinda was great with awesome customer service. Thank you
Wonderful experience and service! Melinda and Angela were fantastic!
Angela helped me out today & gave me detailed, straight forward advice. She made my PB experience a good one.
Very clean with good customer service
Mary is one of the nicest people I ever met good heart and defiantly a people person if you get the chance to meet her you are so lucky
Mary was very helpful during the move out process. She noticed during her check of the facility that my storage locker was unlocked and empty and called right away to let me know and ask if i had moved out.
MARY was so accommodating friendly and helpful took care of problem so fast and easy can't thank her enough
Ricki is a very kind and wonderful person that did a great job walking me through the questions I had about public storage.
Mary did such a wonderful job, helping me out, and answering all of my questions. Thank you Mary! 😄👋👋
Sabrina did a great job! Very fast very helpful!
Poor service. Unfriendly staff. Shady business practices.
I was having problems w being overcharged for something that was not my fault or mistake.Mary not only took the bull by the horns,but did it w such enthusiasm and quickness.Mary is amazing and I have to say had it not been for her,I would have had an explosion.Instead everything is smooth and fine.Thankyou Mary you're the best!
Mary was so helpful with all my questions! Very friendly . Thank you!
Easy access off interstate.
Ebony has awesome customer service skill
Melinda at the 84th Street location was very kind, considerate and helpful with the questions that I had surrounding my price increase. I DID NOT receive the same considerations or service when I reached out via the general chat feature regarding the same issue. Very thankful to have a property manager that cares about her customers!
The help was friendly and courteous
Terrible experience. Started out initially very good, friendly enough staff. We used an outdoor spot for one month to accommodate our boat. Prior to the end of our first month, we went ahead and provided move out notice and took the boat away before the next month began. I did this via the mobile app. They never acknowledged the move out, and sent me a bill for the rent. I once again processed the move out, sucking it up to a system error and planned to just pay some sort of prorated rent to prevent a dispute. Easy enough. Flash forward to multiple calls to the office, receiving a call to collect my overdue rent and once again explaining the situation, and calling the 1-800 customer number and being provided the district managers information. Guess what? Left her a voicemail and received no call back. I went ahead and paid the full months rent this month to prevent any further action, certainly not going to deal with a collection effort over $65. Renter beware, avoid this place.
Kanell gave excellent customer services
Malinda was very helpful and always is pleasant when at the office.
The employee, Kanell was extremely helpful and kind!
Kanell, Did a great job today! Great fun, good customer service. Needs to work in his "wall dance", lol. Thanks
Wendy is amazing she DESERVES a raise 🥰
Melinda was thorough, patient and knowledgeable. She answered all our questions and anticipating our confusion, repeated and reassured...she clearly knew what her job was and carried it out like this was her company. We were clear about the company's policies, pricing, space and willingness to serve. Even before we got to the location, the person on the phone had the same characteristics: confident, thorough, personable and helpful.
Walked in the office and the lady was curt, and had no desire to talk to me at all
Well organized and convenient location!
I made an appointment they called sent emails confirming the appointment and when I arrived...No one was in office. I called no answer?????
Great storage facility. Always clean & easy to access, always receive great customer service.
For a storage locker the prices are decent. Ita nothing fancy but the prices are reasonable
I must say I never knew getting a storage unit would be this easy! From the time I walked in the customer service was amazing and everyone I encountered was so friendly and helpful! I will definitely recommend this location to anyone looking for a storage unit!
Worked with Lala today. She was exceptionally nice and understanding. And had amazing patience due to the fact I came in with personal matters. I was smiling leaving the office. Thanks again Lala ❤ made the difference
Melinda at the 84th st went above and beyond explaining to me how Public Storage operates since this was my first time renting space. Did a great job. I was very satisfied . Thank you
All I had to do was pay my storage it was ok
havent quite moved into the storage unit but it is easy access and couteous customer service.
Nice facility! Manager does a great job!
Wendy was beyond helpful great customer service!!!!
Awesome customer service, very detailed information. She even came to help me with my key lock. Kuddos
I am writing this mainly to help those who are renting or looking to rent here. I had a small unit on the inside of building that was broken into and some items were stolen. Regardless of what was taken or even a price of them I was more disappointed with how it was handled after. I went to the office to file a claim but was told they were closing in a few minutes and she couldn't stay. I can be understanding but not trying to take a number or ask more details is unacceptable. You can tell where someone bent over the hasp and got in . The insurance seems pointless for all the loop holes you need to go through. Honestly it could be avoided if it was under surveillance
Wendy was great! She helped me find my unit, made sure everything was in order and she was fast and friendly! The office area is super clean and she is so helpful!
Wendy, cant thank you enough for the great service getting us set up with a storage unit. You made the whole process super easy to work through. We appreciate your taking the time to show us several units.
Wendy took great care of us, answered all my questions and explained all the details. Everything was simple and straightforward - she goes above and beyond to make things right. Thank you Wendy!
Wendy was super helpful and setting things up was very smooth.
I went to get some items from my storage locker amd realized it had been ramsacked and I came and let Rhonda the lady sitting at the front desk know and she was very helpful in telling me what todo and call the Milwaukee Police Dept to get a report of the incident and I asked did you catch the ppl and she said I dont know and by this happening I think you need cameras at every building doorway to see who come in and out and catch the ppl if this happen again or risk losing alot of ppl who use your storage and word of mouth about how unsecure your property is and u will lose plenty business as well.Dont go to any of these places I believe they track how often you visit your storage compartment and it was and inside job that my stuff was stolen from because of the lack of communication and no call telling me about a break in of storage compartments and mines might have been one I was told we didnt think yours was hit ok you could've still called me and told me about the break ins instead of me finding out on my own 6 months later .
Wendy had great customer service
Wendy was very professional!
Wendy went above and beyond to help me went of her way to make sure I was taken care of. Very good place very good employee
Wendy was so helpful and friendly will go there again to deal with her very professional, friendly and beauty personality
Wendy is amazing. Excellent customer service!
I have one problem with this storage! 50% of the time theres no one in the office!!!
Wendy was an excellent csr!
kennie was better than uhaul for sure
Wendy was great to work with, professional and friendly!
Amy was fantastic. Thank you
Wendy was awesome! She was fast and efficient! She also found me just in time to tell me to take my lock, today was my last day using the storage! They were really kind and I will recommend anyone looking a storage to go to that location specifically! Thanks Wendy and also to the older lady that got us started in the first place she was also very helpful and knowledgeable of the company!
I had no problems at this facility. They accommodated an early move in time for me which was amazing. Wendy at the front desk was incredibly kind and helpful with my check out.
Wendy was an excellent help. We were in and out with all the paperwork done in no time. She was knowledgeable about the facility and was quick to let us know about its various safety features. The facility is clean even in the middle of a winter thaw. Prices are extremely reasonable. Definitly recommend this place.
Can we store an automobile in this location inside
I visited the public storage with questions on Storage units and prices. Wendy was a great help. I would definitely recommend using this facility. It was clean and looked very well maintained.
I was helped by Ms Wendy!!! She is awesome and made my unit rental process so smooth. I came in towards closing time due to work and she NEVER ONCE tried rushing through things. She explained everything thoroughly and made sure I understood. She showed me 2 different units even when she still had stuff to do before closing. She was efficient, friendly and overall amazing at what she does. I needed a unit ASAP and she made it happen. Wonderful customer service! I 100% would recommend.
I just left Public Storage in on 84th street in West Allis and I just had to write a review. The person who took care of us was named Wendy and she made our day. She was friendly, attentive, prompt and is overall excellent at her job. Great customer service!!!
Nice bunch of ladies work there. There make the trip there worth your while. Nice work ladies.
Ashely was so helpful to find the right size storage . Thank you!
The customer service me and my wife received from Cathy at public storage was absolutely amazing! She was so kind and helpful, more than willing to kindly answer all of our questions and concerns. Highly recommend.
The property managers Cathy and Amanda are fantastic! They both were friendly, knowledgeable and anxious to provde awesome customer service, i highly recommend this location!
Awesome service they really know what they are doing it was so easy to go in and get it done they explain everything clearly no stress
Nice job Cathy and Trista for doing an amazing job. Highly recommend this place.
Amanda was very friendly and informative while initiating the rental process. Thanks! Unfortunately the hours of the facility, and space I needed was not quite adequate for my use, but I went back 2 days later and Cathy was so helpful and made the termination process much, much better than I expected. These employees at this place really are great assets to this company. Super nice, welcoming, and always have a big smile on their face, willing to help. Even though our business relationship was short, anyone needing a storage locker, should definitely rent here. Great service, clean facility, secure access, what more can you ask for? Thanks again!
Amanda is a sweetheart and she took care of us she has great customer service we would come back again
Was having a hard time finding a Storage Unit with enough space for the right price.... just bought a house and that house has no garage so i needed enough space to store shelves and odd and ends from the garage and my storage unit from the apartment we were renting... Amanda and Cathy were able to get me situated with all the space i needed thanks
The Gate almost closed on us but the storage space is lovely
Wendy was so helpful and thorough getting me set up with a unit. Friendly and courteous and put a much needed smile on my face. Highlight of my day during this stressful time.
Amanda was absolutely INCREDIBLE. You should duplicate her in all your facilities. Thank you for your help Amanda.
Amanda and Cathy were amazing with helping me get my storage unit today
Cathy is the most awesome manager I have ever come across in all my dealings with storage facilities! If you want great customer service Go see Kathy at 84th street
Amanda is the BEST!!!!! Very friendly and helpful, I wish all employees were this good. Thanks for everything!!!!!
Amanda and Cathy are great at what they do! They both offered better storage options for me and saved me alot of time and money! They are very professional and take their jobs seriously! Need more people like them😀
Had a wonderful experience here. Cathy and Amanda walked us through everything with a smile. Definitely recommend.
The offfice staff was very helpful I believe her name was Amanda. Offered me a deal for the first month only 1$ plus the application fee and lock so it came out to 57$ I only needed it for 1 month so it was a steal.
Cathy and Amanda at 84th are the nicest. Best customer service I have ever experienced.
Wendy at south 84th street location 53214, was very helpful, informational, and pleasant. My transaction was smooth and painless. Thank you for all the help!
Kathy and amanda help out a lot. And great customer service.
My husband and I went to 4 other storage places that were zero help and kind of cold. Arriving at this location, we were greated, welcomed and found the storage space we so desperately needed. A HUGE THANK YOU to Kathy and Amanda! These ladies are Awesome
Wendy was great. Great customer service!
Amanda and Melinda were very friendly, helpful, and knowledgeable. I left feeling satisfied with the help and information I received. Great customer service at this location!
The woman who helped us was named Wendy. She was extremely sweet and helpful. She explained everything very thoroughly. Wendy went above and beyond for us and was managing the faculty all by herself too. I definitely recommend. Its also is reasonably priced.
Awesome place at first, signed up for a good rate. 3 months later they increased my rate from $30 to $50... No mention of the rate when signing up being temporary. Make sure you ask how long promotional rates are and what the regular price will be.
Amanda and cathy got me a great space at a great price
Amanda and cathy were amazing and super helpful
Thank you cami!! Great job!!!
Cami was truly amazing! I went in stressing about finding a storage and she saved the day! So thankful!
Cami, Cathy, Amanda, did a great job with helping me answering all questions,
Amanda is very knowlegable and nice. Got everything quickly. Thanks again amanda
Alex provided excellent service.
Christina did a fantastic job!
Amanda was extremely helpful and absolutely the easiest and nicest to work with. She helped my roommate and me move our stuff in for the summer in under 30 minues!
Amanda was super helpful and nice!
Cami and Wendy were wonderful and such great help! Thank you
Great customer service, very helpful Cami was for me today.
Amanda and Katy. Thankyou soo mucha. Great person, appreciate
Love Cathy and Amanda. I will travel to find where she is working to get superior customer service!!
Kathy and Amanda are amazing they helped me so much with my situation....PEOPLE IF YOU HAVE A STICKY SITUATION JUST TALK TO THEM IGNORING THEM IS NOT GOING TO HELP YOU. JUST TALK TO THEM
Prompt, knowledgeable and courteous customer service. Clean and well maintained property.
Amanda and Cathy we super helpful and professional. They helped me find a good space for me
Worked for what I needed.
Alex and Cathy were great and very helpful. They were super busy when I came in and worked great together as a team.
Karen and Alex were amazing. Great customer service, and very polite. I definitely recommend this location to anyone who's looking for storage. I wish there were more employees like these two awesome ladies .They really know how to make you feel like you matter. Keep it up Al and Cathy!
Amanda was amazing and helped me out with my issue
The employees here were great. Cathy and a new girl, Alex were quite busy when I arrived but were still very helpful and and handled everything quickly. The service was awesome for how busy it was and I was impressed with Alex while still only being in training. Good staff, everything was nice and easy!
Melinda and Cathy have such great attitudes gracious kind .They really are very helpful efficient. And. They really look out for their customers. They both deserve a raise.
I had a nice experience with public storage on 535 s 84th. Melinda and kathy are the best they anwser all my questions with no attitudes and no problems... Thanks you guys!!! ☺☺☺☺☺
Cathy and Malenda gave excellent service and it was fast and easy.
This store has the most amazing customer service. I had the pleasure of meeting some of the most pleasant woman at this location Cathy and Melinda were the best. The answered all my annoying questions clearly and made me feel really good about doing business at their store. Thank you guys you were amazing!
Expensive! Dimly lit buildings with burnt out lights. Carts were supposed to be available, Never were. Dirty, Disrepaired property. Rent increases for No reason. Rent would go up month to month!
This was such a great experience! I've never rented a storage unit before and didn't know what to expect, so Amanda and Cathy made this such a simple process. They were so kind and thoughtful, and gave me really great tips on what I could do to protect my items from moisture. I truly appreciated them for their advice and their great customer service. I will absolutely recommend this Public Storage location to anyone in need of storage space.
Cathy and Amanda were super helpful and answered all my questions
Scott was so helpful and awesome!! Went over and beyond... he was so precessional and knowledge. Thanks Scott for your outstanding customer service!!!! 👍🏽💯
Kahty was very helpful because it was first time using public storage.
Amy is awesome!! She made the whole process easy and quick.
I would NOT recommend using any Public Storage facilities in Milwaukee. They are unresponsive to complaints. The 84th Street location has limited business hours and the office was closed several times during those limited hours. I was injured on their property due to Cathy(property manager) unleashed German shepherd aggressively barking and running towards me. I was given the district manger(Amy) email and telephone number information. I sent an email and left messages for Amy without a reply. I also called several other times and spoke to Nick who transferred me to Kevin who told me that he forwarded my complaint information to Jonathan the regional manager. I have NOT received any response/follow-up from public storage. I will not recommend them to anyone!
They kick me out today" I did a reservation for a space for a boat that i buy today and wen a get there I call and she told me that e was a lot of snow I told her please I need really the space please she said nop nop nop,anyway bad experience 01/19/19
Dequila and Cathy are awesome and they have very good customer service skills. They did everything to accommodate my storage needs
Staff is great and really helpful! Will recommend to friends. Thanks Daisy and Cathy.
Great service and awesome staff thank you Cathy and Daisy
Dequila and Cathy are awesome, very helpful and don't mind doing their job...
DQ and Cathy are amazing. They are very cheerful and provided me excellent service. As soon as I step in the door they did not hesitate to help me.
Kathy and DQ are awesome. Very respectful and helpful. Never had an issue with them they helped me solve a couple of problems I had in the past.
Daisy and Cathy have excellent service
Daisy & Cathy were superb on assisting me today! I will make sure to refer others!
Candice did a awesome job she had good communication skills and was very helpful even tho its her first time here at this location wonderful job Candice...
The best experience and understanding I have ever had at a public storage facility! I highly recommend Mark and Cathy! Come and see them and please take advantage of the offers that they have! They really made myself and my family's Christmas! Bless them!
Mark and Cathy were amazing, Took me all day to clean out my unit but they took care of the paper work part quick and fast! So very nice and amazing people to work with. Thanks for the amazing service.
Cathy and the Gentleman that helped me today (I apologise I can recall his name) did a awesome job. They were very helpful and accommodating. Thank you again!!!!!
Desaray was really helpful and kind
It was so refreshing to come in to the store and be greeted by Cathy, who is the property manager. She was so friendly and informative that I left feeling much better about my decision to store
Had a great experience Cathy helped with everything I needed
The staff is friendly. There's some hidden charges, but I loved everything about the place otherwise.
Cathy has been the best and most informative employee that I have ever metso far in all the years ive been in storage with Public Storage
Cathy is a nice person and helped me find the best price on a storage
Daisy + cathy ellas me ayudaron y un buen servicion
She was so energetic and helpful She is a prime example of a good employee
Cathy did a great job! Went above and beyond to make sure we understood everything, and were able to keep our belongings safe.
Awesome service, very satisfied with the way I was treated and accommodated. Daisy and Cathy were very very helpful, kind, and understanding.
Cathy did a great job helping determine the best storage facility for our needs! Highly recommend!
Daisy great service very friendly.
It was a very stress-free experience! Cathy was helpful and accommodating. Which made the whole experience very smooth.
Great experience! At the end of a stressful journey in a faulty moving truck, in which I locked my stuff in with a combination lock that wouldn't come off, I had a very easy and stress-free experience at Public Storage. Cathy was very patient, friendly, and helpful even though it was the last day of the month and there were a good deal of people vacating while we were there, which she and her staff also had to deal with. Thanks so much, Cathy!!
RENTED UNIT LAST WEEKEND AND I HAVE TO SAY GREAT EXPIERIENCE CATHY WAS VERRY FRIENDLY AND OVER THE TOP HELPFULL THANKS
My daughter is in the process of relocating with a brief pit stop at home. Moving day was very stressful with a deadline to get the moving truck back on time. Cathy was very helpful and her great sense of humor and professionalism alleviated some of the stress. Thanks and great job, Cathy!!
Awesome storage place Kathy and Amber were very nice and helpful. Will always choose public storage places in the future. Thank you Rob
Amber May was very helpful. I am going to recommend to my friends.
Amber May was awesome! Very pleasant and helpful. I greatly appreciated all the information she provided so I knew exactly what to expect and the services they provide.
I had one of my best experiences with Cathy and Desiree on Saturday 9/22/18. The lovely ladies were very friendly and knowledgeable to my exact needs with the storage space needed. The best encounter I've had since I acquired the unit. Thank you ladies once again!
Great customer service and good attitudes. There were two girls that were very helpful desaray and cathy. Thank you!!
Cathy is awesome! She knows what she's doing and does it well. Great job!
Desaray was nice and very helpful
Cathy was amazing with everything! I'll be back 😊
Cathy was great with helpin me out on gettin my storage unit
Tammy was very helpful and professional in helping me with my rental!
Desaray provided me with great customer service she explained everything to me thoroughly and Answered all my questions.
Tammy and Cathy made my movie quick. They were energetic and very willing to meet my needs
The fact that you can't go into the storage at any time of the day is disappointing! 9:30 - 6pm are not dependable hours! Next time I'll find a 24 hour storage with access at any time!!
Tammy the worker there is so helpful I had a look of mold
Amber Mae and Kathy provided an awesome customer service experience I was very appreciative of their help in helping me to resolve a complicated move situation. Excellent service I would recommend it to anyone! :-)
Over priced, scam insurance! Avoid storing there. Not too mention they have You Tube videos on how to break into the lockers!
Cathy and Tammy give AWESOME SERVICE
I was calling around Milwaukee to find storage for family members that are moving across country and Came across this location. I was greeted by Amber May and Cathy who were both Very friendly And informative when I questioned about storage and spacing needs for my family. Great customer service, clean, dry, spacious and a perfect location.
Cathy and Amber May were AWESOME and extremely HELPFUL property managers, made my experience today a great one! I would recommend this facility to anyone who wants and need efficient help in your storage needs! Thanks ladies!
Cathy did a wonderful job and got me setup
Cathy a wonderful, friendly efficient person
Cathy was extremely friendly and helpful. Bonus: we got in on the summer special.
If I could give this place no stars I would. Ridiculous hours...they reduced time you can access your stuff from 9:30 am til 5pm. Huge theft problem! It's a dump. Rude person at desk. Stay away!!!!!! Manager is nice though.
Good Place To Store Items.
Came in and forgot my gate code employees latonya and kathy were very helpful and work great as a team love those ladies
Latonya and cathy were awesome ..
outstanding customer service. Cathy & Kelly were great
Very nice service from nicole
Thank you for your help Aurora - very kind and professional!
Prices are too high. Place is run down. The walls are falling apart. And the worst is your only allowed in at certen times....
Nichole was a super pleasure to deal with. Very happy being a customer here and her smile helps brighten my day. :)
This place is b.s. I did go on line and made reservation but the clerk fails to tell you that you have to have insurance. The cheapest is $11 a month and that you have to buy a lock for $20. I asked if I could come back another day and she said "no". That it's a one time offer. I'll take my business to an honest company.
Aurora was very sweet, informative, helpful, personable yet professional! She provided excellent services. At this time I can not rate the company, however I must say they are too expensive!!! There were many hidden costs. They do NOT pay their employees well and expect too much for little pay. I am rating Aurora not the company at this time.
They put push button locks on each building and didn't let renters know!
Worst experience ever! The facility was not plowed in the A.M. we called corporate they said the city plows the facility we where stuck for a 10 minutes burning rubber and wasting gas then we left came back later before close still no plow we where stuck in the storage driveway for an hour we called corporate they said to contact property manager the Manager was sitting watching and laughing from the window watching us stuck and refused to give us her managers name or number called corporate again they said city doesn't plow it's contracted they suggested contact the plow company we asked for the number was not given it, then the lady came up to the window very rude and stated "Now do you want my help" we declined her help for the second time due to her attitude and laughing when we where stuck. I do not recommend this place and will never use Public Storage again. Corporate is a joke they kept hanging up on us no resolution.
Nichole is such a good help. She is very helpful..i recommend this place, and ask Nichole
Aurora Did a great job explaining everything in details. Very nice employee.
Best staff in the world! Thank u Aurora!
Quick service, great help, easy to understand the world of storage from Amanda. Very easy access to my storage when I need it and clean environment. Thank you Public Storage.
Carrie and tonya Good service
Do you have a facility close to 43rd street and oklakoma milwauker,wi
Carrie and amanda and tonya costumer service very nice thanks
Amanda was very polite and answered any questions I had.
Amanda, Carrie, and Tonya did a great job introducing me to the property and features. Great location and amenities. Staff is super friendly and cheerful even on a cold February day! Highly recommend.
Ashley was very helpful and articulate
Amanda was awesome. She was helpful and professional. Returning customer and one for life!!!!
Service was wonderful. Thanks Amanda!
Scott and Kimberly were great!
Frankie, Amy, and Amanda were great!
The guy who helped us was personable and helpful. Pricing is okay. They force you to get their insurance. The unit is a bit damp. They say if you don't wrap furniture, it will mold. Not a good sign.
Kimberly was great! She was very professional and made sure that I was getting the right amount of storage space to meet my needs. Highly recommend this place.
Matt was very helpful and professional when I came in for storage space I would recommend this locations to friends and family you rock Matt!!!!! Thanks for all your help!!!!!
Frankie and Amanda were a great help
Kim and Amanda were great
Amanda and Kim were very nice and personable. Highly recommend!
Great service, very helpful.
Frankie is AWESOME!! Such a sweetheart and explained everything in detail!
Frankie was informative and to the point.
Matt and Amanda did a great job of providing me with excellent service!
The workers r really polite and made our time comfortable
Frankie an Amanda were great
Amanda is awesome helped me with a question that I had
Amanda is awesome. The best customer skills I've ever seen and I've watched her do 5 things at once and make it look easy.
AMAnda,she works hard and she's very helpful. and above all kind.
Great service person Amber
Amanda is very professional and helpful. She always takes the time to call for a reminder. Shes also very friendly and helped me out with any issues i have had. Been there for years and she never missed a beat thank you amanda for all your help and kindness.
I've wrote a review 2 months ago on how great of a help Amber was and rated this storage place 5 stars when I moved in to my unit; since then I haven't gone to check on my storage til last night around 8pm when I got to my storage the first thing I notice was how beat up the top of my storage looked as if someone have broke into it. Screws were coming out and the wall was caved in. So when I opened up my unit yep surely enough my t.v. box was missing... Hoping that it's not true my boy friend and I moved stuff around to see if we just missed placed it or something... Nope it was really gone. This location needs better security and more camera esp. Inside where all the storage units are... And to add on I thought it was strange they make you go on Google and rate them 5 stars and write a review when you are at the office doing paper work.
Amanda was great..very professional...
Amanda is wonderful. Her customer service is outstanding! She made sure I understood everything clearly & that I was all set to go before I left the building. Thanks Amanda!!!!
Trisha was very helpful, courteous and AWESOME....
Trisha was very informative and very friendly.
Very friendly and efficient.
Sam & Amanda helped us out a lot! The service was great and I'll most definitely recommend this storage facility...
Lisa and Amanda helped me so much!! Very informative and on top of everything!! Great place to store your stuff!!
All the people there really gave me great service that the places are very clean and they're very friendly
Ashley's service was great today. Very quick and efficient. Thanks so much!
Lisa was really great I look forward to starring with them.
Service is great. Amanda and Melissa are very helpful and answered all my questions. Happy to keep coming back to PS when I need storage.
I stored my belongings there for less than 6 months. In that short period of time, despite using a heavy duty, cylinder lock, I was robbed. The manager insists on having a key to lock so there is little doubt in my mind who is responsible for the robbery. Then they proceeded to jack up the rental price, making is more expensive than other rental units in the area. Don't waste your time...find a more secure location.
Amanda was super helpful and the customer service at the 84th location makes renting a breeze! A+
Amanda has excellent customer service skills and is very informative to the services offered and answered all my questions.
Jennifer the customer service representative was very helpful and informal! Great job!
Amanda and Lisa was awesome
Lisa was awesome, great service, would refer
Amanda and Melissa they were a great help and woundful lady's got in prices too
Great couple of ladies up front. Amanda was a life saver! Professional ladies and clean establishment.
Amanda, Jennifer, Melissa are awesome
Amber E. Was very professional and helped answer all questions I had. She was very polite and made the process so easy. A++ to Amber for being so informative on the products offered. Recommend her and this location to anyone!!
Excellent service, very helpful.
Amanda did an excellent job of explaining everything to me was very happy with her service
Brandy has amazing customer service things were quick painless very informative and thourugh I left with no questions and a happy customer!
Amber, one of the managers did a great job of contacting and showing around
Amanda and Brandy are awesome, great personality and very helpful and knowledgeable!!!
Amber and Amanada were fantastic. Knew exactly what I wanted and the service was fast and efficient!
Amanda and amber had great Customer service
Amanda and amber were great help with excellent customer service very kind and sweet they are greatly appreciated and deserve raises!!
Great customer service From Sam and Ashley would recommend to future customers !!!
Sam and ashley were a great help!
Amanda and Ashley were very kind and helpful. I am glad to be with this particular store. Keep up the good work.
Amanda was super friendly and was very informational and on top of that extremely helpful
The service was excellent and Danielle being a trainee was so informative and concerning.
Danielle from 84th street was awesome in getting me the right size storage for a great price. Great experience.
Amanda and Danielle have great service and I plan on coming back again I was able to get great boxes for a great deal I really like to thank both girls and they were very friendly and kept smiling which kept a big smile on my face! Thank you Danielle and Amanda!!
Good service from Danielle and Amanda.
Amanda is great!!! Amanda is friendly and always have a smile on her face. Danielle was very nice and kept a smile on her face and they both was very cool.
Danielle was excellent at helping me with all questions and gave me great customer service and she always smile which made me comfortable she was very knowledgeable in her material and information on public storage I would recommend anyone to work with her!!! Thank you!!
Danielle, Amanda, and James were all very helpful and informative.
Danielle and all the employees were very helpful. Wonderful customer service!
Danielle and Amanda were very helpful they didn't just show one unit they didnt stop until i found the perfect unit Danielle always kept a smile on her face and had a great attitude and was very helpful couldn't tell it was her second day!!! Thank you so much you guys!!!
I had a wonderful experience and Tyler was very professional with explaining the terms of the contract. Very helpful went above and beyond to help me and my Sister out. I know I will definitely come back if I ever need your services again.
Tyler was a great help. He knew everything i needed to know. I loved his work ethic.
Do not be fooled by the five stars and comments people give they make you do that when you sign up for a storage unit but they do not tell you that they have a high thrift rate for their location my storage had been broken into as well as several storages around my unit and they did not call or inform me of any break-ins I found out going to my storage to drop more items off if you want to keep the things that you were storing do not go there they do not have cameras they do not have security or any 24 hour security whoever is breaking in does this on a usual the police told me they are there all the time for break -ins and report I wish I knew that before I moved all of my stuff in there they stole so much stuff they had time to take whole boxes and search through my boxes please don't go there you will not get your items back
Amanda is great! She has helped us get 3 units and made moving across the country easier and much more pleasent.
Lulu and Amanda did really good with service. They were really friendly and really helpful.
Had difficulty's at first but thanks to some awesome friendly and very helpful employs by the name of AMANDA & LULU Everything got back on track Good job girls😃
Trisha gave fantastic customer service made my move in super easy. Always come to this Public Storage.
Amanda was very helpful and explains the contract well. She is professional but friendly.
Amanda was so helpful and did a great job of answering all of the questions I had since it's my first time renting a storage container.
Trisha was so awesome and understanding and BEYOND helpful and personable. Definitely recommend to anyone!
Ashley she was the best and good thank you Ashley
Trisha was very helpful she showed us 3 different storage units tell she was able to accommodate my mother she explain everything in full detail very helpful very good customer service
Lovely Woman great personality friendly and kind thank you
Amanda and Darion were extremely kind and helpful with my understanding of the rental process here as it was my first time.
Trisha was great changing my space on move in day. Great service!!
Amanda and James were great!!! Thanks for all your help!
Amanda was very helpful while showing us around and while doing paperwork.
Was there with my friend David today and I must say Ebony was very helpful,polite,knowledgeable about the rental process,She stood up as we entered the business, She also has a beautiful smile, She is a real asset TO YOUR COMPANY!!!!
Mari Beth and Trisha are awesome so very nice all the time. Thank you!!
Nichole was awesome! Explained everything perfectly, and was super nice and friendly!!! She was extremely knowledgeable also!! :) :)
Amanda was awesome! She explained everything to me very well and was super nice. She has great costumer service skills. Thank you!
I would give high marks to the onsite staff but not to the company. I will let everyone that I know about my experience, so they don't make the mistakes I did. First, READ THE FINE PRINT!! On the front of the contract it says, and I quote, "Move-in Discount ($1 first month's rent)". I used the storage facility for 3 weeks and I paid $1 rent plus $24 administration fee plus 91.87 rent. Hardly $1 first months rent!!! Under "Term and Rent", it states, "If the term of the lease rental agreement shall commence on other than the first day of the month, (as mine did), Occupant shall pay a FULL MONTH'S RENT FOR THE FIRST MONTH, AND SHALL OWE A PRO-RATA PORTION OF THE SECOND MONTH'S RENT. (Emphasis mine.) Further, "Occupant understands and agrees that under no circumstances will Occupant be entitled to a refund of the first month's Rent paid upon execution of the Lease/Rental agreement. This explains why I didn't receive a return call from the district manager when I called and left a message for her requesting a refund. At best, this is misrepresentation, at worst this is fraud. I don't know if the large print or the fine print would hold up in court. They could put an asterisk following the large print to direct the reader to the fine print, or they could just be truthful upfront, and say "this discount doesn't apply to you.
Amanda did a great job keeping a smile, walking me through everything and explaining in detail. Even though im gonna wait on buying extra products thank you for the offer. Keep up the great work.
Ashley was a great help she showed me exactly where the unit was and explained everything very wel
Nicole was super helpful and very friendly.
My experience with Daniel and ashley was AWSOME great experience fast friendly service highly recommend this location.
It was a great environment. I didn't do a transaction but the employees gave wonderful information for future reference. Shout out to Ashley. She was amazing.
Cathy has such wonderful service!!
Ebony was very friendly and awesome customer service
I rented a 10x5 for approximately 5 months. There were no issues during my rent. Signing up was easy, and leaving was easy. I specifically worked with Cathy (Kathy ?). I would describe her as polite, professional, and positive. I would recommend this facility to others.
Kenneth was excellent help..great and friendly person
Rachel , Amanda, Ken and Ashley were very helpful
Went to go rent a unit, we didn't really know what we we're doing because we had never rented a storage unit before. Daniel was very helpful, showed us a unit and helped us take care if paperwork.
Friendly, helpful, informative staff!
My experience with Public Storage was awesome. This was a very difficult time for us because the house we were suppose to move into in the beginning of October was not ready for us and we were not aware until our truck was already loaded and we were at the house. I was so distraught beyond words. We realized we need to put our things in storage and stay with a family member until we found another place. Well the folks at Public Storage (Daniel Cruz & Amanda) made this so easy for us. All the way to checking out at the end of November it was a great experience. Daniel was so polite and friendly and professional and when you are going through a stressful moving process it's just so nice to be able to deal with people who really seem to care. Amanda helped me get in contact with corporate for a question I had for them. I just really appreciate how they treated us and would recommend anyone to use Public Storage. They both made my experience a pleasant one during a difficult time.
Good place to store and Amanda and Daniel are great great service.
Great service. The lock didn't want to unlock, and Daniel helped fix the lock. He even helped hold up our futon while we grabbed the boxes of my school suppiles, so that we didn't have to keep ducking under it. He also helped us move things out of the way and back in place. He was extremely helpful. He didn't leave until we locked the unit and then made sure we could unlock it and then relock it. Extremely great service. Love this location. Daniel is an A+++++ worker who goes above the call of duty to help customers.
Was really good amanda was very friendly and knowledgeable answered all of my questions and did it with a smile very happy with the customer service
Devra was the most curtious customer service rep I have had in a long time. She knew her job and knew exactly the size unit we were looking for off from sheer gueestimation on our part. Couldn't have asked for better help. We were out of there and moving in like 20 minutes. Ty ps.
Cathy was very curtious. The unit was clean and inside!
Sam and Amanda have great customer service! Thanks girls!
Amanda, Sam an Eboni do a fantastic job here.
Thank you Amanda,Ebony and Samantha for always going out of their way to help me.
Rachel is its the best help they got tysvm
Amanda was fantastic and very friendly
Carrie was very helpful and professional!!
Mari Beth was very helpful.
Amanda was very efficient and easy to work with, she was prompt in getting me a unit ans informative of the storage facility overall.
Good location, clean and safe. I wish the website was more clear about the insurance that is REQUIRED for rental. Other than that, I have nothing but great things to say about this location! Amanda & Cathy do a great job!
I have been a customer at Public Storage several times, as well as a few family members, for temporary and/or long term storage. Anytime I have called or been on site, the employees have always been polite and informative! Recently I stopped in at the 84th/West Allis location just to ask a few questions. Tina was very helpful! She gave me all the information I needed and helped me in deciding what size storage would be practical! *Many times some businesses will push larger units to make a few extra bucks* She even let me know the locations of their other stores for moving convenience and offered to help find if there was availability. Customer service is more than a friendly voice on the phone or a smile in person. So when I do have a great experience with an employee, anywhere I go, I think its very important for the business to know that their employee(s) are doing a great job! Customers almost always remember unpleasant experiences and fail to give praise to those that not only do their job well, but give the company a good reference! Thank you Tina for helping me out! Im sure whichever location I decide on, I will be in good hands! Keep up the great work!!
I had stoped in to get info on renting a unit and talking with deanna i ended up renting one that day she was very helpful on what size unit i would need and how easy it would be to access unit when i would need to. The whole staff was very freindly and helpful with all my needs.
Deanna help me out greatly finding the right one. God bless her :)
The lady at the desk (Cathy) was very helpful and made the transaction very easy.
The manager Tina was extremely helpful and answered all my questions! Made my whole moving process easy. Thanks again Tina!😃
Amanda, the property manager, along with Deanna....they were wonderful. Prompt, professional, friendly service! I recommend doing business with them!
Great friendly service from amanda
This is my first time using Public Storage, so I had two trips, lots of questions. The staff was very friendly and engaging. All of my questions were answered and I felt comfortable dealing with them. Thanks Tina and Devra! There where two other ladies there yesterday, but I don't have their names, sorry, but they were great too!
Very nice people,so helpful no complains at all you can ask for nothing more,the service they do for you it's the best,I thanked them.
No issues checking in, convenient location; what more could anyone ask for?
I recently had my storage unit broken into. Upon speaking to management, they didn't seem to care. When I talked management about calling police, they actually tried to discourage me from calling the police. I then found out they don't have any cameras in the buildings, so no chance of seeing who did it. When I spoke to police and asked them about this place, they stated they respond to unit break-ins all the time here.
She was very helpful n friendly
very nice people easy to talk to great help!!!!!
We were very impressed with our treatment at the office. Tina took care of us. She was very thorough in explaining everything and answering our questions. She showed us a couple units and we picked the one that we think will best fit our needs. She gave us all the information that we'd need to access our unit. She even had us try the code to open the gate to make sure we knew how to do it. Overall, we had a great experience.
Amanda was vary helpful on helping me find a space that I needed.
Rhonda is VERY efficient AND very humorous. I have nothing but good things to say about her!
Amanda is so helpfull. And even three weeks later she remembers my name and unit number when i came in to pay. Very friendly peaple!
Flimsy doors and door tracks, flimsy locks and limited security. This place is a burglars dream. Before you decide to rent here, I highly suggest you go to the open records section of the police department and see the surprising number of unit break in's they have had here.
This is my first time renting a storage unit and I was a little skeptical at first due to some of the reviews however my experience with this location has been great so far. I signed my lease with Mari Beth and she was very nice and thorough. She explained everything well and answered all my questions. I would recommend this location and Mari Beth to others.
My daughter and I rented a storage unit today and we were very satisfied in the entire process from viewing the unit to signing all the required paperwork. Rhonda & Cathy were very kind, courteous, and helpful in explaining everything and answering any question we had about the unit. They have packing supplies in the office, even the items we didn't even think of until we saw them like plastic wrap for mattresses. I do recommend making reservations online to get the special rate because you will save a lot of money in the long run. It was a very nice experience, hands down.
Amanda and Rhonda were very helpful and efficient! Thanks!
Amanda was an absolutel God send!! Not only did she help me with my personal situation she also came out and walked with me to the storage. Her courteous attitude was above and beyond. Highly RECOMMEND this PUBLIC STORAGE!!!!!
Tyler was so helpful with my rental today! Thank you so much!! Very knowledgeable about the products available also. :-)
Amanda and Tyler at location 26429 were both very helpful today. I got my door stuck and they were very friendly and came to help me out in this cold snowy weather. They both had a very positive and friendly attitudes. Thank you Amanda and Tyler for all of your help today. I really appreciated it:)
Tyler and Rhonda were very informative regarding parking space availability and making us feel reassured about space and payment arrangements. They were very professional....I appreciate their fun-loving personalities!!!
amanda and Tyler were fantastic
You guys are awesome! !! Tyler and Amanda where super helpful. Thanks guys, was a pleasure doing business.
Amanda & Taylor very nice people
Mari Beth & Tyler provided speedy, excellent service. Great staff, reasonable rates, very secure. A great storage choice!
Good, friendly service. Thanks Amanda.
Amanda was very helpful, clearly explaining the entire process, and followed up contacting me and answering all of my questions quickly. She took the time to make me feel comfortable and confident in the facility.
Mari beth was helpful and knowledgeable of the my storage needs :) #happycustomer
Mari Beth was very helpful and really made my move in fast and easy. She is very personable and has a great attitude. I can tell she really loves her job and excels at customer service. I will definitely recommend this location to family and friends. Thank you so much Mari Beth for all your hard work.
Mari beth was awesome very professional but sweet. She made this a real nice experience in the midst of a very stressful time in my life. This was cool. Thanks Mari beth
We rented a unit @ the West Allis, WI location over 4 years ago. This month we've been removing some of the items and downsizing the amount we will continue to store here. Amanda & Rhonda have been very helpful to us. They have been courteous and willing to offer any assistance we need. They've made our time there less time consuming and stressful. We rate their service 'excellent'.
Mari Beth and Rhonda we're both amazing and extremely helpful they were fun to work with and got us the best price for the best unit for our needs. I would highly recommend coming to this location just based on the customer service alone!
this place is great . very friendly people. and good deals and willing to help with what they can. highly recommend this place the buildings are even easy 2 drive between plenty of space for my truck and trailer mari beth and rhonda was awesome they seemed to even work good together
Very good customer skills. Made it fast an easy. Would recommend for all your storage needs. Will be back.
Tyler & Rhonda where very helpful in witch size unite would work out best for us
Tyler and Bob were very helpful with my storage, , I luv there hrs longer than any storage physicility I have ..known,,,...great customer service
Tyler was very helpful and the process quick.
Tyler offered the best customer service possible today. He was prompt and offered fast and friendly service. I will come back again and tell everyone to come to public storage. Thanks Tyler for everything :)
Great quick service from Tyler
Tyler & Amanda these two where very helpful and I would definitely do business with public storage again because of them. Thanks
I had a wonderful experience with public storage . Tyler and Rachel answer all of my questions and help me the best way they could. Thanks Tyler and Rachel for all your help.
Tamisha was super helpful with storage needs.
Never had a problem, Tanisha and Rachel have been a big help when needed! Thanks for great customer service.
Tamisha and rachel real good at there job and I would love for them to take care of me again
TAMISHA, TYLER, RACHEL, AND AMANDA WERE ALL HELPFUL.
Very happy with service. Amanda was efficient and in precise in the description of the unit. She gave me plenty of time to read the lease and other documents. I have an in inner unit and the air is funky like my garden shed. Next time i may get an outside door unit. Definitely would choose this location again.
Rachel and Tamisha are very helpful ladies!
Great team Rachel and Tamisha.
Tamisha and rachel. Were very welcoming! Thank you
The space was just as it was described, location was well maintained, the lock that this branch uses is outdated so while you DO have to buy it you won't be able to use it anywhere else = waste.
Tyler and Tamisha are very helpful!
Tyler and tamisha help me out with my stay
Tyler and Tamisha help me out on my move in and Tyler with my move out. Great location no hassles, auto pay worked wonderful in my situation. Recommend highly !!!
Awesome people extremely helpful I thank ceecee and amamda
Rhonda M. and Cee Cee, Are two of the most outstanding team members that I have met in recent years. My organization (BlueStream) is a new organization in the area and we needed some storage space to store a few items for a short period. Rhonda and Cee Cee provided an outstanding atmosphere for my team and made it easy to rent the space needed. Even though the internet was down, the team adapted to their environment and made the issue none-existence. Thank you ladies for a job well DONE! Regards, Edward Burns Jr., Regional Operations Manager
Rhonda M. and Tamisha were so VERY Helpful in so many ways, and was even nice enough to work with my husband and I on and with both of our Units. Both of our units were Very well kept and big enough to fit our meas for what we needed. I will diffidently use this location again in the future. Their Customer Service Skills Rocked and they both knew how to take Great care of their customers at all times. Thank you Ladies both for a Great and Wonderful Experience that you have given to us <3 :) Sincerely, Tina and James Root
I have been here for a couple years. I absolutely love it here. thank you for the two Rhonda's if been able to deal with they sure made everything easy from the start the new Rhonda is just as awesome thank you
Rhonda M of local staff was great and very helpful. Also learned in the process that if you're shopping for the lowest rate at a PS facility, try calling on different weekdays and reserve the best rate quoted vs. coming in on a weekend....
I would like to thank Rhonda M. and Cee Cee for the fast and great help with handling my accounts. It was a 1,2,3 done situation. Thanks again.
Amanda and Rhonda did an excellent of explaining all services and did so with a smile on their face. They are great representatives of Public Storage
Customer service - Rhonda was great. I arrived before opening to pick up some items from storage and decided to update my CC info. It was a few minutes before opening, but she let me in and took care of my request. She was friendly and professional. Thus far - 2 for 2 on my service experience. Good staff at this location.
Rhonda M. and Tamisha were so very, very helpful. Everything was explained in an easy-to-understand way and went smoothly from start to finish. I was very impressed by the friendly manner of both ladies and their willingness to help out. They went above and beyond what I expected. Good job, ladies!! Thanks so much. Margaret J. Heckner
Rhonda M. and Amanda provided great customer service. They provided a rapid response to my e-mail reservation with a phone call to ensure that I was coming in to rent the unit that day and so that all would be ready for my arrival. On arrival, Rhonda asked a few questions to be sure that I was renting the right unit for my needs and then took me and my wife to see the unit and listen to what we thought of it for our storage needs. We returned to the office and completed all the necessary paperwork quickly and in good order. They reviewed the process of codes for the gate and access to the internal corridor of our unit's building, and we were on our way to unload our belongings. Courteous, professional, and timely are the three words I'd use to describe their approach.
I'd give 6 stars, but the max is 5. The staff was extremely knowledgeable and helpful. They truly exceeded my expectations. I am very happy with the level of service and look forward to my future as their client. THANK YOU for the best storage experience I have ever had!!!
Tamisha and Rhonda provide great customer service. Best I have experienced from any location I have used though out many years of using public storage.
Today the property Manager restored my faith in SUPREME Customer Service and GENUINE concern for others (something that is becoming very rare)¿ Ms. Tanisha went over and beyond to alternate her schedule just to accommodate mine. If she had not done what she so kindly did (while always displaying a pleasant smile and disposition), I would have loss $412.00+... Thanks Tanisha, you are truly APPRECIATED!