Public Storage Self-Storage Units at 3127 Smokey Point Dr, Arlington, WA
Address
3127 Smokey Point Dr Arlington, WA 98223
Office Hours
Mon-Fri 9:30 AM - 5:00 PM
Sat-Sun 9:30 AM - 5:00 PM
Gate Access Hours
Mon-Sun 6:00 AM - 9:00 PM
Storage Facility Features
Boat Storage

Car Storage

Indoor & Outdoor Storage Units

Property Manager Lives On-site

RV Storage

Small, Medium & Large Storage Units
Office Hours
Mon-Fri 9:30 AM - 5:00 PM
Sat-Sun 9:30 AM - 5:00 PM
Gate Access Hours
Mon-Sun 6:00 AM - 9:00 PM
Storage Facility Features
Boat Storage

Car Storage

Indoor & Outdoor Storage Units

Property Manager Lives On-site

RV Storage

Small, Medium & Large Storage Units
Close Location Details
View Location Details
Outside unit

Drive-up access

Outside unit

Drive-up access
Nearby Self-Storage Locations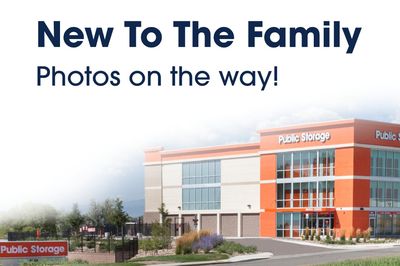 Self Storage Near
3716 166th Pl NE
Arlington WA 98223
Resources from the Help Center
See what fits in different storage unit sizes
Arlington Storage Units Near I-5
Public Storage in Arlington is conveniently located off Interstate 5 just north of SR 531 for anyone looking for self storage space near the Smokey Point area.
Adjacent to Arlington Municipal Airport, a 5x10 storage unit is a terrific place for folks using the runway for business or pleasure to keep flight essentials and travel gear handy.
Families near Cougar Creek Elementary School can quickly clear out an old mattress, dresser and night stand from a spare bedroom when converting it to a home office with a little help from a 10x10 storage unit.
Approximately 10 miles north of Everett, customers throughout northern Snohomish County looking for somewhere to store oversized loads, from furniture to appliances to work-related equipment, will find what they are looking for in a 10x30 storage unit at this location.
This facility features a great selection of cheap storage units, including indoor storage units, outdoor storage units, vehicle storage units and outdoor rental parking spaces for car storage, truck storage, RV storage, motorcycle storage or boat storage.
This facility's manager lives on site and the professionally trained staff is on hand 7 days a week.
Flanked by the Cascade Mountains on one side and Puget Sound on the other, Arlington is a breathtaking community filled with picturesque views and the convenience of easy freeway access to Seattle or Vancouver. Public Storage looks forward to helping folks who live, work or are just passing through tackle their storage needs in Arlington.
At Public Storage, You'll Always Find...
Keypad Access

Friendly Staff

Month-to-Month Rent

Moving Supplies Available

Free Parking

Well-Lit Facilities
Reviews
( 367)
Jason was great, answered All of my questions calmly and efficiently. Great customer service. Highly recommended!
Very friendly staff made me feel comfortable
This facility is in the process of getting a cosmetic renovation and the location feels and looks clean and inviting! The staff are so friendly and always on call for current or new rentals needs! Would highly recommend if in the area! They are so accommodating!
Public storage goes out of there way to make everything easy, Jason has gone above and beyond every time we needed help.
Very friendly very helpful. Wonderful place to store your stuff…..
Joe and Barbara are awesome. Smooth and healing with my move. Thanks
Service has gone down hill. No one is ever in the office and no one ever answer calls to it. Find cheaper storage elsewhere
The manager Jason was great thank you!
Great people easy to deal with
Good price on our unit. Customer service was great, Jason was professional and has a good sense of humor or tolerated mine very well. Thank you Jason.
Showed up message on door said be back by 1130am. Waited until 1140 no one came to service us or anything. Will never return.
Jason was great! He knows I drive trucks and worked with my limited time to be there to get paperwork signed. I haven't moved in, yet so I can not speak about that yet.
Very friendly and knowledgeable staff. Made our move easy and quick! Large and clean units. I would recommend anyone to this storage facility. Updated Review. We rented our unit for two short months and never had any issues! Unit was clean and secure. Manager was extremely helpful and friendly. Still would recommend 10/10 service!
Max was very helpful in providing us information with all the nitty gritty details! we appreciate it! thanks!
Naomi at the Smokey Poiny location was absolutely amazing. I had an issue with the Alderwood location as my boat would no unhitch due to the angle of the parking there (absolutely not made for boat parking at that location). Had to re-rent at this location. I ended up needing to trade spots too due to being unable to maneuver the boat. Naomi was awesome through it all. She helped me trade spots and gave me advice to get my money back from the first place that rented me a spot not made for what I was parking there. There is a rate issue at this place due to the transfers and situation from the first place but I can handle that at a later date at this location. For now my boat is parked and I am happy with the Smokey Point location and staff.
After leaving feedback with the company about my experience, which at first was less than ideal, a company service representative reached out to me and gave me a refund. My husband and I had a change in circumstances and were unable to use the unit we reserved. I would definitely use them again after speaking with the rep-they worked hard to keep my business and I appreciated that!! I would recommend them, and also recommend customers read the fine print because some units must not qualify for the 1st month 1 dollar rate. I must have missed this somehow previously, and it would have saved me some headache. Thank you Stacey for reaching out!
Teal has just done me a terrific service! Joe, who is the current manager is also awesome! This place is wonderful!. I always enjoy dropping I miss Judy, since Sandy retired, always takes great care of me and my units, now three of them, since I lost my home. So glad Public Storage is here protecting my stuff, over the years! Thank you, Judy and Public Storage!
Honestly worst storage I've ever used, and the most expensive not even worth the pro rated price, the driveway is awful bumpy and unkempt looking, tape holding things together the inside of the storage was dirty and ripped
If i could give a negative rating i would. I have 2 storage units,they increased my monthly payment 20% on both units within 3 months of renting. Then trtry to call the manager and get no response and get spoken too like I'm a child from "customer service". Company and location is a joke.
I have to change my review, alas. Joe the property manager is great, but now we've got rodent and water damage in the unit. It doesn't sound like Joe is getting much support from corporate. They want me to move to a new unit--that'd cost a fortune to hire movers. I don't understand why they don't repair the insulation and catch the rats. It's really upsetting. I called the customer service line and basically got nowhere.
Great experience the manager Joe is a good guy and very helpful. Would recommend this place to my friends. Only complaint is the signs for the business are not very visible so place can be hard to find the first time
This was the best experience with a storage company i have ever had! quick, efficient and no hassles! and Joe the manager is the best!!!
The manager Joe is very helpful and kind he is understanding and believe it or not Wants you to have your belongings!! He doesn't like to see people lose their stuff... But if you don't do what you are supposed to do He has to do his job he has to do what he was hired to do and that is follow the company policy's! It is an unfortunate thing When someone loses their stuff and trust me he feels bad about it! But the rules are rules, policies are policies, and contracts are contracts!!! So thank you Joe for what you have done and what you do and doing what you can ...thank you for being you!
We have been with public storage a year now. A year longer than we wanted to be. 😆. When joe showed us multiple units to rent, all which were spotless/dry. Once we picked our unit, it was aquick and easy process. We go to our unit often to gather things we need. Joe the manager has been so helpful in many ways. A light bulb burned out way in the back of our unit. There no way to get to it. So he got us an extension cord and a lamp to use. It works just perfect. The place is always clean. We see him out walking the grounds picking up trash on a regular bases. He always stops and says hi if we there when he's out and about. Good job Joe.
I was helping a friend with her storage and my car wouldn't start. Joe came to the rescue and got it running. My friend said he was a great guy and he just proved it to us. When i need a storage unit i will be getting one at her store. Thank you Joe.
I love this place joe has been super helpful getting me all set up clean and friendly environment
Thanks to joe for helping me out today it was my first time getting a storage unit. He helped me a lot very clean and friendly place to go for storage.
AVOID LIKE THE PLAGUE I rented a storage unit at the Smokey Point, WA facility through the Public Storage website. When I first opened the unit to store items, it was immediately apparent that there was a leak in the roof and the back part of the unit had standing water in it. In addition, what appeared to be black mold was on the back wall. I went to the representative onsite and asked for a refund and indicated that I would not be occupying the unit. I was told that the local property manager could not issue a refund and that it must come from corporate. I was given a phone number to call and after an inordinate amount of time navigating their automated phone system, I spoke to a representative. At that point, the issue was still unresolved. Later that day I received a phone call back explaining that the local property manager would issue a refund. I received $6.50 as a refund. I have attempted to resolve this issue by contacting customer support and the Executive Support Desk. So far... crickets. My advice is avoid Public Storage facilities. They are overpriced, customer service is inept. Very unprofessional.
This storage facility is awesome. Joe the manager is the best guy and is very helpful with all your needs. Never found a better manager at storage places or other wise.
Online reservation was easy and Joe was very helpful.
Joe at the Public Storage was so incredibly kind, helpful, considerate, and actually cares about his customers. I would highly recommend this facility for anyone who needs to store their things.
Joe, the manager there, was SO helpful!! We were moving across country and he started helping me before we left the east coast. He also helped take delivery of my car that I had shipped out. It was just a great experience thanks to Joe!!! He's always available to help.
We needed storage for a short period of time. Joe helped us and went well beyond the norm. We had some problems with the moving company and Joe was instrumental in getting through this dilemma. From the moment we got there to the moment we left Joe helped and was great.
Joe the manager was extremely helpful, and knowledgable, and went above and beyond delivering great customer service. He is a good listener and was friendly and genuine. In these stressful times, he was eager & kind to help resolve a problem. His efforts on my behalf are so rare. Thanks Joe!
This place is great and Joe was the most helpful person in the world when I needed help
Joe was incredibly helpful, and did a great job explaining everything to me (first time renting a storage unit). I felt very at ease and that our stuff will be well looked after at this place. Thanks Joe for making a very stressful situation go so smoothly!
Pros: The on site manager was very friendly and considerate. Cons: When I got down the storage unit it was not what it should have been. The ceiling looked like it was going to cave in and there were steel wires coming from the walls taking up space in the unit. The wires extended the full 15 foot length of the unit and about 6 inches away from the wall making the space much smaller. It being a 5 x 15 that 5 feet is important to have to be able to fit anything. I have rented many storage units in the past and this one was by far the worst. I was concerned putting anything of mine in there as it was likely to get ruined. I never moved anything in. I returned my keys and they charged me next month's rent even though I never moved in. Customer service was not helpful. I wasn't even asking for my wasted money back I just didn't want to be charged another month for an awful storage unit that was unusable. They said there was nothing they could do and gave me the district managers number but I don't expect to be helped solve this problem. I would not recommend to anyone from the unit I was given to the service I received trying to solve the issue.
Customer service is abominable. Another business making you wait seemingly endlessly so they employ ony enough staff to collect your payment.Have called the California home office and they are equally awful. GO ELSEWHERE!!!
Arlington Public Storage has been a great place to store my belongings. Joe and Josette are very helpful.
I have been happy with the service public storage has provided for my situation.... great customer service.joe and Josette are doing a fantastic job
I just started renting here last month that storage unit place I've ever rented that the front desk guy Joe has been so accommodating and has helped me so much. Moved me to a bigger storage unit when I needed it clean. Joe is very personable and helpful highly recommend this place for your storage needs. So now I have another review to put up about another member of the staff at this storage facility. Josette went above and beyond when there was a problem with the unit I was renting. She promptly moved me to a new unit at the same price to accommodate my needs. Rock star and amazing help with getting me moved... Thank You Josette
Maxwell is always so helpful and reliable. Very comforting for a mother of young boys whose husband is away serving our country ❤️
Great service provided by Joe!
Wow I am so impressed great people skills& your facility is clean and secure.
Nice people working there made it so easy for me
I love this place now and the rest of the crew are great
Joe was super helpful and knowledgeable about all things storage. He's probably also great at tetris. Safe place to store all items, highly recommended
I was quite impressed with the cleanliness of the office and grounds and (Joe or Joey)in the office is quite knowledgeable and polite as he walked me around the grounds to show me larger lockers (Good job) and was so good about Social distancing.
Joe and Jossette are amazing! They always go out of there way to be helpful!
Hello my name Is Larri Harrison.I checked In to the Public Storage located on Smokey Point Dr In Arlington Washington.I had a wonderful experience moving in! The first day I moved in, the manager Joe and Jossette checked me in.They both extremely friendly and very considerate.They both was very quick and efficient.They made me feel more then welcomed.When I first met these two people I was left thinking to my self OKAY this move here to Washington was a great decision😁👍On my official move in day, Joe and Jossette was very helpful polite.I'm very happy to have chosen this location as it is also very close to my new home.I Couldn't have had a better experience!!I didn't know thatI would be getting such a discount on my move rate.It's a very quiet and clean facility too.Great place with a great start with a great team.I'm 100% Satisfied.....Thank you
Amazing people work here! Josette was so kind and helpful!! I showed up five mins before closing! I felts super bad about it but she made sure she got me all set up. Made sure my gate key worked. made sure I knew all the rules and went over everything with me so kindly and graciously. She was amazing and wonderful!
Josette was awesome very helpful and all around great experience
I got a storage unit from Public Storage and Josette was so helpful. The customer service was excellent. Josette's professionalism was outstanding. Love her personality! Thank you so much! I highly recommend Public Storage and also highly recommend Josette for assistance. Thank you so much!
Not what we needed at this time.
Grate customer service. Very helpful.
From the reservation line to Josette calling from the property to confirm, this Public Storage experience has been top-notch. Josette's friendly customer service and honest approach is a breath of fresh air. She helped us secure a unit at the very best price. THANK YOU!!!
Rented a unit so I could clear out my garage. Excellent deal with 1 month for $1.00. Clean and nice staff. I had an issue and the manager helped me fix it in minutes. I Highly recommend this location! The security is really good as well.
On August 8th I reserved my unit for August 30th and received a call a week before confirming that appointment. When I travelled from outside the country to move my stuff I had movers and my parents from out of state set up to assist me. I called to say I was on my way and found out that my reservation was given away August 11th. I was irate and the front desk associate Joe rallied on my behalf to find a way to accommodate me. The supervisor wouldn't call me as I requested and instead used Joe as a middle man. I called corporate and they pretty much told me I was out of luck and they blamed it on the store. Joe kept rallying and was able to make my simple request to get two units of half the size for the same price as the original. Basically the same deal but separate units. I am so grateful and impressed with the level of customer service I received from Joe. I am disappointed with the corporation. The management at this location ended up pulling through but it was like pulling teeth to get what I already had contracted for. I was shocked that management and supervisors never reached out to a customer that simply wanted the situation to be rectified. Kudos Joe for keeping my as a customer.
Great place to store your extra stuff! Staff is awesome! Joe and Josette out there are the best, informative and fun!
Josette is the greatest!!!
Good storage. Location is decent.
Friendly and helpful staff! Highly recommended! Even when I relocate out of Marysville, I'll still keep in touch with them!!
Josette was more than awesome !!!! She went above and beyond to help us rent the right size unit and make the transaction as smooth as possible. Thank you Josette
Staff is respectful and knowledgeable
They have a rat infestation problem. The employees have really bad customer service skills and r very rude
Joe was extremely helpful and kind. Got a great deal on a 10x15 unit.
The Best customer service ! Joe and Josette you guys rock !!!!!!Thanks for kind words and willing to solve any obstacle ,i had . They truly love their jobs and are good at it !!!!!!
Josette was very happy and helpful
Very nice and very clean.
Supplies are spotty. Service is good most days. Hopefully one day the construction of the parking lot will be finished so you can park there. 2 years. Geesh.
Joe acts like a nice guy at first but he tells his boss lies. I am being charged $250 extra due to moving units and I couldn't get into new unit untill joe took lock off. We tried several attempts and he was not on property or answering calls. For 2 days we couldn't move due to him, yet they want to charge me because joe said we were lying.
Joe, the manager is great and very sincere. He helped clean the storage unit, after I emptied it.
Joe was very helpful and met all of our needs including parking space for our third vehicle. We are extremely pleased that all of our questions were answered and that he knew what he had available for rent. Thank you, Joe for your hard work and dedication that you have to serving the customer.
I am absolutely beside myself at the interaction I just had with denise at their cooperate office. Several times I tried to ask her a question when she would continue to speak over me when I was trying to get some facts about payment date we gave had this unit for less then a month and are moving our stuff out asap. The worst customer service i have ever experienced in my lude
Josette was extremely helpful in setting up a storage unit for us. We were running behind and she was willing to stay late and make sure we were all set up. Her help was much appreciated
The people that run this storage are very helpful And very nice. They actually care about the people around them! They keep A Close eye on your things! There is someone on site 24-Hours a day! You can't find A better place to store your things Anywhere! The storage grounds are very clean and well kept! Good people good Business!
Josette was so nice and just so helpful!
Malik, the manager, and a clean, bargain priced unit made this the best storage experience I have had anywhere. Besides being personable, and thorough making sure everything was done in a timely way, Malik went out of his way to accommodate my mobility disability.
Great rates! The Storage units and property are secure, clean and well maintained. Joe, the onsite manager/caretaker is very efficient, organized and provided excellent customer service, making the move in process easy! If you are looking for a storage unit in the Arlington area - I recommend Public Storage, Smokey Point!!
If your looking for a secure and safe place to keep your belongings this is the place. Also fantastic costumer service from Joe, he made it a easy and smooth process. He always answered my questions I had, and if he didn't know them he would figure them out. 5 stars for Joe! Thank you
My name Is Floyd.T I came to the Arlington Washington to the Public Storage(3127 Smokey Point Dr 98223.I was helped by a extremely polite gorgeous lady by the name of (Josette) She had most positive attitude a person could have. She was very helpful and save me $130 with the a promotional discount. She was very informative and had great customer service.The nicest and most professional person I ever had the pleasure of dealing with. My experience was amazing.Also I would recommend anyone Insearch of a storage facility to come to this location for the best service and discount deal.Thank you Josette.Your the best 🥰
I always get the best customer service and experience here. I've gone in and got help from both Joe and Josette and they each were so helpful and kind. I will continue to store my stuff here as I know I know my things are safe and the people are welcoming.
Joe was awesome and very helpful, highly recommend
The facility is secure and although kinda hard to find, that made it safer to me, being from out of state. I stored my car there, but then lost keys while I was away. I was there, by myself, all day with 2 smallish kids. Joe was the only person I knew in Washington state and an All Star who went above and beyond his job title to make me feel safe, help me get from the airport and get the car running, find locals to help get keys made, and kept kids warm while we waited, all while helping other customers and solving problems for them as well. Thank you Joe!! I wouldn't have wanted to be stranded anywhere else in greater Seattle!!
This is a great storage place and the employees are wonderful.
Check in was fast. Manager explained everything and was ready to move in right away.
Genuinely the eaisest sign up process for a storage unit and better pricing. We did most of the sign up online at home and then Joe called us right away and we finished the rest of the process that day. Joe showed us the unit and property along with the security measures. He was very friendly
They have the best staff here in Smokey point. I can't say enough about Krystal and Joe the manager very nice and helpful and understanding. Thank you. Melissa and Jerry Withem
I like anything's Smokey point this facility is very clean very update the owners are awesome and they're trying to do a good thing. The restrooms are clean and they were very wheelchair-friendly
Joe was a really nice guy and made sure I felt comfortable and helped me out with my storage rental. He was really informative. Thank you for helping me :)
The manager Joe was awesome. friendly kind and polite.
My experience today at Public Storage was a great experience. I would definitely recommend this to my friends and family. I greatly appreciated the customer service that I had received from Joe!! Thanks Joe, you were very helpful and made my decision much easier to make.
Joe was extremely professional , courteous and helpful !!! We had an issue with our lock and he was right there to help us out. I feel comfortable knowing he will always be on site to watch over the property. Thank you Joe
This place is infested with rats
Judy & Barbara have been more than helpful and friendly, plus they keep the facility & grounds very clean. I stopped by today and found out that it was Judy's last day! I am heartbroken she is the best.
Great staff and location. It's clean, too.
Barbra was very helpfull.. pricing is a little high for what you get but it's a good location close to where my son lives
Judy was very helpful to accommodate my visit to set up a new unit rental during her lunch break. Facility is safe, clean and secure. I recommend this location!
After making my initial contact I was very pleased with how quickly Judy responded to my call. She was extremely knowledgeable and pleasant to deal with. This made my first experience in renting storage a pleasant one. Highly recommend!!!
Jody is a great person to work with and until are agreat loction
What a treat Barbara was! Making the process more enjoyable and less tedious she was a great help. She deserves a bonus.
Convenient location with onsite manager and security gates/cameras. Manager (Judy) is friendly and helpful. Accommodated us even when we had to change unit size at move-in. Have rented here before and was glad they had a vacancy for us to return.
Judy was extremely helpful and professional. Place is clean and kept up. Don't store your stuff anywhere else! Best prices as well.
Judy graciously lent us a tool which helped us out immensely! A no nonsense manager that cares about your stuff.
Judy was very helpful and gave very detailed information
Smokey point public storage had the best prices in town and Judy made the whole experience so much easier she was very friendly and informative , I would recommend Smokey point public storage to any one needing storage space
Judy and Barb was very helpful and I appreciate it, i like the fact it is a safe place for my belongings along with the friendly employees.
Judy was very friendly nice place very tooken care of
This place is always great! Extremely helpful staff and easy to use storage. Employees are well poised and friendly!
Great experience! Quick and easy!! Looking forward to doing business here for the future.
Judy was such a great help! She answered all my questions and got me a killer deal on storage :)
The staff have gone above and beyond.
Judy was so kind, helpful, and informative. She made everything as quick and easy as possible when needing to get into a unit at last minute. I really recommend this storage facility.
Judy is Awesome! Very helpful and informative and a Pleasure to do business with!!
Please read in full, extensive vermin infestation. To be fair, I was contacted immediately. They say they have been battling the problem. I'm still displeased but they are, by their account, doing what they can. Jody did a great job helping me out with my unit, 10/10 for her. Edit: we've removed our belongings from the unit. Extensive vermin damage despite no food in unit has completely destroyed twice wrapped mattress and box spring, an expensive chaise lounge, and over half of our boxes. Vermin feces and urine covering everything.
Went to this property to help a friend move. Judy was very helpful through out the entire time we spent there. Highly recommend this place, very safe and clean.
Quick, easy and very convenient. Judy (property manager) was very helpful, polite, and professional. I would recommend this storage facility.
I stopped at this location to get information about storage for a move I will be making in May. We discussed what I could be storing and Barbara showed me two units that could work for me. Judy gave me excellent advice on what I will need to pack my things to be protected. Great tips from both.
Great staff. Quick to serve and great location. They did not have the truck I wanted but gave me the van and gave me extra time to get return.
I have rented from this storage facility for a year now and have not had any issues with the facility or staffing. Judy had always been super friendly and super helpful. The units feel safe and secure and I feel like my belongings are safe here. The price is extremely reasonable as well. I'm moving out today because I no longer am in need of a unit anymore but I would definitely rent here again and definitely reccomend this place to anyone who needs a storage unit in the Arlington Marysville area.
Judy was very helpful I am pleased with my vist today. I got everything i needed very professional. 10 stars!!!
Very friendly service. Clean business. Decent prices. Thank you.
Anyone else have rats in their unit??
Hands-down this is the worst storage unit I have ever had to deal with. I am moving my stuff out today and I will never rent from here again. They are rat infested and all of my unit has been contaminated by rats. The worst part is, they have been rat infested since I moved in they just didn't have the nerve to tell me. They lied to me about my move-in costs. They are liars and cheaters.
Public storage was extremely helpful and knowledgeable, service was quick and Judy and Barbara are awesome they know their stuff! Units are good sized for your needs and they have everything you need available in the office for a comfortable move! Thank you ladies for your help and making my stay stress free and easy!
When I came to check out my storage unit today Judy was helping me and I had to proceed to get a bigger storage unit and she went over everything with me Judy was really nice and helpful and everything seems like it's going to be okay thank you Judy you were great today
Cindy aka Nana and Judy are just amazing they helped me out so much quick fast service great process great unit oh and the ladies were an absolute pleasure to work had me laughing the entire time I would recommend this storage to anyone a little hard to find but to make it easier it's behind 360 church
If you want to store your stuff
I have had a great experience here. Very helpful property manager, Judy helped me determine which unit would be most economical for me and made my moving experience far more pleasant than I had anticipated. Would definitely recommend public storage to anyone needing one less thing to worry about when moving.
District manager is NOT his word. Barrett Crane did not return my GF's call on multiple occasions. Property Manager is so passive-aggressive and operates under a fear from a non customer service oriented, money grubbing corporation. Sad display of a simple art of communication and lack of common courtesy. This property shows where the money goes...NOT on any property improvements. Shame on you guys for your lack of empathy or courtesy.
It looks great on the outside but the inside is dirty and extremely humid. Barbara was very sweet and explained about the site. We had to rent one but I don't believe we will continue to use them. We have a lot of instraments and books and don't want to get infested with mold.
I had my unit broken into and didn't get a call until the next morning. They had an officer come down to the unit and take pictures and our statements and the lady said that she'd look on the cameras to find out what had happened and there were three different cars that came in later in the night after their walkthrough and she said she talked to all of those people and no one said they saw anything suspicious and of course they don't have cameras facing where my unit was. Needless to say it was a horrible first time experience with a storage unit.
Manager truly cares about the property
Judy was very professional, friendly and informative. Thanks!
Cindee was great walking me through my first storage unit rental. Super helpful, very patient, and very informative After this experience if someone asked where to rent I would suggest this place without hesitation.
Judy provides excellent customer service. The information Judy gave both over the phone and during our starting appointment, was clear, concise and friendly. The price was right and we are happy to know our extra stuff is being well taken care of :)
Judy and Barbara are awesome they are always willing to help and super friendly. The spaces are clean and easy to find. I would recommend this location to any of my friends.
Spoke with Cindi who so helpful considering it was first time using a storage unit. She showed me the different size units and explained everything. Cindi is moving to Minnesota so ask for Cliff I guess
Judy @ Smokey point location 5 stars all around I will definitely recommend to friends! Thanks Judy
Barbara and Judy helped my fiance find a great sized unit perfect for us! Super helpful and deserve my thanks. :D Definitely 5stars from us!
Great customer service!! Judy was awesome!!i definitely recommend the Smokey Point Public Storage😁
Judy was very nice, and know s what she is doing
If I could write this without marking a star, I would. My contact with Judy at this facility was less than pleasant. I went online, reserved a drive up unit. She contacted me via phone a few minutes later and set up a time for me to meet her about 4 hours later. Then when confirming the appointment 3 hours later I asked her if I needed to bring anything with me or was there anything I needed to know. She said to have picture id, be prepared to buy a lock and insurance since both were required and that if I needed moving supplies I could buy them there as well. I told her that I already had my own lock, I had the declarations page from my insurance company and that our things were already packed so I wouldn't need to buy anything. Then she says, hold on a minute, comes back on the line and tells me the unit I wanted/reserved she rented a bit ago. I was like how is that possible since we just discussed it a couple of hours earlier. She said my reserving it doesn't guarantee anything. She could however provide me with another unit down a short hall. I told her no, that the whole point was having a drive up unit. The following morning she called me again to see if I was going to come in and meet with her and I told her no, after the fiasco from the day before, I would be going somewhere else for my storage needs. I can only presume that once I told her I wouldn't be buying anything extra, she decided to tell me the unit that was available at 115pm was not available at 430 pm. I didn't appreciate the pushy attitude, the lying to me about the unit and then the total rudeness on the telephone when I told her I would be going somewhere else. Not sure how or why I was treated the way I was but didn't think it fair that others that may be interested in a unit should not be at least made aware of how my situation was handled. There are way too many other options available to us for us to be treated that way.
Judy and Barbara were wonderfully helpful and friendly.
Quick and easy, Judy and Barbara were very helpful.
Great place. I have had my stuff there for over 2 yrs. Very close to my place too.
Very happy with the timely manner everything was done in
Barbara was very friendly and helped us understand everything that was needed
The girls were very thorough in covering everything,very easy!
Good customer service. It's outdoor storage you get what you pay for....
The staff were very helpful in making it less stressful on a very busy and hectic day for us. Competative pricing and well maintained we'll be keeping our things here until we find a bigger house! Thank you!
Judy is very friendly and helped make sure I had just the right size!
Cinder made it a quick, easy move in and I would recomend this establishment to anyone!
Very fast and easy I came in last minute and they still took great care of me! Barbara & Cindee were very helpful! I highly recommend storing here!
These folks are awesome...I wish I had more stuff so I could store it here
Shannon has some great customer service skills and a friendly staff. Great place to store your valuables.
Very economic and reasonable pricing, highly recommended
Came out here searching for a storage and signed this one on the spot. Great specials, clean, and very helpful!
Cindy and Shannon have excellent customer service skills I really enjoyed there help. Thank-you
Shannon was very respectful and kind the moment I walked in and was very professional in helping me in every way I needed.
Shannon has went above and beyond for me she would be an asset to any company
Shannon and Cindee were extremely helpful! Very friendly and professional.
Thanks to Shannon and cindee for all the help! Happy b day cindee!!!!
Shannon has been awesome to us in helping find the right unit. she has great people skills & is always looking to help In any way possible. very friendly & always walking around cleaning up the area!
This is by far the best storage place I have ever had the pleasure to rent from, Shannon I must say is a doll and she has been the greatest host and very understanding as well
Shannon and Barbara are always friendly. They answer all of my questions and help me when I needvit. Thank you for all you do I appreciate all of your help.
The 2 ladies that work here are very friendly and helpful
Barbara was very helpful. The process was quick and easy. Thanks!
Fantastic and efficient start up. Shannon was very friendly!
Thank you so much great costumer service
All you can do is call web says hrs may differ today being labor day they usually open at 9:30-10:00am
Every time I go into public storage here in smokey point Shannon always goes above and beyond for her clients making sure evwrything is in order and to our satisfaction. Shannon is always pleasant and always smiling . thank you Shannon for your great customer service you are definitely one in a million 😊
Barbara was a gem. Super fast and efficient. The location is very safe, and the staff are kind and helpful. We showed up with a truck full of stuff and were able to move it right in. We even got a great deal moving in.
I needed to return boxes that weren't used during the moving process, and Barbara was very helpful in getting that done.
Cindee and Shanon had great customer service. Very pleased. The service rep on the phone was accommodating and helpful. Would recommend this public storage to anyone.
Very straightforward and helpful
My experience was a great one in St. Louis location. Anthony and Lori were excellent.
Extremely friendly, nice. Would recommend this company.
Service was great but my travel trailer got destroyed by someone breaking in and cooking Drugs in it and sleeping in it. Everything turned up side down and some things stolen. Storage only has one security camera at the gate. Was no help to police.
Hands down, best price for storage. If you reserve online, you can get the first month for $1 for some units! Even without the discount, still best prizes I've seen in years for storage. Amazing customer service, very friendly (Thanks Barbara!). My only slight complaint is the space between the buildings is small making it hard to maneuver around the lot.
Wonderful service. Hidden behind cutting edge kitchen and bath. Very private area for storage it feels safe and secure. Great staff and clean units with interior lights!
Absolutely would NOT recommend leaving your stuff here! bad location and there have been numerous complaints of theft.... just read other reviews before this one.
Shannon was super friendly and helpful. I recommend her all the way! Thanks, Shannon.
Shannon at the Smokey point office was so lovely nice and organized. From the time I talked to the customer service representive Ann until the very end of paying for the unit was a awesome experience! They truly have all your storage desires and Shannon made it so easy for me!!!
Had a great experience with Shannon who helped us find a storage space that will work well for us. Checked out a couple other storage centers before coming back to Public Storage.
Friendly, secured gates, secured doors to your storage unit, secured locks. I feel safe with my things stored here. Easy access, worked with me to get into a place fast. Easy access off of I-5, What more can I say. Shannon is amazing person!! Friendly, out going, willing to work with you and answered all my questions!
Very thorough. Takes time to listen to you and needs. Shannon made sure all questions and concerns were answered.
Shannnon .. nice ,kind patient.
Great storage unit to rent from. I feel very safe to leave my stuff there. Shannon is super super friendly and helpful. They are very thorough in answering your questions! Totally recommend.
Fast easy and not expensive. Would recommend for first time users
Super friendly, nice and helpful ladies! Reserved a storage locker for no charge for another and she went in a few days ago & put it in her name. They made everything easy & fun! Shannon was fantastic and I highly recommend this place to everyone!
Shannon was very friendly, welcoming and informational. Made my first time very safe and easy .I would recommend this place to anyone in Snohomish County.
Hard to find and hard to park to pick up and drop off.
Awesome customer service!!! Beats the price, security and cleanliness of the other local storage places. Highly recommended.
Worked with us on making sure our property was kept safe and secure, wonderful staff (Shannon)! Made sure the customer was happy and completely satisfied!
Everytime we have gone here they have messed something up. Or given wrong information we will be transferring our items to a new facility because these bozos cant get it together
This place is awesome! !! They answer questions and are very helpful! ! Shout out to Shannon ! Your amazing!
Very polite and helpful staff. Plus good rates. Thank you for being here.
Shannon was the only person who I encountered at this storage facility that was wicked awesome and she helped us out with no problems thank you very much Shannon
This place is amazing it saved me from having to throw away all my personal and treasured items. Thank you Shannon 👍
The people were very helpful and professional with our needs and the prices were great for what we needed. Barbara was very helpful and easy to talk too in the main office and called us as soon as a unit of our liking was available.
Shannon was very friendly and helpful. So was the call center lady named Ally that I spoke with. Clean and available.
Great service, went through everything thoroughly! I haven't rented a storage unit before, but Ian made everything very simple and straightforward. 9/20/16 EDIT- It's a fine storage unit and all, but my rate for my space went up $20 a month for no reason. If you're looking for something more long term, I'd look elsewhere for your storage needs.
Shannon provided great service! Very kind lady! Definitely should be a manager 😊
Not good in the rainy season
Stored a this location for many months. The staff was always friendly and resourceful.
We very much appreciated Ian the representative here. My husband and I came the day before to gather information for our son who needed a storage space before the end of the month. Although there were 3 storage facilities within 2 miles from his apartment we found that all storage facilities were booked solid, no space available. When we came to this Public Storage Ian was able to access all the nearby Public Storages to tell us all the possibilities for the size that our son needed. He was so helpful that we would come the next day with our son, which we did. Since he knew we were coming and what size we were looking for, as he just got an opening for that size he waited until we arrived to see if we wanted and we did! He was very helpful and considerate! A definite plus for a transition like this.
Great service definitely rent again, Ian was very helpful thank you
Fast and friendly service, great price and the size I needed, security I trust, all in all 10 out of 10 great experience! I started online and got great price discount best price in town by far.
Got the best rate by reserving online, Barbara was able to ask me clarifying questions to make sure the size i chose was the right one for me. Made the process painless and easy. A couple days later I saw Barbara doing a walk around making sure the place was tidy, helped her pick up some screws someone had dumped in the roadway, I am glad she looks out for these things! I will do a follow up review at the end of the need for my storage.
Ian was Very polite and professional and an all around good guy
We reserved our unit on-line, which made it easy. The property manager was very friendly and helpful, finding a unit that was better suited to our needs than the one we originally came to rent. The whole process was quick and painless.
Ian and Barbara are awesome
Ian and Barbara are great! After at least 3 weeks and a few canceled and/or possibly "missed" appts on my part, I finally signed on the dotted line. Both were very patient and never gave up on me. ;-). I could count on their phone calls if (when) I was a no show, but they weren't rude or pushy, instead very friendly, helpful and again patient. During this extremely difficult time in my life, thank you Barbara and thank you Ian for making this part a little less stressful for me!
Thanks to IAN. Courteous; respectful gentleman. Always. Friendly. A real pleasure to deal with.
They Like to take advantage of people when they are on hard times.This is your typical corporate ripp offs. And they are LIARS do not use them they are so dishonest and un american Update 2/15/16 The district manager called me and tried to screw me some more
Very friendly, helpful staff (Barbara). good prices and clean facility. very easy process to rent a unit
Laura was awesome! She was very knowledgeable & friendly...
Thanks to Ian I had a wonderful rental experience. Very fast and friendly will definitely refer friends and family!
Ian is incredible...great customer service and very knowledgeable about the individual units and the property as a whole.
I appreciate the experience we have had with Public Storage and their company. We have been very well treated by both Barbara and Ian and have had no issues plus they were able to lock in a discounted price for us and were able to accommodate a unit for us within minutes. I would recommend this place to anyone.
Been here a while now, good service and very friendly.
Very helpful in setting up my storage
I have a storage unit there and it is fine so far
Ian was very helpful and got me the correct storage unit for my specific needs!
This was my first storage unit ian was very helpful i will be back
We have been with public storage for almost a year. I just rented my second unit! I would recommend this storage facility to my family and friends!
Great Price, friendly people, good security. No issues what so ever
Ian is the man, very helpful!
awesome friendly customer service satisfied and affordable thanks to Ian:)
We needed a space to store my mother-in-law's household items since she was moved to a skilled nursing facility. I made a reservation online - a very easy process and the rent was satisfactory. Ian at Public Storage Smokey Point called, we set up an appointment and when I arrived, he completed my paperwork quickly and efficiently. A few days later, I received a call from Public Storage to see how the move went. Good customer service all around. Would recommend this facility if anyone needed some temporary storage.
Had a great experience here! Ein was great and very helpful and accomadating :) my belongings were safe an secure, which was a great relief
Allison is so awesome! very helpful!
The manger was awesome very nice and helpful and they are very clean
Ian stayed late for me, got me signed up in no time, cine check this location our!
They really helped me out with a awesome rate!
I was very happy with my whole experience from the first call I made inquiring about renting a unit to the completion of the rental process. It was very quick and price was outstanding. Barbara was very helpful and friendly. She made me feel very comfortable and explained everything clearly and made sure I didn't have any questions or concerns. I felt at ease the minute I walked thru the door of the office. Barbara really went above and beyond to make me feel important and satisfied. I recommend renting from them, they are awesome !!!!
Love the people and the space. Everyone is very helpful and management is the best.
I am treated me very respectfully with an answer for all my questions. I would recommend this facility
Ian was very helpful and process was easy
Ian is awesome LOVE Public storage
People are very nice here..amazing service and always available to help..
Ian was very accommodating & helpful in meeting our storage needs, I wish there were more people like Ian. Ian was pleasant, timely, & professional. Was a pleasure to work with.
Very friendly people! Kind of difficult to locate.
Ian is a great employee. Good service
Awesome experience. Amazing their memory of your name when you arrive. They Rock. Ian and Barbara are great.
I was very pleased with the service I received from Ian. He was very Profesional and friendly. I was unhappy with an issue and he was able to resolve my problem.
Super great people great service
Ian was very kind and helpful!
Honest, reliable, all ways curdiouse
manager was helpful and friendly. quick to call after I made the online reservation
It was great would recommend all my friends and family to them
In the several months I have used this Public Storage I have been very pleased with the location, cleanliness of the property and the customer service I received from Kelly and Ian was exceptional. If I ever have a need to store my belongings I will definitely use this Public Storage!
good easy place to find. helpful customer service.
I just got to say out of all the storage units I been to I would say this is the nicest one. Property is clean, employees are great to interact with. I would totally recommend this place!
We worked with public storage over a 5 day period and truely enjoyed it, the employees were exceptional and very understanding and helpful. Maile was always available to answer questions and unlock the gate for our caravan of vehicles clearing out units after your storage auction. Great place to do business with!!!
Maile was great to work with...very courteous and polite and professional.
Great location next to freeway, easy access to units, Lady at the front desk was super helpful. Very satisfied
Friendly staff, clean and well secured grounds. Overall a pleasurable experience.
Barbara, the manager, was professional and friendly. The application process was quick. I would recommend this facility
This is the BEST place to store stuff. The staff here is awesome. Kelli and Sandy make the place a joy to be at. I have been here for 4 plus years and have always been treated sooooo well. Thank you again. If I ever need storage in the future I will be coming back. Rick Burtis
Awesome friendly service! Kelli has always been helpful and has a great attitude! I highly recommend this property.
Great service from Kelly. Got in and out really quick and neat and clean
Kelli is awesome! This is my first time renting at public storage and I highly recommend this location.
It was awesome- thanks Kelli !! You did a great job!
Great service today kelli
Kelly is very helpful in my busy life. She makes friendly reminders.
EXCELLENT service!!!!!! Will come back here any time we need a storage unit!!!!
Quick and easy set up. Confident 1st time renter. Thank you, Kelli!
Employee was very kind and explained all details very well. My belongings were same condition after 3-4 months as when i filled my units. Thanks Much
Kelli was extremely helpful made the process smooth and easy.
Kelli is always helpful with a great attitude. I received a new debit card, not realizing my auto pay is set up with a card opposed to my checking, so I received a courtesy call from Kelli to let me know my payment did not go through. I went into the office to give my new card information so my payment could be completed and have the correct card on file to pull auto pay each month. I appreciate Kelli's willingness to be so helpful with a smooth transaction. Thank you!
I worked with Kelli at the Smokey Point location and she was very polite, and thorough! I would definitely recommend Public Storage to others!
Kelli did a fantastic job. Got me in and out with all the information I needed and was wonderful overall :)
Kelli is an outstanding employee.She has been very helpful in every way. I enjoy stopping by the office because she is so friendly.
The location is very convenient. Kelley has been very nice to work with.
I have been with them for years people great! Everyone we talk to is kind and helpful. Kelly and Sandy are the only names I can remember at this time but over the years they have all been very helpful. Thank you guys so much.
I have been storing my belongings for the past few years. Sandy and Kelli have been extremely helpful. It is very comforting knowing my valuables are safe in their care. Thank you so much.
Sandy and Kelli are awesome! We have been using public storage for almost a year and now live in Texas. They help us with all of our long distant needs. Thank you!
The facilities were clean and with easy access from the freeway, it was very convenient. With help from Kelli, the rental process went smooth as silk. If I need to rent space in the future, I will definitely return here.
I love everything about this storage facility. Everyone is great and personable. I live in Ca now and have a wonderful phone relationship with the staff. :)
I was treated very well and received a great deal
The experience at the Smokey Point location was excellent. Ashley was very helpful with pricing and the storage size. I will definitely be considering this location based upon my experience with her pleasant demeanor and excellent knowledge of the location.
Very nice people! Helpful! Nice facility!
Very convenient, safe storage, kelli is very helpful! Thanks guys
The customer service was an immediate and pleasant response. I have never used a storage unit before but everything was easily explained and for a low price. A big Thank you to Kelli!
Kelli roocks good review great place #1 in my book.....
What an AWESOME experience I had with Kelli, I worth definitely be giving great reference's. Thanks Kelli :)
Kelli is awesome and helped me a great deal with storing my car for my 9 month deployment.
Kelli on site was great! The operator through which we reserved the unit was misleading regarding costs involved (many hidden costs i.e. lock fees, insurance fees, etc.) Kelli, however, was excellent; she's very friendly and a rockstar!
Excellent attention from the manager Kelly thanks for be professional
Staff (Sandy and Kelli) were very helpful in all ways. Made the intake process go very smooth.
A great space for a great price! Kelli was so helpful with the tour and choice of spaces and continues to be a friendly presence in the office. The space we settled on is generously sized, clean, and well lit. The slight mustiness is far outweighed by the other positives. Our needs were completely satisfied.
I would give this place a grade of 0 stars if I could. First off, the office hours are 'way off. The manager is NEVER in the office except on the 1st day of the month to accept payments. 2nd, she is VERY VERY rude. and, worst of all, the security there SUCKS. It looks secure with the gate and your own personal number to get in, but there are short chain link fences along the side (the side away from the freeway of course, so you can't even see the fence if you don't look) that anybody could climb over. I could tell my unit had been broken into more than once, but nothing was ever done about the fence, and the manager never would even acknowledge the problem. My boxes would be moved around, and there would be glass on the floor, etc... and footprints that didn't belong to me. Finally I was able to move, and I have discovered a lot of things missing... irreplaceable things, like pictures and school yearbooks, along with some antique items and other things that have great sentimental value to me. I carried insurance through this place but will never see a dime towards my loss. STAY AWAY FROM THIS STORAGE SPOT! There are many other storage places that are better. I hope this place gets SHUT DOWN PERMANENTLY! Side note: they advertise $1 for the first month rent, right? But what they DON'T advertise is all the extra charges for that first month, which equals the cost of a month's rent anyway. They are just a HUGE rip off.
We had called the Everett location to let them know about bringing in a payment but it would be very close to 5pm & in the Smokey Point location. The clerk from Evt. contacted Smky Pt site & stated all was fine & that they would even stay a bit past 5 pm for us. We got there with 5-6 min to spare. However all doors locked, blinds down & nobody was answering door. After several minutes as I was on the phone with Everett store the door opened. I hung up & went inside to be berated and scolded that it was after 5 & they were all shut down. She was yelling at me stating I shouldnt have been chit chatting on my cell. She also told me there was no way she could do anything to help me tonight and saying how their clocks were percise. I have never been treated so rude. It was apparent they were inside and knew we were outside before 5, waiting for a minute after 5 to open her door. When she realized I was going to let corporate know she then recanted and was now going to open her register to help me. Watch out for this very unhappy employee!