Public Storage Self-Storage Units at 7544 Plantation Rd, Hollins, VA
Address
7544 Plantation Rd Hollins, VA 24019
Office Hours
Mon-Fri 9:30 AM - 6:00 PM
Sat-Sun 9:30 AM - 5:00 PM
Gate Access Hours
Mon-Sun 6:00 AM - 9:00 PM
Storage Facility Features
Climate Control Storage

Car Storage

Small, Medium & Large Storage Units

Indoor & Outdoor Storage Units

Property Manager Lives On-site
Office Hours
Mon-Fri 9:30 AM - 6:00 PM
Sat-Sun 9:30 AM - 5:00 PM
Gate Access Hours
Mon-Sun 6:00 AM - 9:00 PM
Storage Facility Features
Climate Control Storage

Car Storage

Small, Medium & Large Storage Units

Indoor & Outdoor Storage Units

Property Manager Lives On-site
Close Location Details
View Location Details
Climate Controlled

Upstairs/elevator

---

5'x10'

Climate Controlled

Upstairs/elevator

---

5'x10'

Climate Controlled

Inside unit

1st Floor

---

10'x10'

Climate Controlled

Upstairs/elevator

---

7'x15'

Climate Controlled

Upstairs/elevator

Climate Controlled

Upstairs/elevator

---

10'x15'

Climate Controlled

Inside unit

1st Floor

---

12'x60'

---

10'x25'

Climate Controlled

Upstairs/elevator

---

10'x20'

Climate Controlled

Inside unit

1st Floor

Climate Controlled

Upstairs/elevator

---

10'x30'

Climate Controlled

Inside unit

1st Floor
Nearby Self-Storage Locations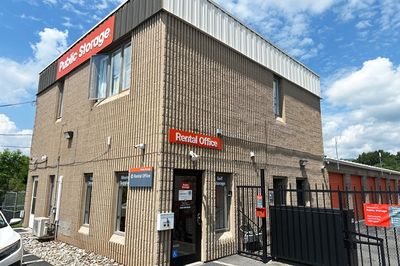 Self Storage Near
2918 Peters Creek Road
Roanoke VA 24019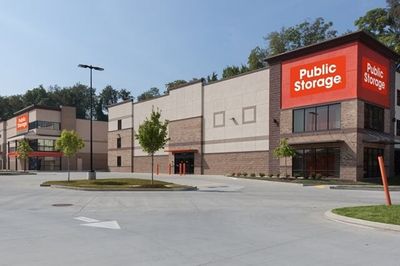 Self Storage Near
2129 Dale Ave SE
Roanoke VA 24013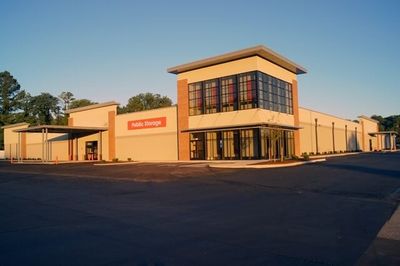 Self Storage Near
3533 Franklin Rd SW
Roanoke VA 24014
Self-Storage Near Hollins
Resources from the Help Center
See what fits in different storage unit sizes
Hollins Storage Units Off Lee Highway
Hollins self storage is located off the Plantation Road exit between Lee Highway and I-81.
No matter your needs, our storage facility has an option to fit them. Our storage units are conveniently located for students at nearby Hollins University, and outdoor-enthusiasts will love their proximity to Carvins Cove Reservoir.
Our 5x10 storage units are great for clearing up space, for folks looking to store bicycles and other sporting goods, or anyone who just needs a bit more room.
Our extremely popular 10x10 storage units can fit the contents of an entire two-bedroom apartment. And our 10x15 storage units and 10x20 storage units are the perfect fit for customers trying to store bulky items, such as sofas and large appliances.
We offer indoor climate controlled storage at this location. We also have car storage and spaces for that boat or RV.
Stop by today and let our friendly staff find you the perfect storage solution.
At Public Storage, You'll Always Find...
Keypad Access

Friendly Staff

Month-to-Month Rent

Moving Supplies Available

Free Parking

Well-Lit Facilities
Reviews
( 77)
Very disatisfied with this company, and I will never do business with them again, due to circumstances out of my control I could not vacate my unit till today the 2nd of September, same day my payment was taken out, and now I'm told they will not refund my money for the month!!! What a joke!!!! Beware before storing your goods with this company!!!!! Lady at the front desk tried to help me, but to no avail, better be ready to move out on or before the day your payment is due to be taken out or you'll be screwed too!!!!!!!
Just increased our rate by 32% with no explanation.
Nice facility for storage needs
Convenient storage unit , mine is located in first floor only complaint is they never have enough carts to move stuff back and forth but I believe people are stealing them.
Verzet is so kind and helpful!
Although I believe that the prices are a bit high, the facility is convenient, clean and bright, and the staff, especially Sara, is fantastic! If you don't get to know Sara, make a point of it. She's great and will help in any way that she can. Need storage, use this location!
You can get an 18 wheeler in this location up to the dock. I drive for Atlas van lines and I got my truck in there
Nice place to store you goods.
In my opinion it's too expensive per month. But so is everything else.
Not enough equipment to aid moves and tenants. Impersonal, vakant atmosphere. Expensive. Clean tho.
Increasing our rates by almost 50 dollars is not cool.
I've been renting for two years and pay for a year in advance each time. They just increased my rent due to over double what I have been paying. A 117% increase. I understand increases but more than twice what I've been paying?!
Facility is clean, no problem with unit. Elevators worked most of the time. My main issue with this place is the lack of access to the office. On multiple occasions, I went to the get some things out of my unit during business hours and nobody was in the office. This is only an issue due to the fact that the carts used to move your belongings from your unit down to the loading/unloading area are locked up in the office. So if nobody is there during posted office hours, you show up and have to hand carry each item from your unit to your vehicle. If this had happened once, no biggie, but it's been almost every time I've been there, the office/carts are locked up tight even though it's only 2 in the afternoon, well within office hours.
Amazing people that are very informative. Updated all info and convenient App to always stay on track during my busy competition preparation. Highly recommend from your Selected Miss Virginia Fashion 2021/ Miss. Fashion Global International Runner 2022! Thanks again Angie!
I have been looking around the area for storage. I was going to store with another local company because of better pricing but Ferrari was such a genuine person she was able to get my business. She even works at a hotel and helped me get a discounted rate for my stay when I come set up things for my new job. Looking forward to meeting Ferrari in person.
I wasn't expecting to speak with an actual person on the phone today. I was just calling to check on pricing for a 10 by 10. Ferrah pleasantly surprised me when she picked up the phone and it wasn't an automated robot or voicemail. She informed me of the pricing for a 10 by 10 not only at her store but one on Franklin Rd which is a closer location to me. She told me that i can actually go the website and see prices for any store near me. I felt bad she was working on the holiday and all she asked in return was for a nice review. Merry Christmas Ferrah.
I called yesterday and spoke with a lady Farah. She gave me all the information I was looking for and walked me through how to see prices online and do an actual complete rental. She was so patient with me while I asked her all of questions and concerns. Farah was very helpful and kind. Can't wait to store my things with her after New years!
Came in with my folks yesterday afternoon and the sweetest girl greeted us. Ferrari dealt with my old people so well. They had so many questions I got frustrated for her. Ferrari showed us 4 different units never once got an attitude or was rude just patient and attentive to their needs. She was nothing but kind to my parents and I really appreciate that. It is rare to get customer service like that these days. She unfortunately didn't have what my folks were looking for but checked another store for us that did and ended up referring them to Franklin Public Storage.
Could not access my until due to technical difficulties with the mobile app but luckily was able to still access my unit quickly thanks to Elizabeth and Farrah
Ferrah was amazing she helped so much with all questions. She was truly a blessing to work with!!!!!!!!
My experience was fantastic and I credit alot of that to Ferrah,she was very courteous,helpful and patient. She even helped me setup an ERental before I was ready for my unit
Nice facility that provides good climate control for stored property, and maybe not to the degree a safe deposit box does , but it works .
Elizabeth was amazing and she made our move-in seamless. The place is great and it's so clean. I would recommend 100%!!!
Does it has power for using ?
First experience renting a unit and had amazing help from Laron Morrison. Great customer service, very pleased with him.
I usually don't leave reviews, however when I experience great customer service I like show gratitude. I was having an extremely frustrating day and Laron was able to professionally and respectfully help me resolve my issues. Customer service needs more people like him in business! Thank you Laron!
Secure, clean and wonderful staff... Alysha helped us out and was wonderful!!
I called this facility today to get pricing and see what units were available. Alisha gave me every bit of information I needed to know. I highly recommend public storage when it comes to customer service.
Be prepared for random increases to rent. I just received an email for 34% increase for next month.
Clean facility. Easy yet secure access to building. Need a few more dollies.
Friendly service and reasonable pricing.
Just used it to meet someone .
Will not fix wheels on the carts. They supposedly on back order for 3 months
Can i rent a storage unit for 1 month?
Clean and well lit. There are a couple of moving trolleys for you to use and the front door is keypad protected. I have always felt safe going here no matter the time of day.
I would definitely recommend this facility to anyone. Rebecca was super nice and very helpful. This definitely the best storage facility I have used and the prices are excellent.
I had to get a storage last minute so I looked it up on Google and public storage popped up so I went there and the manager sara!! Was amazing!! She helped me with everything I needed!! She was so freaking awesome!! Thanks public storage!! I will always store there!! There is no question they are amazing thanks!! Now I have a great storage room in side an I always know it is safe an cheap I only had to pay 25$ an now my bill is an 17$ for the next bill!! My last storage I had to pay 200$ a month now I know I will never go anywhere else!!! Public storage is the best place to go!!! I know I put this great review by after only 5 months of renting the space they increase my payment I just don't think that is right I was sposed to pay $31 a month and now they made it to where I have to pay $40 a month yes it's only 9 dollars but that is not the point I was told it was only gonna be $31 month and of course they did not keep their word So my question is in 5 months is gonna go up again and again and again they do not keep the price they give you a price so you'll take it and then they raise it and raise it and raise it untill you leave So I said this was the best storage to go to I was wrong don't go there I am pretty sure there are more storage places that actually keep the price and don't Raise your rent every few months I am so disappointed 🥶🤕🤥🤥🤥🤥🤥🤥😠😡😡😖😣💩💩💩💩😈😈😈😈😈🤬🤬🤬🤬🤬🤬😡😡😠😠😠😡😡😡😤😤😤😤🤡🤡🤡🤡🤡🤡🤡👹👹👹👹👺👺👺👺👹👹👹💩💩💩💩💩💩💩💩💩😡😠🤬😈👺👹🤡💩😡😠🤬😈👺👹🤡💩😡😠🤬😈👿👿👿💀☠💀☠💀☠💀☠💀☠💀☠💀☠💀☠💀🤡🤡🤡🤡🤡🤡🤡👹👹👺👺😡😡😡😠🤬
Have never seen 1 as nice in 100 mile radius, little$$, but WELL WORTH IT!!
They are awesome. Jason was very helpful explained everything I needed to know. I would recommend public storage on Bloom Lane to everyone.
I tell ya man it was a good quality old school handshake stern eye staring grunt of a deal we made I love that front desk lady she's professional respectful an she knows her units like noo ones business! Best place for storage in the valley
Love the girl in front office but not kept up like prior owners
Very poor customer service today. My sister tried to return the blue lock to the front desk but the door was locked for several hours while she was putting her stuff in the storage area. Very disappointed with the outcome when the manager was on site but wasn't available. My sister's should get free service on next due date. I will not recommend no one to this storage.
My service from Sarah was excellent. She was such a sweetheart helping me out.
Wonderful staff, clean facility, willing to give any and all help if needed
Always willing and able to answer any questions you have as well as explain in depth when needing more information. Staffing is wonderfully trained and eager to sell units!!
My wife and I just came from public storage we had a wonderful experience Sara who helped us was also Awesome we will definitely use more public storage
Great rates clean facility and Sara was fast and friendly.
I have rented at other places before, usually a non climate controlled unit...by far this is the cleanest, nicest and best cost I have ever had on a large unit!
The elevator broke while we were moving things to the second floor. Only one elevator was functioning when we first arrived, and a couple were packing their things to leave. The couple said that the elevators had been broken the last time they were there a couple of months prior.
Great location, great service, great price! Highly reccomend!
The property on Plantation Road is wonderful! Sara was very informative on helping me find the perfect unit. The entire place is super clean and very easy to get in and out of. We are very pleased with our decision to store our belongings here!
Sara is awesome and got me all set up today, answered every question I had and was super friendly! Thanks (:
Excellent service, excellent facility! Easy to reserve online and friendly staff to finalize rental. Thanks!!!
Beautiful facility! Sara who normally in the office is always smiling when we stop in and she is always very kind. Her and the other gentlemen that works with her, both do a very good job keeping the building clean.
Great customer service!! Great experiance would highly recommend!
Duane and Sara are awesome. Excellent customer service!!! The storage unit I choose was not going to work for me and Duane made sure I got the correct size with no issues. I am so thankful for him. The facility is very well kept. I am very pleased and would recommend to anyone that is looking for a storage unit
Sara was very helpful, will definitely return if I more storage needs!
Sara was amazing to work with, the facility is super clean and really nice. Highly recommend!