Public Storage Self-Storage Units at 314 S Mount Pleasant Rd, Collierville, TN
Address
314 S Mount Pleasant Rd Collierville, TN 38017
Full Service Kiosk Available
Office Hours
Mon-Sun Self Service - online & on-site eRental
Gate Access Hours
Mon-Sun 6:00 AM - 10:00 PM
Storage Facility Features
Climate Control Storage

Car Storage

Small, Medium & Large Storage Units

Indoor & Outdoor Storage Units

Property Manager Lives On-site
Office Hours
Mon-Sun Self Service - online & on-site eRental
Gate Access Hours
Mon-Sun 6:00 AM - 10:00 PM
Storage Facility Features
Climate Control Storage

Car Storage

Small, Medium & Large Storage Units

Indoor & Outdoor Storage Units

Property Manager Lives On-site
Close Location Details
View Location Details
---

10'x25'
Nearby Self-Storage Locations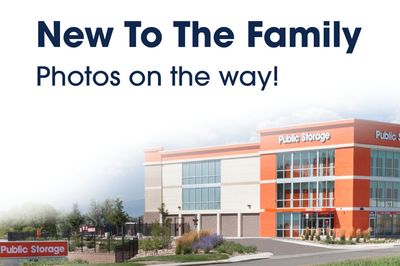 Self Storage Near
651 S Rowlett St
Collierville TN 38017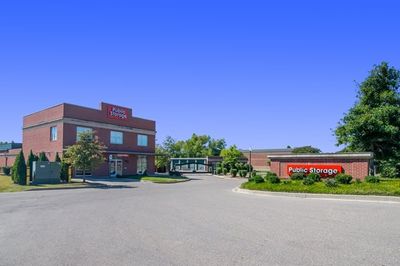 Self Storage Near
2065 E Winchester Bl
Collierville TN 38017
Resources from the Help Center
See what fits in different storage unit sizes
At Public Storage, You'll Always Find...
Keypad Access

Friendly Staff

Month-to-Month Rent

Moving Supplies Available

Free Parking

Well-Lit Facilities
Reviews
( 164)
The Manger was very helpful and courteous. Thanks for all the help.
I have several storage units there and a parking space for our Motorhome. Patricia the manager has been great and professional over the past year or so that I've had storage units there. She's very professional and always goes the extra mile when we need assistance. I would recommend the storage space to anyone needing a unit.
It's cheap but no one is ever there.the gate never closes and it's impossible to reach anyone on the phone.
great company to do business with,been over 10 years with simply
Patricia did an excellent job showing me units she was very sweet and very respectful
Simply Self Storage is awesome! We love Patricia! She goes above and beyond in customer service taking care of our storage unit needs. Very friendly and eager to always be willing to work out whatever we need help with in storage or parking needs. We use 3 of their climate control spaces and a parking space and have never had any problems.
I brought my sister in for a unit and Patricia was very helpful and knowledgeable about what size of storage unit we needed. I highly recommend this storage facility to use.
Terrible customer service. Still being billed even though we vacated last month. Won't return phone calls or answer the phone. Would not recommend at all.
Excellent and friendly service / clean maintained facility
Finally got a new manager who can actually get things done and cares about the B people and the property 🙌🏻🙌🏻 SHE IS AWESOME 🥰
Marlee was very nice and very informative. Was very pleased with first time there.
Nikki was very helpful and was able to get us the storage unit we needed. Was an easy and quick process.
This place does NOT have security or cameras AND has been broken into twice with 6 weeks!!! I get a phone call saying my lock was cut and there was a break in, first time was in July 2021 and now again a few days ago! Management was not even on the property or answering the phone. The first time I asked about the security cameras, the owner said they have a security night patrol but they haven't been showing up? This place has terrible management that does not care about their customers units.
Emanuel was really helpful &professional!
Mr Dakota was very helpful made my process very smooth ...I give him 5 stars
Ive been helped out greatly over the phone with finding prices for my stuff to store, thank you!!
Dakotah was extremely friendly, courteous, informative and proficient in his knowledge of explaining the services offer by Simply Self Storage.
Dakota was very professional to work with. Look forward to using Simply Self Storage!
DON'T RENT from Simply Self Store!!!!! I researched the Collierville area storage climate-controlled locations and made a reservation for Jan, 23, 2021 at the 314 S. Mt. Pleasant Road location. I visited and spoke with Dia Kalley with my questions and detail options including availability, unit temps (told 60-78 degrees), NO contract, first month free, no internal building surveillance, payment date, 10-day prior cancel notice with a prorated exit for less than full month use. No mention of a grace period. Upon first loading day, discovered no dolly's, unkept vent duct wall and was told I had to supply my own storage unit light bulb. Should have changed my mind at that point but gave them the benefit of the doubt as the unit floor looked fine. During snowstorm week, I visited the unit to retrieve a couple items and discovered it was very cold. Thermostat flat lined less than 50 degrees and setting was about 52 with cold air blowing through vents. Called to share concerns. After several phone calls the following week with Dakotah Logan, Store Manager, I was told the unit is working fine and someone probably left a door open. I raised a problem with subpar service for expected payment. My payment date was March 1 and I was still in conversations with managers. On March 4, I went to make an online payment and discovered a late fee. March 6, I spoke w/Tess, another store manager and she said the grace period was the fifth and she would talk with the District Manager Mike regarding the late payment, new over locked fee and the HVAC problem. I was informed there was a missed grace payment period and had to pay the fees. March 7, visited unit location to begin emptying the unit, spoke to Dakotah to cancel my unit lease with a written 10-day notice, and to apply for prorated refund amount. He said he would try to apply the refund. Returned to clear out unit a little after office hours. March 8, I called Dakotah in the morning and he agreed if I came over, we could do the unit inspection, exit paperwork and try to apply the prorated refund. The unit check out clean and discovered he did not know about the light bulb and he could not apply a prorated refund. The S. Mt. Pleasant Road location is run down, they cut corners, and the big company attitude from people like District Managers Mike is despicable. Their front-line people are not properly trained. Assuming I ever use a storage again, I will NEVER use Simply Self Storage, will eagerly and repeatedly spread negative word of mouth comments of their callous treatment of customers. Left my light bulb and perhaps this will illuminate their greedy ways, but I doubt it. They deserve a ZERO rating and I only gave a 1 star because Dia and Dakotah seem like good people and they give their job some effort. DON'T rent from Simply Self Storage!!!
Excellent service. Friendly staff!
We arrived at 5:00 last Friday and the lady working was great helping us choose the right size unit and with all the information we needed. She was friendly, we felt the place was clean, and I felt safe going in at night to drop stuff off.
Staff is pleasant, but incapable of keeping a card on file. I live out of town so I left a card on file for autopay. I'd get a call stating my payment was late. I would fight saying my card was on file for auto pay. They would tell me there is nothing they could do. I filled out their autopay paper work 3 or 4 and still they could not get it right. They are the definition of you pay for what you get. They are cheap, but they will screw you into paying more. Save the time and go somewhere else.
Vickie was so nice & helpful!!
Thanks Vickie for the information. You were very helpful!
The manager Vickie, was very helpful.
Great facility, clean, courteous, safe area. Highly recommend.
Vickie was very personable, helpful, and made our rental easy and, as the name says, simple
Great customer service! Thank you Vickie for helping me settle.
Great customer service! Vickie was helpful and very informative. Looking forward to storing my stuff in this safe and conveniently located unit!
Vickie is super friendly and was very accommodating when we ran into an issue with timing due to a long distance move. The unit was in broom clean condition. I would highly recommend this facility.
Vickie was extremely knowledgeable, friendly and helpful when it came to selecting our new unit today. We highly recommend this storage facility location which has a personalized private gate entrance code and drive up service to our unit. We look forward to a long business relationship.
The front desk woman, i think her name was Tabitha, has excellent customer service. She made coming here very easy and simple.
Super nice person. She really is.
We had a wonderful experience with Tabitha! She is very sweet & personable & very helpful! Thank you Tabitha for your great customer service.
The new manager Tabitha is great! She was a big help to us.
Tabitha, was very nice and friendly. Great customer service.
Tabitha was so friendly. I came by to make a payment for my sister and she was very welcoming even with everything going on in the world. I loved that she offered me hand sanitizer. She seems to be a smart and kind lady.
Tabitha is efficient and friendly. Wish every place had this kind of customer service.
Helped my friend move out today and I was blown away by the customer service. I got a chance to talk to the new property manager Tabitha and she was extremely friendly and helpful. I was so surprised how clean the outside and the inside of the unit was. Kudos!
Tabitha and Mike were pleasant to work with , they cared for your possessions and i enjoyed having my possessions there.
If I could give this zero stars I would. Please do not use this facility. I had my stuff in storage for a year and when we moved it out our unit was infested with brown recluse spiders!!!! We had to throw away our box spring and futon. It was a nightmare!! I tried to call the owner/manager multiple times and he never did call me back. Please please do not use this company!!!! Please look through my pictures and see for yourself.
Just wanted to say thanks for the great customer service of Matt at the store today. Makes doing business with Simply self storage a pleasure.
Anna provided excellent service! Highly recommended!!!
Anna was fantastic. Very knowledgeable and process went smooth. Thanks
Management is professional & personable - Katie is the best! Property is well maintained & I highly recommend for any storage needs
Amber was great with getting me just what i needed today! Thank you highly recommended
I had a wonderful experience here. My questions were answered and I was given great service from the property manager, Katie. She was such a big help!
Lakeva was lovely to work with and answered all of questions. Thank you!
Katie was great. She worked with me to get a great space and fast.
Katie is a great property manager and makes moving in/storing very easy and hassle-free. This location is perfect for my needs.
Awesome store! Awesome customer service! Awesome prices in a nice safe location! Clean Storages! Great Size Selections! Katie, the property manager, is very sweet and she takes pride in her work. She goes above and beyond to help her tenants. I couldn't be happier to be a tenant at this simply self storage location. If you're looking for clean and nice affordable storage units in a safe place with awesome customer service then this is your place! I would recommend it to everyone.
Katie was great! Got us set up with our storage unit quickly and efficiently! She was very personable and made the experience stress free.
Katie was very professional. Very attentive to my needs. Showed me all the different units that might suit my situation. Very pleased with the services provided.
Katie was extremely helpful, knowledgeable and polite. I was able to reserve my storage unit without hassle. I appreciated everything
Moving is never enjoyable, but Katie facilitated this process and made the experience exponentially better. Her professionalism and ability to recognize a customer needs, both present and those to come, puts this facility on another level of excellence. Katie was great at problem solving for all of our transitional challenges and she did so effortlessly. Good facility, great management! A true joy to deal with. Rob Davis
My experience couldn't have gone any better at this Simply Storage. Needed a storage unit the day before, and Heather took care of everything for me. She offered to stay late so I could get it set up, and even found me a discount that I wasn't aware of. Wouldn't change anything, and couldn't be happier. 5/5 Update: Back a year later to pick everything up, and had just as pleasant of an experience. Katie was a pleasure to work with and went out of her way to make sure I didn't have to go through extra trouble to get my things moved out. Another 5 stars!
LET ME BE HONEST ... THE ONLY REASON IT WAS GREAT , AND THERE ARE ANY 5 STAR RATINGS AT ALL IS BECAUSE HEATHER WAS HERE !!!! SHE WAS AMAZING!!!! SHE NOT ONLY TOOK CARE OF EVERYONE, AND EVERYTHING BUT WENT OUT IF HER WAY EVERY SINGLE DAY TO MAINTAIN THE PROPERTY AND BENT OVER BACKWARDS TO MAKE SURE TENANTS WERE PRIORITY!!!! Since she has been gone it has been a total Disaster. Everyone agrees and talks about it. IT IS AREA MANAGERS RIDICULOUS FAULT !!! And It is not The fault of the sweet new girls that just started working here , either. They are spread so thin and can't be at 2 locations at once to run offices and maintain properties and take care of tenants ..... It's humanly impossible!!!! Especially for $12 an hour 🤣 If I had time to tell u the ludicrous things that have happened in last few weeks you would pay the extra money at ridiculous JGreenes
Kierra was extremely helpful and friendly. We looked at several other companies in the area and she made the difference. True asset to your comapny!!!
Patricia was great been helping me find a new parking space for my boat thank you so much you are great
First off Patricia was great... She was very knowledgable and understanding of my families needs. Space is clean, and perfect location! Would definitely recommend this to others.
Patricia was wonderful! Very helpful. Would recommend simply self storage to anyone in the collierville area
Awesome service, We're moving and needed to store some of our belongings, Patricia has been great and friendly. Location is convenient and kind of off the beaten path, but close enough to downtown Collierville to still be heavily patrolled by Collierville PD which makes me feel better about the area. We have two units and so far, very happy with the place!
Definitely will be storing with simply self storage. Patricia answered all of my questions and concerns
Very informative on products and a great personality thanks Kierra.
Kierra was very friendly and informative she helped with a quote and locations
Great service Kierra helped me immensely.
Heather was fantastic!! Great customer service on the phone and in person. Explained everything in detail. I highly recommend them!!
Heather was incredibly helpful on the phone. She called from my online inquiry and helped me with reserving a 10x20. This place is open every day of the week which is great if you are a new customer from out of town that is moving into town over a weekend. Great move in specials and contract free pricing. Also conveniently located behind the Collierville town square. Also Heather called me the day I was driving in to meet her at the unit. This was reassuring since it was a Sunday. The unit was clean, ready, and much cheaper than all other units. Great experience.
Decent location and prices compared to others in the area.
Staff was very helpful and smiled and offered any assistance needed would recommend to frends
Sheila the property manager was amazing! She helped me with my move in date and setting up the paperwork to move my stuff in the unit was fast and easy. She also helped me with understanding the actual size storage unit I would need for the amount of stuff I had. I would highly recommend using Simply Self Storage.
Signing up was super easy and the price was right.
The experience was satisfying and met my requirements.
Heather the store manager is great and always does her best for her tenants
Great friendly service at the office.
Ashley was great to work with.
Heather was great. So nice and informative about the facility. Will definitely use this place again
Heather is very hard worker, gave answers to my questions quickly and explained very well
I have been a customer here for a year now and absolutely love it. It's super nice and very convenient. The manager Heather is very helpful and always has a smile on her face! I would recommend this facility to anyone!
Brandy was very professional and pleasant to work with making the arrangements for my storage needs!
Quick and painless to get a unit. I reserved it online and got a email and phone call within 5 minutes.
Heather is always so helpful every time I am in the office or on the property. Would recommend this place to anyone that needs a storage unit!
Helpful with the payments and full of joy
Heather was very knowledgeable and pleasant !!! Will enjoy doing business with thi company
Clean and friendly service. Recommend using them. Bill K
Miss heather is the best person for this job. Always keeps the place clean An has a great attitude towards customers. Plus is the coolest lady ever.
On-site manager Heather was amazing
Great service and the manager Heather is great to work with
Simply self storage is a wonderful storage place and Heather was so amazing.
Very good place for all of my storage needs. Heather was very helpful in finding me the right storage to fit all of my stuff! Recommended to anyone needing storage in the Collierville TN area.
Awesome quick and easy to get in storage no waiting same day.
Getting set up with a new unit was simple just like the name customer service was wonderful and the units are very clean and spacious..
Great experience with Heather..
Heather, the onsite manager was so awesome!! She made the process so easy and really gave me the most professional help. I was in the unit so fast. I'm really happy with the rental, and looking forward to getting things I need out of my house and stored safely and close to home. Great gate access hours too.
Very nice facility. We have storage units at other places in Collierville and this is our favorite. Clean units, great prices. Great office staff.
Very nice storage facility and Heather made the entire process wonderful. Great service, large selection of units and has parking spaces for trailers. Definitely recommend this place!
Heather is very helpful. Great service and very nice to do business with.
A very pleasant experience when I went to rent storage space. Ketyria is a master of the long lost art of customer service! Highly recommended!
Everything was ready to go when I showed up, in and out of the office in minimal time. Manager was awesome, answered every question immediately. Very satisfied.
Heather Briso very sweet person
Heather is the best ever. She is friendly and professionap. Definitely an asset to your storage business.
Well,I was with this storage twice this is my second time i felt everything was ok things were good.But my husband just said to me that him as well as my son was at the Storage and a Employee came to them now we have bven there along time and know employee as ever did this why i was around.My husband went to clean somethings out of the storage and the Employee ask my husband are you guys moving and my husband said know and this little racist white Employee sttood there looking at them for a while.Now i am pissed the hell off at this Moment because we are black and i have never been through this in my life some of them do act a little funny but i never really paid Attention to now and i am pissed off so much as this Company.I spend my money there like any other rqce and these people do act a little racist and it is sad that they would treat a loyal Customer this way and, i have sent alot of people there way but the only thing needs to be done is to file a Complaint fast because this is so so ways of wrong.Just because this is Colluerville some business feel it is ok to do these things but it is not this is Horrible.
Exceptionally helpful and easy to work with. I would highly recommend this business to family and friends.
Wonderful service and location! I have used storage places for years with my design business.....I have always been pleased with this Simply SS on Mount Pleasant. Heather makes the process so smooth and goes the extra mile to help her customers! Highly Recommend!
Heather is so helpful and very sweet! The units are clean, the doors roll open easily, and grounds are well maintained. I love my 10x30 unit with doors on both ends, it makes it so much easier to access my items. Very pleased and happy with the facility and the staff!
Great location and clean storage facility. Heather delivered excellent customer service and made the process easy.
Amazing service!! Heather made the whole experience easy and quick. She's knowledgeable and kind and very professional. I couldn't imagine going anywhere else!
Heather was awesome, very helpful and easy to rent thanks Marny Douglas
Heather and crew are great! I definitely recommend using them. They are very sweet and will go out of their way to help!!
Excellent storage facility. Been with them for years. They have always been helpful and accomidating. The staff is great. If ever needing another storage unit again, I will come back here.
Very friendly and nice place. So much cheaper than everyone else too!!!!
I recently had to move a large volume of personal effects and furniture from my storage unit. As a result I had a multitude of people assist me all in different vehicles. The staff , Heather in particular, was exceptionally helpful with assisting me accomplish this arduous task. I am forever grateful, and will use simply storage again in the future as the need arises. Thanks!
If you're looking for a storage unit, get here quick! The front desk lady is top notch! She's so helpful and knowledgeable. My husband is super picky about where he keeps his stuff and this place won him over! Thanks so much Heather!!!
Heather who helped me was wonderful. And the property was so clean
Reserved a unit today, manager whom was working was very nice and friendly, took me around and showed me my options for units via golf cart. She answered all of my questions and concerns and the process was done in less than a half hour. I even got my first full month free!! Highly recommend this place for any of your storage needs.
Meshelle was a really great help.. She's super sweet and cares about helping customers out the best she can... Great location and great service... Thank you again Meshelle. Go see her
This facility is tucked away far from the busy part of town. There is more than adequate space to rent to park oversized vehicles or space to store in the drive up units. Climate control is very clean and comfortable to store your weather sensitive items. The facility has very good upkeep. If you need high quality locks, wardrobe boxes, shrink wrap or other items for storage, just visit the office. They have a good selection.