Public Storage Self-Storage Units at 1439 Folly Road, Charleston, SC
Address
1439 Folly Road Charleston, SC 29412
Office Hours
Mon-Fri 9:30 AM - 6:00 PM
Sat-Sun 9:30 AM - 5:00 PM
Gate Access Hours
Mon-Sun 6:00 AM - 9:00 PM
Storage Facility Features
Climate Control Storage

Car Storage

Small, Medium & Large Storage Units

Indoor & Outdoor Storage Units

Property Manager Lives On-site
Office Hours
Mon-Fri 9:30 AM - 6:00 PM
Sat-Sun 9:30 AM - 5:00 PM
Gate Access Hours
Mon-Sun 6:00 AM - 9:00 PM
Storage Facility Features
Climate Control Storage

Car Storage

Small, Medium & Large Storage Units

Indoor & Outdoor Storage Units

Property Manager Lives On-site
Close Location Details
View Location Details
---

5'x5'

Climate Controlled

Upstairs/elevator

---

5'x10'

Climate Controlled

Upstairs/elevator

---

5'x5'

Climate Controlled

Inside unit

1st Floor

---

5'x5'

Outside unit

Drive-up access

---

5'x10'

Climate Controlled

Inside unit

1st Floor

---

5'x10'

Outside unit

Drive-up access

---

10'x10'

Outside unit

Drive-up access

Climate Controlled

Upstairs/elevator

---

10'x10'

Climate Controlled

Inside unit

1st Floor

---

10'x15'

Outside unit

Drive-up access

---

10'x15'

Climate Controlled

Upstairs/elevator

---

10'x20'

Outside unit

Drive-up access

---

10'x20'

Climate Controlled

Upstairs/elevator

Climate Controlled

Inside unit

1st Floor

---

10'x24'

Outside unit

Drive-up access

---

10'x20'

Climate Controlled

Outside unit

Drive-up access

---

10'x20'

Climate Controlled

Inside unit

1st Floor

Climate Controlled

Inside unit

1st Floor

Climate Controlled

Inside unit

1st Floor
Nearby Self-Storage Locations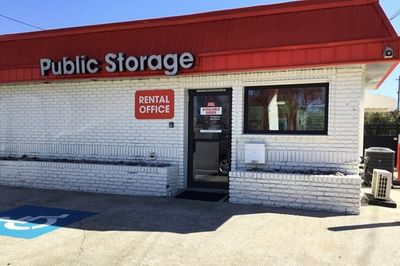 Self Storage Near
1833 Sam Rittenberg Blvd
Charleston SC 29407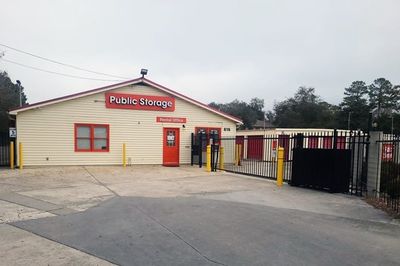 Self Storage Near
616 Johnnie Dodds Bl
Mt Pleasant SC 29464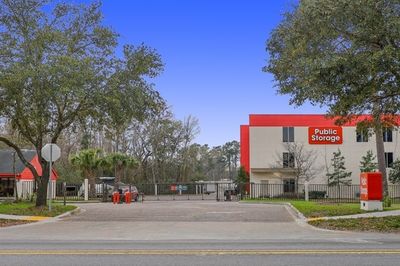 Self Storage Near
2363 Ashley River Road
Charleston SC 29414
Self-Storage Near Charleston
Resources from the Help Center
See what fits in different storage unit sizes
Charleston Storage Units on James Island
Charleston self storage is conveniently located on picturesque James Island, right on the Folly Road main strip.
Our storage facility is also just a short drive from white sand beaches, Civil War history, and lush tidal creeks. We are close to it all!
Beautiful year-round, Folly Beach shines brightest in summer when it's a canvas for beach blankets and all-day coolers. Bring your beach umbrellas, picnic baskets, and lawn chairs for all-day fun–and store them at our 5x5 storage units when you're done. These units are perfect for keeping bulky items like camping tents, river tubes, football pads, and more. Our 5x5 units are also our most affordable option, and can make all the difference in finally clearing up that guest bedroom or garage walkway.
When you're craving greenery, head to the placid waterways of James Island County Park. With its 643 acres of kayaking and biking, it's the perfect way to shake off the stress of the week. Store your sports equipment at one of our 5x10 storage units–even if you're short on space in your apartment or garage, you don't have to be short on adventure.
Moving? Our 10x20 storage units are among our most popular at this location, and are perfect for couples and small families. They accommodate three rooms' worth of furniture, including mattress sets, dining tables, entertainment centers, and boxes to boot.
We offer both indoor climate controlled storage units as well as outdoor storage units here–so you can choose which works for you. Our outdoor storage units offer drive-up access–so you can unload in just a few steps.
Whatever you store, and for however you store it, you can rest assured that our keypad-access, gated facility will provide peace of mind.
At Public Storage, You'll Always Find...
Keypad Access

Friendly Staff

Month-to-Month Rent

Moving Supplies Available

Free Parking

Well-Lit Facilities
Reviews
( 300)
David and the rest of the team is amazing here!
LeAnne at the front desk is such a joy. Great clean space and totally satisfied with storing with them.
I've used this Public Storage two times now and I've had an excellent experience. LeAnne, the lovely woman at the front desk, is so friendly kind and helpful. Great person to first meet entering the property!
Great experience 5 stars all the way
Jeanine was very helpful and answered all of our questions, as well as took time to show us the unit we were interested in, five stars!
Tammy was great in helping me move out of a storage unit and get everything set up. Thank you so much. Smooth transition. Super nice and helpful. Really appreciate it.
Choosing a storage unit is never a fun thing to have to do, and I have never had a good experience doing so before. That is... until, I went to Public Storage on Folly Road! Tracie and her staff were not only thorough in explaining everything, but were very personable and kind AND patient...which is the very essence of what is sorely missing in customer service these days. They had me laughing out loud, and their attitudes certainly helped ease the stress that usually comes along with getting a storage unit. Also their pricing on a 5 x 10 unit beat the competition by over $30 a month!! Wow!! If you're looking for storage, I highly recommend checking out Public Storage on Folly Road! Tell Tracie Jan sent you by!!
Dave was amazing!!! So kind and informative!!
Dani is awesome. Facility is clean and staff is very friendly. Definitely recommend this particular location.
As a storage unit renter for two years now, I have had the absolute best service with Public Storage! Anytime I am there, I always get checked in on making sure things are good to go. I know my items are kept secure with all of their up to date safety features. I can't say enough great things about this place.
Super helpful, easy to work with, and the customer service is excellent!
Tracie is the most helpful person ever!! Highly recommend renting here!
I Have had a space here now for 3 years. Its clean, bright and tue management is feiendly. Oh and they still have grear orices on oaxkijg supplies. I stopped by, because my daughter mentioned they had packing supplies and I needed to pack some china to ship to family. I ended up getting two sets of dish sets and two small boxes for the 12 piece place setting. UPS had no issues with the box size and my step-son said nothing was broken upon delivery. Next time I need to pack something, I am stopping back by and getting Tracie to assist me.
Dani was very pleasant when I walked up to greet her beautiful lady and I will refer more people to this location
Very helpful...5 stars. Easy to get what I needed
Incredible person and great admn. For the company.
Manager is great. Space is fine and clean. Watch out. After six months, raised my rent by 25% which is way about recent past inflation. I have been in occupancy for 5 years - no breaks for good steady customers that pay with autopay.
Have my overflow from downsizing here.
Good storage location but the prices keep getting increased. There are more affordable options within a mile of this location. Hundreds less.
Tammy was a big help. She is wonderful Go see her
Tammy gave the best, most helpful service.
Tammy at folly storage is AWESOME. She a great personality.
Tammy has amazing customer service.
I have been working with Tracie 8 years now and she is a superior manager. I feel completely confident in. Her leadership and management if the property. Dani has also been a great manager she has always provided assistance with all my storage needs. Both Tracie and Dani are polite and treat customers with great respect. The property is well maintained and I have never had issues with pests. If I have brought any concerns up they have done their utmost to find a resolution quickly.
Tracie was amazingly helpful and made my day by making it so easy to get the exact unit I needed to keep Jaded ( my motorcycle) safe and secure. Thank you so much Tracie
Tammy was extremely helpful and offered amazing customer service! Thank you again for an easy storage experience!
Tammy was AMAZING!!!! Very helpful, she told us about the different promotions that Public Storage offered, and she made sure that we was satisfied with our unit! Very nice woman
Tracy from the Public Storage in James Island has acted as my SC welcoming angel. She not only easily registered me and walked me through the whole process in a professional, knowledgeable, and efficient manner, but also provided mebwith useful tips to living and succeeding here as well. I hope that you appreciate Tracy's talents and compensate her accordingly. Thank you! Cia R.
I rented a unit today and had a wonderful experience. Tracie was professional and very efficient. Thank you Tracie for your superb customer service!
Tracie is the best! There are some great deals here for the space you get and I'm a fan of how everything is set up using the app and phone, proximity sensors so you don't hage to worry about logging in or using the key pad /remembering combos to open the gate, etc. Well thought out.
Dani behind the counter was more than helpful in fulfilling my needs, very informative and friendly in her service. This property is secure, safe, and I would store museum relics here if push came to shove.
Tracie was more than patient and helpful with everything I needed including my move out!
If I could give zero stars I would. In less than 2 years time they increased our rate from $300 to $500/month. They have a rat problem and a roach problem that they don't care a much about. The gate is very finicky with the app technology and half the time there is no one in the office to help you. Stay away!
Tracie was amazing. Made every interaction fast and simple.
Tracie made renting a unit quick and easy. She is knowledgeable and friendly. I highly recommend.
Friendly, personable service. Tricia was knowledgeable and so very helpful when I was trying to decide what size storage unit I would need. The storage facility was neat and clean. It's a good idea to check out and reserve your unit online and then call the facility. Sometimes the online site has lower prices than if you just walked in off the street.
Great customer service from Tracie! She made the process very smooth and stress-free. I recommend this location highly.
Excellent service, rented climate controlled unit for 3 years.
Very kind, personable staff and a very safe-feeling setup to the storage units (i.e., incredible access control).
I needed storage when my business moved and the new place had inadequate storage areas. I rented a 10x10 with PS on James Island was very satisfied. The price was reasonable enough but it was truly a pleasure dealing the staff. Danielle couldn't have been nicer and accommodating with all matters. When customer service seems to be an afterthought these days, the staff here stands out! Thank you!
There's an employee by the name of Tracie was a great help with the inquiries that I had nice lady.
Wonderful experience, friendly atmosphere and awesome customer service. Love you guys!!!! Tracie & Dani
Tracie was great! She was knowledgeable, friendly, thorough, funny, and took the time to make sure I got the right sized unit for what I need. Very appreciative of the good customer service!
Tracie was fantastic help!
Ive worked with tracie for years. Always helpful.
Great Facility and staff!
Rented a 5x5 storage closet in July of 2020 at $15.00 per month, since then in less than 2 years we have seen a 425% rent rate increase for the same closet which now starting July 1st will cost us over $80.00 a month. I rented this to store our families beach items as we visit folly yearly in July but it will be literally cheaper for me to buy new and throw everything away at the end of the week rather than rent this for another year.
Everything was great with my rental at public storage. Tracie in particular was very helpful and easy to work with!
Very good experience, Monica was a great help and really explained everything and went over every best option for me to a T. Very good place to store your things, recommended!
Danni was great! Had some trouble opening our unit and she was incredibly nice and helpful!
Great fast reasonable service Tracie was a huge help!!!!!!! Thanks Tracie
Very friendly great customer service.
I had issues with my app/entry code and I let the office know about the issue. Alana was integral in handling the issue and called to verify that it had been handled. I'll continue to have them as my go to storage facility thanks to the friendly customer service I receive. They are always willing to help!
Totally awesome experience here. The climate controlled storage is clean And a breeze to access. Alana and the front office staff are incredibly knowledgeable and incredibly helpful
The facility is clean and in a great location for me. I have been very pleased with the helpfulness of the staff. Alana answered all my questions and was courteous and professional. I would recommend this storage facility to anyone.
Tracy was great and accomodated all of my needs! She will do everything in her power to assist you with your atorage needs. There were no issues getting trucks in and out of the facility.
This storage unit was exactly what I needed for my cross country move. It was clean and easy to access, not to mention very secure! Tracy was super helpful the whole time I rented my unit! I highly recommend this storage facility.
I worked with two different people to get set up with my storage - Alana and another wonderful woman whose name I've forgotten. Both were VERY patient and helpful. The facility is nice and conveniently located for me. Both Alana and the other woman (who was working during the first half of July 2022) went above and beyond.
great staff and facility!!! awesome service everytime!
Astronomical rate increase in October 21 after 15 months. We never received postcard notification although our home address never changed. "Market value" is a weak excuse for a 4X rate increase.
Great place to store your things!!!
I had a wonderful experience at this location. Every employee was very helpful and welcoming. They even remembered me each time I had to go into the office.
Best storage place I have used on the past 10 years. Excellent with communication. Very helpful. Great with any storage advice. It is a very clean, well maintained place. The staff is Beyond fantastic.
Wonderful, enjoyed shopping storage with Dani, Tracie and Steve. They found me a lower price space.
Tracie gave me the best service I have ever had i would recommend this storage company to my family an frieds
The staff at this facility is always so helpful and friendly. We needed two units and she was glad to help me with two on the same level. Great staff.
Great place. Clean and very secure ..
Clean, spacious, convenient hours. Management is super helpful and responds to issues immediately. They went out of their way to help us when we moved out of state. Highly recommend!
Customer service was exceptional. Worked with Tracie to walk the facility and look at multiple units before signing up for one today. Tracie was professional, knowledgeable, efficient and thorough - and delivered the exact experience I was looking for in searching for a storage unit. The entire facility was clean, secure, and well maintained. 5 stars.
I have honestly never had a problem, attitude, or inconvenience with this location! They are always extremely helpful. They make sure you know exactly what you are doing and how things work. I had a storage unit for almost two years an it was great! Thank you so much dani for helping me out today an helping me save a few dollars !
I rented a storage unit from Folly Road in December, 5X10 enclosed for $35 a month…reasonable. This was NOT an introductory offer. Just received a notice that my new monthly fee would be $86 a month, +200% increase…WTF! Stay away from this company, many more reputable companies out there.
The facility is ok. I HATE those elevators. Why on earth do you need to enter a key code every single time u go up and down and elevator? When your loading all of your things these elevators will make you want to pull your hair out!
Alana was exceptional. Arrived to see availability she showed us options then price ranges based on location. Helped us get a better deal, explained all policies, insurance option, and additional information on the area and better storage. GREAT people, great location
I've had a good experience with this place. They worked with me when the rent increase seemed severe. One day when it was monsoon pouring outside I dropped my keys down the elevator shaft. They were able to retrieve my keys when the elevator technician came and I really appreciated that!
This place has been increasing my rent since the day I signed up. Less than a year later they have more than tripled the price. Absolute extortion. Stay away from this place!!!!!
Great facility great staff always Freindly
Great place, very helpful employees
Excellent location, clean, safe and secure, Public Storage is the best storage facility on James Island, hands down. Friendly, knowledgeable and helpful staff are an added bonus. Thank you.
Great Staff, quality customer service and good sense of security that my possessions are safe & secure. Highly Recommend the company & especially this location.
Alana was most helpful in ensuring what I wanted in a storage space and very informative on the supplies I needed to facilitate my packing.
Very helpful and reasonable. Efficient and property seems to be meticulously maintained..
Friendly and helpful staff! Contactless Gate Access worked every time! App very easy to use. Would recommend.
I have had them for a while. With COVID going on and me constantly being late on payments due to some personal reasons they always made sure to work with me so that I didn't loose my unit to auction.
My recent move to James Island was made easier as I was able to find a storage unit close to my place and with staff member Alana who was super friendly and helpful as I arrived to unload my truck. Great service and location to store things.
Great location, attentive service. Thank you. Brian
They are so nice! Made everything so easy and helped me with anything I needed, promptly. They even helped me get back into my unit same day when I lost my key. Very nice people!
Alana was very helpful with finalizing all my move in details. Awesome customer service; she was knowledgeable, professional and responsive. Thanks, Alana!
Yesterday was a crazy day for me with the rain and trying to move out of my unit but Dani at the Folly Road Location truly made a difference in my day by going above and beyond to help me work things out. Thank you Dani!
Good place only problem is close lock gates and can't drive in after certain hours
Good value and great customer service. Staff is super friendly and knowledgeable. Shortly after signing up, I received a nice welcome email from the manager. Above and beyond!
James is great. Very nice and friendly. Also love how clean everything is -Kenna
At first it was a nightmare overcharged snd wouldnt give money back. They sent to credit co finally reimbursed it. Poor accounting and managenent girls in office were great though sorry but cant give any higher.
James was fabulous! Both men working tonight we so kind , helpful and funny!
James did a great job, first class property!
James, LeAnne, and Dani were very helpful and went out of their way to help us with multiple units which became very confusing. They answered all questions and were very professional. I highly recommend this storage facility...safe, clean, and secure.
James, Tracy, and all the employees I've dealt with have been amazing helping me get set up. Perfect location with great convenience, security, and reasonable price. A++++. Thank you!
Great customer service and super friendly professional staff. The property is very clean. Would highly recommend keeping your stuff stored here! 👍👍👍👍👍
Dani was so friendly and helpful!!
Great Storage facility! Extremely Clean from the entry way all the way to the third floor storage unit!!! Best price I could find near my Charleston residence. Helpful staff, always immediately returned calls and always willing to help in anyway. Security is very high and as a single I always felt extremely safe. High Security measures in place to protect my storage items. Office has everything from boxes to tarps...I will definitely use them again should I have storage needs.
Zyshia Very courteous and helpful
Wonderful customer service at the desk! I'm a new customer and would highly recommend the location.
They suck. Plain and simple.
Site clean. Good security gates to get in. Staff safe and curtious.
Tracie and Dani provided great customer service, the facility is kept clean and secure, there's a variety of different-sized storage units, packing supplies are available for purchase, and they have convenient hours and location. A 2-year positive experience! Thanks Tracie and Dani!
Danny does good work, responsive and get things done!!!
Excellent service they were friendly helpfull in helping to provide service.
Dani in the leasing office was very helpful and informative. She made the reservation process seamless. Would highly recommend this storage facility.
Dani was super sweet and nice! Easy setup and directions to unit! Thanks!!
Great friendly, effective, and thoughtful staff! Thanks!
Zee was an amazing help from getting the units rented to moving in! The climate controlled building has double security, lots of light, and easy access even for the units farther from the elevator!
Angel has went above and beyond with her customer service. She was thorough and professional. I highly recommend Public Storage.
The Public Storage on Folly Rd is convenient and clean. James was very helpful. He even skipped his lunch brake to help me. Thank you.
I am a first time renter of Public Storage. My sign-up experience with Dani was conducted professionally and as a result enjoyable. She was patient, knowledgeable and made me feel as if I was a long time valued customer. If your units and on going support is as good as my initial experience...you have a long time client and an advocate for your company.
Both Zee and James were so helpful. I had a lot going on and they were very patient, really appreciated it.
Everyone was friendly and helpful.the place is clean and nice. The only problem I had was I thought I was going to pay 1 price for the storage and All these charges were added on I did not know I had to take insurance out too Which is ridiculous because you ca not get in too steal anything.I really think you should have a choice if you want insurance or you don't Any way Thank you for the good service Diane
Great experience here- Zee was so, so helpful! Helped us to get our couch to fit into our unit and was so positive and kind! Stellar employee! Linda at the front office was also extremely helpful and knowledgeable- she answered every question and helped us through the process
Honestly, I've got to give a big shout out to Zee and Linda for helping my roommates and I with our new couch. There's no way we would have been able to store the furniture in the unit we wanted by ourselves without their help. Linda was super accommodating on finding the best unit for us and Zee was beyond helpful in helping us with the furniture, directing us, and encouraging us as young woman. 10/10, I will definitely recommend all of my friends and family to only store their items at the storage until from now on.
Conner was knowledgeable, professional, and friendly. I shopped rates all over and this was the best price.
I love this facility and have been there for 2 years and can only sing the praises of the facility and the staff who have always been so kind and good to me! I love Danielle. Thank you for everything!
Dani was so helpful, informative, and a pleasure to meet! This facility is so clean and nice. They really care about protecting your belongings, ensuring you know the best ways to store particular items, keeping them safe from the elements. A safe and secure place I'd highly recommended
So let's pretend that I've boarded the TARDIS with The Doctor; we've gone back to February 27, 2020 @1745. I walked into Public Storage minutes before they closed, and Dani was so gracious to stay and help me with securing my storage unit. During the process, she kept me smiling and laughing just by being herself. We had friendly conversation regarding our love/hate relationship of the PNW-Seattle, as well as our mutual fondness of reading...actual books!! She was/is an amazing person that is selfless, patient, and kind. Very glad that I chose this location to store my items & will recommend to anyone looking for a safe storage space with unique, incredible customer service and appreciation. Dani is bombdotcom and PS is blessed to have her 😊
Jennifer is the friendliest manager. Made the process so easy
Jennifer is amazing! Super easy to get a unit, no sweat getting set up with an affordable unit. Andrea, from North Rhett, is equally amazing. Super friendly and well informed. I found my home for my entire library of books. Clean, affordable, friendly staff. I couldn't imagine this location without such a friendly and knowledgeable staff. They really care.
Excellent staff nice facility
This was our first time renting a storage unit. We visited and called several others but this location had the most friendly staff of the ones we spoke with. We met with Dani for the initial visit and viewed the unit. I did feel a little pushed by Dani to get the unit that day even after we explained that we just wanted to see a unit and get pricing since this was out first time getting a storage unit. We went back and met with Tracie who was very friendly and knowledgeable and made the process quick and easy. Tracie was very through in asking questions about our needs. No high pressure sale tactics and didn't push us on anything. The facility was very clean and presentable. I will say the Tracie went through everything from boxes to insurance to make sure we had everything we needed. I was very pleased with the experience and would recommend them if you need a storage unit.
Jennifer who worked behind the counter was an outstanding individual. She was patient and funny and made me feel very comfortable about leaving my property with Public Storage.
Great staff. Very helpful, kept clean and doors, elevators and bathrooms work.
Dani is pretty much the most amazing customer service pro ever! Loved the experience!!💜💜
They have the best prices on James Island! Staff was very friendly and very helpful. I would highly recommend if you're in the process of selling your old home and purchasing a new one. They have a great $1 special plus $25 admin fee for the first month.
The easiest service I've ever experienced. Customer service was Excellent!! It is such a breath of fresh air to walk into a business and see happy smiling faces As well as good sense of humor to top it off. This is my 2nd time using Public Storage and I wouldn't Suggest going anywhere else. They make you feel right at home:)
The storage units are fairly new and clean.
Great staff - super service - nice facility - awesome location - 👍👍👍
Great customer service!! Clean property. Tracie was a pleasure to do business with, the other young lady that was their also was sweet, however can' t remember her name. Keep up the great work ladies. Thanks!!
Martha was very pleasant and knowledgeable to work with.
Dani was super quick and executed the plan with just minutes before another person was ready to rent. Less than a few minutes with the process since I had filled out the info on line and because she was so fast, efficient, polite and knowledgeable. Linda helped me with other things the next day and was so very helpful. The team is great. The place is great and I say this from having used them 3 years ago. Also the 3 story building looks like it would be easier than I thought. Love this business.
Staff very helpful and nice facilities
Clean place. Nice people.
The facilities are great, clean easy to access. The new climate control building is fabulous. We've had a unit there more than six years and wouldn't dream of moving. Only wish they had a boat and RV storage area. The staff is great to work with.
The staff here was extremely helpful and friendly. Made the trip very enjoyable. Fast service and very knowledgeable. Made me glad that I chose this location for my storage. I have used several different storage companies as well as other ou licensed storage locations and by far the staff here is def my favourite. I would recommend to others and will use from now on . Thanks guys for being a rock star staff.
Linda and Tracie were very helpful with helping me with a storage unit. Customer service was excellent!
Tracie was very helpful and straight forward. Appreciated her taking the time to find us exactly what we needed for our transition.
Recently booked a storage unit and associates Dani and Tracie couldn't have been more pleasant, professional and helpful. Very positive experience!
The associate that helped us at the desk, Dani, was exceptional. She helped us find the right size storage unit and made recommendations for our unit to help with humidity etc. I was really happy we chose this facility to store our things in before our move.
The storage unit was suited to my needs. The real treat was the service from Tracie. Not only was she professional and thorough, but she was friendly and a real comfort during a very stressful time. Thank you, Tracie!
This is a very clean and modern facility with many storage options. The security is very good and the storage facility is in a good location , convenient for many areas both on Folly and James Island.What makes this a 5 star business however are the staff,. Ulanda was exceptionally helpful, a very knowledgeable and efficient young lady. She was a pleasure to work with! I recommend this facility and staff without reservation.
Efficient, friendly, and polite. Dani was very helpful.
DANI IS A ROCK STAR! Happy to store at this store.
Tracie was super helpful!
Nice, clean, and safe public storage. The attendants are knowledgeable and are willing to help in any situation. I found it easy to apply and reserve my unit
excellent, just what we needed ❤
Tracie made the experience of finding and renting a storage unit easy and simple. This Charleston local would highly recommend anyone to come by and see Tracie for all your storage needs! -Austin
Ulanda is first rate! Very professional. Fantastic attitude. Had never rented a storage locker before this and she did a great job walking us through the process. Very clean facility!
Ulanda provided excellent customer service! The facility is clean and well kept. I will definitely be telling others about my great experience.
I rented a unit from Ulanda this morning and the experience and Ulanda were fantastic. I could not have asked for better service. If you are looking for a unit, call Ulanda at Public Storage on James Island.
Ulanda was extremely helpful. Super entertaining and such a kind being. I was with my dad and she was sweet and went along with his cheesy sense of humor. She knows exactly what's she's doing and is quite good at it. Gave us that 5-star experience on the spot!
Tracie and Amber are so helpful and the units are clean and nice!
Great customer service! Clean and secure with helpful staff.
Staff was friendly and helpful and the prices are reasonable, would definitely reccomend.
Great customer service from Tracie and she was very helpful. Would definitely recommend.
Very good experience at this Pubic Storage. Isaiah was very helpful, friendly and efficient.
Isaiah at store #08657 was knowledgeable and very helpful! Thanks!
Isaiah was a pleasure to work with. He helped me size the unit I would need to store my items. Very informative and a great personality. Very pleased
Very helpful and knowledgeable. Excellent customer service.
Tracie was very helpful in my transition from one public storage property to another to get a larger space. Traffic is better too.
Can't really say enough about the professionalism, knowledge, and service of the staff here. This was the first storage unit that I have ever rented so I was unsure what to expect. Monica was the one who greeted me for my reservation and took me through the process start to finish. It couldn't have been an easier process and in fact, it was fun and I learned a lot about the property, the types of storage units they offer, security they have to ensure the safety of my possessions, etc. She is extremely knowledgeable about all aspects of the property which was reassuring. The units inside and out are super clean with high security features. Can't beat the pricing either. I did some research on several before choosing this one and I couldn't find a better deal in Charleston! If your thinking about a storage center this is a no brainer!!
Rhonda and Tracie were extremely helpful. They were both knowledgeable and went over every question I had and also showed me items that I may need during the storage process. I would definitely recommend.
Monica was fantastic to deal with. Extremely professional and a helpful from the moment we made our reservation. Highly recommend this to anyone in the area.
Excellent and efficient service provided by Tracie and Rhonda at the time I signed in for a storage unit.
nice friendly staff very helpful clean properly
GREAT prices, very clean units, super friendly staff... thanks Rochelle!
Excellent customer service. The storage units are clean as well the facilities.
I have been at this location for years and absolutely love doing business with them, tracie is a joy to work with and has been extremely helpful with any issues I've ever had.
Tracie is amazing. Great customer service. Great location. Clean storage. I would recommend to anyone needing storage space.
Great super friendly staff! Very helpful highky recommended!
Excellent staff that is very friendly and helpful. It's a very clean and well kept space deserving a 5 stars rating.
Tracey was extremely helpful and went out of her way to get us the right space at the best price possible. She is extremely professional, punctual and personal and I will gladly go back to her for any storage needs I have. Plus I found the units to be very clean and well maintained.
Linda, was very helpful in setting up my unit for me and sharing every thing about the property. The service was great and explained everything I needed to know. She made me feel very welcomed and I am so glad I pick Public Storage over another place.
I had units for two plus years st this facility prior to the construction. I was very well accommodated and was able to utilize these units to separate my business and personal life. I am super thankful for this location and specifically the treatment I received from Tracy. Thanks again.
Tracie gives personable service and keeps a watchful eye out for her clients. The hours of access are more than reasonable and the selection of reasonably priced moving products available is more than sufficient to ensure a smooth moving experience.
The property manager Tracie is very personable. My unit was clean and ready for me when I needed it.
Tracie at Public Storage is a wonderful guide to packing up your home. She helped me to buy just the right sizes and types of packing materials for a local move. The hours are great and the store is immaculate.
Tracie was very thorough - explained policies and answered all questions I had.
This storage facility is top notch! It is clean and even has boxes and other things available that renters need to best store their belongings, and convenience items you might forget or not have with you. The Manager is really nice and took time to show me my unit and provide helpful information about the best ways to store my items. I really like that the units are climate controlled and in good shape. Definitely recommend!
Super staff, very clean property, excellent service and rates
Service is great & friendly Best storage company I've ever been to
Awesome customer service!! Tracie has been outstanding! We have worked with Tracie, Tonya, and Linda and could not sing better reviews!!
Great friendly staff, clean property, and all the packing supplies I needed for my big move!
Best place ever! Great storage facility. GM is awesome!!! Best customer service!!!
Tracie was helpful, knowledgeable and very friendly. I have to say she made me feel welcome at Public Storage.
Tracie was very helpful and answered all my questions even though her units are all full but because of her customer service and cleanliness of the property, this will be my first stop as soon as space opens up :D
Tracie provides great customer service and is always happy to help. Clean facility and convenient location.
Great experience. Fast and friendly service with a smile. Tanya was great and helped get me everything i needed.
Well so far so good! We met a super friendly and very helpful lady named Linda that explained everything very efficiently. Property is very tidy and the units are clean. So far so good! Thanks Linda :-)
Be aware! Tracy is nice but the management is horrible and only in for the money. They have been planning upgrades for 2 years and gave some of their tenants 45 days to vacate. Would have been nice to know before being send abroad for your country. They even rented storage spaces to people one month prior to sending those letters of cancellation of service just to receive one month rent.... horrible management. Before you plan to rent make sure you ask if your new storage is next for upgrades
Tracie was wonderful and got me all squared away for my dreadful upcoming move. I was cranky but she cheered me up!!
Great facility, super clean great location. Staff is very friendly!
Very nice property and the staff is great!
Rent for a 10x15 space at the Folly Road location started at $149 in August 2015, then jumped to $175 in 2016. Received a notice dated 5/30/17 that rent is going up to $196. Wow, a $47 increase per month in less than two years.
It's storage and actually fenced in and more secure than some nearby facilities. Fair price for large units.
A great storage experience with the friendlies and most helpful staff.
We had an easy and seamless time setting up our account prior to moving in our storage items. I would suggest doing this prior to the actual move if you're using a moving company like we did. The storage unit was clean and access was easy. A pleasant experience with both of the property managers, Linda and Tracie. Highly recommended.
I have rented storage units long ago and find myself needing one quickly again. Great service ,clean facility and good location. Thanks Tracie you were great - a real people person. If the need arises again - I will be back.
Had a unit at this location for about 6 years. Never had any problems. The place is secure, and well maintained. No flooding during the hurricane, nor the 1000 year flood.
Very clean facility. The property manger Tracy was very kind and respectful. I would recommend this place to anyone who is interested in fair prices, a safe and secure location and top notch customer service.
Nice staff, but be prepared for spontaneous rent raises without ability to have any say (company states this is due to "overall operational costs"), but at a $20.00/month extra on top of regular rate, that seems steep. Good luck if you have a lot of stuff in your unit and would like to change units or move out quickly.
Tracie provided us with outstanding customer service. She is very attentive to the property and their customers. The property is well lit, secure and maintained.
Having rented here numerous times over the past 6 years it's safe to say this is the best facility on James Island. Tracie was a pleasure to work with. It's nice to know your stuff is in a safe location. Easy access off folly road. Very clean property. The unit is spotless! They are also great at communicating with you since I made my reservation via the web. Thank you to the staff I encourage people to use this location!!!
Tracie was a great help in securing a unit for me to rent.
You couldn't find a better property manager than Traci, honest and very professional. The storage area very clean and above all very accessible to any type of vehicle. This is how a business should be run.
Tracie is so helpful. I was able to store everything I needed at very short notice and was even allowed to load a pod on site for my move. Definitely a pleasant experience.
They are liars and thieves! Stay away! Use Pods or anyone else!
Folly Public Storage is awesome. The staff is very friendly and helpful. The boat spaces are very spacious and I have very good piece of mind with their security system. Everyone should store their extra items here.
The staff were professional and friendly. They made the process easy and quick. Thanks!
What a great experience we have had with Public Storage at 1439 Folly Rd. in Charleston, SC. Bailey was simply a wonderful and professional help to us as we decided which particular kind of storage unit to get. She answered every question we had and gave us a clear sense that our valuables would be in good hands... which they have been. We highly recommend doing business here!
Tracie is very friendly! And the unit was very well kept!
I moved here from Massachusetts and Bailey was awesome! She explained everything I needed to know in great detail. Tracie is awesome also... I had I problem width my account and she fixed it perfectly! The unit I chose was perfect for my needs. I would recommend this facility to anyone!
Laura was awesome help. Very pleased.
THANK YOU ASHLEY AND RON! YOU'RE THE BEST!!
Easy to setup and friendly service.
Wonderful customer service and a great atmosphere to store your stuff. I highly recommend this property for your storage needs.
I was so delighted to be welcomed by Ron. He done an outstanding job. He was efficient, enthusiastic and thorough. Highly recommend!
When we moved our stuff in we felt appreciated. The customer service was excellent and the unit was well kept up. I would recommend this facility to my friends and family.
Ashley and the facility is great and would store here again!
Went in about 2 weeks ago to buy packing supplies and Ashley gave great customer service.
Ashley was great taking care of me! The property is very clean and I felt safe keeping my stuff there. Would highly recommend this place!
Ashley is a ray of sunshine. And very helpful.
Ashley made it totally painless and I know my property is completely safe, Thanks!
Ashley gave great customer service. Would rent here again.
I currently rent at Sam Rittenburg and I came over here to get prices for a family member and see Ashley working over here who used to work at the Sam rittenburg location who I love! She is the best. If you need storage come here!!!
Great customer service, and great overall experience. Thanks guys!
Ashley has been great everytime I come in to make my payment. Excellent customer service speak
Information given was very helpful. Returning at end of month to rent unit. Employee was very friendly, professional and very knowledgeable about services offered. Will recommend to others.
Ashley was amazing and so helpful. I had a great experience and they didn't waste my time like other places have.
Thanks to Ashley for being a great host! She made the process easy and I look forward to being a customer!
I only rented a few months. When I went to rent, just after I agreed to pay the $140/month, I saw on the salesman's screen that I could have gotten it for 1/2 price. I asked and he said "No, you've already told me what you want." During the time I rented there were break-ins on my row and my unit was one of them. They called immediately and asked me to come in and check my unit to see if the thieves took anything. They didn't. Shortly after, the door jams were replaced. Honestly, it could happen anywhere. Get insurance if you have something valuable to store. You never know. When I went to vacate my unit, Cheri was very helpful and very nice. I am due a refund, as I pay in advance, because I cancelled about 4 days into the month. Still waiting on notification of that. It's been a week.
Very professional and helpful. Ron did a great job!
The staff was extremely helpful and competent.
Awesome rental experience, very clean, representative was very informative and made my rental experience one of my best.
I have been at Public storage for many years. The facility is clean and safe. I have talked with Ron many times and always received great service. He has answered all my questions and gone out of his way to help me. Ron is an asset to Public Storage and I hope he is there for a long time to come. Thanks Ron for all your help......
I really enjoy this folly road public storage. It's very spacious, great customer service from Ron and it seems to be very well kept. I will refer and use this place as long as I can.
This is the second time I have rented from Public Storage. I rented 10 years ago from this same location and had a very good experience so I returned this time when I needed the storage space. Working with Ron was a great experience. He was very helpful in finding the size storage unit I needed and went the extra distance to help me fine what I needed. In addition to helping me find the storage unit he has been very helpful in providing the best packing materials and box sizes for my needs. The storage unit I rented was very clean when I moved in.
Ron is the most helpful, amazing guy. Overall great experience. Thanks Ron, you're the best!
Ayanna was very nice and very helpful! Great experience!
Ron is Fantastic. In a world where customer service is so lack luster, Ron re-defines it to where it use to be. Bravo to him!!!
Great service and facilty! Thanks ayanna for your professionalism.
I have rented from Public Storage before (years ago) and knew I was dealing with a good company but I do not remember the manager and facilities as being as awesome as Ron and the Folly Rd. facility are! Ron was the ultimate in friendly professionalism; the facilities are top notch. Glad I chose to keep my belongings there!
Ron was very helpful and made the process easy and convenient. I am glad to be a new customer and will be staying on for a while.
I went to get prices on a unit but will not need for a month I had to look at several units but ayanna was extremely helpful and patient with me and made it very accommodating if my plans are the same a month from now I will definitely rent from here clean property clean units very nice!!!
There are many options for storage in the Charleston area. This has to be the best of them. From the moment I walked in and asked about a unit two years ago, to yesterday when I ran there for boxes(moving again), the customer service is great. I have dealt with Ayanna and Ron, both are fantastic(5 stars). They care about the customer, and strive to make them happy. I would recommend this place to anyone.
With all the options around Charleston, THIS Public Storage property is so easy and well managed that the competition should take note and emulate. Every time a call or interaction is needed with the Ron, the manager, one walks away wondering why the rest of our business relationships can't be so effortless. It's convenient, clean and a good value. It has all my business.
Public Storage on Folly Rd is clean and well maintained. Ayanna was extremely helpful and a pleasure to work with.