Public Storage Self-Storage Units at 805 Route 910, Cheswick, PA
Address
805 Route 910 Cheswick, PA 15024
Office Hours
Mon-Fri 9:30 AM - 6:00 PM
Sat-Sun 9:30 AM - 5:00 PM
Gate Access Hours
Mon-Sun 6:00 AM - 9:00 PM
Storage Facility Features
---

10'x5'

---

5'x5'

Climate Controlled

Inside unit

1st Floor

---

5'x5'

---

5'x10'

Climate Controlled

Inside unit

1st Floor

---

10'x9'

---

10'x10'

---

10'x10'

Climate Controlled

Inside unit

1st Floor

---

10'x15'

---

9'x19'

---

10'x15'

Climate Controlled

Inside unit

1st Floor

---

10'x20'

---

10'x20'

Climate Controlled

Inside unit

1st Floor
Nearby Self-Storage Locations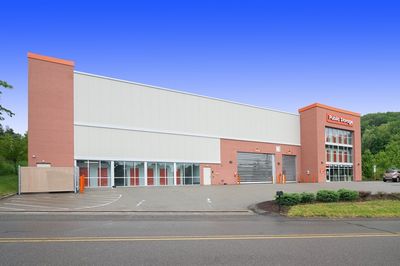 Self Storage Near
7204 Old McKnight Rd
Pittsburgh PA 15237
Self-Storage Near Cheswick
Resources from the Help Center
See what fits in different storage unit sizes
Cheswick Storage Units Near I-76 and Route 28
Find storage units in Cheswick near I-76 and Route 28 and say goodbye to your storage woes!
Once you're finished storing, you're just an hour away from Pittsburgh, where you can catch brush up on your modern art at the Andy Warhol Museum, or cheer on the Steelers at a football game.
At Public Storage, You'll Always Find...
Keypad Access

Friendly Staff

Month-to-Month Rent

Moving Supplies Available

Free Parking

Well-Lit Facilities
Reviews
( 22)
Bill B. Was wonderful. He helped me through everything. He was patient polite considerate and kind. Will recommend highly
Nikol, was wonderful to work with. The website would only let me order/schedule a day later, after I scheduled Nikol helped me change that to the same day! She helped me tremendously. The spaces are very clean, and organized. I will rent here again in the future and I do recommend public storage!
Michelle was great and on top of her game. She made me comfortable because she is a real person
Great price, great clean facility, but the entry keypad wasn't working 40 minutes before their closing time, and no phone numbers could get me in touch with any customer service. Put me back well over an hour and costed me more vehicle rental time. i only was able to access the facility due to a contractor that was working on site happened to notice we were having difficulties. ability to reach service is important to me so i will be looking elsewhere once the time i already paid for is up; even if it costs more customer service is what is important. UPDATE 4/29/23 The district manager of the facility reached out to me promptly after leaving this review and explained the situation and the technical problems they encountered. He seemed sincerely apologetic for the inconvenience and asked all information he could to avoid this problem in the future. i am impressed with the customer support i was given and for that i give the facility 5 stars. In my eyes, without great customer service, any business will not be successful. bottom line. as long as the company continues to treat customers and issues the way my situation was handled, i can easily see it thriving. I apologize i forget your name, but thank you.
I rented from this location for over a year and received nothing but good service! The units are very clean and secure. When I moved out Karlie was especially helpful and made sure everything went smoothly.
Jessica has helped me so much with the whole process of renting a unit, then multiple units, then helped me to consolidate into one larger unit…even helped me push a cart full down to the door! She is the best! Very kind, understanding, cool as can be. Took really good care of me and made sure I got things under control and organized with the chaos of moving quickly and having to store items longer than expected. We shared a good laugh when I thought for months I had lost a key to one unit and the day I finally came to cut off the lock, I realized the key was on my key ring the entire time! Hahaha!! Don't be like me. Put all keys on your main key ring and then make note in your phone of what you did with the spares! Lol. Use this place. Ask for Jess! You're welcome!
Booked online and moved our stuff in same day! Amazing experience. I was frustrated calling units that were full or didn't call back so Public Storage's online booking option was amazing. We used the space for about 6 months in between houses. Great access with the gate code. Units felt clean. We stored artwork and high end furniture without a problem. Price was great for the size unit we got. Absolutely recommend!
Today I walked into the Public Storage facility on 910 in Cheswick and was greeted by the Manager, Jessie, at first I was only planning on asking a few questions because I had my 21yr old ID niece with me (who has zero patience for any of my shenanigans) 🤣 As I was asking my many questions, my attention seeking girl decides it's time to scream (she lives to scare ppl) and proceed to fiddle with the iPad at the desk. As I was trying to calm her down, Jessie looks at me and kindly reassures me, "She is ok" 💕 We then proceeded out to a storage unit where she allowed us to go inside and (scream)🤣 look at the size. Once finished we went back to the office where I decided to secure 7 months in a10"x10" unit. If this company hires unique and kind individual such as Jessie, well that's where I want to be. Thank you Jessie for making my experience such a calm and pleasant one. You really are an angel. Thank you. Kim B
The facility is less than 1 year old and there are several safety systems (gate, surveillance camera, unit lock). Jessie was very attentive and knowledgeable and the price is reasonable. I have a great experience renting my unit.
Public Storage is the third storage unit business we have moved to in three years. The first two were fine, but after the "opening day special", raised their rates dramatically, without providing anything extra in service. Public Storage has been different, in the best possible way. Jessie is there to work with you! She is friendly, accurate, and efficient. The whole new rental experience has been all positive for us, and we believe that our business with Public Storage really matters. If you have a problem with your storage unit, call her. She is there to help, and will respond quickly to your needs. Thanks, Jessie!
Jessie is awesome! She makes everything run smoothly!
Jessie is amazing! Best property manager ever! Rent your space here, you'll be over the moon pleased.
Never having rented a space before I found my experience to be top notch the property manager Jessie took her time to answer all of my questions and made the move in so easy. Very professional and courteous walking me to the space and ensuring my needs were met.
Jessie was great and extremely helpful at the Cheswick location and Kat and Dawn at the Wexford location!! Thank you ladies!
Jessie was super helpfull and made things easy! Rockstar!
This place is great! Super clean and Jessie is a great property manager.. Would highly recommend checking it out.
Kind friendly service ,clean place it even smells good
After my current storage facility in Harmer hiked the price up 60%+ I went looking for a new storage facility. Public Storage checked every box that I was looking for and exceeded my expectations. Highly recommend this place and Jessie the Property Manager is awesome! Don't hesitate to check this place out if you're in the market or at least want to compare pricing to your current set up. You won't be disappointed.
Thanks for all your help during my move. You storage facility was clean, secure and well lit. You had all the moving supplies I needed.