Public Storage Self-Storage Units at 3290 Classen Blvd, Norman, OK
Address
3290 Classen Blvd Norman, OK 73071
Office Hours
Mon-Fri 9:30 AM - 6:00 PM
Sat-Sun 9:30 AM - 5:00 PM
Gate Access Hours
Mon-Sun 6:00 AM - 9:00 PM
Storage Facility Features
Climate Control Storage

Indoor & Outdoor Storage Units

Property Manager Lives On-site

Small, Medium & Large Storage Units
Office Hours
Mon-Fri 9:30 AM - 6:00 PM
Sat-Sun 9:30 AM - 5:00 PM
Gate Access Hours
Mon-Sun 6:00 AM - 9:00 PM
Storage Facility Features
Climate Control Storage

Indoor & Outdoor Storage Units

Property Manager Lives On-site

Small, Medium & Large Storage Units
Close Location Details
View Location Details
---

5'x5'

Outside unit

Drive-up access

---

5'x5'

Climate Controlled

Inside unit

1st Floor

---

5'x10'

---

5'x10'

Outside unit

Drive-up access

Outside unit

Drive-up access

Outside unit

Drive-up access

---

10'x20'

Outside unit

Drive-up access

---

10'x10'

Climate Controlled

Inside unit

1st Floor

Climate Controlled

Inside unit

1st Floor
Nearby Self-Storage Locations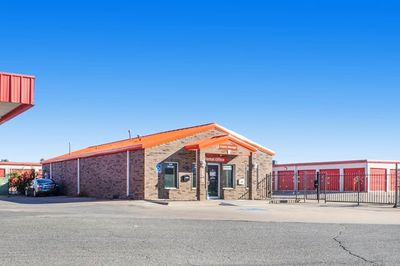 Self Storage Near
275 12th Ave SE
Norman OK 73071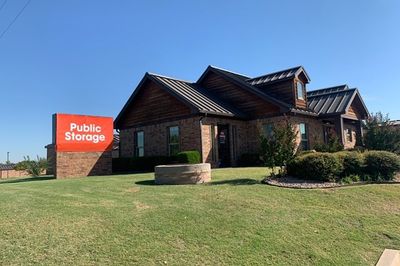 Self Storage Near
3451 12th Ave NE
Norman OK 73071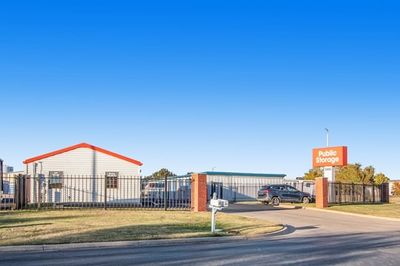 Self Storage Near
3405 Bart Conner Dr
Norman OK 73072
Resources from the Help Center
See what fits in different storage unit sizes
At Public Storage, You'll Always Find...
Keypad Access

Friendly Staff

Month-to-Month Rent

Moving Supplies Available

Free Parking

Well-Lit Facilities
Reviews
( 283)
I absolutely love this location. It's perfectly safe and priced right.
Easy access to your storage it has a phone app to unlock gate and pay your bill
I think this is a great storage facility friendly staff always call back right away if you need something . I want to add Shay does go above and beyond and explains the details if you need to make changes to another unit due to needing a larger or smaller unit .
We've had the best experience at Public Storage. Shai has gone above and beyond for us to ensure we got the right unit and that we got moved in and settled. The facility is extremely secure and we feel confident storing our items here. So grateful for Shai and her help!
Had a scheduled appointment to look at a unit at 12:30 when I arrived nobody was there. I waited for 20 minutes nobody showed up. I called customer service. They really could not help me besides tell me managers go from one location to another which is totally fine but not when you have scheduled an appointment!!
Best storage units around! The whole property is kept super clean and Becky is always polite and courteous.
Easy access with your phone clean every where you look
Shai was very helpful about answering all my questions about a unit.
Teresa was very helpful with all my storage needs.
Great service from Terese she took care of my concern immediately very nice and professional !!
Great place to rent they will handle all your problems and Theresa goes above and beyond for her customers and in general. Thank you Theresa!
Very helpful and considerate.
Terese was amazing, helping with getting the right unit for me! Friendly & fast service. Thank you Public Storage Team!!🙌
Theresa is amazing!!! If you need a storage unit use classen public storage they will ALWAYS treat you right!!!
My family and I recently moved up to Norman and needed a place to store our belongings as a go between for the old house to new house. Staff was awesome during every encounter, very friendly and answered questions if and when needed. We rented one of the largest units available, I believe a 15x20. The unit was clean and the facilities / grounds are kept clean. The light was busted in my unit, and wasn't repaired. Not a biggy for me since I didn't need access after dark, but definitely should have been checked before a new tenant accessed the unit. My biggest complaint would have to be the location of the unit. UPS uses a couple of units for temporary package holding. While it's not my business and not a problem, it was inconvenient at times when I needed to access my unit. The location of my unit was near a package holding unit. I needed access to my unit frequently when it was first rented, but was unable to get to it when needed due to the large UPS truck in the isle. I could have asked for a different location. Considering we were moving, knowing this was going to be short term, and all our belongings we are already stored, I didn't want to bother with moving a 5 bedroom house worth of stuff more than needed. I throw this out there due to there being people who access their units daily. If this is you, I would definitely ask if your unit is going to be next to / same isle as the UPS holding. Very inconvenient. Other than that, everything was good.
I've been with Public Storage for over 2 years, they are always very helpful . I was there this week, and it was no different. Teres, went out of her way to assist me
Very helpful, great customer service
Sitting in the lobby and there is literally nobody here. Not a single person. But the woman at the desk can't help because "she has appointments waiting". Where? If there's nobody here why can't I helped? Told me to come back in a few hours. My grandmother has a unit here already. I literally just want to upgrade. Like I'm giving you guys more money?
I love that they accommodated my unit with my disability needs . Definitely will use them in the future
Answering phones is apparently a foreign concept.
Terese is the best and soo sweet !
Never had a problem getting to my unit or with staff. However, the yearly price hikes are insane. When I started renting my unit 5 years ago I paid $75 a month. With the new increase now $170. The increases started small but the last 2 years it went up $38 and $25 per month. That's a rent increase of $300- $456 per year!!
The staff is extremely kind and helpful. By for the best storage facility in town.
The complex is always clean and well maintained. Great on-site customer service!
Service is good. But the sudden restrictions to the gate hours after having been Storage Oklahoma is a pain in my rear. I work nights. I do not jnow how I am going to get my things out.
Becky was very helpful with the whole process!! She was very informative and knowledgeable of her job! I wouldn't want to go anywhere else… customer service is a hard job and she was the kindest lady I have come across in a long time
Becky is absolutely amazing she was very informative and helpful throughout the whole process❤️
friendly and helpful staff
worst storage experience ever. they make you buy a lock from them for $20 which is basically the amount of the discount off the first month's storage. lol
Cistomer Service is AWESOME!!! Becky I believe is what her name is, was extremely helpful as soon as I had stepped foot into the building!!!
Becky has been wonderful with accommodating and helping me work through some issues. I highly recommend this location and Becky. I've been with them for almost 4 years and love it.
Becky at the Norman office has known me for the 4 years that I've been using my current unit and she has always been so helpful and kind with any of my concerns or questions I've had. Unit prices have gone up post covid, occasionally office closures are unannounced, but usually there's been a nice, steady quality of service I like and that makes for a fair monthly routine without much surprises. I like using public storage and the security they provide compared to other businesse competing prices and locations.
Terrible staff. I had 2 dirt bikes stolen out of my unit, and the workers say they can't do anything about it. I worked through Jennifer. If you value what you put into your unit I would for sure look somewhere else.
Jennifer was very helpful and very sweet to us and we would recommend to other ppl
Jennifer Scott was very helpful with assisting me with the process
Clean, efficient, easy access. I'm adding to the review I posted four years ago. This facility is wonderful! Becky resolved my issue immediately and to my complete satisfaction. It's greatly appreciated! The prices are also quite a bit less than the competition. Thanks!
Jennifer went above, and beyond, helping me resolve a billing issue. Thanks again for your friendly service!
Becky was very knowledgeable and helped us a lot in getting the right unit for us! Thank you! I wish I could review twice on here. I had another above and beyond customer service visit here at this location from Jennifer!
Thanks Becky for getting me a great price on my unit. Property is clean and very safe looking .
Becky is awesome!! She answered all my question. She was very pleasant to talk with!!
Jennifer was wonderful/beyond helpful and she is DOWN to earth… This property has grate long/wide vehicle loading/unloading zones..
I commend the honesty and professionalism I received from Becky. She is the manager at Public Storage 26567 on 3290 Classen Blvd, Norman, OK. I am grateful for her help/assistance regarding my storage. The facility is clean and safe and sign-up and move-in process was easy. I would recommend this location to anyone with storage needs. Gabriel. I wrote my first review about 8 months ago. I am writing another one on 1/13/22 to commend Becky again for her help on a separate matter this week and helping make my move out as smooth as possible. She has been very responsive when asked for help. Gabriel.
Jennifer and Becky are very nice and lovely. Best place to rent a storage unit from. Would highly recommend
Jennifer was amazing. Best storage experience I have had.
Jennifer at the Norman location is awesome so friendly and helpful. Just a joy to be around. Employee's like her are few and far between. My experience here was wonderful 😃
Becky was very helpful and friendly!! Thanks
Zach was professional, friendly, and fast. I appreciate his upbeat attitude and kindness.
Awesome place and they have a security there around the clock
Excellent, friendly & helpful. Thank you.❤
Becky was super knowledgeable and helpful! Made the whole thing a breeze!
If you like brown recluse spider infestations, completely inflexible management decisions and unexpected/non-negotiable price increases- then this is your place. Otherwise, it should be burnt to the ground.
I've been using this place for almost 2 years. Love it. And my stuff is safe and that's all that matters
Awesome people and love the storage..very well kept and security is awesome.....
Best storage units around! The whole property is kept super clean and Becky is always polite and courteous and goes above and beyond for her customers. She'll even take the time to contact you if you leave your cell phone on the key box! Thanks again Becky!!
Becky is amazing. Made my moving experience a lot easier.
I had to drive to South Oklahoma City and Greg was amazing he helped me out unbelievably. The Norman office was not open on a Saturday, such a bummer. Really wish that the Norman office ran as amazing as Greg runs the South OKC office.
I like to it's so nice inside
Jennifer is amazing! Customer service is of the highest caliber.
Jennifer is a very friendly and helpful person and anyone looking for a storage unit should go through these guys.. Jennifer helped me out so much. Thanks😊
Jennifer was so helpful and made the process of renting a unit easy.
Jennifer was so helpful. Made everything so easy!
Jennifer and Becky are very friendly and makes sure you have a great experience at public storage
Staff was great! Jennifer helped me a lot and it was more than I expected!
Be my and Jennifer are AMAZING!!! They got me in on a special and it was a good one, and now I'm grandfathered into a great rate on a 10x20'!!!!! They communicate very well and call me if and when there is a need. They also bust their rumps keeping that place clean, and SECURE!!! I've got about a year's worth of travel ahead of me for my job, and I wouldn't keep my precious belongings anywhere else! Y'all ROCK!!!
Jennifer assisted myself and my fiance with professionalism and excellence, a very pleasant demeanor to boot. We appreciate the business of public storage and quality employees like Jennifer! We give our highest recommendation.
In the years that I've rented storages from Public Storage 26567 on 3290 Classen Blvd, Norman, OK, Becky has been beyond phenomenal …exceptional and exemplary in every conceivable manner. She is personable, friendly and knowledgeable. She is very organize, resourceful, courteous, diligent and professional. She provides fantastic guidance on all aspect of rental and move-in, making the process as effortless as possible. Also, the storages, and facility, are always clean, safe and accessible. I am impressed, and will always reflect positively on my experiences with Becky, and highly recommend this storage facility.
I've been thrilled with Public Storage so far. Easy leasing process. We needed to move to a larger storage unit and that process was cake. Becky at our location is really helpful through the process - a true rock star! Thank you, Becky and Public Storage!
Rented a 5x5 storage space online. When I arrived to move what I needed to move into the space, the room was significantly smaller than advertised. If you read the fine print on the contract, it does say the marketed size is estimated, but one side of the storage space was 9" shorter than advertised (almost a foot less than advertised!!) and 4" shorter on the other. I wasn't even able to inspect the space myself prior to my move-in date because they didn't give me the information I needed to get in until the morning of my move-in date. There was no one in the office to help despite there being posted office hours saying they should be open. I called customer service and was given yes we can help you, no we can't, call this person runaround. Eventually had to take what I needed to store back. I was not given a refund on the rental or even on the lock that I purchased and left behind unused and still in the packaging. Save yourself the money and a headache and rent somewhere else. Or at the very least, make sure you inspect the space and confirm it is the advertised size before you sign anything!!
Becky is 5 star customer service. Somethings like time open and pricing corporate should think on but still 4 star thinks that goes back to Becky if not it's be 3 star. Cleanliness of place 95 percent spoton. Good Job Becky!
Clean storage units. Unit numbers easy to read
Great public storage Becky does an awesome job with her work, polite as always!! Amazing work she does.
EDIT: While I still stand by my review for a context of short-term storage, I can't imagine someone being completely happy storing their belongings here long-term. Like many people warn against, we experienced a huge sticker shock when they raised our monthly price (seemingly) without warning, after our stuff was stuck there for at least one more month under their "new pricing". It felt unfair, and I was disappointed. Overall, the facility is clean and pleasant enough, and the staff were all great, so you won't regret that part of it. But please be warned that this company may hike up your price by quite a bit once you are already sort of committed to being there for a while. I have even more confidence now in recommending Morningstar Storage, with whom we've had nothing but positive and transparent experiences with over the years. ORIGINAL REVIEW: The storage units are pretty clean and easily accessible, and they definitely feel as safe as you would expect. The staff is super friendly, and we loved getting to know my new favorite gal Jennifer, who was going around the facility doing preventative maintenance and seeing if we needed any help. Thoughtful touches. There were already a handful of normal Oklahoma bugs in our storage unit and they warned against field mice - while they do give units some help against those issues like packs of rat poison in the units and people like Jennifer spraying for bugs along the perimeter, it's still a bummer. We have a unit at Morningstar Storage, which is pricier, but also cleaner and zero evidence of any bugs at all even after months of storing there in warmer months. So it's not the absolute best, and we currently have a direct comparison in town to judge it against, it's great for the competitive pricing.
Jennifer and Becky are always so nice and helpful.
Becky was great helping me move in. Very polite and sweet.
I have to update my review after dealing with this place for almost two years. They did make a good first impression. I have to add that changed very quickly. First they kept bumping my rate up every couple of months, my belongings got wet and some of it molded, but did they fix that? NO!! Then when I lost my job due to COVID-19, they didn't even attempt to work with me so that I could keep mine and my daughter's things. They tossed fees on top of fees until they had the amount so high, there was no way I could cover the cost. Yes, they sold our things to the highest bidder and then sent me yet another invoice for an outrageous amount. I will NEVER rent from this place again and I encourage others to look elsewhere for their storage needs!!! One star is way more than they deserve! I recently rented a unit here and have to say that Jennifer went above and beyond to make sure I was taken care of. Thanks so much Jennifer, people like you make all the difference when dealing with situations like mine!!
Nice facility and seems to be good quality for storage.
Good place to rent from. Property is always clean and storage space is well kept. Also Becky is very nice and easy to talk to. If your in the norman/noble area I'd recommend this place
Great place and great deals! Jennifer thank you so much!
Jennifer was extremely nice and efficient. I would definitely recommend this place.
Jennifer was very professional and was very friendly and knowledgable about the rates and specials..she offered me the lowest rates...thank you Jennifer.
Becky was awesome went above and beyond!!
I rented a space from this location on the 19th. Becky was very nice and polite and very professional. She gave great customer service.
Nice staff. Great prices. Most everything can be done online.
Jennifer was so helpful and friendly getting us set up and ready with our storage unit.
Super nice lady runs the desk and facility I believe her name was Becky. I'm horrible with names. But n e way very king and helpful
Service is fine, just be aware they only prorate when moving in, not when moving out. So, if you pay for the month and leave on say the 2nd, you WILL NOT receive any kind of refund.
Becky was AWESOME in helping me (a first time storage unit client) with getting a unit after I made a mistake in my booking! She could not have been MORE helpful and calmed down this stressed out Mama! The property is very new, clean and I would totally recommend this location to anyone needing to store things for their OU college student! So happy we found them! Thanks so much, Becky!
The woman is very friendly.
BECKY WAS VERY friendly and courteous very quick service. Nice location and very clean I would recommend this facility to my friends and relatives
Excellent service and storage facility. Nicole and Becky are the best.
I like how Becky stops by and sees how your doing and ask if everything is going good for you.
Awesome customer SERVICE by the ones that work here currently!
Very friendly staff. Becky Showed me to my unit and explained everything with care! Would recommend to fellow colleagues!
Nicole was very helpful with my boyfriend & I. We didn't have enough money to cover our storage & she gave us a deal & we appreciate that so much.
Nicole and Public Storage are great!!! Really appreciate the prompt profession service. Thank You!!!
I have rented storage units from many different facilities but the public storage in norman has by far been the best experience we have had. Becky is the reason we love this faciltiy so much. We really wanted and needed a 24 hr facility. When it came down to making a decision, the only reason we stayed with public storage and didnt move to a 24 hr faciltiy was because of becky. She does a great job managing your norman facility but most important to me is she really just makes you feel so comfortable being there. No other facility anywhere else has ever made us feel as welcomed as she has. They need more storage managers like her managing properties.
Really great customer service, Nicole is such a great help and pleasure to to talk to!
The office manager Nicole is very nice. Love the facility.
Wonderful lady named Nicole helped us and made the process very easy. Very fast in service
The wonderful ladies that work here are super nice and fantastic at there job!! But would be glad when the gate gets fixed!
I store all over the place for my business, I have to say this is nicest storage place I've seen 10 stars.
BECKY was very friendly and helping with the gate issues today.
Nicole and becky were extremely helpful, courteous and professional. I plan to recommend this storage facility to friends and family.
Called to rent a 10x30 or maybe a little smaller. I dont understand what happend. The acted like he understood me when inquiring about the units with taller doors. Not the case he want to rent me a storage based on how many bedrooms i had. Im not storing bedrooms i just want a 10 30...(thats a 6 bedroom by the way) like i really care. Looking for a different place.
Great service! Ask for Nicole or Becky!
Excellent service with a quality storage facility at a very competitive price. Recomend this Company and location
Stopped in to check on availability and Nicole set us up beautifully! Great inside unit at a great price! Thank you for making it easy!
I called them because they had an AD that says Labor Day Sale 1/2 off storage prices. He told me the 10x10 was on special for $40, which is the regular price. Then he told me I could move in to a 10x20 for $1, then tells me there's a $25 admin fee. So I get there and she tells me I have to buy her lock for another $20, and the I had to purchase THEIR insurance for $15.00 a month!!!! What a scam!!!!! Not trustworthy! I'm outta here!
Nichole and John were extremely helpful in transferring my units. Their great attitude and friendly demeanor made the process easy and quick.
John was amazing, very patient and explained everything in detail. Made sure I understood everything along the line. I would definitely recommend this place.
Great if you need a place to store your stuff staff are friendly but they DON'T show you the hidden COSTS... Like the insurance they Make you get with the payment & it doesn't matter if you move out 1 day after the first they DON'T prorate the storage unit you pay for the whole MONTH I would recommend going to another unit I was at one for almost a year and they prorated my rent before going to these people but I was moving and needed a bigger place worse mistake I madesave your money go somewhere else....
Very quick and easy to obtain my storage unit. The staff was great, John was very informative and help. Will be using them again!
John was Amazing! Very friendly staff and quick service
Checking in and out was very smooth. Nicole, I believe, was the one who helped me, and she was very nice and helpful. I will be using their facility again this month.
Great experience renting here! Highly recommend it! Staff was extremely helpful and Ashley was very helpful!
Kristen was very helpful and got us taken care of quickly for a great price!
Kristen was very helpful today! We have two storage units and she was quick to ask if we needed assistance with either one. She was also very knowledgeable and friendly! Thanks Kristen!!
Kristen was Very helpful.
Kristen was very helpful and made the process of getting my storage unit very smooth
I came in this And my gate code would not work and Kristen was there to assist me to get me into my unit and did a very great job of it you have a good employee working for your company
She was terrific! Very helpful and encouraging!
Came in to make my dads payment and it was a simple and pleasurable. Kristen is a key employee of this location.
Kristen was very sweet and got what I needed taken care of fast and had a great attitude!
Kristy helped me today and I was impressed with the service and care I got. She is very friendly and willing to help how ever she can, great work. Thank You
Hi my Christie and Kristen was amazing!!!
Now that Ashley is in charge it's so much better.
Ashley is amazing and great personality
Ashley was amazing the team was absolutely flawless
Don't ever be on the property after they close or you Cannot get out. We had to call the cops
I came in to pay my bill and Kristi was excellent.
Excellent service! Kristen was great!
Good service and good prices. Kristen was helpful.
Nicole is besutiful and is very great with people very nice and professional
Kristen was fantastic and got me taken care of very quickly and easily. She was very pleasant to work with.
Kristen was very helpful made sure I didn't spend more on space I didn't need! You have a great employee working for you!
I moved in today and Kristi was so helpful and friendly. The units areclean from the inside.
Very friendly and incredibly helpful!
Temicka was a great help with a super nice attitude
Have one unit with this location for my business. Just rented another for personal use. Demico showed me several options and, despite there being several people in the office waiting to rent, he didn't rush me through the process. Fair pricing, clean, and close to home... Good stuff.
Kristi is a great work and makes sure she takes care of everyone including myself that comes in
Kristi was awesome from the jump, she is wonderful and a great asset to your company!!
Great place, clean units and friendly staff.
Friendly staff and easy way to pay must use them
Kristi is great and very nice
Kristi, Stephany Ashaly, was so pleased with the fine attitude these young women had dealing with my very limited knowledge. They provided exactly what I needed. Be proud of the manner they serve your business.
No lights in the units so get your stuff done before it gets dark
Kristen was great! Very easy sign up process!
This is the sorry place to stor your things. IT IS A BIG JOKE. I WOULD NEVER EVER RECOMMEND THIS PLACE TO ANYONE NOT EVEN TO SOMEONE I DON'T LIKE
Ashley was great and helpful in storage options and everything.
We showed up before our appointment & Kristi was great at getting us a unit.
Jennifer and Stephanie are hilarious very entertaining place
Kristen was very helpful and getting me in the storage unit I needed at a great price. I was in unloaded and out in record time. Thank you so much
Kristie is very helpful, and found a unit that works.
Very clean and the staff was wonderful! Demico and Kristine were on their game! Knowledgeable, friendly and very positive attitude.
I went in to the location to pay my storage. There sat a beautiful woman by the name of kristen. She had a warm welcome with an "i can help you with that," it really was a pleasant trip to walk in and it smell clean and a woman with a great smile to welcome me.
Visit was great. They helped so much
Ashley was a great help in finding the right unit I needed for my things. Patient, resourceful, and very kind!
Kristen is an amazing associate
When I went in today to make a payment the service agent, Kristi, was very pleasant and got me in and out while making sure all my needs were met! Thank you Kristi
I had been to this storage a few times and this last time I have to say was the best experience thus far. The new person at this location was excellent. Good attitude and not trying to rush me out like the last couple of people.. she answered all my questions I had about renting a storage.. I would recommend this location.
Excellent customer service from Kristi today!
Don't waste your time and money. They will randomly cut your lock off for no reason and then force you to replace it at your expense.
If there is a ZERO rating, I will award it to Public Storage. Save yourself the trouble and GO ELSEWHERE. Bait and switch business model ...talk about entrapment. Public Storage business model is pure extortion. Objective is separating you from your possessions. Personnel at the local office are phenomenal ...graceful, diligent, understanding and very helpful. It's actions of the corporate vultures that's debilitating. Do not rent with Public Storage unless it's for an absolutely short-term rental, never more than few months. They offer enticing starting rate and just as quickly start increasing rates. I'm considering filing complaints with Better Business Bureau of Central Oklahoma and Norman Oklahoma Chamber of Commerce. These national corporate own storage have zero local interests in mind. It's all about PROFITS and how much blood they can extract from unsuspecting customers. These are unjustified and market insensitive baseless rate increases. Their business model is saddling customers with unjustified rents that forces them to move or part with their personal possessions. They have ZERO HEART, ZERO CONSCIENCE and ZERO HUMANITY. Corporate office is unhelpful. They're about scheming customers ...pure licensed extortion organization. Rent at your own risk, if you're prepared to deal with unjustifiable and unexplained constant rate hikes, and powerless local personnel, etc. Customers beware. Forget promotional discounts, it's a trap, real pain is when the rate increases starts piling-on. If Public Storage is your only choice, simplify your things, have garage sales, donate or be prepared to rent for extremely short term. Public Storage business model is to reap you off or separate you from your belongings. BE WARNED, NEVER RENT PAST PROMOTIONAL PERIOD. Anything beyond is endangering your possessions.
Kristi was amazing, polite and an incredibly helpful! The life of the place!
Kristi was very helpful and offered to sale us all the supplies.
I came into public storage and Demico was so helpful and friendly. He answered all of my questions and will be referring to you guys as well!
Came in last week to check on pricing and office staff was wonderful! Annette, I believe was her name, was very friendly and helpful. She took the time to go over pricing with me and which unit would be best.
Kristi & Annette was fabulous today. They offered every piece of merchandise you had to offer. I did get to use my own lock. You gals rock!!
Public Storage has very friendly employees who are ready and willing to help you find the best space for your storeage needs!
They are great crew Dakota is a small business supporter . An is really professional! There ALL GREAT!!!!
Ashley and the service was great!
Friendly staff Ashley help me a lot
The people are always friendly and I haven't had an issue with my unit. I have had my unit since April 2018. Since then, nearly every time I have tried to go in and pay my bill, even at 3pm or a little after 5 PM, there is a "will return at ---- time" on the door and NOBODY around! Sometimes it's 30 mins or more past the time. Plus, the door is locked. I try to avoid the $10 pay over the phone fee as much as I can... This happened again tonight and I am just really annoyed bc I just wanna pay my unit and I have ended up being late because no one is there on consecutive occasions. It's a mystery or my timing is just that bad... $20 late fee..... no thanks! (Norman location)
Ashley is amazing. She was extremely knowledgeable and helpful. She showed us the unit and answered all of our questions throughly. This place is wonderful and I highly recommend!! Thanks Ashley for all of your help today, greatly appreciated!
We processed a new rental unit today, and had great success. Very enjoyable environment, and Ashley was very well mannered and enjoyable to work with.
Ashley helped and was great! Would recommend
Easy to work. Great smiles!
My experience was very thurough and easy. The employees were very friendly and respectful and the facility is very clean and well kept. Thanks for the positvity and good atmosphere
Came in to check out some different units and the staff was more than helpful. Dakota took plenty of time to help me figure out what size would best suit my needs. Highly recommended!!
Customer friendly. Nice space, good prices and well taken care. Bailey was really helpful with all the questions I had and was well informed.
Beautiful property great staff
I always have a good experience. My girlfriend and I pay for my moms storage in arizona and they are always friendly
Worst storage experience I have ever had. Both of my units were not swept out. After purchasing the unit, I was told the lock would be removed from my unit. It was not removed. I called the 24 hour number to see what could be done, but I was never given an account number so I had a hard time getting looked up in the system. After finally finding my account they said there was nothing they could do because it is after hours. With a storm moving and a trailer and truck load of stuff, I politely told them I was going to cut their lock off. Furthermore, since I was setup in the system wrong I could not pay my bill online because I did not have an email or account number linked to me. Working 70 hours a week I could not drive to the location and pay my bill. So my payment was late and I was charge a $20 late fee. I called the regional manager to talk to her about my experience and was told I was just a bad fit for them. In summary they did not take the time to register me properly, and blamed me for it. They do not offer 24 hour access.(willing to pay more) Units are not cleaned out after each use. Lock was left on my unit. Was not given all of the information to pay my bill.
She was a good help but I didn't like the $20 locks but there's gotta he a catch everywhere 😏
Nice units, with a gate\code entrance. Plenty of room between the buildings for big moving trucks
Public storage is the best facility I've ever used! I flip homes and have furniture stored all over the city and this company provides the best possible service of any I've used over the years.
Sales staff very friendly and punctual. Sign up process was easy and automated. Facility is extremely clean and well lit.
Arrived late (heavy traffic on Hwy 9) and Dakota still took his time to show us the units and thoroughly explain everything. Thank you!
Very friendly. Easy and fast to get a unit. It was my first time getting a unit so I didn't realize I would need insurance on my items. They had an option for this, but I just recommend being aware that this will be part of the cost whether you buy the insurance through them or not.
Excellent MGMT. Donna was really nice. Process easy. Clean Property.
Had to move in the dark. The lights kept flickering on and off
They are great about getting you the perfect size space . Easy payments and very secured.
Clean place in a nice area
friendly staff, great prices.
Very clean and affordable.
It's initially really easy to get a storage unit for a good price, however they hiked the price up after a few months.
Ashley was so helpful! I was able to pick a unit and move in same day! Awesome service!!!
Simple, easy and friendly service. Ashely helped us through the process, answered all questions and was very friendly. Best storage in Norman
Stopped by to look into renting a unit and Ashely helped me out. She was fantastic! The whole process took less than 30 minuets and the pricing is great. Super clean facilities and units.
Good service when Brian on duty . Not so much when Alex there since sometimes he doesn't let the presence of a customer interrupt his phone time .
Facility caused damage to personal property. Manager gave contact information for district manager who could not be reached within a 24 hour period. Poor communication and customer service!
Was taken care of quite well no surprises...would make this place my go to stop
Service was great! Needed temporary storage and Alex helped me right away, awesome dude. I definitely recommend.
Alex was very helpful in finding me just what I needed. Friendly, intelligent, and puts the customers first!
My brother had a storage unit here and said the service was awesome!
I have had family members who have rented units from this Public Storage for a while now, and we have always had the best experience. The staff is always friendly, and extremely helpful!
Went by to rent out a unit and they fixed me up quickly! Great staff and the prices are reasonable. I couldn't ask for a better experience!
ABSOLUTELY the RUDEST customer service EVER !!!!!!! we are long time customers of switzers lockerroom who were absolutely wonderful to us we absolutely loved them absolutely NEVER a problem. it has now been bought out by public storage which will save you $70 more than switzers however, we were told to be eligible for their rates we would have to move units to the exact same size in order to get their pricing. which makes no sense what so ever if its now all their property. so we reserved to move. Rose the now manager calls my husband AT WORK and curses him out and says no hes not able to have PUBLIC STORAGES rate??? then says she does not have TIME to speak about his account that she has customers in her office.... SHE CALLED HIM HE IS A CUSTOMER!!!!!! DO NOT RENT FROM THEM TERRIBLE TERRIBLE HATEFUL CUSTOMER SERVICE!!!!!! and to make it more frustrating she says their rates change DAILY waaaaaaHhhh????? how is this okay?????
Rose is so helpful! Great facility!
I loved the staff here at public storage I was helped by steve(i think that is his name) He was very informative and very professional! He was very sweet and well mannered. I looked at MANY other storage places before I came across this awesome place and I am very pleased!❤
Public Storage (previously Switzer's Locker) is excellent. I needed temporary storage while moving out of my apartment and they were conveniently located nearby. When I discovered that I needed a larger storage unit than I had originally planned, Rose not only helped make the paperwork transition from Switzer's to Public Storage easy she also helped me move into a unit that was twice the size and climate controlled for less than I had been paying for the smaller outdoor unit. I would and have recommended Public Storage to anyone I know looking to rent storage space or to transition from a higher cost location. Thank you Rose and Public Storage. If I ever need to rent storage again you'll be the first on my list.
I was very impressed with the cleanliness and security of the units and the property manager was very professional and helpful. She showed me multiple units and helped me pick the one that would best suit my needs.