Public Storage Self-Storage Units at 1650 N 9th St, Broken Arrow, OK
Address
1650 N 9th St Broken Arrow, OK 74012
Office Hours
Mon-Fri 9:30 AM - 6:00 PM
Sat-Sun 9:30 AM - 5:00 PM
Gate Access Hours
Mon-Sun 6:00 AM - 9:00 PM
Storage Facility Features
Climate Control Storage

Small, Medium & Large Storage Units

Indoor & Outdoor Storage Units

Property Manager Lives On-site
Office Hours
Mon-Fri 9:30 AM - 6:00 PM
Sat-Sun 9:30 AM - 5:00 PM
Gate Access Hours
Mon-Sun 6:00 AM - 9:00 PM
Storage Facility Features
Climate Control Storage

Small, Medium & Large Storage Units

Indoor & Outdoor Storage Units

Property Manager Lives On-site
Close Location Details
View Location Details
Outside unit

Drive-up access

Outside unit

Drive-up access

Climate Controlled

Inside unit

1st Floor

Outside unit

Drive-up access
Nearby Self-Storage Locations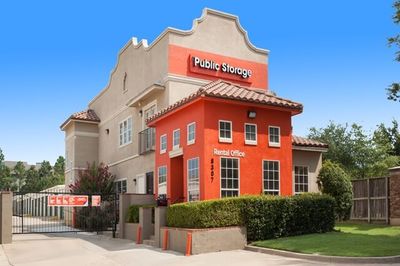 Self Storage Near
8307 E 81st St
Tulsa OK 74133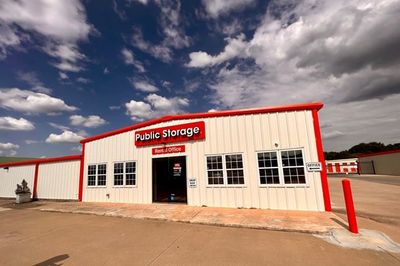 Self Storage Near
11057 S Highway 51
Broken Arrow OK 74014
Self-Storage Near Broken Arrow
Resources from the Help Center
See what fits in different storage unit sizes
Broken Arrow Storage Units Near Broken Arrow Expressway
Whether you're a homeowner looking to make room in your house or a business operator running low on storage capacity, we are here to help you.
Broken Arrow Public Storage has a range of storage solutions to fit your needs.
At Public Storage, You'll Always Find...
Keypad Access

Friendly Staff

Month-to-Month Rent

Moving Supplies Available

Free Parking

Well-Lit Facilities
Reviews
( 262)
I move customers in and out of there every week. Clean, protected and decent employees. 👍🏼
Staff was very friendly and welcoming and eager to assist. Made the process quick smooth and painless.
Dannie is awesome! In this world of mean and hateful Customer service, Dannie is a breath of fresh air! Her helpfulness and kindness made such a difference in my moving experience❤️
staff was helpful but we had misunderstanding on unit I needed outside unit staff thought I said inside so rental didn't work for me unfortunately:I still rent a 10 by 20 unit and like the public storage when we refunded money (still waiting for deposit refund )it messed up my auto gate access fingers crossed that will correct it self
Kept raising the price. Charged 190.00 for 10x 15 outdoor storage. Rip off.
Aubrie was soo amazing a huge help to me she went out of her way to help me find what I needed/was looking for So patient she really took her time to help me soo thank you aubrie i truly appreciated that Amazing customer service I highly recommend public storage and very affordable as well!
Macey has beyond amazing customer service! She went over the top out of her way to help me! There's nothing like the trusting and comfortable feel!! I would highly recommend Public Storage!
Manager was extremely rude and unprofessional.
masey was friendly and helpful, she helped me move in after going to other locations i would say this one is the best one i have gone so far.
Masey Paris was the greatest help and advocate for a company (that has not given my family any assistance in the past).Other locations aren't hardly open to helping their customers but this young soldier helped me and mine despite her being the only employee on the lot. I'd say public storage should definitely appreciate associates that restore faith in big companies like theirs
Excellent customer service.
Great customer service and clean facility.
No one ever returns calls unless it's on their time and they're trying to contact you about something such as renewing the lease and hitting their numbers. They also raised the price by $40 on our unit and we've been there for over a year. Not happy with the current circumstances and staff.
I have used this public storage for 2 years and I most say through covid and all the changes it bought if I had a question about anything, Pam the property manager and the staff there were always available even when there was know one on the property if I left a message they where quick to return my calls and where always helpful and with my travel I knew my belongings where safe. Good job guys. Thank you, CM
Public Storage is awesome! Pam is so kind and helpful. I highly recommend them for your storage needs.
Masey was super helpful and helped me find a perfect deal, definitely going to recommend this place!
Very easy to reserve unit online. App was easy to use. I unpacked 3 storage units and not one bug found! Masey who waited on us was always available and very friendly. One of our boxes was wedged in a top corner of unit and she got it for me and called to let me know she had it. Need more nice young people like her working hard and with a smile😘
Great place to store your stuff! Go see Pam she will take good care of you!
Was not open went to another location they were saying to come to this location 😒 😖
I had the pleasure of having Masey help me with my rental. I witnessed her go above and beyond when helping customers as I was unloading my stuff. 10/10 would recommend
Clean facility, Easy to get to and the staff was very nice. Will be back.
This storage unit company is the 'Wish' equivalent to storage units. First off let me start off by saying I was at these units for 3 years and had 3 units are one point. These units flood every SINGLE year. They are built at the bottom of a hill. I was advised to buy insurance, but not because of that because quote 'All of the break ins' I had all indoor units and birds dirt water bugs ect STILL get in, everything is built really flimsy. In the winter when it snows they don't plow it out they let water seep into units that are outside units and my climate controlled unit just got water in it last week so I vacated and said goodbye. Lynn lane storage is cheaper and better (;
I have been a tenant here since before it was purchased by Public Storage. I kept all my medical sales supplies here and have had nothing but a great experience. Pam and Jarvis have gone above and beyond with EXCELLENT customer service. They have been kind and so professional. I highly recommend Public Storage off 9th and Lynn Lane.
Looking for clean storage? You will find it here along with great customer service from friendly people.
Friendly employees and plenty of available units of various sizes. We rented a large unit for several years. The rent was raised slightly more than annually. The unit was not water tight and it took in water a couple of times over the 3 year period. The staff did not notify us of the water level and so some of our boxes were ruined. Overall a good experience, this was the only time I have ever rented a storage unit, so I can't say whether public storage is better or worse than alternative companies.
Was helping a friend and this nice lady just stopped to say Hi and asked if we needed anything. Thanks Linda M. For your super positive and friendly. Will for sure tell people about this wonderful experience.
Linda M. Was super helpful! I went with a friend on on Thursday and we rented a storage and was super accommodating and even told us about this cool stuff called damp check!!!
Jarvis was great! He was very patience and helped me through every necessary step. Great job bro! I pray a promotion over your life in Jesus name, Amen!!🙏🏽
I had the best experience at Public Storage while helping my friend move some belongings into one of the units today. The employee, Linda M. was extremely professional and helpful during our exchange informing us where the bathroom was located if we needed and that she was available for any assistance we may need throughout our time there. I would highly recommend Public Storage based on my customer service experience with Linda- very helpful and very pleasant!
Jarvis was extremely helpful and courteous.
Clean,secure,easily accessible and a great staff that is willing to help you with your storage needs.
Jarvis at the Broken Arrow location is always so helpful and friendly! Clean store and GREAT customer service! I will absolutely recommend to anyone I know
Always friendly staff, they get back to you in a timely manner, very clean, and safe!
Jarvis called personally to tell us that we did not lock our unit properly. I was so thankful that he keeps such a good eye out for us and called us. Thank you Jarvis.
Jarvis was very friendly and helpful! Clean looking place.
Jarvis @ 26560 was very courteous & extremely helpful. Great customer service & very knowledgeable. Facility was clean & definitely worth the money. I will recommend this location to others. Thank you!
Great staff. Very helpful and friendly
Deanna was very helpful and made the process of renting a storage unit easy and fast! Thanks, Deanna!
Clean property and great staff! Especially Jarvis! Give that guy a raise!
Pam is absolutely amazing. She helped me and got me just what I needed. No hassle at all. She is heaven sent. Best customer service I have ever received. Thank you again.
Needed last minute storage and found a great place. Jarvis was very helpful and friendly!
I was in need of an extra unit and Pam in the Broken Store Public Storage found one right across from my existing unit! She set it up quickly and professionally and followed CDC guidelines perfectly! I can highly recommend BA Public Storage and Pam for anyone needing to store items.
Outstanding customer service. After renting online , we needed to make some changes. Pam went the extra mile in making sure our changes were done quickly and met all our needs. They are the most well organized storage place I have ever used. Two thumbs up!
Raises rates on good, long lasting customers and caters to new victims to rip off.
Nice, well kept facility. Everyone very helpful and easy to book unit online!
Pam is so awesome to work with
Public Storage is a big rip off! They advertise all these specials and it's for new customers only. I have faithfully paid every unit I've rented- and they never give their existing customers or returning customers any specials. They force you to pay for insurance on the units now, which is unreasonable! Even moving out the second day of the month they don't pro-rate your payment, I just paid for a storage space I did not use. Tomorrow they can re-rent it and get double pay for the month! This is highly unacceptable!
I went to get a unit and Pam in BA was so dang sweet. Yall need to give her a raise and promote her!
Pam was a delight and very helpful!! Climate Control is the way to go!!
Great, nice clean storage and reasonable price
Dont waste your time here. The staff is decent but they dont tell you about all the hidden fees. They waste your time get you in there and then drop all kinds of hidden fees on you that they make you buy before you can even rent. Some your time and money and go elsewhere.
I really recommend this place and they have excellent person for costuner service and her name is Deana..
Pam and Deanna do a great and has a great atmophere!
Deanna did a great job. Great place to rent! I feel so comfortable with my belongings stored at this facility. Pam also was a great help as well!! My best experience with a storage facility in my life!!👍🏿
Went on Saturday and Pam was super helpful with showing us around. After reserving online Deanne helped us understand all the paperwork and instructed us on everything. Super clean. Super safe. Would recommend.
The people are verry nice. Have patience to show and explain everything. Had a wonderful experience with Pam and Deanna.
I made a reservation on line and when I arrived early Deanne was at lunch but unlocked door early! She was so very helpful and explained everything so thoroughly! I was in and out very quickly.
Very clean and secure. The ladies running it are very nice.
Rented a unit for short term rental today! Facility is very clean & secure. Pam was very friendly & helpful. Answered all my questions thoroughly! Very easy process
Deanna was great! Clean space especially climate controlled.
Great staff and great rates. Thank You, Public Storage !
Deanna helped us so much she is so nice and helps us with anything we need
Nice ladies! Excellent service and clean facility. I will recommend this place to all my friends.
I would give 10 stars if I could. I had put my deposit down on a storage facility in November that was right next to my apartment but after a very lack luster customer service experience, I decided to look elsewhere right before I moved all our things. Am I GLAD that I did! Pam at Public Storage gave me the most amazing customer service. I called to find out info and shared my experience at the other place. She was sympathetic and went above and beyond on educating me about things to do in order to have the best experience with storing my things. No commitment was even made on my part at that point to use this facility but because of her friendliness and how she helped educated me on things I didn't know about storing my belongings, I decided to use this facility. Customer service can definitely be lacking in this day and age but NOT at this place. My things will be stored for at least 2 years and Pam made me feel safe and built a rapport that made my decision very swift and easy. If you are considering a storage facility, look no further! Pam made sure we knew what we were getting into with renting at this place and she made sure to address any and all questions that we had. Superb job, Pam! <3
Pam...you are awesome & I am grateful you took great care of me. Peace and Love
Best storage in Oklahoma!!! I went to rent from Public Storage and would recommend to everyone!The lady's at the front were very helpful and took there time to explain everything to me.
Deanna was awesome and explained everything so well regarding the storage unit. Very well kept facility too!
Deanna was really helpful in explaining to us about the storage and showing us around to see which storage space we need.
Deanna helped me out and she was amazing!! I'm very happy with the service!!
This is by far my favorite location. The staff is always friendly and helpful and the lot is always super clean. Jarvis, Pam, and Deana always help when I have questions and set me up with the perfect unit!
Deanna was very personable, nice and helpful. Great job!!
Pam was wonderful! She was soo awesome & helpful!! I would give her ten stars!!
Never any issues in 2 years. Friendly and helpful.
Pam was so nice and extremely helpful. I highly recommend working with her and this location!
Deanna is a great asset for Public Storage, Deanna was professional and friendly. It certainly made my day easier having such a friendly person help with my needs.
Deanna was really helpful with setting our storage up, great service
Deanna at public storage was so helpful and sweet. Made the whole experience super easy and was great to chat with. Would recommend this storage place. :)
Pam was amazing and explained everything to me and was super helpful! Highly recommend her and public storage!
Great customer service! Ms Pam was very helpful! The facility is clean abd organized! Thank you for the great service!
Very easy access...great pricing. Pam was so helpful..she helped me get the appropriate sized unit..I couldn't have asked for better service
Great Experience! Pam was great at explaining everything I needed to know!! Great job Pam
My niece and her family are moving to Florida. We reserved a unit 30 days in advance. We called to tell Public we were on our way with our 26' loaded U-Haul and was told they gave it away and didn't have anymore. Do not use or trust this place. They don't stand behind their word.
Had a reservation. Got a voicemail from Deanna at 9:30 the day before confirming the reservation. At 11:15 we called to say we were on our way and we're told they didn't have a space available. The managers and owners were unwilling to do anything to make it right. Do NOT trust this place.
Pam and Deanna are amazing! So nice to work with and a super clean storage!
Deanna is kind of rude. Didnt like her attitude and they denied me my $1 for the 1st month move in. Pathetic and stupidoh and she didnt have me sign a golf cart agreement which if anything happened to me makes her 100% liable for my injuries. Definitely disappointed with her service
deanna was amazing & was time friendly!
Pam was amazing at her job and help me very well
Fast and Friendly service!
Pam was very helpful and courteous and I will definitely use this place for storage and ask for Pam.
Staff member Pam was very professional and extremely helpful the property is very well-kept and I will definitely be referring to friends and family
We are so happy with the customer service we received when working with Pam and Deanna at Public Storage! Thanks for making our trip as easy as possible!
Pam is awesome it's the only storage facility I'll use. Awesome staff great prices. Clean facility
Pam was very helpful super sweet and nice the prices are fantastic i would definitely reccomend this place to my friends and family as long as shes there :)
Love the security and how clean everything is kept.
Deanna was awesome! Very thorough and professional! I recommend them over any other other storage facility!
Easy and straight forward, Thank you Deanna and Pam!
Very clean and nice! Jarvis was a huge help getting me set up. If you use Google maps to get here it'll take you to the neighborhood right behind it. The location is right behind QuikTrip.
Very friendly and professional customer experience with Jarvis.
Great service! Jarvis explained every detail. He answered every question I had. He was very polite and friendly. Thank you Jarvis for the great service and recommending the Damp check moisture absorber.
Very clean and we'll kept. Pam did awesome helping me out with any questions and concerns I had. She also worked with me on pricing. I recommend anyone to use these storage units! And ask for Pam!!! She's the best!!!!
Pam was super friendly and helpful. Got us all set up on our unit and thoroughly explained everything. Highly recommend getting a unit here with and especially with her.
Stopped in for information about this storage complex. Pam helped me and she was awesome!!! I will definitely be using this place! She was very friendly and made me feel very comfortable. I would recommend this place to anyone!!! Also, ask for Pam! She was spectacular!!
Pam was great and so empathetic toward my struggle!!
Excellent service, we are so happy to find this place ! Public storage in broken Arrow they are the best!☝️🤩
Pam was amazing! She made everything so easy. Thanks again
Pam and Deanna were knowledgeable and kind. I've got no concerns storing here.
Pam and Deanna were so helpful and friendly for our first time renting a storage unit. Made our first time renting so easy! Definitely recommend
Very good place to store your items. The people are friendly and the units are clean. Deanna is wonderful and pleasant to work with! Awesome!!!
Pam was awesome and very helpful
My husband and I were stressing about storage and Jarvis was able to get us the best deal for the least money. He made sure we didn't leave without the storage that we needed!
Pam and Diana were fast and friendly. The price of the unit isn't bad either. Would recommend!!
Deanna was so very helpful with explaining and walking through the entire process. Pam was also helpful in explaining different products. Definitely recommend this facility. Excellent customer service.
Jarvis provided great customer service when I went in to view a unit and rent one. There was an issue in pricing and he didn't hesitate to get his co-worker (didn't get her name) to help correct and get the price I was quoted! Property is clean and process went easy. Pam was super helpful and friendly when I went in to purchase a mattress cover!
Pam was so helpful and went out of her way to help me.
Deanna was super helpful!
Pam and Deanna was extremely helpful
Pam and Deanna are great. Property is spotless.
Deanna was really helpful. Easy to rent. Love the space
Very clean and friendly staff specially Travis he explained everything on point
Deanna and Jarvis were awesome and very helpful. This place is very clean and nice.
Deanna and Pam were very helpful! They answered all of my questions and helped me pick the right kind of unit. Great people and great units! I highly recommend them
Pam does a fantastic job keep it up
Deanna's customer service is absolutely fantastic! Answered all of my questions, and ensured I knew everything I needed to know. I enjoyed talking to her; she is a very big asset to you guys!!!
Good storage.great people. 💓💓
Deanna has been very helpful and made these past two months great! Thank you for your help
Very polite and great service done by Pam
Pam was very responsive to my needs!
I want to commend you on your employees, James Williams and Deanna, who were friendly, courteous, helpful and efficient. They answered all of my questions and made me feel very comfortable. They are truly an asset to your organization. I would recommend The Public Storage in Broken Arrow, OK to my family and friends based upon my experience and the way that I was treated by James and Deanna. They provided everything I was looking for in a storage facility. It was during a very stressful time that I used it and they were so understanding, kind & caring in accommodating rental provisions....thank you so very much! I endorse them highly!
Pam was excellent at walking me through the ropes for a 1st timer!
Pam was so helpful to me an I hv bn really sick so thank you to her.
Pam and Deanna were so helpful. Pam has helped me the most every time I come in. She's always so kind. I appreciate her so much. Even when I've paid my bill late she's been so kind. She's gone above and beyond.
Deanna did an amazing job
The ladies at Puclic Storag had a smile on their face the entire time. They are also professional along with being nice.
Great location, good prices.. very secure!
I've been looking for a storage place and haven't decided yet but Pam was really nice and I will probably choose this place. It seems safe.
Clean, safe, great customer service!
Very helpful great costumers services and can tell that they like doing the service they provide great
Fantastic customer service! Jarvis & Pam are super friendly, and go above & beyond every time I've been there. The climate controlled storage unit is great too, though the amazing staff is the reason I will not go anywhere else.
Pam and Deanna are great and offer the best customer service. I would definitely recommend this facility to anyone!
Awesome, they were helpful and got it done fast.
I tried to setup a storage unit online but when I got there it I guess I didnt go through no big deal pam took my information n assisted me right away I got a tour of the units which helped me pick a better storage for my stuff
Oops!! Put my review in the questions box. Anyway I found Pam to be a breath of freah air. She was so very nice, and funny and very professional all at the same time. She is definitely a jewel for the business.
Public Storage In BA and the staff are really nice! Darlene went above and beyond for me last Saturday. I was in a bind, the storage I had reserved was way too small when I got there with all my stuff and I had preceded to order another storage unit on line because I was on a time frame with movers and I was in sheer panic by this time. Darlene noticed I was reserving another another unit online, she she came out of her WARM office to see why? I was in tears because my bill was getting larger with the movers @$119/hour. Long story short , Darlene saved the day and me a bunch of $$$$$$. So, if you are in East Tulsa or Broken Arrow, Ok. And You need a storage unit go there!!!! If I could give more stars, it would be a 10. Thanks Darlene for your Awesome Customer Service!
Pam does a great job and very informative!
Went to check out the storage units. I was impressed with a little lady, I think her name was Pam. Very very kind. She's a keeper.
Pam does such a great job
Pam is very friendly and has clean facilities!
Jarvis did a great job! He was training for a new location & did very well . He was receptive to the few interjections that Pam had to make sure I was understanding the process & fees. They worked very well together. I was pleased with the process!
Friendly staff always pleasant and willing to work with what you need. Very military friendly highly recommend.
Great prices and wonderful, helpful staff. I would definitely recommend Public Storage for your storing needs!
Pam is wonderful, she always helps me and is so personable and energetic. Pleasure to do business at Public Storage. High recommend her and the business. Randy
Lynda and Pam were super helpful. Place is always very neat and i can make my payments fast with no problems. Great service! Great unit. Never had any issues.awesome price.
Darlene was super helpful and nice! Thank you for all the help!
Super awesome deal! Worked well with me :)
I would highly recommend Public Storage in Broken Arrow, OK. Pam, Lynda and Deanna were so helpful and patient with all of our questions. They made sure we selected the right amount of storage space for us and their help was greatly appreciated. Great location; super-clean environment; everything is spotless; highly recommended!
Very clean facility. Very friendly and comfortable people, I spoke to Pam about renting a space and she walked me through it, thought I already knew what size I needed but after talking to pam, turned out I didn't. She went above and beyond. Pam was very professional and nice and answered all my questions without rushing me and made sure I understood. Will definitely recommend this storage.
Very nice and clean. Pay was knowledgeable and very friendly.
The customer service is wonderful. My mother and I having been renting for almost two years. Pam and Deanna have went above and beyond with customer service.
This is a good place an secure easily found and convienently found and reasonably good for cost and security
Very great customer service and personable representatives, very fast and professional. Thank you very much.
Pamela very helpful very polite she was absolutely amazing
Storage facility seemed nice. I originally dealt with a woman named Pam who was very kind and helpful. Inccured a $25 "returned check fee" for trying to make my payment online when the check was never returned. In fact, my bank never received anything from them, even though I received a confirmation that my payment was made successfully. I called to clear up the issue and spoke to Deanna. She was not helpful and kept insisting it was my bank's error and there was nothing she could do about it. Called my bank and they offered to provide proof that they never returned anything and the funds were available now and at the time the payment was made, but Deanna didn't want to hear any of it and refused to credit the fee. She raised her voice and kept saying they weren't crediting anything. I paid the fee so I didn't lose the items in my unit and will be removing my things from this facility before the next months rent is due. Horrible customer service.
Pam is amazing!! She met with my granddaughter Krista & I yesterday! She is so pleasant to work with & was not pushy!!
To whom this concerns I want to extend my deepest gratitude to PAM Broken Arrow Ok Public Storage. I rushed two hours from Arkansas Brntonville on my work break to pay my storage, only to find out she had just went on her lunch break when she saw me knocking on the door she opened up and Pam took my cash payment for my bill. I'm overwhelmed with gratitude from her sincere and caring nature. SHE was wonderful. I'm happily on my back to my job in Arkansas. What a wonderful employee you have named Pam.
DeAnna was so helpful! Great customer service and very helpful! Quick process!
Deanna was awesome i appreciated here precise information and all the little extras that can help my move in i highly recommend her and Public Storage! !!!
Deanna was awesome ! Both ladies were very helpful.
Pam at Broken Arrow Public Storage was amazing!! Great customer service!!
Great security good place to keep your extra things
Knowledgeable staff enabled an express account set up. Thank You, Pam & Deana!
Great service!! Everything was explained perfectly and very detailed. Thumbs up to Pam!!
Clean, good location, fair prices.
Pam, at the front desk, was super nice. The facility was super clean too.
Pam was an angel. So very helpful. Compassionate to my stress and indecisiveness. Attentive to my disability. Could not have asked for a better experience.
The staff is friendly and helpful. Rates are great too. Pam was super helpful.
Pam and Deanna were super sweet and helped me get everything I needed!!
They are very easy to work with. They keep the units and property clean.
I had a wonderful experience here with Pam and Deanna. They were very friendly, very professional and explained everything to me in a detailed way. I would definitely recommend this place to others and after my experiences with other storage facilities I will never go anywhere else again.
Pam and Deanna are awesome, super friendly and helpful! Highly recommend this storage place!!
Very professional and friendly! Recommend.
Great staff and good prices
Leaving the price is to high
Moved out on Dec 2nd expecting to be billed for 2 days, was billed for the whole month...and when I called they said we don't prorate. Awesome! Thanks for making me pay for a unit I don't need for a while month! Will never recommend or use them again.
Property management was excellent on what she do, very clean facility and they care about there customer
I had a wonderful experience. The property manger was fantastic. She was very nice and super informative about the property. I was given a good clean storage unit for an amazing price! Definatly recommend this place to any in the broken arrow district.
Great Service! Tulani made renting a unit quick and easy! She helped me get exactly what I needed at an affordable rate.
The people at this Public Storage location have been very helpful. We worked with Tulani who made sure we got the storage units we needed. They do whatever it takes to ensure our stuff is well taken care of and their rates are very competitive.
Great service and great prices will continue to use them for my storage needs
Great experience with Tulani! She was very helpful and was very pleasant! Glad I chose this place it is very clean
Clean units and gave great service on move in day!
Tulani was fantastic! She provided excellent customer service. She was friendly, courteous, answered all of our questions, and allowed us to see several storage units before making a decision. And they definitely offer the best prices in Broken Arrow. I highly recommend Public Storage. You will not be disappointed!
Awesome place. Very knowledgeable. Willing to help you with everything. Simple and easy process. Good place to use to store your stuff.
This place is best storage place in BA!!! Highly recommended!!!!!
Tulani Paige helped me get exactly what I wanted at a great price! She was friendly and made something that could be tedious into a pleasant experience!!
Confusing to find the way out.
Great place! Tulani got me set up very fast and is very friendly! Definitely recommend!
The best storage in town !!
I came in the other day to buy some packing paper and the guy behind the counter was very knowledgable. He even almost talked me into buying boxes i didn't even need. Lol kudos to Public Storage you guys know customer service.
Very helpful with finding a storage unit!
Everyone there was friendly with all the info. I needed 2 make the right choice
Great customer service despite all the rain and wind & life's complications. Service was always excellent and we all kept a smile. Great experience. It was the Highlight of my day. Thanks public storage for all your help and effort. 😉
Asked about pricing for climate controlled, got a quick easy run through on pricing. Next couple days decided to sign up. Process was easy. Nice people running the counter/front desk.
Quick set-up, friendly staff
I am a pharmaceutical rep and am required to have a storage for samples, this place was awesome when it was Switzers Locker Room, recently bought by Public Storage and has gone so downhill, recently my storage was broken into. Also if you need to reach customer service, good luck getting through to anyone ever, and it's a painful process to get payment on autodraft! Horrible management.