Public Storage Self-Storage Units at 354 Route 6, Mahopac, NY
Address
354 Route 6 Mahopac, NY 10541
Property Open
Mon-Sun 6:00 AM - 9:00 PM
Storage Facility Features
Climate Control Storage

Boat Storage

Car Storage

RV Storage

Small, Medium & Large Storage Units

Indoor & Outdoor Storage Units

Property Manager Lives On-site
Property Open
Mon-Sun 6:00 AM - 9:00 PM
Storage Facility Features
Climate Control Storage

Boat Storage

Car Storage

RV Storage

Small, Medium & Large Storage Units

Indoor & Outdoor Storage Units

Property Manager Lives On-site
Close Location Details
View Location Details
---

5'x5'

Climate Controlled

Inside unit

1st Floor

Climate Controlled

Inside unit

1st Floor

---

5'x10'

Outside unit

Drive-up access

Climate Controlled

Inside unit

1st Floor

Climate Controlled

Inside unit

1st Floor

---

10'x10'

Outside unit

Drive-up access

---

10'x20'

Outside unit

Drive-up access

Outside unit

Drive-up access

---

10'x15'

Outside unit

24 Hour access

---

10'x20'

Climate Controlled

Inside unit

1st Floor
Nearby Self-Storage Locations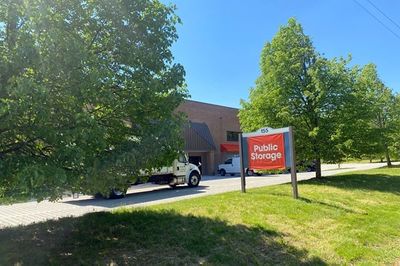 Self Storage Near
155 Hughson Rd
Carmel NY 10512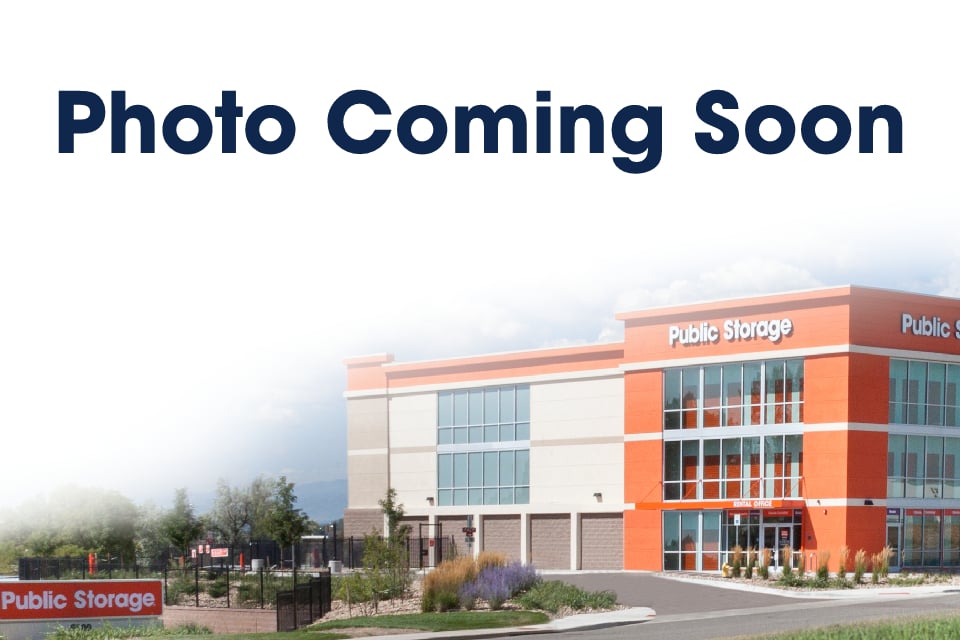 Self Storage Near
1 highland industrial Park
Peekskill NY 10566
Self-Storage Near Mahopac
Resources from the Help Center
See what fits in different storage unit sizes
Mahopac Storage Units on Route 6 Near Union Valley Road
Located in the lake-studded hamlet of Mahopac, this Public Storage is near Bucks Hollow Road on US-6. These cheap storage units in the Upstate New York suburb are less than 50 miles north of New York City, making this a convenient trek for commuters and vacationers alike via the I-84, I-684 or Taconic State Parkway.
With more than 500 self storage units at this facility, there's flexibility for indoor and outdoor options in a wide variety of sizes to meet most storage needs. Members of the summer rental crowd may discover a small 5x10 foot unit is just right for recreational gear to use at Mahopac Lake, while homeowners may need the added space that only a 10x30 foot space can provide to store new furniture during long renovations.
Packing tape, bubble wrap, locks and other supplies are sold on site. There is a key code with password access to the storage areas and moving carts are loaned for free.
Mahopac is anchored by its large lake near this storage facility. Before becoming a year-round community after World War II, Mahopac was a popular resort town. Actor Henry Winkler, who played Fonzie in the sitcom Happy Days, spent childhood summers at his family's vacation house in Mahopac.
Capture a bit of that 1950s nostalgia by taking out the RV or the boat. Because this Public Storage offers vehicle spaces for rent, it's convenient to park and pull out the family RV, boat trailer or ATV on a whim. Not to be left out, local commuters and frequent travelers will appreciate access to cheap parking spaces.
At Public Storage, You'll Always Find...
Keypad Access

Friendly Staff

Month-to-Month Rent

Moving Supplies Available

Free Parking

Well-Lit Facilities
Reviews
( 187)
This place is fantastic, it's clean and organized. And the manager, Angela did an excellent job to accommodate us. I highly recommend this storage facility.
John went above and beyond to help me last minute when I arrived and the movers said the 10 x 10 unit would be too small. It was two minutes before closing but he was able to find a larger unit that wasn't available on the website and book it in under five minutes to save the day. Thanks again, John!
Do not go further looking for the best storage facility around. Public Storage in Mahopac NY is the best of the best. They helped us out with a complicated situation and what a pleasure to deal with. From Management to Customer Service, I would never ever go anywhere else. Thank you Mahopac Public Storage. You rock!!!!!!!
I'm not thrilled about the price increase but the facility is clean and easily accessible. The staff on site (John & Nick) are very friendly and helpful.
It's clean, dry and secure but it's expensive.
John is very patient & helpful. He answered all of my questions
Nick was helpful and informative from the first moment I contacted him. I would recommend this location for storage needs.
Nice units. Had a few issues at one point with customer service. District manager reached out to recitfy the situation. I will continue my business there and continue to recomend the facility to others also. Very very helpful managment.
Thinking of moving to the area from out of state. John the manager was super helpful and very informative. Would highly recommend! Kapow!
Clean and safe storage easy in and out
Quick and easy best price
John was very helpful and informative while we made inquiries into rented storage. He assisted us with accessories, made the right recommendations for an adequate sized unit and help us get the most value for our storage needs. The facility are pristine and well maintained. Constant security checks are done. The location is very technically beneficial with an app for access 24 X 7. I highly recommend John and this company and location
Storage facility clean and safe. Staff extremely helpful and courteous! Would highly recommend and use again in the future.
Excellent customer service, staff is always happy to help. John is great to work with!
The man who is often manning the counter, John, is a pleasure to work with. He very clearly explains everything, is pleasant, and offers helpful suggestions.
Excellent storage unit. I have used them for several years in the past and recently obtained a new unit. The prices are fair and the place is clean and accessible. Nick and John are the managers there and both are really great guys to deal with.
I would like to express my gratitude and sincere appreciation for your property manager John Fantano. John has been working with me lately and I'm getting everything done with such attention and conviction that I can't imagine how it would have even been possible without the tremendous amount of help from John. He is doing such an incredible job with me. Please give this matter the attention it deserves, John is indispensable to your facility and in my opinion should be recognized for the wonderful job he is doing. Thank you Justin Mingone unit #1103
Tiffany was great she made my experience wonderful i would highly recommend
The space is huge and easy to find .. ten out of ten
Fast and friendly ! Great customer service at the mahopac location
Nick and America were really helpful.
Courteous service by the staff in the office. Reserved unit online and got set up effortlessly and quickly the same day. Thank you!
I went in to get info about storage and John broke it all down for me and made me feel comfortable with the process. Ill definitely be renting here, highly recommended. Thanks John!
The guys here are great! They know my vehicle and motorcycle and always wave or say hello. They treat me and Company crew as members of the club. If I need to move into a larger unit or am looking for additional units, they make the process sooo easy. Overall, a great place with a grew team. Our company feels right at home.
Suzanne was wonderful. She walked us thru every step of the way. Office and grounds are clean and well kept.
John was super helpful. Helped me with everything I needed. Would highly recommend.
i called and was given a lot of useful information and was treated with respect! When I got there and met with John he quickly signed me up show me the spaces help me to decide which one would best suit my needs !
Had a great experience at this location. John has always been pleasant, and very professional. Because of him this place deserves 5 stars!
John is an excellent manager !!!! He did everything he could in my situation and helped me out tremendously !! ☺️ He's a wonderful man.
So. Three stars because there snow removal was two stars at best. Doors were blocked by snow. Doors didn't stay open. Half of the road was blocked by snow mountains. No salt or sand put down so getting up hill tricky. On the positive side. They have carts available to use. It's climate controlled. The front desk was helpful and professional. The storage space was clean on the inside and dry. Security gate with personal code for ease of access anytime. It is on a hill so turning around with a trailer or large truck is tricky.
Great customer service. Great explanation of the process on cost and how the property operates. John was terrific. I highly recommend this location
Getting a storage unit here was a wonderful experience. I had John help me at customer service. He was very kind, informative and patient when it came to my questions. I left public storage having every question of mine answered. He also helped me check out the storage unit and showed me how to open/close it. John made this experience for me way better than I expected it would be.
Just rented our storage unit today. John was very helpful, courteous & professional. He made the whole check in process easy & convenient. I highly recommend this location. Kudos to John.
Very clean and well maintained storage units. While helping family at storage unit we were assisted by John. He was professional and helpful. Thank you!
John was great. Total gentlemen.
In this day and age when customer service is of utmost importance, John delivers! He is extremely helpful and willing to go the extra mile for his customers. I highly recommend this Public Storage and ask for John.
John was more than helpful and extremely friendly on the phone and even more so in person! He made the process easy and we couldn't be more satisfied with his customer service. Thanks again John !
John was very helpful and provided in depth information specific to what we needed in unit! He took the time to listen to exactly what we needed and help us make a choice. Thank You!
Great choices, clean, very friendly and helpful staff. John went above and beyond to make sure my storage unit was safe and my information was up to date. Thank you John for all that you did for my family! I can't thank you enough!
John did an awesome job with getting us a rental. Five stars all the way!
Can't believe what a great storage experience this was. Normally getting storage is incredibly challenging. John, the manager, talked to my mom and helped me get a great affordable storage unit for my RV after a grueling trip across the country. He was super friendly and the price was fair. He even gave me his personal cell should I need any help. I def didn't expect this type of service for the storage place. Thank you.
John was awesome. So pleased!
John the manager was courteous, professional and patient (came to help me twice to help me with the lock). The place is clean and well maintained.
Mr. John Fantano was incredibly helpful! Made everything easy and simple to understand!! Will definitely continue to use this storage facility for all my needs!
I am thinking about renting space here. Spoke with the Mgr John who was very professional and gave me great information. Looking forward to doing business here. Not many places give such good customer service anymore.
John was INCREDIBLY helpful getting me set up- this is a sure bet if you're looking for a clean and hassle free space! Well done y'all!!
Excellent customer service with a smile and great sense of humor!!! John was great!!! Thank you for helping me and my grandma.
On june 27th I walked in and was greeted with a rude comment read the sign. I guess public storage only greets whites with respect. Im calling corporate and taking legal action
I have been using this storage facility for five years, since I sold my home. The staff here has always been accommodating with switching my space from time to time based on my needs. The facility is always clean and the office staff are exceptionally helpful. Thank you John for helping me today!
Place stinks..NEVER AGAIN!!Biggest thieves I've ever dealt with..kid in there is miserable..STAY AWAY,BIGGEST SCAM EVER..I WOULD NEVER RECOMMEND THIS PLACE TO ANYONE!!
Staff was great but online offer was not accurate.
Great customer service! Suzanne was a fantastic representative and went above and beyond for me. Her patience and knowledge is greatly appreciated! Thank you so much!!
Suzanne is wonderful and the service is very professional well kept facilities and decent prices
Excellent service. Summer who was working there was helpful and clear and went above and beyond to be of assistance. She shows what good customer service can be. The space is clean and well maintained. I would use them again without hesitation.
RENTED A 10x20 storage unit today for my 97 Ford probe GT for the winter months 11/1- 3/1. Had a very pleasant rental experience thanks to "SUMMER" very pretty polite and friendly young woman ( love her name) 😀
A life saver and nice safe and secure location. Friendly staff
America & Summer were very polite & helpful! They showed wonderful customer service and patience! I would definitely recommend!
Great Customer Service from everyone who works at the Mahopac Location.
Jose was very cordial, friendly and knowledgeable. I am extremely satisfied with the service and would definitely recommend the facility to my family, friends and others.
I had the best experience service from on employer name Jose with
Public Storage is #1! The staff (Suzanne!!!) & others who have assisted me go ABOVE and BEYOUND to help you with all your needs. I had a situation today that needed immediate attention. Suzanne did everything in her power to help me. She even got in touch with the District Manager, Jessica in California! The DM called me because Suzanne went the extra mile for her customer. Suzanne also kept in touch with me with updates throughout the day! Thank you very much for all your hard work Suzaane and resolving my problem. I highly recommend Public Storage for all your storage needs.
Michael was awesome! Thanks! Immediate service!
Everything was clean and service was nice and fast.
I needed a drive up storage unit immediately and the Mahopac Office handled my need efficiently and quickly. I called the night before and the customer service representative was very pleasant and handled my request in a professional manner and reassured me that the unit I was looking for was available in the Mahopac Office and that the next day I would receive a call from Michael. The next day Michael called me and when I went into the office Michael was prepared for me, very friendly and also explained the rental process as well as letting me know that there were supplies at the office I might need for my move. This service was very convenient because I did need some supplies that I purchased there. Michael showed me to my unit, opened it and answered any questions that I had. If I ever have another need for storage I would go back there again and would also recommend Public Storage.
Jose and Michael were very knowledgeable on which boxes i needed to get for mailing the items i needed to mail very clean and friendly property
Awesome service, clean and safe
Used the storage unit for almost ten years. Never an issue with security, temperature control or housekeeping.
My experience with them was excellent Jose goes above and beyond and cant say that for many place anymore. He should be treated like a valued employee closed unit yesterday moving out of state and as many experiences in the past with him was VERY HELPFUL
Hana and staff are the best
This place was amazing beautiful and safe love the staff also they were very helpful
Well taken care of property. The staff are very helpful and friendly. Was able to move my sister into her unit with no problem.
Great location very convenient off route 6. Nice and clean. The staff is helpful and friendly. I would highly recommend this location
Great experience! Michael was very helpful and explained everything very thoroughly... got us moved into our 2 units very quickly. We would hesitate to recommend this location at all.... great customer service.. Thanks Michael!
Is there vehicle storage available at this location? I'm looking to park a 16' box truck.
Place offers all you need for storage and packing. Michael was very informative and helpful. I would recommend this place to others.
I would highly recommend. Convenient location, very friendly and helpful staff. Easy access to climate controlled units. Very well maintained.
I love this place, have rented multiple times in different facilities and Mahopac Public Storage is one of my favorite places to rent from. The staff is super nice and friendly, the yard is secure and well lit, and I especially like the indoor climate controlled storage. It's on a hill which seems like it would be a big deal but it's really not as there is good level space for loading. Another bonus: NO Elevators to have to deal with!
Michael does a great job. Very clean great service!
The place is very clean and well lit. The employees are very friendly and knowledgeable too. Great rates and easy access. Couldnt ask for a better place to store
Came in to get some boxes, Jose was helpful in choosing the right ones for me.Would definitely recommend
Michael was great at explaining all of the details of renting my unit through my employer and had good suggestions and offers to make my experience fit the needs of my employer. The unit was so clean that you could have a concrete picnic and not be concerned if food fell on the floor - you could definitely apply the 5 second rule! I have had business storage units here before and I can vouch for their cleanliness, efficiency, and the gate freezing in either open or closed mode in the winter :)
Just rented a storage unit. Michael was knowledgeable, informative, and covered all aspects of the process. No hard sell of other product i.e packaging, insurance - but informative regarding these too. The site is clean and secure, and the location is good too.
We went here for the climate controlled units. The facility was clean, prices were reasonable, and Michael (the property manager) was very helpful.
Great service, nice place, satisfied with choosing this facility
I find the price to be very competitive. The gentleman who helped my son rent the unit was very professional and helpful. He explained in detail the policy of the 1st month free and the vacating policy. I would use this business again.
Just had a nice experience with Mike -- I needed quite a bit of help getting the hang of things, and he was very, very nice and patient with me - stayed pleasant the whole time! I would recommend him to ANYONE. I also want to comment on the cleanliness of everywhere - from the salesroom down to the bathroom -- that's important to me. All the best, Mike, and thanks again. :-)
[[ First, I'd like to apologize to Google if my previous review of this company was too harsh, or off key. It is never ever my intent to offend anyone, or any living thing. l just want to be candid, and helpful to others in their search for information. ]] That said; I've used this facility a few times over the years. The staff turnover is quite high, although they do try to keep business open. Earlier this year, they advertised, ""get the 1st month free."" IN RESPONSE TO THEIR OFFER, l secured a unit. Signed paperwork, brought items in, 29th of the month. Costumers are lead to believe, they will receive an ENTIRE MONTH FREE, RIGHT? Not the case, unfortunately. I didn't pay to get unit, or go in, however, in just two days (on the 1st), l was expected to pay a full months rent !! That, l feel, was rather misleading to consumers. Leaving was equally as challenging, I'm sorry to say. I'm extremely unhappy with the type of policy maneuvering that I was subjected to. I do hope they'll make improvements in the future.
Nice people, explained everything
Excellent Service! Ray is terrific and very helpful. Property is clean and well looked after. The storage units are very tall so you can fit a lot of stuff. Climate control is perfect and no dusty!! After 5 months in storage my things were clean just as I stored them. Access was easy. Again, Ray was terrific and great to work with.
Terrible, rude service. We had a previous great experience a few years ago with a very nice guy and came back recently and there was a new guy there with a terrible attitude and terrible customer service skills. We were nothing but polite as customers and we were shot down immediately by this employee with no apology. Very rude, I'll never be using this place again. Also, very overpriced. There are way better storage places in the area.
Professional and efficient
Michael was very helpful setting me up with a storage unit. Place is clean and looks in good condition. I'm new to this Rt6 location, but not to the company.. Used them for years. My one criticism with this company not location specific is hand carts can be few and hard to find.
Suzanne gives great customer service and was a big help getting us a unit.
Ray was extremely helpful and courteous. We were exchanging units, (big to small), and he made it easy. Everyone we have encountered has been exemplary as employees. Clean, well lit facility. Would recommend highly.
Suzanne was very helpful with our storage needs..if I ever have to rent again I would do so loved the customer service Suzanne provided.. I'm very satisfied with the service. I recommend the mahopach location.
Went in to the office looking for boxes as I'm getting ready to move. The guy behind the counter Raymond was a big help. He helped me figure out what I needed and ended up getting one of those packs. Really appreciated Raymond's help and will come back.
Good quality storage facility. Staff is helpful.
Great storage place and staff is very helpfull and professional. A pleasure to do business with
Went and checked out the place twice with both Suzanne and Ray. Very pleased with the customer service so far. The place is clean, easy to find, and quite simple to navigate around. Looking forward to storing our stuff here!
Ray was really helpful and everything went smooth. Excellent service
We recently visited and rented a unit at the Rt. 6 location. Suzanne who was on duty at the time was very helpful and very professional during the process. Since this was our first time renting a storage unit we weren't sure which size we needed. Suzanne took her time and showed us 3 different units which allowed us to make our decision. The facility is very clean and secure we recommend this location for your storage needs. I hope the Public Storage Management Team recognizes the valuable employee they have in Suzanne she's an asset to their Company.
Great storage Vicinity feel very safe in there for some time now great property manager very helpful kind great guy 😊 I recommend public storage to all my friends.
Public storage is a great storage facility. Today I met Christina, very personable, bright personality, very helpful.
A few months after you store an apts worth of belongings, they will jump your rent. When you call them, they will tell you to read the lease you signed. Be careful and find somewhere else !!!
Great price...feel safe on the property...well lit room
Very nice and knowledgeable staff!
Terry was wonderful! Very kind and informative. Purchased moving supplies here and would definitely go back!
Es un lugar muy tranquilo y amplio
Any issues i had were resolved immediately; they worked well with me when i encountered a financial setback. The people were quite accomodating; friendly, helpful, and understanding.
Terry is very kind, helpful, and goes out of his way to make you feel at home at this location. The location is clean and well secured. Definitely recommend this place to others.
Terry in the office was very helpful. Good service, nice place, good prices.
Price starts cheap but escalated quickly. People left furniture and boxes and garbage in front of my indoor unit and it took a couple of months before they were removed. Took my business to a competitor.
Could not have asked for better customer service! From reservation, to move in, to personalized phone calls just to check in this team sure has it together. I would highly recommend them to any one needing long term or short term storage.
Suzanne at Mahopac Public Storage made the transition of a stressful move very easy for me. She has excellent knowledge of company policy and professionalism about the size of the unit that would be most accommodating for meeting storage needs. I was concerned about not having enough space with a smaller unit, however, she was very reassuring that it was the right size and it was perfect! The place is very clean and secure! I can't thank you enough.
I was very happy with Alexi and Suzanne, they both were very helpful. The place is clean and secure.
Very good service at this location. The staff is always helpful.
James is very nice. Explained everything in detail. If the rest of the company is as professional as James we have a winner.
James and Suzanne were great! I was able to get an awesome promotion and they were both so helpful!
Suzanne was hugely helpful! While she was doing a lock check, she passed our bin where we were putting more things, and suggested that we might move to a smaller storage unit. We would never have thought we could move into a smaller (and of course less expensive) unit. Suzanne also let us know that the smaller units had a lower price that weekend because of abundant availability. We moved into the smaller unit the next day and are delighted to be paying less every month. Hats off to Suzanne!!! And a general comment is that the whole storage facility is new, clean, easy - rolling flatbed in every section.
I went to the Mahopac Store to purchase 4 glassware sets. They only had 2 in stock. The representative that was there was very helpful and called the Danbury store where they had additional sets. Since the representative lived in Danbury, she stopped by an picked up the sets I needed and brought them to the Mahopac store where I was able to pick them up. This was very helpful for me. It saved me time and was great customer service. Thank you for doing this for me.
Public storage knows what they're doing. For storage they're the place to go. My wife and I used them in California and upstate New York. These places are good, you just can't stay too long. For my several month rental it was good!
We have been long time customers for this location and this week we rented another unit. James is always very helpful, proactive and service oriented. He swiftly deals with any questions or concerns one might have during their stay. We strongly recommend this location since there is no better service available around.
Clean and secure facility. Friendly and helpful staff.
My units are in Danbury Ct, but I often find myself paying my bill in the Mahopac NY branch since I live much closer to this facility. My experiences at Public Storage in Mahopac have been nothing but great ones. Generally when I am there the person at the counter is a young man named James who is very friendly and extremely helpful with any questions I may have regarding my billing or account. I would reccomend this facility to anyone seeking storage in the area.
Whenever I go to this store James always helps me out. They are friendly and polite. I would recommend this location if someone is looking for storage.
They were very helpful with my moving of my apartment. James was helpful in selecting a proper storage unit.
Just came back from this location. Brianna was extremely helpful. She made the process very simple. This company should be very thankful and proud to have an employee like her. Thank you very much.
Have been using this facility for several years and the service has been excellent. James does an excellent job in addressing any needs or issues!
Renting at Public Storage has been very convenient. I see the team that works here as great helping partners. James and Briana are professional and wonderfully helpful.
James was amazing and so helpful! A clean place ! James was very accommodating !
Great place to rent storage from. James the service rep that I dealt with was helpful and very professional. Would recommend and use again in the future.
I like to store at Public Storage in Mahopac. The staff (James and Briana) are always helpful. Place is always clean.
I had been looking for a storage facility for a while and could not seem to find one locally that met my needs. I have called multiple times with questions and spoke to Briana, who was so helpful and patient that it made me decide that this was the best storage facility in the area. She truly seemed to care about the place, so much so that at first I thought she was the owner! I also spoke to a man named James during one phone call and he also was extremely helpful and informative. This is the place to go if you need storage and want personal attention from a dedicated staff!
Had a great experience at this place. James was very helpful. Definitely would recommend this place for storage.
James, the manager, has been a huge help, great service and great rates, very helpful, I highly recommend this location.
James was more than amazing....he was awesome!
Great service, Brianna worked with me to find the best solutions to meet my storage needs at the best available pricing.
From day one when I needed to rent a space the team at the Mahopac Public Storage has been nothing but accommodating. After a few months I needed to downsize my space. I talked over the options with customer service reps James and Briana. They did their best to save me as much money as possible. It has been nothing but a positive experience and I plan on continuing renting as here for as long as I need a rental space. Thank you for making it a pleasant experience working with a great team
I love public storage. everytime I m there james is always willing to help.
Recently my mother had passed away and had been confronted with the need for additional space, when I had presented this to Suzanne, we were able to determine my needs. Suzanne had spent a GREAT deal of time with me, helping me make an informed decision--explaining the services and processes, for which I am internally grateful for her patience, time, and professionalism. What a great experience; Suzanne, thank you!
Well my initial experience was awesome...then came hell that I am experiencing. Was advised yesterday they had drainage issues and the ground around the units was destroyed. I go to check it out and sure enough all my belongings in my 10 x 30 are soaking wet. When I asked how to proceed was told to call my insurance company. And to top it off I cannot take everything out to see the full extent of the damage. These units get extremely hot I can just imagine what is gong to start to grow in there. Asked Pat about a dumpster so I could throw about some of the water logged items and she said call my insurance company. What a DISASTER
Great service and extremely helpful! James is super helpful with anything we needed. Great guy and great place!
Great place, clean, spacious and, great service! James was excellent and very helpful!
Awesome Place! James was very professional and was a great help to my family. Definitely took the extra step to accommodate our needs! SECOND TO NONE! We recommend Public Storage in Mahopac to all of our friends for their packing and storage needs. Thanks James!
Suzanne was very helpful..got me a promotional deal on a 5x7..saved me $$
I had a great experience at Public Storage. My aunt had a space for several months and never had any problems. I came to the office to make payments numerous times and the staff was always polite and helpful.
Very very helpful staff (james)..gave us a warm welcome and walked us through the whole prosses...making it rather easy!!...will be recomending this facility to all family and friends!!...
We have been using public storage to store a bunch of our supplies for a few years now. We have always been satisfied and we feel like James goes above and beyond to make sure we are taken care of and have everything we need. He is very knowledgeable about anything related to our needs. He is always courteous and willing to help. We will continue to recommend you to anyone who needs a safe, secure place to store their valuables. Thanks!
I have been to Public Storage in Mahopac on several different occasions. the staff especially James are very helpful and knowledgeable. I have also spoken with Doug the general manager and he was also courteous and helpful. You have a great team ! keep up the good work
I love storing my stuff at Public Storage in Mahopac not only is it super clean and convenient, but James & Doug make it a pleasure to do business there! They are friendly, professional and are always there to help! I would highly recommend Publis Storage Mahopac for all your storage neess!
We are long time customers, started with 1 unit and after dealing with the friendly staff quickly added 2 more to suit out storage needs. The property and facilities are always pristine and well maintained. James at the office has been our go-to and always goes out of his way to help with anything we need. Cannot recommend enough!!!
I am happy to have this opportunity to describe my experience with Public Storage. My first impression concerns the actual size and layout of the facility. Considerring its size and number of units it is a very efficient and well-run facility. My second impression concerns the high quality of the staff which is very professional, caring and pleasant. I have been most impressed by James who I see more often than any other member of the staff.when I visit the facility. He has always shown a genuine interest and concern with any matter or issue presented to him which is rare in today's world. A company is only as good as its employees and James is definitely an asset. Thank you.
I recently moved back to Mahopac from CA and was excited to see that there was a Public Storage with temperature controlled units just a few miles from my apartment. I saw online that they were having a $1.00 first month move in special, so I headed over. Turns out that the promotion was only for a select size of units, 5x5, but not for the 10x10 that I needed... But the 10x10 was on special and $30.00 per month cheaper than it would have been last month, so I took it. James was the name of the employee that helped me and he was more than courteous and helpful... he even grabbed the rolling cart from the building next to my unit and brought it over to me while I was unloading the van. The facility was clean and secure, well lit and easy to access. Though you are hit with a $22.00 admin fee and a $17.99 fee for the special cylindrical lock that fits the unit :(
James and his area manager Doug were extremely helpful in my RV's stay there in Mahopac NY. Doug even lent me his personal Extension cord so that I could charge my RV's batteries. I look forward to using these services again. Jamie
After my mother passed away I needed a clean and safe place to store her things until decisions could be made. I found Public Storage in Mahopac to meet that requirement with the most welcome benefit of there being a most helpful and courteous manager, James, who made choosing the most appropriate storage for my needs. As the amount of belongings stored decreased, James then assisted me with setting up a smaller unit and processing all the paperwork required for the changeover. When it came time that I no longer required the unit, I happened to meet the owner of this facility and another of the staff - both very courteous and helpful and helped me close out my account quickly. In short - very nice and clean units, very secure, and exceptionally customer-focused and knowledgeable staff. Should I need storage again, rest assured it will be at Mahopac's Public Storage.