Public Storage Self-Storage Units at 2733 William Street, Cheektowaga, NY
Address
2733 William Street Cheektowaga, NY 14227
Office Hours
Mon-Fri 9:30 AM - 5:00 PM
Sat-Sun 9:30 AM - 5:00 PM
Gate Access Hours
Mon-Sun 6:00 AM - 9:00 PM
Storage Facility Features
Car Storage

Climate Control Storage

Indoor & Outdoor Storage Units

Property Manager Lives On-site

Small, Medium & Large Storage Units
Office Hours
Mon-Fri 9:30 AM - 5:00 PM
Sat-Sun 9:30 AM - 5:00 PM
Gate Access Hours
Mon-Sun 6:00 AM - 9:00 PM
Storage Facility Features
Car Storage

Climate Control Storage

Indoor & Outdoor Storage Units

Property Manager Lives On-site

Small, Medium & Large Storage Units
Close Location Details
View Location Details
---

5'x5'

Climate Controlled

Inside unit

1st Floor

---

10'x10'

Outside unit

Drive-up access

Climate Controlled

Inside unit

1st Floor

Outside unit

Drive-up access

Climate Controlled

Inside unit

1st Floor

Outside unit

Drive-up access
Nearby Self-Storage Locations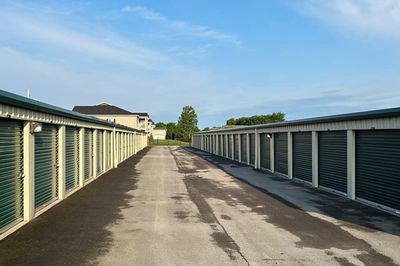 Self Storage Near
1300 Southwestern Bl
West Seneca NY 14224
Self-Storage Near Cheektowaga
Resources from the Help Center
See what fits in different storage unit sizes
Cheektowaga Storage Units Near I-90
Cheektowaga Public Storage has indoor and outdoor storage units to fit your needs.
At Public Storage, You'll Always Find...
Keypad Access

Friendly Staff

Month-to-Month Rent

Moving Supplies Available

Free Parking

Well-Lit Facilities
Reviews
( 293)
Thank you Ashley and Skip for the best service
Had to get a unit quickly, came here an was well taken care of by Ashley, an skip had a unit in less then 5 mins would recommend this location from my experiences so far
Ashley has been so very helpful in my rental process. I can't thank her enough!!
Joe helped us out a great deal!!!
Ashley was perfect excellent employee please give her a raise
Mike did a excellent job professional and courteous.
I came into the office to get things settled with my reservation and I had the most wonderful experience with Mr. Joe & Mr Skip. I was really nervous, but they calmed my nerves and made my day. I truly appreciate these gentleman.
Very reasonable price. Clean. Secure
I had a relationship with Public Storage in West Seneca I had a car there no problem beautiful experience I went to rent space from Cheektowaga public storage, and from time to time I will and take things out when I was ready to move my items out I discovered that I had a Russian gold coin that was missing and I also had some designer items that were valuable missing from storage unit, when I spoke to the young lady at the desk who was very kind but she was lacking empathy when I told her I had things missing from my storage unit and she just directed me to an insurance pamphlet shocked she asked no questions and didn't seem surprised be aware of the storage facilities that you use and make sure that you check the reviews as well and probably most people feel powerless when it comes to these insurance companies because I don't know if this insurance company is going to respond in a great way or give difficulty but I don't think I would ever use this storage unit ever again, and I also had mice droppings everywhere in my boxes that were open, and in facility. It was an inside unit!
The service was wonderful. Ashley was amazing well informed and very helpful.
Mike was great at answering my questions regarding move out. I called and left a message for help for move out and was called immediately after.
Mike was very helpful! Thank you.
I would not recommend this storage at all!!! The other reviews aren't lying it is rat infested. the storage units have what seems to be a tunnel that leads to other ones. Which is perfect for vermines to travel from unit to unit. And also I had the toss out almost all of my stuff because of the infestation being that horrible. There was also a weird rust colored film all over my stuff which came from the top of the storage which is rusty I assume from flooding and rain. Not to mention in the Winter time it was not plowed and they even threw a fit about us asking to borrow a shovel to unshoveled entrance of our storage. Are uhaul even got stuck too. The workers are very rude and unhelpful. I already had a storage at life storage I should have just gotten another one there I never had issues. DO NOT RENT FROM PUBLIC STORAGE OR YOU'LL BE SORRY!!!
The nicest employees ever especially ashley the one with red hair shes so nice and always has a smile on her face 😁!
Ashley was a great help. Amazing customer service and friendly
Very professional and courteous
Jayne was amazing! Extremely detailed and helpful through our process. Would definitely recommend for any storage needs!
Mike was great friendly and fast service
Mike at Public Storage is a professional person and the facility it's a great place to store your belongings
Mike is the man such a nice guy very helpful make sure you ask for mike 👍👍👍👍
Great service provided by Mike
Ashley was very friendly when I came in looking for a unit. Unfortunately the size I needed wasn't available because her property is almost full but I would definitely recommend anyone to see her and rent from this location as a first choice
Ashley was amazing and started my month off right !! Made my day and super helpful !!!
The nice young lady at the counter Kathy, was very nice, and helpful. Very pleasant to talk with, and she knows her business really well.
Given the monthly cost. Their is no explanation why this was not plowed! Absolutely unacceptable. I pull up tp the security gate wide open. I had to walk to my unit and shovel out the door. On my walk out, a Uhaul truck was stuck at the gate. A loader clearing the parking lot next door had to come and help pull out the Uhaul truck.
Skip has excellent phone service
Do not rent from here. There are rats and the rent just went up again. They want $255 for a rat infested unit. The people who work here are rude. This is the second public storage we rented with and both times were terrible. Don't make the same mistake. Putting your items behind a dumpster would be better than paying a ridiculous amount for basically the same service.
Ashley was such a pleasure! She is extremely knowledgeable when it came to my storage needs. Every question I threw at her, she had an answer for everything. Thank you so much again Ashley ☺️
Great service! I started my application online then went to the location to complete my reservation. Was greeted by Skip who was very friendly and helpful. He looked up to see if any promotions were available and I was able to upgrade to a larger unit(10×20)with a deal of only $1.00 for the first 30 days and the monthly cost was was just $15 more than the smaller unit(10×15) which didn't have the $1 promotion. Thanks Skip! Grounds were well kept and secure.
Ashley is very nice & very professional!.
I received an email from public storage that my rent was going up $100 per month. I was starting to shop around. Out of the blue I received a call from Ashley at the William street location and she told me she was able to get my account locked at the prior rate for three more months. Now that's customer service. Thanks, Ashley!
How much to rent for 30 days
a huge help when moving out of college and really easy to set up
I was very please with the services given on the phone and in person by Mr. Skip. Great customer service.
They raise the cost every six months. I started paying 152 now I pay 225. Same storage
Setup my storage unit account with Mike today. Very excellent customer care, friendly and answered all my question.
I received a lot of good information on my visit to this store nice and clean and a very helpful staff
Very helpful and a great experience. The worker helped me very well and always cheerful. Will definitely be coming back to Williams St again if I need anything again.
I was there Friday. The manager really helped me out!! I didn't get her name, but her customer service exceeded my expectation!!. Thank you public storage!!
Helpful, clean, clear instructions and answered all my questions.
Mike was awesome!! The process was very easy, like 123!! I would definitely recommend this company.
Great Service but a bit pricey but I understand the situation very clean! Totally satisfied
Great Experience excellent customer service from Mike and Ashley
Nice and clean staff is helpful special don't remember the guy name but he little fat I think mike is helpful
Outstanding customer service
Mike was awesome! Very knowledgeable of the services provided at this location. Highly recommend. Thanks Mike.
Great service today… hassle free and quick.. Mike was awesome and very helpful.. thanks !!!
Great customer service provided by Mike
mike at william st was very helpful with my paperwork problems..thank you again for the help Mike
Had a great experience with Public Storage on William St. Never rented a storage unit before, they made it quick and easy. The worker, Mike was awesome! He was super friendly and could answer any question I had. He was even nice enough to show me the storage unit before signing to ensure my happiness with the unit. Overall I highly recommend this place to anyone.
The deals they have a great. The spaces are pretty clean. One of the things that is irritating is the time frame to get in the unit is scheduled. You will have trouble during winter getting in ur unit if it freezes or snow covers the door. We did have a shovel so we had to use are hands and feet to remove snow from in front of unit when the snow got high. Other than that pretty Ok. I would recommend client controlled if you stay more than 30 days in the mid winter. Of mid summer. Fall and spring uncontrolled may be ok.
Skip is amazing ! Their service is great .
Best workers and skip is always friendly with a smile!
Received amazing customer care from the young lady at this location today. If I can remember, her name was Karimar. I will be back again! :)
Do not use very poor customer service and way over priced
Received good quality customer care from the young lady at this location today. I will be back again
Family run, rundown and not maintained. Rude and dishonest manager. Lied to me from 2500 miles away. I would recommend to anyone to stay as far away as possible.... at least until they remove the current manager and actually maintain their property.
Property managers are wonderful! Very easy going yet very professional. Always looking out for the customer. Corporate can sometimes come down hard on you especially if you leave after 9pm. As long as you don't do that you'll have a good experience here. BE SURE TO ASK IF YOUR RATE IS LOCKED IN! I THOUGHT MINE WAS BUT I JUSY RECEIVED AN EMAIL STATING THAT MY MONTHLY RENT IS GOING UP IN MARCH FROM $221 TO $265. NOT COOL.
Easy to get and use. Website is not so good.
Had a unit here for a couple months , I always get great assistance from the young lady at the front desk! Best storage place in Buffalo!!
First timer, easy process to secure a spot, great help with initial trip. Easy peasy.
Are you allows to go in your unit 24 hours or does it have time limit
It's clean, has easy access, and well maintained.
Skip at the Cheektowaga location was so helpful! The facility was very clean and quiet and my whole move-in process went very smoothly.
Skip was great!! Informative, patient, knowledgeable
Never had to use storage before now. Great service and Darius helped a lot with getting me in a great space within my budget. Thank you Darius!
Upper MGMT terrible Unprofessional Wont resolve cstr issues Ignore cstr issues Keep increasing $$$ 4 inc in 3 yrs Soak the cstr New guy coming in gets the deals
Clean place and very secure.
Gave it 4 stars becuz every year the price goes up...you'd think devoted customers would get a break!
This is a very terrible place at doing business. I spent well over $ 12,000.00 dollars with this place always paid my money every month whatever the price was, I was a couple days late and they sold my storage unit. All my money that was invested in my storage was sold for less than $40.00. All my personal paper work never was returned to me, My dead dad pictures all gone and this is all I had to remember him. I would want the reader to know and understand that I am letting you know think twice before putting your personal belongings in this place because one small mistake no matter what they will sell your storage. I never received a call at all about my father belongings. I just want to say to the reader listen to me from experience, that's all I can say.
Nice place kind of out the way though
Harley was great, very friendly and got through the process quickly and efficiently.
It truly was an honor meeting Harley today great personality respectful and handles his job very professional they're should be more people like this gentleman in this world! 💯💯💯👍
The young lady,was very nice, & the unit was,indoors which was great.
Very helpful great customer service
The facility was clean & moderately well lit. Staff was friendly. They prorated cost coming in. Check out was disappointing. I checked out a few days after the start of the month & they kept a full months rent. That was pretty frustrating!
When I was looking for an out of the way place to store things and retrieve them without being bothered with some busy body I stumbled upon this place. I had freedom to come and go as I pleased, beside the initial minimal paperwork I never encountered another person, unless I brought them with. Spacious, clean and climate controlled, just the way I like it. Concrete floors were sealed so unexpected spills were easily cleaned up. Ceilings were high enough to hang things , but not to high . Insulated metal Walls worked well for sound damping. While I only stayed a few months I was completely satisfied and would recommend
Christina was great! Told me what I needed to protect my stuff, she made everything smooth and was amazing keeping my son occupied while still working with me! Great experience
Joey is one of the best, very helpful and quick on the job and knows the place very well
Steven provided the utmost professionalism! Very pleased.
Great food...service and prices...and a smoking section. don't worry non smoking area completely seperated with doors
Looks like a great place to store your stuff especially with a dollar for the first month
Good service and good deals
Skip was awesome confirming my appointment for the next day. He had no problem helping me reschedule and also letting me know all the awesome deals when I buy my boxes from them. They've have awesome boxes also.
Christina was awesome, she was very personable and knowledgeable about what my needs were, I had already had a storage space, but needed to down size as the price had gone up on the unit that I currently had. Christina recognized and advised me of what I needed and even though I wanted a smaller unit she advised on the correct size in which I did need. Mags was also very helpful when I have dealt with her as well. Keep the team that you have there now!!!! exceptional service in a service lead industry- that is what makes customers come back and refer others to come as well/
I reserved a 5x5 climate controlled space and put my stuff in. Harley was helpful and it was done. I'll write a follow up after I check out in 6 weeks.
Customer service has been great, first spoke with Mags and Steven last week they advices me on the items I needed to protect my items. I came in the move my stuff in today and needed the exact items they recommended. Christina helped me get my purchase to my unit as well and showed me how to put together my damp check. Best customer service I've ever had! Very clean property!!
Horrible service. Lock rusted. Was told at time of purchasing the unit that if that happened they would cut it off one time. Called three times and and went there. They gave us the complete run around when I called a third time to have it taken off never once said I had to sign anything to do it until today. Better hope if you rent from here the weather doesn't wear your lock or you'll never get it off. And the owner is about the rudest person I've ever spoken to. Just kept talking over me the entire time. Will be filling a formal complaint.
Magdalena is a pure gem! ♡ Thank you for the assistance as life is full of adventure ahead for me now! ♡ I get to TRAVEL!
Best experience ever very helpful Thanks Magdalena for your help. Everybody should come here.
Wow I never felt more disrespected when calling in to do business with a company! I was rushed off of the phone, my questions were not properly answered the whole experience when dealing with Christina was overall unprofessional! Very disappointing.
Awesome staff, great location, even better units.
Helping a friend clean out a unit.
Mags was wonderful, informative, and delivered great customer service.
Amazing Customer Service, Magdalena called me because a lot of people were renting a unit that I reserved. She only had 2 units left and prompted me to come in early before they were gone as many people don't understand that "reserving" online is just reserving the price and not the unit. Because of here I won't be looking for storage at the last minute before the semester ends. Magdalena was also very helpful when doing all the paperwork. She told me all the necessary information and also gave me helpful tips. Great management! (Not unlike other storage's I've had throughout my college career).
No problems friendly staff. Just wish the gate was open at any time.
Magdalene was a very good customer service representative & very helpful plus pleasant. Highly recommend.
Skip was very beneficial for my moving today great experience for my first time
Maddalena was a great help.
Skip helped us rent a unit. He was very helpful and efficient. He answered all of our questions and was very professional. Great experience!
Hi my name Luis Rodriguez i am more than happy with the services i receive at this location the customer service skill from the beginning was marvelous from Magdalena she help with so much information and service one of the best customer service i receive in year really nice lady her attitude was very professional and new the right answer to all my question and made me feel comfortable and safe when a came to renting a storage thank you for ..your services
Think twice if you need access here.you are responsible for digging out your own unit after snow.i was told due to osha they aren't allowed to do it.plow can only go to 18in of your gate.so if you have a 3ft pile they don't care.they have 1 shovel and it's a push shovel which doesn't work on that mess.to me seems like a line of garbage and should be posted or told before you rent.
Magdalena is exceptionally professional, patient and service oriented.
Wow the new management at this place is terrible. Rude unprofessional lazy and messy. I closed out my unit and moved to a different place. It was closer but they don't even open on time.
5 star all the way! This property offers exceptional service all the time i come to pay. The staff is very friendly and helpful, I honestly must say I didn't like the fact that they changed the rent payment day but aside from that I couldn't be happier. I've never had a problem with the items we have in storage here, we use this location to store our excess business items and will continue to do so. I always recommend this location to all my colleagues, thanks again, and Mags is great go see her!
We were very pleased with Mags. She was very helpful and pleasant! Very clean!
Came in to rent a unit and Magdalena help me out finding the best unit, this place is clean and they are very nice employees.
Love ateffani she is so helpful
This location is always clean and functional and the workers are extreamly helpfull and easy to talk too
Rude and some very unprofessional staff nasty dispositions and attitudes. In handling business situations .I am a paying customer too for a long time .I will never use this particular location every again ..especially in this neck of the woods anyway.. ......go somewhere where I am respected and where as they appreciate my business. There are ..other storages to use.
Call for information talked to Steffani she was very courteous and knowledgeable
Great location! Steffani helped me today and she is very friendly and knowledgeable on her job. I will definitely return again
Awesome place. Always clean and safe. Steffanie is awesome, always very helpful.
Very nice lady her name is Kathy she too much,lol very respectful and courteous and she always have a big smile.
Good pricing and love the lady kathy she helped with everything i needed great customer service which you dont get alot.. if you go to this location ask for kathy she's awesome
Called Public Storage today, and got a quote for a storage unit. Steffani the store manager called right away and made time for me to come see the storage unit. Got the check out both storage units I was interested in. And then signed up immediately. Steffani was very down to earth and friendly! Great customer service!
Very nice people no problems
Best, cleanest storage facility around. The staff is absolutely helpful and courteous. Especially the girl that works the front counter (I forgot her name otherwise I'd mention it). But again it's the best place around!!!
Just got a unit here today. The service was great, Marcellus the property manager was excellent. Would definitely recommend!
Booked our unit online, went in and signed necessary paperwork for billing etc etc and receive instructions for access to our unit. Alyssa was very nice and professional, she made it easy for us. (She's a 5 star worker) .
Alyssa and Steffani were great help today with looking into the perfect sized unit for me very kind and had great customer service highly recommend using this facility
Great people.wonderful and secure I will use this place again
Thanks Alyssa and Chip for helping us Canadians....see us foreigners ain't so bad?
Alyssa and Stephanie are top notch and Service was quick and efficient. Site clean and not worried about theft. Well maintained
Great service, very helpful stuff. unit looks pretty clean and organized
Stephanie is so helpful! Great experience!
Stephanie was more then Helpful, Great customer service!!!
Steffani had great personality, made the situation a little better
Great service. Stephanie was so nice and friendly. I would recommend this storage company to someone and I'll use it again!!!
Steffani is amazing to work with.
I had a great experience at public storage steffani Weiglein was very helpful and answered any and all of my questions I highly recommend using them for all your storage needs
Everything was quick and easy, staff was very polite and helpful.
Amazing experience renting a storage unit. Excellent employee working at the desk, I really appreciated that she showed me around before signing the paperwork. Thanks again Stephanie!
Great place to store your stuff honestly. Good prices and promotions. Clean units and an awesomely friendly staff. Stephanie is exceptional and will help you with whatever you need :)
What an amazing experience!!!! Stephanie is the best she totally helped me find the right space for my needs!!! I give Public Storage an A++ !!!
Very helpful and informative
Experience was excellent. Best storage facility and associate I have ever dealt with. 100% recommendation.
Had a great experience renting a 10'x10' unit for one month from Steffani. She was always prompt to return any answers to questions and made the process from reservation to closeout very simple. The access to the unit was always available when I needed it and I am glad they had a security keypad at the gate for entry and exit. I would rent again without a doubt.
Awesome location. Staff is very helpful and wonderful.
Great places to rent from. Last min moved that drove me crazy but Stephen took great care ❤ of us 😘😘😘 You Guys 🎸 🎸 🎸!!!
Been with public storage going on a month. Very professional great area to keep your belongings. Steffani is really nice by the way and makes me feel very comfortable with keeping my things here . The price is definetly reasonable . Highly recommend !!
Stephanie and her co worker was absolutely wonderful this morning with their exceptional customer service. They both fixed my issue with my internet reservation and was able to give me a better rate than before. Wish all my customer service experiences was like the one I received today thanks guys Laquandra
Very convenient location, very accomodating, would use again if the need arises.
Very clean facility, the young woman in charge is very knowledgable and friendly. I have had zero issues here, they have fair pricing and sell anything you would need inside to help with your move. I've been to a lot of storage unit locations around the country and this is by far one of the best I have seen. I'd recommend this to any of my friends/family!
it was great the lady was so nice
Keeping my things stored was no problem... The situation accord once I was charged for a full month nd not refunded any of my money. On top have been calling for several years for my refund and given multiple run arounds. Never again to be trusted
Steffani w. Was very helpful and pleasant to work with
Great location, great prices, nice units and property manager Steffani is courteous, friendly and helpful. She is is great and I would definitely recommend traveling a little bit further than the closest facility to you to get the type of service she gives to her customers. She has a lot of responsibilities, but handles them well and is a great asset to this business.
Great location, great prices, great promos, friendly staff
Great service from Stephanie very nice girl explained everything well I was very happy with my unit and the service.
This place is clean and secure. The manager was so helpful.
Stephanie was great to work with.
The office clerk was amazing and the storage services are affordable.
Steffani was a wonderful help and got me the lowest rate possible thank you and I would refer any one to this location
I come to location 25580 because of the fantastic customer service provided by the property manager Steffani. I use this location to pay my bill. My belongings are at another location.
People always blocking the main entry, this needs to get under control
Very friendly person Steffani W. , I say person because there was only 1 person working whereas two or more would allow for people to get in and out quickly , call and inquire what sort of lock you will need ( how big a lock ) but I can say that you will need a large key lock , and if you can find one for under 20 dollars you'd might want to get one and keep the receipt ... All together I was satisfied with the service 👍
Great place for storage. Close and convenient to expressway
Stephanie and her boss were very pleasant to deal with. Attentive and professional! I highly recommend. I ordered online and she called me back right away!
Our property manager Steffani was amazingly sweet helpful and very organized. Great experience. Great location and decently priced. Thanks Steffani for all your help today!! 😆
Very helpful, and decent priced! Will recommend this place to others
Don't waste your time unless you want them to waste your time. Called ahead and was emailed a confirmation. Arrived at the predetermined time but no one was there. Called all of the numbers but could only leave a message. After waiting 90 minutes I went to a nearby Uncle Bob's storage, which is a great place to deal with. Two days later and still no return call from Public Storage !!
Efficient and very helpful. Thanks Steffani!
Ashley and Karen are working there, very professional, nice. Make every thing going smooth. I will recommend my friend to there.
Excellent experience. 2nd time using Public Storage. Great for my purposes of only needing storage a few wks. I was able to use 2units for 1month for under $80‼️ The employees were great. Informative and extremely helpful, patient and kind. 👍👍👍👍👍
Very helpful and polite. Quick and easy process. Would recommend!
Had a good experiance.Mary assisted me and was very curteous and helped me save money as well.
I like to Thank Jeremy and Reginald who was very professional welcoming me to a very orderly clean environment . I have confidence that my things I put away are safe by keeping the guide lines. Thanks again GUYS!
Mr. Jeremy, has been very helpful from the get go. He is very pleasant to talk to , he takes his time to explain everything to you. He lays out all options and help you to make best decision for your needs.
Wow! The customer service was top-notch. I was helped by manager Jeremy. He was so wonderful and helpful. I'm so pleased I have already told friends and family this is the place to be. It's the cats meow! I over bought on some boxes and they took them back and gave me a refund.
Everything went smooth and fast and he made accommodations for my situation!!
Great customer service and ver clean
Jeff &Jeremy the best!!!!!!!! Needed storage and they made sure that I had what was needed and easy. Great
This location, karen specifically helped me out so much and made my move in very simple.
My service agent was Karen, she is a consummate professional. Very helpful and knowledgeable, provided a great customer experience. The facility was clean, how ever the gate was not in operation due to an electrical / electronic issue which also effects the passcode operated doors. making entry in to the climate controlled space inconvenient. A problem which still has not been resolved since my initial rental date of two and a half weeks.
Everything went much more smoothly than I expected - Marcellus was great to work with. The place is clean and secure, very professional. Great price for the unit, too!
Great promo, prices and customer service. Marcellus was incredibly helpful and friendly. thank you
The young lady at the front desk is always so friendly and pleasant when she's walking around the lot and when in the office!!
Karen was super friendly and very knowledgeable! Great experience!!
The customer service was amazing and they are very friendly very helpful
the girl at the front desk was named Karen, she was very polite and professional, even as I waited and watched her interact with other customers she was very informative, and as she help me, she provided and explained all the paper work necessary, in a very professional fashion, and did anything she could to help, even if it was to direct me to another public storage facility that could have space for me, if you see this... thank you Karen! you helped me a lot!
Very organized and thorough. Explained everything in detail. Great experience.
My experience was phenomenon great Customer Service .The representative station at this facility is knowledgeable and patient to explain processes regarding storage. She was great and just friendly .Her name folks ,is Karen. Great Staff !.She is second to none.
Karen is a very dedicated employee, caring, and very knowledgeable.
Marcellus was very helpful in trying to get our storage process complete. He was very funny, and straight forward with the price rates and did not try to scam or bullshit us with anything dealing with money. Would recommend especially for college students trying to get a public storage deal for the summer, its a reasonable price especially if you have a lot of people to split the price with.
I had a good experience when going here to rent a storage locker. Marcellus was very personable and helpful. My first time using using public storage and it's off to a good start.
Emily took care of me on 3/24/15 and she was very helpful and pleasant and my site was clean.
wonderful, friendly , courteous, helpful, she Karen, was stupendous
Tammie and Karen are very helpful. Facility is clean and easy to access.
The overall experience was an extremely pleasant one. Karen the employee on duty was very helpful, friendly, and personable. I would recommend Public Storage to anyone who is looking for storage with a very reasonable price.
Clean Multiple size units Good security measures Hot babes
Karen the manager was so friendly and helpful it was an awesome experience. She made what was thought to be a difficult action extremely easy and quick! I would refer Public Storage to anyone who wanted an easy company to deal with. By the way she is super cute too and a great kid!!!!
I'm so pleased to tell you that the through service that I received today at your Cheektowaga, NY location was just OUTSTANDING! Karen and Tammie were wonderful. They offered patience, warm kindness, and real understanding and education regarding my needs in a clean and comfortable environment. They do things just the way that I would! I'm thrilled to have them as my storage agents and advocate, and I will use each daybreak to introduce to the world this terrific experience that we call......... Public Storage! To Your Brilliant Health, -LEE
My son had a house fire and lost everything, we rented the unit for all the donations he received until he was able to get a new place. Karen was the best at helping me and my son. She gave us plenty of notice on payment when I contacted her. She contacted me when someone that she did not know and that she was unsure as to if they were supposed to be in my storage unit right away. She was super nice and answered my questions quickly and her knowledge of the area and the storage units was awesome. I was extremely happy with the unit and the location, the new key pad was installed while renting the unit and she alerted me and assisted me in making sure I understood how to insert the new code. During one of my visits into the office an elderly lady came in from out of town. She asked if she could get directions because she was lost. Karen assisted her with directions and I was impressed of how professional she was and how she handled the situation in making sure we were taken care of and assisting this elderly lady. Not many people would have been able to take care of a customer and make both parties involved feel satisfied and smiling when walking out the door. I have referred others to this storage units and I will tell anyone who asks that they should see Karen when going in. The only issue I had with the unit itself was that the door squeaked very loud and hurt my ears when opening and closing, but a touch of WD40 fixed that right up. Thank you Karen for not only your professional touch, but also the friendly and personal touch to make a bad situation into a smile at the end of the day.
Love the new people that work here it's a pleasure to deal with them everyday how to recommend renting unit from this place
Karen is extremely helpful, always a smile and never an attitude. Been a customer since 2008
Karen was fantastic with the help!! She deserves a raise!
Perfect storage facility and really helpfull with everything, Thanks Tammie
Was a very good experience ty for all the help
Karen and Ashley are very nice and helpful. They explained everything to me and were very knowledgeable about their job.
No surprises. Good unit. The snow was reasonably removed in the long winter we just had.
I was very happy with the woman who helped me. She was aware of the time I was coming to rent my two storage units. She was efficient in her instructions and procedures. I would recommend this storage facility to other customers.
Outstanding Customer Service! Building and Storage Space Cleanliness like i have never seen it-top notch! Worked with Christine, wonderful person, felt like i've known her for years.
This place has great customer service. In my search of boxes, a young lady named kayla was very helpful.