Public Storage Self-Storage Units at 522 Brawley School Rd, Mooresville, NC
Address
522 Brawley School Rd Mooresville, NC 28117
Property Open
Mon-Sun 6:00 AM - 9:00 PM
Storage Facility Features
Boat Storage

Car Storage

Climate Control Storage

Indoor & Outdoor Storage Units

RV Storage

Small, Medium & Large Storage Units
Property Open
Mon-Sun 6:00 AM - 9:00 PM
Storage Facility Features
Boat Storage

Car Storage

Climate Control Storage

Indoor & Outdoor Storage Units

RV Storage

Small, Medium & Large Storage Units
Close Location Details
View Location Details
Climate Controlled

Inside unit

1st Floor

Outside unit

Drive-up access

Climate Controlled

Inside unit

1st Floor

---

10'x15'

Climate Controlled

Inside unit

1st Floor

Outside unit

Drive-up access

Outside unit

Drive-up access
Nearby Self-Storage Locations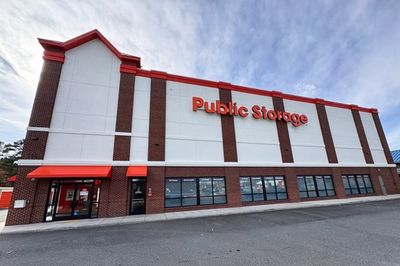 Self Storage Near
114 Joann Lane
Mooresville NC 28117
Resources from the Help Center
See what fits in different storage unit sizes
Mooresville Storage Units Off of Interstate 77
This Mooresville Public Storage provides affordable self storage solutions with easy access right off of I-77.
The property is located on the north side of Brawley School Road less than one mile west from Interstate 77 and also reachable via a short drive from U.S. Route 21.
A 5x5 storage unit is just the right size for storing bags, blankets and folding chairs for days spent soaking up the sun at any of the local parks or on the shores of Lake Norman.
Folks living on either side of Morrison Plantation Parkway can empty out the garage with the help of a 10x10 storage unit or clear out the whole house using a 10x30 storage unit, which is large enough to accommodate everything from inside several bedrooms, the dining room, living room and home office.
Taking the boat out at Lake Norman or hitting the road in style? This property offers rental parking spaces for RV storage and boat storage, as well as cars, trucks and SUVs, providing even more storage options for local customers.
Indoor storage units provide the privacy of entry from an interior hallway while outdoor storage units let customers drive right up and start packing up or unpacking from a vehicle. There is also the option of climate controlled storage units.
Mooresville has changed quite a bit over the years since it was first established in 1850. From just another town on the railroad line to an up-and-coming industrial hub and now a full-service town in every sense of the word, filled with wonderful residents, remarkable businesses and plenty of recreation, the future is bright for Mooresville and the surrounding communities.
At Public Storage, You'll Always Find...
Keypad Access

Friendly Staff

Month-to-Month Rent

Moving Supplies Available

Free Parking

Well-Lit Facilities
Reviews
( 418)
Today makes the third time that I have dedicated time out of my day to access my unit and am unable to obtain access. The first two times they must have closed early without notifying their customers, and today they're painting with no access to inside units- there is a phone number for the office posted on the door in which is unattended. This unit is in between the locations I moved from and to- that makes this an hour trip one way. This is 6 hours of my day, miles on my car, and gas that I could have utilized my time otherwise. Two stars because there is one woman I see working here often and she is the bees knees.
Dianna is absolutely the most informative and kindest people I have met! Definitely would recommend you working with Diana on any storage rental.
Diana is awesome! Super helpful and accommodating with setting up our rental and getting us moved in. Highly recommend this facility based on the customer service alone.
Diana is a dream to work with
Diana has been informative and very responsive to my questions and needs while using the facility for my storage needs.
Diana was super helpful giving me a quick tour of the facility and answering my questions to store the boat! Highly recommend!
Tremendous customer support today the Mooresville, NC store today from Diana! Thank you so much for your white glove treatment!
Diana was an absolute joy to work with. Thank you so much
Diana was absolutely fantastic! We were in process of moving and needed to store some household goods. However, we rented a unit not quite big enough. It's now Sunday morning we are not in good situation. Diana to the rescue very kind and understanding! She was able to get us transferred to larger unit without issue! So grateful!
Ms. Diana provides such great customer service and is consistent every time I need to go by. Thank you!
Diana is the best. Always calls me when I have a delivery and makes sure the drivers take the packages to my unit.
Diana is fantastic at customer service. Great experience, easy to rent and great location.
Diana was very helpful and friendly
We have searched a lot of places. So glad we came here. We recommend Diana. SHE knows what she's doing and cares about getting the right length/spot for you.
Diana was amazing and very helpful!
Diana was extremely helpful and patient. I needed to rent a parking spot for my boat which I did not have with me. I had to look at several spots as well as the turns to try and decide which route and parking spot would be the easiest and best to navigate my boat into. Took me probably 30-45 minutes of back and forth to make my decision. Quick and easy rental once we got through some of the computer glitches. Also was very surprised that the sale price is good for 8 years. Wasn't expecting that til I saw the first bill. So I'm set for a while on parking.
Diana did an awesome job!
Diana was very helpful and attentive to my needs. She represents the company very well.
Diana was efficient and friendly!
Very easy getting a space here! Diana is super sweet! 10/10 recommend! :)
Diana the property manager was great. I came in to look at a storage unit for my furniture that I need till my house becomes available and she helped me with that process.
Contactless keyless entry with app. Love it, everyone should be doing this now.
Diana did an incredible job processing my new storage unit for me. Very pleasant and professional.
diana was very helpful with getting me a storage her work ethics is very professional !
Mickey was a wealth of knowledge and a huge help in reducing my rate. If I need to rent another unit again, I will definitely come back to her again.
Diana was very helpful and kept everything very simple! She was great help and explained everything I needed to know.
Mickey is great! Very nice and considerate. Very knowledgeable and helpful. She is an asset to your company!!!!! Goes the extra mile!!!!
I normally don't write reviews but this is an exception. Diana is warm, friendly, helpful and an exceptional employee! She called me back when she said that she would. She answered all my questions in detail and she put me at ease with all my concerns. She explained and walked me through every step of signing the lease. It's comforting to know that someone like Diana is at the place where I have my personally belongings. If I could give her 10 stars, I would.
I think I've had a unit for a year. The lady in the office is super awesome and helpful.
Very happy with my space and service! Diana was great to work with and took time to answer all my questions.
Diana was great to deal with and very knowledgeable. Excellent customer service. Highly recommend.
POSITIVES: Diana is the most important reasons that I am back using this storage facility after two years of having my boat at a local marina for what anyone else would have considered a convenience. I should have never left but I AM BACK to almost the same spot that I originally had only thanks to her follow up with me On top of that, the property continues to be very well taken care of and it feels I never left. It continues to be convenient to get in and out, and she has always offered the services with friendliness, courtesy and a high level of respect. If this site would allow 6 stars, I am sure that anyone else would be hard pressed to be better than she is.
Really wonderful and attentive staff. I was always calling with basic questions and they have been so patient and always helpful! Especially Diana, thank you so much! 10/10 recommend :)
Diana was so helpful with me today switching units and everything!
Outstanding customer service
Diana and other staff members are friendly, knowledgeable and very helpful. The facilities are clean and access is easy.
Diana was so nice and helpful!!
Diana has been incredibly helpful throughout this whole process, including renting from out of state, getting us set up while we were here for just a short time, and reconciling our account. The facilities are well-kept and secure.
Diana was awesome, she gave me great customer service. Thanks Doug
Diana was extremely helpful, patient and so sweet helping my clients with a storage unit. Definitely a place I will continue to refer out! Thank you Diana for assisting my clients!
Diana was an amazing help!!
Diana was extremely helpful and made the process quick and easy
Great facility! Very clean and secure. Diana is great to work with and made the leasing process very easy.
Was helped by Diana and i'm very happy with how i was treated and how easy everything was.
Diana was very helpful during the rental process.
A great place to park your storage needs. Diana helped us out a bunch. Thank you.
Diana is friendly, professional
Diana was not only pleasant but EXTREMELY helpful in helping me with a storage unit!!
Great dealing with this location
Diana helped us with our move in and made moving in very simple and quick, which is great in the stressful times of moving!
Diana was extremely helpful ! Explained everything so thoroughly, explained about the insurance policy I wasn't sure about !
Diana was very helpful with my move to NC. She was kind and attentive, and gave us 5 star service.
Diana was great and very helpful!!
Super fast and friendly service thanks to Diana.
Diana was very sweet and helpful. Getting my unit was easy and quick.
Office staff are great they helped me twice with access
Diana was awesome and very helpful!
Diana is the person to see!! She was so great and got everything set up very quickly!!
Great location. Great Management Team. Diana is Top Notch! Clean property.
Great friendly service. I feel safe storing here
Diana was amazing and very helpful!!! Love her.
Diane was the best. She really went above and beyond helping us and was extremely helpful. We would highly recommend this location.
Diane was amazing. She was so helpful and really me navigate everything. Of all the places I called Diane was the best and I would highly recommend this location and talk to Diane.
Love Diana she's a great person.
Thanks for the excellent service DIANA
I have researched many storage facilities before I settled on Public Storage in Mooresville. Diana has been excellent to deal with; friendly, informative, patient and efficient. They are reasonably priced and very clean. I highly recommend this location.
Diana at PublicStorage on Brawley school Rd. Mooresville N.C. was sooo helpful in getting us set up on a storage unit...she went above and beyond...
Diana was really efficient at her job. She helped me get into a storage unit and it was very easy and fast.
My family and I had the best experience with Diana! From start to finish, she was professional and extremely helpful. I toured many other storage facilities in Mooresville prior to her Public Storage location. I lost hope in finding the perfect storage unit/location, until I came across Public Storage run by Diana. The unit was clean and the property was well kept. Highly recommend this place!!
It was a very easy check in process.
Diana is great! She is informative, friendly and kind. We enjoyed the speedy rental process. Would definitely recommend this Public Storage location.
Very helpful in getting me set up with a unit on short notice, great customer service. 6 stars!
Diana was great!!! She made the process a breeze! Thank you!
Diana made the process so quick and easy! We needed a storage unit fast, and she helped us immediately. Strongly recommend!!
Diana is hospitable and super patient!
Diana was so helpful! Awesome service!
Diana was very fast and friendly and helped me in no time.
Diana, I totally appreciate how pleasant you were while getting me signed up for my unit. You are a pleasure to work with and extremely helpful. Thank you for reserving my space and meet me early to get set up. Hats off to you....
Diana was super helpful in getting my storage unit set up. Everything went quick and easy and her instructions were clear and right on. The unit was super clean and ready to go. It is nice to do business with such good people.
Diana is the best!! Very friendly!!
Diana, was awesome!!! Very helpful!!!
Ms. Diana is always wonderful to work with. She helped us with a unit several years ago and never had any problems. When deciding to move my wife and I knew who to contact for a great storage facility. When the subject of storage comes up I will always recommend public storage on Brawley rd. Thank you guys again for helping my family!
Fast and easy set up. Nice units. Great service from Diana.
Diana is awesome and very helpful.
I would personally like to thank Diana for going above and beyond. Very thankful she works at this location!
Diana was fantastic. Very helpful with us getting the storage unit we needed. Highly recommend Public Storage. Talk to Diana she's got your back
Diana was great! Highly recommend this place!
I needed temporary storage during a home remodel project. The climate controlled units are clean, dry, no spider webs, well lit and secure. Highly recommend
Diana was very thoughful and helpful. Thank you!
Diana was awsome. Friendly & accommodating. Awsome overall experience.
Diana was really nice and explained everything to me: I would Highly Recommend this facility if you need extra storage space.
Diana is awesome and made my scary moving transition more comfortable. She kept everything simple and easy. The unit is the perfect size for what I need it for.
Diana was really nice and help us through the renting process, even though she was about to close.
Diana did a terrific job today renting me my storage unit ! Quick, east and super friendly. Highly recommend. Thanks for your help today. It is appreciated. Greg S
I was nervous about getting storage for first time but Diana was super helpful which made it easy! Good experience & would recommend.
Diana was really nice excellent customer service.
Diana was really helpful. Thanks, will recommend ppl to go there.
Very nice, great experience
Diana was extremely helpful and went above beyond for us
Diana was great!!! I will definitely refer this facility to friends & family. Thank you Diana
Diana was very professional and courteous. She communicated good information and answered any question I had. She represents Public Storage very well!
Diana was friendly and had all the answers before I could even ask the questions.
Diana was so pleasant to work with. She listened to our needs and helped us find exactly what we needed.
Diana went the extra mile to get us transferred into a smaller unit, which we needed quickly. Thanks for taking the stress off of us, Diana.
Diana was extremely helpful and so pleasant to work with. Will definitely recommend our friends contact her if they ever need a storage unit for long or short term.
Clean storage facility. Diana was very helpful and friendly.
Diana was very helpful and courteous during our site visits
Diana is very friendly and very helpful, she done a great job for us.
Got the greatest service from Diana !
Diana is instrumental in me getting on contract and settled into my storage unit. She was helpful in understanding the billing etc.
Diana is beyond amazing. So helpful and sweet. Can't recommend this place enough.
Very helpful, easy renting, emails with all information, clean and accessible units.
Diana provided great service & the unit was very clean & just what we needed. The phone access was a plus.
Fantastic service by Diana have been dealing with her for three years and just rented more space.
Diana was very pleasant on the phone. Upon my arrival, she was even more pleasant . We discussed our storage needs and she offered the available options. I am now a happy customer.
I've used this storage for years always clean and they have climate controlled units too
Excellent customer service,Dianna was very helpful
I can not stress enough on how easy and friendly Diana (& Kody) at the Public Storage on Brawley School made my move from NY down to NC smooth! Weeks prior to my move I worked Diana to assure my space and every conversation was pleasant and professional! Diana was even more awesome in person! I thank you Diana and Public for making my life changing move easy and stress free! Would definitely recommend them!
Diana was very helpful! Thank you
Diana was very professional and helpful in helping us decide the size unit that we needed. We've had nothing but excellent service. I would highly recommend using the Public Storage on Bradley School Road for all your storage needs and meeting her.
Very clean space, Dianna was very helpful, rates better than nearby storage areas. Easy check in. Will recommend and would use again.
Five star service for sure! BIG thanks to Diana for all her help and assistance!! We will definitely recommend and use Public Storage again. Many thanks!
Diana was very helpful and (most importantly), honest. She didn't make promises she couldn't keep but was able to meet our needs on short notice.
I was referred to this facility by a family member. Great service! Although I could not get the unit I wanted at this time, Diana went out of her way to show me all my alternatives and was so pleasant !
I stopped by just to buy some packing paper and Diana treated me like a queen. She was so personable and interested in how my day was going. If I ever need a storage unit, I will certainly choose this facility and request that Diana walk me through the rental process!
I had a wonderful experience coming in and asking for information, the lady at the front, Diana, was very helpful and patient with our million of questions. She definitely made us feel like she cared about our needs. Definitely would recommend!!
I have been a customer for 5 years and my experience has been great due to Diana. If I had a question, Diana was my go to..if I needed anything, Diana was there to help. Diana has helped me through many sad situations with the contents of my unit & helped me more during Covid with some problems I was running into. If you have a need for storage, Call Diana as she will guide you with a smile and her knowledge.
Diana was fantastic. Thanks for doing a great job!
Diana was extremely pleasant and was happy to help get my storage needs taken care of right before closing time.
Diana is fantastic! This location is clean and very secure.
Great overall experience. Diana was a huge help and got me the storage unit I needed. Very clean and well kept storage facility. Would highly recommend.
Diana was very helpful and informative. Thanks Diana!
Diana Pupp gave excellent customer service, very efficient and friendly. I felt ver welcomed. Than you, Diana!
This is my first time renting a storage unit, I have looked at other options before and the prices were outrageous. Here at Public Storage the prices are very reasonable, Diana was very helpful, knowledgeable, and friendly. I would recommend anyone looking for storage options to contact Diana.
We received excellent customer service from Diana. We truly appreciated her assistance.
Diana was extremely helpful and efficient. She did a great job!
Cody was very professional. Highly recommend this facility.
We rented a climate controlled unit from Diana. She is one of the nicest, helpful people I've met in a long time. She took the time with us being ever so patient with all my questions and was a Godsend in helping us with the unit. She explained everything about the unit, the pricing and when the rent is due and how to move out when ready. She explained that when moving out, you have to move out before the 1st of the month to make sure you don't get charged for that month. She is a wonderful asset to Public Storage. She's definitely a keeper. Thanks Diana for taking away the stress of finding a unit.
Great customer service. Very courteous and accommodating due to delays in my schedule. Thanks so much, Diana!
I was a little scare, I never rented a storage unit before, but Diana was so helpful and kind. I'm so happy she was there to help me and guide me through everything, and she wasn't pushy! Five stars for Diana!
I had rented a 30 foot vehicle space online - the only one that showed available for my 31.5 foot travel trailer. Figured the 1.5 foot tongue space would be OK for outside parking. I brought my trailer to the PS storage site and checked in with Diane for the actual location and access of my spot. She asked the length of my trailer and she said that the 30' spot probably wouldn't support it, but I could try. After successfully parking the trailer, it was obvious that 30' foot spot was quite a stretch for the measurement of the slot (not close - probably closer to 25'...). However, Diane came down and said she'd see if there was a 50' spot available (nothing had shown up on the website for me.) Luckily, there was one available. The trailer easily and quickly went into the available 50' slot. Diane was a lifesaver. She handled the change in slot quickly, efficiently and happily. If it hadn't been for Diane's willingness to help, and do it with real concern for my plight, I probably would have simply pulled out and cancelled my reservation. Public Storage has found a true gem in having Diane as an employee.
Diane was a big help and amazing to work with in attaining my storage unit! The price for the cylinder locks (that Public Storage makes you buy - $20 per lock) are insane! Public Storage takes advantage of the renters, which is disappointing, but that has nothing to do with Diane and the fantastic customer service she provides! The location is nice and well taken care of, so hopefully I have a good experience while renting. I know as long as I have communication with Diane all should be well. I am waiting on a price concession because multiple prices were offered, and I have proof of one offer. I am still waiting on that to be reconciled, so I will update my review if there is no follow-though. Otherwise, go see Diane and she will be most helpful!
Diana was very helpful in picking out a unit. Location is easy to get to from interstate and clean.
Diana did a great job. 5 Star service for sure!!
Everything went really smooth and quickly. Diane was very helpful throughout the process. They had good social distancing procedures set up which made me feel comfortable. This was a very good experience.
Had a great experience yesterday. Diana was very knowledgeable and helped explain the paperwork.
The staff is very helpful and service was top notch especially Diana,the facility is very clean, easy to access the units, the extra services offered were explained to me in detail. I would recommended this storage unit to anyone living in the local area.
At the brawley school rd location Diana was very helpful and answered all questions with great detail also had great conversation throughout the entire transaction. Overall outstanding experience.
I would recommend for any storage needs. I was a customer for 3 yrs and my experience with the company was great. Good friendly,and professional.
Diana was very help and knowledgeable about the storage units and answered any questions we had. She provided exceptional customer service. The storage unit was clean and ready for us when we arrived.
Diana is the best! Great experience.
Diana was a tremendous help, in every aspect! Wonderful customer service AND excellent conversation. 10/10 would recommened!
Diana is awesome! Transaction was seamless! She is very friendly and did a great job!love the unit!! Great area as well!!
Diana and Kody were very helpful and courteous and made the whole process easy.
Thanks so much, Reed, for reaching out! I really appreciate your quick response! Could not have asked for better service!
Diane was super helpful, and made my first experience welcoming and fast.
Kody was awesome! He made it a very fast, easy, and simple to get everything handled to move in the unit.
Diana was very polite,courteous and friendly. She was very professional. Still friendly on little sleep night before
Diana and Kody are the best. From the day of placing my reservation, Diana was very helpful and knowledgeable about the units and what would work for me. She is a very nice professional person with exceptional Customer Service. Kody is also an exceptional professional person with spot on Customer Service. He upgraded my unit after the original one was rented out for the same price and then notified another store for me to let them know I would be going to their location. They are the best and deserve a raise.
Diana was very professional and helpful today!
Excellent service with Diana !
Fast, efficient, and courteous! I reserved a unit online and immediately got a confirmation call. When I arrived to rent the unit, Diana took great care of me and checked me in in record time! Smooth transaction all around. :)
Awesome service, quick in and out. Friendly.
Great service from both Joey and Diana. Always helpful, professional and courteous.
Diana and her staff are wonderful.
Diana was great walked me through the whole process and had me in and out quickly
Diana was wonderful and provided excellent customer service. You need more employees like her at your company.
Diana is wonderful! Super helpful.
Diana was great! Thank you!
Love this place!! Diana is the best!!! Keep up the great service!!
Diana was super helpful getting a storage unit for my mom. Thank you!
Kody was very helpful and professional. Great experience.
Diana was great!!! Very nice personality.
Kody at the Mooresville location was great. He explained everything in detail and was extremely knowledgeable. He represented Public Storage at the highest level with his customer service skills. We are so happy we chose this facility.
Property is always clean and staff is very friendly.
Manager very friendly and helpful. Units and facility keep neat and clean. Best price around.
Diana was amazing. She was very detailed and answered all my questions. She was very knowledgeable. Amazing customer service!
I was impressed greatly by this storage site. Clean and organized, and with phenomenal customer service (Brie helped me and was awesome!). Really got me out of a bind today. Thank you!
Excellent, friendly, professional staff! Clean and organized location. Diana has been awesome both times I needed help! Can't recommend enough!!
Kody was awesome and got us set up quickly! Pricing ,space and ease of access are also great features! Thanks so much to Kody for all of his patience and help!
Diana had me all ready and setup with the unit in less then 5min. We went down to see my unit and it was clean and ready. She provided friendly and quick professional service. Thanks so much!
The service was wonderful and Diana helped a lot even after office hours and that saves me a lot thanks a lot Diana 😊
Diana was very helpful. It was a pleasure to work with her. She helped me see what was available so we could make the correct choice.
Great service and facility was very clean.
I met with Diana to get a storage unit for my husband's work tools and she was nothing short of excellent! She showed me the unit before we started anything to make sure it would work for us. She went over everything very throughly. I would definitely recommend this facility to anyone who is looking for self storage and to speak with Diana if you get the opportunity.
Professional, accommodating and efficient. We needed a unit on short notice, then had to move our date up even further. They were very helpful and able to assist. Quick to respond and very easy to work with. I would highly recommend them for your storage needs.
I want to send a special thank you to Diana...regarding out storage unit. My husband is very ill and our kids were going to help us empty this unit #0703720...so I stopped the auto billing of $279 per month. Meanwhile, the kids could not come this month so I needed to extend our occupancy..Diana was so helpful doing this and she also really gave us extra personal care, knowing we are just going is so many directions. With thanks, the family of William Coon...Diversified Technology...
Diana was very helpful, kind, and friendly. We need more people like her in this world. She was a GEM. Thank you
Public Storage in Mooresville NC is wonderful! Diana was very patient and kind. I would recommend this place over and over again. Thanks kindness goes a long way!
Diana was very helpful and made the retaining of the storage unit easy. She reviewed everything and showed the property to make sure I was comfortable. Thank you Diana!
Diana was absolutely incredible help me with everything step-by-step and a great conversationalist I would recommend this property to anybody that would be intrested.
Purchased some boxes and supplies. Diana was a great help! Got what I needed quickly! Awesome service!
Diana was very helpful and professional.
First time renting a storage unit. Diana was very helpful. She made everything easy, showed me the unit just to make sure that it was what I wanted/needed. It didn't take too long to get the storage. I'm very satisfied!
I was going through a really rough time in my life and I needed to store my things and I had the privilege to have Diana assist me with all my questions, concerns and she was patient, caring and very kind. If I ever have to use public storage again I will go see Diana.
Diana was a pleasure to work with and Cody could not have been more helpful! I highly recommend this facility and both of them!
Diana was very helpful! She took the time to show me the storage unit and go over every detail. I have not stored my property yet, but I do not foresee any issues. Do not hesitate to use this storage facility!
I originally called inquiring about boat storage and Diana was very helpful in explaining availability and options. I passed by a couple days later and met with Kody who was also very helpful and professional with our need. We ended up renting the space we needed and happy with the whole quick and professional process. Thumbs up to location and the team they have servicing there customers!
Diana was super helpful and friendly in setting me up with a storage unit. She was super diligent in on making sure I had everything I needed when I moved in. She made my first storage unit a success!
Cody is very friendly stop in and say
Beautiful location,Kody was very nice
Very clean, well maintained facility. Secured my unit today and the manager, Brie, was excellent. She's friendly, helpful and efficient.
Property manager (Cody) was amazing. He showed me the units available, explained the entire process and I rented the unit immediately.
Friendly staff, easy access to units
They have always been so helpful. Today I went in to see about downsizing my unit to a climate controlled one. Kody was awesome friendly and had lots of great advice. He took me to see the new u it before I signed for it and he helped me make a very informed decision on how to make the swap. Thank you Kody for all of your help and knowledge!
This location is absolutely amazing. Great friendly service. Brie, in particular, helped a bunch with knowledge of packing supplies and how to correctly store my items.
The units and the facilities are clean, staff is helpful especially brie, very knowledgeable and answered all of my questions. Will recommend to friends and family
Great location and friendly staff. Diana and Kody were very helpful.
I first looked online to see what was available, then went to site to see if it would work met Kody and he showed me the unit I wanted 5x10. He was a little push about getting it today(cost 64 month) and not to do it online as it doesn't really reserve it. (Cost online 53 month and half off first month) I just said I would think about it never gave him my name. Went online the next day at 11:30 and reserved the unit. Got a call at 12:04 from Kody and said I should come on in and get the paperwork done before the unit got taken. I went in at approx 3pm and could tell that Kody recognized me. He started asking strange questions and acting weird. He said sorry that unit was rented in the morning, I said I see the game your playing and left. Immediately called him and asked how was it rented this morning when we talked at 12:04. He changed his story and I pressed him when did the guy get it, he said 12:15. I told him I was calling his boss as I wasn't sure what kind of scam he is running but he should know. I went up to the other location about 30 minutes later to see if would get the same story. Talked to Deb who immediately took an very condescending and arrogant approach and raising her voice. Halfway through the conversation she tells us a supervisor is listening, she had the phone on speaker, didn't bother to tell us that initially. Wonder why, we assume Kody was already running defense and called ahead. We talked to Reid a District Manager who took a better approach but said he had never gotten back feed back on them but there was nothing he could do. He said they don't get an incentive to rent onsite, but there has to be something as he made sure I was not going to get the unit. Well now they have some bad feed back. Don't go there, go to Kim at Outbox walked right in and she gave me online price and them when I offered to pay for the year she reduced it more. Oh yeah Reid said Kody should have offered the online price when I was there but he didn't. Don't go there go to Outbox.
Diana was exceptional. Her knowledge and professionalism were a pleasure to deal with.
Diana was extremely helpful and friendly - excellent service and great location!
Great experience dealing with kody,and Debbie. Very pleased and very professional.
Great experience. Kody is very personable
Spoke to kelsey on the phone about renting a storage unit, she was very paitent and helpful
Great service!! Miss Diana is the sweetest!!
They are great, the only place I will go
Convenient location and Diana was great to work with
Ms. Diana was very nice and personable. She provided a pleasant and efficient experience.
Positive experience with friendly and helpful Diana. Thanks.
First time using a storage facility. Ms. Diana was great to deal with on my first day. She was knowledgeable with the paperwork and had it completed quickly. Showed me the property and the spot I wanted to rent. I was very satisfied with my initial visit and every visit afterwards.
Have used the services for approximately 11 months and never had a problem would highly recommend
Mrs. D was so nice and helpful she even offered to help find another storage facility if they did not have one big enough for me.
Excellent customer service!
Diana was very nice and polite
Diana was knowledgeable, courteous and helpful. An excellent employee! The unit I rented was clean and secure.
These people have been great to work with.
Diana was awesome!!! Great experience!!
Diana was most helpful as we worked out the details of finding a large enough space for our travel trailer!
Great staff, very friendly and helpful. Glad i picked this place
Great customer service, super fast and easy. Thanks Diana for showing me around.
Great service from Diana!!
Diana was a great help! My husband and I had to move his mom out here from California after the passing of his dad. We needed a large enough storage space for a decent price. Diana answered all of our questions and was the friendliest, most helpful employee.
Diana did an excellent job getting us set up!
Diana was great awesome job
Excellent customer service on the phone and in-person (Kody). Very professional and secure.
Brie was very helpful in setting up storage for my mother in laws items. She was very friendly and knowledgeable and wanted to make sure that the unit I had chosen would be adequate for my needs
Diana was a great help with getting my first storage unit set up and going over all of the details!
Diana at store number 25912 was very helpful with getting us setup with our unit
Wonderful staff! Clean facilities. Diane was super nice and personable.
Friendly service and attention to details with any maintenance needed to the building. I've had a great storage experience here. Thank you!
Excellent service! Diane was extremely helpful and courteous. She was accommodating when I couldn't make my scheduled appointment due to illness. I would highly recommend this facility for storage needs.
Diana turned what I thought was going to be a disastrous experience into a productive morning. I walked into the office with angry intentions, but she did everything in her power to rectify the situation. She remained calm and professional during our meeting. I give her five stars.
Great deal on first month, helpful staff, clean, safe and easily accessible.
Diana was extremely professional and friendly. Definitely would recommend using this storage facility!
Great service from Lady Di, I would recommend to anyone asking..... Thank you
Amazing and very helpful staff!! Will recommend to all in the future.
Diana was very nice and helpful. I recommend
We have been looking around mooresville for about a week but diana sold my father and i on this place so we got the unit today. Thanks again for your help diana.
Diana was awesome. Very positive person and extremely helpful. She was understanding in my needs and did all she could to help me. Definitely recommend.
I called and the corporate office for a quote and the man I spoke to was great to deal with and then I got a call back right away from the staff there onsite - both people I have dealt with have been wonderful to work with - I look forward to having a great storage facility close by - easy access - clean and a great staff who are there doing a great job - thank you!
Diana could not have been more helpful. Highly recommend this storage facility.
Diana was great, She stayed after her time to go home to show me a unit and do the paper work Thank you
Diana was very helpful. She answered our questions, explained payment options and showed us an available unit. We went for information, but rented the unit on the spot. Diana was extremely friendly even when we interrupted her lunch. Highly recommend Public Storage.
Diana had great costumer service !
Great price and customer service!
Diana was just great. Extremely helpful! Rented on the spot!
Diana gets 5 stars. Excellent customer service and great attitude!
We are just moving to North Carolina and needed some storage. Diana was exceptional and very helpful, not just with the storage unit, but answering questions about the area. The facility was very clean and well maintained! I highly recommend to help solve storage issues!
Went to this location this morning to check out pricing . Had Kody, the manager on site today, take me to a few units to get a visual aid to help me in knowing what size I need. Have to thank Kody for helping me figure out what the right size would be for my stuff, and I definitely recommend using this location for future storing.
Very professional and clean.
Friendly Staff. I feel safe as a single lady going to my storage unit.
They were so very helpful and nice!!
Great climate controlled unit options. Friendly staff and they do a great job keeping up the facility.
Diana & Brie were very helpful and prices were reasonable.
Diana is wonderful to work with!!!
Service was good, unit was competitively priced.
Diana was excellent. Pleasure to work with. She even let me win a race to the storage unit. :)
Excellent service from Diana, very helpful and polite!
I went Saturday (2/2017) to reserve my rental. Upon arrival I was met Diana. She was immensely helpful. After taking me to actually look at unit, that was above and beyond. I really did not expect the unit to be that clean nor premises looking maintained looking.
Great location and very friendly.
Diana & Brie were professional and efficient making the entire process, including move in, a breeze.
Gate is always broken which goes against paying for a secure storage facility. My vintage/antique items suffered water damage due to rain water coming in the back of the unit through the wall, the back fence area is used for storage parking so you can't get around anyone else if they are parked in front of their unit and my unit & belongings were overrun with one type of spider and stink bugs. I've had to use foggers more than 4 times between summer & fall and went through several xtra large containers of Damp-Rid for water issues. At one time the gate was damaged and was inoperable for over a month or more, now it's just randomly stuck open. I have already rented another unit with U-Haul and it is better than I expected it would be. I am in the process of moving everything out of Public Storage for my own sanity & to save what value is left in my belongings.
Came up there to help my friend move had gate issues but david was very helpful he didn't really know what was going on with it but he showed great determination to get it fixed and made my problem his problem
Just secured a rental today, but Diana (office) was fantastic and I'm pleased so far.
Good experience all the way around. The call center lady was easy to deal with, she gave me a couple options and signed me up. Dianna at the store was great, really friendly. The unit was clean and ready to go... I have no complaints, this is my 3rd go around with Public Storage and each time make it easy and quick.
Diana was very friendly and helpful. The facility is spotless and and looks brand new.
All questions were answered quickly and efficiently. Every aspect was explained fully. Compared to others in the area who added additional charges and fees, everything was upfront. Highly recommend this location.
When I came in for a storage unit at this place I talked to Dianna she knew me and my boyfriend were looking for cheaper and to try and save money as much as possible. She sent me to Debbie down the road at a different self storage. These guys our the best at what they do
Very quick and clean! This is the third time I have rented with them. Highly recommend.
What else can I say? Great service, clean units and a wonderful & painless process compliments of Diana! She made everything perfect for us! Thank you. A+++
Diana was great to deal with!
Great staff and very responsive to questions!
Diana helped me move in with the greatest of ease! Everything was in order when I arrived, and in a matter of moments I was able to start moving my things into a 10x10 storage unit. I highly recommend Public Storage as a storage rental facility.
Diana was a pleasure to work with and very helpfull. The location in also clean and secure.
Diana got my large parking spot set up quick and efficiently!
Manager Kody was friendly and helpful
I am a happy customer! I called Public Storage on Brawley school road in Mooresville NC to store a piece of construction equipment for my company and found their staff to be knowledgable, helpful and professional. I was able to store my equipment the same day. Both Yelena and Diana made my rental experience at Public Storage easy and fun. As my business grows I will be needing additional space and Yelena has me on an notification list as additional space becomes available. I would definitely recommend Public Storage of Mooresville.
Moving from Florida, we underestimated our move and needed more storage space. Despite being nearly 100% occupied, Yelena at public storage took ownership of my problem and helped me solve it. I highly recommend public storage for anyone's storage needs.
Yelena was very helpful "downsizing" my storage unit.
I stopped in and yelena was very informative, I was looking for climate control which currently she did not have but she directed me where to go! Thank you yelena
Courteous, professional service. Everything was clear and easy.
Quick, fast, and easy, both with online reservation, follow up phone calls from staff and completing the rental agreement. Yelena was professional and friendly, Feel good about our property being stored here while our home is built.
We have two units and so far they've been very helpful. It's awfully convenient to I77!!
Great location and staff is always friendly.
Beautiful site! Brand new security gate. Staff was very curtious and helpful.
Great service, price and location.
Very smooth and straight forward process.
Great customer service easy to work with and will help you!
Came in to purchase boxes and some tape. I had no idea how much i would need, and the young woman Caity was extremely helpful. I needed boxes for my clothes and my wifes shoes. Caity showed me their wardrobe boxes and told me that they would be the best option for me. I loved them so much, I got six! Im going to be coming back for more in the future
I recently moved to North Carolina, and decided to give Public Storage a shot. Caity was very helpful in setting me up with all the necessary items to complete my move and more. She was friendly and knowledgeable and made every effort to make sure I got the best of everything that was needed. 10/10 would definitely recommend and return.
I met with Caity and she was wonderful. She was very knowledgeable and explained everything clearly to me. She answered all of my questions and was kind and respectful. I would recommend anyone to come here and I would recommend Caity as the one to help you out.
I would recommend this facility. Jessica was extremely helpful and polite.
Met with Jessica, and in just 1 hour we had our storage unit signed sealed and delivered! This property is very clean, well laid out for our deliveries. Her friendliness, and help full attitude made all the difference. She answered all of our question without fail. I would recommend this property to anyone!
Sarah helped us out with our storage needs
Deb is so energetic and wonderful to deal with. Very informative. Thank you! !
The service from Sarah behind the counter has always been courteous and professional.
Yelena was very helpful. Getting a unit was quick and painless. I definitely recommend this location for your storage needs.
Stopped in and Jessica was very helpful. Nice location.
Yelena is always so friendly and helpful.
It was amazing i highly recommend it, they dealt with my problems with out any hesitation
Jessica was great. Phenomenal service
Yelina did a great job helping us with our storage unit and making the experience an easy one.
Very professional, clean, and thorough move in experience. Heat controlled unit with provided secure locks. Office manager Yelena was very helpful with account sign up and storage tips. Buy your moving substantial supplies here for a discount.
Excellent service and very nice employees. Units are very clean and we'll kept!
Yelina was so knowledgeable. She helped me obtain wardrobe boxes and materials easily. Thank you!
Yelena made this process seamless and my obtaining storage space was done without any complications. She is a true professional. Yelena was knowledgeable about the Units and what I would actually need for storage space. Yelena was also polite and has excellent customer service skills.For someone using this type of service for the 1st time, it was immensely helpful and stress free. Can't say enough about the Yelena.
Yelena was really helpful.
Kelsey had great customer service skills. I would recommend this location to any and everyone in Mooresville. She was very patient, detailed and smile the entire time. It made my decision to place my things in storage at this location very easy. Great job Kelsey
Came in to view a property spoke to Kelsey she was very informative and helpful.
Fabulous and friendly customer service! Thank you for all of your help Yelena and Kelsey!
Deb, is without a doubt one of the best public relation people public storage has. She makes it fun to go there and delightful to do business with that location. We wouldn't think of going any where else for our storage. She is helpful and fun to be around. There should be more people in the world like her. Vern and Sue Schulte
Public storage Mooresville is the best place to take care of my business and personal storage needs. I have dealt with Deb and Jessica for going on 2 years and they go out of their way to deliver results that help me take care of my obligations and storage needs. I highly recommend the old school American service at Mooresville public storage.
I recently moved to the Mooresville area and I went to the location inquiring/shopping around for a unit. The property manager Deb was fantastic! Very knowledgable and great customer service!!! THANKS DEB!!!
Deb is great! I didn't know what size unit I needed . She was very helpful . She made everything so easy and stress free. They also have everything you could possibly want from boxes to tape to mattress bags.
Ms Deb was great!! We had to rent a storage unit for my parents who are relocated from Fl. She assisted them amazingly via phone during a move that has been extremely complex for them . When we arrived at the office she had the contract ready and explained everything that they would need. I cant say enough how pleasant she was. We would recommend this facility to others because of the great service we received from Ms Deb . Thank You again for all your help!! The Carrolls
I was very pleased with my experience here. I wasn't sure exactly what I should rent to best suit my storage needs, but Jessica and Deb were very helpful and able to answer all my questions. They got me set up with exactly what I needed. Thanks guys! Very helpful and friendly staff. Highly recommended.
I have been renting from Debbie for some time now. She has been a blessing when I need to add a new unit, keeping me posted on openings. She knows her inventory and all aspects of running this location. Its hard to find someone who cares about her clents and is a pleasure to work with. Debbie is stellar ! Diana G.
IM WRITING FOR TIFFANY ALEXANDER I WOULD LIKE TO HIGHLY RECOGNIZE DEBBIE THE PROPERTY MGR. AND RICHARD THE DIST. MGR. AND CUSTOMER SERVICE REP. SHEILA FOR THEIR SUPERIOR CUSTOMER SERVICE AND I HIGHLY RECOMMEND PUBLIC STORAGE AT MOORESVILLE NC TO ANYONE NEEDING STORAGE. THIS COMPANY PROVIDES TOP NOTCH SERVICE TO EVERYONE. SINCERELY TIFFANY ALEXANDER
Deb was fantastic!!! She was so thorough and complete, going through everything, showing us different units, and keeping a great smile and sense of humor the whole time! I would highly recommend going to this site if you need a storage space. Deb is a seasoned employee and is very helpful that I will just go back to visit with her in the office, even if I don't need to go to my space that day! Thanks, Deb!!!
Deb and Jess are extremely helpful and an asset to the Public Storage group. Great people. Great property well maintained. Nice location
Getting this storage unit has come at a very stressful time in my life and walking in a being helped by Debbie & Jessica was a blessing. They helped me tremendously and are the most pleasant women I have ever talked to. I would recommend Public Storage to anyone because of these two ladies. Not to mention how clean and secure the units are. Very happy with my decision!!
I had an excellent experience with Deb! She was willing to stay a little late to help me find a storage unit. Its refreshing to see great customer service. I would highly recommend coming to see Deb if you need storage!
Debbie was fantastic to work with. She made my move from another state a lot easier by taking care of things here for me prior to me arrival. Jessica was great and very knowledgeable at check-in.
Deb did a great job getting the right storage unit for me.
Great customer service from Deb and Jessica!! Great facility Very clean
It was great everything was so easy and we are going to love out new storage unit! Thank you!
Great customer always a pleasure
Customer service was five star
Jessica and deb are very knowledgeable and friendly! They helped me retrieve my gate code, and showed me how to find it in the future.
Very happy. I have had a unit there for over a year. I went and cleaned out some items and needed a smaller unit. They helped me so much gave me a smaller unit that is saving me $50 a month. Gave me 24 hours to move all my things. The employee is so nice and helpful. Their hours are good too even open Sat and Sunday. I am sorry I can't remember the lady's name that was working each time I went. She was always helpful. I think I kept her from lunch today. THANKS so much now I am not spending as much.
Jessica was GREAT to deal with! She was extremely friendly and even walked through the rain with us to be sure we were 100% satisfied with our spot to park our 5th wheel! Check in was fast and easy and everything was thoroughly explained.
Jessica was very helpful and not afraid of that cold rain just to help me loading.
Public Storage in Mooresville is my first encounter with paid storage solutions. Debbie showed us several climate-controlled units, and explained the packing materials. Overall good impression of the facility, and Debbie is a very personable and informative. No decision made yet, but Public Storage seems to be a viable solution.
Deb is wonderful....always a smile and kind word when I walk in to pay my rent. She does not even have to ask for my name now! Very knowledgeable of the services available.
Although I was in the office to let Deb know that I was no longer in need of our storage unit and would be leaving, I was impressed with her attitude and willingness to help me. I know where we will go the next time we need a storage unit. Thanks for everything.
Awesome facility!! Debbie and Jessica are great! We're new to the area and they took time to get us familiar with local attractions and sites. Highly recommend this Public Storage!!
Public Storage in Mooresville is great. Deb, the property manager, is very helpful and has the best customer service skills. I would recommend Public Storage in Mooresville to everyone. The customer service is wonderful and their prices are very reasonable.
Deb and jessica were super helpful and im so glad that I found them! They answered all mu questions and helped me with everything I needed!
So Yesterday I met with Debbie and discussed getting a space. She was so nice and helpful. Today I went back and booked our storage. Thank you Debbie for all the help.
When I first went in here I had no idea what to even ask. Jessica and Debbie were very helpful! They answered all my questions and explained everything very understandably. They were very friendly, a smile never left their faces! It was very clean as well. Nice atmosphere. I definitely will return!
I was given the best customer service by Debbie and Angelica they were very friendly and understanding I would definitely recommend this location.