Public Storage Self-Storage Units at 20080 Allen Road, Trenton, MI
Address
20080 Allen Road Trenton, MI 48183
Office Hours
Mon-Fri 9:30 AM - 6:00 PM
Sat-Sun 9:30 AM - 5:00 PM
Gate Access Hours
Mon-Sun 6:00 AM - 9:00 PM
Storage Facility Features
Boat Storage

Car Storage

Outdoor Storage Units

Property Manager Lives On-site

RV Storage

Small, Medium & Large Storage Units
Office Hours
Mon-Fri 9:30 AM - 6:00 PM
Sat-Sun 9:30 AM - 5:00 PM
Gate Access Hours
Mon-Sun 6:00 AM - 9:00 PM
Storage Facility Features
Boat Storage

Car Storage

Outdoor Storage Units

Property Manager Lives On-site

RV Storage

Small, Medium & Large Storage Units
Close Location Details
View Location Details
---

5'x5'

Outside unit

Drive-up access

---

5'x5'

Climate Controlled

Inside unit

1st Floor

---

5'x10'

Climate Controlled

Inside unit

1st Floor

---

5'x10'

Outside unit

Drive-up access

---

10'x10'

Outside unit

Drive-up access

Climate Controlled

Inside unit

1st Floor

---

10'x15'

Climate Controlled

Inside unit

1st Floor

---

10'x25'

---

10'x20'

Outside unit

Drive-up access

---

10'x25'

Climate Controlled

Inside unit

1st Floor

---

10'x30'

Outside unit

Drive-up access
Nearby Self-Storage Locations
Self Storage Near
9300 Pelham Road
Taylor MI 48180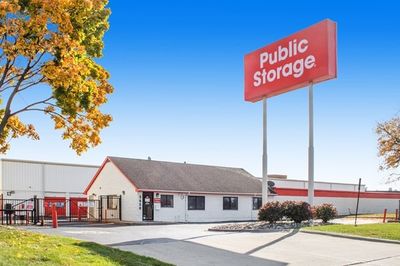 Self Storage Near
3650 Enterprise Drive
Allen Park MI 48101
Resources from the Help Center
See what fits in different storage unit sizes
At Public Storage, You'll Always Find...
Keypad Access

Friendly Staff

Month-to-Month Rent

Moving Supplies Available

Free Parking

Well-Lit Facilities
Reviews
( 366)
I left Public Storage due to a latch issue on my unit preventing the lock from engaging. Unfortunately, their maintenance crew was unable to fix situation after a month and they couldn't promise reimbursement for me to hire helpers to move my heavier items to another unit. However, the office was not at fault and tried their best to resolve the scenario. I was worried I would be charged for an extra month but their branch manager waived the charges. Ultimately, not a bad place to store your items if you are responsible about making payments on time. I recommend new customers thoroughly test the lock before completing their purchase.
Tanisha, Dawn and Sherri are awesome. They help with any problems. Help with the right size unit and great price.
Great service from Public Storage!! Both ladies I interacted with were very nice and helpful.
Sherri and Dawn Were extremely Helpful providing me service to check in Dawn was Knowledgeable about the Climate control Facility and preferred an awesome spot for me. Sherri was very helpful and personable while professional!
The staff there was amazing. Answered all my questions.
I had a great experience at this location Tanisha went above and beyond helping me switching my unit from indoor to outdoor overall great
Smooth and simple set-up process and very nice clean facility. Dawn and Sherry were so welcoming and patiently explained everything. Highly recommend!
Had the most wonderful experience with Dawn & Sherri in the office, very knowledgeable & professional. We're planning on moving in the near future & we're looking into different places to safely store our stuff when the time comes. We will definitely trust this company moving forward. Thank you for your kindness and we cannot wait to do business with you in the future!
The team here went above and beyond to make sure I got the right unit to fit my needs for the best price. Thank you to Sherri for the smooth and friendly check-in and to Dawn for getting me into a space that works for me!! The place is clean and easy to access and I'm so glad I found them after a rough move.
Prices are too high and go up every 6 months to a year.
Tanisha and Dawn are very helpful! Great experience with Public Storage
Excellent facilities. Employees were super helpful! Highly recommend it!
You are the first storage building I'm not screw me over on my storage thank you for not doing that
Tanisha and dawn good to me
I liked very much talking with Tanisha.. Very friendly and a joy to talk to!! Thank you
Tanisha and Dawn provided great last minute service. A great solution to a bad day
Dawn and Tanisha were so helpful and friendly! They made the process smooth and easy and work very well as a team to make sure I was taken care of. Grounds are clean and unit is in good shape. Highly recommended. Thank you Ladies!!
Tanisha is so helpful…at the end of first shift she still helped me
I had the pleasure of working with Dawn on getting a storage unit. She was very informative and detailed about the process and it was very quick! The location is also very clean and well secured, that means a lot to me. Thanks!
Tanisha ,Dawn and Tjuanda are so helpful every time I come in. Very patience to help me.
Great service from Tanisha and Tjuanda.
Dawn and Tanisha excellent customer service. Very professional people.
This was my first time renting a storage unit and even though I could complete the process online, I decided to finish my paperwork in person to get a feel for the facility. I am glad I did. Dawn guided me through the process without a hassle, showed me the storage unit I had chosen to ensure it would accommodate my needs, and was so friendly and helpful! Tanisha was also working that day and I overheard her helping a customer whose unit wasn't even at this specific facility. They were wonderful and I feel at ease knowing, if I have any issues, I'll be dealing with incredibly caring and lovely people.
Yes Dawn was amazing! Fast, professional and super nice. I like this place already.
Excellent service from Tanisha. She was very professional and patient with me. This is my second unit and I recommend this facility to anyone who's in need of a storage.
Wish I could give it 0 stars. Horrible management, units need care. No flexibility. I'd never again, and will stop anyone I know or cross.
Keyco customer service was great she helped me in every aspect keep her around
Tanisha & Dawns customer service was great ! They are so helpful and made everything a smooth and easy process!
They were so great. There level of professionalism was prodigious and next to perfect
Tanisha an dawn was a great help, customer service was pleasant.
Keyco was professional, had answers for any questions I had, walked me through everything and was out of there less than 15mins. Thats how you do business
Staff polite, knowledgeable, helpful. Facility very clean. Dawn assisted with all my questions/concerns. Would definitely recommend and use again if needed.
Dawn is professional and friendly. She made my experience wonderful!
This facility has been a nightmare. We are trying to move out of our home and can no longer access the heated storage unit. There has been no power to the unit for a week. The property manager Dawn does not answer the phone. We've wasted several trips to the unit now unable to unload. We are getting no help from corpoeate either. They just transfer us to the property manager who doesnt answer phone or return calls timely. We have no idea if this issue will get corrected and are running out of time to get moved out of our home that has sold.
Dawn was absolutely wonderful! This is my first time renting a storage unit and Dawn made the process easy and painless. I trust that my belongings will be safe at this location. Dawn went over the protocols and procedures they take to check units each night. I appreciate Dawn's time and attention to detail. I love that their climate controlled building is fairly new as well. Highly recommend!
Keyco is very professional and does all that she can to provide excellent customer service. She is an all around respectful person and tries to ensure you the best experience at her location. Public Storage made an awesome choice with Keyco as an employee/representative.👍🏾👍🏾👍🏾👍🏾👍🏾
Keyco great customer service and very patience with customer.
Keyco is very professional keep her around.
Keyco has been such a good comedian and professional young lady she rock ☺🤩And Dawn was very nice and professional with these 2 girls u gotta meet them defiantly make good team players and get the job ✔ store here u won't be sorry.
Great personality professional n kind I think public storage is blessed to her a employee
Keyco and Dawn gave us great service today! Everything was smooth and fast! They took care of all my needs and we appreciate their caring customer service!
Customer Service was A-1 been storing for years here and with all the work I see need to be dome Keyco and Dawn gets the job done these girls are on top of the game.
It's been a absolute pleasure to store here Keyco has been wonderful and very helpful in helping me and my husband who also is handicapped helped us move the heavy things in unit she didn't have to there's a god keep doing what u do we appreciate u.
Key was an amazing help for me today at public storage in trenton, MI! I was running so behind trying to move n pack it was 5:45pm and she still let me get not 1 but 2 carts to move my things to my unit and stayed 20 mins over to make sure I could get all my stuff unloaded. She was a huge help and so nice and kind I will definitely be recommending this place to all my friends and family! Not to mention it's extremely affordable and clean and secure! Thanks again Key!
I'd like to say keyco and Dawn did a great job getting my organization set up. Explain everything, very friendly and always smiling and happy. Thank you for your help ladies.
Keyco and Dawn were amazing! Extremely friendly and helpful! Thanks so much!
I wanted to take a moment to express my gratitude for the exceptional service I received from Dawn during my recent experience with your Publuc Storage. From the moment I reached out for assistance, you were incredibly responsive, helpful, and displayed exceptional customer service.
Great place. Easy to rent
I would just like to say anytime I ever need storage again, I will be coming back here. Dawn at this location has excellent customer service skills and immediately assisted me when I needed it the most. Also this location is very clean and go out of their way for their customers 😀!!! Wouldn't go anywhere else.
Keyco was amazing! She went over and beyond to help me! She was the absolute nicest and sweetest to deal with.
Everybody works there is great and very helpful.
Clean, secure facility, helpful staff and competitively priced.
Manager and staffs are so great and helpful and friendly. They make sure you know what is going on with your storage unit at all times. And thank you so much for being wonderful people.
Thanks Dawn for making my experience great when i came in the office to get my storage unit
There's hardly ever anyone there if you need help. If there is, you have to be palm-colored to get some help around there. Take it how you will.
I went there to get a storage unit and keyco was amazing dealing with me and my father I just wanna say thank you keyco for being so helpful and awesome u rock and I'd be glad to refer more ppl to public storage
Visited with my son. Easy to enter with code. Dropped stuff to the unit. Total trip took only 15 minutes. They need to fix the exit code stand from the climate controlled units. The app didn't work either.
Keyco I like her services
Thank you Dawn from the great customer service. I appreciate the accommodation!
Keyco was extremely friendly and made the process less than 20 mins to get the unit placed in my name. Wonderful experience.
I had been a tenant here for over 3 years and the previous management team was fine, and I had not realized how important a great management and team could be. Keyco and Dawn made sure that everything was clear and taken care of from the moment they stepped on site and until I moved out this week. They saved me money in the end and saved me stress and made moving easier. Hard to explain how helpful and friendly they are but go find out yourself!
Excellent service with a manager that is more than willing to go that extra mile to help you. The units are clean, the area secure and most of all the ease of access let's me reliably come and go with confidence. My only complaint is that I didn't come here sooner!
Dawn is awesome! Give her a raise!!!!
Keyco was very informative and definitely has the perfect personality to run thus place she was very helpful and and answered all my question. She's definitely n asset to your company. Would definitely be back in the future to rent again.
Keyco is great. Thank you
I have wrkd with keyco at brownstown public storage. She's absolutely professional n very courteous. Has gone out of her way to help me. Also dawn is very helpful with my transfer of units.
Keyco was incredible and informative! She made my experience with Public Storage the best it could possibly be. Thanks Keyco!
Dawn & Keyco we're knowledgeable and extremely helpful. Would highly recommend either of them for a wonderful experience.
Dawn and Keyco' were extremely helpful and friendly.
Had the best experience one could ever have at a storage facility! Keyco got us in business and ready to go! Would 100% recommend. She made the whole experience a blast!
I appreciate when individuals that work with the public are professional and informative. Keyco is friendly in additional to being all of the above she was patient in addressing all of my questions. I'm happy I decided on this location.
I came in to find out how public storage could help me with my storage needs. Keyco was the absolute BEST! She was professional, knowledgeable, and let me tell you her personality is amazing! She has an infectious smile and I left feeling my needs were met! Definitely recommend!! Keyco is also the employee that will help grow your business!
If I could give 0 I would I booked a storage with them for 8 days and was charged for anything they could think of I initially got a email stating an admin fee which I said ok 30 dollars and 1st month rent 1 dollar I left almost paying 100 bucks and when I called the lady had no idea why I was charged so much that she would call me back I called her back and asked for the manager to call me she then continued to make up charges that the receipt definitely didn't verify all I seen was I was being charged for my second month when I was there 8 days and out before the first then she said it was a move out fee as well wow
Key o is an Excellent "5 Star" employee! Always has a smile and eager to help. Your company would do well to hire more like her…she deserves a raise!!
Keyco! She needs to be running the District! She's awesome! Alot of patience and above and beyond her job for me at close on a Monday! Give her a raise!!! Give her more peeps and it'll be a well oiled machine here! She is awesome! God Bless you and yours ma'am!
Keyco made sure I had an excellent experience. Very helpful and knowledgeable. No surprises and extremely personable. I'd give her a 10 if I could :)
My experience at this public storage location in Trenton Michigan was exceptional with the representative Keyco especially because she was by herself and took care of me with out getting sidetracked or frustrated and I think it is unfair she was by herself but she still excelled..
Access to the entrance is frequently blocked by massive rock-hauling trucks that don't move until the job is over, so you're forced to walk with storage items in hand through the gate. This is on top of there never being an on-site employee to ask for help, and the support number to call on the door loops you around and around so you'll never speak to a human.
I called to inquire about a unit and I told them price to high.. now I keep getting unwanted phone calls..
I did have an issue with the Allen Rd location, however, the district manager contacted me and was more than happy so speak with me about what went wrong and then resolved the issue for me. Unfortunately I do not remember his name but he was very kind and was very willing to help me.
Would like to update my comment about the service recieved. Everything was rectified with awesome results. Thank you so much Wayne you are the best. Just a hiccup in communication, but everyones very professional and polite. Thumbs up to Public Storage.
Kristine she helped me a lot nice personality
Quick and efficient , Love the app to open the gate
The women I have been dealing with the last few days had been amazing. She has helped me out so much. She's super nice and knowledgeable on what you might need or not know that you need. Shes got a great personality and it shows in her work. Couldn't ask for better service. I'm horrible with names or id give her a shout out.
She's really helpful and really owns what she doing she is the only one I want to deal with
So so Public storage seems cheap. Their store signs seem old and faded so spend some money to advertise better.
The best decision my husband and I have ever made ( regarding storage) has been to land on 🌍 planet public storage featuring Ms. Kristine. I really don't think another company would have worked so hard to make sure their customers are satisfied. Kristine is the hostest with the mostest and I have had the most awesome experience thus far, please note: all my storage needs have been met. Lastly if you need storage Trenton Public Storage is wonderful, professionally managed and soon we will have access to a CLIMATE CONTROLLED FACILITY aswell. Kristine, Kristine, Kristine, Here's a toast to the best property manager I've ever come accross 🍾🍷!
Kristine was Awesome!!! Very welcoming and pleasant, She answered all my questions, and helped me to the best of her ability and got me the storage space, I needed. I would definitely recommend this location to everyone!!!
Goes there only on government related business.
Place is not kept in the beat of shape. The road around the outdoor storage is pretty bad especially when it rains. The road to the indoor storage is paved and ok
Definitely recommend this place. The property manager is very helpful and understanding. The location is very convenient and close to everything.
I was surprised they offered commercial parking so I was very skeptical. Now that I tried it. I honestly recommend it. This place has a lot to offer and very supportive to business owners.
Clean and friendly property manager
Jezlyne was very friendly and efficient. Quick confirmation and easy process to get setup.
Online special was good price, Staff was pleasant and amenable.
Great management well kept place
Well they went up$20 during a pandemic for no reason, now they want$10 to pay automated! Rip off!
most definitely the best rental storage I rented
Kristine is very nice and helpful. Met my storage needs.
Kristine was an absolute pleasure to do business with. She made moving from Storage Rentals of America in Taylor an easy decision. I was very happy to make the move knowing I was going to save close to 35% a month.
My friend and I went to rent a storage unit last week. When we arrived some lady with a pathetic bun showed us the unit and we agreed to pay the $64/mo at 50% off. When we got in the office we stood for a good 30 mins because no seats were offered and the lady had to redo the process 3 times, asking the same questions over again. Then gave us a bunch of hidden fees we were expected to pay. Then when we were signing the contract a different monthly payment popped up and she said "go ahead and sign I'll have my boss change it later." At this point I could not trust her. Then when we went to pay we wanted to use our credit card for a reason! But the machine wasn't working, then we tried debit. She asked if we could go get cash because it would be easier for her! We left and went to the storage unit on fort street. Very quick, way more professional and no hidden fees! And the workers were well dressed and very nice!! So I would not recommend coming here unless you have a lot of patience for foolery.
Would highly recommend this storage facility.. I stored my new camper there for the first time today and the two ladies were very helpful... Jodie did a fantastic job on her very first customer which was me
Couldn't have asked for a better experience. Kristine was very helpful and knowledgeable with the entire process and all of my questions. I wouldn't hesitate to recommend this location for anyone looking for storage solutions.
Kristine, manager, was extremely polite and efficient. I found her up front reminder of necessary paperwork prior to check in was not only very helpful, but it also made the overall process quick.
Kristine customer service is great she has great people skills.
I am giving Kristine at the Trenton Public Storage five stars and I would give her ten stars if that was an option. She is the only reason both myself and my family return to the Public Storage located in Trenton, Michigan. She is knowledgeable and a pleasure to do business with. I didn't see her for a month or two and had to deal with others who weren't customer oriented at all. I went back in person today and to my great relief Kristine was back on the job!! Keep up the good work Kristine!! I have another potential customer that is going to come in and rent a storage area this next week! Welcome back!!
Kristine was great. Glad we went with Public Storage!
Kristine was so helpful and friendly.
Tameka was so nice to me ,she was so helpful thank u so much from Earl
Very smooth experience - efficient and Lamela J. was great and accommodating. Recommend!
Kristine was very friendly and helpful!
Kristine was super helpful getting my storage unit setup. She made the entire process go smoothly and answered all the questions that I had.
Kristine was great with every part of the process. Customer service was the best I have ever experienced
Corporate tried to raise my rates after being a loyal customer for over a year. This location was very helpful in not only disputing the raise but also getting my rate lower than it was before.
10/10 Lamela was a great help!!!
Kristine was very friendly even though I was the last customer of the day she was polite and helpful.
Kris was soooo helpful and the facility is very clean.
Kristine is extremely helpful and kind. Definitely the place to go for your storage needs!
Kristine is great such a great person
Kristine, the property manager, is friendly, efficient, knowledgeable and very direct as she explained the property storage terms and contracts. She possesses excellent customer service skills and practices. This location is well-secured, well lit and I like that it is monitored 24/7. It is clean and well laid out. The prices are mid-level; not the cheapest, but not the most expensive either. A good value for the security and convenient hours.
Kristine is very friendly and her customer service is great.
We've been a customer there now for about 2 yrs. never an issue and great communication skills.
After a mess of a move , Kristine was there to help me find the storage unit to best utilize my space and she was uplifting, friendly, and an asset to the team. I recommend Public storage. For my first time needing a storage this was a good choice.
Kristine really helped me out on such a short notice.
Great service and good prices. Would use them again.
If you're looking for a storage unit in the area, this is your place. They run great deals and the manager Kristine made the process quick and painless (and as an added bonus she's incredibly nice!). The property is safe and secure. I would highly recommend.
Kristine was very helpfull and a pleasure to work with..Thank you and have a blessed day
Kristine was very friendly and professional,she helped me get the most space for my budget i would highly recommend these guys
Poor customer service. If you get a day behind the rates skyrocket. I will never use them again.
Super easy rental experience. Kristine was very helpful and attentive.
Kristine was great! Very knowledgeable & helpful! Thank you!
She was very very nice!!!!
We were were given detailed instruction on the use of the facility and shown around to chose the site to park our trailer. Kristine was very professional, efficient and friendly. The in and out code is a plus as many places require you to get out and unlock a chain and then relock after entering.
Personel very helpful with any questions. They go above and beyond trying to help with storage questions and concerns.
Very nice,polite, also very very helpful and understanding, works with their customers to make sure there's a great working and understanding relationship between management and clientele. Never been more pleased with a storage facility's personal.
Very helpful. Always here when I need them.0
Great Customer service! We'll definitely use public storage again anytime we are in need, the staff here made everything smooth and easy. Thank you!
Kristine was awesome with helping me out.
Jasmine and Kristine have been nothing but so good to me. I highly recommend this storage place!!!
Five star service, but the boat storage should be open 24 hours a day❗
Kristine is so friendly and always a joy to see.
Every time I go there Kristine is always so smiley and friendly. Best worker ever
Kristine is always pleasant to talk to and very polite.
Kristine is great! Always friendly and ready to help!
How do i get out im locked in and my code is not working and no one is her
Excellent service christine was awesome
Katie was very helpful and informative
Kristine was very helpful in choosing the right spot for me. Would highly recommend
Really helpful staff. I wasn't sure what size storage I was going to need and Kristine was more than accommodating my concerns. Who knew? Anyway. All the boxes fit and that saved me some money and headache. Thanks Kristine!
Excellent services rated for Kristine and Jasmine. Thank you for assisting my fiance David White.
Kristine was super helpful. I highly recommend them! Very good experience!
Kristine was great. We had an 11:00 am appointment, but thought we would lose our spot. We showed up at 9:30 am on the dot. Before she even had a sip of her coffee, we viewed one of the last spots available and signed. Then she got her coffee. LOL Great personality and helpful person.
Kristine was the absolute best person I dealt with on one of my worst days ever!! She was kind, considerate and so easy to work with. She got me set up quickly and efficiently and to say I was pleased is a super understatement!!! Kris Szubeczak 2019
I came in and jasmine was very helpful she had me in and out provided all the information I needed and I would recommend this location to everyone need more people like jasmine in customer service
Fast and great customer service!
Friendly, helpful customer service. Kristine was very helpful, going over all details and showing me my storage space. Highly recommended.
Made my reservation ny phone and everything was ready to go when I arrived. It was quick and easy and they had everything that I needed there in the store. The staff was very helpful.
I came in to rent a unit the people was so nice and helpful .
It's always so nice to speak to a person and Kristine was so helpful!
Rented a parking spot for my pickup truck and the girl kristine knows her stuff super helpful and very nice...
Jasmine was very helpful and answer all my questions. With being a young adult people look at you like your stupid but she answered all my questions and didn't be little me.
Don't think they should have set hours I should be able to get my items whenever I want.
Kristine was very helpful and made sure I knew everything that i needed to and made sure I understood everything, thank you
Kristine is Awesome ! She is extremely knowledgeable about the process of moving and storage. She was very insightful regarding the space and the best way to maximize tts usefulness. We talked about the packing process and how to prepare for the move to possibly save on labor cost. She really knows her stuff. I feel so much more prepared. Thanks Kristine for your genuine concern. You ROCK!!!
Friendly Staff. Clean. Well Managed.
Kristine was the best, very informative, super friendly. Units are clean, rates are comparable.
Lisa gets an A+ for exceptional service.
Kris is awesome. Very helpful and caring to the customer needs. Thank u
Very clean and Great Labor day prices. Kristine is amazing, answered everything and very helpful, she is the reason I will be back
Kristine was amazing and so nice!! I'm glad we called this location on Allen Rd. I recommend Public Storage to everyone!!
Kristine was an absolute pleasure to work with. I had never rented a storage unit before so it was stressing me out. She walked me thru the process, showed me the unit and helped me determine the size I needed.
Kristine was very professional, pleasant, friendly and knowledgeable. She took time to show me more than one unit. This allowed me to make a choice. I really appreciate her patience and how welcoming she was. Thank you Kristine
I needed a temporary storage unit for my Father's things after he passed. I explained the situation to Kelli and she was very helpful in getting this accomplished.
Kristine was very professional and helpful, facility was clean and presentable.
Kris (Kristine) was excellent! She was extremely thorough and professional. Super easy experience.. definitely recommend this location!
Kristine was very helpful not only in the storage space but also made helpful suggestions on packing to put Into storage.
I have used this location for 2 years. Great staff and I like that you can access the storage lot 24 hours a day when you get permission. There was a mistake with my access code at 10pm one night and I called public storage and they reset my access code. You can reach their help service anytime. I did not have to wait to talk to the manager the next morning. The only thing keeping my rating from 5 stars is the back storage lot is not well cared for.
Kristine was awesome. Very knowledgeable about the storage sheds and how to operate the door and lock. Made it easy to understand the sign-up process. Will definitely recommend this facility.
Kristine was very informative and respectful, she helped me tremendously. Shes a great customer agents.
Polite. Friendly. Answer all of my questions. Clean. I am very happy here.
Very high priced 160.00 for a 8×10 unit
Kristine was helpful and made it easy to get a storage unit that fit my needs.
I found it very easy to both recieve a unit and to understand everything about the unit. Hailey was amazing and so very helpful! Large props to her!
Several things to be aware of when leasing from Public Storage: 1) Needed a facility for 6 months. They know you will likely not move your stuff when they increase the rent, mine increased by $24 a month before I made it to 6 months. 2) I was also told I would only be charged for the days used on the last month but once I vacated mid-month I was told that I forfeited the remaining 15 days of the month. 3) My unit had water leaking on the floor from other units. If you store anything (furniture) that absorbs moisture you will need a climate controlled unit. 4) mandatory monthly insurance is a joke 5) the special lock you need to purchase from them is a joke as well, you will likely never find another use for it with its unique design as it only works on their doors.
Kristine was awesome to work with. She welcomed us and made us feel like our belongings would be safe and secure. She made the process quick and easy. We definitely chose the right location.
This place is my go to for storing my college stuff!! Hailey was friendly and very knowledgeable on my storage unit!!
I have rented from this location many times and Kristine is always a delight to work with.
We have been using Public Storage for months now and Kristine is a wonderful, caring person and would definitely recommend using Public Storage.
Kristine the manager was very friendly and helpful on everything I needed she was amazing thank you for everything.
I was Terry's first official customer and he was very helpful and polite. Chris was there to help him out and both of them made the process of renting a unit very easy. Terry made sure I was happy with the unit before we signed the agreement.
The property manager, Kristine, was very helpful and informative. She even offered products to help protect my items while in storage. The facility is very clean every time I go in there.
Hailey worked hard to get us in the RV storage area. The first spot was not ready or could not be used and she got us in another available spot. They are a little more expensive then other spots we have parked our RV but location is great and people were easy to work with, all payments are electronic and easy to use.
Kristine checked me in and got me set up. Very helpful and informative. Thank you for all your help, great job.
After a short time my few went up. I budget my money and travel from Belleville to Trenton to use this storage. I'll be looking for another with a more reasonable price.
This Morning I needed to get a storage Unit , on one of the worst snow days of the year ! I went back to Public Storage where I have had nice experiences before! I was not sure what size storage unit I needed , so I am Talking to Haily the employee working that day an asking her some ????? She let me know everything they had., showed me on the pamphlet on what each unit can hold. An also took me out to each one an showed me in the inside of those units, she had to go out in this cold snowy day to show me,!! She was very professional an was on top of everything that needed to be done to get me into my unit ! Thanks Haily !!
Hailey was a very big help with all my questions, has a great attitude. She is GREAT. Thank you Public Storage
Went to the office today Hailey was a great help. Thank you for your positive attitude
Very professional and helpful.
Kristine was amazing she got me in asap and helped the entire process. Highly recommended!!!!
The location is perfect for our needs. The grounds are clean and well kept. Kristine is great to work with. She is very knowledgeable of the produces and services offered.
It has been great working with Kristine at Brownstown Twp Public Storage. She has helped me convert my unit from the original 10x20 size to smaller and finally to my 5x10 unit I've had for about a year now. Kristine is always at work when I show up, easy to get along with, and helpful with any of my concerns.
Kristine was very cordial and helpful in getting me into my unit. Thanks!
Getting ready for a very stressful move and I decided to look for a short term storage locker near my new house. I stopped at this location and met with Hailey at the counter. She was more than helpful, showing me several different lockers and answering all my questions. She is a fine young lady and an excellent employee for your company!
Lady wrkn the front counter helped me with my storage unit & had lots of info 4 my & answered all my questions
Staff was wonderful to work with!
I was very pleased to get a great deal & Kristine provided the best, friendly customer service i have received anywhere in a long time! Kristine thoroughly explained everything to me, answered all my questions & was just all around pleasant to talk to. I was going to get a unit at a different location closer to me but this location had WAY better deals so i opted to drive a little further & i am glad i did. Keep up the good work! I will definitely recommend Kristine, this company & location to others! Thank you.
Kristene was very nice, patient, informative, and helpful during this crazy relocation for my family. Kathy/Cathy (I think) called me for WELCOME WEDNESDAY which scared me b/c I thought something was wrong. She was very nice.
Nice, Friendly and perfessional people . Clean facility and just what you look for when your storing your valuables.Great Job Public Storage this location is Awsome .
Christine is a very nice person enjoy doing business with her very professional okay
Called and booked a unit on the same day. Very helpful and affordable. Offered great rates. Kathie gave us a tour of our unit and the facility. Helped with a lot of questions. Allowed my co-renter and I to expedite the process by letting us know what information we needed ahead of time. Looking forward to booking with their company annually.
Good place secure had no problems
Kristine was great getting me set up to store a vehicle. The process was quick and she was helpful with supplies I needed.
Kristine was extremely helpful
Great experience, and the property manager Kristine was wonderful to deal with!
One month for a dollar is not really the deal but the price for the space is decent and friendly staff.
I had an awesome experience signing up for a piece of property for my camper and the service was awesome thank you very much Kristine your the best!!!!!!!!!!!!!!!!
Very pleased with the costomer service Kelli and Kristine provided for us!!! The facility is quality, location is convenient, and all around was a welcoming experience. Ill definitely recommend to others!!!
We received top notch service from Courtney! Will be recommending this location.
Best place in town!! Manager Courtney was on top of things & helped us out with great prices! Recommend everybody to go here you won't be disappointed.
Kayla and Melissa made the whole process of renting storage space fun and genuinely easy. They both were very informative from the first phone conversation to the last detail. These employees truly made the experience enjoyable and made me feel comfortable making the choice to use Public for my storage needs. I will recommend Public to all my friends.
Kayla was very generous with helping me get situated into our storage unit. I feel comfortable knowing i can leave my things here in the care of this business.
I called to see if they have vehicle parking. Automated system hung up on me after I followed promts and then tried hitting Zero. They just lost my business forever. All Public Storage brand locations lost my business. How busy is a single location that they have an automated system?
Thanks for your help today Kayla and Melissa. Love the friendly atmosphere.
Melissa was very helpful and super nice. Could've chatted with her all day!
Kayla and melissa were AWESOME!
Kayla and Melissa were awesome setting us up with storage space! Friendly and professional!!!
Kayla was very informative and I had a wonderful experience getting the unit. Melissa and Kayla also helped me out which was much appreciated!
Update: Second review: Thanks to Kayla, I am now renting a storage space after Melissa helped me with the car storage the first time. Kayla helped patiently me from the beginning. She is awesome! Kayla and Melissa, you girls rock! First review: Awesome staff! Very helpful.
My girls Kayla and Melissa set me up perfectly. They were nothing but accommodating and caring the entire time I spent my time with them. When it was finally time to stop doing business with them, they were ready to help and waved a bunch of fees I should of payed, and stayed after hours to wait for me to vacate my unit. Nothing but great customer service from them, and genuinely good people. Also dont put garbage into their trash bin or Kayla will pop through that door and scare the bajesus out of you. Anyway thanks for helping us out a lot Public Storage!
Kayla and Melissa were very helpful, knowledgeable, and gave great customer Service.
Have been a customer here several times and will always return as long as Kayla and Melissa are working in the office. They have great customer service and are very friendly.
Kayla and Melissa rock! Have been here for a long time and they are so nice and awesome to work with!
Great, attentive, courteous and professional staff, Kayla and Melissa are wonderful. Clean location, easy access.
The Ladies in the office was awesome thank you Kayla and Melissa for all your help
Kayla and Melissa are truely the experts in storage. Property is well kept and both woman were always available to help with whatever I needed. I would not store anywhere else unless they were there to help me with my storage needs. These ladies go above and beyond to make the storage process go as smooth as possible! A+++++
They have convenient hours. Not all storage places are open 7 days a week, but Public Storage is. They always have boxes and packing supplies when i need them when i stop in.
Melissa was great! She covered everything and went above and beyond for me! Thank you
Kayla &Melissa are very supportive and understanding. They will work with you with your payments, and they are very friendly. Most definitely recommend this place because of the customer service.
Very friendly staff and professional. Woild recommend this site to everyone.
Very courteous and informative. Melissa did a great job.
Nice and clean place. Melissa and Kayla are very friendly and a pleasant to do business with.
Kayla and Melissa are great!
My experience was very good. Kayla was very knowledgeable and professional. She answered all of my questions, and was very friendly in doing so.
I have been a long time customer and Melissa and Kayla are always wonderful. I keep my items here at this location because of them. Would recommend to others.
Melissa and Kayla were great! Friendly and curtious !
Kayla and Melissa were great saved me money and time i was very happy with there service
The employees there are very friendly, nice, and professional. They walk you through the process and make it very easy. Would defiantly recommend this place to anyone. Kayla and Melissa are the best!
Kayla and Melissa are excellent employees. Great personalities. They always have smiles on their faces.
My daughter locked my keys in my car. Kayla and Melissa worked diligently to help me with getting back on the road. Those two ladies rock!! Thank you
Kayla was awsome, she did what she could to meet my storage needs. She was funny but professional. Would recommend, :-)
Excellent Kayla &'Melissa had very good customer service
Kayla and Melissa are extremely helpful.
Kayla is amazing she helped me even though I was in the wrong area!!!! Thanks Kayla!!! Best employee ever😇😇😇😎😎😎
Very pleasant and easy, Melissa and Kayla were great and cute on top of it. Very helpful and explained everything thoroughly. Clean grounds and nice units.
The young ladies at this site were very friendly, helpful, and knowledgeable. I would definitely use this site again or recommend it to others with storage needs. Also, the facility was very clean and user friendly.
Melissa and Kayla are always sweet, and helpful while caring for our account. The facility is well kept. I would recommend for your storage needs.
Kayla and Melissa are fantastic employees! They always go out of their way to help and they are the reason I continue to come back and rent at this location.
Kim has been amazing. She has addressed all my questions and concerns. I feel safe with my items stored at this location.
Melissa was awsome.....i watched her do 3 or 4 things at one time this company is lucky to have her. She is hard working and very nice.
Mellisa was awesome! Very helpful and professional. Website was easy, transaction was hassle free. Very clean and well kept business.
Trena was very professional. will use again. i think there was also i girl that i was told was melissa that helped me sometimes. liked it here.
loved it. really a great business to use. meliss and kayla are the people that workin the office part. helpful and knowlegagble for their business. thanks!
Melissa & Kayla are the best! Thank u ladies for the best service!
Want to thank everyone here as well for great service. Use two places and left this year. So great, Kayla was great and melissa helped me alot.
Kayla was very polite and very helpful. Our experience with her was very good. The location is well kept and clean. Melissa was very helpful on the phone with my initial conversation. If I need to rent again I will look to use this location once again. Thank you, Kevin Britz
Very Helpful!!! Kayla was very nice and helpful answers all my question and concerns.
The staff was wonderful to work with
will recomend to everyone. employee melissa was very professional and kind. made my experiance easy. my house flooded and she was compassionate about my problem. thank you again.
Melissa and Kayla were very helpful and made the entire process super easy. Great job!
Kayla was great at helping me pick a storage solution that met my needs. She made the process a breeze. I would definitely recommend her and public storage to anyone considering storage. Thanks a million!!!
Easy to use, easy to get, everyone was really nice. But I will say there were fees they didn't mention to me on the phone. I've never had a storage unit and although the lady at the call center said my first month would only be $16 (the $15 admin fee and $1 rent) turns out there's also a $19 charge for the lock (which is mine to keep, oh thanks!) and at least $11 for insurance which I HAVE to have....suddenly I have gone from $16 to $46. That was a bummer. But all in all, nice place, just wish they would have been honest on the phone. In the defense of the local workers, they are not who I was taking to on the phone. When I called I was directed to a call center, she's the one who gave me all the info.
Have had nothing but great service from this location.Always clean and counter attendants are great.Kayla and Melissa keep up the good work THANKS!
Melissa was a huge help and I would recommend storing here!
They were very helpful in resolving my issue. Kayla was very pleasant to deal with.
My experience has been great.
Great place to store. Kayla and Melissa were easy to deal with.
Melissa is the bomb, she saved me a lot on my rent. Great job.
Public storage was my 2nd stop to store a trailer...the first facility I checked with told me that I would be required to put storage insurance on my tralier...maybe because they only have a wooden gate arm into the lot during business hours...so I checked with public...after calling the 800 number and setting up a site appointment the facility promptly called me back to verify everything..upon showing up the next day Kayla and Melissa were very helpful and answered all my questions..they even gave me a couple locks to see if they would work on my tralier and they were very professional they even had a sense of humor as I like to joke around and not treat everything business like all the time...thanks again Kayla and Melissa...and the puppy that was with me when I signed up says thank you
Kayla and Melissa were great!
Hi Public Storage ,this review is for Kayla ,she is great at what she does , my experience was awesome fantastic , Please keep people like Kayla she takes customer service to a whole new level ,excellent customer service and I will promote such an employee to keep her , good for customers and business ,way to go Kayla
Kayla and Melissa were very helpful and informative when assisting my husband and I renting a storage unit. We were very satisfied with the visit. They happily answered all of our questions, the office was clean, and they were in good spirits. They made us feel very welcome. I have rented with another Public Storage location in a different state and my experinces were never as comfortable or as pleasant as this one. Thank you Kayla and Melissa. We both look forward to working with you again. Mr & Mrs Johnson. :-D
The girl was very nice and informal
Omg Kayla is the best..she's been a great pleasure work with throughout my stay at public storage. Thank u Kayla for everything. Danielle
I have just become a new client to public storage. My experience so far has been excellent. I have to say due to the weather we have been having in Michigan it has been very hard to first, get to the storage place to open an account, but once I was able to get there the girls Kayla and Melissa were so understanding, helpful and wonderful in helping me to get in the storage unit that fit my needs. They explained the contract in full, just very wonderful young ladies. It is very convenient for my needs at this time. I will refer public storage to any of my friends and family that ever needed a storage place. Thank you public storage for such great, people person young ladies (Kayla and Melissa) at this facility. They do a great job and also know their job well. Will use it again in the future if I ever had to. Thank you :-)
Kayla always has a smile big help the place is clean I had no problems thanks public storage
Kayla and Kim are very pleasant and their willingness to take care of their customers is top rate. Kim even made a wonderful dish for my husband and I. Thank you Kayla and Kim for treating us as family.
If I could give a NEGATIVE five star review, I would. I have stored my belongings at this facility for over three years, and I can assure you that it is a complete rip off!! For one, the "insurance" that they provide is a joke. You are required to purchase it to rent a unit, but it really covers nothing. I had several items (including furniture) that were water damaged in the unit, and yet the burden of proof fell on me - as if I somehow negligently stored my possessions and caused the damage myself. The only "help" the management provided was to chastise me for disposing of some of the ruined items in the onsite dumpster. And don't get me started on the ridiculous annual rate hikes! When I first rented the unit in the spring of 2010, the rent was a reasonable $108.00 a month. Within a year, it was raised to $120.00. The year after that, it went up another twenty to $140.00. This year it was raised to $160.00!! I'm sure if I was ignorant enough to keep feeding money to these crooks, it would go up another twenty plus dollars next year. I am in the process of moving my things out of this place, and I would NEVER deal with Public Storage in the future. They don't care about you or your belongings, they are just in it to make a fast buck. In fact, I half suspect that they raise the rent and provide such god-awful customer service in the hope that you'll get fed up and default on your contract, so they can then in turn charge you additional fees AND auction off your items. Suffice it to say, I think that this place is a poorly run, pathetic excuse for a business. You would do better to leave your things on the side of the road, than to store them here.
DO NOT STORE HERE, NOT SECURE. I wish I could give them negative stars. I had a carhauling trailer with a car on it stored here. On October 20, 2013 someone broke though the fence, broke 2 locks off the trailer, unstrapped the car and took off with the trailer. The car ended up somewhere between there and the road out front. It took 6 hours after opening time in the morning for them to figure out that my trailer was missing, and in the mean time they had the car towed by the police. So not only did I lose the trailer to thieves, but I lost the car to impound fees. The flimsy chain link fence is the only line of defense protecting stuff stored there. There are empty lots on each side for thieves to go through to access this lot. This place is not secure, and since they do not accept any responsibility for what is stored there there is no reason to do anything to increase security. If anything above is inaccurate it is because calling them has just gotten me excuses and a run around. Also, the police have still not returned numerous calls to get information 4 days later.
Stopped in on fri Sept 13th, Checking prices on storage units for storing car for winter. Spoke with Kim, she was very knowledgeable and helpful. Will be returning to rent a unit at this location. Facility was very clean and maintained.