Public Storage Self-Storage Units at 9300 Pelham Road, Taylor, MI
Address
9300 Pelham Road Taylor, MI 48180
Office Hours
Mon-Fri 9:30 AM - 6:00 PM
Sat-Sun 9:30 AM - 5:00 PM
Gate Access Hours
Mon-Sun 6:00 AM - 9:00 PM
Storage Facility Features
Climate Control Storage

Indoor & Outdoor Storage Units

Property Manager Lives On-site

Small, Medium & Large Storage Units
Office Hours
Mon-Fri 9:30 AM - 6:00 PM
Sat-Sun 9:30 AM - 5:00 PM
Gate Access Hours
Mon-Sun 6:00 AM - 9:00 PM
Storage Facility Features
Climate Control Storage

Indoor & Outdoor Storage Units

Property Manager Lives On-site

Small, Medium & Large Storage Units
Close Location Details
View Location Details
Climate Controlled

Inside unit

Locker

Climate Controlled

Inside unit

1st Floor

Outside unit

Drive-up access

Climate Controlled

Inside unit

1st Floor

Outside unit

Drive-up access
Nearby Self-Storage Locations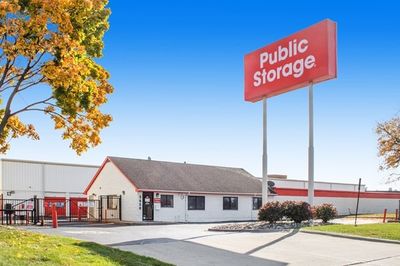 Self Storage Near
3650 Enterprise Drive
Allen Park MI 48101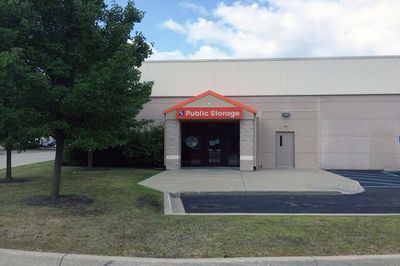 Self Storage Near
24920 Trowbridge St
Dearborn MI 48124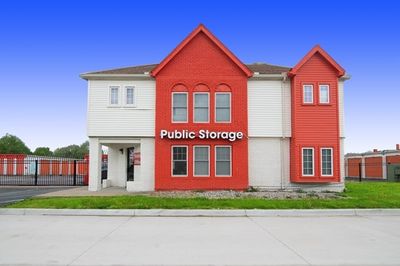 Self Storage Near
20080 Allen Road
Trenton MI 48183
Resources from the Help Center
See what fits in different storage unit sizes
At Public Storage, You'll Always Find...
Keypad Access

Friendly Staff

Month-to-Month Rent

Moving Supplies Available

Free Parking

Well-Lit Facilities
Reviews
( 406)
Stay away. After signing a contract your rate becomes a month to month and it will increase mine just increased $60 from last month along with that you're late fee increases so the late fee is $50 if you are a couple of days behind on your rent, they will lock you out of the property they tell you that the rate increases are because of the market and this is supposed to be for a temporary solution and rate will continue to go off every single month!! STAY AWAY!!! They are quick to want you to default so they can sell your belongings. This place is a scam run away! Very predatory business practices I will be writing the attorney generals office and the FTC.
Christine was wonderful, As soon as I walked in. Walked me through the whole renting process and walked me to where my new climate controlled storage is. All the Best Christine to your son and his success in baseball! Thank you.
Easy online rental. Being able to use the app for gate access is very convenient. The staff have been extremely helpful.
I would highly recommend finding another place.They have terrible customer service were rude and over charged me and them threatened me with a lien on my unit.I already paid and they said i owed 5 dollars and wad going to lien over that..Them they said my rent wad only 69 dollars a month but now are dating it is 149 a month ago i guess i need to find another place.Be careful they are crooks.
Clean facility nice associates all around a great place
Great service the staff was very helpful 10/10 recommend
Very nice,very helpful, thanks Tanisha
Tanisha went above and beyond for me on a Sunday after Christine helped me pick the perfect unit on Saturday. Both were life savers. I'll always use and recommend them for future needs.
Tanisha was very helpful in getting me set up to move in . 👍👍
I had a wonderful experience with the public storage facility. Very professional and efficient. I got help from two different people and both were very easy to communicate with. Thank you Tanisha and Elizabeth.
Excellent customer service
Christine and Tanisha are awesome and very professional. Explain the process very easily. The facility is very clean and safe. The prices for units are very reasonable.
Very professional customer service a few days ago from Christine. Make you feel like your not just a customer. Definitely thinking about switching to Public Storage Taylor location. Closer, cheaper and friendlier staff.
Tanisha was soooo helpful. Made the process very smooth.
I had to move my stuff from this property because they kept upping the rent. It went up almost 40% from when I first started storage. The place is not even temperature controlled. The staff is never in the office. When I moved out, a staff member was cleaning out her car, couldn't be bothered to even come to the counter then. I was advised to just leave the door open. We will close you out later.
Tanisha and Dawn were amazing!!!!
She is the most beautifullest professional person I have ever met please keep her around.
After going to 2 different locations on the bus and both stores being under construction came to Taylor and Keyco was there very nice young lady took care and very helpful and thoughful and considerate she help me download the app now u can pay at home if i like thank you Keyco .
This is an excellent place to store your items. The ladies in the office couldn't be nicer and are very helpful. The rates are a little high but having a climate controlled unit is worth every penny!
Great customer service by Keyko her positive energy was helpful with my storage rental and questions! I remember Christina did a courtesy call for my reservation so that was nice. Lastly, I love the convenience of the app to access entrance gate.
Excellent customer service! Christine is very helpful!
Key is the best. Made it really feel like home! 👍🏾👍🏾👍🏾
Wonderful experience all around. Quick and efficient and detail oriented. Thanks Keyco!
Keyco was extremely helpful with all the questions I had for her! We need more Keycos in the world working customer service! #BeLikeKeyco
Great Customer service Keyco everything I pay my bill here at Taylor keep up the good work.
Edit march 27, 23: The gate is finally fixed. I believe they have someone new working there because previously you could never get inside the building to talk to a worker or even get anyone to answer the phone. I just moved out of one of my units, and there was a worker there the entire time, walking around and cleaning. Prior review: Best prices I could find for storage. Do it online. You get it even cheaper. Easy application, process, etc. But the gate doesn't close! I figured maybe it had just broken, and they were waiting on parts to fix it. But no, I talked to another renter, and he said it had been broken since he got there a month prior. Now it's been a month since I've had my unit, and it's still broke, so it's been two months! This needs to be addressed. Anyone can go in or out.
The door jams and the light didn't work in the unit
Ms.Keyco is always helpful also Kind she is knowledgeable in every aspect .
Keyco is a awesome employee she was a big help to me everywhere needs a lot more employees like her then there wouldn't be any complaints about things
BEWARE! They will raise your rates consistently. My rate doubled within 12 months (absurd). Also, there was rodent urine on a plastic container that I had stored in the unit. Save your money and belongings and use a different storage company.
Christine at public storage on Pelham was absolutely amazing!!! So kind and helpful. I think she deserves a raise😁 awesome person! Thank you
My experience with this business was way more difficult than it needed to be. First, there is no one in the actual building on site. You do everything yourself from your phone. Once that was figured out and I secured a unit, I entered the back to find my unit with no luck. While driving around, I received a call from the property manager telling me someone else had reserved my unit and was now moving in. They had me go to the front where someone was now in the office... asked me to fill out bew forms to rent a new unit and then charged me at $17 transfer fee to transfer to a new unit. This whole process was clunky and unappealing.
Seriously hate this place. No one is ever in building. They never told me the side door lock number so Im always locked out. Went there twice on my day off and of couse no one is there and no one ever calls you back when you leave a voicemail. I wouldn't suggest this place customer service is very poor.
Don't waste your time the public storage unit smelled of rotten decaying rodents, when I asked for another unit I was told they couldn't give me another unit and they never give refunds. So unless you want your belongings smelling of dead rodents/Rats, find somewhere else to store them because PUBLIC STORAGE isn't the place to do it. This company is Complete rip off, and should be reported to the BBB.
Manager and staffs are so great and helpful and friendly. They make sure you know what is going on with your storage unit at all times. And thank you so much for being wonderful people.
Crystal was very nice and helped me resolve my issue,had problems getting in the gate with the app thanks again
Very professional very friendly and helpful
Keyco is the best and she is so friendly. Awesome customer service for sure!!!
Friendly and helpful staff, clean store and units. Key is the one to see!!
Thank you Keyco for all your help in helping close out my account. Due to your excellent customer service and kindness I will always recommend your establishment as well being a repeated customer whenever I need storage in the future. Thanks again Keyco.
Keyco was so sweet. I told her the struggle I had trying to secure my unit. She jumped right in a got it done quickly. Currently going through a tough time and she took some of that stress off my plate. Thank you keyco. Keep being you and keep up the hard work. You're the best.
Was in a bad mood until Keko handled it all for me!! I spoke with another employee from the site and wasn't pleased, Keko calls me back immediately and handles it all!! She is very professional and thorough. Idk if she's the manager or what but she definitely needs to be!
Been shopping for a storage unit all day and either horrible service and dirty units or just ridiculous prices and this was my last stop and literally made it in 7 Minutes before they closed with others refused me service 15-30 min before closing but these 2 amazing ladies Kyco and Dawn where AMAZING, not only got me a unit today but also beat all competitions prices with the best service you could possibly find anywhere in town! Was definitely satisfied with there customer service and all the help guiding us through reserving the unit, Thanks once again for every thing and I will for-sure be sending all my friends and family there for any storage needs! 100% recommended!! The best in the service!
Great help from Keyco!! She makes my experience wonderful every time ☺️
Gate is never closed and run down.took my stuff to u haul on telegraph
Keyco Was VERY Professional, Helpful, & Knowledgeable Regarding The Info I Needed. She DEFINITELY Deserves A 5 Star!!!
So happy to be a customer at the Pelham Rd. Taylor Public Storage facility. It has been a wonderful experience. The reason the experience has been so pleasant is because of "AMY". She is so good about helping with any problem that has come up. She is dedicated to finding a solution to any issue you have...with a smile and reassurance she will go above and beyond to take care of the matter to your satisfaction. Her customers are important to her and she does all she can, to make you "a very happy customer". I would highly recommend this location for your storage needs. Her staff are all friendly and they all work well together. Thank you AMY!
Amy was the best at assisting me with all my needs during my time at public storage
Just wanted to take a moment to thank Amy for her kindness and professionalism. We will definitely be back for any storage needs in the future. We had storage unit 6035.
Amy was extremely helpful, knowledgeable, and attentive! She reminded us about the lock I purchased at the time of sign-up which was extremely honest and professional. Thank you Amy for your kindness we will definitely be back for any storage needs. Your company should be proud to have you on their team!
Amy took great care of Ronda in storage unit 6035 , we will definitely be bringing all of our business there because of Amy
Helpful, professional and reliable.
Keyco is amazing. She's professional, helpful, knowledgeable and kind. She goes above and beyond to make my experience pleasant. She deserves a raise. She works VERY hard. I've had to pleasure of working with her with my Units for a while now. 1
Keyco was awesome, very polite and helpful. She answered my questions before I asked them! She was fast and accurate with her work! All around a great experience!
Keyco is the best! She was very helpful and Took her time to make sure I was happy!
How much is a 10by 10 unit a month
Just closed out a shed rental after more than a decade! The unit was decent, kept all of my retrieved belongings well preserved, almost no damage occurred when moving out. The staff has always been helpful and courteous whenever I requested information or assistance.
Great customer service at this location. Vanessa is awesome!! Thanks so much for your help getting things set up!!
This place is terrible at customer service! My parent does not have the resources to pay online so she has to come to this location to pay cash. BUT the problem is there's NEVER anybody there!! We even sit and wait for the doors to open and nobody's ever there and they do not answer their phones, it's always an automatic answering machine without any way to talk to an actual person!! And almost every month they up the price on your unit. We get charged late fees which SHOULD BE WAIVED BECAUSE NOBODYS EVER THERE for us to pay it! I would not recommend. If I could give a 0 I would!
Very kind and informative...Amy was very helpful
Place is great.the manager amy is the best .
Cost is high and keep on going up to much
I called and set up a time to come look at the space and liked what I saw it was an easy sign up in and out process friendly love the area awesome choice, Amy in Taylor was the most helpful absolutely love her!
Amy, was a lot of help. Getting ready to move here from a different state. She helped answer all my questions and concerns. Looking forward to meeting her! Thank you Amy for all you're help
Was confused about size of storage need, Amy broke it down & I made best and happy choice. Amy is A1 excellent and great people person
Amy of the Taylor location was STELLAR with handling our unique situation with moving. She truly gave us the 5-star customer service experience that will keep me coming back for more Public Storage.
Great Customer Service!!! Amy you were the BEST!!! Thanks for all your help. If I could I would give you 10 🌟!!!Had an issue with reservation but Amy took care of it quickly and professionally. Thanks again Amy😃
Amy did a wonderful job ....making its fast and easy to downsize my unit. Thought it's was about to be a long dragged out process... tysm Amy for your great attitude and being so prompt.
Amy was very helpful. She explained everything to me in detail. I am a first time user of this storage unit and I would highly recommend this to my family and friends.I was gong to get a 7.5x10 unit and she recommend me to get a 10x10 I was so grateful to her.I want to thank her very much.
Amy was very nice, knowledgeable and quick. I would recommend her and public storage to all my friends.
Excellent service and kind! Very happy with the service.
Vanessa, is one of the most sharpest Manager at this location. She is very personalbe and is a delight to do business with. Linda Cortese
Needs more knowledge of storage
Vanessa is so much more personable and accessible than the previous property manager. Very conscientious. Convenient location for me.
Vanessa is amazing and super sweet! She went above and beyond to help me with all my storage needs! Thank you so much!
I was helped this morning by Vanessa. She knew her product and was very knowledgeable about the storage facility. I probably made my decision to rent at Public Storage because of her. I actually had 2 more places I was going to look at and I decided to stay right where I was and get this checked off my list for the day. So a very good experience was had...
Vanessa was super helpful and informative when I was reserving my storage unit and made it a very pleasant experience! Thank you so much!
Vanessa was very helpful and kind when setting up my rental unit. She even stayed later to assist me and answered all questions. I would highly recommend this facility.
Is there anyone at the office during the day? Closed Friday, Saturday, and Monday. Does anyone work st the office? I really want to pay the bill.
Curb appeal is terrible. This location makes money hand over fist from the locals and it is an absolute eyesore every time I drive by.
Clean storage areas plenty of room for my son's things
I just left from checking my storage and was greeted with great customer service. I came with tons of questions and Miya was very friendly and professional!
Your average storage spot, nothing special. lot is clean and staff was friendly once I got someone in the office.
Staff was friendly and the facility is very clean. Easy access.
Raised the monthly payments so I will be looking somewhere else.
Miya was so helpful In this very difficult process got me exactly what I needed
I have my stuff in storage there it's a great place to store what you need to
Road service very unhelpful
Miya is a great addition to this store. Stopped in for payment and questions on additional space she was very thorough
This is my first time do anyone know how much it will be for storage???
Never open when there suppose to be. Can't pay bill when it's never open. So I can't get into storage unit to get my stuff.
Don't rent from this location they have a rodent infestation!! I am so disappointed with this facility. I have had an indoor unit here for 3 1/2 years and I thought my things were safe and secure. I go to get my belongings out of storage to move into my new apartment only to realize that my unit was infested with Rats. I had to get rid of all my clothes and my bed as the had chewed through almost everything. My belongings were only 3-6 months old ehen I got my unit. So I file an insurance claim for my things and was told I am only entitled to $250 after my claim has been reviewed. The insurance is bs and is a waste of money. So now I literally have to go out and buy everything all over again. This company is full of bs as well. There has been other reviews of how others have had the same issues as far as rodents in their units. I was glad that they didn't shred my daughters high school diploma. Even one of the staff admitted that they have had this issue before. She witnessed how they had distroyed my things, and said she wouldn't want closes that rodents had been on an urinated on. But they are still renting out units and only offer this bs insurance.
The property is very nice and clean, definitely recommend storing here
I stored my belongings since March. Got my stuff out in August. I get my stuff out and something ATE my couch. And then some of my things were ruined because roof was leaking and when you look above you, its all brown from rust and rain water. So definitely not gonna go back. And of course I don't get reimbursed. The person was never in office. I go 2 hours before they close and they closed early when the woman told me she would be in the office on the phone. Pfft.
The Lady who helped me was great gave me great directions to my unit very timely and extremely helpful. I will be giving anyone I know moving that needs more room your recommendation
Great place, awesome manager. Very helpful and friendly
Jessica is Over the top customer care. Greetings was fantastic She is wonderful smiles and kind. A great helper in all you needs much more very patient and diligence in her works showing everything to me. She is very honest trustworthy professionalism in her work. Attentive and focus. I'm so blessed to meet a beautiful lady with a beautiful heart. Great facility and clean. -Walter Flores
Convenient, Safe, and Helpful
Easy to get to, fast service, clean and secure.
HORRIBLE don't store your things here Rat Infestation and my unit was dirty and full of gravel. Even after not opening it.
Jessica was very friendly and helpful. Great customer service
Trina is extremely helpful and professional everytime I come in. She explained everything so I had no questions.
Wonderful experience with Trina and Shareef. Professional and helpful and very nice. I would definitely rent here again
No waiting, she ( Lameka) was at the desk ready for business. Lameka was very informative and answer all my questions and questions I didnt think of but I will need for future Visits or business. I'm given 5 stars because of the customer service and this isnt even her regular store.
For the most part say great service Queen Endora price to be a just a little bit for the most part that's where I would be
Trina took very good care of me and my needs ..thank you
Trina was very confident and showed excellent customer service while helping choose the correct unit for our needs. She is very compassionate and knowledgeable about her position with Public Storage.
GOOD PRICE AND EXCELLENT HELP AND KNOWLEDGE FROM TRINA
Fast and friendly service. Trina was A-mazing!!! :)
Trina was very nice and gave us all the info we needed. It was reasonably priced, quick and easy. I would definitely refer a friend here. Thanks Trina For Being Awesome! 😀
Trina was fantastic today , everything from the courtesy call all the way up to the walk in and checkout. Very kind and friendly overall makes me feel happy we chose this Public Storage.
I came in today to get a box for a belated Christmas gift and I was going to buy a large box and Trina asked me what I was putting in the box and I happen to have it in the car and I brought it in and found out I did not need such a large box. If I would have put in into a large box it would have bounced all over the place, instead I got a small and it fit perfect. Like I say almost every month Trina is the best at helping with storage packaging.
Storage unit what more to say. Seems safe
I needed a rental unit, but didn't know which size. Caroline was amazing, she helped me realize which size would accommodate my belongings.. She was courteous and made sure we had everything we needed.
Caroline is amazing. She helped us check in and out and even accommodated in other ways. She's super friendly and a pleasure to work with.
Trina was absolutely awesome! Sweet and very helpful
Trina was wonderful & very helpful with my process for getting a storage unit. She was very knowledgeable & quick with what I needed to do & addressed any concerns & questions I had. She also suggested the Damp Aid to keep moisture out of my unit, in which I purchased 2. Very good place if you want your storage kept for a reasonable price. They also have storage insurance up to $5,000 for any belongings that get damaged up to that amount. Trina is great & so is public storage!
Great place, decent prices and Trina is wonderful to deal with.
Trina is amazing . She follows the golden rule
I always come to this storage facility for my storage needs. Trina Henson is a very hard worker even thiugh she does most of the work herself because i hardly seen anybody else she get the job done.. This facility is clean and unlike other facilities i have been too this one make a hard effort to make sure its a pleasant experience because as we all know moving is stressful so dealing with happy employees makes it so much easier
Trina did a great job by asking questions that pertained to the size of a unit we needed. She took her time and showed us a unit that would meet our needs. Also, she answered all of our questions regarding Public Storage. Thanks Trina!
Excellent storage place to work with. Thank you Trina for being so nice and on top of everything to help with setting up my storage unit. Trina followed up after our initial contact to make sure I was all set for my scheduled appointment. I highly recommend this location and to work with Trina :)
Employee Caroline helped us alot. Great Service!
Trina was really helpful with what I needed.
Caroline was courteous and helpful. explained things well. Cleared up the main offices poor info. Thanks, Caroline !
Kelli was great and very helpful with my questions. Place needs updating. Kind of run down looking.
Trina was very informative.
Trina was very helpful finding me the proper size unit to store my belongings.
Trina was polite and helpful and very friendly and funny
Trina was so kind and helpful with everything. The facilities are very nice.
Very nice down to earth lady
Wendy is great and very helpful!
I had came into public Storage to rent a unit and Trina was very helpful, she made sure I was set with the right unit, and she was friendly.
Awesome service Trina was very nice, helpful, and friendly
Trina thank you so much for answering all my crazy questions and not being annoyed with me. You were so helpful.
Trina is by far the realest and nicest person! Customer service is everything to her!
Trina Henson is the best.
Trina H. is a very helpful person.
It's a nice clean place. The staff is friendly and helpful.
Trina Leigh is an excellent worker and helps the customers out if they need any help with their assistance
Trina Henson is a very polite and knowledgeable employee
I wanna think Trina Henson for your help.
Does my payment have to be paid before the first of each month to keep the list Coker?
Trina was very helpful and diligent.
Because of hardahip, I had to store my furniture for 4 years. Every year they go up on the rental fee & late fee is $30.
Jasmine was awesome!! Very friendly, amd helpful even though we came close to closing time!!
Great Job performed by Trina & Jasmine. They both did a very good job with answering all of my questions, very pleasant and courteous.
Jasmine was very nice and explained all the details
Trina was very helpful and patient. Great service...thank you Trina🍸for trying to help me with the second..price hike of my unit. I have been there since 2016, I would hate to have move.
Great atmosphere, great attitude, very knowledgeable! Would recommend the employee Trina
My mother rented a unit from Trina and we would recommend her. She was very helpful and friendly.
Good deals for anyone needing any size of storage and prices on the products... And Trina Henson will be there and help you with anything that you need and decent size with anything you need
The people who work here are pretty rad when they're here. I would totes give them a higher rating if they were in the office during their posted hours. Oh look, they stopped in sometime between 2p and 430p to let folks know they might come in on Saturday.
Great customer service, Wendy was extremely friendly. I would recommend this place.
Wendy has very helpful and awesome! 5 stars! Would recommend 10/10
Wendy was so great I will definitely recommend.
Came in to pay a bill and wendy was great and so polite...
Excellent service Wendy was awesome!
Very helpful & patient walking me through the steps of signing up. Thanks!
Trina did a great job of explaining everything involving costs and storage.
When I first came into Public Storage the service from Trina was very welcoming. I continue to stay here with Public Storage due to the fact that Trina was very helpful in every way possible. Her coworker Wendy was also very helpful. It's been a pleasure being here.
Had wonderful experience and a wonderful personality helped me ty Ms.Jasmine you were great!!
Wendy provided excellent customer service a must for all companiea
I had such a good experience getting my storage unit, Trina and Wendy were so helpful, very professional, knowledgeable and compassionate. I would definitely use their service again as well as recommend this location.
Trina is very helpful with all my needs & concerns. I have had problems with other storage companies in the past; but this place definitely gets 5 stars.
Wendy was awesome! Will do business with her again!
Trina was very helpful and made my visit pleasant and quick.
Trina is honest, fair, knowledgeable, professional and treats you like family. Trina is truly the face of the storage facility on Pelham rd in Taylor, MI.
Jasmine was very helpful and made sure I got the correct space regardless of the snow storm that was occurring. Facility is very clean and organized and you feel safe in this facility. Renting process took less than 10 mins. 👌👍🏻
Came in for prices and trina and Wendy were very helpful.. I would definitely be back to rent..
The Lisa was very informative, knowledgeable, well spoken, very nice and clean. Will be going back! Thank you for wonderful service!
Trina was very helpful and made everything easy to understand.
Wonderful customer service.
Trina was very helpful and explained everything to us very well. This was our first time renting a storage unit and I feel great about it.
Trina was very helpful and professional. A real asset to your company.
Wendy was awesome.... she answered every question before I even asked ....
Wendy was great !!! She went above and beyond to help me and went out of her way for me !!!
Wendy was absolutely fantastic... thanks for everything..
Wendy was very helpful with all my questions very informative and professional
Wendy is a dream customer service representative! She was pleasant, helpful and went way out of her way to make sure we got what we needed. I would recommend dealing with her.
Trina was very helpful and friendly. I recommend this location for your storage needs. Thanks Trina
Wendy was awesome. She made me feel right at home
Trina is very professional, competent and helpful. I was quite happy with the process and the unit.
Trina was very nice and polite. She's is very professional.
I purchase some boxes from Trina. She is great and very efficient.
Very friendly and helpful. Clean location.
Wendy was awesome & informative & very helpful!
Thanks Wendy and Trina, you guys were so kind and helpful and made it so easy
The property manager Trina is very helpful and friendly. The property is always clean and it makes me much more comfortable storing my things here. I would highly recommend Public Storage in Taylor to store your things!
Standard Public Storage facility. Stored things there for a few months. Worked with Trina - no complaints and very helpful. Was friendly and made due on their deals. Storage space was clean, no critters. Could improve on their plowing runs, but was a difficult year for snow management.
Trina was very helpful and the storage Unit clean. Great Service
TERRIBLE!!!! Rodent feces throughout my unit. Company is aware of the problem but does little to fix. The insurance they offer is a joke doesn't cover nearly anything. You max out at $150 for the premium insurance. The other reviews are just plain false. Stay away.
Trina is very nice and helpful. The storage place is very clean.
Friendly service. Trina was very helpful and explained everything in detail. I definitely would recommend Public Storage in a Taylor to everyone!
Recommend this location. Payed my bill here because it's closer to me and Trina is a very professional and helpful person. I will definitely be a returning customer.
Trina is very helpful and cares about her customers! Maintenance well kept
The staff here are friendly and helpful. I don't know why you would store your belongings any where else. Thanks Trina
They are very polite and clean I couldn't ask for a better storage place my things have always been safe and they do work with you
Exceptional service from employees such as Trina and Jasmine, and area around rental units are kept clean. I moved to this facility and am happy.
The staff has been very helpful and friendly especially Trina. The storage area is clean and in the winter shoveled so that you can get to your unit. Email sent as a reminder is helpful to remember monthly payment. Never a problem excessing gate entry.
Awesome rates and friendly service. Trina got us in for a meeting same day to help us find a storage solution for our company. She was a pleasure to work with from start to finish! Very happy with our experience with Trina and our new space at Public Storage Taylor.
Very clean facility. Very easy to find and my storage unit is very spacious. The customer service rep Trina helped me out a lot she answered all of my questions showed me my options and help me make a decision all while being very nice and she complimented me that was really sweet. The other thing I liked was they had a cart to take you to each storage unit instead of me driving my own vehicle through the property like some other storage places I have visited
Trina was a big help finding the right size unit for my need.
Trina was extremely polite and helpful. The property is in a quiet area. Never any issues when I go there.
Want to give a Thanks to the Storage Manager Trina! Very friendly and clean atmosphere.
Trina and the staff are very processional and courteous. Thanks again
Daniel he was a great help to me
Trina the Clark is so awesome, she goes out of her way to help you and she's a blessing, she also knows her job and dose it very well. 😁😁😇😇😇😇😇😇😇I'm a very happy customer, Thank you Trina.
Very professional and friendly service! Always there to help.
Good service nice employees like Trina
I absolutely love Trina she is amazing she cares so much about her customers and has been there numerous times to help me through any issues I might of had...!!!!
Trina was wonderful. My daughter has a unit and we love her. I appreciate her for her service with helping us. She explains everything very well so we can understand it.
Trina is an excellent employee, she is friendly and always willing to help out when needed. I highly recommend this Public Storage location.
Trina helped me and she was very friendly and professional. It's nice to go somewhere and feel like the person working cares about you. :)
I recommend this place to everybody and Trina helped me out a bunch really appreciated all the help
Kellie and Trina are very helpful!
This is a clean safe place to store your important belongings that has a incredibly awesome staff that works the office .... maintains the property and does the Taylor Store customer service as well..... I highly recommend this place for anyone looking for a secure worry free storage unit.....I have been with them since April of 2009 .... with no incidents.... I miss Mary Kaye however......
Trina was vary helpful and made sure I got the right size storage unit
Omg I loooooooooooove Trina!!!! She got me together! I got all my boxes all my tape, I didn't have to run around to 50 different stores wasting gas I got everything I needed and she didn't try to sell me stuff I didn't need! I had such a good experience I recommend this location just because of her!
Great Customer Care. Trina went out of her way to help me
Trina helped me to set up everything smoothly
Absolutely the best!!! Very affordable! Thanks Kelli and Trina!! 👍
Trina and Kelli at this location are soo professional and vary considerate and helpful. Bottom line between these two ladies you can't beat the customer support. There dadication, professionalism and there team work when u need there assistance. Great group of ladies and the location and or site is soo up to par, clean and organize.
I want to express my appreciation for Kelli who took care of me when I rented a storage unit yesterday. Kelli was very helpful and made the process of renting the unit easy. We had a problem with the fax machine but even through that Kelli facilitated a way to resolve the problem. Thanks. Gerald Diserens
Awesome customer service! Trina was absolutely wonderful. I was in & out in no time.
Kelli and Trina were awesome helped me with everything i needed and they were very professional.
Trina was very nice and helpful. She made my experiance fast and very pleasant. Place was very clean.
Great service, property was clean and friendly staff
First month free and Phenomenaly safe with easy Access!!!! A lil Pricey but worth it if you value your personal belongings.
Great prices and even better customer service. Trina made everything go nice and smooth. Glad I chose this location. Thank you!!
Debby was very helpful and is the reason I recommend this location to my friends and family.
I moved to Michigan a few days ago and debbie was so rad in helping me get a unit to store my things. I had a terrible experience with my movers and Debbie was a breath of fresh air and a pleasure to do business with. I'm glad I came here.
Debby up front is awesome! Fast and very friendly service I recommend for anyone!
Trina was efficient and very polite. She made sure I understood the contract and exactly what I was paying for. Excited to have a place to store my items before my big move into my own place!
This Was an excellent choice for my storage needs. Trina was a very helpful from start to finish and I could not be happier with the service I received.
Prices can be high but very neat and organized place. Trina was helpful.
I was going thru the loss of my mom and they were great, compassionate and helpful! I recommend them highly!
Great Service See the staff there will help you out they are wonderful See Trina and Deb for all your needs at the Taylor Public Storage they are great and have great service and price .
I must admit at first I was concerned when forced to buy a lock from the lady but it was very simple to get a unit and when I upgraded to a bigger unit "Trina" made it so simple and explained that the other lady was no longer employed! I'm very happy with my service and will probably upgrade again and definitely recommend Public Storage to everyone.
Love these people ,very helpful and know their Business.Great place to store our stuff..
Great and friendly services. The property manager, Trina assisted me with all my needs. Highly recommend. Pricing was excellent.
I have been going through alot of stuff with My Ex Husband, & because of this have not been able to keep appointments & such, but Thanks to Trina I am able to keep all my beloved treasures(which was a burder on my mind right now). Trina is a Godsend. Will definally be coming back in the future & asking for Trina. Thank you for such wonderful service.
Very nice staff. Trina ever sweet an professional. Clean an secure site
Staff is very friendly and they recognize me when I come in.
Trina was a delight. Very helpful.
Emilee is wonderful and helped us out a lot. She is what?...Everything. Amazing customer Service, wonderful just wonderful. I live #blessed
Great customer service. Clean storage facility
Friendly people no problems
Amazing Service! The staff was courteous and knowledgeable in recommending a size. I definitely recommend this location for your storage needs
This is my second time renting a unit here. They have good competitive rates compared to other storage companies including uhaul. They also have great online promo's. Trina took care of me and was nice and quick. You also get to see your unit first to make sure it is what you need. I liked that. Great location will be recommending.
Trina was very helpful in getting a storage unit contract in place and explaining how it works...this was my first experience with renting a storage unit. I would definitely recommend the Taylor location!
Friendly staff and rates are reasonable
Very unprofessional and extremely rude. I stored some items for a few months I thought it ended up being longer. They changed my monthly storage fee without notice and when I called about it one of the reps was so rude that I hung up the phone before I got to upset . Called customer service which leads you right back to the same facility what a waste....
Just lost my dad and needed a place to store his things temporarily. Marikaye and Trina were very friendly.
This is my second time renting a space from them. It was great last time and this time was no different. Trina was very helpful in making sure the right unit was selected for what I needed as well as showing me the different options in person. I will definitely use them again.
I continue to be impressed by this location! MariKaye & Trina are very friendly, professional and accommodating. We plan to use the facility for a long term. 5 stars!!!
Truthfully I was looking for another location, but they were cool, very professional about it, and set up an appointment at the other location for me to make things easier. Very appreciated!
I found the customer service and appreciation from Marikaye to be excellent and helpful.Clean and secured locker and premises. I will definitely continue having my belongs stores here in the near future,with public storage.Thank you!
They are super friendly and very helpful. I got a unit that was too small for all my stuff (all my fault) and they easily accommodated to my needs and helped me get a much bigger unit that was perfect for me. Would definitely recommend them to a friend.
Trina and Marikaye were very helpful and friendly. They had no power and still help me with my purchase.
Great service at this location. Thanks to Marikaye & Trina. Those ladies are the best.
Marikaye is AMAZING! I was very impressed by how friendly and professional she is as well as how clean she keeps the property!
Marikaye was really sweet and nice. She made everything easy to understand and even joked around with us. She understood what we needed to do and made it an easy process. Definitely a great experience.
Marikaye and Trina are wonderful and friendly. This is my second time renting at this location and both times my experience has been great. I will continue to come back to this location when I need storage as long as they are here at this location!!! :-)
I would have given this location a great review; however, on move day I was show how unprofessional Mary Kay is. When I moved out of the storage unit I used a cart that the storage facility allows you to use when moving. It is a huge convenience and allows you to move several boxes in or out at one time. Well, when I was moving the movers told us that the truck I had was too small and we would need to make two trips. When we finished the first trip I left the cart inside of the storage unit when I locked it because I knew we would be right back. Further, an individual inside of the facility asked if we wanted to use the cart because she was not using it. While moving into my apartment I received a call from Mary. She stated that we should have left the cart out for others to use. I did not argue because she was absolutely right. That was inconsiderate of me. I apologized and said we would be back shortly. Mary stated that someone else wanted to use the cart which actually turned out to be a flat out lie because when I said we would be back soon but if she needed it out for someone else she could get it, she stated, "Oh no, you're fine." ?? How were we fine if someone else needed to use it? When we returned for our second trip, Mary had deactivated my access code. They were not answering the phone and had I not been able to get in, her unprofessional act would have caused me to pay the movers more to come back the next day and I would have had to pay UHaul more to keep the truck until the next morning. I think that Corporate needs to explain to Mary what bailor and bailee law entails. Larceny, Conversion, and other rules of law that could have caused Public Storage to be sued because access to my property was cut off due to ignorant, childish behavior. I would not recommend this facility because if you misuse the "Cart," mary may try to cut off access to "YOUR" property which is not only illegal, but childish and highly unprofessional.
I had My things in storage for a long time had a hard time trying to get it out if it wasn't for Marikaye & Trina I wouldn't of got my thing thanks you guys for your help in support for helping me get y things out... Would recommend everyone else to go to the public storage out in Taylor...
Marikaye and trina are so nice. Ive been storing my stuff for a year now and never had any problems. Always helpful when I forget the code to get in lol
Love the place and nice friendly staff.
Was going through a big move that was very stressful. Went into Public Storage to buy bubble wrap for my dishes. Was greeted right away. With the help from Trina and Mary Kay I was able to feel more at ease with my moving experience. Ty for all ur help.
Marikaye and Trina are wonderful. They are always available when I need assistance. Will recommend and use again as long as they are still here!
My experience with this storage location has been nothing short of GREAT! Marikaye and Trina are helpful and go out of their way to make sure things are RIGHT! I want to THANK them for such amazing service!
I did enjoy my experience at this location recently. The staff was very friendly, helpful & considerate. I would like to thank Marikaye, Trina, & Rachel for the excellent service!
Facility is always clean and Marikaye and Trina always provide great customer service!
Marikaye and Trina did an excellent job, thanks!
just had my first experience with public storage and it went very well, Marikaye and Trina made it very easy and quick. They were pleasant and knowledgeable and professional, I'm happy that I went there. .
Ed Smith Marikaye and Trina are knowledgable and anxious to help. The storage areas are clean and well maintained. I was moving a business and they were helpful in selecting exactly what I needed.
I love the service that Trina has given me, and I would recommend anyone to come to this location.
This is a great storage facility, I have been dealing with this same location since 2009, the customer service is second to none. Marikaye and Trina are wonderful. Thanks for all your help over the year's.
Stopped in to grab packing needs for an upcoming move. Marikaye and Trina sold me a value package that contained everything I would need. Great service and saved money. Would highly recommend based on customer service alone.
Marikaye Was Awesome she answered all my questions an help me with the best unit for my need Very Helpful
I really have a great experience , when i got a call from saya shipping co. informing me that you have a three big pallets containers tables and chairs . i really was upset how to find a clean place in a short time. but when i visited the storage area. i was so happy , then i called shipping agency and we loaded with also a big experience with the large roads inside which made the 40 feet container turn around the building. OMG that was amazing.
The two ladies Trina and marykaye was very good at helping with our move. They are very friendly people and I would recommend this Public storage just based on the customer service we received.
Amazing customer service! Great prices and management.
Great place, Trina and Mary Kay were super helpful when I had to switch storages.
We are planning a move to Florida and need short term (under a month) storage. We wanted to checkout storage options and Marikaye and Trina at Public Storage were extremely helpful. They led us on a tour of the storage units to see for ourselves the best size. Also they showed us indoor and outdoor units and advised on the correct lock. Very pleasant and informative. A pleasure dealing with them.
We have used Public Storage on several occasions and they have always been very pleasant to deal with.
Trina was a pleasure, very friendly and courteous. She provided all needed information and took care of me and got me in and out and made sure all my needs for the unit were met.
Mary Kay and Trina was very helpful and kind. They showed me several units but they were above my price limit. Also, I was looking for packing supplies and treated with the most care and friendliest service.
Marikaye & Trina were awesome! I was transferred from Trenton mi because I was in the wrong area!!! This is my very first time using a storage and I am completely satisfied with today's service!
Walked in for storage boxes and was heled right away. Trina offered very friendly service to me and my family.
Marikaye was very nice and good. Thought the entire experience was very good as well. Would recommend anyone to use this place for a storage locker.
Marikaye customer service was great trina was awesome was very thorough about what was going on and how to get started
Marika year & Trina are very helpful and very pleasant. It was easier getting in than expected. Thanks
I rented a 10 X 15 unit for $1.00 for the first month. That's all I needed. Trina and Marikaye were both very helpful and friendly, Trina showed me around and explained everything very well. I signed up online to make the registration easier. I was shown around, signed papers and was out of there in under a half hour. The place is very neat and clean, well lit. Very close to my home which is what I was looking for. Will rent there again if we need to. They had boxes and packing materials if needed, but I already had every thing in boxes at home and ready to go. Seems like a great place for all of your storage needs.I am completely satisfied.
I love the great customer service from Mary Kay and Trina at this location. They work hard to make sure you have the right storage area to meet your needs. The storage areas are always clean along with the outside grounds. If you are looking for a great place to store your items call them!!!! Thank you for all of your assistance!! Doria
Great place. Thanks trina and marikaye!
Marikaye is a sweetie, very kind, & helpful!
marikaye and trina were so awesome!!! thanks so much for the help with my storage. want to tell everyone how great this place is. stored my classic car for the last couple years.
Trina was very helpful and thorough, my unit was clean and she assured me that my belonging would be safe and secured.
Great job Trina and Marikaye! Keep it up!
Marikaye was very helpful and nice
Love the people here especially Marikaye! Very helpful, informative and great customer service! I made the right choice by choosing this store :)
i have nothing but good to say about the Pelham property. marikaye has help me from start and shes great..
I've been using this site to store a car each winter for 5 years. They always make sure that they give me a clean storage room and are very nice. The price IS a bit high, but at least I feel the car is safe in an all metal building.
Mary Kaye, was very helpful on my needs to store my victory vision motorcycle,with this being my first time renting a unit she made it easy too understand and did it with a Big Smile. I am and was very Pleased with Mary Kaye Performance . Thank you,Mary Kaye and PublicStorage. Signed Pete P.
Mary k n trina are very sweet n wonderful ladies to know
Mariikaye and Trina were absolutely outstanding! They put the service back in customer service. Marikaye made me feel like she was concerned about me getting the best deal. Extremely helpful. I would definitely tell other friends about my experience.
I would like to say that the experience is TOP NOTCH. Previously experience with PUBLIC STORAGE was a disaster, Our Unit was BROKE into. Upon reconsidering PUBLIC STORAGE Me and my wife was VERY much undecided, but after speaking with Marikaye and Trina Our concerns were put to REST...... THANK U Marikaye and Trina..... U Gals are the BEST.....
Stopped by at almost closing time on Friday evening 9/26/2014 and Trina stayed past 6pm to assist me.
This place is clean and the staff is great. This is my second time renting a space here and I love it! Marikaye and Trina made my day.
Marikaye is totally awesome!!!! She is very helpful whenever I need it. Highly recommend this facility!!!!
Trina was very helpful in getting us set us with our storage unit. She took her time to show us a couple different units so we could choose what best fit our needs. I would definitely recommend this location.
Marikaye was awsome great lady friendly and helpful. The facility is great clean and very well protected,. I give this place five stars,,,
Reserved a unit online and received a call within 10 minutes asking if we had any questions. We went over to view the unit before renting (climate controlled). It was very clean and well kept so we decided to book. Marikaye assisted us and everything was done efficiently and in a timely manner. She answered all our questions and was very friendly. I highly recommend this location
MariKaye & Trina at this location are not only helpful but friendly also. Price was good. Unit was clean and well maintained.
Mary k and Trina are wonderful and very helpful.
I have stored here for almost two years and Marikaye and Trina have always been pleasant an cheerful every time I come in, I would recommend this storage facility to anyone. It is a very clean an well maintained...
Trina was very helpful and knowledgeable and polite. Got a good deal will recommend
Trina was very friendly and helpful. The space is clean and secure. Very happy.
Trina was great. Toured the site. Explained everything thoroughly for a storage newbie. Highly recommend.
I've been at this storage unit for about 9 months and I think Marikaye and Trina are very good workers. I am satisfied with the services
I was very satisfied with the facility and the indoor unit I rented. The facility was clean, easy to access, and the move in/out process went smoothly. Marikaye and Trina on site were very helpful with any question or concerns I had.
they know there stuff. and all the packing boxes I needed. Thanks
Marikaye is so helpful always has a smile. She took the time to help me
I notified Public Storage that I would be moving out Feb 2nd. When I arrived with my movers that day, the driveways leading back to my storage unit were impassible due to the huge mounds of snow that had been plowed to the end of each driveway. I complained to the office - they said there was nothing they could do but that I would not be charged for February. On Feb 3rd they called to tell me that the driveways had been widened and I should be able to get back there. The earliest the movers could get back to finish my move was Feb 9th. I notified their office that we had vacated the unit on Feb 9th and was told at that time that I would have to pay the entire month. The delay was due to inadequate maintenance of the property. Not only did I have to pay an additional $700 to the movers to do a 2nd run, but now I have to pay Public Storage for doing a horrible job of maintaining their property. For anyone considering using this facility - please note that they are most likely in violation of fire code for the city of Taylor.
Had a very good experience here and the workers were very nice and helpful and also explained all the details about renting a storage well. I was even able to move my stuff in on the same day! The employees I dealt with where Marikaye and Trina and they where both so polite and helpful and Im glad I came here.
MariKaye was outstanding helping us choose a unit. I'd reserved a unit online to get a better rate but it was in the far back corner of the property. She recommended a better unit that was only $5 a month more. I usually walk with a cane and have a noticeable limp. She drove us around on a golf cart and offered me a chair in the office for all the paperwork signing. She explained absolutely everything. I wish all service companies had employees like MariKaye.
Though the staff was helpful at the inception of my time here, I recently received a new monthly bill with an increase of $18.00. After being told at the location that they could not help me, and being provided with an 800 # that was not valid, I utilized the customer service number listed on the page. The young man that I spoke with at customer service told me that the increase was a normal business practice within a customers first year there. ??? Huh?? It's normal to jack up your rate in the first year with no notice? The young man told me that a notice was sent out on such & such date, but I truly never received anything. Basically my belongings will be moved to another location as soon as possible. This is not the way you do business.
The ladies at Public Storage where vary helpful and understanding. they cared more about me then any thing ells. thank you so much