Public Storage Self-Storage Units at 5180 S Dort Hwy, Flint, MI
Address
5180 S Dort Hwy Flint, MI 48507
Office Hours
Mon-Fri 9:30 AM - 6:00 PM
Sat-Sun 9:30 AM - 5:00 PM
Gate Access Hours
Mon-Sun 6:00 AM - 9:00 PM
Storage Facility Features
Boat Storage

Car Storage

Climate Control Storage

Indoor & Outdoor Storage Units

RV Storage

Small, Medium & Large Storage Units
Office Hours
Mon-Fri 9:30 AM - 6:00 PM
Sat-Sun 9:30 AM - 5:00 PM
Gate Access Hours
Mon-Sun 6:00 AM - 9:00 PM
Storage Facility Features
Boat Storage

Car Storage

Climate Control Storage

Indoor & Outdoor Storage Units

RV Storage

Small, Medium & Large Storage Units
Close Location Details
View Location Details
Outside unit

Drive-up access

Outside unit

Drive-up access

Outside unit

Drive-up access
Nearby Self-Storage Locations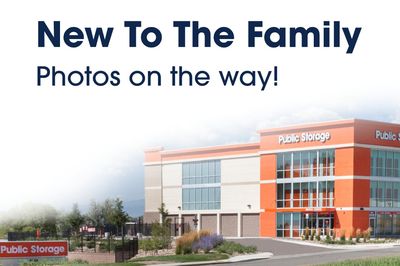 Self Storage Near
G3425 S Saginaw St
Burton MI 48529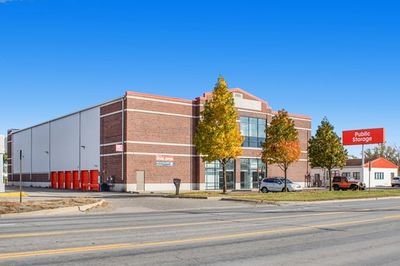 Self Storage Near
2325 S Dort Hwy
Flint MI 48507
Resources from the Help Center
See what fits in different storage unit sizes
At Public Storage, You'll Always Find...
Keypad Access

Friendly Staff

Month-to-Month Rent

Moving Supplies Available

Free Parking

Well-Lit Facilities
Reviews
( 269)
Great place great people just a messed up company your payments are due on the 1st that's okay but when you make a payment on the first and move it out on the 6th you still have 23 to 24 days left you're not getting no money back just accept it cuz that's the way they are
I am very disappointed with Public Storage. I went to my unit last night at 8 o'clock came back at 9 o'clock. The Kia said see manager, so I was unable to get into my storage unit to move into my home las. Our bill is paid Iand it was the 1st of August . So I was unable to move in with my belongings .the kiosk said "Store closed, see manager" I'm waiting. For them to open to rectify the situation. My frustration is immeasurable!!
Competitive rates and clean facilities. Property manager Michelle is very helpful and informative. Amazing customer service and support.
I'm very disappointed with this Public Storage. I was a Public Storage Customer in California and Florida and always had a small unit and got the First Month "FREE" and I'm here in Michigan and was told my First Month is not Free though their Website shows " FIRST MONTH FREE" and YOU ARE FORCED to sign up for their Insurance if you don't have Insurance. There is a waiver that you can sign declining their Orange Door Insurance yet they fail to tell you that. It's all about making money. In the past I've always referred people to Public Storage for their storing needs but will not refer anyone at this site due to false advertisement and forcing people to buy their insurance. Enough said.
Good place to store your stuff!
Hey can you text me my code please?I can't find it anywhere...Thankyou,Scott
Nice , clean convenient and the cost was reasonable, Charles was very helpful thanks for great customer service
I will use this business again the future. Charles was most helpful today! Selena was as helpful. I'm so appreciative for they way they helped after our family's loss.
Charles helped us so much! Great service
Listen Charles is the sweetest man i've ever met and definitely deserves a raise. The public storage is so accommodating we are a small out reach team in flint that rescue dogs and everyone here has been absolutely amazing especially charles
Beautiful facility and Charles has been an awesome person to work with.
Heather was very helpful and nice when I had came in today
I love online rental! No contact, lock in the unit, ready and waiting!
Great facility, the guy who works there, Charles was incredibly helpful and upfront with fees and information
It's a nice storage facility
Awesome storage unit. The facility is super clean and our unit has been great. I really like the app to open the gate.
Great facilities. Mobile app works great for entering and leaving. Charles has been very helpful in helping move units to fit my needs. Definitely recommend.
Heather is the best employee that Public Storage has, she is super friendly and cares about her customers
I came in yesterday looking for a unit Selena was really helpful and really nice. Thank you for a great experience
I spoke with Salina she was very professional and helpful with me in looking for the right value and size unit that I needed
Great place great service Salina was very helpful and kind would recommend anybody to go here 👍
Great Customer Service Charles in Flint (Dort Hwy ) you are appreciated for going over and beyond!!! If I ever need to rent a storage unit I will be back!!
Friendly manager and very helpful. Reasonable rates for unit.
I'm in the process of trying to give away my storage unit. The attendant was helpful and gave us two additional resources to check with to see if they will come and take what I would like to donate for free the whole storage unit. She had a wealth of information about charities and auctions. Very very helpful. Plus my things have been stored there for over 6 years and there's no damage to anything
Reasonable price nice space for things private gate for intro clean storage.
We spoke to Eric on the phone and was very very courteous!! Meeting him in person was even better. He was very very helpful in getting my mother the appropriate space for her things!!! Thanks Eric we greatly appreciate your help!!!
Eric was awesome! He stayed after 10 minutes for me to review the unit I wanted, and I was able to come back the next day and get it! Best storage experience ever. Thanks Eric!
Loved the service Eric everything went great
The employees were ALWAYS helpful. Restroom on site. Keypad entry. Just disappointed in myself for having this unit longer than intended and upset with the company for the RISING prices. Definitely over priced. Do yourself a favor and shop around .
Eric was very helpful and nice
Eric was very helpful and very nice and I would recommended this company
Eric was a great help! I've never had to rent a storage space before and he made every thing easy to understand.
Customer service was outstanding at this location ; Marisa K did an excellent job explaining the process since the site was closed on a Saturday due to whatever reasons. It's apparent that great service is not dependent on an zip code . Thanks for the great customer service.
Great service. Eric helped me out and answered any questions I had
John was great! He made getting a storage unit a really smooth and quick process
Eric was fast and efficient.
I really appreciated Marisa .k services fasho definitely will be referring more to this place
MARISA is the best she is so helpful I will refer everyone to them...
Very professional staff! Friendly and nice. Facility offers every shipping need as well as necessary products for protection of your stored items. Clean and well lit for late drop off visits.
I wish I could get into my unit when I needed too. Like at 10pm when I realize that I need something 🤷
Great location. Clean and secure. Exactly what I was looking for and Marissa was very helpful. If you need to store your stuff this is a great place to do it.
I would like to thank Ms. MARISA K. at the 08099 Public Storage Location. She offer great customer service. She was very knowledgeable and informative about all the details evolving around the conditions in stipulations in which i could rent and what to expect going forward. I was very pleased and i feel my belongings are in good hands...I was sold...Perfectly done sis...
Eric was very nice, helpful, and polite, overall great customer service!!
Eric was very nice and helpful
Marisa is wonderful. I have never had such a great experience and she always gives me 5 star service. thanks marisa
Had to update my payment arrangement. Marisa was very kind and helpful!
Eric was very quick, helpful and efficient when I had questions and concerns about my unit!
Marisa gave great service!
Marisa was great- very helpful! Thank you.
Marisa was very polite and helpful.
Marisa K. did an excellent job in customer service. She was a big help to me.
No reservation at all. Stopped in and Marisa had me set up and on my way within 15mins. Awesome and courtesy service.
Marissa provided exemplary service and helped facilitate an expeditious lot assignment. Her professionalism reflects well on the Public Storage brand in its entirety.
Marisa was very helpful I think she is great. Helped me get boxes and dividers. So happy I came here.
Marisa .K was great her customer service skills was beyond over the top. I definitely recommend this location.
Marisa k did a great job she the best come see her
Marisa k was great at all the help I needed
Very great service from Marisa, thank you very much
Facility easy to access, staff pleasant and helpful, units were clean and doors opened easily when unlocked.
Great place . lori and staff are very good ..clean ..go see them
Marisa was very professional and welcoming to ypur syore.
Lori was super nice and set us fast.
Can u get inside the gate 24 hours i have a unit there but never been there late
Marisa was fantastic! She was very helpful, polite and professional! She made renting my storage super easy and quick. The premises are very secure, clean and well-managed. I highly recommend!
They have always been more than helpful. Today Marisa was helping me and was extremely helpful and knowledgeable. I would highly recommend this facility.
Marisa was very kind and helpful when I was renting a unit. She was very knowledgeable about all the information I needed. Her service was spectacular. Thanks Marisa!
I came in the store as a walk in to inquire about the units and process and I was met with such a warm smile from the employee Marisa she was really sweet and informative. I didnt rent this time but I'll be back.
For me this was a great location and I thought the price was very fair!! Lori was awesome! Very friendly and new the business well!!
Very nice place .keep up nice.
Wouldn't recommend this place to nobody
Excellent customer service!!!
Great place, thank you Amber for all of your help.
Amber was great and very helpful.
Amber is so great she helped out a lot with everything very good service Amber thank you again
Nice friendly staff and nice choice of units
Extremely polite and helpful service and fantastic prices.
Lori is amazing. See her for anything.
Public storage is the best! Always willing to help! Lori is the greatest !!!!!!!! Thank You
Lori did an amazing job at assisting me while I was at this location! Will recommend this location just because of her!
I had the best experience here! I want to thank Lori so much for helping me out. She was so nice and so knowledgeable!
Had a very nice experience was my first time Mary was really nice she helped me a lot in choosing the right size storage she was very nice and friendly.
THE 1.800 PEOPLE. ARE NOT VERY GOOD AT ALL. I GOT WRONG IMPRESSION AND INFORMATION FOR THEM. VERY POOR SERVICE. TOLD ME TO GO TO DETROIT TO PAY. THEN HURRY OFF THE PHONE. I HAVE BEEN BRAGGING ON PUBLIC STORAGE ON FACEBOOK & TO ALL MY TRUCK DRIVING FRIENDS. HOW GOOD MY STORAGES WERE. AT YOUR FACILITIES. AND I STILL FEEL IT'S GOOD. BUT. DON'T HAVE A PROBLEM. YOU MAY LOSE YOUR STORAGE. LISTENING TO THEM. EVEN TELLING ME THE CLOSEST PS. IS IN DETROIT. WRONG ANSWER. FLINT MANAGER. LORI. HELP ME GET MY AUTO PAY BACK GOING. I REFERRED LORI AND FLINT OFFICE TO ANYONE WHO WANTS GREAT SERVICE. SHE ANSWERED QUESTIONS. AND TOOK THE TIME TO GET MY ACCOUNT ON TRACK. I OWN SOME RESPONSIBILITY IN MY LATE PAYMENT. BUT. THE 1.800. PEOPLE COULD NOT GET OFF THE PHONE FAST ENOUGH. ALSO A THANKS TO THE MANGERS AT GOLDEN TRIANGLE. FT. WORTH TEXAS. AND RHONDA. 1.800 PEOPLE. I AM NOT HAPPY WITH OTHERS WHO CALLED AND MISS GUIDANCE. THAT MADE THIS LONG DRAWED OUT PROCESS. THANKS. LORI FOR THE FAST .FRIENDLY. SERVICE. GOD BLESS. IF YOU I TALKED TO PEOPLE WHO ARE NOT WORKING. JUST TO GET PAYED. BUT. DON'T. THAT DON'T MINE DOING THEIR JOB. SHE DID A GOOD JOB. THANK.YOU.
Highly recommend public storage. Mary is so sweet and very friendly.
Great place , and customer services but your stuffy an go on auction after one late payment with extreme fee . A lot of hiding fee you cannot realized forever.
Lori, was very pleasnt. Great place for storage
Stopped in Public Storage to get prices and Mary was very helpful.
First time using this facility ..very clean, easy access and Mary was super friendly and very helpful...fully recommend this facility
Great experience getting unit. Mary was very helpful. Lot was clean & well maintained
Friendly Service, yet Security minded.
It was clean staff Mary T was helpful and application process was completed in a timely professional manner.
Raised my price after only being here for 2 months. Time to look for a new place
Mary was very professional. Took time to answer any questions I may have (which were many). I was surprised she remembers me every time I come in. She makes you feel better about having to need a storage unit....if that makes sense.
Mary has the best customer service skills ever!
I previously had been helped by Mary and she's very nice and knowledgeable. This was my first experience with Tony and he is awesome! Nice unit
Mary and staff are great .. clean place ... been here for years
After future visits, how can i review a place again... like a follow up? Without losing or deleting my original review?
Been using Public Storage for over 10 years now. Great place and great manager, Mary.
Lori helped me out, very nice lady.
I've had my travel trailer stored at their facility for over a year and Mary is always a pleasure to see.
Very friendly staff but they do hit you with surprise fees which ive always disliked with any service
Tony was a great employee and he helped me with everything. The facility is an excellent store. Very happy with the service.
Mary was very helpful an answered all my questions with ease. Thanks MARY YOUR AWSOME!!!!!
Excellent service definitely recommend it to anyone
Very friendly staff, Tony Phillips was very knowledgable about the facility. I would recommend this to anyone.
Stopped in with questions. Tony was very helpful and knowlwedgeable. Also he was very polite and courteous.
It was very pleased with the service I received. Tony Phillips was exceptionally nice and knowledgeable. I would highly recommend using this facility.
First time using public storage!! Had a great experience thanks to Lori!!! She was kind and very helpful!!!
Went to the auctions today at this location and Mary was great.
Thanks to Tony he was very helpful and friendly
Clean, convenient , and lots of options. Staff is great - knowledgeable , acomodating , and attentive. Very fast turnaround time from placing an inquiry online to actually receiving a call -Mary called me within 5 minutes. She took the time to see me right away even though she had an appointment with another customer approaching. Will recommend.
Honestly, this is straight-up false advertising. They roped me in with the $1 first month start up. I spoke with someone on the phone and they made it sound like a great deal and they were extremely friendly and nice. What they don't tell you on the phone is you have to pay for insurance, and a bunch of other random fees (I ended up paying like $45 up front!). What happened to the $1? You also have to bring your own lock or buy theirs for $20.00, or you can't even have access to your unit which they don't tell you until you are there in person. They also told me it would only cost $45 a month after my first initial month.. well that was a lie too. I just got my bill for Feb and it's $61.00 with everything. Mind you, I have the most basic smallest outdoor unit, nothing special. I just wish they would be more honest with the actual prices, I would have went someplace else or done more research. I had a job starting out of state, so I didn't have many options at that point. I don't ever leave bad reviews but I really feel like I was swindled.
I will never use public storage again! They always seem to find a reason to raise the rates and my things got wet inside the unit luckily everything was in totes but some of them ended up with mold on the tops. Never again!!!
Very easy and smooth experience here at public storage. Mary was very helpful, thorough and friendly during the entire process!! She helped me make sure I was selecting the right size unit for my belongings. I would recommend this location to my friends and family. Thank you so much, Mary!
Mary was wonderful.I even got a ride on the golf cart... lol this is my second time using public Storage and i am pleased
Its a good place. Mary is awesome!
I worked with Mary at the front desk she was very kind and very helpful with me picking out the right storage unit for all of my belongings this is a very clean facility I would definitely recommend everyone use Public Storage on Dort hwy
Customer service is bad. When you want to speak with customer service they give your a phone number to call to speak with the manager in charge of the local facility. This manager person is located in California. She didnt answer the phone so all I could do was leave a message and nobody ever returned my call. So when you need customer service, there is nobody that answers the phone and they dont even return your call. When I need storage next summer, I will not return to Public Storage.
I know that they close at 6, 5 on the weekends, but you can still enter with a code until like 9 at night. When does the gate start accepting authorized codes?
Always clean great access and reasonable prices. Got me through until my apt was ready
Tony took care of me easy enough. 15 minute sign up process and I was on my way. Thank you sir.
We were here earlier in the day while checking out other facilities. But came back and had fantastic service from Mary. We arrived back just after closing time. But Mary decided to help us anyway ( now that's going above and beyond). She made sure to cover everything thuroughly. A great location, great service, and very clean facility. I would definitely recommend this company and location to anybody in need of a storage unit.
I found my trip to public storage to be very pleasant. Mary did a wonderful job of showing me the unit and informing about the whole process of how everything works. I highly recommend that people use this location.
The lady there was kind understanding and knew just where I wanted to put my car she is number one clerk for public storage in the nation
Mary provided great customer service and catered to all of my needs during my moving experience.
Open 6am - 9pm. Well maintained and friendly staff.
Are you able to have a sale from the storage unit?
Mary was wonderful in ensuring that all my storage needs were met! She was very helpful in suggesting products while not coming off too pushy. 10/10 service, Mary is great!
Mary is super helpful and been pleased with service.
Finally leaving 3 United after 5 years, no problems
Awesome place! Mary is the best!
Service was above ans beyond by Mary!
Mary was awesome showing us our new place for storing our camper.
Great service done by mary
Jodie was so nice and kind to me to explain everything to me show me the storage but I found a better price online I recommend for anyone to go there just for the hospitality
Yeah great place. Very clean n secure. Mary was very nice n helpful.
Mary made renting our storage unit very easy. She was very friendly and knowledgeable. We are glad that we chose Public Storage and would recommend them to our friends and family.
Excellenc experience Mary was outstanding
Mary is awesome! In the 10 years I have been a customer, she has always treated customers with professionalism, respect, with an attention to detail.
Clean store, fast service, friendly staff. Mary was such a great help getting me in and out quick and easy
Do you have climate controlled storage?..
Price continuously goes up && there's tons of little flying beetles.
Jodie and Mary were wonderful, both personable and professional. Great job guys, oh jodie smelled nice.
I went in and rented a space from Mary yesterday and she was very helpful and filled me in on all my needs and explained everything to the point. Thank you very much Mary for all your help.
I have never seen such helpful staff. Most places I visited are just in a rush to get you a unit, take your money and get you on your way. Jodie was so helpful and took her time to explain everything and showed me what I needed. Thank you Jodie, I will surely send recommendations your way.
Great storage unit too bad no one is ever in the office during office hours.
Answer service dont tell u they not open and priced way too high
Awesome staff help me out right away
My experience with Public Storage was very good Mary and Jodie were very helpful and informative.
Excellent service! Mary responded to our phone calls and questions promptly and helped us get the unit we needed. She was very helpful--even helping me carry my supplies to my car! We would use this facility again.
Way too many hidden fees.
Because the manger mary is so envolved and corcerned about the custermor. Shes always smiling and very knowledgable about her job. Shes awesome...the world needs more marys...
Amber at the front desk was very professional and kept an eye on my truck while I took my motorcycle out of storage for a few hours to ride Thank you. Much appreciated.
Mary was very professional and polite. Had a great personality. This is what I like to see when I come into a professional establishment. I would recommend people to use this storage unit cuz of there competitive prices. I was hear with johnathan kurtz
Great place. Mary was awesome!!
Mary is awesome. She was very very helpful. U need more employees like her.
The service was excellent, Amber took care of my questions and was very helpful. The storage units and the surroundings are clean and organized.
Mary made everything so easy for us and she knows her stuff. I would definitely recommend public storage to everyone. Thank you so much.
Mary was very polite ,courteous and friendly. keep people like her and your company will be a success . I love Public Storage Co. True customer.
Mary was amazing. So helpful. Glad i used them!
Mary was great and helped me get the right unit. Property very clean.
Mary went above and beyond to get us the Unit we need!! Thank you
I have rented here for 8 months. Never had a problem. Clean nice ladies. I will be back next winter.
I went to look at units today with the bad weather and all and Mary was so nice to show me two units. Very clean and sold me the boxes I need. Thanks Mary..
Went to get a quote the staff mary and lisa very helpful and answered all my question.
Lisa's help in getting a lock replaced was very much appreciated. Great job Lisa!
Mary and Lisa was very helpful. They are so nice and helpful in my time of need. I love Public Storage.
This place is secure and safe. You need to get your lights fixed. Mary was nice .
Mary was such a great help. I would recommend this storage.
Mary was very helpful and pleasant to talk to. She even helped me with my storage Needs...
Mary was great property clean and well kept.
Great place, great customer service would defiantly recommend it here
Mary was very helpful and accommodating with setting up a storage unit for me.
I love the service and the clean facility and Ms. Cassandra was help polite and was a great help to me.
Stopped in flint to look at different sizes and Mary was such a great help. She referred me to the Waterford location brenda was amazing she answered all my questions and showed me different sizes to get me the best unit for a great price
I went in to rent a unit and Cassandra was very helpful and sold me boxes on my way out.
while out shopping for a unit I stopped by and spoke with Cassandra, she was very informative and friendly and the facility was very clean, the prices were reasonable, when im ready to make the move this is where I will be keeping my things
Mary was very helpful in getting me set up.
Very pleasant, Mary helped and she was great! Enjoyed my experience; she made it really easy to make the decision in getting this storage unit. :)
Awesome! Ms. Mary is the best! Very helpful and very knowledgeable, and professional, thanks a whole bunch!
Stored our boat with Mary. She was great. . This company looks clean and the clerk knew what she was talking about. The price was reasonable.
had a great experience. rented from Yvonne. very professional will recommend to friends and family.
Mary was very helpful in showing me my unit and getting everything set up! i will definitely continue business here!
Went to this property to rent a unit and Mary was great. The property was clean and looked secure . I think my belongings will be safe here and oh yeah I bought a box too I was to suggest this to all my family.
The employee I dealt with most was Mary. She was always pleasant, explained things clearly, and was very helpful; and the location, Dort Hwy, Flint, MI, was always neat and very clean. Additionally, the ease of access to units is excellent! Her attitude and service are definitely a factor in my recommending Public Storage to others, and use of your company again if needed. Thanks, Mary! Kimberly B.
Mary was very helpful when my basement flooded. I need a unit fast and she was very accommodating. The property was clean and secure looking.
Great service and great prices! Betty (one of the managers) was super helpful. Two thumbs way up!
Mary is the property manager at this location. She is very helpful, accommodating, and truly a problem solver. I have rented a unit from this location for a total of 4 years and I have always felt like a valued customer. Mary's genuine customer service has enabled me to refer my friends to this property, as well. Overall, the professionalism and dedication from the workers at this facility has helped me to feel good about having my property stored at this specific location. Jolene Richmond
Thank you for prompt service & efficient assistance. Mary was absolutely wonderful and took time to address all my questions and concerns. Thank you Mary!
Great service love it mary &derruck
They have worked with me over the years I use them often and will continue to do business with them I love the employees dericck and mary
Did business with Derrick this morning he was a wonderful help.
Good friendly service, and it's safe and secure....
Entered the office on dort talked to derrick was very helpful and made us feel like family, tried to get us the lowest cost possible, very appreciative will definitely keep coming back! Very satisfied.
he's very kind and helped me out and smelled good very friendly thank you so much derrick
My opinion of your staff is that there is a woman named Jamie who is no longer with you unfortunately be cause she and Mary both have great personalities and are on the ball, her and Mary who is still with you were both always very helpful when I ever had questions. I really enjoyed coming in just to visit with either one of them, I felt like they are friends. I really miss Jamie but I still have Mary, don't really know the guy that's working but he seems pleasant. You also had a girl named Sara C who I found vulgar and unprofessional I'm glad she is no longer here.
Betty is awesome and has gorgeous eyes
Great, mary is very friendly!!
We were treated very well and the premises were clean. We were helped by Mary.
Great place guy was awesome
Courteous staff and clean facility. Easy to get the services and all well explained.
This is the first time I've used the Mound storage facility in Sterling Hts. I Initially called to get information on size and availability by phone and was greeted by someone that was not very helpful. All this person told me was to go on line to reserve a unit. So I did this and before I was able to complete all the information on the computer, I received a call from a new person Sara. She was so helpful and easy to talk to. As a customer I really appreciated her help, joyful attitude and positive comments. I will definitely recommend the Sterling Heights, Mound facility to relatives and friends!!!!
Came into Public Storage to make a payment for an out of state unit, unsure if I could do so. Mary was so very helpful & friendly! I would definitely recommend this store to anyone with storage needs! Thanks for all your help!
During the time I used the facility each of my experiences have been very positive. The staff have been most helpful and courteous. I will highly recommend this storage facility to all of my friend and family members.
Stopped by the Flint store for some help on storage unit in Ft. Lauderdale. Mary could not have been more helpful. She took the time to help me out and even called the Ft. Lauderdale store to get additional information. She did all of this with a smile on her face the whole time! Whenever I need additional storage, the Flint store will be my first stop
Public Storage is by the best place to store you belongs knowing that they are safe and that you get your moneys worth! Rent for only $1.00! Outstanding! Also with each visit you are welcomed by your friendly associates making you feel comfortable, welcome and safe. If there is anything that you do not understand they will take the time to explain it to you so that you'll have a better understanding of what you are signing and how the system works. And Sara did that just for me, now each time I come visit I feel more comfortable knowing that there is someone there that I know and that I can go to if I need any help. Public Storage will now and forever be my storage unit I go to, to store my belongings. Thank You.
I was running late from work. The store was about to close when I arrived. Sara did not mind. She took her time to explain everything to me and was very patient....very nice experience at this location.
Having never used a storage facility before, I had a lot of questions, Sara was very helpful and patient, as she answered all my questions. She booked me into a $1 first month deal.