Public Storage Self-Storage Units at 2500 S Industrial Hwy, Ann Arbor, MI
Address
2500 S Industrial Hwy Ann Arbor, MI 48104
Full Service Kiosk Available
Office Hours
Mon-Sun Self Service - online & on-site eRental
Gate Access Hours
Mon-Sun 6:00 AM - 9:00 PM
Storage Facility Features
Indoor & Outdoor Storage Units

Property Manager Lives On-site

Small, Medium & Large Storage Units
Office Hours
Mon-Sun Self Service - online & on-site eRental
Gate Access Hours
Mon-Sun 6:00 AM - 9:00 PM
Storage Facility Features
Indoor & Outdoor Storage Units

Property Manager Lives On-site

Small, Medium & Large Storage Units
Close Location Details
View Location Details
---

5'x5'

---

3'x10'

---

5'x10'

Outside unit

Drive-up access

---

5'x10'

---

10'x10'

Outside unit

Drive-up access

---

5'x15'

Outside unit

Drive-up access

---

10'x15'

Outside unit

Drive-up access

---

10'x20'

Outside unit

Drive-up access

---

10'x25'

Outside unit

Drive-up access

---

10'x30'

Outside unit

Drive-up access

---

30'x40'

Outside unit

Drive-up access
Nearby Self-Storage Locations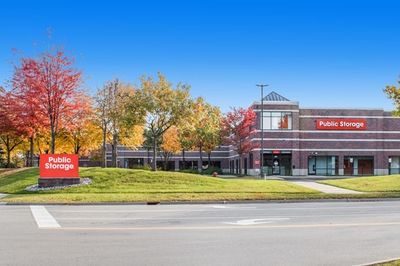 Self Storage Near
1400 E Michigan Ave
Saline MI 48176
Self-Storage Near Ann Arbor
Resources from the Help Center
See what fits in different storage unit sizes
At Public Storage, You'll Always Find...
Keypad Access

Friendly Staff

Month-to-Month Rent

Moving Supplies Available

Free Parking

Well-Lit Facilities
Reviews
( 206)
Rented a unit here for 14 months. In that time they raised the rent twice (+$120 total, a 38% increase!). I found a larger space for $150/month less. In addition the facility is poorly maintained and customer service is non-existent. Not worth the premium for me to have storage in Ann Arbor.
I needed help finding a new storage facility. Charles helped me immediately. Great Service. Highly recommend.
Charles was able to answer every question (even the stupid ones LOL). Thank you for being so polite and patient!
Great to be able to deal with a real person on site, and a very nice one at that! Very thankful Charles was there and able to complete the rental process on the spot when the kiosk would not recognize our reservation. Thank you again, Charles!
Charles was great! Super helpful. He was walking the property and made sure to say hello to my son and I, then he came back to answer some questions that I had. The unit is very clean. I will definitely recommend this Public Storage to friends and family.
Charles was fantastic, helpful, informative, and very easy to work with! The facility is clean, easy to maneuver through and in an accessible part of town. I will definitely use this specific Public Storage again in the future for my storing needs, especially with Charles at the helm! Worth your time and consideration, I came from out-of-state and had no issues whatsoever.
I feel bad for forgetting the name of the guy who helped us (Charles?) but the employee was really patient with us and helped us throughout -
Karen was great! She showed me the unit, entered my info and I was out in 20 minutes. She also helped me to qualify for discounts.
My wife and I recently moved to Ann Arbor in the midst of the recent ice-storm and power-outages, and Karen and Charlie were fantastic! They were both extremely helpful and accommodating, and went above and beyond to coordinate access to our rented unit before our movers arrived. Thanks again!
Tom and Charlie were extremely helpful in providing assistance in locating the best space for our needs as well as allowed for us to have our moving pod delivered and sit for a day while we unloaded it. Every interaction is pleasant.
Miku is such a friendly person. I'm sad to hear that Katy left the company, but Miku rocks it. Even with staffing issues, and habing a difficult time having someone here, it's nice to know other people care and give it their all
Never had issues here and people were friendly.
Teresa and Kaycie were very kind and helpful. We arrived just before closing time but were welcomed and provided great assistance with care to help us find the storage unit we needed.
Teresa and Kaycie were excellent, came in close to closing and still got friendly service
Teresa and Kaycie were very professional and polite even though we entered 2 minutes before the facility was closing
Client have a good experience here but Kasey is the only reason I stayed.shes awesome
Very professional service from Kaycie and Teresa throughout the process of renting here
Teresa and Kaycie were amazing!
Teresa was wonderful!! Explained everything in detail and made sure we were happy with our new unit before we signed anything. By far best Experience we've had at a public storage.
Good customer service and so friendly.
They have the best service you could ever ask for we been renting me and my family everytime we need one since 2013 and we've never had a problem they are so nice easy and it's the best thank you so much
The staff is great. Easy access, clean, safe and in a great spot.
Did not honor my reservation
A bit pricey. Clean easy access.
Been getting the run around with refund request. Said they couldn't return it to the card I used, and it'd have to be mailed from the corporate offices and it'd take a couple weeks. Followed up two weeks later and they said, because it was coming from "corporate" it would take a little longer. Followed up two additional weeks later, and without even checking the account, Kailey said, "it was put back on the card". I informed her of the past reponses, and she says, "well it can take two weeks". I informed her it had been a month, and she said, "it was credited today". I asked if that meant the check was just mailed today, and she said, "I didn't say the check was cut, I said it was credited. It can take another month to receive". For a non-working college student, 2 months seems like an eternity to get a refund and the flippant responses from Kailey are what's going to make me discourage any University of Michigan students needing storage services from choosing this establishment for their business.
This morning I visited the Public Storage facility in Ann Arbor on Industrial Drive and was greeted and helped by Brandii. I wasn't sure what I needed and she showed me a space that could possibly fit my needs and also suggested a number of other options. I left with all the information I needed to make an informed decision. It was such a positive experience to be guided by a friendly and competent agent!
Kailey was absolutely great!!!
Easy and convenient to downtown.
Kaycie, the manager/person at Public Storage was an incredible help to me on my move across the country. I was running late due to unexpected traffic. Kaycie stayed late to and made sure to get everything right for me even though the office was supposed be closed!!! Thanks Kaycie you are awesome.
The ladies Val in Canton and Lisa and Casey are the best when it comes to having to use storage. For me as a homeless person these gals are always there whenever I need them. I recommend all of them highly for any storage needs!! They all deserve raises!!! Signed a very happy customer Deborah Ritz
The manager at the Ann Arbor, Industrial Hwy location returned my call promptly and was courteous and professional.
Great place! Super helpful and awesome deals!!
Rachel was very kind and helpful. Explained everything clearly and answered all my questions well. Seemed like she was very busy but attended to everyone with excellence. She was already juggling two clients when I came in and another client came in right after me since so many students are moving out last minute right now.
Kaycie is a professional and helpful attendant she answered all my questions and help me get threw the rental process. Great Job!
Nice and clean. Professional staff! Kaycie was awesome.
Brandi was instrumental in helping me access my unit when I had lost my keys. Service was professional, friendly and amazingly prompt. You don't see that very often. I highly recommend!!!!
Kaycie was welcoming, helpful and friendly from the start! She even went an extra step and tried to find me a unit close to a family one The facility and the unit are clean, secure the whole process was easy (took 10 min or less from arrival to final signature).
Kari was very helpful and unit was clean. Very smooth process.
I would recommend this location for your storage/moving needs. I stopped in and talked with Kaycie to inquire on storage rates. She was very helpful and offered me options based on my budget.
Candice was great. She helped me out and walked me through everything the best way possible. Great service.
Great service, Candice was very helpful!! Moving can be such a pain, but public storage was a God send!!
Candice was really helpful and answered all of our questions. I would recommend anyone to talk to her.
I am moving from a large house to a much smaller apartment. I have never rented a storage unit before, so I was a bit nervous about the process. I did not need to be, Candice was wonderful! She was very personable, provided me excellent directions and instructions, and set my mind at ease. I really appreciated her excellent customer service!
Ms.Candice was very professional and helpful if I could give 100% I would.
Candice Was fabulous thank you
Candice was fantastic at getting our storage unit rental set up and explaining everything involved. Really great to get pricing online!
Candice was fantastic 6 stars!
Candice was great! Very quick and helpful
Had a great experiance at Public Storage to rent my storage unit. Kaycie was prompt, helpful, and very knowledgeable. Highly recomend.
Kaycie and Candace were absolute angels! They were so professional and helpful. Best storage experience ever!
right size and right location, Candice help me out to find what I need. it was my first experience. Greatttt!!!!!!!!!!!!!!!!!!
This place is too expensive for people who are in between apartments and jobs. I was told I have a month to pay the storage unit but it was shorter then a month and was charged $50 for one day late which is not fair and then they put an extra lock on the storage unit so I can't get anything in or out. Next time I'll make sure to shop around before I make this mistake again
I reserved a small unit at the Ann Arbor location online, which was really easy. I arrived early for my appointment and Chantelle was there to greet me. Chantelle was very professional, thorough and patient. She answered all my questions leaving me dignity and respect! Very clean area! Tjis will be my go to storage!
Kaycie was very friendly and welcoming. The storage unit was clean and easily accessible (even with a large trailer). S Industrial Location was very convenient for me. I highly recommend this storage facility.
Easy and convenient. Way cheaper than other options and Kaycie helped us a lot to find the best options.
This was my first time renting a storage unit and I was under a lot of stress!! Kaycie, the property manager, walked me through the entire process with a tremendous amount of patience. I must have called her 10 times that day. The facility was super clean and the customer service was Awesome!
Candice was amazing at check in. She took her time to explain everything even though I was late to my appointment. thank you
Candice was so incredibly professional, friendly and helpful! She made the process easy!
I recently reserved a unit on my commute back to Michigan. I worked with two members of the Public Storage team who were exceptionally polite and helpful. I hit unexpected traffic on my road trip and called ahead to ask if I could come in after their closing time to sign off on my unit. Kaycie answered my call and graciously waited 20 minutes past close on a Sunday to sign over the unit. Of all my experience with renting storage units, Public Storage stood out as the most helpful and flexible and I would highly recommend them for any storage needs.
I just recently started renting a storage space at Public Storage off of South Industrial, and have had a great experience so far. The employee that helped me, Kaycie, was extremely helpful, friendly, and knowledgeable. I walked away not only with signing an agreement, but feeling confident in choosing this company.
Too pricey for what you get!
Very friendly and knowledgeable staff. Quick and easy rental process. Clear and concise instructions. Great location.
A++ management is super helpful. Made the whole process very easy!
Came in to get a unit, got the last one available and Candice was so very helpful and gave me great information about everything! Even offered extra tips for storage that i purchased a bed cover! Highly recommend Public Storage!!
I had a great experience at the Ann Arbor location. Shout out to Destini for helping. I choose my unit online but when I saw it person it was too small. Destini was able to get me a larger unit and plus this new unit had a promotion with it. I got great service and saved money in the process. Thanks 😁
Great service The guy behind the desk was very professional and knew his stuff ...good place. Thanks.
They were given cc numbers from both myself and my son. Failed to register on auto pay. No CC on file. I tried to pay online. Their system was often down and did not accept input for cc card. I offered to go there .They were closing early and I could not pay over phone. They threatened to put lien and sell my stuff. Increased rent. Never apologized for problems on their end or offered to waive fines. Their good prices are rather not real. Never had such problems elsewhere. Can't wait to move stuff out of there.
An awesome place with great service!!! Kaycie is awesome and super helpful!! Absolutely no complaints!!!
Val and Kaycie were the best helpers!! Love them. Storage is really good too.
Krystal was super helpful when it came to helping me choose boxes for my move!! Very friendly and helpful :)
Was charged $240.00 for 2 days of rent. Called and talked to the property manager about vacating and asked if it would be prorated as I shouldn't be responsible for a full month of rent when I wasn't in the unit the entire month. Was told there was nothing she could do about it and was incredibly unhelpful in explaining why I was responsible for the balance. Incredibly frustrated having used them the last 3 years for winter storage and never had an issue before.
Dan is the man! He helped find me the perfect storage unit for my upcoming move. I was worried about a larger truck making it to the unit but he assured me that even tractor trailers can get to the back. The unit I was looking at online was unavailable when I arrived but Daniel matched me with an even better unit at the same price. Thanks Public Storage!!
I am really happy with this locker. The facilities are great and the staff is really professional. Kayce has been a huge help on more than one occasion. I highly recommend this business.
The staff is great and very helpful especially Kaycie..She was Helpful,polite, knowledgeable and friendly ..This is why I rented from this location..ty
Brandii was extremely helpful and friendly.
Brandii was very informative and polite. She did a great job of making us feel comfortable with our purchase and would definitely recommend this location to others. Thank you so much, Brandii!
Kaycie your are a life saver, thank you so much for all your help, making my life way much easier 👍👍👍
Kaycie was super helpful!
Brandii was super helpful. Nice facility! Very clean and new doors.
I just recently got a unit from an absolutely lovely young lady named Kaycie. She was so sweet and helpful even though it is so cold outside. We were in and out with a unit in less than 20 minutes!
Kaycie was so wonderful. I walked in with an idea of what I wanted and she was great giving me the knowledge I needed to choose a unit and store a few things of mine. She's knowledgeable, and quick as we got in and out within 15-20 minutes. I'd reccomend anyday.
Staff member Brandii made a difficult situation easier. Some people probably look for storage as part of a well executed plan not so here. We needed a place while we transitioned and we needed if now. Brandii took care of everything including our frayed nerves with her friendly professionalism and genuine kindness. Thank you for everything.
Brandii was really helpful and courteous. I would certainly recommend this location.
Wish I could rate lower they are very misleading in your advertising customer service sucks. Clearly dishonest staff.
Kaycie offered efficient and professional service with a warm smile and great attitude...made everything super easy and clear.... Even though it is a big company ...she gives it the smalltown local feel
Two ladies, Brandi and Fannie were very helpful. They were efficient, courteous and friendly. Good job!!
Nice facilities. Seems secure with a coded entrance gate. They just recently installed all new roll up doors on the units. They are much easier to use now.
Kaycie was an awesome help! Made opening a storage unit a lot less painful!
I went in to buy boxes a few times and I had help from both girls that work there, Kaycie and Kari. They are so sweet and helped me get the right packing supplies. I would recommend them everytime.
Kari was such a big help with a friendly personality. The unit she showed me was clean and she was very informative. Thank u for all your help
Moving is never easy and finding an accommodating storage unit in the midst of all chaos is even harder! Karli at Public Storage made my transition SOO much easier and manageable. I called several times to reschedule my move date and with each adjustment Karli was an efficient and pleasant voice behind the phone. I highly recommend this storage facility, and appreciate the patience and care I've received.
I was helped by Kaycie on Monday the 17th of September of 2018. Kaycie was professional, courteous, and accommodating in helping find the best deal for my storage requirements. I believe other storage companies should take notes from Kaycie's grade Sales and customers service skills... Be more like Kaycie
Kaycie was friendly and super helpful.
I was helped by Kaycie yesterday and this morning with my unit. She is very friendly and explained everything to me! It was a quick and easy process. Very satisfied. Excellent customer service!
Hi, can I just store stuff for a month? possibly April 20 - may 20 and how much will be the rate? I only have three or four luggages and would want the smallest size. Thank you!
Very clean, nice place!! Kaycie is great!!
Kaycie was knowledgeable and friendly. Office and property are clean and well maintained.
Kudos to Kaycie for outstanding customer support service!
They got back to me quick and had a storage unit available for me right away. Daniel was very helpful.
Really like this location, very clean. Daniel was very courteous, patient and knowledgeable.
Mice invaded my storage. Luckily I had insurance. The star is for the staff. 1 star to equal 5 because the staff was always great, but it is a storage and that gets no stars. Mice and price increase once you get your stuff there so the move in special goes away once you move in.
Thank you for the shelter from the torrential rains while driving paying passengers on pedicab.
jayzah was super duper amaze balls...so helpful and informative
I sent my wife here to get a storage but she got the whole package including boxes that was well needed. I want to personally thank jayzah for helping her and hope she can help me with my business needs soon. If anyone knows if she work here please let me know
A number of sizes of units. Access via secure gate. Well lit and clean.
Amazing service. I reserved the unit online and received a call in less than 5 minutes. The pricing was extremely competitive and the whole process just seemed easy. Val was great and explained all my options in great detail. I would definitely recommend this storage facility! Update: 4 months into my contact they raise the price over 20% without notification. They also don't provide 24/7 access. People are moving out. I've called corporate so let's see how they respond. I've never had a facility raise their price like this in 4 months!
Well maintained. Professionally operated. Jayzah, gave me very clear instructions and was well prepared. Very friendly and helpful.
Jayzah was super nice in showing us the choices of storage units, I look forward to store my stuff here in the upcoming summer!
Super nice staff, explained everything. Can pay online which is a plus for me. Lots of supplies. Clean space. Let me view the unit before hand to make sure size would work for me.
Jayzah was very helpful and knowledgable! This is a great place for storage with good access any day. I especially like the individual codes that all customers have for entry - keeps things very secure.
Val was extremely helpful and had great input for spacing and future expansion. We're glad we chose a facility thats convenient, clean, and has great management. We signed up on a day eitb no internet and they made it happen. Thanks !
From the moment I walked in the door, Val was extremely helpful and courteous. My concerns were taken care of promptly and efficiently with a smile as well.
I had an excellent experience getting storage unit. Great price and great customer service with Olivia!
Always nice and friendly, this is my second time renting at this location and they make the process very hassle free and speedy. Val helped me out with getting a late fee waiver that I knew nothing about until she mentioned it! Thanks Val.
Olivia gave us excellent service. Very knowledgeable, efficient and courteous in setting up our account and showing us units. Clear explanations of everything we needed to know. She even called a week later to see if our move in went ok and if we had any new questions.
Had to use storage may times in the past, this location always gets my business. Val was awesome
Very easy and comfortable experience. Olivia is AWESOME!!!
I had a great experience. Rebecca was phenomenal. I needed to move some stuff during campus move in and it was very hetic and traffic was crazy. She even stayed after closing time to make sure I and the other customers were assisted and satisfied. I definitely will be using public storage again if I ever need to store more things.
Great, Friendly staff, Easy access. Frank the Amp Man, Ann Arbor Amplifier
I was looking into different storage places for a while. When I came across Public Storage, I was happy. Happy because it's affordable. When I got in for my appointment, Olivia was super helpful. She answered all of my questions. Rebecca was very helpful as well! The place was tidy and they know how to handle many customers at once.
The storage facility is easily accessible, neat and clean. Rebecca was very helpful and efficient. She was very nice and got me in and out and was very quick. I would definitely recommended this storage facility.
Karen and Olivia were great they helped me out they show me some units great service
The facility is clean, secure, and easily accessible. James was very friendly and knowledgeable in helping us find the best size storage unit for our needs. I would recommend the Public Storage on South Industrial to others.
James was extremely helpful and I felt like he genuinely cared about my experience
Worst experience. The assistant Olivia forced me to finish my contract when I decided that I didn't want the unit. She even took away the lock I purchased. Can't get my money back whatsoever. Don't know what is wrong with the system or the training process.
The front woman Olivia was really nice and worked really hard to make sure I got exactly what I needed. Price is a little high though.
James helped evaluate what I was storing, and suggested a smaller (cheaper) unit than what I initially reserved. The unit was clean, the gate-secured, fenced in property is well kept, and the service is friendly.
This is a good location with easy access. The unit was clean when we moved in, and service has been friendly and prompt. Olivia was very helpful today and answered my questions easily. It probably deserves 5 stars, but I can't really "love" a storage unit. Very nice, though!
James really made everything easy and the facility seems well maintained. I'd definitely recommend them if you need storage space.
James was very professional and helpful
The guy James was very nice and helpful
The price was better than other places we called. The site seems safe and secure. There was a gate that required a code. The unit itself didn't have lights, which would have been nice. It seemed a little musty in the unit. I would have liked 24 hour access, but 9am to 11pm is still good. Olivia helped us, and she was pretty awesome. Very helpful, and great customer service. Overall, for what you get for the price in this area, I would recommend it.
Clean facility and James has provided excellent customer service!
James was very courteous and professional.
I rented a unit today. The customer service was excellent! It was fast and efficient. It was a great experience!
Darcie and james. Great service.
Really quick and easy process to reserve a unit. James was very helpful and gave me all of the information that I needed.
I was helped about 3 weeks ago or so by a super nice woman named Lindsey. Employees like her will help keep tenants. She made sure my unit was still working for me as i was onky in there to make a payment. Great service
Staff was so helpful, nice and informative. Tay provided me with all the information I needed and was very nice and friendly. I give high recommendation.
Tay was Very friendly & helpful
Lindsey is great she helped me figure out an issue with my account and saved me time and money. Will rent again
olivia and karen did an amazing job will continue to use the storage facility great customer service.
I dealt with the on-site manager, Paulina, who was very helpful and informative. She asked about my needs and we discussed the merits of a 10x10 unit vs. 10x25 (which were all that were available). She informed me of a promotional rate on the 10x10. She took me to see the unit, to confirm my initial impression that it would be big enough for my anticipated needs. She then explained the contract, insurance, security lock, etc. and the entry keypad individual code and hours of availability. It was a thoroughly pleasant and professional experience and I would recommend her and this location to anyone else needing storage.
The facility was absolutely perfect with a very professional staff. Olivia answered all our questions and concerns in a very professional manner, and we had no issues whatsoever with the service. Good job.
James gave me great customer service.
Excellent service, they attended me with care.
Very helpful. Great experience, thanks to lindsey!
Darcie is very pleasant and helpful. She always has a smile on her face and is ready to answer any questions. The facility is clean and secure. I feel very comfortable storing my items here.
Friendly and helpful. Fast and easy rental.
it was a great experience and i loved the service. and also olivia was great to work with to!
This is a clean facility with very helpful, courteous staff for the right price. I am happy with my decision.
James (guy at the desk) rented me an inside unit that was suppose to include a light. When he showed me the unit he indicated that a light bulb needed to be installed and would be there the following day. I decided to rent it and the following day when I started to move things in, it still wasn't there. He then told me that they were out of light bulbs and had to order more and that next weekend they would have some. At this point I was already annoyed as I could barely see anything in there and was starting to move my things in. The following week I stop in to move more items and again no light bulb. I stop in and ask him what is going on and he tells me the light bulbs haven't shown up and it will be another week. At this point I should have moved the remaining things out and asked for a refund but stupid me I thought he would make good on his promise. Needless to say after 5 months of renting the unit, light bulb never got installed and I'm moving my stuff out in darkness. I hope people actually read this review because their ratings would indicate it's a good place but that's because they press you to give them 5 stars. James never even offered to do anything about the situation or give me some refund for all of this headache. Find a better storage place, there are many others to choose from in Ann Arbor!
I came in to buy one box to mail an item off. The employee there James took his time and gave me lots of options . I am a repeat customer because of the great service I get every time I go in.
My experiences have been nothing but positive! It's clean, and they are very wonderful to work with. I had an issue with my lock today, and Olivia came right out and assisted me. She got the lock open, helped with me a ladder, and was extremely pleasant! This is great service!
Excellent customer service. Very helpful. Easy to rent and set-up. Highly recommend.
Cheap, convenient, hard working staff
Olivia and James were very helpful! Moving in and out was easy and got a great deal.
I was in a bind because the storage facility nearby was too small and my sofa wouldn't fit through the door, so I had to make calls to find an alternative -- while my movers waited. I got through to the main line and they found me a spot at the location on S. industrial. with my movers waiting, I got a phone call saying that the person on duty, Olivia, would be going on lunch break and to arrive in an hour. I explained my situation and they told me Olivia would wait for me to arrive. It was very generous of her to give up her lunch break to register me and I will always be grateful for Olivia! Everything was nice, well maintained, and very easy. no question that all my stuff would fit inside my unit and very convenient to drive up and unload. It took 15 minutes to unload and we were out. Thanks to the great people at PS for finding me a unit so quickly and for sticking around to help me in a pinch!
James helped me buy some boxes today and got me a great deal on them
Craig is awesome and funny. Besides, he was professional on recommending the right size of the storage. He told us in detailed about the process and the amount, and secured our storage immediately when someone just left. He responded us very quick, and we really enjoyed the experience.
Craig did a great job. Explained everything very well.
My experience with this location has been excellent. Everybody here has been professional, and in particular, Karen was very helpful today.
Karen was awesome... That is all;)
Tatianna gave us Excellent service
James was helpful and quick getting everything reserved.
Talked with James over the phone before going in, he and Craig are extremely helpful, all questions answered (we had a lot).
Craig helped me and showed me my unit. Overall, he was very helpful and was adamant about making sure I was happy with my unit. I would recommend Public Storage for anyone's storage needs.
James was very helpful in recommending the right size unit and explaining all of the options. Overall very good experience!
I was very happy with the interaction I've had with this location. James was helpful in making the initial setup process efficient and easy.
Amy trekked through the awful weather and snow to show us our unit all while maintaining a warm friendly attitude. She was very helpful and fast!
James showed me the property, explained everything in detail, and answered all of my questions. Very friendly and very professional.
James explained everything to me and helped me get the best rate possible. Great experience.
I was helped by James. He helped me get more storage space for a cheaper price and answer every question I asked. Did a great job.
I worked with Lushawn. She helped get my storage quickly and was very nice during the whole process. It went very smoothly and I would recommend it to anyone.
I was met by the onsite manager Paulina. She explained to me how everything would work and took all my doubts. I recommend this storage! Adriana & Evandro