Public Storage Self-Storage Units at 8450 Broadway, Merrillville, IN
Address
8450 Broadway Merrillville, IN 46410
Office Hours
Mon-Fri 9:30 AM - 6:00 PM
Sat-Sun 9:30 AM - 5:00 PM
Gate Access Hours
Mon-Sun 6:00 AM - 9:00 PM
Storage Facility Features
---

5'x10'

Climate Controlled

Upstairs/stairs

---

10'x5'

Climate Controlled

Upstairs/stairs

---

5'x14'

Climate Controlled

Upstairs/stairs

---

10'x10'

Climate Controlled

Inside unit

1st Floor

---

15'x10'

Climate Controlled

Inside unit

1st Floor

---

10'x20'

Climate Controlled

Inside unit

1st Floor

---

15'x14'

Climate Controlled

Inside unit

1st Floor
Nearby Self-Storage Locations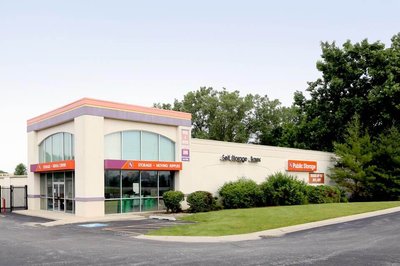 Self Storage Near
8230 Broadway
Merrillville IN 46410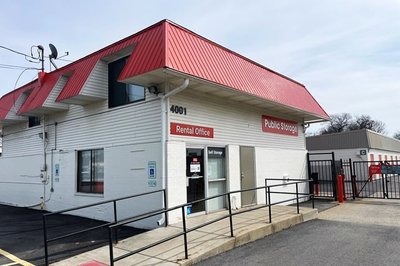 Self Storage Near
4001 W 37th Ave
Hobart IN 46342
Resources from the Help Center
See what fits in different storage unit sizes
At Public Storage, You'll Always Find...
Keypad Access

Friendly Staff

Month-to-Month Rent

Moving Supplies Available

Free Parking

Well-Lit Facilities
Reviews
( 46)
Great place friendly staff, the worker jenny was super friendly and helpful. Definitely recommend using them for all of your storage needs.
Great storage place. Jenny is very helpful and nice. Highly recommend.
Jenny was very nice and I got the best deal.
I love this place! Jenn was very helpful! She went over and beyond to make sure I understood everything about the facility and its amenities. I was having trouble with the lock on my storage unit and was running late for work so I left without locking my unit. I received not 1 but 2 calls from Jenn letting me know there was no lock on my unit. When I arrived at the facility, Jenn showed me how to take the lock off and had me do it a few times to ensure I knew what to do. I would recommend this place hands down, especially if Jenn is there!
Jenny in Merrillville did a great job of getting me set-up.
Good company to work with! Jenny was very helpful and sweet. She provided me all the information to me I would need for potential storage rental!
The lady Jen is awesome I will always do business with you guys !
Went in for something simple and left knowing I would come back again for more. Was helped by a lady named Jenny, she was very knowledgeable and nice as well. Will be back to rent more space soon. Highly recommend making the office visit to meet the staff.
The facility was nice and clean and well lit.
Thank you Jenny for always being super nice and helpful!
Jenny was nice and friendly answering my questions I had about rentals that were available. Her customer service was welcoming and I will pass on info to friends and family when they need a storage place.
Neal was very helpful. We had our storage for a year and he was always there to help. Very appreciative to him. Great Job.
The assistance & help from Jenny was above & beyond.
Michelle was great. Thank you!!!
Neal was #1 Fantastic 👏!!!! Thank you Thank you!!!!
Michelle and Trialla were super helpful when I went in to check in and see my unit. The space is still very new and clean (opened in July, still great in December).
Had the best experience. Jenny showed me around and was very professional. The unit she showed me was nice and I couldn't be more happy to have my items stored here. THANK YOU JENNY
Rented out a storage unit and a woman named Jenny was unbelievably kind and helpful and awesome!
Staff was great and helpful.
Excellent customer service, Michelle was a big help!
Michelle was a big help! Found me what I needed for a great price! Will be recommending!
This place is amazing, The staff is super friendly. I spoke to Jenny a few days ago about a storage she was very friendly and knew what she was talking about. I will definitely recommend this property to friends and family.
Extremely friendly staff! Always polite and puts us customers first.
This is the most accommodating, clean and well kept storage facility I've ever dealt with! Jenny is awesome, she really does rock. I had lost my key and was certain it was going to cost an arm n a leg to get old lock off n new one on.. but nope! Was only a matter of filling out a request form! Although a small gesture, it was actually a bright light in the dark for me and her great service and friendly demeanor made it even brighter. Thank you for that Jenny, you made my day! Highly recommend
I've been here since January 2017…5 years…Neal is the best and most responsive property manager. I would rent here again.
Neal has been a great manager, he's always been very helpful and nice, I've had my storage for almost a year in climate control and everything looks new, just like when I moved in.
This storage facility is very nice, clean, secure and the prices are the best in the area. Jenny was very helpful she provided me and my wife with great customer service, process was very simple and quick, I would definitely recommend to family and friends or anybody who wants to rent a top quality storage unit for the right price and service.
I just want to give a shout out to Michelle she was very friendly and I kept asking questions at the questions she wasn't getting upset with me she was explaining it to me I gave her five stars thank you very much
Michelle was very nice and informative! A delight!
Jenny was awesome give her raise 👏👏
I rented yesterday and Michelle rocked with helping me.
Came to this location today to get some information for my mom. The system was down but Jenny still helped and got me the information I needed. She was extremely helpful and friendly. We will definitely be renting here.
Michelle made this experience amazing! She was so helpful and answered all the questions I had, as this is my first storage unit experience.
Neal was a great help. Give him a raise!!!!!
Michelle, made this experience wonderful. Such piece of mind and she really put my mind at ease during this process
Michelle was an absolute godsend that worked miracles to make it possible for me to get my storage unit at the very last minute not to mention the extra complications that popped up during an emergency.
Very helpful and informative! Jenny was able to answer all of the questions I had and assist me with all of my concerns. She was great!