Public Storage Self-Storage Units at 1891 Jonesboro Rd, McDonough, GA
Address
1891 Jonesboro Rd McDonough, GA 30253
Office Hours
Mon-Fri 9:30 AM - 5:00 PM
Sat-Sun 9:30 AM - 5:00 PM
Gate Access Hours
Mon-Sun 6:00 AM - 9:00 PM
Storage Facility Features
---

5'x5'

Climate Controlled

Upstairs/elevator

---

5'x5'

Climate Controlled

Inside unit

1st Floor

---

5'x10'

Climate Controlled

Upstairs/elevator

---

10'x10'

Climate Controlled

Upstairs/elevator

Climate Controlled

Inside unit

1st Floor

---

10'x15'

Climate Controlled

Upstairs/elevator

Climate Controlled

Inside unit

1st Floor

---

10'x25'

Climate Controlled

Inside unit

1st Floor

Climate Controlled

Inside unit

1st Floor

---

10'x30'

Climate Controlled

Inside unit

1st Floor
Nearby Self-Storage Locations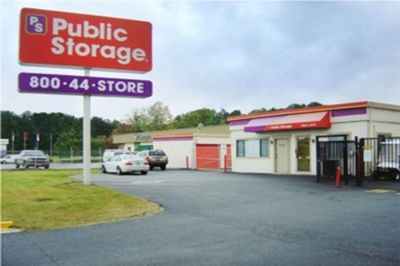 Self Storage Near
7493 Jonesboro Road
Jonesboro GA 30236
Self-Storage Near McDonough
Resources from the Help Center
See what fits in different storage unit sizes
At Public Storage, You'll Always Find...
Keypad Access

Friendly Staff

Month-to-Month Rent

Moving Supplies Available

Free Parking

Well-Lit Facilities
Reviews
( 70)
This place is like a maze every time. I strongly suggest they provide maps for the tenants to find their spaces. Many times my husband and I go there we spend more time trying to find our space then putting things in or getting things out of our space
Ms.Sherry was very professional and nice she is very honest and knowledgeable when it comes to helping her customers the reason I know I was there when other customers was walking in asking questions she is absolutely the best
Great experience! Sherri was over the top, she knows her job, I'm sold!
Sherri was amazing ! Love her!
Sherri and Kimia our outstanding when it comes to customer service !
Excellent customer service!!!! They were awesome!!!!!!!!!♥️
Mrs Sherri and Kimia are awesome
It's smells good, NO sign of rodents, it's clean and im confident my belongings will be safely secured… Thank you with the upmost Sherri and Camia
Sherry is great at the Mcdonough,Ga location.Never rude, always considerate and helpful. Awesome customer service.
Sherri was amazing and went above and beyond to help. She was amazing and I will recommend this place to everyone.
The office staff is amazing. Sherry and Kimia are blessing to have on site. They really deserve a raise. They are the reason we have 2 unit
Kimia and Sherri is great
Good customer service. Thanks Kimia and Sherri
Definitely happy I choose this place its indoors and clean. Staff was friendly, Sherri mostly, always dealt with me pleasantly. Thanks Sherri.
Kimia was phenomenal with our move in experience .She walked me the setup process as I suffered from a concussion recently and it was wonderful that she so patient with me. I highly recommend anyone using the McDonough location as Kimia is phenomenal. We have used Public Storage during my sons college experience & has been 5 star service always.
Kimia was the best and made our transition process smooth and easy, go see her, she has a wonderful personality
Kimia was awesome she need a raise, I pretty sure she not getting paid what she deserves, wonderful personality and help me every step of the way
Kimia was fast, efficient and answered every question, great customer service
Kimia and Sherri are wonderful
Had to transfer units and get more space. It was very quick and easy. Nothing beats great customer service and patience which is why Public Storage Jonesboro Road Sherry and Kimia get my 5 stars.
Sherri was amazing and extremely helpful. Helped me get situated and find my unit.
Kimia is awesome and great customer service
Kimia was fantastic has great customer service
Mis Sherri Mays was very helpful thanks you so much.
Sherrie is a great employee! Very knowledgeable.
I had a great experience working with Sherri Mays!!. Great personality and very helpful 5 stars for sure. I definitely recommend this storage facility !!!!!
Sherri Mayes Such a Great employee polite explains everything i like her💯💯🔥🔥🔥
Kimia was great and has great customer service
Front desk was awesome sauce with all my needs an concerns ! Kimia the best
Awesome customer service given by Kimia at Public Storage, she made renting a storage unit super easy she set up my account and explained everything in detail.
Kimia was Great And helpful I Would Recommend Any One to this facility very Professional
Kimia is a great and paitant person. Very kind. And very helpful.
Great service. Quick and easy!! Love the new location
Kimia is fantastic and have very fast service and a great personality, come see her
Kimia is great I love her customer service
kimia was awasome i am a little old lady by myself and and she was there for me every step of the way
Kimia is a great, and her service is fantastic fast and efficient
Terrible experience!! This location has a restroom on site, however the woman working keeps it locked and won't unlock it. Almost no parking available due to construction. Finding another unit asap. Unit was filthy when we moved in and a roach crawled across the front seat during sign up.
Had a great experience storing my stuff. Personnel was excellent and very helpful. Shoutout to Kimia for all her help during this process!!
Nice facility. Very clean. Akeenah is very nice and knowledgeable!
Kimia ans akeena was awesome
Very nice front desk staff. Place was spotless inside. Well lit inside.
That's the best storage please I've been to Erica was really help full and so nice and friendly I will recommend this storage to my friend thank you Erica for being so nice and help full great job
Great Service by Kimia. She was awesome.
I loved this storage unit they were so helpful and kind. Ms. Kim helped us with everything we needed def recommend.
Very Nice New facility that opened less then 4 months ago and kimia was so sweet and understanding I recommend anyone to the facility
If I could give these crooks a negative star I would. Don't put your stuff in this storage unless you want it stolen and nothing done about it. The lady who works up front kimia Davis told me and my wife that the camera by our storage was working but when the cop came to look at the video she said they wasn't??? Which one is it? Do the camera work or not. They keep giving us the run arounds about the whole situation. To me seems like a inside job they claim they don't have a set of keys to your lock but my wife didn't buy a damn magical tv that vanishes in thin air you have been warned. If you rent this storage get your own lock and pay attention to your stuff.
Kimia was very helpful and pleasant.
My experience was amazing and quick Mrs.Kimia is awesome very nice and polite and helpful I'm glad I came to her location!!🤩🤩
Thanking God for Kimia. This young lady took the time to call and verify our reservations for June 2022. Once we got there she was even more beautiful than on the phone. She was truly wonderful and a true gem for your establishment.
Cat was very personable and professional. Great customer service!!!!
I had a pleasure working with Kimia. She help me , and was very fast.
Kimia was wonderful and kind
Kimia was so sweet and the facility is so clean