Public Storage Self-Storage Units at 380 5th St SW, Vero Beach, FL
Address
380 5th St SW Vero Beach, FL 32962
Full Service Kiosk Available
Office Hours
Mon-Sun Self Service - online & on-site eRental
Gate Access Hours
Mon-Sun 6:00 AM - 9:00 PM
Storage Facility Features
Climate Control Storage

Car Storage

Indoor & Outdoor Storage Units

Property Manager Lives On-site
Office Hours
Mon-Sun Self Service - online & on-site eRental
Gate Access Hours
Mon-Sun 6:00 AM - 9:00 PM
Storage Facility Features
Climate Control Storage

Car Storage

Indoor & Outdoor Storage Units

Property Manager Lives On-site
Close Location Details
View Location Details
Climate Controlled

Inside unit

1st Floor

Outside unit

Drive-up access

Climate Controlled

Inside unit

1st Floor
Nearby Self-Storage Locations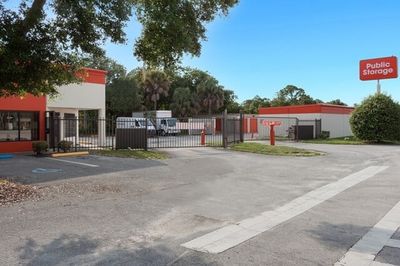 Self Storage Near
155 South US Highway 1
Vero Beach FL 32962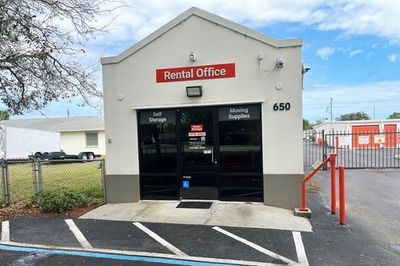 Self Storage Near
650 4th St
Vero Beach FL 32962
Self-Storage Near Vero Beach
Resources from the Help Center
See what fits in different storage unit sizes
Vero Beach South Storage Units Near U.S. Highway 1
Vero Beach Public Storage has storage solutions to meet your needs.
At Public Storage, You'll Always Find...
Keypad Access

Friendly Staff

Month-to-Month Rent

Moving Supplies Available

Free Parking

Well-Lit Facilities
Reviews
( 185)
This is a poorly run location. We showed up to our storage and they had cut the lock by mistake and put another lock on it. Since nobody is on site, it took them days to even reply. Finally after 2 months, they issued a refund, but it was only 50% the cost of the lock. So cheap and irresponsible. There are many other storage places where they aren't so disorganized.
The perfect place… HJ was so great to me.. 5 stars 😁
Cheryl the property manager is a great worker. she has witness me being in a not so good mood several times and was able to be respectful of my feelings and understanding why I was upset and the several times I have been in that state of mind she stayed professional and kind. She has always accessed the situation and explained why things was like it was and I appreciate her for that. She is a hard worker and I'm sure customers like myself can be difficult at times and I apologize and that's more the reason why I'm doing this rating on her. She works under pressure well and tries her best to help customers, she is appreciated. Thank you Cheryl for all you have done in my difficult situations.
Property manager is very rude and disrespectful had me waiting in the premises for over an hour then wouldn't even return my phone calls very unprofessional on her behalf very disappointment with public storage
** Nate did not help me. Transferred me to corporate! Mia at corporate extremely rude!! She didn't help at all. 20 minutes on the line and no-one helped! I rented. I closed unit. They owed me money. I never received my credit. **Poor customer service: Nate was rude/ unprofessional!
Can you recommend a long distance mover for a storage unit?
Cheryl was wonderful very helpful and ready to help
Mrs Caroline was amazing and she is an angel.
I've emptied my storage unit I want to stop rental how do I go about this
Although the units I rented were useful and the staff when I first got them were helpful, there are a few things that prevent me from leaving five star reviews about this place. Had I written this just after getting the units, they would have probably gotten 5 stars, but this is a review of having my units over a year. 1st- the cost of my units doubled in price over the year I had my stuff stored there. I can be forgiving over a slight increase, but double! They went from $114 to $220 each. 2nd- they never had anyone in the office ever. I get that I had my stuff in storage during covid, but even after that, the office was aways locked and unattended every single time I went to my storage units there. There was a restroom there too near the office and it was always locked. When loading or unloading a uhaul truck full of things and having to leave the property during the process to go somewhere else for a bathroom was a royal inconvenience! LASTLY, and probably the most annoying was that they had only one flatbed cart available per building for moving boxes and things.. One time in the entire year + that I had my stuff there was one available for use. They should have at least 3 per building (one at each entrance) for customers. I think because of how hard it was to come by someone was probably storing it in their unit so they had access to it or something. Everytime I went there, I walked the entire perimeter and checked each entrance and there was never a cart available other than that one time! Absolutely ridiculous.
I was helped By Carolyn. She gave excellent customer service. Storage area is very clean with good security. I would highly recommend them
Carolyn got me moving very easily.
Never rented a storage space before but the whole process with Public Storage was smooth from signing up to eventually moving out. Facility was extremely clean and well maintained.
Staff was very friendly and storage unit was very clean. I definitely recommend this storage facility.
Got my space I needed thank you carolyn and mary .
Not sure why Doug's name appeared on this review. My name is Brian - review is for Carolyn. She was WONDERFUL ! Very knowledgeable and patient. System was down, yet she had me enrolled in no time. Answered all my questions and was most pleasant. Very good experience!!
Carolyn was most helpful she did my rental in no time .
ERIN is always happy to help. Very knowledgeable. Thank you for all you do.
Erin was super helpful and helped me get a unit
Hands up for the best place to store .Carolyn and Erin are the best they know how to treat their customer's .
Carolyn was very helpful, knowledgeable and had a great attitude!!
I sent to pay for my son's unit today. I met a young lady named Erin. She was very pleasant. Last month I met Kelly. The Staff is always eager to help you. Going to the Unit with my son. The property is very clean. Erin was very pleasant. It was.a very pleasant experience. I have worked Customer Service as a Manager most of my life. Your young ladies were excellent.
I got a call the other day from the public storage staff at this facility. It's nice to know that they call there customers to see how we are doing and if the unit is working out for you. Not to many companies would do that Thank you public storage for taking good care of your customers and the well being of our stuff. Hat's down to the staff here.
So I had to order a storage unit online since I wasn't able to go to the actual office. I didn't even think about how big the unit was, thinking it sounded bigger than the other one I have at the same Public Storage and hey it's right across from my other unit, this is perfect....until I got there with my furniture and realized that none of it would fit in it! I was panicking when my son said just go to the office and see what they can do...that's when I met Erin Anderson, she got right on it and told me she would try to see if she can find something way bigger for me. She explained everything in great detail on how she would cancel out and transfer the account with the too small unit I had ordered and found a huge unit for me! She made it so easy for me and found another unit that was still next to my other one. I am so grateful to her. She even came over as we were putting our furniture in to see if we were doing ok. Thank you so much Erin you were Amazing and a great help to this panicked woman!
Had an awesome 5 Star experience with Erin A at the 5th Street location in Vero Beach, FL. Very knowledgeable and accommodating with wonderful Customer Service! Thank you so much Erin, you're doing a great job! -Jeanne G
Lorraine was outstanding.
Visited the site today looking for a specific size unit. Although i didn't find what i needed, Loraine was very helpful and referred me to another PS site for availability. Loraine also gave me a few tips on how best to follow up. Thanks Loraine!! I'm still looking.
I have a unit at the old Dixie location I've had some issues and have tried to talk to the 2 other girls employees we're rude an wouldn't offer any help except the orange door policy Erin the girl that was there today went above an beyond for me thank Erin she actually came out and checked my unit right along the other 3 next to mine. The other customers were there so she was able to get into all of our units and do a thro job for all the units. She got up and did her job. Thank you for all your help . Ken
Excellent service and friendly staff! Lorraine and Tina were such a great help getting us situated with our indoor storage unit. The units are clean and well maintain. Highly recommended.
We are really greatful with all the love and support Loraine was given us through this difficult time. We don't have 1, 2, but 3 units an all our business depends on it. What an excellent customer service thanks for your help
Lorraine is the best! Such amazing customer service. She even took time on her break to make sure we were all set to vacate the unit. 10 stars!!
Awesome service and prices
Public storage is a nice clean and secure place to store your valued things.
Safe clean facility with amazing customer support!
Not as good as the one in fort pierce that holly runs but still nice. Public storage is always super easy and convenient
Kristen was extremely helpful. She made finding the right storage unit easy.
I needed a storage unit for a brief period of time. The manger Annette was very efficient and through. I would use this facility again if needed.
I'm really grateful for public storage and even more so Tina made the whole experience just wonderful.
Being new to the area I have the pleasure to have met Tina when moving in and she answered all my questions about renting and access I recommended my associate and he said he is to rent there also. Thank you Tina for your honesty and useful information.
Easy to get a unit very friendly
Today's experience at Public Storage was amaizing. Tina kin Nicely helped us trough the process. Hey have this amaizing promotion going on $1 for the fiesta month. I am súper happy I came here
Public Storage has the nicest team ever. Tina has been helping us since last Saturday. She is diligent, kind and very helpful. We found exactly what we where looking for, 3 units 15F high one next to the other. Out specifics were crucial for our business and she and the team helped us to find exactly what we needed it. So happy to a Public Storage Customer ❤️
Stopped in today Tina was awesome will definitely be back!!!
Excellent customer service! Tina is always extremely friendly and helpful. I would highly recommend public storage.
Ms.Lorraine was super helpful, omg she really cares for her customers she was kind courteous and polite. Her outspoken personality is contagious we need more people like her..
Lorraine was so helpful and a bright light in my day! Didn't expect a quick trip to the storage unit would turn out to be so pleasant. A smiling face and a joyful soul is everything for a business. I will definitely recommend Public Storage!
I have used Public Storage on several times over the year. This visit it was my pleasure to speak with Tina. She handled everything with professional courtesy with a nverending smile. If i need storage assistants in the future, i will be back
Clean and well lit. Staff. Was nice and polite Tina was really helpful.
Was already renting a 10 x 10 unit and needed to downsize. The manager on duty Dusty was super friendly and offered excellent customer service. She had the change made in a short period of time and was super accommodating. Great experience with this storage facility so far and all the staff I have dealt with.
Great customer service! Dusty and Tina were awesome to deal with. I would definitely recommend this location to all my friends and family.
yes I am just checking out of the public storage on US1 in Vero Beach Florida and I wanted to let everyone know that are they should have the need for a storage space. These people are very accommodating to you and the ladies here and the gentleman I guess I haven't met him yet but everyone has been very helpful and be closing out the storage space so I advise everyone or give a little bit of information pass it on come to public storage in Vero Beach on US1
Excellent customer service. Tina is very helpful and knowledgeable.
Great place and Tina made it a great experience
Great customer service! Tina was fantastic!
Great customer service. Ms. Tina thanks for all you do to make my visit a great one. Your Awsome, will recommend all my friends to come see you.. Thanks again.
One of the best place in town
Gate won't open when you need it. Due to hurricane Dorian was closed for several days and won't let people in who want to remove their things even though we couldn't get it out in time for the first payment. Put liens if your property if your over a week late. Worst storage experience ever. Will never use them again.
Awesome Friendly service, Lorraine is awesome and so helpful. Would recommend to anyone.
Great experience registering here. Tina was very thorough and made sure She covered everything with me. I would definitely recommend the location to my closest friends and family.
Just rented a unit here, Tina is a great asset to this facility. We walked the unit, clean and safe I will sleep well knowing my belongings are here. We had a 30 minute conversation about life in general while she set my account. The whole experience was a pleasure. I will give AAA+++ rating. Thank you Tina.
Every time you show up and make a payment they're never there late payment price doubles pay with a card 10 extra lose a key could be weeks to get new lock have to be there to get new lock
There about eight months rent went up went out of town this past week end they call me on my cell phone left message on Monday the eight stating there was an emergency call back o your rent is pass dew very nasty when are you going to pay it after hang up with them went on line they had already added $24.50 for past dew will be looking for another storage and will keep away from them in future Thanks to Brian for contacting me and listen to my concerns i am now flipping my previous one star to a five and will continue with public storage now and in future as one bad experience is never a reflection on a Company thanks to Brian for reminding me of that with his listening ear and kind understanding
Very efficient and friendly.
The staff was awesome. The property is kept clean. They knew exactly what I needed when I gave them details of what i needed to be stored.
I just recently rented a unit from Larnyss and she was fantastic. I was able to rent the unit in no time at all, the paperwork went smoothly and everything was thoroughly explained to me. I was happy with the cleanliness and being able to see the unit before I committed to renting it. Over 10/10 and would recommend to anyone looking for an affordable storage unit.
I came to this property to perform a service. I am not a customer. However, I felt compelled to leave a review. I must commend the staff here, Tnia in particular, for their professionalism and courtesy. Even thpugh she was busy with customers, Tina was extremely helpful with me. If ypu are in the market for a storage facility in the Vero Beach, I highly recommend this one.
The attendant Tina was knowledgeable, helpful and friendly.
When I called this location I spoke with a young women who had exceptional phone etiquette. I called to merely get quotes on spaces , she was kind enough tell me about the great deals. at the end of the call she asked me if she "gave me 5 star customer service". If I would do a google review. I laughed and told her she was exceptional and I couldn't wait to meet her. Thank you Laryns I could hear your smile over the phone it really made my day.
Great service. Kelly which helped me was very informative and great!
I would like to say that Tina at the storage place off 4th street was extremely helpful and professional. I was looking for a certain type and size of storage unit but there was none available. she went out of her way to check other places and will get back with me for the unit I want. She is more than just ordinary she is extraordinary. Thanks Tina for the great service.
Tina and Kelly are so nice!
Kelly was so friendly and helpful
Very very nice staff it's always together
Christine was very friendly and helpful. Clean secure property
Excellent customer service Kelly is very pleasant and the property is very clean and obviously well kept..
Excellent storage unit and nice staff. Very well kept and clean.
Dirty bathroom. Unhappy with drive up!!!!!!unit. We have to walk down a very inferior path. Yet we are paying for a drive up
Very friendly service. Extremely clean. Would definitely recommend or use again if needed.
Christine was very helpful and sweet. All units were clean. Registration was easy and fast. I definitely recommend this place!
Kelly was very helpful.. answered all questions and concerns
The property manager and entire team are freindly, knowledgeable AND pay a lot of attention to the upkeep of the property. You can't do better at any other storage facility. Well done Kelly.
I have only had this unit since May 2018, (its now October)however my rate has already increased $30/mo. I have used many storage units over the years, and I've never had this issue. Yes rates increase, but this is a bit drastic for such a short time. Needless to say, I'm very disappointed with the rapid increase without any notice. As for the staff there, they are wonderful and very helpful. When I posted my review, I received a call from Jim who works for the district department, and I was asked to change my review and they would look at "maybe" being able to lower the rate some, which they did not. I was also asked to consider changing to a smaller unit (no consideration towards the fact that my unit is full, and I will have to pay to have movers move everything again). If you choose to rent a unit here just beware, they can and will increase your rates with little notice and no set limits to how high they can increase.
Great place. Very polite and respectful employees
Excellent place to store your personal belongings. And the staff is also so friendly and helpful.
Shanna is great at customer service and addressing any concerns that I may have.
Shanna was very professional
Clean, safe, secure. My only suggestion, if you rent a climate controlled facility, is to ask if there will be a dolly in each building. I have had to search different buildings to locate a dolly.
Very quick and efficient service. Kelly made a frustrating experience very easy for us. Would recommend to all!
Very good place to visit .
Great customer service. Clean location.
This is a really great storage unit and they are very helpful which is what I like about it
Boxes go in the storage I pay they watch my stuff I take boxes out.
great storage highly recommend
I have been storing here for a few years now and everyone is always so nice and very helpful. Great customer service.
Wonderful experience. Very helpful staff. Extremely efficient.
Manager Shanna was great..best prices.
Shanna, thank you again for helping me with my many questions concerning the Public Storage experience. Moving anything in life can be a really big stress in many ways, and your authentic kindness in this transition is very much appreciated.
Shanna is the best! Very knowledgeable and willing to go the extra mile.
Great service. Shana helped us to make sure that our unit would be the right size - she was terrific with everything and made renting a breeze.
Shanna was wonderful and helped us find a great storage unit!! (:
Shanna and Kelly are very hepful people. They make my storage experience awesome
Love our unit and the professional assistance from Shanna!
Very friendly management! Great climate control units available of multiple sizes for all needs.
Chris made my moving experience so pleasant.
The property manager Chris is a highly efficient individual and goes above and beyond to assist you with the needs of your individual unit and keeping the property clean, neat and secure. I would recommend Public Storage as the overall best for large storage units
Friendly service soon as i walked in helped me with the correct unit i needed overall grate customer service
Exceptional service. The manager is the sweetest, helped me with all of the issues my husband and I had finding a storage unit. I recommend this place to anyone looking for quality service and storage units.
Very nice and clean. Great security !! Melissa was extremely helpful and professional !!!
This property is so clean and new looking and the property manager is awesome! Chris is very helpful and knowledgeable about every single thing I needed to know. I can't believe how satisfied I am with leaving my belongings here. The best storage in Vero Beach! I will definitely recommend. Thank you so much Chris!
Upon moving to this city recently I had to go through dozens of storage places, none of them met my needs and the managers were rude at every turn. As a last resort I decided to try Public Storage, thank you Chris you were incredible in helping me find the perfect climate controlled unit. There should be someone as patient and kind as you at every location, you were wonderful. I'll be recommending this place to everyone.
Extremely clean and convenient. I was able to move my things in right away with no issues. Very quiet and well kept.
A representative like Chris Sette gives a business the good reputation that advertising alone cannot buy. In helping us he was kind, helpful, knowledgeable, professional, and cheerfully went the extra mile. Public Storage deserves credit for hiring him!
I was considering storing some of my things here during Hurricane Matthew, and I cannot help that emphasize how absolutely wonderful the manager at this location is! Incredibly helpful, and in addition to everything that was offered he even made me aware of options that I was not inclined to think that I needed, however could have possibly been an absolute necessity. This location was a very low pressure atmosphere, and the staff is incredibly informed of the different types of products that fit your needs and it makes the whole experience so much easier and pleasant, with a positive attitude to complement everything else. I would highly recommend this specific location to anyone who has any reservations about storing anything that they may need to put away, because in the end not only did I put away all of the things that I wanted to protect, but I also put away any reservation about renting a temporary storage solution.
Chris is exceptionally helpful. I was thinking about moving to a smaller unit and he provided me with all of the information I needed. I didn't fully understand everything but he was patient with me and helped me through the whole process pleasantly. I would highly recommend Public Storage to anyone thinking about a storage solution!
Very nice facility. Small and hidden but very secure. Kristina did a great job with helping us get a unit and made everything simple and easy to understand. Thanks!
excelent service miss eliane was really helpfull and nice.
necesitábamos un lugar para almacenar son furnitsure rápido. nos detenemos en al almacenamiento público y el tipo de su ocupamos de nosotros. Él era muy agradable . Necesitábamos algunas cajas . Él nos muestran esta gran caja que tenía todo lo que necesitábamos . Gracias almacenamiento público
Kristina really made this last part of a long journey very easy, She is very thorough, friendly and sensitive to your needs. The facility is spotless and secure.
I feel the property is safe well maintained and the employees are quite professional.
In my opinion there isn't a better felling then being taken care of! Kristina was very helpful in the selection of the right size bay for my needs, she even came out with a tape measure and we checked a couple of options out to find the correct one. I feel safe and secure with the location and would highly recommend Public Storage to anyone looking for a storage unit! Thanks Kristina!
Jennifer provided great customer service at this facility. Originally spoke to a lady Mary on the phone who was very pleasant. Public storage has impressed me all around! I strongly recommend their services!!!
Kristina was beyond helpful, and so pleasant! She was able to confidently answer all my questions, and worked with me to establish the storage options that were going to serve my needs best. Jennifer was able to follow up with a few details the next day for us. Exceptional experience overall! I have no worries
Kristina was very helpful and friendly. Also the prices are agreeable. Thank you Public Storage!
Best Storage Facility I have ever dealt with And I have had a Lot of them in my years. Staff was Fantastic....Fast and Efficient, Quick and Easy got me In And Out. Prices Great . Location very Clean And Secure .... A Definite"5" Star in My Personal Opinion
A family member of mine needed storage. We came to public storage seeing that all 3 Vero beach locations had wonderful reviews. The lady behind the counter, Jennifer, was a doll and was exceptional with assisting us. She helped us find a suitable size unit for a price in our price range. She helped reassure us our items would be safe by letting us know of the numerous security policies they have in place which is great! Jennifer really seemed to know her stuff and I could tell she was 100% concerned with providing quality customer service! I love going somewhere where they prove that customers are the first priority. A five star rating to a ten star employee. Cannot wait to meet the rest of the, what must be amazing, employees at this facility.
Kristina was great. Showed the unit. Explained everything in detail.
I am one who is very meticulous about details. The cleanliness, security and customer service passed! Kristina wasn't only friendly, but her professionalism answered every one of my questions and concerns. The climate-control and great prices are an added bonus!
I would like to start off by saying this was so much easier than i thouggt. I was immediatly impressed by the facility and the staff. The facility is on a peaceful road which I find very useful in a storage facility. Safe, quiet and secure were my first thoughts. Kristina was very professional and gave me helpful tips on how to store my belongings and was able to get me in a unit that I thought would be too small. In fact it fit perfectly saving me money by paying for a cheaper smaller unit than a larger more expensive unit with more room than I needed. She answered all of my questions and helped make renting a storage easier than I thought. I will recommend Public Storage to everyone!
Excellent costumer service. I've never used a public storage before and found the staff to be so pleasant and helpful. They made everything so easy and gave helpful hints to ease my moving. Thank you Bobby Jo and Christina.
Kristina had been very helpful and has answered all of my questions.it is a pleasure to do business here.
Customer service was great and very helpful. Amanda showed me the outside unit and I had some doubt as to lf everything could fit. Amanda gave me suggeatios, showed me l of my stuff would fit
This facility is so much more expensive than other storage facilities in the area, however they were booked up and I was forced to rent a unit. While I was already in a horrible mood because of the price difference and was fully expecting a terrible experience it turned out quite different. The young lady at the counter,Amanda, was so kind and knowledgeable and actually lead me to the website where I received a much better price on my unit. I was also shocked when I learned the employees there were required to receive at least 4 reviews a month considering it took me a good 20 minutes to actually write this thing. It was a huge pain in the butt to sign up to google and write this review via my cell but the service Amanda gave me was so fantastic that I didn't throw my phone against the wall and actually saw it through but I can't see one person a month doing this let alone 4. Spend less time looking for ways to write up your employees and more time trying to figure out how to lower your outrageous prices.
My husband and i vacated our unit yesterday. We had a great experience. Very friendly and professional staff. I mentioned how happy I was to the manager Amanda and she directed me to give a Google review so here I am! I would use public storage again. Thanks for all your help!
I am moving to Vero Beach and needed a small space for our overflow of gear. BobbiJo took care of me with great efficiency! My time was limited so she showed me the space and processed the paperwork quickly. She was personable and knowledgeable - a total pro! I enjoyed working with her and you will too!
First time renting with Public Storage and got a great deal on my storage unit. Bobbijo was AMAZING!!! Great customer service, Bobbijo explained everything perfectly and walked me through the location. Nice and clean too. Thank you Bobbijo!!
This facility is vero neat and clean. Also well maintained I would recommend this location to anyone in need of storage.
I reserved a unit online. My brother and I went and looked at a unit. We thought he was going to need a 10x10 but Amanda reassured us we only needed a 6x10. It worked out perfectly. I will definitely refer a friend who is ever in need of storage
My husband and I are currently in the process of relocating to Vero Beach, Florida after ending our Military Career. Choosing a storage unit is an all new experience, as the Army always moved and stored our household goods within the past. This time we were doing a partial move of our belongings. I looked online and selected three different storage locations within Vero Beach. My husband was contacted by a staff member of the 5th Street S.W. Public Storage Location and had an appointment set up, soon after his arrival to Vero Beach with our household goods. We arrived at the location and I went inside while my husband parked the truck. I was immediately greeted by a staff member as I entered the store, I hardly saw her face yet, so she was quick in greeting, which I thought was a plus. The kind woman behind the counter greeted me with a smile and introduced herself as Bobbi Jo! Bobbi Jo was attentive to our needs and to our budget, she asked all the right questions to ensure we received the most bang for our buck. She escorted us outside to the units, allowing us to see the actual size/space of a couple different units. She offered sale items like, covers for our mattress and sofas, to keep them dry and free of dust, and also a lock for our unit; we gladly purchased each of these items. Bobbi Jo assured us that daily lock checks are routinely performed on the property. In saying all of this, I want to give a thumbs up to Public Storage at Vero Beach, Florida, 5th St., S.W. location. This has been indeed a great experience for my husband and I as we continue to make our transition here in Florida. Bobbi Jo is really running the show at her store and is definitely a GOLDEN asset to her Employer. If she hadn't told me of her brief tenure with PS, I would think she had been doing the job for years, since she was so knowledgable and helpful. Bobbi Jo went above and beyond the call of duty, ensuring our needs were met! She is a Rock Star. This location offers climate controlled or outside units. The units are very clean with plenty of space for temporary parking as we load or unload items. There is a security gate at the property entrance with a personalized entry and exit code, also surveillance cameras. This makes us feel extra safe while our precious items are being stored. Thank you, Jason & Tracy Coppin U.S. Army
The attendant at the facility Amanda was very helpful. She took care of my needs very quickly and was very pleasant. The facility is very clean and spacious. I would recommend the facility to anyone at any time.
Amanda was very helpful. I loved the service. #1 Storage facility!!
The units here are very well kept and clean. Amanda provides very friendly service along with lots of helpful information.
Amanda was very friendly and helpful to all my needs with regard to finding the correct size unit, and a/c climate controlled to protect my things. This is one of the cleanest public storage lockers I have used. I have used public storage going back 20 years and they are all good, but this location and property management is exceptional. Highly recommend. Feel very safe leaving my items there.
Was able to get a large enough unit when everyone else was full in town. Good prices, Amanda was very helpful at the desk.
enjoyed my visit Amanda was very helpful with all of my questions what an extraordinary expierence
I didn't think too much about what I needed when I went in there a week ago to get a small unit while I'm renovating. A unit is a unit right? Wrong! BobbiJo did an awesome time helping me into the right sized space, and it was so much cheaper than I thought. The customer service is really good there. And its really clean and quiet there also, not a lot of traffic thru. I would recommend this place and tell them to go see BobbiJo for anyone looking to rent a storage space.
Thank you Kayla for all your help and being so knowledgeable of your job.
Gail was wonderful and very helpful. The site is easy to get to and it is a great facility.
Gail is great. This place is vero ' s best kept secret. Very clean . Gail knew just what size we needed. Asked all the right questions and the storage pack was the perfect size at a great price. Come see gail
I rented a storage unit about a week ago. When I arrived at the office I was greeted by Mark. I told him what I needed and he immediately showed me the premises and the storage unit I was assigned. When he opened it up it was very clean and also had lighting if necessary. We proceeded to the office where he presented me with the contract and was very detailed in what was written in every area I initialized or signed. Everything was very professionally laid out and Mark was an outstanding gentleman. I would highly recommend using this facility for storage needs.
Made my reservation online. Everything went smoothly. Not a hassle, easy to view, easy to rent. Awesome staff! Everything explained to our satisfaction. No hard sell on supplies or insurance. Happy customer. :)