Public Storage Self-Storage Units at 5221 Okeechobee Road, Fort Pierce, FL
Address
5221 Okeechobee Road Fort Pierce, FL 34947
Office Hours
Mon-Fri 9:30 AM - 6:00 PM
Sat-Sun 9:30 AM - 5:00 PM
Gate Access Hours
Mon-Sun 6:00 AM - 9:00 PM
Storage Facility Features
Climate Control Storage

Car Storage

Small, Medium & Large Storage Units

Indoor & Outdoor Storage Units

Property Manager Lives On-site
Office Hours
Mon-Fri 9:30 AM - 6:00 PM
Sat-Sun 9:30 AM - 5:00 PM
Gate Access Hours
Mon-Sun 6:00 AM - 9:00 PM
Storage Facility Features
Climate Control Storage

Car Storage

Small, Medium & Large Storage Units

Indoor & Outdoor Storage Units

Property Manager Lives On-site
Close Location Details
View Location Details
Climate Controlled

Locker

Upstairs/stairs

Climate Controlled

Inside unit

Locker

Outside unit

Drive-up access

Outside unit

Drive-up access

Climate Controlled

Inside unit

1st Floor

Outside unit

Drive-up access

Outside unit

Drive-up access

Outside unit

Drive-up access

Outside unit

Drive-up access
Nearby Self-Storage Locations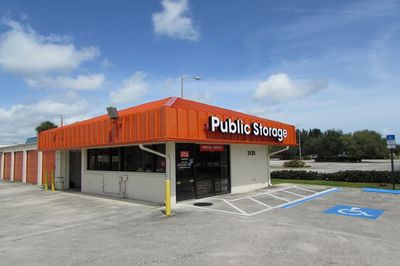 Self Storage Near
3125 S US Highway 1
Fort Pierce FL 34982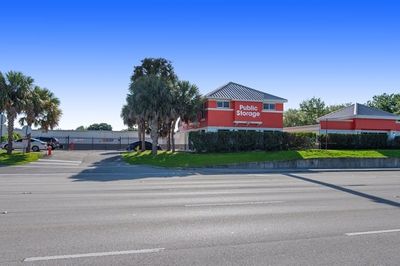 Self Storage Near
5910 S US Highway 1
Fort Pierce FL 34982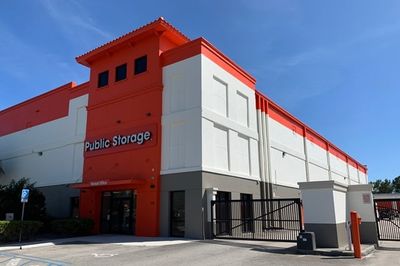 Self Storage Near
530 NW University Blvd
Port Saint Lucie FL 34986
Self-Storage Near Fort Pierce
Resources from the Help Center
See what fits in different storage unit sizes
Fort Pierce Storage Units Near I-95
Fort Pierce Public Storage has solutions for whatever you need to stow.
At Public Storage, You'll Always Find...
Keypad Access

Friendly Staff

Month-to-Month Rent

Moving Supplies Available

Free Parking

Well-Lit Facilities
Reviews
( 345)
Erin was so nice and was able to help me with all my questions. Renting was super easy. Thank you Erin.
As always Dusty is amazing!!!! A year later and she still has the best customer service I have ever seen!!!
So caring and kind and understanding to her customers!! Best employee ever!
Unfortunately they do not have my size at the moment but I will definitely be back. Dusty was extremely helpful with explaining everything.
Shout out to Ms. Dusty !!! Very helpful and Respectful
Bob he was great thank him.
I had great time with Bob showing me how to rent a storage unit he he makes it so easy to rent a storage he did a great job .
Dusty is amazing. 3 years later she still takes great care of me!!
Dusty was great!! Very professional best customer service I've seen in a very long time.
Friendly staff. Storage units very clean. Fair price.
Dusty was amazing. We only speak Spanish or french and she took great care of us
Bob was a AMAZING. The BEST experience I have had with getting a storage THANK YOU BOB
Dusty is awesome she helped me greatly and she deserves tacos 🌮 plz plz
Dusty is great. She always looks out for me!!!
Dusty is very understanding and reliable . Great customer serves and sense of humor. She needs a raise!!! Your gonna lose a good worker!!!!
I came in with a lot of questions. Bob help and explain everything to me and we figure out the website so I can pay online. Wonderful service!!!!
Dusty was amazing today!!!! She is the best thing about public storage
Dusty was a huge help!!!Thank you Dusty
BOB very nice all the time . Gives help to everyone with a smile.
Bob was on the ball .nice to see .
I love it when they treat you like a customer..
Dusty is so wonderful she deserves a raise
Bob was awesome and very helpful. Highly recommend. Thank you Bob!!
DO NOT RECCOMEND THEY HAVE RATS!!!!
Bob is spectacular and wonderful..
Dusty was great she needs tacos
Rob was excellent great service
The associate at this location DUSTY has such great customer service. Was having a rough day and her positive attitude in such little time brighten my day. Definitely will be telling anyone I know looking for a storage to come here
Dusty was great she needs tacos
Dusty was great she deserves taco!!!!
Bob is quick and efficient.
Dusty was great she definitely needs tacos!!!!
Dusty was great give her tacos!!!
So very helpful no matter how many years have passed by
Bob is efficient and quick
Very nice people and great customer service
I do not recommend this storage facility to anyone trying to find a safe and affordable place to store there items. They keep raising the cost of the unit to a ridiculously high amount for no reason. I will never rent from them again. It went from $93 to $169 outrageous. If I could I would give them a 0. I requested a call back never received one.
Bob is wonderful person love him 💘
Public Storage in Fort Pierce, FL across from Walmart is GREAT!!! Bob at the office up front was amazing in helping us get the right choice storage space we needed!!! We look forward to coming back and doing business over and over! If there were a 6 star option I would have pressed that! Great Job and Great Place
Definingly worth coming out and getting help picking out a perfect unit with the best possible location for me to reach! thank you Dusty #sunshine keep up the good work
Be very cautious of the fine print they run Promotional movement prices but but they will not tell you after 6 months they will completely go up on your rent called and spoke with someone I was informed they go up once a year on the rates I've only been there 6 months not fair to go up on my rate when I 1st signed on I was told that I was locked in on that price price now all of a sudden They're gonna pull my rate After I was told I was set at a certain price beware of the fine print
Dusty was friendly, she made everything simple as 1,2,3! Showed me different units! Help me set up the app!! Highly recommend
The whole process was simple and quick! Dusty, was great, very personable. It's my first time ever doing anything like this (renting storage), and I'm so happy that it was made easy & hassle free. Thank you!
Dusty was excellent today great price
I really do appreciate how Bob made me feel comfortable renting at public storage. And answering all my questions that needed to be answered. Very sweet caring guy.
Bob was very helpful when l came in for my unit.
Bob was very excellent with me today.
Worst customer service EVER!
Bob and dusty are awesome
Dusty and Bob were so helpful today thank you so much
Definitely a five star location. Had a an issue yesterday and bob took care with no problem. Facility is always clean and customer service is above average.
Dusty is wonderful!! She really help us and is great, I recommend her very much!!
I had a reservation at King storage and came to public storage instead dusty was amazing
Bob did a fantastic job accommodating my Wife and I's first move!
Dusty was amazing big help thank you
Que necesito para rentar storage
First things first, Dusty! You are absolutely AWESOME!! Dusty is so very kind, helpful & most certainly is blessed with patience! I truly needed to take the time to write about this Public Storage Facility and most of all Dusty. Dusty made my day! Dusty is such a happy welcoming person. She is & was delightful, diligent, helpful, most accommodating to my needs and time constraints. Please write your reviews to show the representations of the people that provide the service they deliver to you. This truly makes a business Shine and to continue providing Golden Glove services.
Dusty was really sweet and nice
Dusty is very polite and patient and She explain the different sizes of the units I highly recommend Avenue anyone to go see her at public storage in Fort Pierce
Dusty was awesome and I will choose public storage over anyone else
Dusty and Tom were very fast and great today
Dusty did exactly what she was suppose to do and her customer service is amazing she deserves a raise.
Very helpful and efficient!
Great staff...great managers
I just moved into the Fort Pierce location and could not have had he better, professional and more expeditious experience with the property manager and front office. Highly recommended!
Dusty was respectful and nice great service
Tom and Dusty were very helpful during my payment today. They even let me know about the Public Storage app where I can make my payments and open the gate. No more having to roll the window down in the Florida rain storms!!!! Thank yoy both
Dusty was very helpful. Thank you
Mr. Bob was super awesome. He made sure everything was to a T for me. I felt comfortable and welcome. He's also hilarious too. Thank you public storage for a great first welcome!
Very efficient. Well tokken care of and great service
Tom and marsha were very pleasant to work with!!!
Dusty was extremely helpful today
Dusty and Tom are the best. Thank you for everything today
Great service Dusty answered all our questions
Everything was good. It was a very good experience with Dusty. Thank you
Thank you Bob for your great service
This public storage is a very clean and we'll operated facility, and the attendant Bob is amazing, he always has a smile behind his mask, and he is amazing
Good customer service. So friendly
Dusty was very fast and very helpful thanks love
Dusty was extremely helpful with my rental the other day. Very fast and pleasant
Dusty did a wonderful job. Thank you
Dusty was very helpful fast service
There aren't enough words to describe how grateful I am for Marjorie. She went above and beyond to assist me with my crazy requests. Public storage is lucky to have her as an employee!
Came in to do a rental today. Dusty was amazing and so helpful. Thank you so much
I came in today. Dusty was extremely helpful and very knowledgeable about storage. My size was not available however I will be back when it becomes available.
Very helpful in solving problems.
Quick easy service, can even do everything via Internet
Kelly is awesome!!! Thank you Hun!!
Dusty was a huge help with my online account today. She is the best
So far so good, i moved in today, but I noticed they take pride in their units, lots of prevention around for critters and such. My last experience wasn't as good.... hope this will be a continuing relationship....really close to our store.
Awesome place very helpful staff and great advice the lady At the front desk really made it so easy
I had a situation where i needed to rent a unit for just the month because I had a push back date for the move-in of my new place so, I reached out to Public Storage. They were great and very helpful but, the next day, I got confirmation that, I could move in on my original date after all so, I had to cancel my reservation. They were super helpful and very understanding. I would refer them to anyone. Job Well Done Public Storage!!!!
Dusty was very helpful very funny and a wonderful person
Dusty did aqesome and connected with me so much fun renting a space. Easy process thanks dusty
Dusty had great service thank you
Great assistence to my needs, she was very polite and dedicate. Thank you Dusty
First of all, the service (by Dusty) was friendly, knowledgeable and professional. She gave me more details over and above all of the questions I had. Very good price. Very pleased overall!
Very Clean , nice size storages , dusty was very helpful and respectful and a very good associate for the business.
Kelly was kind and very professional
I had a great experience with public storage in Fort pierce fl.The one of okeechobee rd.I was looking for a place to store my motorcycles and big enough to have room for the rest of my suffs.Well went there I met Miss Dusty at the place and she was great her personality her customer service was excellent.I told her what I was looking for she had me go checked out a couple units and make sure I got the one. i wanted.So thank you Miss Dusty for helping me out and being excellent.5 starts in my book.
Dusty was very helpful today
not even worth a star. when the lady works there. so sorry that i try to come in and pay in person. she was standing by the door and would not let anyone in the office because she was "going to do a round" i'm sorry for jimmie if he still works there. he always nice and will stop cleaning to help a customer (i think he's the only one there that knows how to use a broom) you keep getting these girls there that are more worried about standing out back smoking or playing on there phones than doing there job i will never give you any stars. if you get another person like jimmie you might just get a 5 star ratting.it's bad that jimmie has to work with ladies like that.
Dusty was great thank you the fast service
Great service Dusty was good at explaining everything thanks
Dusty is absolutely amazing I can't thank her enough for all her help.
Dusty was great prices thanks
Dusty was a big help Thank you
Dusty you were great and got me a cheaper rate
Dusty was AWESOME! thanks for all the help & tips!
Dusty Thanks very good job
Good customers service and Tom the best
Dusty's straight Tom's good people
So listen I been going through alot needed a storage unit tom was able to find my meeds as well as help me drive the big uhaul hes the best he helps u everytime nd he is very nice best place to go to
Tom was totally awesome, excellent service and a fair price.
Thank you Jennifer on US 1 and Edwards for helping me find Julie on Okeechobee Road who had the right unit. Thank you Julie for all your patience with me !
I contacted the District manager "Brian" who told me to contact the bank. Brian was not helpful at all and refused to help me or give any form of solution other than to re-pay the two months payments with late fees and lien fees included. I called the bank and they confirmed to me that the payments had already processed and that they did not take the money back. They did not contact me upon the banks alleged request for the money back, they only contacted me the day of the lien after issuing late fees, when I asked for proof they refused to provide documentation, proof of refund to the bank. The company seems to be scandalous and The true ambition of the payment type is so that they can acquire late fees or possibly put a lien on your property so that they can attain money. The district customer service was rude and not helpful. They did not listen to my complaints and did not serve any form of resolution to the problem. They just want the money I already payed on time, along with late fees and a lien fee.
Update: Made me get insurance and its not required, was told I need insurnace to get unit. READ EVERYTHING BEFORE SIGNING ANYTHING. ****"STORE AT YOUR SOLE RISK; INSURANCE (See Insurance Addendum to Rental Agreement)**** . You store property at your sole risk. Insurance is your sole responsibility. If you do not insure the property you store, you bear the full risk of loss or damage. We WILL NOT purchase insurance on your behalf. Any insurance protecting the personal property in Your Space against fire, theft, or damage must be provided by you. 18.1 You may purchase the insurance that we offer as a convenience to you, but you are NOT required to purchase it. IF you elect to purchase that insurance, your monthly payment will include an additional amount for the coverage you select. See paragraph 2.1.3 about how payments are applied. 18.2 You understand that the storage insurance program offered at Public Storage is reinsured by a wholly-owned subsidiary of Public Storage, and we may benefit financially if you purchase that insurance. Rate will go up after 6 months, I already spent money on moving so stuck with the rate increase. They charge you 20% late fee, so the monthly payment will be doubled. Property is old and if you have a outside unit items will get damaged by mold and rodents. The doors won't close all the way down and the weatherstrips are rotted so dust, dirt and rodents will go inside the unit. They increased the rate for maintenance costs let me see if they will put new weather strips or improve the property..
Clean property. Tom and Christine were very helpful. I would highly recommend this location.
Tom was great and very helpful!
i came in last week and ms lorraine gave great customer service told me everything i need know
When I went to Public Storage on Okeechobee Road I spoke with a very kind and considerate young lady Lexi and informed her this is my first time get a storage and I didn't really know to much about this Mrs. Lexi took the time and explained everything in detail for me so I could get a understanding of everything and know the exact container I would need.
Great place and costumer service. Lorraine was great at helping me with my needs . Thanks and I will continue to use the storage at that location.
Tom is the best and he always makes sure the place is clean and hand cart is available.
Ms.Lexi was very friendly and through. I appreciate the expedited service and low fees being that I am partly new to the area!!!! Thank you
I thought I needed a unit for storage but ended up figuring it out, however I will say that I was talking to Lexi and she did a phenomenal job at explaining everything, she showed me two units and was in great spirits! Very outgoing and friendly, by far some of the best service I've received! thank you, lexi!
Had no problems and Lexi was great. Quick and efficient check in and processing. Rate was good also. Happy with my decision in selecting Public Storage.
I give Lorraine 5 stars! She was so kind and informative! And funny too!
Nice place to store your personal things. Lorraine is amazing super sweet with a huge heart. #loveher
Think Ms.lorraine was an absolute great help wonderful person couldn't get any better
My experience with Ms Lorraine here was awesome. She took her time and showed me the different storage units and different rates. She was patient and her spirit was all over the room. I will highly recommend anyone to go to Public Storage and ask for Ms Lorraine. It's a 5 for me!!
Jimmy was the representative that assisted us with our questions. Absolutely one of the best customer service i have gotten in a long time. Jimmy is the man!!!He was very clear on the information provided to us, what an overall great guy. It was a last minute thing we had to find and im 110% satisfied i chose this location because of Jimmy and the service that was given to my wife and me. You can count on him to put himself in customers shoes. Thank you Jimmy for making this an easy,smooth experience. You deserve the best my friend..
A very nice storage facilities also Jimmy is very friendly
Great customer service. Very clean and efficient facility and very nice, cool guy. Excellent service!
Christine was very friendly and helpful. The location is very clean
Fannie and Bernard hunt thinks Christine was very polite , respectful and helpful and we were able to get a nice unit for a affordable price
Bad Service...very very low costumer service...bad attitude👎
Customer Service Is Great !
The Personnel here are wonderful attentive very helpful I highly recommend it if you need a place to store your things
I rented a small unit and paid in advance for 1 yr. Staff was always courteous, the property and the units were always clean. I thought I had rented for longer than I had and suffered a late fee for my error. Christine researched and explained what had happened and is trying to get my late fee rescinded. I would use them again for my temporary storage needs.
It's the only storage I will use electric
Jimmy is doing a great job he is a keeper😳
Jimmy and others at this Public Storage have been very helpful with me taking care of my units which are outtown.
The service was very good would recommend it to anybody else
Jimmie was very nice and informative and very patient with us..my mom can be a handful and very loud but he was very understanding...thanks jimmie hope you get better soon
no issues, frienldy staff.
Me and my husband need storage fast shanna at this location was the absolute best she was very detailed and made sure we understood everything she was pleasant funny and absolutly professional thank u so much for makeing are moving process easy
Thanks for going above am.beyond to provide great customer service
Excellent staff! No complaints at all.
Great service. Clean property.
Very nice staff that will work with you all day long
More than honored to deal with you customer service
Tom and Jimmie was the best they were very helpful I will most definitely recommend public storage for any storage need
is there any units at your facility? if so what are your bigger sizes?
Tom and Jimmy gave great service.
They are very friendly the best
Nice friendly and helpful staff.
Don't dare rent here...late fees insurance..was there 1 month..pd for it...2nd was supposed to be 1/2 off..wasn't really worried bout paying the 25.00. But they hit me with the late fee...3 days over...plus other fees...pulled my stuff out before they hit me with more bs fees!
Friendly and helpful workers.
Great location for me. They found the right storage space for my needs. Friendly, helpful folks working here.
shanna was very helpful and sweet to me 👍
Great place Shanna was very helpful n polite
Very easy access to hwy 70 ( Okeechobee Rd )
Very courteous and helpful, making sure the size I wanted was the right size and driving me to it to look . Very clean establishment with good security.
Jimmie was a great help in finding the right space for us. Storage space was clean and worked out well.
If last day to pay is today and office closed can I pay it online?
Awesome, we had a wonderful experience. Informative, helpful, and cannot go wrong with the price as well as customer service. Thank you very much and please, please, please, and please keep up the AWESOME work. Thanks.
Absolutely awesome customer service staff that go above and beyond. This is the best storage company there is.
Shanna, our lady that helped us check in to a unit was superb. She walked us through step by step. Showed us how to even stock our furniture to have more space (showed us a brochure from their company). I packed four rooms of furniture and boxes plus misc. Hat off to Shanna, a beautiful person. Sending blessings and thank you public storage. Your bathroom there was immaculate also, just to note and to show she is a 10 star worker.
Great service. Jimmy, the manager, is courteous, reliable, and accessible.
Great Service, Shanna was great at helping me chose the unit i needed.
Julie was outstanding. She is very knowledgeable and actually showed a true caring nature towards my son and myself. She should be a valued employee.
I would Recommand this Public storage to all my friends and family, Shanna made this transition for storage very easy she went above an beyond to make this a great experience, it is Safe and Affordable. Thanks again Shanna
Nothing but good things to say about Jimmy he has always been helpful the three years I've been a customer he gives me reminders and always great customer service
The service was excellent, prices very manageable and, Kywanda's personality was great. Thank you!
Excellent customer service by Jimmy when renting a storage unit today. He showed me the unit, made measurements for me and got me through the process quickly with professionalism.
I'm only giving 5 stars because of Jimmy. The prices are outrageous here but, a discounted first month helped when picking unit online. Only reason I didn't walk away was because of Jimmy and his delightful personality. He made the process very simple and easy and was definitely highly knowledgeable when it came to advice on storaging items outside. I only recommend this place due to Jimmy's great customer service. Visited on 01/05/18.
Jimmy has the best customer service I have ever received with public storage in all my long time history of doing buisness ALWAYS PROFESSIONAL & KNOWLEDGEABLE.This is the 5star SERVICE all locations should have.
So i just moved from texas to florida after a rough year. I had to sell my home in texas, and had to move out earlier that i expected. Unfortunately i havent found a place down here yet, so i am staying at a local hotel with my son and my grandmother. I went to the local public storage to store all my things and i was glad they provided me with a unit.The people over their was really helpful in everyway.thanks again. Hopefully florida will be a new beginning for us. Love you all.
Horrible place! Horrible employees! Horrible District Manager! Sold my unit to auction while it was in the middle of being paid because the person wasn't "on list"! I lost all my children's baby items and pictures all because they didn't want to accept payment! HORRIBLE PEOPLE. DO NOT RENT A UNIT HERE, YOU WILL LOSE EVERYTHING!
I received amazing service today from Amy and Tom. They were patient and kind. Thank you for my new storage room.
I had a fabulous experience at this location today! Jimmy was very cordial and astute! He gave me a great deal and he processed my paperwork in record time! Excellent!
Decent place to store. Managers are always polite. Need to put water fountain or a soda machine for customers.
Jimmy is very helpful and courteous. Place us clean
Hard to find a phone # to contact the location and ask a simple question about your unit. Unfriendly staff when in person at the counter trying to simply make a payment. DO NOT USE THIS STORAGE COMPANY!!!!!!!!!!!!
Jimmy is the best person very helpful for anyone great personality it is a nice place convenience
I was notified only once the day before. One phone call, no letter, no email nothing!! Funny how I get a email stating new payment options of cou rse but nothing regarding being late. I used to get phone calls asking me to come in and make a payment even if I wasn't late yet I have made my payments every month. Some times paying the late fee of 50 dollars just 1 day past the the due date. I'm a single mother of 5 children I do not receive any child support, and I work very hard to maintain all of my monthly bills. I just recently was laid off due to slow production and only a month in a half behind. Now mine and my children's belongings are going up for auction in the morning. I have asked every month for a smaller unit because I anticipated at first needing more space. I have called every month asking to move units and told none were available, I even had a friend call and ask 10 minutes after me and was told a smaller unit 75.00 dollars less was available I call and ask why I wasn't told the same thing and was lied to stating he had made a mistake it and none were available 😲 this is by far the most devastating e xperience I have ever had and sickened by how this is even legal. I'm not asking for something for free I'm asking to move to something more practical for my needs and means but denied, OUT OF GREED!! Praying I can borrow money from a family member before 9am. Still don't know how I will make a payment before 9am when they don't open the office until 9:30pm if anyone has any information about legal action and stopping it please help. I just can't believe I only had 1 day notice 😰 P.s. you will also be tricked into purchasing a $25.00 you can get at Wal-Mart. 415.00 for less than 2 months of storage, literally selling all of my personal belongings. Beware that if you don't make a payment for 1 and a half months this is what will happen!!
Tom is a great guy he went above and beyond with my experience
I and three other renters are here on a Saturday cleaning all the rat poop out storage units and repacking everything. We have all complained and each have received the same response about the exterminator putting bait out. This is beyond ridiculous. The lady across from is sweeping the poo in a pile than is a few feet across. Put all your things in plastic storage bins and tape them shot is you're going to store here. Every employee I have told about this has blown me off.
Everything went according to plan except we weren't told to use the rat poison provided and my wife packed sunflower seeds in a box that they got into and made a huge mess. Other than this, we we happy with their first month's price. We moved out before the second month.
Tom was great with helping me with my storage issues. He is knowledgeable and understanding. He took the time to listen to me. Thanks Tom.
Jimmy is very helpful! Would recommend, this location to anyone thinking or renting a storage unit...
Helpful, courteous, and a clean location.
I love the customer service here! Jimmy was awesome I didn't know exactly what size I wanted or what I needed and he helped me tremendously. I would definitely recommend.
The service was really nice. The attendant was knowledgeable and friendly. Unit was just what I needed at a reasonable rate.
Jimmy and Tom are always very kind. They go out of their way to make sure I receive great service. They are always patient with my millions of questions too. Great job guys!
Customer service was very good
The 3 Sales Representative Jean, Joann and Jimmy were Very NICE and Helpful
Jimmy was great made moving in an absolute pleasure he really shows that he cares
Just moved down here from up north few months back, to retire and go fishing in this area. As you can imagine, I brought all my junk with me down here, and no place to put them since I am living in a apartment now. So I went to this public storage near my place and got a unit. I will tell you what, the people working their are a great bunch of people, I love them cause they knew exactly what I was looking for and no hassle. I would highly recommend them for any storage needs. Thanks a lot again.
Jimmy is always very helpful and a pleasure to do business with.
Jimmy he's so helpful has a customer service skills.
Great customer service, david was really nice!
Jimmy was very helpful, excellent service!
I got a unit here few weeks ago, the staff was very much helpful and professional. The location was only 10 mins away from my home and that makes it easy access for me.
Great Service and affordable prices, very satisfied with this company! Thank you David and Jimmy for all your help and hard-work. :)
Excellent customer service. David was awesome and very helpful. Give him a pay raise please. Thank you! Keith (New customer)
It's the employees and the way you treat the customer that makes a company. I went there and was helped by the manager, Jimmy, who made renting a unit a pleasant experience. Thanks.
I recently rented a storage unit from this branch office, and was quite impressed by the friendly, knowledgeable, courteous service that was provided by David. What a shining example of how customers should be valued and appreciated! That was not my only encounter. Several days later, I stopped by in the evening, with an SUV full of items to store. After pulling up to the entrance, I was unable to remember, or find my gate code. Frustrated, I entered the office with a less than cheerful, more like grumpy attitude as I confessed that I could neither remember the locker number nor the gate code. This time I spoke with both David and Jimmy. To my surprise, I received the same great courteous service...even when I needed Help! To David and Jimmy I say, "Thank you, and keep up the good work!" To you, I say,"If you find that you ever need storage, this is the place to come!" To Public Storage I say, "Thank you, and GIVE THESE GUYS A RAISE!!!
We had kind of a unique circumstance, and Jimmy was really helpful in coming up with a solution that met our needs. Unit was clean and well-maintained. Location was convenient. Everything worked out great. Thank, Jimmy.
The staff at okeechobee road are awesome!! So accommodating, helpful & friendly!! Location is great for me - between 95 and US1, so it worked out great.
Every time I am there David gives me great service.
I was looking for a storage for about a month. I had a lot of questions and Jimmy answered all of them without attitude. I ended up keeping the storage for a good length of time. I always deal with Jimmy. He's always really friendly and helpful. I've never had any problems and got a great price. I highly recommend this facility.
My experience at Public Storage was fast, friendly and courteous! David and Amanda greeted me coming in the door, and wished me a "great weekend" leaving the business. I would certainly recommend anyone that needs a storage unit...to apply for one with Public Storage's friendly staff!
so far so good, very helpful,easy..jimmy was great all questions answered, great location..was ready when i arrived..
I have been thinking about renting a small storage facility for a while. I finally got around to making a reservation with Public Storage on Okeechobee Rd. in Ft. Pierce. I did the reservation online, and within an hour, I received a call from this location confirming my reservation. When Jimmy, the salesperson, explained to me the location of this storage space, I wasn't interested. But he advised me that there were other locations available and asked me to come in, which I did. I found exactly what I was looking for. Had the salesperson not contacted me in the manner he did and been so courteous and professional, I probably would have waited even longer. But I arrived at the location, he was so helpful and answered all of my questions regarding my storage needs. He then gave me a unit which was just what I needed. I would recommend this location to anyone with a great rating.
What great customer service. David was very professional and very patient with us. He show me a unit that at first I thought was going to be to big but David was right it turn out to be just perfect Thanks again
The staff and management is professional and courteous. The facility is clean and has easy access.
Jimmy was great I assisting me in finding the right storage unit for my needs and explaining all my options. After going on line to reserve a unit Jimmy responded right away by calling me direct to make sure my needs were being met. Thanks Jimmy
Wonderful facility and extraordinary staff! Jimmy is very kind, professional and knowledgeable and is willing to assist you with whatever you may need in a moments notice. The property is very clean and maintained. I have been storing here for a few months now and Jimmy and the other staff have definitely made my business here very easy and enjoyable.
Guys helped out...best way to say it is they did the thinking for me and saved me money.
I really love this storage company and the workers are very nice. Every time I go there the worker jimmy is always so kind and very helpful. Love it!!
Staff is always helpful. David was great and walked us thru the paperwork quickly. The area is clean and well kept. What i dislike is the format of the review. Having to use or start an account just to give a review is uncalled for. ifi get junk mail from this review I will be calling corp office. I now know why noone wants to give reviews.
I reserved a unit on line, when I arrived, everything was as I expected it to be. Jimmy showed me the unit, it was clean and just what I expected. Some quick paperwork and I was on my way. It was convenient and Jimmy was a pleasure to work with.
Great service, very helpful funny guys!
Approximately two weeks ago I rented a storage unit from David. He was very helpful in helping me to determine the correct size. Today I had a problem with a wasp nest, after I called they were there in less than five minutes to get rid of the problem. Great customer service.
A very pleasant transaction, Jimmy was very friendly and adept at helping me choose the best unit for my needs.
Jimmy was awesome he helped me find the best and affordable unit for my things
Great customer service, David helped me out a lot!
Jimmy is the Property Manager for this location. What a great customer service!! This guy is quick, efficient and very very professional. I was in a real hurry so he help me understand all my paperwork so I was in and out in a breeze. Very clean location also. Very confident that my "stuff" will be taken care of.
Jimmy was very helpful and very patient as well.
Jimmy & David were very helpful this morning. And very informative!
Although the office here at this storage place asked me several times for this review, and yes I thought it was weird, I decided that they deserved it. The storage facility is old. It definitely needs some upgrading, but very clean and the employees were very helpful. I would put my things in storage here simply because of the staff. I'm just helping out a friend of mine now.
Staff is always helpful and polite. Grounds are clean and well maintained.
Jimmy at Public Storage is Great! Always very polite and professional. Facility always clean and well groomed.
Wonderful experience!!!! Very clean & staff was very polite & helpful!!! Thanks Jimmy for all your help!!! I will recommend this storage to anyone
Awesome everyone so nice and helpful..mark was awesome! Thank you
Excellent customer service. They really go above and beyond to help meet the needs of their customers including actively looking for discounts and ways a customer can save money. The facility was clean & well lit; I felt safe leaving the majority of my belongings in their care for just over two months. I highly recommend this location to anyone in need of storage in Fort Pierce.
Kayla rented me a space today and she was great. So patient and caring and made sure I got exactly what I was looking for. The store was so clean and she explained everything to me in a way I could understand :) her coworkers Randy was of great help too
The experience was good. I have stored thing here before and never had a problem.
It was awesome! Randy was very helpful.
Awesome experience!!! Highly recommended...
Randy and shay are great loved the location good service.
Kaira was very polite and helpful and wanna make u buy a storage
Dominic is very helpful and friendly. I would recommend Public Storage to anyone I know in the market.
I would recommend anyone who is moving and needs to store for a little bit come see Dominic at public storage. Extremely helpful and polite. was very patient with all of my questions. Should I need storage again I know exactly where im going.
Great experience getting my stuff stored. Dominic knew exactly the size storage I would need when I told him what I had. Everyone that needs to store something should go here.
Didn't know what I was looking for when I walked in but dominic was extremely helpful in showing me which boxes I would need and just how many. Definetly recommend
Been with public storage for years. Randy has took care of our storage needs this whole time . Come and see Randy
Third time renting.. Good.Service
This is my first time renting a storage unit and Randy and Kaira were really helpful with my rental and patient with my size change and delayed move in. I would recommend this location to anyone in the area.
Oh my goodness. I really had no idea what I needed for this move but luckily Randy and Dominic did. These guys will take care of you whether you know what you need or not. Anyone moving head there!
Best storage had my unit for four yrs great people to rent from thanks Dominic Randy keep up the great work !!!!!!
Randy and Gail and Stephanie and Wendy and the whole crew are great they will take care of your storage needs. They have boxes and all the supplies you need Go see the crew at public storage Okeechobee rd they are open every day of the week. Very clean and bug free.
A+++ I would definitely recommend this location to anyone looking to store. Jonathan, Randy, Kayla and the rest of the staff make storing easy and simple. They know what they are talking about, and they will do what it takes to make moving as easy as possible. I've never been to a storage place where I have had fun. Keep up the good work!!!!!
Highly recommend this public storage. Randy and the crew keep the place clean and organized. Very friendly and helpful. Lots of boxes and supplies
It is quite the amicable relationship between ourselves and the Public Storage Team. Randy and Mary are friendly and helpful. We are confident that any client associated with this location will have a great experience.
Highly recommend Randy at Public Storage if Fort Pierce.
I'm very pleased with my ongoing experience with Public Storage. The staff are very nice and helpful and Randy the manager is awesome! He's always ready to help his tenants with their needs.
Randy is an excellent manage.he helps me out when i have a storage problem.he makes very helpful suggetions.he's great to have around when i visit my storage unit.because if i have any problems i value his opionion.