Public Storage Self-Storage Units at 3125 S US Highway 1, Fort Pierce, FL
Address
3125 S US Highway 1 Fort Pierce, FL 34982
Office Hours
Mon-Fri 9:30 AM - 6:00 PM
Sat-Sun 9:30 AM - 5:00 PM
Gate Access Hours
Mon-Sun 6:00 AM - 9:00 PM
Storage Facility Features
Boat Storage

Car Storage

Climate Control Storage

Indoor & Outdoor Storage Units

Property Manager Lives On-site

RV Storage

Small, Medium & Large Storage Units
Office Hours
Mon-Fri 9:30 AM - 6:00 PM
Sat-Sun 9:30 AM - 5:00 PM
Gate Access Hours
Mon-Sun 6:00 AM - 9:00 PM
Storage Facility Features
Boat Storage

Car Storage

Climate Control Storage

Indoor & Outdoor Storage Units

Property Manager Lives On-site

RV Storage

Small, Medium & Large Storage Units
Close Location Details
View Location Details
Outside unit

Drive-up access

---

10'x20'

Outside unit

Drive-up access
Nearby Self-Storage Locations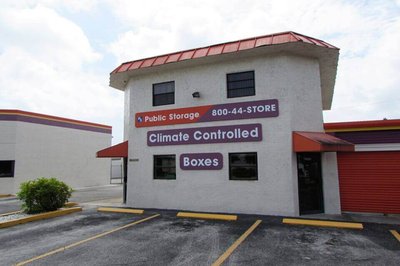 Self Storage Near
5221 Okeechobee Road
Fort Pierce FL 34947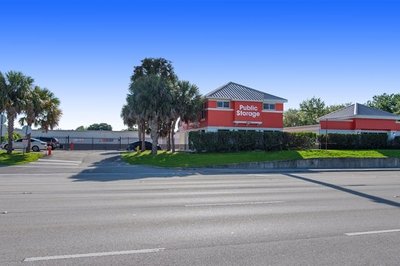 Self Storage Near
5910 S US Highway 1
Fort Pierce FL 34982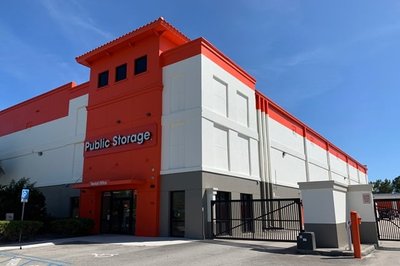 Self Storage Near
530 NW University Blvd
Port Saint Lucie FL 34986
Self-Storage Near Fort Pierce
Resources from the Help Center
See what fits in different storage unit sizes
Fort Pierce South Storage Units Near Savannas Preserve State Park
Fort Pierce Public Storage has a range of storage solutions to meet your needs.
At Public Storage, You'll Always Find...
Keypad Access

Friendly Staff

Month-to-Month Rent

Moving Supplies Available

Free Parking

Well-Lit Facilities
Reviews
( 472)
Shanna is very professional. She does a great job keeping the property clean and this customer happy! She is efficient and knowledgeable. She's also a ray of sunshine! It is a pleasure doing business at this Public storage units are clean and a reasonable price. I highly recommend!!!!!
The service was excellent
Shanna is the best!!!!! Super helpful and an amazing personality.
Bob was so wonderful!!! He opened early for us and was a total delight!
Bob was amazing. Very helpful and knowledgeable.
Shanna is very knowledgeable! The property is very clean, units are a reasonable price! Units are very clean and so is the property! I highly recommend this Public Storage! Shanna told me about the public storage app it's easy use!
Shanna is very respectful and understanding and keeps her property clean I highly recommend
Shanna is nice and the office is clean.
Moving out today! Shanna is the best and there were no issues. Property is clean and my valuables were kept safe and clean!
Shanna is an excellent customer representative. She is very helpful and knowledgeable about her job. The store is very clean and she is very customer friendly.
I had the pleasure of meeting Shanna for the second time today. She was incredibly helpful when I had a couple of minor problems. I highly recommend this Public Storage location!
Shanna has heat customer service and a very clean property
Shanna was great, very patient and super helpful
SHANNA!! ABSOLUTELY AMAZING AND TOOK THE STRESS AWAY FOR FINDING A CLEAN, SAFE STORAGE UNIT!!
Shanna was Great!! They both were just wonderful and very welcoming. Thank you guys!
Storage locations are only as good as the people that run them, and Shanna was the precise type of person you would want running things! She was incredibly personable, helpful and accommodating and not to mention reassuring. Forthright and honest. Shanna went out of our way to help us and was on-point every step along the way.
Great customer service. Provided thorough information from Tansy.
The staff was extremely helpful and informative. Shanna was super friendly and fun to work with. Thank you so much for making this move possible. 😊
The property manager, Shanna, was super nice and courteous.
Bob is an excellent employee smart, attentive, good listener and professional.
excellent fast friendly service and the place is in excellent condition
Thanks Bob for your good quality and fast service …
I am extremely satisfied with my Rental manager Mr.Bob.He is such an awesome human being. He's extremely helpful,patient, professional and courteous with a great sense of humor. Honestly I have been very frustrated with my situation but when I arrived to the storage facility upon connecting with Mr.Bob I left feeling very satisfied and stress-free. Mr.Bob is Truly an asset to Public Storage.
Shanna was awesome helped a lot
I have a great service at this company.
Shanna was extremely friendly went to the one at 3125 and have to say this one is much much nicer
Shanna has good customer service. Highly recommend
Shanna was so respectful and sweet heart , thank you for your service ❤️
Shanna was very attentive, courteous and professional
Shanna has done a great job with helping me to acquire my storage unit.Very good at her job 👌
Shanna was very professional and helpful. She went above and beyond to accommodate me. Highly recommend this public storage location.
Bob and Shanna were very knowledgeable and helpful during a stressful last minute move for me. Very courteous and customer service friendly. I was greeted with a smile from beginning to end.
CAROLYN WAS MOST HELPFUL . Such a sweetheart she did her job very well .
Carolyn was absolutely wonderful! Really knew her job and was very professional.
Shanna had great customer service and was very knowledgeable. She did not have the size unit I needed at this location. But she found me a unit at a ps closer to my house.
I wanted to say thank you to Amanda Gomez very professional and Knowledgeable and listen to the customer needs and wants!!
Very nice customer service
SHANNA WAS AWESOME!!! THANK YOU THANK YOU THANK YOU!!!!!
Erin was very helpful and courteous..she is very professional…Il
Shanna was great! Very thorough and answered all of our questions. Top Notch customer service.
I would recommend, unlike other places I have experienced with I was pleased with the customer service and knowledge received from Shanna
I have two storages here and Everytime I visit, the grounds are always clean, it's peaceful, no one bothers you and there are affordable. If your looking for a worry free place to store whatever you need to, this is the place.
Omg Shanna is the best she's an actual Google in flesh !! Very informative .very friendly and she didn't just sell me a unit I definitely couldn't use .So you can go to Her location and she'll book you at any other location .Shanna for the win .customer service @200%
The service was amamzing and Shanna was such a plesant sales person gave amazing customer service. awesome job with the staff and pleasant people
Very good customer service here
After realizing that I reserved my unit at the wrong location, Shanna went above and beyond to get me a unit at her location. Thank you Shanna!
BOB and MARSHA are the bee's knees at this location! The prices were THEE BEST in town, payments were easy and the facility was accessible with a touch of a button on your phone. All around great service! Thank you for making my experience a great one! 👏🙂
Received great service very informative with the questions we had. Looking forward to a great five months
Thank you Bob for GREAT customer service. Credit card issues caused my payment to be rejected. Bob called and I was able to fix the issue. Instead of being charged a late payment, Bob choose to call. Great Job - Keep up the good work.
I just rented a storage unit and Shanna was super helpful and professional. She answered all my questions and was very thorough.
SHANNA WAS AWESOME! HER CUSTOMER SERVICE SKILLS MADE MY EXPERIENCE A GREAT ONE! THANK YOU!
Really appreciated Kirsten's professional and prompt assistance. Place is clean and managed well.
Berea was extremely helpful with my situation, highly recommend
Shanna was very nice and helpful 👍
Shanna, was professional, informative, and knowledgable about the services that you offer. 5 star all day
Shanna has amazing customer service.. Very sacrificial for customers
When I called up in major cahoots and stressed beyond measure (from personal reasons), I didnt expect for someone to calm my nerves and make things smooth sailing like Shanna did. Shanna has definitely made my situation easier just by being professional, knowledgable and courteous. The customer service was above and beyond, as if a friend was helping me. "You can hear my sighs of relief". Thank you so much.
Shanna is awesome and continues to help me with everything
Shanna was amazing ! Super excited to rent here
Shanna gave me good service today 🥰
We had very well experience at Public Storage with Shanna! She is AMAZING! Very well customer service! She is a blessing! I give her 5 stars for her professionalisim!
Shanna was very knowledgeable! She helped me get a clean space att right price as well as to protect my belongings with boxes and a damp check. She even helped me install the public storage app!
Shana pans Kirsten provided excellent 5 star service she went above and beyond !!
Mary and Carolyn was awesome got me in the right space .
Kirsten was wonderful, efficient, pleasurable and friendly. Shanna extremely helpful! Both wonderful women. Thank you.
Awesome job helping us, Kristen!!!!
Holly was the absolute best attendant a costumer could ask for, she accommodated more than the facility was probably capable of
Shanna was great got me in and out very quick and was very very knowledgeable. Property is clean and the ps app is very useful
The staff has been friendly and most helpful. Everyone has been very responsive. Today, I worked with Kirsten who took care of everything very promptly.
Shanna is nice and helpful trouble shooter with a great personality.
Shanna was professional, nice, efficient & quick. I walked in and 25 minutes later I had seen the unit, rented it, had my lock w/ keys & was out the door.. pleasant experience.. would highly recommend...
The staff is super friendly and professional, rates are reasonable, and the facility is clean. Highly recommend!
Shanna is a wonderful property manager
Tom was an amazing person and shanna was the best... I want to thank yall soooooooo much for everything...
I had the wonderful experience of being helped out by shanna she was great. She is really what Made my already busy weekend just that much easier. She was highly professional giving me a great rate and walking through my first storage rental process. Thanks shanna
Shanna and Kristen were very informative and answered all my questions. Kristen showed me the storage space and I fell in love with it. So now a customer I am with you guys!!! Thanks!!!
Shanne was most helpful. She is good at what she does and should be an example to others to follow. Thank you!
Arrived and the customer service was awesome. Answered all my questions with no worries.
do you store vehicles at your location?
The people managing were very helpful. Facility was clean
Got 2 small units staff was very friendly and helpful!
Service was exceptional. I cannot thank them enough!!
Shanna is the best . Great customer service
Shanna service on the phone and personally was amazing great personality and great knowledge of everything I needed.
Shanna is the best most awesome customer service rep. That help me accomplish my horrible crazy moves. Love love her work ethic magnificent 😁
Although the manager and staff are polite and helpful and that's only reason for 2 stars, the place itself is rat infested. We started our stuff for 2 months this year before removing everything after finding a dead rat on our furniture. Going through dressers and clothes we discovered how bad it was and had to throw away a lot of items which were destroyed by chewing, claw marks, droppings, and urine stains. When brought up to the staff they said they knew about it and offered pest service to spray rather than us leaving.
Good services Great person Kelly
Kelly was the best helpful and saved my butt in a pinch best storage place to go
Shannan and Kelly are great. Super service.
So I was clueless and needed some help with a storage unit and I didn't know what to do. I went to the public storage on US1 by Edwards Road and Christian was amazing. Explain all my options answer my questions and even help me save a few bucks. He's going to be running the whole company soon. Thank you public storage and thank you Christian!!
A very happy and satisfied experience five star for Shanna she's awesome 😘🙌💃
SHANNA ... Is the best , she made the process alot easier. She explained everything and showed us what we all needed to know. And was very patient with us throughout the whole process , Thanks SHANNA
Shanna gave me great customer service
I will always use public storage if Shanna work their she is amazing lady with wonderful customer service
I had a pleasurable experience today when I went into Public Storage. Kelly was very knowledgeable and friendly. I will definitely continue to do business with this location!! Thank you.
very courteous and professional, handled all my business in a timely fashion. Couldnt ask for better service. KELLY is a RockStar....
I have gone to a lot of storage units in my day and of all places, who knew Fort Pierce had the best Public Storage facility! Shanna (the Public Storage manager) is extremely helpful, thorough, kind and respectful. I would highly recommend coming here. Forget all the other storage places in town, this is the best one.
Shanne was amazing! Super friendly and very helpful. Went over and beyond normal duties to make sure I was accommodated in every way - I would totally rent here again!
HOLLY was ah-may-zingggggggg! She was super nice over the phone and in person! By far the best customer service representative I've ever met Lol she was hilarious and you can tell she really knows her stuff 💚
Nice facility, great staff
Shanna was very friendly and helpful.
Outstanding CSR from Kelly.
Shanna was very nice and helpful ..her customer service was on point and she is a pleasant person
I rent a storage space from this location...I just left from making a payment...Kelly has a great attitude...the best customer service I've seen in years.
Kelly was extremely friendly and helpful.
Kelly was helpful, efficient and professional. I didn't expect to have this handled so quickly and get back to my weekend!
I had a great first time experience with employee Shanna, She helped me understand the process.
Shana was very helpful and professional during these difficult times!! THANK YOU for doing a great job and caring!!!
Worst customer service ever... The on site manager I had on the phone was rude, very aggressive and basically showing no flexibility to my needs. When I called the second time in reply to their constant emails to get me to rent a space, she flatly said "you are not listening to me"....
Amazing service friendly staff!
How much is it for a month
Great service by Shanna. Took a lot of stress and pressure off of me so that I could move forward. Thank you
Staff always friendly and helpful. No issues, no bugs 😁. Great place to store all your important needs.
We got treated awesome from both girls at desk. Thanks
Shanna is amazing! Her costumer service was top notch and she was very professional. The installations were just what I needed.
Ms Shanna was awesome! She helped us find exactly what we needed and fit our budget. She's the best! Thank you Ms Shanna!!
Shanna was a wonderful agent she took her time and explained everything in detail she was very pleasant with my daughter as well love the energy she gave.
Lexi did a great job assisting me
Shanna, was absolutely wonderful and very helpful. She has an amazing personality!! She made feel very Comfortable and explained everything very well.
Shannon was very kind and Personable and Helpful Allways 👍💪😎🇺🇸
Shana is always very nice and helpful.
I have been renting space from Public Storage for awhile and always had a good experience from the staff. Shanna have been very knowledgeable and helpful to me in regards to my rental spaces.
shanna is very professional ... Highly recomend
Shanna was so nice and helpful to my brother in law. He was very happy.
Shanna was freindly and helpfull as well as efficiant and fast !!!
Thanks for your help Tom.
Tom, Holly, and Shanna were absolutely professional, helpful, and amazing from start to finish! I would highly recommend this place to everyone!
Excellent service A+++++++++
Shanna has amazing customer service. From the moment I spoke with her she went above and beyond to insure I rented the right size unit.The property is clean, the units are a good price and very secure.If you need a storage unit this is the place to come. Thank you Shanna for being extremely helpful !!!!
Had a great experience renting from Shanna at Public Storage, would definitely use them again.
Excellent service ! Shanna & Lexi were great !
Great Place If You Need A Place To Use For Storage
Shanna,Tom and Lexi are awesome. My belongings are safe and secure.The facility has security cameras everywhere and I always see them on the property and they are always super friendly and I highly recommend this Public Storage .Thank you Shanna and Tom!!!!
Shanna was very helpful helping me procure a storage space...she explained all the procedures well!
UNPROFESSIONAL by ALL means! Only giving one star because it's required to write a review. I don't know who owns this location, but they have a whole family living in a small apartment on site. I'm guessing it's the manager and her family, but they are allowed to be drunk and very Belligerent during and after hours. Police activity is always certain with them at all hours of the night due to their inability to drink responsibly. They allow access to the storage through the gate to all their family and friends by giving them the "managers code" to open the gate. I don't feel that's very safe for anyone who has their items being stored in there. I WOULD NEVER RECOMMEND THIS LOCATION. I am also working on getting in touch with the corporate side of public storage to inform them on this activity.
Shanna was very helpful on getting us set up in a storage unit that we need for our situation. So I am very thankful for her.
Great service from Shanna. she was very knowledgeable and helpful. She advised me which unit to select from, as well as what promotions they had at the time. very friendly and willing to help others
Just want to say Shanna is very helpful anytime you call she calls you right back and if you have any problems she try's to help you any time and right away also she is very nice
Tom and Shanna do a great job and look out for their customers.
Best help thank you shanna
Shanna at property 25964 was amazing and went above and beyond helping me find what was best for me.
Thanks for being awesome 😎
I searched online first, made reservation. Next day Shanna called me, set an appointment to come in sign and pay. She was very friendly, easy to work with. When I arrived Shanna showed me what I reserved and I realized that was not going to work, so Shanna showed me 2 more units without a problem. We settled on one and did the paper work. Shanna really knows her job and made it a breeze to get through the paper work. Thank you
The service was outstanding the were very professional and helping me find the perfect spot
Nice and clean.well maintained
Tom is extremely pleasant and helpful. Unit was clean.
Awesome facility, clean units, super friendly staff Tom and Shanna were awesome!! Summer clean out rates are awesome! Largest unit available 2nd month free!
Tom is very helpful. I highly recommended this place for your storage needs.
Shenne was 5 stars in service tnx l appreciate your help.
Shanna was great and made my stressful day lots easier. Moving is hard ty so much for the smile and listening to me vent.
All the staff is extremely helpful and friendly. I wouldn't go anywhere else!
Great place. Shanna was such a great help with everything we needed.
Mrs. Shanna is the best. She help me find the right size and the building is clean frm top to bottom. Thanks Shanna
Nice, clean and affordable!
Shana is so polite every time that I am there , her customer service skills are wonderful. It is always a pleasure to walk in there.
Tom did a great job explaining what size I would need. Very knowledgeable and helpful. Clean property.
Very friendly staff and great 1st month deal
Clean property. Excellent customer service. Thanks Tom
Clean property and knowledgeable staff. Thanks Tom.
Tom was great! Simply quick and easy experience renting a unit! Tom and Julie has amazing customer service. Will rent again! Best storage facility in town!
Very helpful and professional help you can get every time. Thank you Julie for all your hard work.
From the first time I called Public Storage, Julie has been very helpful. We traveled from Colorado to Florida to purchase our sailboat and move aboard and we needed a safe place for storage. Julie took the time to help us find the right size unit for our belongings. Anytime I came in the office she always greeted me with a smile and warm hello. I highly recommend public storage. It's clean and I feel safe storing our belongings here.
Tom and Julie give the best customer service ever. I relocated here about 8 months ago and I kept my things here and they provided the best service kudos to them both
Julie was excellent! She was very helpful and gave us $1 special for the first month's rent. Her instructions on how everything worked were very detailed and she recommended a product to help keep the moisture out of the unit. She cares about giving the customer the best storing experience they can have. I would recommend Public Storage to others!
Shanna was amazing!! Such a great experience and happy to leave my stuff where I know it's safe!
Ms. Julie is a great people person. She is an everyday person. She was very understanding and helpful when I arrived just before closing on Sunday of this month to pay my bill. She made sure that I wouldn't have to rush down to make my payment again set me up on auto pay. No more worries for me when my bill is due. Thank you Ms. Julie. Keep up the good work!!!!
Julie was very helpful today when I needed a screwdriver to take something apart.. She went above and beyond to help out, which I really appreciate. It's very difficult these days to find someone of her character who wants to help others while performing her daily job!
Very nice and helpful. Reasonable price and willing to Accommodate Very good. Definitely recommended. AAA+
Julie is amazing, her customer service is excellent and I would recommend her to anyone. She helped me with protection of my property and what the best options would be. Thank you Julie!
They are awesome and so friendly!
Julie helped me get my storage unit, she was fast and super friendly. I was in and out. Very happy with this Public Storage location. Thanks Julie :)
Don't feel so trusting that some places won't steal from you. Jensen Beach Mini Storage sold to a francise & I had only the best things stolen. All the cameras were GONE & my lock was tampered with. Not so here. Great security.
Julie is superb!! she responded to my call right away and made getting an additional unit easy! thanks Julie! Allison/ FHC
Great experience with Shana! She was very professional and courteous. Very skilled in multitaskings. As she helped me she assisted other customers as well being fair and treated all customers with the upmost respect. I highly recommend this location.
Great place, my son has had a unit here an they were very helpful an professional. You can make a payment in the lobby an be done in less than a minute. Very professional!
Brian is THE BEST and represents your company very well. #Hesakeeper!!!!
Julie was wonderful on with assisting me
Shanna was a big help to me. She was friendly and courteous. I enjoyed my time with her. The locker area is very clean and convenient.
Manager Julie is an absolute God send. Amazing service, helpful and very understanding. Thank you so much.
Great Customer Service from Ms. Julie and Karen.. I would love to work with these two anyday !!
Very friendly staff julie and shanon are the best great customer service
The location is clean and the staff are so nice.
Shanna help us with everything and I was very satisfied when I left‼️
i had a great experience with shanna the office mgr, she was very pleasant and professional.i rent a nice unit.
Shanna was awesome and gave great service
Shanna was a great help with all my storage needs. She was very professional and kind. Place is clean and well kept up.
Julie and crew were VERY helpful and patient. Would recommend to everyone I know
Shanna is awesome.always Makes it easy.
Julie was a pleasure to deal with - friendly, helpful, efficient
Secure facility I feel like my belongings are safe. This is the second time I have had a unit here in the last 5 years. Staff is super pleasent. Shanna always goes above and beyond assisting me when i have had issues in the past. Would definatly recomend if looking for a good storage facility.
Ms Julie is awesome. She helped me out 5 mins after closing. I had to pay a bill urgently. Thanks alot Julie. (That's great customer service).
Julie is awesome she came back to the office after hours just so I can pay my bill I live in the keys and don't pay online so she is most definitely the best person for the job that you have
Julie was very friendly, professional and helpful with all my storage needs. She explained everything to a tee. Thank you julie for being so kind your customer service is incredible. The place was so clean and also has good security. Best place to store your belongings.
Great place store unused items.
Rented today from Shanna. She was very nice and friendly. Property is cleaned and well secured.
I came in today with my grandmother to rent a unit for her. The manager Julie was very professional and also very friendly.
Julie was amazing she explained everything perfectly she was professional doing her job. I will have to get another storage because of her kindness. Awesome Employee 🌝🌝🌝
Excellent customer service received from Tom.
Boxes go in the storage I pay they watch my stuff I take boxes out.
Jennifer couldn't have been more helpful and gracious. Our experience in renting a storage unit was made easy by her experience and guidance. We are thankful to have found this place.
Jennifer was very helpful. She knew exactly what we needed and helped make the process quick and easy for us. Facility is well secured with an alarm system and neat looking gate.
Thank you so much Jennifer, I give you a 10.
The staff is very friendly, the office is open 7 days a week, and the prices are fair for the area.
Clean and well maintained. A/C temp control.
Parked my 18'ft. open car hauler there for a 3-4 mths until my driveway widening project was completed. Staff was great, very responsible and go over & beyond their duty as evident when another renter accidentally hit the rear of my car trailer causing minor damage to one tail light. The renter was nice enough to notify the office! The mgr. called me the next day, apologized then gave me the renters info and ph.# etc. that hit my trailer but I asked to see pics to save me a trip and she sent me pics of scene (from her personal cell ph. which she didn't have to do, I promised I'd erase it & did) Great Experience, I Recommend
Was the best experience .Julie was so personable ,Very helpful, and professional. I recommend before you purchase another storage you should check out the public storage Fort Pierce just ask for Julie .
Stopped in to look at renting for future use. Tom and Jen were great! Showed me the property and different size units. They told me how to make a reservation online when I get ready to rent. Thanks for the help.
Really terrible company to do business with.. One star rating is one star too many. We just moved in Friday. The security gate is stuck open. We were just told it has been broken for 2 weeks, with no promise for how soon it will be fixed, only a report on what it costs to fix. I asked if we can void our contract. Yes we can, but we will not get any part of our month's payment back, no prorated refund. I asked if I could call someone in the corporate office. I was given the district supervisor's name and number. Of course there is no such person in the directory at that number.
Customer service was awesome, Jennifer provided me with expert advice on what I would need to buy to keep my belongings in great shape. Definately would recommend public storage to a friend
We came in on Saturday to rent a space and the experience was phenomenal. Jennifer did astonishingly well considering the cards she was dealt for the day. We came in to her renting to 2 other customers and waited patiently for our turn. She took the time to pause, greet us with excitement in her face, and let us know she would be with us soon. As we were waiting, a 4th person came in to rent. Jennifer was the only one working and she was non-stop with customers. However, she handled all of us with a smile, was friendly and helpful, and did not rush any of us through anything. She took the time to answer questions, give full explanations, and even to learn a little about each of her customers. Yes, the facility was nice and secure and the pricing was good but, what made me write this review was how Jennifer handled herself that day. If we didn't see the 4 people there to rent ourselves, you would not have known how busy she was. She didn't let it show not a bit and treated us all with the same patience, kindness, friendliness, and respect. Awesome job Jennifer. I think I know who is one of the star employees of Public Storage and if not she should be! Update: Came in again and Jennifer was once again at office. She was with another customer but did not fail to greet me by first name as I walked in and managed to efficiently assist me without taking time away from her current customer. I'm in awe at how well she handles herself with every experience I've encountered with her. She even acknowledged and thanked me for my previous review. Truly amazing!! Most employees don't even pay attention to their jobs review but she knew exactly what I had said which shows she cares about how her customers feel!!!! Another visit came about and I met Tom who was also very nice!!! These 2 apparently are the main 2 working this store and they are both a treasure to public storage. Facility is still spotless as usual and they even told me about some products they have on sale! Great service from these 2 everytime!
Convenient location with trusted staff. Clean operation with integrity. Your security feels important to the staff. Jennifer does a great job of managing the property with knowledge of the operation as well as terrific customer service. Tom is also an asset to this location
It was really quick and easy really experienced staff.the person that helped me is Edgard and he was a friendly, professional and very helpful worker. All I could say is it took me only 15 mins to decide and rent the storage unit.
One phone call to make the reservation, Jennifer and Tom got me signed up and out in a very efficient manner, super job.
Tom and Jenn provided great services. They provided all the information I needed and were more than willing to answer all of my questions. Very helpful, polite, and kind employees. Great prices as well!
Thank you Tom and Jenn. Thank you for helping me find a place to store my belongings. Clean property.
Kywanda made this contract a pleasurable experience, very professional, very courteous, knows her job very well. You are blessed to have a employee like her. My experience in south Florida was not so good. Thank you
I went in on 10-17-2017 and spoke with Shanna and she was GREAT... SHE WAS VERY HELPFUL,KIND,CARING,PROFESSIONAL,KNOWLEDGEABLE, SHE HAD NO PROBLEM ANSWERING ANY QUESTIONS I HAD,ETC.She was just ALL around a 5 star no doubt... Thank you, Nicole Camp
I want to thank Jennifer..for the friendly service..and help during a trying time for me..
Jennifer & Tom were excellent @ helping me out with finding A storage unit great service
My Father just moved in to town and need a storage unit fast. Jennifer was very helpful and fast and made the whole process run very smooth. Could not have asked for a better place and better service.
Jennifer was the best person I have had the pleasure of ever being serviced by. And speaking as a former publix employee where customer service is number one on the to do list, this woman excelled that. So blessed to ran across some good ppl still left in the world. Eddie kaine.....peace.
Jennifer the manager was very nice and knowledgeable. The unit was clean and reasonably priced. She was courteous and helped a lot.
Worst facility that exists if you want your possessions protected. The tenant of the unit behind mine, knocked a section of the wall separating our two units. Crushed a section of the wall causing it to collapse into my unit and destroy family heirloom antiques. I had purchased the highest limit P.S. insurance policy they sold. I tried to file a claim and the rep said it is not covered. That that type of damage is not in the included causes or the not included causes, therefo...re my claim was denied. Then you would think the liability would fall on Public Storage. But of course they manage to screw you, by their contract stating on their contract that I am personally responsible for any loss or damage to my goods. I personally assume all risk of loss and Owner is not responsible no matter how the loss or damage occurred. Is this where you want to store your important possessions? I sure hope not.... Renters beware. The insurance they sell has a loophole, and they use it. Worst company I've ever rented from. CAUTION. All public storage facilities will use this same excuse method. My unit was in Oakland Park, Florida. See more
Fake 5 star reviews!! When you click on a name it will show you that the public storage is the only place that has been reviewed under that name.... I was notified only once the day before. One phone call, no letter, no email nothing!! Funny how I get a email stating new payment options of cou rse but nothing regarding being late. I used to get phone calls asking me to come in and make a payment even if I wasn't late yet I have made my payments every month. Some times paying the late fee of 50 dollars just 1 day past the the due date. I'm a single mother of 5 children I do not receive any child support, and I work very hard to maintain all of my monthly bills. I just recently was laid off due to slow production and only a month in a half behind. Now mine and my children's belongings are going up for auction in the morning. I have asked every month for a smaller unit because I anticipated at first needing more space. I have called every month asking to move units and told none were available, I even had a friend call and ask 10 minutes after me and was told a smaller unit 75.00 dollars less was available I call and ask why I wasn't told the same thing and was lied to stating he had made a mistake it and none were available 😲 this is by far the most devastating e xperience I have ever had and sickened by how this is even legal. I'm not asking for something for free I'm asking to move to something more practical for my needs and means but denied, OUT OF GREED!! Praying I can borrow money from a family member before 9am. Still don't know how I will make a payment before 9am when they don't open the office until 9:30pm if anyone has any information about legal action and stopping it please help. I just can't believe I only had 1 day notice 😰 Also tricked into buying 25.00 lock beware!!
Easy to find from main highway. Secured and clean. Friendly staff...recommend.
Great place, very clean, very friendly, excellent customer service, and lots of little things that other places don't have like lighting in units, carts to put your stuff on & wheel back & forth and great prices!!
Jennifer and Tom were very helpful. I ended up needing a bigger unit and Jennifer took care of it smoothly. The unit is clean, and just what I need.
I called and they reserved the unit for me right away. Jennifer knew her stuff and was great at showing me the unit and getting the paper work done. She knew her stuff and explained the paper work perfectly.
Great service from Jennifer, so helpful in finding just what we needed! Couldn't be happier. She was very professional.
Jennifer was very friendly and helpful. She provided us with the best solution for our needs.
Jennifer was great, she was helpful and knowledgeable. Her attitude and work ethic is fabulous!! She made it very easy to rent a storage unit. I would definitely recommend this facility to others.
Prices seem reasonable and Jennifer was very helpful explaining how too's and showing the storage unit.Hope to be a customer for sometime.
Jennifer and Tom were both very helpful and friendly. Made an efoortless experience to get my unit. Thank you both!
Jennifer was extremely helpful!
Jennifer did a fantastic job helping us! The facility is secure and clean as well. I will be recommending to friends and family needing storage. It may cost a little bit more than other company's but not by much and you get so much better security and a lot more friendliness. Thanks to Jennifer for all your help with our move!!!
Rented a new storage at this location. Found to be clean and orderly.would recommend
I just wanted to tell everybody I love Public Storage they are awesome I've been a customer for over 10 years and every single location has been wonderful and this particular location treats me like part of the family and I really appreciate that they make me feel that my stuff to be safe and sound while I'm away. Thank you!!! Traci_keffer
EXCEPTIONAL CUSTOMER SERVICE FROM TOM AND JENNIFER. Property was very well maintained. The unit rented was in great shape. Property seemed very secure.
First off there prices are very reasonable, they have a clean, organized & professional staff. I want to take a moment and thank Tom for his understanding and friendly but professional attitude. From start to finish we had a good smooth process, he made sure to help us choose the right size unit to fit our budget and also properly explained all policy's and fees. He was very knowledgable and made sure we had everything we needed so that our move was as smooth as possible. If it wasn't for Tom's Friendly and kind attitude we probably would of went to a cheaper place. Once again great place and Tom was awesome. ⭐️⭐️⭐️⭐️⭐️ 5 Star rating if you ask me.
Great service! Jennifer was amazing !!!!
Friendly people great personalities
Jennifer was very helpful,efficient and very friendly.Tom was also very nice.
Just got a unit there and fell in love with the customer care this place has! Jennifer, the place manager, is so attentive! She's always smiling and doing whatever she can to make customers satisfied! I'm so glad to find this place!!! :D
I recently rented a unit here and received phenomenal service! From the moment I opened to door to the moment I went back to my car, Jennifer was smiling and kind and treated me like a friend looking for storage rather than just another customer! She was very knowledgeable in assisting me with finding a unit and items I needed. In a time of stress and struggle it was relieving to have such a personable experience. I recommend going to see Jennifer if anyone needs storage.
Tom was very helpful and made renting the storage room a pleasant experience
Thank You Tom for answering all my needs.
Staff was really nice, great facility. Clean and well kept. They were very acomodating to my needs and concerns. Will recommend.
we stopped by the public storage and spoke with Tom & Kristina. We explained what we needed and Tom gave us a tour of the units we where interested in. they where courteous and know how to treat a customer. Which unfortunately is a lost art! Bottom line it was and is a pleasure dealing with them. Their a credit to the company. Thank you Elvis Rodriguez
Tom was polite, informative and very helpful. I am very happy with my experience with this location. I will recommend this location to my friends and family.
Very nice customer service n polite great attitudes
Clean place, Tom and deb are exceptionally nice and courteous. Will definitely recommend to my friends and family. Keep up the good work
Tom provided excellent customer service. He was extremely helpful and friendly. Tom explained in detail my contract and showed me all my options. I highly recommend visiting this public storage. And I will go through them in the future.
Ease of rental, price, cleanliness of property, friendliness and efficiency of Deborah and Tom.
Super satisfied with our Public Storage experience - and appreciate the well-maintained property. Thanks to Deborah for her professional yet personable attitude and for being so helpful! Keep up the good work!
Amazing facility, feel safe when alone at night. The staff is friendly, and helpful more then I have ever seen with any other company. HAve been with Public Storage at a few of their locations, This location is by far my favorite!!!
Tom and Debbie made my experience at Public Storage wonderful. It is very stressful to move and the Customer Service I received at the Property was wonderful. I was able to relax and just do the paperwork that I needed to and know that my Unit would be secure and ready when I wanted to move my things in. I would recommend this location to all my family and friends. Great location, clean and secure. I feel very confident that my personal items will be safe and secure. Thank you Tom and Debbie for a wonderful experience.
Had a great experience with Deborah Would recommend this facility for storage any time. Thanks to a very nice young lady!
Very professional and knowledgeable. Facility was nice and clean with easy access.
Perfect they were very helpful with me choosing what size and type of unit I needed very polite and friendly
I recently helped out a friend in crisis. We had to quickly move her out of her. Living situation. The people in the office were so kind. I really felt like they cared. The location was convenient as well. I wood highly recommend this place to all your friends. It's nice to know there are people in this world who will still lend s helping hand in your time of need. Thank you public storage.
I was treated very nice and felt like I was dealing with a great company that made sure I was satisfied. There's a lady named Deborah that assisted us and she was so sweet and patient!!
Christine was very helpful and she deserves 5 star. Susan DiSarro
A convenient location, informative and professional services. Staff covered all aspects of my storage needs and was helpful with identifying the proper unit and supplies, meanwhile they were courteous and thorough about the explanations of services.
Tom and Debra were very helpful. They made sure I was taken care of and I didn't feel like an interruption.
Tom and Deborah are great! My friend stored with competitor and was totally dissatisfied but came to public storage and was treated with respect. we need more like these. Only problem is not 24 he access but as was explained security is priority so He can deal with that thanks Tom and Deborah
Great experience. Everything was explain very detailed and the pricing is very reasonable.
Staff was friendly, professional, and very knowledgable about facility. This storage was very clean and organized compared to others that I have been to
Tom was very helpful and the store was in neat order. This location has really good people and I would refer to anyone.
Very friendly staff. Accommodating and knowledgeable. Excellent experience.
Margie and Amanda agradesco la amabilidad como atendieron tienen unas excelentes personas. Una propiedad muy limpia
My moving experience was a wonderful deal thanks to Margie everything went great
Margie was very nice in helping me to find the right size unit. Thank you
Mrs Margie was very helpfull with the unit I got now she helped me in getting a bigger unit. Clean propertyand good location... Happy customer
Awesome Experience! !!!.... Mallory was very personable and knowledgeable. I would definitely recommend P.S. In Fort Pierce to anyone looking for a place to store their goods. Another satisfied customer.
Great location used it last year and again this year great service Margie is the best!!!!
Place is very clean and Margie was very profesional she help me with my needs
Margie is a very sweet person to work with. She is quite knowlegable regarding her job at public storage. Her people skills are VERY GOOD when working with people from all walks of life. She has been presented with a very unique situation here in Fort Pierce, one that is completely outside her realm of experience, and too date, has been able to cope with it very well. She has a lot of empathy for the people she serves. Good luck too her. Roni Nagel
Margie she was very nice and I really liked it
Christina gave me excellent service for the storage
I really loved the service that Margie assisted me with. She was polite. Also offered me the best deals that public storage had to offer. The unit was spacious and clean. Thanks for everything Margie.
Margie was very pleasant and helpful with showing me what unit would be best for me, if i had a company i would hire. her.
Margie has exceptional customer service skills.. she is kind considerate and very knowledgeable... Margie is an asset to public storage everything in the place was spotless.. another one of Margies assets is that she speaks two languages... she was helpful courteous and exceptional.
Margie she is very professional and knows her job in detail I was very happy with her attention
margie is very professional and I enjoy coming in in paying my bill she is very friendly and helpful probably very well taken care of and that's why I picked this public storage place to store my stuff in hope you have more employees like her I enjoy talking to her Thank You public storage for hiring her
we went into the store and Margie was there she was very helpful and polite the whole propriety was very clean we had a wonderful experience
Very nice place to Store my Furniture , Clean and well maintained, Good friendly people there and Good price
Tom and Margie were very helpful in assisting us in gaining our storage unit. very personable and infomative
Muy bien la propiedad k se me mostro estaba limpia y me paresio exlente el trato asia mi
I rented 2 units and the property manager was extremely helpful on making my decision this was my first experience in renting storage space and Margie took her time and was very patient in explaining everything to me. This property is very clean and well located Margie is an asset to public storage and I would not hesitate to recommend Public storage because of my expirience.
Margie helped me greatly showing me the different size units & what would be the best price for my needs. Great experience.
I get very good customer service from Margie and she's a very fine public storage worker so if you want to upgrade your public storage I think you should promote miss Margie she's a good and out I like my story it's very much so I'll be shopping at Public Storage and I'll send customers thank you have a blessed day
Great Service from Margie
I went to public storage not sure what I needed and Ms. Margie was very informative and did a fabulous job getting me exactly what I needed. Its nice to know it companyiesnthat
I got great service and help when I came to this location. Margie was great help and willing to help us get the unit best for us!
The facility itself is clean, spacious, well-lit, and safe. They provided me with carts to easily transport my belongings from my car to the unit. Margie suggested a climate-controlled unit which was a good idea, which I did not think about. I am extremely appreciated for that :) Margie and Gail were extremely friendly and helpful that is why I recommend this facility to my friends and family. Good Job!
Lovely, knowledgeable, and educated staff. Not to mention the price, but sweeeeeet I still got most of the money in in my pocket that I came with. Thanks again Margie and Kayla, people you can trust.
Margie was very helpful and nice the property was very nice but they need to get her golf cart fix because the property is so big
Great service from Margie clean place great location.
Great place and very clean thank you to Mrs. Margie for helping me in my needs
Margie was very helpful and went out of her way to make sure my needs was meet
I had an excellent experience. .Margie was excellent showed me around the property. Explained everything to me. Showed me my Climate controlled storage unit. Was meticulous in explaining all the paper work rules and regulations. I highly recommend Public Storage to anyone looking for a great storage facility. Wallace Rowe III
Margie is the best love this place.
Muy buena experiencia. La sra.margie es muy profecional y el lugar muy limpio.
Excellent service from Margie she is very professional and courteous. clean property
Excellent customer service, aand Margie was a great help.
Everything was very good The Staff was always helpful, Margie always was courteous if we had any questions...
Clean and sanitary very nice employees especially margie
This lady Margie is wonderful I love this lady! Great place and its clean. Sge also is polite and mannerable.
Margie is a really really nice person i would recommend anybody to this facility...very very clean and polite!!!!! Five stars!!!!!!!
Margie was very knowledgeable about her property and friendly. I was checking sizes for my daughter's move next month. Will definitely come back here.
Great place Margie & Gail very personable!
Was very helpfull love Gail & Margie they were amazing ty
Margie did an very excellent job.
I really enjoyed Margie.she was very helpful n kind...I've been overwhelmed for some time n when I walked in I was very much frustrated but her kindness n patience really soften me.Thanks Margie
Great service from Margie & Jonathan
Margie explained well and i would recommend to use storage here
Excellent service from Margie!! Clean facility!
Helpful , friendly staff! Thanks to Margie and Jonathan.
So friendly so helpful. Everything that I needed. Thank you Margie!!!!!!
Margie and Gail were very helpful in showing the available units and answering all of my questions. Very satisfied with my experience.
Jonathan and Margie were very helpful today, and very pleasant.
Great place. Clean and well kept. Margie is awesome!
Yes Ms. GAIL HAS VERY EXCELLENT CUSTOMER SERVICE
Great service from Margie and Shay their patience was remarkable clean and secure place to storage.
I called the 800# to reserve but they didn't convince me. I went to the store Margie was extremely helpful, efficient and very knowledgeable, showed me the "very clean", secure unit. She took care of the paperwork and I left very confident I had chosen the right place. When I moved things into storage that day, the office was closed and had no problem with the gate code. The very next Wednesday, I received a follow up call from Margie. I must say this is a great place, with a great person. Very happy!!
Wonderful experience with Margie and dominic
I love this place especially Margie she is a wonderful person an helps with everything an is very personal an very nice I love her to death great place
One of the very best self storage facilities. Margie is professional and courteous and friendly!!!. This property is very clean and secure I would recommend it to any body...
i was very happy with my experience at Public storage at the above location. Margie and Jonathan did not just help me, they seemed very happy and willing to do it. They displayed broad knowledge in answering my various questions. Good customer service. THANK YOU GUYS!!!!!!
Margie is the one to goto when you need a storage unit its very clean and she is very courteous
Margie Was Very Excellent And Gave Me Great Service
My wife and I went to this Public Storage on Thursday March 27th to rent a unit. Jonathan and Margie were very helpful and polite. The customer service is an A+.The process was quick and easy. If you need storage I would definitely recommend coming here.
Margie is awesome. Great customer service for our business! Will refer our clients to her. Samantha @ J&S Enterprises
My husband and I rented a unit today and actually had a good time doing it! Margie, the girl who helped us, was sweet
there alsome Margie and jonathan.
Margie..took very good care of me..helped me out a lot and was very kind knowledgeable and courteous.
Margie was very helpful, great service
Gail will take care of you. She will get you a great deal. Very clean. Very friendly Come see Gail
Great friendly service from Gail and margie
Amazing staff! Thank you Margie and Gail!
Gail & Margie are awesome!
Public storage prices are cheap. Customer service was excellent. Very polite and helpful. I highly recommend this place for your storage facility..
I came in today to rent a unit. Jonathan and Margie were very helpful in getting me a unit at a good price. The process was quick and easy. If you need storage I would definitely recommend coming here.
Gail has been awesome and a major help, when I needed to downsize my unit storage, She knew exactly how much storage I needed. She is very friendly and knowledgeable. Thank you
You got to come here for all your storage and packing needs. Gail is awesome she will take great care of you she will get you the best unit at the best price. Come see Gail.
So happy to have a safe place and easy access to all my not so everyday stuff. Margie and Jonathan are a great team and had the the right answers to my questions. I'll recommend them to my friends for sure.
So excited to be leasing from Gale! She got me exactly what I need and I am very pleased.