Public Storage Self-Storage Units at 5425 Overpass Rd, Santa Barbara, CA
Address
5425 Overpass Rd Santa Barbara, CA 93111
Office Hours
Mon-Fri 9:30 AM - 6:00 PM
Sat-Sun 9:30 AM - 5:00 PM
Gate Access Hours
Mon-Sun 6:00 AM - 9:00 PM
Storage Facility Features
Climate Control Storage

Car Storage

Small, Medium & Large Storage Units

Indoor & Outdoor Storage Units

Property Manager Lives On-site
Office Hours
Mon-Fri 9:30 AM - 6:00 PM
Sat-Sun 9:30 AM - 5:00 PM
Gate Access Hours
Mon-Sun 6:00 AM - 9:00 PM
Storage Facility Features
Climate Control Storage

Car Storage

Small, Medium & Large Storage Units

Indoor & Outdoor Storage Units

Property Manager Lives On-site
Close Location Details
View Location Details
---

5'x10'

Outside unit

Drive-up access

---

10'x15'

Outside unit

Drive-up access

---

10'x20'

Outside unit

Drive-up access
Nearby Self-Storage Locations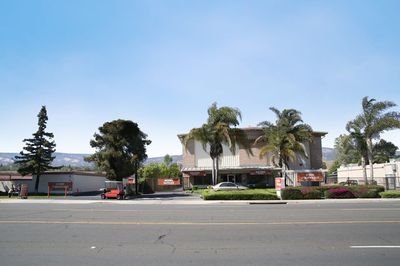 Self Storage Near
7246 Hollister Ave
Goleta CA 93117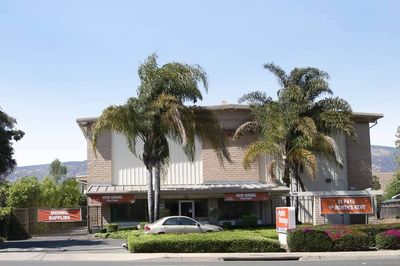 Self Storage Near
7246 Hollister Ave
Goleta CA 93117
Self-Storage Near Santa Barbara
Resources from the Help Center
See what fits in different storage unit sizes
Santa Barbara Storage Units Near Highway 101
Storage units in Santa Barbara are located between S. Peterson Avenue and Ward Memorial Boulevard just off the 101. Outdoor storage units in an array of sizes provide drive-up access to Public Storage Orange doors close to Goleta and Santa Barbara Airport.
Santa Barbara Public Storage offers outdoor storage solutions for a range of needs.
At Public Storage, You'll Always Find...
Keypad Access

Friendly Staff

Month-to-Month Rent

Moving Supplies Available

Free Parking

Well-Lit Facilities
Reviews
( 221)
Manger is super friendly great service
Very satisfied, excellent, professional, respectful, knowledgeable helpful
For my business I needed storage, Monica has been helpful since I met her. Awesome staff, very conscious and attentive when helping.
Monica has been very helpful every time when we need help.
Monica is really great she's very helpful.
Great customer service Very convenient Very clean Thank you
Monica has been very helpful every time we need help With our storage needs
Éste empresa es excelente especialmente mi tiempo con el trabajador Monica. les doy cinco estrellas
My experience was great I was help by Monica and she provide me with an excellent customer service she was very helpful and she answer all my questions and even help me with the app. She made me feel welcome the first minute I step in the office. I would definitely recommend anybody to come here their units are clean and they have good prices as well.
Jonathan was fabulous to work with. So painless!
Went in for a storage unit a few weeks ago, and Monica was very kind and professional and took the time to answer all my questions. Much better experience than other locations. Thank you Monica.
I was worried because I needed a storage facility in between housing and after I visited a few places in the area Monica made me feel at ease when we spoke about my storage needs. She recommended the perfect size storage and guided me in choosing the right box sizes. This is certainly the place to choose if you need a storage unit.
Helpful woman in the office & clean facilities!
Monica at Public Storage was a great help and had awesome customer service. I highly recommend her assistance for your storage needs.
Staff is really helpful. Asks the right questions to get you what you need.
Monica is an awesome human being. I have been storing here for any years.
Monica was super helpful, she answered all my questions and was very insightful. I would recommend this location.
Monica was very helpful and gave me all the information I needed for renting a unit. Excellent customer service!
Very clean facility. Monica was very friendly and helpful. Would recommend.
Had no idea about the storages but Monica was very friendly and really great in helping me understand it. Thank you
Monica was amazing throughout the whole renting process.
I have two weeks to find a location to put my furniture in storage and I have called around 3 different places in Santa Barbara. Monica was the only one who I spoke to today who was friendly, helpful and seriously put my stress at ease about my whole situation. Haven't decided yet if this is where I'll be staying but if I do I know who to get in touch with, Monica for sure!!!
I forgot the name of the rep, Monica, I believe. She provided me with amazing service and made it a seamless process. 5 Stars Would Def Recommend to a Friend
Monica was so helpful with helping me pick out a storage
Monica is nice and kind The place is also very clean
Its very nice The worker monica is very kind
What size units does this place have?
Easy access. Now can open the gate by using our smartphone! I cannot recommend a storage more. But today, there is a new 5x10 storage available! We are officially closing our last storage today! Our plan is to purge more stuff! =) But now it is all in 1 place...
she was so sweet and very helpful !
Monica was so helpful and patient when i needed help picking a storage
I love the positivity and helpfulness Monica gives
Monica is amazingly professional and helpful in every way. She is without a doubt, hands down, provided the best customer service possible. I would highly recommend using this facility and ask for Monica, you will not be sorry. Thanks Monica!!!
Da sind die Preise sind allemal absolut zufriedenstellend die Crew und das Team Sind alle total freundlich so wie die Versicherung ist auch mit inbegriffen Kann nur jedem empfehlen
Had a wonderful experience being assisted by Kristine from start to finish. She patiently showed us multiple units, let's us decide between the specs of each, read through rules and regulations, and was very professional and respectful all throughout! Service is great if you have the patience to wait for Kristine. I highly recommend this place for it's reasonable rates and knowledgeable and accommodating customer service.
Fast, efficient, tech savvy. Monica was excellent!
This review is especially for the property manager Monica at the storage site. Her professionalism and just huge empathy for a fellow human shines through and has made my storage experience wonderful. From the first time I checked in where she broke down the information for me clearly, to my check out where she aided me when my moving company appointment was delayed I felt like I was cared for, and more than just another client. I felt valued. I would truly recommend anyone looking for a storage service to look into renting with Public Storage because Monica is an angel with helping out with details and the property itself is cleaned, maintained, and secure. Not to mention the price is not bad when compared to other storage unit services in the area! Monica has made my experience so much less stressful than what I built up in my head after my lackluster storage experience elsewhere, and is involved when I asked for her assistance. Her office also has necessary supplies (rope, moisture-grabbing packets, bubble wrap, etc) to make moving easier. Thank you Monica- I wish there were more of you where I'm moving next!
Awesome service by Monica.
It is a great time signing contract to Monica very nice.
My experience searching for a storage unit was a delight. The welcoming feeling of the professional young lady that assisted me and gave me a walk through of the area, is very much appreciated. Her assistance and her professionalism with the thorough detailed responses satisfied and checked off all I was looking for in a unit. The cleanliness and details of the office and space area is a big plus. This is a storage unit that I will highly recommend to friends and family. The young woman that's assisted me is a Determined and well mannered manager.
Great customer service, Jonathan was very helpful!
Jonhatan was amazingly helpful. Made everything easy!
monica is very helpful and found me the perfect storage unit.
The 5 star rating is especially for Monica (property manager) who provides an exception service. The rates are one of the best in the area. Few other items to note, if you are moving to SB from somewhere far they will probably bring your furniture and other items in a 18 wheeler. Not a lot of storage unit can accommodate those big trucks but this facility can and hence you don't end up paying extra to the moving company. I would highly recommend this facility.
Es un buen lugar y además es muy seguro para tener cualquier pertenencia además que la joven que atiende es muy amable
Been renting here for 10 years !!! Excellent service .
It's a real quiet and peaceful place and it's open till 9pm just wish there was one in sb
Keeping my possessions safe !!
Monica Flores, Property Manager, is a true professional and a wonderful person. Monica assisted my family and I to receive 2 needed storage spaces in a very short time period during a family emergency. Can't say thank you enough.
What a fantastic individual . Monica was so helpful .
Thank you Monica and Kristen Unit is great
The prices are to high. It's a good storage place
Phenomenal service! We relocated to SB and needed storage. We called late one evening and left a voicemail, Monica returned our call right away even though it was the very end of the business day. She took the time to explain everything to us. We used Public Storage back home and was excited it was an option here. We were placed on a waiting list and even plugged in Monica's name into our phone because we didn't want to miss her call if a unit became available. Long story short, when she called we were ecstatic and drove there right away and again it was almost near closing time and again Monica was AMAZING. Patient. Professional. Personable. We couldn't have asked for a better experience.
Been storing here for a couple years. Monica has great customer service. Its convenient for me and its drive up accessible.
The customer service was great 👍! Monica was always happy to help and fit my needs, would recommend.
Went to help my sister, Monica was extremely helpful and kind. Really helped us find the best and right storage. The unit was clean as well 🙌.
I am a loyal customer because management keeps the place clean 👌😎 and she is quick to answer my questions and respond to my concerns. Thanks, Monica!👍👌
Let me just start by saying Santa Barbara public storage is an absolute amazing company. Friendly service, super clean, and EXTREMELY affordable prices. I've been with them for 5 years and never had an issue bringing or retrieving my things. Most of all.. they make you feel like home.
Monica was the best helper and customer service i have ever received, and the storage units are very clean.
Called around looking for estimates on a small storage unit for my dad's stuff. It's been a stressful week and Monica was so kind and helpful. Thank you.
was looking for storage unit for my cousin and a lady named Monica helped me immensely!! Great costumer service!!
Can't say enough about this spot!!! I just moved into town and had an excess amount of stuff I just can't seem to part with. I called around to different storage units and Monica was the kindest, most informative helper I had spoken to in Santa Barbara. I absolutely appreciate her kind, helpful and patient personality. You can tell she knows the ins and outs of this facility. Prices were top notch!!! Would definitely recommend this place and ask for Monica!
Great place and I will come back if needed too
Great place in a quite area. Very easy to set up. I will come back if I ever need storage, but definitely recommend this place to the next person.
I had a good experience at public storage. Monica helped me get a storage unit and was very kind and helpful in the process. Great customer service. Thank you public storage.
Easy process to rent. Monica provided great customer service and showed me around the property and made me feel comfortable.
New to the area and was looking for a storage unit. Monica was very helpful and gave me the best deal in Santa Barbara. I highly recommend this place.
Excellent time. Great customer service plus easy and quick. They really helped me out. Staff there were helpful and full of information. Thanks again.
Safe, clean and convenient location.
nice place. convenient for students
Great service, friendly smiles, knowledgeable CSR's. What's not to like? I highly recommend
I like storing here and have experience good customer service with Monica. I like the hours and the drive up accessibility.
Just finished storing here. I liked the drive up ability and customer service was good throughout my stay. Thanks!
I have had a unit here for around 4 years and like it very much. Monica is friendly and keeps the place clean and maintained well.
As of this moment, it would be zero stars if I could leave a review with zero stars. I would like to give a thoughtful review of this facility, but since it looks like I will not get to use the space I reserved weeks ago, I am unable to do so. However, I will tell you what they did to me and thus far, no one at Public Storage has made an attempt to make it right. I reserved a 5x10 space almost a month ago. I received a call from them last week confirming my space. I received an email this morning at 5:30 confirming my reservation. Then at 10:30 am, less than 24 hours before I am moving my stuff in, I get a call from them telling me that "I'm sorry, we are overbooked and we do not have room for you tomorrow" LIKE WHAT??? I am leaving at 4:00 am to make a 12 hour round trip drive to move my daughter's belongings into a space I spend hours finding a month ago only to be told NOW that it my reserved space is no longer available? Are you freaking kidding me!! Of course NO ONE else has storage space available with less than 24 hours notice except one that has a huge space for over $500. What is the point of making a reservation if they can just "oops, we overbooked, sorry" call you less than 24 hours before you are ready to move in? The manager at the overpass location was going to "work on it and call me back" two hours later, nothing and no answer when I call him. Customer Service just keeps saying "I'm sorry". Dana Hill, the district manager, only has a "leave a message" and Customer Service told me it could take up to 48 hours to get a return call.....like, I don't have 48 hours.....thanks to Public Storage. Customer Service told me that they "prioritize walk in's"....so if you reserve a space, but don't walk it to reserve it, then I guess the next guy that does, gets the space. Really? So for anyone far far out of the area....just know, if you book with them and can't "walk in", then you may or you may not have a space when you make that trip. I will NEVER rent from this place again and I will pass this story far and wide. Public Storage really screwed me over. And now, instead of getting my work done, I am stressing out trying to find an alternative. Public Storage should be ashamed of the way they treat their potential customers.
I received a call from Dana Hill and Jay, the manager at overpass, found another unit to move me to in Goleta. Jay Dana and Christine, manager at Goleta, assure me that i will have a unit to move into tomorrow. It will not be the drive up I needed, but at this point, it is better than nothing. Dana agreed to honor the original price. I will update again after I know for sure that I am actually in the unit. This has been an incredibly stressful situation.
I have rented at Public Storage locations over the past few years during times when my property is having remodeling work and I have to say that Monica is the friendliest and most helpful manager I have encountered. She was quick and made it a pleasant experience. I highly recommend renting from this location.
Amara was very helpful and friendly during our move-in process!
Easy five stars for me. The location is very convenient for my needs. Their prices are very competitive (for my needs this was the best price I found). I prefer drive up storage units, so theirs are right for me. Also, the staff are friendly (like, actually nice people, beyond just being nice in a service role), and organized and helpful. I talked with Brian on the phone when arranging my rental, and he was all of the above; and I've worked with Monica in person, on several occasions now-- and she is *thoroughly* helpful and friendly, which I very much appreciate. Big thumbs up! I will be a return renter.
My mom has rented here for awhile now. She likes the atmosphere and likes Monica's professionalism. We have recommended to others to come here
Monica was extremely helpful on the phone in explaining the services and unit options for availability. Setting me up, seeing the unit and getting the access details was easy and a good promotional price was available!
Monica is very friendly and helpful! Rates are very competitive and great location near hwy 101.
Make my payment here with Monica and she's super fun! I plan on bringing my items closer to me and this is such an easy access with garage units. It's so great
Clean facility and Monica is very professional. I got a good rate for my storage size. I plan on being long term.
This property is managed by a super lady named Monica who went out of her way to check us in quickly and has kept us informed since we moved in. The facility is clean and attractive.
I had been using storage for awhile and liked the convenience of it. Everyone here was nice and professional. I would come back if I needed too.
The service has been an amazing service. Monica has been very helpful and very thorough. You have a customer for life. :)
I needed a storage space while I was moving, so I went to public storage and Monica was wonderful. She set me up in under a half hour and even had a bunch of moving supplies available for purchase that I got while I was there. The storage unit was clean and the whole process was very easy. Highly recommend.
Monica always provides good customer service. She's very knowledgeable and answers all my questions. Keep up the good work.
Monica is amazing. Very friendly clean facility, will be relocating soon and I can't wait to be here!
I like the storage place because it's always clean and management very polite today
Excellent customer service! . I was looking for a unit not so big. I only have a couple of large items and some boxes . Monica was very helpful from start to finish . Thank you!
Tiffany is always super helpful and always answers any questions I have respectfully. She's a great worker!!
This is the best location to get your storage needs. Hands down best customer service. Monica was attentive and made sure to help us through everything. We ended up renting two units from this location because of her! Thank you Public Storage and Monica for making this move a lot easier and stress free.
The propert is very clean and very accessible. Monica was great help, very friendly and amazing service. Highly recommend
Tiffany was really helpful and made the process of obtaining my storage space simple and easy. A good experience.
Good place to store your junk.
OMG!!! Let me tell you what! Monica's customer service is amazing! When I got kicked out from my house she helped make sure I was set up with a good unit for my needs.
My girl kicked me out of the pad, Monica was so helpful
Just went in to rent a unit, it was quick and easy. The property manager was very nice upon arrival and answered all my questions in such a professional manner. She showed me to my unit, which was clean and very spacy. I am confident and feel safe with choosing this location for my personal belongings. Thank you for your professionalism.
I just recently moved to santa barbara and went in to talk to monica about possibly getting a storage unit. she greeted me with a smile and was extrememly helpful in getting the right size unit. she made sure i was comfortable with the price. i definitey find that everytime i go in to either take or place items in my unit, monica greets me with the same smile, great customer service, and even stops cleaning around the facility when I have questions.
very clean employees are very helpful and cover all your questions would recommend
Great friendly service. Monica went out of her way to explain everything thoroughly. Storage unit was clean
I rented here for over a year and Monica and the staff were always friendly and helpful. I would recommend them 100%.
Monica was very professional, knowledgeable and courteous. She was especially helpful in assisting me to estimate how much space I would need to rent. At a later date, she was also very helpful when she saw (before I even asked) that I needed assistance with removing the PS temporary lock on my unit (because I hadn't yet put on the more permanent one that PS provides). The facility is very conveniently located, quiet, clean, well-maintained and accessible to moving vans. Pricing was also better than that of 2 nearby storage facilities. Would definitely recommend!
Friendly staff. The people I have talked to are very informative. It was an easy process and they got me the perfect size space.
Monica provided great customer service and made it fast and easy. I like that the space is drive up and gate hours are convenient.
I like that you can drive up to your storage and it seems like a good place
Customer service is terrible they don't work with you on dates to make when payment due and very expensive, not worth it! They were close to the home I moved from and U-haul would have been so expensive just driving back and forth 20 miles, so I went to Public Storage because it was the closest place! I didn't know how bad the customer service would be!
Friendly environment, great employees! I would recommend to friends and family! Great pricing as well.
My mom and I have been renting here for many years now. The staff here are always nice and professional.
Decent priced. Very easy to move into and out of. Nice enough people in the office. This is one of the easier places to deal with.
Great service, fast and easy!
I went in today to rent storage space and the service was really great. The manager was really nice, hopeful and polite. It was a really welcoming environment. Thanks so much for the politeness... sincerely mr. Hastings
Highly recommend this storage facility! It is well kept up and very clean around the property. Monica was so helpful in answering all my questions and getting me just what I needed!
Awesome staff, clean property, easy process, definitely recommend this place!!!!
We chose Public Storage because their rates were the best in town and we only needed storage for a short time. They say you get what you pay for that isn't the case here, the staff here are incredibly friendly and helpful. Monica in particular went out of her way to help out when a semi moving truck showed up with all our stuff and made the whole process so easy. I can't recommend this place highly enough, best storage experience I've ever had.
Monica was a pleasure to talk to. I had a lot questions about storing and she was very informative and patient. We made a reservation and look forward to doing business here. Thanks!
Storage was clean, safe, affordable, and located in a convenient location, with good vehicle access. Customer service was top notch.
Monica is always super great and professional when I come in. The property is clean and the area is very quiet. Thank you Public Storage.
Great customer service! Easy process.
I've been storing here for years. It's convenient with easy access and the staff have always been courteous and helpful. Perfect for folks living at the Sumida Gardens Apts.
My son just rented at Monica's property and as a mom I had a million questions. Monica was very patient and answered every question I had. she was very friendly and informative I feel very comfortable renting from her. The placed looked very clean and i will definitely recommend this property to those looking for storage.
Monica provided the best customer service I have seen in ages. From initially purchasing a unit, to answering all my questions, and from when I finally returned my unit she has been amazing. I went to different places before coming here and because of her attitude and her professionalism I decided to rent with public storage. I will definitely tell others to go here for their storage needs and will come back should I ever have the need to.
Have been renting storage for a while now. Always clean, neat, feels secure. Monica and Jay are friendly and always give me a smile, or are helpful and encouraging. Looking into downsizing now. Convenient next to freeway. Peaceful so I go often and sort thru stuff. Thankful for service at Public Storage
Jay was extremely Helpful in founding us the Perfect Unit!! Also I really enjoyed the Experience....It felt like Family! Appreciate the help! 👍💯
Monica was awesome. Very well-informed and very helpful in every detail. I give my full endorsement.
Monica was friendly, informative and very helpful. I had called to get prices on storages and she was very knowledgeable. Would definitely reccomend renting grim them to my feiends and family.
I have been looking for a storage unit with a great price. Monica(I believe is her name) was by far extremely helpful in giving me the best quote and helping me get the exact size I needed. She was very friendly and professional. Definitely gave me a great experience with customer service.
Manny was very helpful, professional, and friendly!
Manny was extremely helpful.
Manny is helpful and patient to explain every single thing.
Manny is someone Pubic Storage should value! Manny helped me with an approach that was professional and with knowledge. When you contact Public Storage --- ask for Manny. He will help you.
Awesome staff! Manny in the office is always very helpful.
Been coming to this public storage now for over two year it great always clean,friendly staff and never had any issues Manny in the office always great us with a smile.
Manny and Nancy are awesome! There're always super friendly and attentive! Highly recommend!
Nancy was so helpful! i was looking for a unit last minute and she was able to assist me with that. Thank you! Now to come in and make my payments she makes it just super simple. Again thank you for all your support.
Really fast and efficient service as soon as you show up. Best prices found for storage and Manny is an awesome employee. Answers all your questions and explains how everything works
Jay and District Manager Dana were great; very easy and professional to work with. Public Storage is one of the better values for the money and the access hours are unbeatable.
Convenient location, convenient hours, convenient price. Nothing special, nothing bad; I'd rent here again if I needed it.
Great location, nice and clean, great customer service. Can't complaint about that.
I came in here to ask about the storage facility and even though they are full Nancy was very helpful and she added me to her waitlist and gave me a call as soon as one opened up. Thank you for your great customer service. :)
They totally rip off college students and falsely advertise bogus promotions. I am also convinced that they write their own reviews because that's the only way they could get the rating they advertise. Pay someone to store your belongings in their garage over the summer. Parents beware of administrative fees and mandatory insurance costs. Scam, scam, scam
Sherri is great always there with a smile and willing to help great location and good gat hours
Always pay here very friendly people always willing to help
Great customer service! Nancy did a great job in explaining the process of public storage, she made sure to answer all my questions and she kept on smiling which I loved!!
I have had a great experience at this public storage, got a great deal on a large unit. I would recommend this location. I have rented at a few other locations and they are similar.
Great storage facility , excellent customer service by both Sherri and Nancy , I have stored here for a lot of years , both Sheri and Nancy have helped me out in so many ways so friendly and thoughtful, this is a great facility and very clean , I would and do recommend
Great customer service! Thank you Nancy for all your help.
Thank you to Nancy for your help, I came in very frustrated trying to get things done at the very last minute and she was able to calm me down and worked with me to find me exactly what I needed. so thank you gor your patience and help!!
I have stored at this public storage for a few years now , great facility , Sherri and Nancy are great very helpful and great people to know , the place is clean , safe and easy to get to
The office personal is very helpful and friendly.
Rented there last week great customer service from Sherri , good price monthly , nice clean place ! I would recommend
Good customer service small property a little hidden but you can't beat their prices and promotions
I have used this facility many times. I like that they have the same people in the office. They are very friendly and the place is always clean and I always find the best rate and this location. I highly recommend if you're looking for short or long term.
Good customer service nice small property. Would recommend
Swell time spent with public storage gals very helpful people clean storage competitive rates and u have talk to nancy she is great if u happen to be looking at another facility I also rent in Oxnard off of vineyard been there for years Samantha is the girl to see she is super
This is the second time I have rented at public storage and I have had great experiences at both locations. Keep up the great work!
Walked in to get information about pricing and customer service provided by the girls present was excellent.
My move on was super easy. The website is really helpful when making a reservation. When we went to the property we were greeted by Nancy. She let me and my movers check the space out before renting. Also they have a lot of packing supplies available.
Super easy and inexpensive to rent a unit. Manager is amazing and very kind. Overall great experience.
I was looking for a storage place for my kids things and Nancy was a great help. She was courteous and even though she was going to close soon she helped us by renting us the unit. Thank you for that!
Wow where do I start Nancy was amazingly fantastic she helped me out a lot. My bill was very difficult to understand but she helped me and I was very relieved to get help that quick. Most places don't have have workers like her. Such a nice person, Nancy is. I am certainly bringing my business back.
Great location have been here for over 5 years. Easy to access and great access hours.
Great customer service form Nancy. I broke my key off in my lock and she was able to help with it. She was really nice and understanding.
I was having trouble understanding my bill and Nancy had no problem explaining it to me. She is also bilingual which is a big plus and was very helpful. I chose this location because it is very convenient and the staff is very friendly. It's also really easy access to your space and long gate hours. It is also very clean and staff is always available to help answer questions.
Easy access to units, all ground level. Extended gate hours which is great for business storage. Also very friendly staff. I have been helped several times by Sherri and she is great.
I recently rented out a unit and was very satisfied with the customer service. Nancy was very friendly and explained to me all sizes of the storages matching the right one for me!
The facility is easy to access and it's in a great location. Nancy was very professional and efficient. It only took about 15 mins to look at the space and fill out paperwork.
Easy and quick check in process. Very close to ucsb. Unit locations made it for a easy move in. Great customer service.
Great facility and great customer service! Thank you Nancy!
Great customer service. Nancy and Sherri are always helpful and friendly.
Very friendly service from Nancy. She is always on top of it. Very clean and secure facility.
Suzy and Stacy were helpful and polite. Got a great spot for a decent price. Thanks guys!
Good service, convenient location for UCSB students looking for storage. Two thumbs up!
Great customer service, Nancy is very courteous and efficient, she knows what she is doing. She showed me the units available and explained all the details thoroughly. I will highly recommend this place.
I have used this Public Storage location for a year now. Nancy, the office manager has been super helpful and pleasant. She knows her business and she is professional. The company has hired a wonderful employee. This location is clean, convenient and has great hours to access your storage unit. Highly Recommended.