Public Storage Self-Storage Units at 900 Transport Way, Petaluma, CA
Address
900 Transport Way Petaluma, CA 94954
Office Hours
Mon-Fri 9:30 AM - 5:00 PM
Sat-Sun 9:30 AM - 5:00 PM
Gate Access Hours
Mon-Sun 6:00 AM - 9:00 PM
Storage Facility Features
Climate Control Storage

Indoor & Outdoor Storage Units

Property Manager Lives On-site

Small, Medium & Large Storage Units
Office Hours
Mon-Fri 9:30 AM - 5:00 PM
Sat-Sun 9:30 AM - 5:00 PM
Gate Access Hours
Mon-Sun 6:00 AM - 9:00 PM
Storage Facility Features
Climate Control Storage

Indoor & Outdoor Storage Units

Property Manager Lives On-site

Small, Medium & Large Storage Units
Close Location Details
View Location Details
Climate Controlled

Upstairs/elevator

Climate Controlled

Upstairs/elevator
Nearby Self-Storage Locations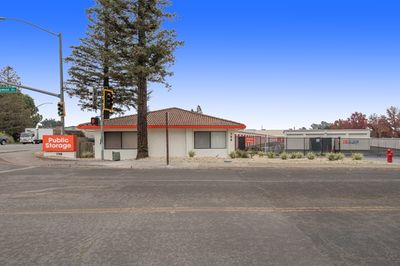 Self Storage Near
798 Baywood Drive
Petaluma CA 94954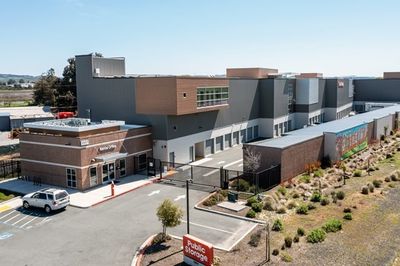 Self Storage Near
2557 Petaluma Blvd S
Petaluma CA 94952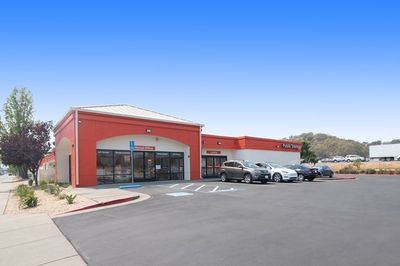 Self Storage Near
300 Rush Landing Road
Novato CA 94945
Self-Storage Near Petaluma
Resources from the Help Center
See what fits in different storage unit sizes
Petaluma Storage Units Near Highway 101
Petaluma Public Storage is a go-to local spot for folks looking for self storage space right off of U.S. Highway 101.
This property, right off of McDowell Boulevard just north of Rainier Avenue and flanked by Redwood Highway, gives customers the choice of indoor storage units or outdoor storage units, as well as the option of climate controlled storage units.
Let a 5x10 storage unit act as a large sports locker for athletic equipment and workout gear, instead of letting it pile up in a garage in a home near Helen Putnam Regional Park. Or, use it as a default wine cellar after a day at Kastania Vineyards or Sonoma Portworks. After all, those cases of wine have to go somewhere.
North Bay families throughout the south end of Sonoma County can use a 10x10 storage unit to pack away baby furniture, cribs and high chairs until the next kid comes around, or a 10x25 storage unit when it's time to pack up multiple bedrooms, the living room, kitchen and dining room before a major move.
For vehicle storage, there are also rental parking spaces for long-term parking of a car, truck or SUV.
The manager lives on site at this gated facility, which also features a storage area with access code entry.
When looking for cheap storage units, combined with outstanding customer service, look no further than this Public Storage in Petaluma, open 7 days a week.
At Public Storage, You'll Always Find...
Keypad Access

Friendly Staff

Month-to-Month Rent

Moving Supplies Available

Free Parking

Well-Lit Facilities
Reviews
( 260)
Seems pretty secure, doorways could be more conveniently faced towards the parking lot, seems like they have an infestation of moths.
Fabulous staff. Efficient. Kind. Considerate. Professional. Offered last months free rent because it was on the first of the month.
Easy access, nice and cool on a hot day lol! 😎
Its nice but I think its over priced.
Katie was great! Super helpful.
Kelly she was amazing helpful I love ❤️ her attitude she's great
Great service and helpful staff.
Nice place and had moving supplies i needed very helpful staff
Seems like a secure place to store your stuff.
Miss Emily, from public storage at transport way in Petaluma was amazingly kind, as well as professional & super helpful. I deeply appreciated!!!
Lovely ladies Ella and Emily !!!! Thank you for your excellent service!!!!
Place it great. Samantha and Ella were great and very friendly
Both Emily and helped me a lot
Thank u for everything, Rebecca
Place looks great, manager was very easy to work with, very patient with problem
Always got a friendly courtesy call reminding me of late payments before being charged a late fee. Went above and beyond to make my experience awesome. A+++
Emily is awesome and got me a storage asap
I was getting vital meds for panic disorder from my storage unit 305, and I lost tract of time. It was after nine, and I felt really bad about. But the manager Emily refused to open the gate to let me out of the facility. Needless to say, I was very nervous about staying the in my cold car overnight on someone's property that was not mine. I even called her via phone, and she didn't pick up, after she had just yelled at me for being there after hours. I made an honest mistake, so I can't understand for the life of me why she was cruel, with no compassion. I actually had to call the police to help me get out! First time I have EVER done that. I don't feel comfortable ever going back, knowing she lives on the premises. I wish it didn't happen. I've also never given ANY company one, single star.
Wow Emily is a life saver! Been looking for a storage for a while now and was placed on a waitlist. She called my today and said she had something available. Needed a storage and she saved the day
The resident manager, Emily, has been a breath of fresh air! Helpfull, informative, welcoming, professional. I lost my $1000.00 I-phone. She found it and returned it. She always greets you and is poised to help your situation. Exact opposite of my experience elswhere. Santa Rosa Storage on Airway in Santa Rosa should take classes from her on class, interpersonal skills and how to treat paying costomers. Thank you Emily for making doing business a pleasure. I look foward to changing my second storage to Public Storage so i may be worry- free with storage and concentrate my time and efforts where they are needed. Great job young lady, keep up the great work!
2nd time using this place!
Emily is great. She help me me get a storage and help me move in. What a sweet heart
Super helpful and friendly staff, clean, and a super convenient location!
The property is clean and employees are very organized. I had a successful experience with Public Storage, especially as a first timer.
Emily is very friendly and helpful. I plan on getting another storage since the pricing is great for the space i'm getting
Emily is great. Great location. Clean and move in was easy. Thank u
Thank you, very good attention and service, everything was excellent thanks to Rebecca.
The manager of this Public Storage location, Emily, was extremely accommodating. I came to me check in unprepared and on the wrong day and she walked me through the checkin process quickly and efficiently. Thank you for a wonderful experience!
Needed some info @ office & was steered in the right direction! Thanks again!
Very kind employees help with suggestions in good packaging paper and the proper boxing for certain items even suggested a space that would be more suitable for the stuff I'm storing pretty location as well
This is a great storage location! I have found all staff there very friendly, and recommend others consider this place. Dante was very helpful.
Really great service at this location. Emily is very responsive to calls and questions and has always helped me figure out logistics. Pricing seems fair, location is always clean, and storage space has easy access.
Linda and Emily Awesome Great Team
This facility is clean, helpful and accommodating. Anne handled my transfer quickly when I needed one. With COVID they have staff regularly wiping common surfaces down.
What else could you want in a storage facility. Good security. Although not available 24/7.
Assunta has the best service!
Erica was really helpful with finding the perfect unit for our needs
My friend ordered some products and have them shipped to this storage directly to save the moving hassle. She listed me as the POC and her plan was to have me open a storage unit the day before the products get delivered. However, FedEx made a mistake and delivered the products a few days early. Without knowing anything, the Public Storage staff was very kind to receive these shipments and stored them in their space. Emily called me about this shipment, and was super friendly and understanding. She showed us the different storage units and helped us to find the best option. She was not kind but also patient with all of our questions. We really appreciate all the help from the staff, especially Emily. Thank you!
Easy, convenient, and Scott was super helpful and fantastic to work with! 10/10 would store here again
Melanie was great! Very helpful
Melanie was great and very helpful this morning. -Tom Eaton
Absolutely pleasant, helpful and professional
Emily was great and really helped me out today
I appreciated the attentive service at the front desk
One of the best storage places and everyone was great helped me out with every question i had, i wont be ever going to anywhere else for storage again after speaking to Dreww would suggest this place to all my family
I would highly recommend this place, also i would highly suggest you go to Dreww he gave the best customer service i could ask for and attended to all my needs
Staff were Helpful and friendly. Storage is clean and climate controlled units are kept nice and cool. Easy acces and never any trouble parking.
The girls in the office are extremely helpful and so nice. Thanks for making my day!
I have had my stuff stored here for about 10 years now, , the staff has always been incredibly helpful. I just wish they gave discounts for long term customers and not just new customers. Edit: I've been here for almost 15 years now. And i was just denied access to my unit by a new hire who refused to do basic customer service. I had to ask her to call my wife to confirm that i could have access to our unit. She was impolite and hesitant to do even the most basic of things to confirm that it was my unit. I had to demand that she WORK and figure this out. She was ready to move onto other busy work and shrug me off even though my vehicle was filled with boxes and beyond obvious that I needed access to my unit. This kind of thing makes me want to go to another storage unit. And the representative involved with the appalling customer service was named Wendy and apparently she is filling in while the regular manager is on maternity leave. Update 2020: I still have my belongings here and finally i was advised by Drew that he could offer me a deal and save me money, i would just have to change units but i would be saving a substantial amount of money per month. Thank you Drew, I've been keeping my stuff here for years and it would've been nice if someone let me know of this before or maybe as a company just not continuously jack up the prices? Maybe lower them for long term renters? It's guaranteed income at that point but if you keep asking for more $$$ continuously over time, as a customer the first opportunity i get i will leave your establishment.
Melanie was awesome and very informative and very understanding
Melanie was awesome. She took care of us when we were going through some bad times. Everything worked out and appreciate the hard work
Melanie what can I say fabulous process . She was very informative and very efficient . Drew and Melanie were a great team
Excellent customer service both times we've visited this location! Drew was great! He was very helpful. Thanks Drew from AktNUp Moving Services!
The staff has been consistently helpful and friendly, and Emily the manager has been generous with her time and advice. Much appreciated!
Emily was so knowledgeable and helpful during the rental process. Clean facility and looks very secure.
Everyone was very attentive and welcoming. I so. appreciate Public Storage!
Great place to rent storage spaces
Great customer service. Would recommend to anyone needing quality secure storage
We chose this specific Public Storage because it was close to our home and we couldn't have picked a better place! Besides the facility being very neat & tidy, Denée is a pleasure to deal with! She has been very, very helpful, very friendly and made the entire process smooth and easy!
Employees were very nice, but this company engages in very shady business practices. I "reserved" a unit well ahead of time and when I arrived with my giant uhaul, they told me the unit was rented by someone else. Long story short, their reservations dont mean anything. Huge waste of time for me. At least the employees were helpful.
Well kept place, friendly staff...they make you get insurance which I do not like at all, but other than that it's a good place to store stuff.
After searching for a place willing to work with me, I luckily came across this public storage. They worked with me and understood my unique moving and storage situation. They went out of the way to help!
It was really big and very clean.
Emily was great, she made everything fast and easy especially for a first time customer.
Service always Very Nice and Helpful and timing for help steadfast. Thank You Very Much.
Picked a unit 10 minutes.
Emily has been professional every time i come in ......customer service is the key to a successful business.....good customer service is very important to me .... Thank you
Melanie was awesome she extremely helpful! Thank you Melanie!
If you need to work in the storage place there is no lights inside the storage room. I have to inventory an Estate. Hard to do in the dark.
Emily was a great help, good storage sizes and quality for the price. I recommend.
Super helpful very funny staff melonie and everyone else were amazing
Melanie was dope and the process was fast but informative.
It's a storage place...not much to say. nice folks, decent prices. Always seems to be a cart available.
Carla was excellent. First rate service was appreciated!
It was a solid straight to the point easy experience...... the employee that helped me was delightful.... I recommend public storage***
Love this place, people are very nice and helpful. I would highly recommend it if you need storage.
Great location and nice service
Emily and Tyler are great!
Tyler and Emily are awesome! I had to augment my original unit with another (so much stuff!) and they were super helpful, professional and fast in helping me out. This Public Storage location should get 6 stars! Thank you for providing such impeccable service.
Well ... I just booked in today, and that went smoothly. As for long-term satisfaction, ... only time will tell.
Emily and Carrie were very professional and anticipated my questions. The check-in process was speedy and instructions were clear. The facility is huge and impeccably maintained.
I've had a storage here for awhile now. Emily is great. Be friendly . And helpful
I came in today to see what they had available great service and friendly. They said they have some units opening up soon. I will be back.
Thankful for the help recieved from these ladies when the elevators were down. Their customer service was a blessing. Thank you Emily, Mercedes, and Susan!!!
Like everyone else I have the pleasure of having Emily assist me in my rental. She's professional, pleasant, and helpful.
Went in for pricing and was greeted by Emily she was very helpful. I got all the info i needed. Customer service was excellent.
Emily was great..she was very helpful.She also help me find the PERFECT unit.
Dominique was very helpful and nice
Shavasia was super friendly and helpful. Units were clean, and secure. Paperwork was fast and easy. Thank you so much Shavasia for making this process quick and easy.
Clean safe and secure. Large and high walled storage unites though the water pipe that goes through them all for fire safety really takes up space. We love it thank. You.
nice and friendly crew..very helpful
Came into today into this public storage facility and Emily was awesome! She is very knowledgeable and friendly and her property is very clean! I would recommend this public storage to all my friends and family! Thanks Emily for such great customer service!
I rented space here today. I was pleasantly impressed by the manager on duty, Emily. I had made my online reservation yesterday which made checking in and finishing the paperwork a breeze. Again, thanks to Emily! My docs were emailed to me! I can't over emphasize how perfect Emily is as a manager/rep. Friendly and warm, yet she was very efficient and a great communicator. This was a great experience for my first visit! Thanks Emily, you're da bomb!!
So much easier here than across town
Really disappointed with public storage. The bait and switch with how inexpensive it is to get in be prepared for a rate hike in the 2nd or 3rd month. We got in for $125 a month and it went up to $175 within 2 months. Already moved in so we ended up keeping our things there. Really poor practice... Would not recommend any Public Storage. This has nothing to do with the staff at all. They were very nice. Public Storage itself is a horrible company in my opinion.
Great unit, prompt reply to online submission
Katie is Awesome!!!!!! Very Efficient!!!
Katie helped me out, things were great.
Katie was great very great service
Katie did awesome. In and out in 14 minutes!
Great service and easy to get our stuff in and out!
Conrad and Katie made our day! Wonderful people and service. We love Public Storage Petaluma. Still hate moving.
Property Clean and people are friendly.
Lesley was a great help amzing work
My unit was broken into and my lock was cut off and replaced with an old lock of the thief!!! I had to wait a week for the district manager to come and cut the thief's lock off. I had over 1500.00 in my personal belongings stolen from my unit by someone who knows there is no cameras on the 2nd floor. The police wouldn't even file a report, they said it would be a waste of there time and the public storage insurance company is a fraud, they won't pay any claims they say prove it that the stuff was stolen!!! So get your own insurance before renting there!!!
It was perfect for our needs and the staff was great.
Worked perfectly for what I needed. Helpful and friendly staff.
The staff was very helpful and knowledgeable. Thank you public storage
Katie was a great! She was a huge help and answered all my question thoroughly!
Great service and low prices
It feels safe, clean and secure.. nice small one indoors ground floor is a little easier. Pretty reasonable prices
Everyone took wonderful care of us and the space is perfect for our needs!
Katie and Robin were amazing help! Really made my weekend easy!
People are very nice there they know who you are they give you a courtesy call very patient love this place
Exactly what you'd expect from a Public Storage. They have multiple different size storage units ranging from 5'x5' up to 10'x25'+. Some of the units are climate controlled and they have plenty of parking.
Great staff. Clean facility
Katie was very knowledgeable and helpful. Thank you so much!!!
Trainee, Jonte, did great!
Katie was great! And the unit is perfect!!
Katie is awesome! Went in for a couple bixes, walked out with boxes at a discount! She was awesome and energetic making it a pleasant experience. Don't get that much now a days! Thanks Kate!
Came in this morning to find a storage unit and had all the info I needed immediately.
Easy access. Friendly staff. Katie was the best
Katie was very proficient and professional. I gave her a call and within 2 hours had a storage unit that met my needs. I highly recommend Katie and Public Storage.
Katie was EXTREMELY helpful Thank You ! See Katie !
Simple storage during a move.
Katie rocks! Hooked me up with a larger unit for the $1 promo.
Katie is a total pro, a super nice person, and was spot on in addressing my specific storage needs. Internal storage unit was super clean and ready for move-in; the added layer of floor-specific security access - not to mention a sprinkler system, made this unit a great fit. Thanks a million, Katie!
Katie was awesome spot is perfect
Katie helped me with finding a unit and she was Amazing!
Katie was great at setting me up with a unit. Friendly service.
Katie took care of all my needs fast and efficient thank you
Property is great, and Katie was very thorough.
Katie was very helpful and I was able to get a storage unit that met my needs in no time at all.
Katie is taking care of me very well good spirit good aura and she needs a raise boss
Can and nice suits our needs
Katie did a real nice job explaining and showing me the unit I rented.
Katie was awesome. She checked us into our unit with extreme efficiency. She really knew answers to all our questions and made the whole process easy. I would recommend this place to anyone.
Katy was awesome! Very helpful!
Katie was so awesome! Quick in quick out and deals galore!
Super efficient. Friendly. Easy administrative process (no headaches!) and good clean well secured property. Lucy was great at answering my questions and helped me get the right products needed for my move and storage.
Lucy is the most pleasant and attentive reception I've had in a long time. She encouraged best storing techniques and and protocol and remained willing and was quite able to answer the many questions I have about personal storage at the Petaluma facility. She is definitely a keeper.
Management was very helpful. The place was very clean. Katie was very professional.
Lucy helped me out so much today when moving into the units I needed
Excellent service would recommend again
Katie took great care of us! Super easy process and very accommodating!
Katie took great good care of us we appreciate you
Katie and Lucy were great. The storage unit fit my needs.
great service. very good experience.clean facility
Very thorough, satisfied with aerobics
Katie and Lucy were great !!!!
Great customer service. Front desk ladies always very helpful. Unit is perfect size and great price.
Katie was amazing all smiles and was so patient with my son.
Katie took great care of us the last few years!
Wonderful, informative and pleasant. Great space.
Good service and unit worked well
Great customer service. Fast and effective.
Awesome! My family enjoys it. Good service, good storage, good people.
I have stored all over and nothing has been better than the service at this facility. I would recommend to anyone in Petaluma!
Everything has been great
Katie is awesome! Everything was great during our stay here :)
service is great! Katie is always so dam nice !! thanx katie!!
Katie is always helpful whenever I come in
Katie is the greatest manager
Great sevice, with a smile!
Rented a unit from this public storage and the girls in the office were very helpful and friendly. They explained everything and made sure we understood how to work the gate. I will definitely recomend
All of the staff is very friendly and it's been a great unit.
Katie was super helpful and took care of all my storage needs!
Great deal and great service at this facility. I'm glad to be able to pay my bill at any of the facilities.
Very good service !!!!!!!!
My father and I rented out a unit here with the help of an employee named Darcy, she was wonderful and made the whole process very quick and easy! Definitely going to recommend this place to any friends or family who may need a unit!
Super convenient and helpful staff!
Katie has giving me the best service for a yr now. She's very professional and informative.
This place is awesome! Katie is the best!
I am very pleased with the service at this location. Katie is wonderful. Very kind and courteous. Best place in petaluma.
Katy gave me incredible and quick service and helped me with all of the move in and out paperwork with no hassle at all. She even gave me some tips for the elevator and helped save some tables I left when I moved out. Thanks Katy!!
Unit served it's purpose, everything was fine. Rates went higher every year, and lack of lighting in storage was an issue. Overall, yes I would use again.
Definitely worth the time and money when transitioning to a new place!
The friendliest and most helpful service I've received. I would reccomend them for sure!
These people are the bomb.
Katie was great and full of information. Great location. Clean.
The process was painless, and I received great customer service!
Got an awesome deal! Katie and Cristal were great. A pleasure to work with.
Assunta was so sweet and helpful! She really took her time and let me look at different units before I settled on one. Wonderful experience, first time renting a storage unit, and she made it all so easy (this was the 3rd storage place I'd been to, and the only one with the size I needed).
Great customer service and very easy in/out set up!
I am very disappointed with this facility. I moved into a unit in May 2013 and got a special rate. I asked if this rate would ever go up and they assured me that it would not. About 10 months later, my monthly rate increased. I sent an email and got no repsonse. As I live overseas, I had my sister ask the office staff about moving my things out and stopping the rental. My Autopay was turned off by someone (not me) and then I got a late fee for not paying on time. I'm glad to say all my items have been removed from the locker and I won't use this company again!
Katie is super awesome and helpful! Great service and professional place to store your stuff
Great experience Katie was really helpful.
excellent service very helpful staff very professional establishment
Been here for several moths and get current updates on my unit nice people will use then in the future
Incrdible customer service and a very clean well managed facility. I would highly recommend.
I'm very satisfied with the wonderful services I'm getting here at Petaluma Public storage.
Katie was very helpful in handling my monthly bill payment. She took care of it quickly and cheerfully.
Katie at the public storage at 900 transport way Petaluma was very professional I would reccomend giving her a call when in need of a storage it's a very clean facility and they are super helpful.
Katie was very helpful with a locker lock problem. Very friendly and upbeat.
Katie in the office has given me great service. Unit suits my needs always very kind too.
Im very pleased with the service and the response on the phone.
I was a previous tenant at Public storage for yrs. Recently my friend was moving and needed a storage unit and I recommended PS. When we walked in the office, Assunta was there and remembered me from before even though it had been a while since I had been there. She was very helpful and made this stressful time for my friend quick and easy. Assunta is always patient, friendly and thorough.
We rented here a few months ago during our move. The price was higher than what we wanted but the place was clean and we were in a hurry. Thhe girls in the office are friendly and answered all our questions.
I guess they assume people dont move in or out during the winter months. I tried to get into my unit and its so much snow and ice piled in front of it, i couldnt even get it open. I cant understand why the snow plowers would push the snow in front of the units.
Friendly and helpful. Check in was quick and painless. I recommend this facility highly. Katie is very personable
The staff was extremely helpful and informative. They answered every question with a smile especially Katie and Trainee. I would highly recommend this Public Storage location to friends and family.
The staff in the office are wonderful to work with and located me the unit I needed. I will recommend this location to anyone in need of storage! Keep up the good work!
Katie was wonderful. I told her what I needed and she found the perfect unit.