Public Storage Self-Storage Units at 817 Redwood Hwy Frontage Rd, Mill Valley, CA
Address
817 Redwood Hwy Frontage Rd Mill Valley, CA 94941
Office Hours
Mon-Fri 9:30 AM - 6:00 PM
Sat-Sun 9:30 AM - 5:00 PM
Gate Access Hours
Mon-Sun 6:00 AM - 9:00 PM
Storage Facility Features
Indoor & Outdoor Storage Units

Property Manager Lives On-site

Small, Medium & Large Storage Units
Office Hours
Mon-Fri 9:30 AM - 6:00 PM
Sat-Sun 9:30 AM - 5:00 PM
Gate Access Hours
Mon-Sun 6:00 AM - 9:00 PM
Storage Facility Features
Indoor & Outdoor Storage Units

Property Manager Lives On-site

Small, Medium & Large Storage Units
Close Location Details
View Location Details
Nearby Self-Storage Locations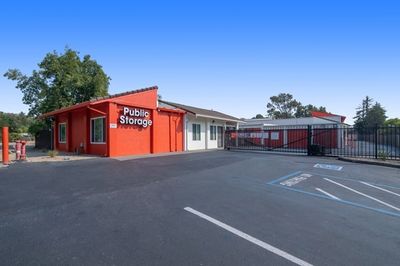 Self Storage Near
380 Merrydale Road
San Rafael CA 94903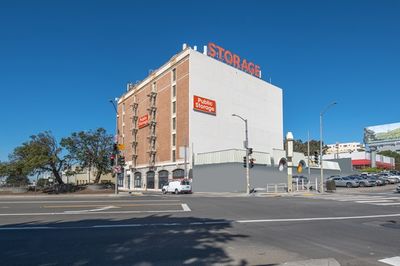 Self Storage Near
2690 Geary Blvd
San Francisco CA 94118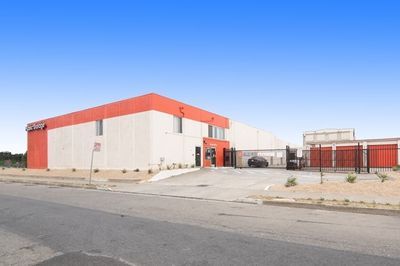 Self Storage Near
398 Carlson Blvd
Richmond CA 94804
Self-Storage Near Mill Valley
Resources from the Help Center
See what fits in different storage unit sizes
Mill Valley Storage Units On U.S. 101
Mill Valley Public Storage sits right on Highway 101 with a great selection of cheap self storage for storage hauls big and small.
Flanked by Richardson Bay and Mount Tamalpais, outdoor recreation is a huge part of life in Mill Valley. From camping equipment to boating gear, a 10x10 storage unit is a great place to keep recreational equipment all year long.
Families from Strawberry to Harbor Point can use a 10x20 storage unit to store everything from bedroom furniture to patio furniture to appliances when old home furnishings need to be moved out to make way for new stuff.
Outdoor storage units offer drive-up access while indoor storage units provide entry from inside the storage facility. The manager lives at the property for added peace of mind.
One of the most desired places to live in the nation, let alone the Bay Area, Mill Valley continues to attract successful residents and businesses with its great location, proximity from larger Bay Area cities and beautiful, natural surroundings.
It's Public Storage's goal to make sure the folks in Mill Valley always have the space they need to live life to the fullest.
At Public Storage, You'll Always Find...
Keypad Access

Friendly Staff

Month-to-Month Rent

Moving Supplies Available

Free Parking

Well-Lit Facilities
Reviews
( 212)
I had no idea how to go about this process. I reserved online and decided to come in the next morning. I then met Bobbie who made my life so much easier. Within 20min I saw unit options, decided on one and was ready to load gear in and out immediately. Bobbie answered all my questions and was extremely professional and efficient. She set me up with locks and other options. She explained everything, but never pushed any option on me. I appreciated her conversation approach as opposed to just a business transaction. She went above and beyond. Her sense of humor was an added bonus. I could tell this wasn't just a job to her. She made me feel welcome and part of the "family." I look forward to continuing to rent here. Thank you Bobbie😃
I dom't usually take the time to write a note about a retail place, but I feel compelled to tell you of my experience at t` he mill valley publicorage. the person in charge was a YOUNG LADY NAMED Arizona who asked me all the right questions and had answers to things I had not even thought about. She took her time and made the experience, time well spent
I am very impressed with the facility and especially the manager Arizona. She was so very helpful in showing me various size units and options.
I started my day not knowing that I was going to empty two large units here at mill valley public storage. Upon arrival I met Bobbie. She made the whole days experience easy for me. She greeted with a smile and provided everything I needed to help me complete my day long task. I am very thankful for her help and genuine kindness. I've had many other storage facilities before. By far this was the kindest I've dealt with. Thank you.
I have to say that my whole experience with public storage in specifically staff member name arizona was very pleasing and I couldn't have asked for more. It was explaining to me that the storage facility was at 100% capacity but she still went above and beyond and explaining to me some of the other options that I might have in order to help take care of my storage needs. so I was able to take care of what I needed before I even left the facility and I do look forward to a time when I will be able to move over and have my storage at this facility which is my first choice. Great job in the Valley Public storage keep it up!
Good service Front office lady very nice and sweet
A great storage unit. Arizona Kane was so helpful and amazing. This place really met my storage needs in every respect.
Staff is friendly and knowledge. Especially Arizona. She got me all set up on the app so now I can enter the property without having to get out of my car. Extremely helpful.
My friend was looking for a storage on his area. Amazing experience there, staff answered all my questions and they were really polite too. If gives me a lot of confidence to be able to find a place like this.
This public storage is awesome and their employee Bobbie went above and beyond when helping me. She's awesome!! Keep up the great work!
Arizona is a great help very knowledgeable and professional. I would definitely consider renting space at this most convenient location. Keep up the good work Arizona .thanks again
I have to use public storage all over the state and in other states. This particular one is one of my favorites. Why? Because the employees at this location are good people. Not only do I always get excellent service but I have a necklace that has something on it that is priceless to me, it had broke and fallen on the ground. It is a fully encrusted diamond dream box and worth a lot of money. The employees noticed and instead of stealing it like most people would have, they rushed out chasing me to give it back. I almost cried at the gesture of pure hearted humanity. I am so grateful because some things can not be replaced when sentimental value is involved.
Nice place well let would I be a customer here again yes professional staff a place worth sharing your business with. Plenty of access time 6 a.m. to 9 p.m. 7 days a week thumbs up..
I was very impressed the service I received at the Mill Valley Public Storage. The young lady at the desk was extremely polite & happy to help. Unfortunately they didn't currently have the size space I was needing however she spent a good 10 minutes trying to find me a work around by looking up other properties in the area. I wasn't able to find an immediate fix but she was nice enough to add me to a waiting list so I could be contacted as soon as one becomes available. Thank for all your time & efforts helping my storage search today your 15 minutes saved me possibly hours on my search!
Highly recommend this location if your in need of quick, professional and affordable service. Arizona and Bobby made selecting the right size storage unit easy, which made my experience that much better!
I have been a Public Storage customer for several years and have been pleased with the service and the cleanliness of the units. I was recently assisted by Bobbie and Arizona in obtaining a larger unit and switching my account away from the smaller unit. They suggested when to call to catch an opening for a larger unit when I really needed it and it worked. They have both been very helpful and a pleasure to work with. Highly recommend.
If you're in need of a storage unit you came to the right place. It's a very accessible facility. The managers that work there are very nice and super helpful they will get you set up very quickly.. I am more than pleased with my experience with this storage facility, I will be back thank you!
Bobbie did a great job getting me exactly the locker I needed. I appreciate her help and good customer service and really like the Public Storage facility.
Very nice manager helped me through the process of getting a unit. She deserves kudos for her professionalism and attention to detail. Great customer service!
Excellent experience at this facility. i was surprised at the cleanliness and organization of this place. not to mention the professional and friendly knowledge of the staff . Thank you Arizona u helped restore my faith in customer service professionals working with the public. Great selection reasonably priced, convenient to me, im looking forward to moving in being a breeze. pleasantly pleased, damon k.
I Love this location! Professional and friendly. I couldn't ask for better!
Bobbie was an awesome help. Thanks for everything!
Substantial rental increase this month.
Very convenient location. Employees are very nice. Marley helped me out great job !
This property is close to my home and easy to access!
Bobbie answered all of my questions and was very attentive to my needs . Thanks again!
Marley was amazing. She helped pay my bill for a different location fast and easy 5 out 5 would recommend.
Property is clean and hours and location is convenient.
Like how this conveniently located..
Breanna was a great help as always! Clean facility, would recommend!
Best customer service at public storage today!! . Arizona ( the employee) who helped me was polite, kind, and understanding. Due to the covid19 pandemic things are tougher than usual, but she listened and have me great advise. Thank you for working.
Lee was knowledgeable, helpful and great customer service. I'll be back.
Breanna is so great and knowledgable
Great property, good manager
Breanna is fantastic! Her sense of customer service and professionalism were excellent - and I have worked in the service industry for 20 years. Also, conveniently located 20 seconds off the 101 in Mill Valley & Marin's best priced gas station is right next door! WIN!
I just wanna day that Brenna was so attentive and was so patient with me when answering all my questions and she was also so sweet. Thank you Brenna for being so patient with me!
Breanna has done a great job! Such a sweetheart. Thank you so much for your heard work!
I definitely would recommend this place, Breanna was very friendly and nice she stuck out to me more than the others.
Breanna is absolutely wonderful! Definitely cares about her customers.
A friend recommended this place. Friendly service, nice environment. An employee there Breanna great personality! Such a sweetheart. 10/10 would recommend to others!!! :)
Amanda and Breanna were amazing super helpful and lovely to deal with. Thank you for a wonder experience.
Usually Don't Write Reviews , But I Just Have To Say One Of The Best Storages In The Area. The Units Are Great And The Staff Is Very Friendly. Danielle Helped Me Through The Process With A Smile And Was Very Friendly Despite The Fact That I Had Many Questions. Thank You , Will Recommend To Others.
The last public storage I''ve been to back in my hometown wasn't so great but this one in Mill valley impressed me. I remember the nice lady Danielle who was super nice and didn't hesitate to help me out without me having to go up to her. Now that's a committed employee!
Breanna made my day today 9/12/19.She assist in helping me on my storage payment on Howe Ave Sacramento.A polite,smiling face and very informative knowing what she's doing.I only wish the Associate In Howe Ave,Sacramento are helpful like Breanna.Thank you Breanna for your help today,you made me smiling leaving your office 817 Redwood Highway,Mill Valley.Good Customer Services.
Awesome, would definitely recommend. Breanna was approachable, friendly, and very informative. The facility was tidy and organized, I saw no issues concerning safety. Overall a wonderful experience.
This facility is one of the best I've ever rented from. Though the corners outside can be occasionally tight, the units are great and the service even greater! Breanna is amazing! Always personable and gets the job done.
Daniel was so helpful,she walked me threw the process, and was very helpful in every way. And I will definitely recommend this public storage to my friends.
Danielle was great, really positive! Showed me 4 units with a smile till I found the right one. She's a great people person, super trusting
Great customer service from Breanna and Anthony. Definitely recommend using this location.
I was a client of the storage space next-door for three years I can say without Hesitation that my experience been here has been significantly better
Muy buen servicio, manager help us out all the way!
Exceptional customer service from Breanna, from phone calls at beginning of enquiry to purchasing the space. Process was smooth and effortless. I feel reassured my belonging are at such an excellent facility. Thank you so much!
Great location! Clean and friendly service!
Convenient location, meets my needs.
What is your rental rate for the spaces you offer?
Breanna who manages the Mill Valley location is completely amazing. She is organized, caring, honest, resourceful, and incredibly helpful. She provided such good customer service, I was very pleased.
Breanna was extremely helpful and courteous! Great experience!
The manager was very informative and welcoming. I know my stuff will be in good hands.
I can honestly say every time I've been to the property Breanna has been nothing but hospitable knowledgeable about the facilities and that's provided a level of customer service that I have come to love and appreciate!!!
This public storage has restored my faith in the customer service experience! This is my first move and Breanna was so helpful, she explained what merchandise i would need as well as spaces available. If this sort of help is what i can expect then i look very forward to working with public storage and Breanna in the near future.
I love this property! Super safe and intimate. Noelle answer Breanna are amazing to talk to and work with. Super nice and reasonable as well! You can tell they work super hard too keep the property clean and safe. As well and keeping their customers happy. I strongly recommend this property!
Breanna was very helpful. Great location.
"Clean Facility, great customer service. Highly recommend storing here, the property manager is very helpful."
Breanna at PS in MV is really friendly and helpful. Responsive, courteous and professional.
Breanna was extremely helpful!!! Thank you for the great service!!!
Sehr billiger Garagenplatz zum Mieten.
Breanna was spectacular, her customer service was friendly and accurate. Although the amount of "paperwork" was frustrating, she was kind to this old lady!
I rented a few months ago and really enjoyed this facility. Breanna was really friendly and helpful.
Brianna was very helpful we needed a lock cut and thankfully the new district manager was there to help we were going to try and clear out our space but realized there was too much for us to grab at once but Brianna was as helpful and friendly as the previous property manager Krystal was when I rented the space and the new district manager was very helpful as well.
Una did a spectacular job in advising me regarding renting storage space. I Immediately reserved a 10' by 10' space In Novato.
Great service, great promo rate, super convenient!
Una was very friendly easy experience.
Great Customer Service both Una and Breanna make the process of renting a space such a great experience for the customer. Una and Breanna both answered all my questions with ease. I love using this Mill Valley Public Storage, and it's a pleasure to do business with such wonderful staff. Thanks a lot A++++ Jewel
Una was amazingly professional.
Wonderful attitude happy and all just grat...
Breanna was extremely helpful and even stayed late to help get our storage locker. Clean neat facility and very secure.
Very satisfied with the service I received at this facility. Breanna made sure I got all the information I needed. I highly recommend this company!
DO YOU HAVE A 10 X 10 UNIT AVAILABLE AND IF NOT ANY OF YOUR OTHER LOCATIONS I NEED TODAY?
Lisa helped me. She explained everything thoroughly and clearly regarding rights and responsibilities.
Una is wonderful. Super helpful and really nice, it's always a great experience with her. Thank you Una!
Una was very helpful and pleasant.
Una helped me make a reservation for a unit which locked me in at a better price with a great promo. Making me feel good about the business I'll be doing with Public Storage.
Had the best customer service at this place Provides by Una
Una is a delight --- helpful in every possible way! Thanks Una!
Great service easy access
Thankyou Friendly, Efficient, Una.
Impressed. Two clients use this facility - dealing with Una, property manager, is great. They walk the proeprty twice a day...very secure and preofessional. We used Oscar Segura Moving to transfer items from one unit to another. Neo and Rigo are great.
The property manager, Una, is amazing! Very helpful, polite, and made the process super easy. I've used public storage multiple times in the past at different locations and this particular one is the best.
Teila was amazing she was very helpful and informative. I would highly recommend renting from this location
Una is fantastic and so knowledgeable.she took the time to explain everything to me so that i would understand.
Joel was great in guiding me all through the process. They have the best prices and best service. I am very satisfied with everything. Thank you so much.
Great staff. Very friendly and informative. Rates very reasonable.
22325 Good Service from Una…!
Una's service was uncommonly awesome!
Last minute move. They were able to accommodate my request. Convenient to home.
Krystal and her staff has provided me with EXCELLENT customer service at her facility! Very friendly, helpful people and accommodating storage options. Thank you again Public Storage of Mill Valley!!-ES 😁
I went to drop off a check payment for a friend and my friend was unreachable and didn't provide me with a space number, and una was so helpful and able to pull up the account anyways.
Crystal has excellent customer service skills and is very willing to help!
The ladies at public storage were Ah-mazing.... Both Krystal & Una have so helpful and positive! Loved them, and definitely recommend this place. Clean and safe!
Very friendly service, highly recommended
Storing my boxes became easy as could be, with the help of Krystal at public storage, in Mill Valley. We figured out the room size I needed, and then it was all good to go. At a time when I was stressed, it was nice to have someone so helpful and kind. Thanks, Mary Anne
I've been looking into renting a storage unit and came across this place as it's conveniently located right off fwy. I was welcomed by Krystal who I found very knowledgable and professional. She shows excellent customer service and communication skills. I'll will be highly considering to rent from Mill Valleys Public Storage. Thanks Krystal you rock!
Ulna, does her position well!
Efficient and courteous staff by Una. Thanks Una!
Krystal was so very friendly, knowledgeable and professional. I would definitely consider renting space at this most convenient location. Keep up the good work Krystal.
Great service, hours and price. Plus units are very clean. Well organized office made rental simple.
I had been looking for a storage facility right off the highway. I walked into Public storage of Mill Valley to find a warm welcome. I spoke with a young lady named Krystal.She was very personal and friendly. One of many storage places I went to during the day. Something about the settings and welcome, that drew me to this place. I would recommend this place for sure. Always nice to run into people who like there job and helping people.
Krystal was very helpful and friendly. Property is very clean and well maintained
Very professional and efficient. Great place.
Wonderful service!!! Above and beyond! Krystal is amazing and made everything easy and clear. Thank you so much!
Very helpful and easy to work with. Flexible exit policy and convenient location.
Customers service is great, with Krystal leading the way!!
Great customer service Krystal is very professional and informative beautiful property staff is also very helpful
Customer service surpasses ALL other!! Friendly n helpful
Krystal is awesome! Great customer service!
Awesome staff. Highly recommend. Very friendly.
Customer service was so nice and helpful! They showed me around and went through everything with me and the process was very quick and painless. Also nice clean spaces
Krystal and the team will take care of you. The place is clean and secure and one of the best storage facilities I've used.
Karstal at public storage was amazing she was helpful informative and pleasant. I would recommend that you use her services. Ty Parris
Crystal was very helpful and walked me through the whole process.
We used PS in Mill Valley for about a year and it was perfect for our needs. There was always someone available to help us and to find a cart for us when we need one. Easy access and clean. Thanks!
Convenient and courteous. Thanks Krystal!
Krystal was incredibly helpful. So easy, made a complex process breezy. Yay. Renovation is started!
Very easy and couteous check in!
I've only been here a couple of months but I've had a great experience so far. The staff has always been helpful in answering my questions and assisting in the ways I need and doing so promptly!
Great customer service clean property
Krystal is a great and helpful person and I found the storage that I was looking for...I recommend this place to anyone.
Property is clean staff is friendly and helpful great place to store your items
Krystal is very good and friendly she keeps a positive attitude she is very helpful and gave alot of good information
Great customer service! Evelyn is very nice!
Evelyn was very helpful and kind!
I came in here about a week ago to check out some units and unfortunately they did not have what I needed but the girl helping me was so helpful! (I believe her name was Evelyn) I will definitely come back here in the future if needed.
Krystal at Public Storage was very helpful!
We were treated very nicely. Wonderful customer service by Crystal. Would definitely recommend
Krystal was so helpful and kind.
Excellent. Krystal is very efficient and friendly.
Great service! Thanks for all the help :-)
Great service. Fast and efficient. Worked perfectly.
It's been awesome renting here. I've done it twice now. Both times were increasing le experiences. In and out with a minimum of hassle. They are very efficient in the office.
Quick and easy! Also close to home. Krystal was friendly and got me in and out quickly!
Awesome customer service! Krystal made my stressful move that much easier, Thanks so much!
Evelyn rocks! She is super friendly and nice. Come sée her if you need storage help!
Super helpful and reasonably priced
Great service, quick and easy. Very helpful.
Jessica was very warm, pleasant, & knowledgable.
Jessica, property manager, is very pleasant, informative and helpful.
Krystal was extremely professional and thorough during the entire rental process. Very clean and spacious facility. Thank you!
Great experience with good service. Thank you Jessica. definately would recramand friends.
Everytime I come to Public Storage I always see smiling positive faces always willing help when needed Krystal and Jessica are a great duo great customer service
I was just at Mill Valley Public Storage just to help a friend move things in and the place I very clean and well maintained staff is very friendly and always willing to help
Public storage is a great source for. Storage facility. Also had a good selection of merchandise for moving. Jessica was an awesome sales lady and had amazing customer service. Would definitely recommend to friends or family.
Crystal is awesome, move in process was a breeze, good location and service. Would choose again.
stopped by storage to ask a few questions about what I would be looking at and was given great service by Jessica. She let me know what I would need and showed me a nice space inside but I don't need it for at least 3 more months. Definitely will be coming back once I'm ready.
They are the friendliest staff, they were both courteous and helpful. ..Thanks Ladies. .
krystal was very friendly and customer service friendly helped me figure out what size unit was need to store all my house hold items and also gave me a price quote on boxs and tape and tape gun and bubble rap once im ready to move at the end of the month i will go straight to the millvalley public storage and no where else thank you Krystal for helping me out you are awsome
Krystal is so great she's a hard worker she's very great with customers
Storage place in mill valley is clean, very secure and has reasonable prices. Very happy with our decision to rent from Arthur.
I had a great experience renting for the third time with this location of Public Storage! Jessica is super-helpful as well as her staff. I'm always comfortable here and never get the "creepy" feeling I've gotten at other storage companies. I would recommend this location above all others. Thanks a lot!
Krystal was awesome. Thanks for the great service!
Crystal was fantastic! Very helpful and informative.
Crystal was so fast I got the best servicw
Krystal was incredibly accommodating and informative. Registering for a storage space could not have been easier or more convenient!
Krystal made my life SO easy. She was super nice and helpful.
Krystal is outstanding shes always will to help and very friendly i went i to get a space and they didnt have what i needed so she took my name and phone number and told me about the property in san rafael but i want to rent in mill valley i would recommend krystal to anyone she is awesome
Clwan place, friendly helpful people
Jessica was super friendly and helpful in getting me squared away quickly. She took care of me with just a few minutes to close and still had a great attitude. The units are in great condition and in possibly in the most beautiful setting of any storage facility I have seen;) I would highly recommend.
I have rented a unit here and the service is the best service I have ever received at any other storage units. The place was well taken care of and the people were a big help when needed.
Jessica was super. Very professional and knowledgeable. A true candidate to be the district manager one day. She made for a terrific experience at Public Storage.
Jessica is great! Wonderful customer service the facility is clean. Thanks for the great service!
Great experience with friendly service and great staff
Krystal is has been a great help she is very friendly and always smiling she is very knowledgable and get you in and out I would recommend renting from Krystal to anyone
great property, helpful staff. good value, safe place to rent
Great people, Great customer service! Four stars A++++
Jessica is great! As far as storage goes this location is perfect. I have always had a wonderful experience while storing at this location. I've had this storage unit for 2 years.
Krystal is awesome she provided me with great customer service this is the place to go when you want friendly and quick service
Great service from Krystal and Jessica!!! They are a team and they take care of their customers. Great follow-up on issues by email…prompt and fast service. They take great care of the property and you. Very pleased!
Great storage facility, everyone is very helpful.
First class, The Manager Jessica Hughes was more than helpful. She greeted me with a smile and a happy tone. Gave me a comprehensive run down of the facility and there prices. I'd recommend to any of my friends needing extra storage.
Krystal was especially helpful and efficient about explaining how everything worked and made sure that the storage space fit my needs and went above and beyond about reassuring me about the terms of the rental. I would definitely return and recommend Krystal, she's great. :)
Jessica at Public Storage in Marin (Mill Valley on Redwood Highway) was very professional, friendly and provided excellent service. The storage fees are kind of high here but that is probably determined by the convenient location. The units are easily accessible.
Efficient, courteous and professional. Krystal had me briefed, signed up and out in 10 minutes. Great customer service.
A few weeks ago when I stopped in your office in Mill Valley I purchased a few boxes and the lady working jesse I believe was very helpful. I just wanted to let your company know I really appreciated the help with a smile.