Public Storage Self-Storage Units at 1199 Western Street, Fairfield, CA
Address
1199 Western Street Fairfield, CA 94533
Property Open
Mon-Fri 9:30 AM - 5:00 PM
Sat-Sun 9:30 AM - 5:00 PM
Storage Facility Features
Indoor & Outdoor Storage Units

Property Manager Lives On-site

Small, Medium & Large Storage Units
Property Open
Mon-Fri 9:30 AM - 5:00 PM
Sat-Sun 9:30 AM - 5:00 PM
Storage Facility Features
Indoor & Outdoor Storage Units

Property Manager Lives On-site

Small, Medium & Large Storage Units
Close Location Details
View Location Details
---

5'x5'

---

5'x10'

---

10'x10'
Nearby Self-Storage Locations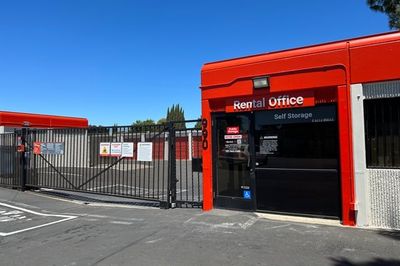 Self Storage Near
990 Beck Ave
Fairfield CA 94533
Resources from the Help Center
See what fits in different storage unit sizes
At Public Storage, You'll Always Find...
Keypad Access

Friendly Staff

Month-to-Month Rent

Moving Supplies Available

Free Parking

Well-Lit Facilities
Reviews
( 458)
Rosetta, property management, save me some money by putting in a rent reduction. I am so grateful for her kindness and help.
I want to thank Mz Rosetta for getting my rental space lowered. You are awesome. Thank you....
Rosetta is a very good manager ober at Public storage! I left some items out on several occasions and she contacted me and held my items for me!!!
Horrible experience. Do not rent storage space from this company. I reserved a same day storage unit for immediate use. I recieved confirmation messages as well as confirmation calls from reps that the unit would be available immediatley after payment. I drove ro the location and was informed the unit would not be available until the next day. I called Corporate as well as multiple reps to change the reservation as I was waiting in front of the location. Not even Corporate had the capacity to simply correct their mistake by changing the reservation. Extremely frustrating. And I was charged an Administrative fee they refused to refund.I went to anotherstorage facility a few blocks away and was able to speak with a rep in person and book a unit in under 4 minutes .
Naomi was amazing! She was very helpful and very understanding! Customer service is excellent! She helped me get lower prices. I would definitely recommend her, she is amazing !
Naomi has always been great to us and has helped us. She is a very hard worker thank you Naomi
Naomi was the best help I could receive and excellent customer service. I couldn't have asked for a better person to help me. Outstanding
Naomi was soooooo helpful throughout the rental process. I'd give her 10 stars if I could.
Beck Ave wouldn't let me put in the review but I wanted to say that Naomi was very friendly and knew her business; but unfortunately, I had to wait to let the poor woman drive to Target to use the restroom, because the one on site wasn't operating, I felt sorry for her, but she worked hard to be sure I got my unit transferred after she returned from Target. She did an excellent job getting me transferred. Thanks Naomi
Rosetta save me $54.90 dollars thanks
Hey, so glad to be associated with your company. Naomi at the front desk gave us terrific service and made it a smooth, welcoming experience. We appreciate everything.
Naomi is great and helpfull
Naomi was very helpful and patient. Also she helped me get a great sale at a different location so I could get 50% off. That's good service! Thx Naomi
I really want to Love this place when I started here at public storage. It's was perfect for everything I needed for. The staff were all lovely minus 1. Josie was the best. I moved here because of location, price and time availability. I have been here for about 2 years and the rent has doubled and the hours you can access your storage is very difficult. I was told the times would go back to Normal but they have not. I if you work a normal 9/5 job you will never be able get access morning or evening. I have had to take a day off just to get to access the storage. I use mine for business so not have access to get what I need is very upsetting especially when we have the highest rent in town. All the other places are 7-7 public is 9:30-6 not even 12 hours. I am in the process of moving as of today but otherwise if don't mind barley having access to your storage the place is great.
Naomi made things very easy thank you!
Naomi was AWESOME! I had a reservation at the Beck location for 10am; no one was there. I came over to the Western location & Naomi was SO helpful, friendly, and an absolute delight!
That Lady Naomi! Is amazing, respectful, considerate and thoughtful. I have had my storage for 12 yrs and if not for her keeping up on situation my unot would have been gone today. As far as i'm concerned 5 stars isn't enough, it should be 11. And she should be the prop mgr there. I hope she is soon.
Naomi was really nice and very helpful in my needs
John was awesome! He's very pleasant and efficient. Thanks John
Naomi is very professional and courteous
Naomi is amazing very helpful and friendly returned my call quickly.
I just have to shout out Naomi ! She has been so helpful for me- helping me with a unit and getting me a transfer to a more.affordable unit too. And she is doing it from.the other property but even came down to Beck for me. Thx
Naomi was fantastic, knowledgeable and pleasant. Great experience to have Naomi help us!
Niecy was the best , cuz she took off her lunch to help me, and her smile was second to none.
Nicey was incredibly professional and accommodating with my questions. And she came off her lunchtime just to help me … She's is awesome…!
Naomi smaller convenient location!
Thanks Naomi for the wonderful service. I appreciate it.
Naomi was extremely helpful. She helped me at the Beck property when the unit I rented was not.available. She came there and worked it out.pepfessionally. She was very cool despite being a 49er fan ..
I've been renting my unit here for a bit and I have no complaint. The staff has been very friendly. Naomi is amazing, she took the time to show us the units we wanted to see, and gave us her honest opinion on what size we need for what we are going to storage. I would recommend this location to anybody who needs a to find their access goods a home. I even convinced my parents to to get a unit to free up their garage space.
Naomi was fast and awesome with great customer service
Great Customer by Naomi !!!!! She took beautiful care of me and my family and got us in a unit real fast!!!!
Thanks to Naomi from public storage on western street for making storage rentals easy for me and my family
Whoever started running this place after miss Josie left is really unprofessional I've come here 4 times last month to pay and the woman was not in the office when I got home I called and to no suprise no answer I called again and Naomi answered and began to argue with me about how she had been there all day that was a complete lie … I have a question public storage how long are your breaks and lunches? Because one day I waited over an hour for this woman and she was still not in the office ?! What's the deal? Do better public storage do better Naomi
Happy New Year Naomi! Thx for always being there for me to make my payments, that's why I followed you from the other location because I can always be sure you will be there!
Naomi is great! Very good device
Naomi was the person that assist us with the process to get the storage and she is very knowledgeable and helpful thank you Naomi
Thx Naomi for all your help in this cold and rain! You are a professional in the field! Thx again!
I can't thank Naomi enough for helping me out today! Even with the computer down , the pouring rain, the huge moving truck with me and other customers she made me feel valued and I appreciated her for that! She is special so if you need storage go see Naomi.
Naomi was very good with helping us with our unit. Her expertise and knowledge of the system was 2nd to none. Naomi was very empathetic of our situation getting us the best rates for the space we needed. Public storage needs more employees like Naomi.
5 STAR outstanding customer service from NAOMI, so professional and patient with all my questions and concerns got me in my Unit ASAP and helped me navigate the app
Am new customer with Public Storage mệt with Property Manger Josie is professional treated me with the outmost caring helpful manager clean property great security glad to be here . Thank you Josie
Great customer service from Naomi
Ms. Josie is great! Very pleasant experience! She was very helpful with getting my account updated.
Josie is the best!! Thanks for all your help
Customer service was very helpful fairly good prices
Convenient location Josie is nice. The facility is tidy but old and has an old smell. Short term is ok but would keep forever
Josie was awesome. She made it easy to rent and very accommodating. Thanks Jisie!
Josie was great and very accommodating with all our needs and questions. Would highly recommend!
I at 1199 Western Street and I am so happy to be a member of this property because I know every time I come the property's clean my stuff are secured there's no road signs of rodents and the staff is amazing Josie the property manager is just wonderful she's good to me takes care of me and make sure the property is so clean when I come I come in with a smile on my face thank you public storage and thank you Josie yep there's a
Miss Naomi is so helpful, our unit was too small and she helped us get a better unit quickly. Made things sooo.much easier.for.us. Thx Naomi
Naomi was very fun and helpful!
So I lost my storage to auction and after the process was done Naomi made sure I got my personal items. I thank and appreciate her for that!
Miss Naomi was a pleasure to work with, she went above and beyond to get us a great u it at a great price
Naomi is a wonderful staff helped me throw my whole process very nice and respectful and answered all my questions I would recommend this storage to anyone
Naomi is so friendly and so helpful, I appreciate her. I have to move from another storage unit and it's not fun and she took care of me. Thank you!
Naomi was a great help!!! She went through everything and made sure I understood as well as showed me my unit and how to function everything. Would recommend Naomi to anyone looking to rent a storage!!!
Great service! The manager was very nice and helpful!
1199 western st is a good clean property with very friendly staff met with property manager Josie she gave me a run down plus physically showed me where everything was and made u're I was comfortable with everything amazing storage!!
Public Storage 1199 Western Street is where I'm storing the property is immaculate and the security is super the service is 100% A+ Josie the manager is always on site and always available when I need her thank you Public Storage
1199 western st love the attendant Josie was amazing very helpful knowledgeable place was clean and well keeped
Very well kept and clean storage site. Quick & easy process to get started. The site manager Josie was super helpful and friendly and took her time to make sure I got exactly what I needed. Thank you Fairfield Public Storage
I don't usually do reviews but the manager Josie is such a nice lady, very professional very curious and helpful. On top of that the place is very nice and well kept, very secure place. By far the best storage facility I've seen in a long time.
She was more than helpful. She was just great all the way around. I would definitely recommend this place to everyone.
We were moving to Fairfield, CA and needed to find a place for short-term storage. Luckily, we came across Josie, the manager at the Western Ave site in Fairfield, CA who did not have anything at the moment but believed she would have a space become available in a few days, and took my name and phone number. True to her word she called and I rented a very nice 5x10 unit. Josie went far beyond anything I could expect. Upon our arrival, she greeted us and showed us the location of the unit. Her client service skills are extraordinary, she is friendly, and could be a model for Public Storage to use across the country. If needed, I would definitely use PS again in the future, and that is solely due to Josie. ATT: PS management, Josie is great and then some =
Public Storage 1199 Western Street, Fairfield CA 94533 Josie property manager Was very polite and friendly with my twins when I Arrived to get a storage unti was perfect and clean Josie always very helpful and always on site.
Public Storage 1199 Western Street, Fairfield CA 94533. The Property Manager Josie is very helpful and nice Person to talk to in getting my storage unit.
The on site manager Josie, is the best. She showed me and my wife the different units. The place is very clean and well maintained. But we had to go with another place only because of the hours. 6pm is early when you might have to grab stuff after work. That's the only reason. But if the hours work for you, then please see Josie. And the security system is great.
Naomi was very helpful and we where happy with the service we received. Thx Naomi
Josie was just wonderful. Super helpful and took the time to explain everything. Storage place was clean, and well lit.
I am an auction buyer and I have dealt with hundreds of managers over the years and Josie is by far the most professional and hospitable manager I have ever met it has been a pleasure dealing with her on numerous occasions and I hope to continue doing business with her. Property is always clean and well maintained I highly recommend renting from public storage and Josie.
Josie is the absolute best, great customer service, very friendly, clean facility and well maintained made my storage experience great. Thank you
Josie has been awesome through out the entire move in process! She made sure to give me all the information I needed, answer all my questions and address my concerns. The storage location is in a safe location with multiple security cameras. It feels good to know my valuables are in good hands!
Naomi is fantastic. Very helpful, courteous and knowledgeable. We got locked out of our storage and she was quick to help us out. We greatly appreciate her.
Always very helpful and always on site . The manger there is very nice . She's always on site compare to other public storage managers in my area .
Easy to rent via web page. Unit was clean and prepared for me upon arrival. Access via app made gate entry is convenient. The property manager, Josie is very friendly and helpful.
I just moved from out of state and I was so grateful to be helped by Naomi with my storage. She went above and beyond to help me when a situation occurred and made things so much easier for me. If you need to rent a storage here, please ask for Naomi so she can help you with all you needs!
Josie the property manager was very very polite and friendly when I pull in to go into my storage she immediately spoke and said now we have extended more security for the property You now have to enter your code entering the storage unit. She shows kindness, smiles, she's a great access to the company Brand!
Josie, the property manager is very professional and keeps the place clean. She helped me better understand the terms of the insurance contract. I was confused at first, but she explained that the insurance is activated upon moving in despite the premium not being charged until the following months. She said it has to do with a mid-month move in being pro-rated. Excellent service!
Josie was a great help 5 stars all the way thank you so much
Public Storage 1199 Western Street, Fairfield CA 94533. The Property Manager Josie is very helpful I a smooth process in getting my storage unit. Very informative, kind and knowleageable about the things that I need. Keep it up.
I went to public storage yesterday to put a few things in my unit , I couldn't open the door . I went back to the office and asked Josie if she can help me , without any hesitation . She said of course . She went well beyond and helped me out through the process . and I asked if she could stay with me until I was done and she said of course . It didn't me long but the fact she was so willing to go out of her way to help me . tell you a lot about her . Great person . Thank you so much Josie .🙏🙏🙏❤️❤️
Naomi was amazing, best customer service we have ever had. Thx soo much
Thank you Naomi I appreciate your help, so now i can stay with public storage
Naomi was a great wonderful helpful person and help me stress free love her spirit and personality
Josie is an absolute sweetheart who really maintains the property well. It is VERY clean here- you will not have to worry about rats, mice, or other bugs destroying your stuff. She just had everything painted recently and modernized with new locking system so that is nice. You can pay automatically online and she has a bunch of moving stuff if you need that too. I rented online/contactless and it was actually very easy process with the key and unit clean and ready to go when I arrived. My stuff being here is literally the only thing I don't have to worry about because I know the property is well maintained and secure.
Josie was so nice the first thing I noticed when we arrived was her hospitality she was very helpful in making a decision for a storage unit thank you for your patience and kindness and making our decision a lot easier God Bless!
I'm so happy with your services thank so 4 the good Good lady that works in frontDesk good jop girl n she Thank you
New to public storing met with the property mgr., great service showed me the property and how to secure my storage shared with me all information that I needed to know very professional great cheerful additued I am very glad I stopped in to check out Public Storage here in Fairfield at Western, due to security and cleanliness I am very thankful for public storage.
Naomi and Josie are both wonderful! Moving can be stressful but they help made the process easy. They even gave us tips to pack. Thank you!
The manager is the best. Very informative and thoughtful of her tenants.
Great, fantastic Niecey was fabulous. Everything was on point!!!!
Great, Excellent and fantastic was very helpful and everything was on point & sweet her name was niecey would recommend coming here
The storage unit is great Josie very polite love it
Loving the hospitality from Josie she is amazing. The property is very clean and security is top notch. Overall a great experience would definitely recommend renting here! Only negative I can think of is the 9:30am-6pm business hours but yeah 10/10 so far from a from a time customer
I have been using public storage and yesterday was our last day Naomi is an amazing person she has always helped us out and I will always be a customer the customer service is amazing positive and knowledgeable she and her boss has always answered questions and been upfront with everything so thank you for the amazing service.
Niecey is Very attentive and customer service oriented
Neicy was very professional, courteous and polite. The customer service was outstanding and while on my tour I noticed that the property was spotless. 10/10 recommend!
Naomi did an awesome job assisting me in getting a credit. Much appreciated.
I am thankful for Naomi's help. I'm having such a hard time right now with my situation and very I'll husband but Naomi always makes me feel like I can get thru it all. She is kind and helpful. Please recognize her in some way!
Amazing Customer Service thank you!
I have been with this Public Storage since 2017 and I have to say that every time I come there I am greeted with a smile everyone is very polite the facility is always clean and there's always someone around to help me when I have a question if you ever need to rent a storage I recommend that you come here and if you get a chance to meet Miss Josie you'll know what I'm talking about she's just so sweet and very welcoming she actually makes you forget that you're at Public Storage because you're laughing and talking and she goes out of her way to help you in anyway that she can
Just rented a storage locker and the experience was very positive. The Manager of the facility, Josie, was helpful, professional and took a lot of ownership in the running of the facility. She really cares about the place, especially regarding security and cleanliness.
Storing at this location is awesome clean property safe security new remodeling property manager is always there for you. Thank you Public Storage Josie stay the way you are your a super star.
Been with public storage for a long time now customer service is always pleasant. Niece is very nice and helpful and ms Josie they both are very friendly and does a great job. They keep the property nice and clean. Thank you ladies for all y'all do.
Great experience, Josie the manager there is very welcoming and is all about the security and safety of you're belongings recommend 10/10
very friendly, helpful and clean. Josie went above and beyond to me.
I just have to say the manager and staff at this particular site....have been professional and very much solution-driven......when it comes to my storage needs. Josie is AMAZING!!! Thank you so much for all you've done, and continue to do!!! KRM
I give this place 5 stars. It's secure and I haven't had any problems. Josie is always helpful.
Josie is always smiling and friendly.. This facility is very clean, remodeling looks great and we're happy to see security has been beefed up. We would definitely rent here again.
Naomi was super professional and courteous. Prior to Naomi there were times when I came to make a payment and no one was in office but not anymore. Thanks Naomi!!!
I was sooo impressed by Naomi's customer service. It was refreshing to be treated like my business was appreciated. Please make her a property manager because I am moving my storage to Fairfield and I want to store my things wherever she is. Thx Naomi you made my day.
Naomi was very helpful and pleasant.
Josie was a pleasure to work with. She is kind, friendly and very informative. She's a important asset to Public Storage providing support to her co workers and customers. I highly recommend her! If you're in need of a storage unit, Josie is who you want to talk to!
I highly recommend using this particular public storage in Fairfield on Western Street. The manager Josie is incredibly helpful, kind and went way above and beyond to help me when I was moving in. I have rented with public storage several times in the past several decades and have had good experiences storing my stuff here. But this particular place is special because of the manager Josie. When I was moving in, I ran into several issues with my moving company and she helped in various ways that day to help with my move. Whenever I left a message, she returned calls promptly and helped decrease the stress of the day significantly. I highly recommend renting here! Thank you so much Josie!!
This facility is perfect and is always clean. Customer service on-site was amazing. The property manager, Josie, is very friendly and approachable. She is always out and about around the property ensuring it is clean and secure. During my move out, she was extremely flexible and made my move extremely smooth. If you are looking for a storage unit in Fairfield, go see Josie. You won't be disappointed.
Never in life, could i possibly have imagined a more professional, cordial, and thoughtful Public Storage attendant. The facility is very well maintained. The lady is beautiful and kind, with a pleasant personality and a great sense of humor. She showed me where to find the restroom, without being asked, offered to unlock the little rolling cart for me to use... she is an absolute gem! If I owned a business, i would try to poach her for all of my customer relations.
Nieces was really great an her customer service was perfect she was really a good help loved her service
Very clean bathroom all the time. The new gate opening app is great. Josie always makes you feel welcome and is very helpful. Josie explains everything that is asks very well. I hope the owners appreciate her
Josie is sooooooo helpful…the place is very nice. I appreciate the great service!! Thanks!!!
Fast Friendly service. Denenia was very helpful. Thank you
Property manager Josie was very kind, knowledgeable and made my time very easy and quick. Very clean property and the app makes it so easy to access
Excellent Service! I highly recommend Public Storage on Western St in Fairfield. From the initial reservation confirmation call to the on-site tour, Josie was outstanding. She was extremely helpful and had an amazing attitude.
Josie is amazing. We didn't have our moving crew the morning of our move. Josie helped us lift, unload and then found us additional help. The facility is clean, well-maintained and secure. Would give six stars if I could.
The property is nice and clean. The property manager is so welcoming and sweet. I definitely feel comfortable leaving my stuff here.
Property Manager Miss Josie at 1199 Western St. Fairfeild Ca. She is so great to my family an I. Very sweet Kind Hearted Worker. She keep the grounds very Clean. She called me one day to let me know My lock wasn't on correctly an That really showed me that she cared about my items . Every time I go in her energy an positivity Makes a person Day. If I can give her more then 5 Star"s I would.. Miss Josie Thank you very much.
Josie the manager was a great introduction to using Public Storage. She very knowledgeable and accommodating. She answered all of my questions enthusiastically. She was truly a joy. Thank you Josie.
Josie has really great customer service and is very welcoming. She was a very good help with finding a perfect storage for me.
Josie and Niecey are very great people and I do recommend renting space from them because the upgrades got the whole property looking beautiful they will keep your stuff very safe!
Excellent service, beautiful grounds and buildings. Wonderful experience with Josie Neicy.
It was a great experience meeting with the property manager Josie here at public storage on Western st in Fairfield....love the location the property best of all security. Thank you
Josie and Nicecey was very informative and very knowledgeable in helping me to decide the right unit for my needs. I appreciate and value their services and assistance. Thanks you Josie and Nicecey. EK
Josie is a great location manager. Josie is very helpful with information and more. The property is always clean and kept up. I have been renting for a couple months now and I have no problems at this location.
We are in our first month renting a 10 x 20 and. I'm so empressed with everything thus far. Unit is spotless and Josie was kind and very helpful more than once to make our move-in very confortable. Definitely 5-Star.
Greetings, Josie was extremely helpful orienting me to the facilities, Occupied me on a tour of the facility- made the entire process a complete hasslefree Process. Very friendly, curious, and detail oriented. Thank you in advance, James Clark
I called asking questions the customer representative is amazing. she was professional and didn't rush me off the call. Unlike most companies. I knew she was busy. But she gave me all my answers and when I arrived , I felt like I was welcome and my business important an my belongings are safe the place was clean and served my fast Thank you niecey. Sweet lady 😊
It closes so early! Otherwise it's a good storage place.
Jose is very helpful and pleasant to work with...
Josie is super helpful and welcoming to any of my concern. Will have a great storage experience here.
Josie the manager is very helpful and friendly, they are in the process of a much needed facelift in the property with paint and such. The only thing that is not great is the very strange hours 9:30-6? What if you work?
This manager is one of the best manager no the best person I have ever met she's very informative about the location she's at and she will let you know what's going on all the time. She Very friendly and always have time for you. She has a very personal touch when dealing with you. Thanks Josie.
Josie is more than helpful and knowledgeable. She really saved my day!
Josie is awesome, very helpful 👍🏾
She did a great job helping us getting a new unit and closing out the old one. Thanks again for everything very helpfull
Niece is very courtrooms and professional, w I think indight and patients. THANK YOU for y I urge time and patients. 6 stars from me.
niecey did a EXCELLENT JOB.
Josie and her son have went above and beyond helping me on numerous occasions... I have a wheelchair and I tend to have a lot of things that I can't handle myself, and yet, I am by myself so having Josie on grounds has been great she helps me with the heavy lifting and she looks out for me in any way she can even sometimes passed her shift or when it's extra... I stay here even if it was for no other reason just because I have her as a property manager.
Ms. Josie helped me and I happily got the best storage unit they had to offer today
A nice woman named Naomi helped me out so much I just might send her chocolate. Not only did she make recommendations she saved me some money. Customers coming in the entire time I was there and she managed to take care of all of us with a smile. . She rocks.
We had our storage unit for 10 years, and just moved out yesterday. During this time the staff have always been friendly, and always helpful
Naomi was super helpful when we went in to find a storage. She is such a friendly and kind person. Thank you for all of your help Naomi your awesome!!
Very clean and friendly staff.
I just called public storage for a quote and although they were not in my price range the customer service rep Naomi was so great and helpful. She gave me great customer service and she genuinely wanted to help me pick the best space for me. Great job Naomi!!!!
Great customer service. Very friendly property manager. Well maintained storage site.
Always great customer service and well maintained!
Josie is super friendly and helpful.
Reasonable prices, clean facility, customer service is GREAT. Josie is super helpful and was willing to open the facility after-hours to accommodate my move. Will rent again.
Yvette was awesome and extremely helpful in getting our situation resolved. We lost our key to the unit and even though I am not located in the city of the unit she was able to assist us with getting a lock cut request put in and also adding on an authorized user. She even called the facility in San Jose to let them know that we were taking care of this to insure a timely resolution for the matter. It saved me the time and money that it would've took to drive down to San Jose and back, which was extremely helpful for me. Thank you yvette. 🙏🏻😊
Josie was very helpful. She showed me everything from th app to my lock.
Great property for storage 😎
I come here with my wife to load unload more stuff for her, we are so thankful this property is kept up well, Josie the manager always greets us, she keeps up with the property and has a watchful eye on everyone here, its good to know our stuff is secured and its safe here. Thank you josie for your service glad we chose this place.
Niecie was an excellent help! Extremely friendly and got me all set up in a speedy fashion.
The staff at this facility is awesome they're very helpful. I've been a customer with public storage for many years I've seen many of the property managers come and go here lately Josie the new property manager I find that she's awesome she's very helpful she's knowledgeable and she gets the job done she works with you and not against you she's a jewel I've taken a picture of the facility and how neat and clean it is I just like to say thank you you've hired up Jewel
Josie was very helpful, she showed me around the area. Filled me in on what was at the storage facility as well as future plans to keep it updated. Also let me know about the app real helpful!
This location is very clean and well maintained. Bathrrom is even clean and everything works. I feel that my belongings are safe and well looked after and the customer service is excellent. Josie has really gone above and beyond to make sure that my needs are met, she is such a sweet and very genuine lady. I am very satisfied with my experience at this public storage so far.
Just got a storage on the weekend, and Josie was been nothing but wonderful. She made sure to answer all my questions with the best possible answers.
Josie is literally the best worker here. The area is nice and everything. 10/10 would recommend
I used this place for a few months recently and was deeply satisfied with the service they provide. The manager was very helpful when it came to providing the needs. The place was clean and price was reasonable. I'll definetly use them again in future arrangements. Thank you
Is there climate control space available? Is it fireproof?
Josie is always so kind and upbeat every time we visit the facility. She always greets everyone to see how they are doing and asks if there is anything we need at all times. She provided excellent customer service at all times. The facility is always kept up which is great. Please consider changing the hours to open earlier and stay open later.
Josie was very helpful, informative and inviting. I appreciate good service
20452 Western in Fairfield, Josie was very professional and helpful.. I am so glad I choice that location..
The new manager Josie is very helpful and professional. Always ready to give a hand. Thanks.
Clean location. Fast, friendly, Professional Staff.
Cathy was a great help on Sunday. Due to COVID-19 I could not see the actual unit but they had a virtual image on the table. I realized what I reserved was going to be too tight for my items so I decided to upgrade to the next size.
John and the others always helped me in anyway they could. Always looking for the best deals and ways to help out! Great people, great service and great location for military. I recommend!
I really like the employee job that works there.hes very nice and helpful.he always makes me smile.he deserves 2 thumbs up.and a raise.
Great place to store at, highly recommend! Very clean and great staff! Melanie is such a sweet heart, she really cared if my space was working out for me. It's great to know that I can always transfer to a smaller or bigger size space if I need to if they have the sizes available.
Melanie was so friendly, attentive and patient with us when we had a few questions. She had no problem on helping us out, It's a pleasure to visit stores that have people like her. Thanks again Melanie for your help!
John the property manager is super professional and very helpful I truly appreciate all his help in regards to my storage unit
Melanie was very helpful and displayed exceptional customer service. She went above and beyond to ensure I got in and out on my lunch break. Thank you Melanie!!
John-The onsite manage, was very friendly and the facility was clean and easily accessible. Highly recommend with great prices!
Very clean and quiet facility. John and Melanie are very friendly and helpful.
John and Melanie are good people. Recommend this place to anyone
Came here a couple times. And had great customer service from Melanie. Would recommend
I came in to pay my cousins storage and Angelica was very friendly and had a great attitude. I was having a bad day and she was very kind, asked how my day was going and had great conversation. Something so minor can make a big difference in someone's day. Great customer service. Public storage is lucky to have her.
Melanie does a great Job helping me out with whatever I need. She's excellent!
Melanie and John are wonderful people!!!
This facility is clean and the manager Melanie is always smiling and friendly
Melanie helped me complete my reservation at Public Storage on Western Ave. In Fairfield Ca. She was professional, friendly, creative with her problem solving with my particular issue. Melanie completed the contract and made me feel comfortable and secure with the entire process. I thank her and suggest she receives a healthy Pay Raise !!!! Melanie is the best. Thanks
Great facility! John was really helpful. So far the first month has been great.
I needed a small storage unit for just a month but John couldn't have been nicer or more accommodating. I give 5 stars for John''s customer service, but the facility itself is old and pretty basic. The units aren't air conditioned.
I have rented here several times as I live near by and my business requires me to need storage space often. John has been super helpful, accommodating and understanding to our business and personal needs. The units are always cleaned and ready for entry. I also appreciate the safety, security and location. I will definitely continue to rent from here.
John is good and very respectful. He's helpful when you come through the door. He constantly offer his help to make your experience here as pleasant as possible. He always offer advice, helpful tips and comfortable help. Thanks
Great clean space. Personnel in the front office were very friendly and helpful.
JOHN DOES HIS JOB IN A PROFESSIONAL MANNER & IS A GREAT ASSET TO THE COMPANY. THANKS JOHN!!!! 👍🏼 Rob
Very professional, very clean, very pleasant, John the manager is very attentive and hands on.
John, the property manager, has never failed to make me feel assured that I'm safe while at the facility, either making a delivery or pickup. I've also had questions/concerns that were not only addressed but taken care of before I got the chance to approach the management, meaning John was paying attention to the property and took the initiative to rectify the issue BEFORE I said a word. That was extremely comforting to my family and myself. My family, and I, have occupied a space for 10 years; this location is the one I've recommend to my friends and neighbors! Good Job! And THANK YOU!!
John was very helpful and friendly in getting me a unit. The property is nicely maintained as well.
Staff is very friendly and helpful
Great place. Personnel are professional and very helpful. Clean facility
John was super helpful and the experience was excellent. John really made the experience easy. The property is well maintained.
Place is always neat with possible great deals meaning if more storage open price may go down. I would check it out its right of hw 12 between the heart of fairfield and suisun.
Great facility. Helpful staff. Clean.
Clean area, fair prices, John's very professional & pleasant to work with
Fairly satisfied with the storage manager, John, he has a super awesome personality! He provides excellent customer service skills, and I would definitely recommend this place to others due their ability to accommodate your needs that would best suit you.
John has been more then helpful..Im just so thankful.
Great place to do business with, prices always changing sometimes more, most of the time lower than other storage places. Had a unit for 3 years until I finally bought a house and when I did I wasn't trying to pay storage an extra month so they helped close account before the first. Thanks to the whole team there for my storage needs!
Love this storage. Really nice people with a great sense of humor. If I could I'd rent more than one storage space. John does a great job on keeping the place up and running
Very clean and quiet friendly staff❤
Awesome people that work with movers
John was extremely helpful in finding me the storage last minute! The facility is clean! Never had any issues with entering/exiting.
Greatest place to store your stuff John is awesome when it comes to finding you the perfect size storage unit
Great experience the manager john did everything he could to help me make my transition from a shipping container to a set stage easy. Hes a great guy which made the experience less stressful. Great job.
An excellent experience. Enrollment was a snap, the space was clean and John was helpful and entertaining.
Had a very nice experience John was so helpful with getting me a spot for my item that needed to be stored at the last minute. I will be telling family and friends about my experience here at public storage. Thanks John for everything.
John was very helpful. Clean facility.
John greeted me and was very helpful. He explained to me all about my unit and showed me the unit. He informed me of the hours of operation and how to contact him if I had any concerns. Very friendly and informative.
I have used a public storage since July and I am very satisfied with it, John is extremely professional, courteous, and always helpful I have enjoyed my time with public storage and advise anyone that needs storage to use them they will help you in every way they can
For Ronald Crouch, and Amanda Crouch, unit D 029 . John did a great job, very helpful, friendly and personable. Resolved all problems we had with the unit.
John is Super. He goes the extra mile for you the customer.
I always have a good experience when I'm using the facilities here. John is always on top of things and he's always a friendly face to see there to make things better and safer. It's a good deal regardless - however, John is a huge reason that I stay very pleased with dealing with Public Storage.... Thumbs up and all stars 😀
Clean facility and very customer friendly and helpful staff
john is really nice is always goes over and beyond for us. My mother has a unit 102 and i have a unit 140 and its always clean . Thank you John
Clean property and fabulous manager.
John at Public Storage in Fairfield is extremely friendly and helpful. The premise is always clean and I feel safe when I go there.
Great customer service and super helpful! Thanks a million to John
John the new property is very supportive and quick to assist.
Maggie was very sweet & very helpful & help me with saveing me lots of money very good with customer service !! As soon as I walked in the door greets her customers with a smile she says I will be right you !! I'm very satisfied 😉👍
I've had my things at this facility for a few months now and I really like the quiet and clean environment. John and the ladies that work there are very friendly.
John was really great and helped me out with all my storage needs. I would recommend going and talking to him if you have any storage needs. He made the whole process easy for me despite the fact that this was my first time needing a storage.
John the new property manager is doing an amazing job . Every time I see him , he is always busy working. I Appreciate that he stops for a moment to acknowledge whoever comes in . That Makes me feel welcome and taken care of. As well as ,he has his eyes open for the property and its customers. Thank you John . Keep up the good work 😊
Great location, facility and manager. John was super nice and went out of his way to take care of my family and I. When it appeared that i had forgotten to secure my storage space he used his lock to make sure that the contents would be safe. I would definately return to PS and this location for any storage needs. I look forward to talking to John again.
I just want to say that Susan is the absolute best ! She is so kind and Positive and made my experience very pleasant !!! Susan Miller is a go getter and kind soul She has personality and flare You rarely get great service these days and it's refreshing to be able to have a real conversation and be treated with respect. So thank you very much for such a great experience Susan.
Omg Susan is the most amazing and funny manager that you have .. she was so happy and delightful and made my experience the most joyous You have done a great job in bringing her to your team I will keep coming back here If there was a twenty star I'd gladly give Susan that bc honestly five stars is not quite enough to give a gem Like that so little stars Thank you again for the wonderful experience
Very nice, clean facility. John was fantastic! Super helpful. Made our move in very easy. Would highly recommend this facility!!
Friendly service, very clean.
Sue was extremely helpful and a fountain of knlowkedge. Very clean and in order.
Susan was extremely helpful, wonderful customer service I really appreciate all the help since this is the first time I've ever opened a storage unit
Very helpful & friendly ... Wonderful service absolutely loved susan
After looking for awhile for we Ended up here a couple days ago looking for a storage unit in the area and we were greeted by a wonderful lady name sue. She was able to answer a lot of our questions and help us find what we needed
Sarah helped us. I have a storage in Vallejo she helped me out alot amazing. She stay till 630 so I can pay my bill. Thank you so much. She went above and beyond
Sue was here last Tuesday and Sarah today, great women very nice.
My husband and I love how professional the management are. They are always so thorough in making sure things are cleaned and maintained.
They raised their prices. But the gas is too expensive to move everything.
Sarah was very nice and helpful i walked in and got two boxes. I know where I would come and rent. Thank you so much for your sweet smile and glad to know you have boxes. She was cleaning windows office was very clean
I just have to say, the front end lady Sarah, she is super amazing and very helpful.... this young lady should be the manager, very polite and well spoken. I appreciate having her at the desk. Thank you for helping me and answering all my question I have.
Excellent well maintained and comfortable. Sarah was very nice and courteous.
Sarah helped us so much. She is very sweet and kind
The lady that assisted me, was fantastic. She answered all my questions, very friendly and to be honest, that kind of customer service that made my decision to rent. There. So I highly recommend this storage facility. And speak with Sarah.
I was across the street getting food from the food closet was having a hard time getting my thing into the car this young lady came walking out and asked if I needed help and just started helping me I asked if I could do said anything for her in return and she said get home safely smiled and walked away
Because of Donna Adams, she is one of the nicest persons. Very helpful on the phone, beautiful personality, a great person to talk to. Can't wait to meet her someday, great lady!
I went to this location to make a payment. Sarah was helping two other people ahead of me. She was very pleasant and polite thanks us for our patience. I hope she helps me every time.
Sarah in the office is AMAZING
Came here to buy boxes for moving out of my apartment of 7 years. You dont realize how much stuff you have until you need to move. Sarah in the office was very helpful and extremely nice. The storage pack was very useful. Lots of boxes and I used the big one for my kids stuffed animals. Could fit lots of stuffed animals in that one box. Very happy.
They are the best ever and have awesome prices love them
The store is clean and sarah was very helpful any one in close should go see her she is amazing. Lover her southern voice very kind
I came in to make a payment and Carrie the just the sweetest!!!
Thanks Sarah for all the help that you gave me! Had no problems at all getting the storage that i need Wednesday!
Nicole is beautiful very helpful and always ready to answer any questions staff here is wonderful prices here suck
They are very understanding with payment arrangement and I'm also close to everything
Thank you Sarah for the information. You were s great help. Very professional taking time to explain the various options for me.
Nicole was such a help and a joy to have served me. She went above and beyond her duties to make sure i was pleased. Thank u public storage thank u Nicole.
I've always had a great experience here! Never had any problems getting help with what I needed. Fantastic customer service.
My dad has been renting a storage unit here for a couple years now! The staff is great Nicole and Destiny are very helpful. We have been late on our payment a couple of times but didn't even realize that auto pay was an option, the last time we came in they let us know about auto pay and since then we haven't had any late payments!! If you need to rent a storage this is a good location to visit with great customer service!
Revived awesome service from the girl behind the counter. She was really helpful, I think her was Sarah.
Nicole is a wonderful property manager. She is helpful and informative on all the products they have to offer. I highly recommend renting here.
Nicole was great. Didn't end up needing storage but did purchase some packing materials. She was very knowledgeable about the products and they were good quality. Will definitely go back if I end up needing more.
Quick easy and painless... Nicole and Tessa are awesome
Tessa is the best very courteous and nice you should be thankful to have her as an employee
Had a great experience opening my unit at this public storage have had many public storage's in the past this one by far has the friendliest customer service and easily the most persuasive and skilled sales staff regarding materials locks Etc they gave me the actual size of stores that I would need based on my request and didn't over sell me I just had a great experience I highly recommend Tessa and Public Storage on Western.
Tessa is fun and helpful and super pleasant!
As always Nicole and her staff has taken care of our belongs while we are summer cleaning.
Great place! I got incredible service from Tessa! She is so helpful and very kind. She made a stressful situation so much better for me.
Christina was very friendly and very helpful. She made my experience wonderful. I would definitely recommend this place to anyone looking for storage. I even saved $418 off my first month with their $1 first month promotion. Overall highly satisfied with my experience here!!
I have been here awhile and Nicole &Tessa are honest,fair& definitely hard working ,Always polite and they both go above& beyond, to help you with your needs or concerns!!Thanks "PUBLIC STORAGE "(NICOLE& TESSA ROCK!!!)....They both should be promoted or get a raise!!!!! Both are outstanding employees,they are the true definition of "Customer Service"Great job ladies!!!
becuz they took care of my needs in when I ask things. so I. can get the help I needed they did. or have any problems with trying to. help me n I really that
My experience was great. The. person that helped me was very helpful. her name was Tesa. I would highly recommend public storage on Western Street in Fairfield Ca.
Maggie did a great job. Thanks for your HELP
Both my husband and I had great customer service provided by Nicole! She was super nice and even took time out of her lunch break to help us. She also made it a fun experience and was really informative on all the details. I would definitely recommend this location. Everything looks clean and easy to access your stuff. Location is very convenient also.
Nicole has been a great property manager since I have been here. Anytime I have questions or concerns she has been a great help! I would highly recommend renting with public storage.
Tessa was great and very helpful in finding the perfect size unit. Thanks! We are happy to return!
Tessa Ortega was so awesome and was very professional and answer all my questions to the point were I decided to rent a unit! She really deserves a raise and be recognized as the employees of month!!
Tessa and Nicole were helpful throughout the whole process for storing my house goods in the last 2 months. Easy access to the facility and no issues at all with the gate or unit.
They were really helpful with all my needs. Professional and extremely nice people. Thanks again!
Customer service was great! A nice woman named Tessa helped me. She was professional, courteous and very knowledgeable. Will be returning when I am ready to rent a storage unit and recommending this place to others for sure!
Nicole at Public Storage was very professional and helpful. She provided us with outstanding service during my relocation to the area. She was very flexible with our storage needs. I would recommend this unit to others.
It was a clean facility and Tessa had great customer service
Very nice, and clean. The lady that helped me was super efficient and friendly
We have had this Public Storage since 2012 and just vacated 2018 . I want to say that I have received very good service with Nicole. She has always been very helpful, especially when my lock would not work; she is friendly and easy to talk to and work with. Thank you! Nicole made my stay pleasant!
great customer service work well with what I had one on me
Great customer service, super friendly and knowledgeable. Made it all painless and hassle free. Will enjoy coming here while using the space.
Nicole and Tessa were super nice and explained everything. Looking forward to moving in asap.
I have been a customer of Public Storage for several years. I have found the service to be exemplary. Nicole and her fellow staffers are very customer oriented and go the extra mile in making sure PS customers know every option available to them to meet their storage needs. On a recent visit Tesa was very helpful in showing me how to secure my space. I would recommend this PS location to anyone looking for 1st class customer care.
The best customer service ever bright young ladies at the front of the office made me feel very welcomed ...Tessa and Nicole I believe there names were
Loved everything about this place! Tessa and Nicole were very courteous and helpful! Customer service was great, the facility and storage lockers are very well kept and clean. I would definitely recommend this place to anyone!
Great place lovely ladies nice service
I have had the chance to store and buy my boxes at this property. Good discounts and great customer service. Thanks Nicole
Do u have any 5×5 available and if so can I put one on hold to use later this month? I live in GRASS VALLEY but moving to Fairfield for a while.
Such a nice facility and great customer service. Jackie helped me with everything I needed and was very helpful in answering all the questions I needed answered! This place is great!
Jackie was super nice and accommodating. She answered all my questions and I was impressed with how clean facility was! Thumbs up!
Jackie was amazing , she was able to answer all my questions and assist me with the whole process will highly recommend
Great property great people i love it
I like this storage place i never have any problem and the clerk their is very nice and easy to get to and you can get there by car and bus 😄
Awesome staff. Great pricing. Very Flexible. Nicole is amazing$
Nicole is very good and friendly thank you
Nicole is very professional at her job. Property is clean and we'll maintained. Would suggest to anyone who is in need of storage.
Nicole is awesome. Great customer service skills.Very well maintained & clean facility. Always make you feel at home. I highly recommend this place. No worries, one less thing to worry about. Thanks Nicole ; )
Highly recommend this place. Nicole is amazing and so ready to help out with any questions you might have about things. I'm glad I chose this place!
Awsome I love the ladies that run the front. I definitely will be back when I need services again.
Nicole is the best!!! She make sure you need got everything take care!
Clean place. Good quality storage facility.
Great service. Nicole is great!!
Jen is awesome! So helpful in getting me my first unit. Nice area too! Best of both great customer service and good area!!
friendly ,helpful and very well maintained ..thanks
I had a great experience. My first time using a storage. Nicole was super helpful very professional and easy going person. Would definitely recommend this location.
Nicole is Awesome!!! The facility is well maintained.
Great place ez going folks
Great place...nicole is awsome ..highly recommend
Loved jen and Nicole excellent customer service. I highly recommend public storage.
Very satisfied with the business and very very nice employees!!!!
This public storage really helped me for my needs and the help was really good and understand.
Nicole was very accommodating and easy to deal with. The unit was very clean and their prices are reasonable.
I loved the service I received I will go back next time I need a storage thanks for every thing public storage
Great place to store. Very friendly staff. Happy to be storing here.
Nicole is a wonderful help. She answered all my questions. I would definitely recommend to others. She is so helpful and sweet.
Nicole and Jen were very accommodating. Would definitely recommend storing here.
Very friendly staff at both Beck Ave and Western St. these ladies helped me knowing I was in a tight place financially and even though I didn't end up using the unit due to a miracle for my family if I had to get a unit somewhere I would use public storage in Fairfield!! Thanks Ladies!!
Their assistance in was clutch in my time of need. Jen was very welcoming, she was able to make the whole process go without delay. I very much recommend this location for the ease of access to Airbase, the price, and of course the warm hearted staff members
Ms. Joy is very nice and helpful and she may me feel welcome i will.recommend my friends and family Thank you Ms. Patricia Scott
Very knowledgeable staff, great location & easy to get to, great hours
Nicole was very professional and a pleasure to work with.
Have had a great experience here. Would recommend. Jen and Nicole are awesome. Clean facility and have never had any troubles.
Nicole is a great employee, always willing to listen and assist anyone that comes through the door. Pleasant work environment and clean facility. Very quiet.
Nicole is awesome! Friendly people, best service A+++
Jen was very awesome. This was our first time ever using a storage unit and she really helped us out.
I had nothing but great service at this location, the property is nice and clean. JEN is a great girl great personality keep her on board ty Jen for everything keep up the good work sweetie.... 😀😉 Andre Taylor...
Professional and very , very nice. Jen made me feel like I had come to the right place. The prices are competitive and the facility seems very well maintained. The process of getting my space was quick and easy and I walked out feeling good about choosing this particular Storage. With all the other places to choose from, the right employees make all the difference and Jen is definitely a winner !
Super happy with services. Very helpful. Would definitely recommend services here
Nicole did an amazing job and made my move in quick and easy. Also was able to get my packing supplies at the office and avoid running all over town! Thanks!
My experience at public storage on western st was exceptional I needed storage immediately and they got me hooked up with a nice unit the same day and saved me some money I would definitely recommend doing business with them in the future!!
I had the most awesome experience at public storage ! It was amazing
Very friendly and helpful. Got in and out without any issues.
Great service. Really helpful and welcoming
I guarantee to finally take the time to share what I happened when I came into seek about storage. Jen was definitely a sweetheart in spirit. She has a great personality and knows how to assure customers they are at the right place. She knows her job and was very professional with a great sense of humor. I am humbled by my experience and in would recommend this storage to others.
Nicole did a great job at informing me about what she had available and any questions I had. She was very nice. This was definitely a great experience as this was my first time renting a storage. :)
Staff was very helpful and pleasant. Good experience overall.
I would have to say my experience at Publix stores outstanding my service was on time 5 out of 5 stars is my review
Jen, was very informative and helpful in making my move. I look forward in continuing my storage rental. The friendly staff made me feel at ease with storing my belongings.
great place and best costumer service.
Had a good move in with Nicole. She was very informative and planar to deal with.would recommend to come here
Great service Jen and Nicole are very professional and helpful. The units are very clean. Would recommend to a friend.
great place to come to. very clean and great service. would recommend
very helpful in the office.
I feel that my goods are safe and secure. Customer service is great and I definitely recommend anyone go see Nicole and Jen.
Nicole was very informative and helpful. The exterior of the buildings were well maintained and the units themselves looked secure. Knowing she is onsite also made me feel at ease. This Public Storage was also $40/month cheaper than the one on Beck AND has $1 for the first month!! Looking forward to my furniture's stay :)
Customer service was outstanding. Extremely proactive and attentive to my storage needs in preparation for my deployment.
Jenn is amazing, helped me pick out the perfect size, very courteous, always a pleasure!
Jen was very helpful. The property is always clean and well lit when I have to access my space. The reminder calls are courteous.
Jen, has given me excellent customer services. Thank you Jen
Jenn is Excellent. She was very Helpful, answered all my questions. Property is very clean. Amazing place to store your things.
Jen was very helpful. Unit was very clean and having a light inside is very helpful!
Jen was very nice and property was clean
Awesome! Jen provided excellent customer service.
I will not rent a storage unit anywhere else!! The customer service from reservation online to final transaction with Jen has been one to compete with!! She's an awesome sales person and great at what she does. Very personable and welcoming, put me at ease with the storage of my expensive stuff!!!
Jen was very professional & Nice property was very clean satisfactory to my needs:)
Public storage fairfield is under new management, Gina. She was very welcoming. I immediately felt comfortable. She was fast at getting my paperwork processed. And had a very strong awareness of her surroundings. Five stars.
Nicole was awesome & very friendly!
Excellent service from Jen...!!!
Nicole is awesome. She explained everything in a simple and understandable way. Everything was settled quickly and made our move into the unit so much more easy. Definitely recommend this location.
Jen was really cool helped me out with everything
was quick and easy. will be back when its needed.
Nicole and Jennifer. Are awesome. Very helpful thanx ladys
Jen was fantastic .property was clean.
Excellent service. Hours are perfect. Someone is also there to help out. Nicole is lovely to deal with. thank you for the great service.
Just opened a unit here and was greeted by Jen who was very friendly and knowledgeable. She got through the process very quickly and was very thorough. The facility looks very well maintained, clean, and secure. Glad I chose this place.
I had a beautiful service at Public Storage with Nicole.
My experience is great. Jen was a very knowledgeable and a big help.
I have been with Public Storage for about 4 years now, the staff is very helpful and they keep the facilities clean and well maintained. I have never had any problems with the facilities up keep or rodent problems. I will stay with Public Storage, and I will recommend PS to family members and friends.
best place to get get storage unit in FF! fair prices and the manager nicole is always very friendly and does great job keeping the place clean and safe!
This is something that I normally do not do! But in this case, I must say that I have been with this Storage place for 2 years, when I first opened my storage, I had no idea how much space I really needed, Jennifer on the other hand, after I told her all that I need stored, she gave me the correct size unit for my needs. Talk about customer friendly, well, I don't know about other people, but Im known for forgetting passwords, but I could actually call this storage place after hours, leave a message, and they actually called back to answer my questions. Wow, talk about service! I would recommend anyone to use this facility, clean and friendly staff.
Nicole is a great representative for your company, she greats with a smile and has a way of making my wife and I feel very comfortable. This is my third time using this very same Public storage and I'm satisfied each time. PS, wish the price would go down just a little ;-)
Jennifer was awesome she deserves a raise!
Very helpfull wonderful customer service
Great friendly service from nicole
I loved my first time experience with storage. The staff were very friendly,and also made suggestions on how to protect my property!!!!!
My experience with public storage has been excellent. The manager Nicole has been a life saver. She does her job very well. She goes that extra mile for her customers with customer service out of this world. Makes me feel so welcome everytime I come by. And the feeling of safe with my valuables stored there. She needs a raise.
Have been a long term customer. Have never had any issues. Nicole had always been super helpful. Just met Jennifer and she is really nice. These ladies are great to deal with and talk to, they always keep me informed and when they call to remind me they are not rude. Will always come back love these girls.
Have my items stored there. Have had no problems and I know my items are kept safe. Both ladies that work here (Nicole and Jennifer) are a pleasure to do business with. Property is kept clean. Very happy customer.
I had a storage unit at this facility for a few months then I moved away and my son took over the storage unit for about 2.5 years now. I moved to this facility because my experience with another was unsatisfactory. I have no issues with this one. I live out of state and never have to worry about worry about mine or my sons belongings. The facility is very clean with very friendly staff. Nicole was the first contact person and I just think she is wonderful. She is such a friendly person and a true asset to your facility. I would recommend this facility to anyone that needed storage. I thank Nicole for all she does in making this a great experience for all.
Jennifer helped me in my time of need, so far she has been the best.
Nicole has great customer service, very knowledgeable. Property is very nice and clean
Great service and clean storage units
Just wanted to thank Nicole and Jennifer. Came in to see if there was a size available for my move. Unfortunately at the time they were all taken, however, customer service was great. Unit and property were clean, all my questions answered professionally, and best of all Nicole and Jennifer were very pleasant to meet. Will definitely be coming back to store.
Hands down the greatest Public Storage experience of my life, and believe you me, I have had many. The employees were easily the most courteous people I have ever encountered, and probably the sexiest Public Storage professionals I have ever laid eyes on. Not to mention they knew the answers to pretty much all of my questions. Except when my Son asked which Pokemon Xatu evolved into. They didn't know that one. I had a bunch of stuff to store, and I got it all done. THANKS PUBLIC STORAGE
Out standing customer service. The facility are neat and clean. Nicole is a friendly person with a warm smile. Very helpful.
I had my life's treasures in storage for almost three years. From day one Nicole was helpful in the transition. I never felt uneasy about getting into my storage unit, very secure. As I transition again both Jen and Nicole have been very helpful. Thank you
I recently came to help my cousin move, and as we reached the storage facility to get ourselfs situated, We were greeted with a bright smile as we entered, it was nice and clean. Nicole was very pleasant and patient with us. Her customer service skills and services were very professional and not vague at all. and if i ever need a storage for myself this is where I would go. One of the best experiences I've had!
Nicole was extremely helpful getting me set up at the fairfield public storage and i look forward to meeting her and moving in. sincerely Doug Clapper
Outstanding service, hands down. I had the pleasure of Jen helping me out. I was on a time constraint and she was very eager/flexible to assist and make things easier. Customer service was amazing, she was very easy to talk to and understood everything. Absolutely the best service I've come across! Thank you Jen! :)
Agent was totally organized, knew her product and worked in a timely fashion. A totally smooth business experience. Thanks, Nicole!
Nicole rocks at this storage place! great customer Service and very efficient!
They were fantastic. A pleasure to do business with!!