Public Storage Self-Storage Units at 1224 Old Monrovia Road, Huntsville, AL
Address
1224 Old Monrovia Road Huntsville, AL 35806
Office Hours
Mon-Fri 9:30 AM - 5:00 PM
Sat-Sun 9:30 AM - 5:00 PM
Gate Access Hours
Mon-Sun 6:00 AM - 9:00 PM
Storage Facility Features
Indoor & Outdoor Storage Units

Property Manager Lives On-site

Small, Medium & Large Storage Units
Office Hours
Mon-Fri 9:30 AM - 5:00 PM
Sat-Sun 9:30 AM - 5:00 PM
Gate Access Hours
Mon-Sun 6:00 AM - 9:00 PM
Storage Facility Features
Indoor & Outdoor Storage Units

Property Manager Lives On-site

Small, Medium & Large Storage Units
Close Location Details
View Location Details
---

5'x5'

---

5'x7'

---

5'x10'

---

10'x10'

Outside unit

Drive-up access

---

10'x15'

Outside unit

Drive-up access

---

10'x20'

Outside unit

Drive-up access

---

10'x30'

Outside unit

Drive-up access

---

20'x20'

Outside unit

Drive-up access
Nearby Self-Storage Locations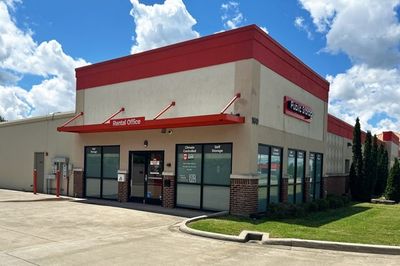 Self Storage Near
160 Chestnut Dr
Madison AL 35758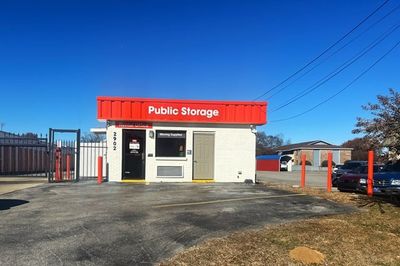 Self Storage Near
2902 Drake Ave SW
Huntsville AL 35805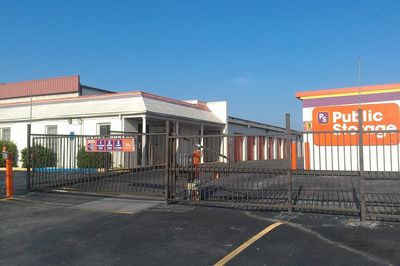 Self Storage Near
3052 Leeman Ferry Road SW
Huntsville AL 35801
Self-Storage Near Huntsville
Resources from the Help Center
See what fits in different storage unit sizes
Northwest Huntsville Storage Units Near State Route 255
Storage units in Huntsville are located just off State Route 255 near Highway 72. Indoor and outdoor storage units are available in a variety of useful sizes. Just look for the Public Storage Orange rollup doors to find cheap storage.
This storage facility is close to the U.S. Space and Rocket Center as well as the Huntsville Botanical Gardens for some fun, local field trips.
Huntsville Public Storage has indoor and outdoor storage solutions to fit your needs and budget.
At Public Storage, You'll Always Find...
Keypad Access

Friendly Staff

Month-to-Month Rent

Moving Supplies Available

Free Parking

Well-Lit Facilities
Reviews
( 359)
Christina is the woman!!! She toured the grounds, showed me my unit, very professional and funny. She needs a raise.
So far I've been renting an unit for a few months and all staff members have been excellent & understanding of my needs and have been very helpful. Great job!
My wife and I want to thank Sheritta for all of her help in assisting us over the last 2 years. She is always sweet and kind and goes the extra mile in helping us.
Sherita the Office Rep was always awesome. Whether in person or on the phone she had a smile and a passion to assist. The storage unit was nice, clean and secure. I will recommend and return when needed. Thanks for everything 💞
Christina was very nice and helpful!
Christina was amazing at offering help and made the renting experience amazing!
Everything went well. Thanks to Christina. We have a new place to store our belongings.
Property manager Dooney was very knowledgeable show me my storage unit helped me decide if I wanted to keep the one I got or get a bigger one let me know everything about the property and was very friendly I would definitely come back to the property and use the storage facility again I plan to be here for at least a year so far.
Friendly people who run this location
Christina and dooney was very helpful today💯👍🏽
Sheritta was amazing !! Great help and very informative your guys gotta good one !
Professional and friendly staff! They deserve a raise!
Christina was a big help to us when moving in She stayed late just to help us find the unit and download the app I highly recommend Public Storage
Christina & sheritta did an excellent job with communicating and making me feel great to store my belongings. Overall best storage facility.
Christina was amazing and very helpful with us today!! Highly recommend
Good place to store your stuff and Competitive
Polite and pressional staff! Mrs Sheritta has been especially helpful and quick to respond
I had an issue with another Public Storage facility across the country and Sheritta worked with PS customer service to get it resolved. Best customer service I've had with PS!
Christina helped me set up my lease so quickly and smoothly! She was extremely friendly and polite. Thanks again Christina!
Excellent service and informational
Sheritta is so kind and helpful! Thanks again!!
This was the best experience I have ever had at a storage unit. Sheritta helped me so much to get a unit. Now I am set for college.
Sheritta is the best Made it super easy and fast I recommend this place
Sharitta was so helpful. I appreciate all the information she gave me.
Well really I was there with my niece and she had gotten hera nice small size Storage. But that storage place had her So stress the whole time she was renting!!!! To Be honest I really couldn't tell you what that was All about,,,,that's one of them MIND YO BUSYNESS OK🤦🤦
Public Storage does a great job hiring nice, professional employees with an awesome touch of hospitality such as Ms. Sheritta ! Although I had my questions and concerns, Ms.Sheritta handled them very professionally. I have not moved in my storage unit just yet, but the customer service alone has me excited to move in.
Sherrita was amazing at helping with everything we needed done! She has EXCELLENT customer service and I will definitely come back because of the service I received there!
Sheritta is the sweetest! She was so helpful with my process!
Sheritta is so nice and very professional. Thank you so much
The ladies in the front office are amazing…
Sandra and Sheritta rocks thank you so much for the information for the easy access into the gate , please choose Public Storage on Old Monrovia for all of your storage needs .
Sandra went over the top to deliver amazing customer service! I highly recommend this location based on that!
First time for EVERYTHING!!! This experience has been AMAZING and EASY because of the help of Ms. Christina! She is AMAZING and I Thank her for EVERYTHING!!!!!!!!
Great experience. I was helped by their manager Chustina, who went beyond to assist me in addressing unique problems I had. I highly recommend this storage facility.
Christina was very helpful. She helped get our door fixed that wasn't working quite right, and she helped me get some heavy stuff to the front gate, even though I wasn't allowed to personally ride in the cart. The whole deal was I didn't want to carry it up to the gate and she was nice and did that for me. Give her a raise damn it
I had an amazing experience, great customer service, friendly and all my questions was answered.
Great place to store your things and the management is awesome . Very friendly and great customer service. Would totally recommend ‼️
I love storing at this location the managers are amazing. Thanks Sheritta and Sundra
Sandra and Christina were very helpful. She downloaded the app for me and made sure I was all set.
This place is conveniently located by my house and the workers there are very polite. I really love going there and speaking to Sheritta Teamer when I'm there. She's always happy to help answer all my questions and she's polite. I 100% recommend this place hands down.
Sheritta is very professional and made my move in so easy. Thanks
Have been using this location for our business for a while now and the experience has been great so far. The team there (I seem to recall Nancy and Sharita(sp?) maybe...)is always helpful when needed and we feel that our goods are safe and secure.
Christina is awesome thanks public storage
The past few months I have been having a hard time getting my autopay to work. I called this location and spoke with Sharita and informed her about everything that have been going on. She's been giving exceptional customer service while working with me to get the issues resolved! Thank you for all you do!
Sherita was Super helpful. I highly recommend dealing with her directly. Great Job!!!
Sheritta was efficient and friendly making this so simple. Thank you
Sheriffs is so sweet and helpful she has helped me with so much in a time span of 3 weeks she's always happy and cheerful and carries a beautiful smile if I could give it 10 stars I would !!
I had the opportunity of experiencing the professionalism of Sheritta and Christinia. They went out of their way to assist me with a matter at a Public Storage location in Atlanta, GA. They are very attentive to details!!!!
This storage facility is amazing! There is a young lady by the name of Sheritta that exceeded beyond and above all expectations. She answered all questions and assisted me in every way that was desired. She served me and my family with a smile, and made sure I was comfortable with everything before I left. I will definitely tell my friends about this storage!
Christina was awesome and helped me get my thing moved in
Sheritta was so nice and helpful thank you so much!!
Great service and got great prices
I love the staff very professional and nice no attitudes when I had questions they where answered my storage room was so clean I seen no bugs also very secure I didn't have to worry about my things getting stolen I love it and I will be back whenever I need another storage if your looking to get a storage room I highly recommend this location!
It was a great place ..the girl who waited on and helped me was top shelf!! Great personality and charming to talk to..i highly recommend..
Thank you seritta for your help and having such an awesome customer service attitude I will always come to public storage always
I recently rented a unit from Public Storage. I highly recommend this place to anyone that is looking for a storage. Sheritta who is the manager was very polite, helpful and professional. I give this place 5 stars.
Sheritta was a great hand of assistance! Highly recommend. Super easy to get the storage and she's very helpful to get you started and situated!
I am very pleased with how helpful Sherita was! Really nice customer service with clear communication. Thanks alot
Sherita was lovely from her costumer service to making sure I did not leave without my unit
There is an awesome young man who is so helpful at this location They call him Noah
Noah was most helpful, kind and professional. Highly recommend this place.
My Wife and I have moved approximately 10 miles from this location. We are staying with this location because of ONE reason. Noah ! He is the most respectful, nice, accommodating individual we have ever dealt with on any level. This company is very lucky to have him.
The gentleman Noah at this facility is the most awesome employee ever
The office representative Christina was very helpful today. With her help I was able to reserve and find right storage unit for myself.
It's okay hadn't had a problem
Super easy and convenient!! Noah in the office was super helpful!! Will definitely rent from here from now on!
Outstanding customer service. I had to stop by to take care of a storage payment issue and Noah couldn't have been more helpful. He answered every questing I had and helped make the process a breeze
Noah was extremely sweet and helpful. Really liked talking to him!
Outstanding service from Noah and Christina! They made the process very smooth and seamless. Absolutely recommend!
Noah was very courteous, and knowledgeable. Top notch
Noah was very helpful and friendly! Would recommend them to everyone! Thanks Noah for your help!
Noah was very professional, helpful and just courteous. Public Storage Company I would hope has other other employees who are this kind and courteous and professional. I will always recommend this company to whomever I contact.
Thank you Public Storage for keeping my items safe for 20 yrs. Thank you Noah and Sheritta for great customer service.
DO NOT WASTE YOUR MONEY. This facility has units continuously broken in to, staff waits days to notify owners, does not comply with subpoenas for cameras, what they end up providing is useless because they advertise false security measures. Do not rent with this particular location, rodents, mold, theft, etc. I have utilized Public Storage and am so disappointed with this particular property that I refuse to pay them with ever increasing rates on a unit that was broken into and left unsecure for days prior to notification. They are now continuously calling regarding an auction of my unit after only 1 missed payment, and this month as well because they refuse to cooperate and I am out of state, so they will not bleed me dry anymore. Mind you, I reached out to make arrangements since I was recently hospitalized with a heart attack, it's a Pandemic and I work in the death industry, but no efforts were truly made to keep a long term paying customer not provided adequate and advertised services happy.i requested appointment calls multiple times with management. Then I would get a generic call from the same girl and I would remind her I requested that call, was assured she had meeting that day with District manger, yet no one calls other than this Brianna girl. The insurance is a joke. Security, non existant, and detective on my case warned how often multiple units are broken into here. Never a resolve. I told them today to have fun with the auction Feb. 26th. No apologies were ever made, and my rate continues to go up the longer my invaluable are stored.. The longer you rent, the higher your rate goes up!! Doesnt make good business sense. Employee turnover is high, and when dealing with the break in was told by employee that previous employees have also stolen from units. When I lost my key to my personal lock from a previous public storage unit I was informed I would pay ridiculous rates for their own approved locksmith, yet someone else can be able to cut open my lock, rummage my unit which was so full you couldn't stick your arm in once the door was open, given the time to clear out essentially a 4 bedroom house, based on investigator photos they went thru EVERYTHING. All valuables were stolen, unit remained open FOR DAYS to the elements including a big storm, and then they put 2 locks on my unit(as if an extra lock will prevent another breakin.....) And yet again to access I would have to pay fee SCAMMERS. There is nothing valuable in there other than pics of my kids to myself. Everything that was left after SEVERAL HOURS OF A BREAKIN such as furniture and clothing has been ruined. I hope and pray whomever does or if someone purchases unit 520, they don't waste more than 5 bucks, because monetarily you'd be lucky to get that back. STAY AWAY FROM THIS LOCATION.
Noah was courteous and very helpful. Highly recommend this storage facility.
Sheritta gave great service!
So happy Sheritta was here to assist me today, she was a big help.
Nice place to store Sheritta is a great worker
Noah was absolutely great; really went above and beyond to help us in every way!
Noah was very helpful and went above and beyond to make sure we had a great experience. Thanks Noah!
Came in and had a great experience. Noah really took care of us and made sure we had everything we needed. He was really nice, helpful and we enjoyed doing business with him!
Noah is genuinely such a kind hearted young man. Also a very diligent worker for this company
Noah is a sweetheart!! Very helpful and so kind!! Answered all my questions. Employee of the month😊
I just moved into my unit at Public Storage and was impressed by the ease of booking the unit and the customer service received. After reviewing the local market, I found the rates were very competitive which drew me to booking with them. Upon my arrival, I was greeted by Noah, the gentleman working the counter, and was extremely satisfied with his help and explanation of the process and costs. He ensured I had all of the documents needed for my military voucher and gladly walked me to the unit to ensure it was to my liking. He even made it a point to oil the door, because it had a minor squeak/tension point. So far, I am extremely satisfied with the services received and would highly recommend Public Storage.
Had a great experience as always thanks to Noah he was so friendly and extremely helpful!
Sheritta was very helpful and informative. The space she recommended was exactly what I needed.
I've never rented a storage unit before but Noah helped me decide which size I needed. When I'm ready to move I will rent here.
The facility is nice and the prices are fair. Noah was able to answer my questions and was very nice.
Today was a long day but I went to public strong and Mr.Noah made my day he did a great job and also got me exactly what I needed thanks so much.
Noah was very helpful and made the process easy and quick.
Great customer service and very knowledgeable staff !! Would recommend, Noah was super helpful
it is a very good place to store things such as furniture, business things, household things, work materials I think it serves to store different things according to your needs..... es muy buena lugar para guardar cosas tales como muebles, cosas de negocios, cosas del hogar, material para trabajo, creo que sirve para almacenar cosas Segundo sus necesidades.....
Terrible service went there and started unloading my stuff I finish look at unit it was a lock on I told them it was on there and I needed it off they then stated they can't get it off I would need to get a lock cutter and do it my self I requested a refund almost a month ago still nothing never again will I rent from this terrible establishment
We appreciated Noah help made it easy and simple. Thanks Noah
10/10 would recommend. Noah was very friendly and he answered all the questions I had. He was very helpful and I would definitely recommend this place to my friends and family.
I went to check on a storage unit to rent short term,found the outside to be very clean,also Noah Roberts was very helpful, and friendly. I will recommend Public Storage to my friends as well.
I was looking to rent a unit.. I myself am new at this so I had many questions.. Noah took his time on explaining things to me, such as giving me prices on not only the unit, but boxes etc there in the office. I have to say he helped my stress that day by being very helpful..I will be renting a unit there next month!!
Clean, safe space to store your belongings. Noah was very helpful answering all the questions I had. Thanks!
The manager was great and attended to all my storage needs with prompt and courteous service. Couldn't have asked for a better storage experience.
Excellent very nice people very respectful love it keep up the great work 👍 wish I could have gave you a 10
Tyler makes feel like I'm his only customer. Great special attention!
The customer service at Public storage was simply awesome and very helpful when it came to moving out. Paris is awesome n very resourceful. The best👍😎
Paris did an AWESOME job at getting my unit together ! Very professional and energetic ! I will be back here soon !
Paris was very helpful and I enjoyed my storage here. Thank you guys 😀
Came to buy boxes and Paris was very very helpful and would most definitely recommend to family an friends
The rent increases are pretty aggressive. I first rented my unit for $66.60 in November and rent is already up to $86.00.
Paris was such a great help and the process was fast and simple!
Parris was lovely and very passionate such a great help
Paris was amazing she helped us find the perfect fit for what I needed. Would definitely recommend this public storage to anybody.
Paris was extremely helpful and very nice. All my involvements with staff have been great.
Beth and paris are the best!! They have great customer service! And we will def be back 💙
Very nice! Highly recommend
Great customer service. Paris is the future of customer service.
I had such an AMAZING experience! Teamwork and professionalism definitely results in great customer service experience! Parris and Beth went over and beyond taking care me on finding the right unit for my needs. They asked questions, VERY knowledgeable, and wore they masks making me feel very safe and comfortable. If your looking for a good experience on finding a storage unit please go visit this dynamic duo.
Thank you soo much Paris & Beth for making my experience a good one. They were very informative and had great customer service. I will be back at this location ☺️☺️
Beth and Paris were very friendly and informative. They gave me great customer service. Thanks.
Beth and Paris had the best customer service! They were so polite and helped with all my questions. I would def recommend 👌
Beth and Paris were awesome!! Fast and friendly customer service. They were able to answer all my questions with ease! Would definitely recommend this location
Pairs and Beth were super helpful and super informative. Thank you
Beth @ Old Monrovia Rd Hsv.Al .is the perfect example of customer service.Thanks Beth for your service.
Tyler was cool, professional, and gave great service!
Great Customer Service Beth and Tyler were very helpful with answering all my questions and concerns, i would definitely recommend Public Storage
Thank you Paris for great service and kindness and accepting my application. Excellent service.
Tyler was great when I came in inquiring on prices! Super nice and helpful!
The manager was very helpful and very nice! Getting everything together was a breeze!
Great space!! Great employees, Tyler & Paris 👌🏽
Pamela was an excellent worker and really helpful
Tyler & Kimberly was Awesome at the storage Unit...OMG they were so sweet & kind...we laughed Alot🥰🙏 Keep Up the Great Work Guys 🥰Miss.Woods Unit 742
Tyler and Kimberly were great would highly recommend to anyone very pleasant experience
The nicest people work here.
Pam was a pleasure and help me with everything I needed! Will recommend for the future.
In and out with no problem
Awesome staff with great attitudes. 10/10 will store again.
Amazing customer service!!!! I highly recommend using them.
When we went Tyler was the guy that helped us and it was fast. We didn't know what we needed and he was very patient and knowledgeable. In and out.
Super helpful, affordable, a d right on time
Great help and practiced Social distancing properly in the midst of these unusual times. Kimberly was great help in explaining all the ins and outs and how to save money. Thanks Kimberly!
Definitely overpriced and false advertising. $1 for the first month is false. Only had the unit one month. Moved out on the first of the following month and still had to pay $30. First and last time.
Good location and excellent service in all honesty and Pamela was a great service
Tyler helped me get a unit in an easy, friendly process.
Tyler and Pamela were great best service and very nice ..
Pam was wonderful I wouldn't have it any other way she explained everything clearly I left with no questions!
Great storage place with many options.
Tyler is the best very polite!❤
My experience with the Public Storage on Old Monrovia Rd in Huntsville, Alabama has been AWESOME. Tyler the Customer Service representative has and is ALWAYS Courteous, pleasant, professional and efficient. I will recommend this location to EVERYONE I know who's ever in need of your Service.
Pamela and Tyler were awesome and so easy to work with! I highly recommend this location! 😊
go down to public storage tyter can take u get the storage u like could fix ur need
They are scammers. I only needed the storage for 2 days and they charged me for a full month storage fee. And they also have rats in units
Pamela and Tyler, outstanding job. Well informed making it a great experience.
Tyler and Pam are very friendly and pleasant
Great service! Tyler was very helpful and made sure that everything was taken car of.
Easy check in, Pamela was great
Had a great experience very friendly thank you Tyler
Tyler is very customer friendly and knowledgeable! Great job!
Pamela was amazing. She help create and extremely pain-free experience and I had my unit in minute. I'm very satisfied with the transaction as a whole.
Pam was very informative and quickly helped me get a unit here. She also recommended humidity beads( I cant remember the actual name) to help prevent mold.
Property is clean and staff is friendly
Property manager pamela was very nice and helpful
Tyler provided me with excellent service he was very polite and gave me speedy service. I'd recommend him every time.
Tyler and Pamela were both very helpful. Was not really sure what to do (first time using a storage unit) and they helped explain my options and were very straightforward.Thanks!
Kimberly was very helpful in helping me find a space! Greatly recommend!
Pamela is awesome! Everybody was so helpful and friendly :).
Tyler was a good guy, great help
Tyler and pamela are really great. They will help u with your storage space
Kimberly was awesome and big for me and my kids
Kimberly tyler there was good to me
The staff at this location are simply the best! Tyler made the entire process as quick and painless as possible. I walked in needing a storage unit ASAP and had exactly what I was looking for in under 20 minutes! Check them out!
Kimberly was awesome! She was very helpful and very knowledgeable about the storage information! Great job! I'm satisfied!
Kimberly, and Tyler gave great customer service!
Great storage facility and wonderful service from Tyler. I had such a good experience in this facility. I would definitely recommend this to my friends and family.
Tyler amd Kimberly are amazing people to deal with! Thank you for all your help.
The staff is awesome, They are always easy to work with. See Tyler, or Kimberly for any help needed.
Tyler and Kimberly were very nice and helpful! Made everything very easy and very friendly. Would highly recommend.
Kimberly and Tyler were very friendly and so nice. Thank you!
Tyler & Kimberly were great! Fast, Fun, & Friendly and made my process so easy. I truly enjoyed my experience every time I walk into the Public storage location off Old Monrovia located in Huntsville, AL! These two are the type of people you should have at every location! Thanks , Duane Jones
Tyler goes above and beyond when it comes to customer service. Nice, safe, clean establishment conveniently located and great prices.
Tyler And Kimberly were wonderful today! Very helpful would recommend them to anyone!
Tyler and Kimberly were very helpful, friendly, and professional. I highly recommend renting at this location!
Tlyer and Kimberly was great go by and see them please
Public storage is great! Security is awesome, I never have to worry about my things. Tyler is a great guy to work with!
Tyler, He is very helpful with the whole process and the sweetest person you should get your storage unit from Public Storage.
I had the pleasure of working with Tyler to reserve my storage unit. He was very knowledgeable about his job and got me in and out very quickly. I left there with the perfect size unit and a smile on my face.
Great people exception service
Ask for Tyler and Pamela! Great service!
Excellent customer services from Tyler and Pamela.
Tyler is the best person. Great job Tylor..!! Thank you.
This is the biggest scam going. They have a sign out front that reads $1 first months rent. Then they tack on all types of fees and tell you things that are not true just to get you moved in. I paid almost $70 for the "First month's" rent and then was told if I do not use an entire month I would be prorated by the number of days used. I then went over the 1 month which began on MAY 30, 2019 and was told I would have to pay $12 for the 29th-30 of June if not out by then. Then I was told that if I stayed beyond that date that I would be charged at a prorated amount for the days I might use if I don't stay another full month. Rent is due on the 1st, so again this is a lie because they charge you a full months on the 1st. Now today is the third and they are saying they put a lein on my unit account and now I owe 1 full months rent, a late fee and a lein charge all totaling $283......SCAM SCAM SCAM!!! By the way, today is just the 3rd of July and my belongings have only been in their storage unit for 34 days... with the $1 first month plan. To Boot Tyler is very rude and condescending when talking to you and gets upset if you get frustrated and quote back to him what he said to you and wants to end the call. I work in customer service and this is definitely NOT how you treat customer. My industry gets a bad wrap considering how the SELF STORAGE INDUSTRY (PUBLIC STORAGE) treats people and lies to you all in the name of a buck. If I could leave a 0 star REVIEW I WOULD!!!! MOVERS BEWARE!!!!!
Tyler and Pam have really helped me with my storage unit and helped me get a really good deal on it. Definitely recommend.
Pamela and Tyler was so wonderful to me today.
Tyler and Pamela we're phenomenal with making ng this transaction easy while providing all the right information.
Was greeted well today by Tyler. Helped me out with some great rates. Showed me around and was very presentable, nice place to rent out.
I had a great experience Tyler. He was very helpful and I was able to set up my new storage space quickly.
Beware of Public Storage on Old Monrovia Road in Huntsville. I rented with a "teaser" rate to upgrade to a larger space (not the $1 promo), and asked about rate increases before moving in. I was told the annual increase was usually $5 a month, never more than $10 a month, so imagine my shock when the rate increased almost 50% after only 4 months - unbelievable. I moved out after just over a year, and discovered my free bonus: a cockroach infestation! Lucky for me, my boxes were sealed tightly, but I've never had cockroaches in my life, and it's been a real challenge to finally get rid of them all. I'll never rent from Public Storage again, ever, and I suggest everyone else stay clear of them, too.
Tyler & Pam was great, quick fast and easy.
Tyler was awesome! Super friendly fast service. Highly recommend!
Tyler gave us excellent service. He took care of all our needs and was beyond Considering. This place is perfect!
Tyler was great fast efficient. thank you!!
Very helpful and friendly. Pamela was very informative and I got what I needed.
Tyler was a great help with me and my mom, I really recommend them!
Tyler was a great help to me. He was very kind and had excellent customer service. I would recommend him if you need detailed service.
Jason was very helpful and got us the best deal that suits our needs. He was very professional and answered every question we had. Very fast service. Definitely would recommend this location!
Tyler was a great help with all our moving needs, thanks Tyler
Pamela was great! She walked out into the rain to ensure my unit was satisfactory and then made the rental process easy. On moving day I needed to upgrade to a larger unit. They had what I needed and allowed the change to be made without problem; I think the larger unit was even cheaper. I would definitely recommend Public Storage!
Decent prices. Good maintenance.
When I was just about to to loose everything, You helped Me save some of My very special things. That really meant a lot to Me then, and now . Thank You Tyler !!!
Very clean and the staff was helpful. Tyler helped me check in and showed me my new unit today. He was very knowledgeable and helped me figure out just what I needed.
Tyler was a great sales associate. He was very helpful and went above and beyond to assist us. He even gave my daughter and I a ride in the golf cart to our storage and helped me pack some stuff away as I was limited with a baby in my hand. I would recommend storing your items here.
I had a great experience with the setup of my unit. Staff was super friendly and were more than helpful to meet my moving needs. They answered every question I had with patience and kindness. Could not ask for more!
Great Customer Service!!!! Terrance Herrington did a great job helping me with all my storage needs!!!!!
Jason was great he did an awesome job of making our transition to put our belongings in storage. He did every step of walk through with us from follow up to viewing the unit and making sure we had the size that we needed.
This place is pretty run down, it needs a makeover!
I've had nothing but good experiences. The property staff and their leader have all been fantastic even when I have been frustrated with them.
still a great location! I will make sure I recommend all my friends and business friends here to the Old Monrovia location!
staff was very helpful & informative
I was honored to have a spectacular experience with Pre'Knechia. She was extremely nice and I will definitely be keeping my belongings here. I advice anyone to use them. Great company and staff. Thanks for a great job.
Jason was the best I went to store my trailer and it didn't fit in the one I rented and it was 15 mins before closing and Jason got me another unit made sure my trailer fit and transferred me out with no problems at all. Go see Jason he will definitely take care of you.
I was really having a hard time with family death and feeling ill and Jason at the Monrovia branch 20229 call me and helped me, really made my day thanks for being you.
Excellent service and nice friendly people. Jason made the renting process super easy.
I was assisted by Jason at this storage facility. He was very courteous, friendly, knowledgable and professional. The premises are clean and well maintained. Very convenient location.
Great place for storage solutions.
This place was really great the guy that works there named tyler was really kind and knew what i needed for my belongings i highly reccommend this place to anyone looking for a good storage unit and great customer service.
Met Pre'Knecha. She was at the customer service desk when I came in. Very helpful and one of the sweetest customer service people I've ever dealt with. Would recommend this location to anyone interested in a storage unit
BEWARE!! Bad Business Practices!! If you don't pay every dime you owe Public Storage these people will hold you hostage and lock you "OUT" of your storage building; Is this legal?? This is the story. On 9/16/17 I went in and paid $79 on my over priced 10X10 unit, $5 was for the late charge and $74 for the unit. I was told by the manager whom took my payment that I owned $15 in additional late charges, I told her I would pay the extra when I next paid. She then informed me that if I didn't pay the $15 before the end of the month then I would be charged an additional $51 by the State of Alabama for some reason. I said WHAT!! Now little did I know and the "MANAGER" didn't tell me even after I dropped a bunch of money on this bunch that I WOULD BE LOCKED OUT UNTIL I PAID THEM $15! I had some junk to put in my building so I drove to the gate and started entering my code. At the exact same time a woman was coming out of the gate. I did not have any idea that my code didn't work until I was on the way out. My code didn't work!! I couldn't get out of the gate. I was locked in just like prison. I parked at the gate and went in to the office. I was told by another woman that my code didn't work because I owed $15. I was Livid! If I owe my mortgage company $15 I'm not locked out of my home; if I owe $15 on my auto loan they don't repossess my car....but Public Storage can lock me out or in my case lock me in the gate for $15....NICE!! I told the woman I would leave my truck at the gate until my code was made active. She said she had no control over the lock out but it was company policy. I demanded to talk to her supervisor. The woman called her supervisor (Jennifer W. at the main office) and left a message along with my cell number. I went and sat in my truck and waited for Jennifer to call. After a few minutes the woman that I had vented on came out to inform me that Jennifer at the home office was at a birthday party and she didn't work on the weekends she would call me Monday...and of course Jennifer never called me.....nice customer service huh? The woman offered to let me out, I then decided to pay the $15. My business is obviously not important to Public Storage. I'm glad that I found this feedback form in my packet. The Public Storage feedback form reads "give your opinion on Google; help others make a good storage decision" If you request positive feedback then Public Sorage needs to treat their customers fairly and with respect. I made known when I paid my rental fee that this would be my last month. Public Storage doesn't need business anyway. Renter Beware!!
I would definitely recommend this place to anyone I know. The staff is extremely friendly and went out of their way to help me with all the questions and concerns I had when I was renting my first storage unit. Not only that both employees I spoke with were very knowledgeable and offered up several unsolicited tips to help me protect my belongings from any damage that could possibly occur while they are being stored. If you need a hassle-free storage unit, this is the place for you. Guaranteed!!! 2 thumbs, way up!!!
Tyler and Pre'Knechia were extremely helpful
I had a great experience here. The person who helped me, Tyler, was very helpful and really made my experience with public storage as pleasant and easy as possible.
My proper had been here 10 months I have not have any problems and in a Employee very helpful Tyler and Pre'knechia are doing A great job Keep up the good work
I had a great experience with you guys. You were always nice every time I came in and had great customer service. I would like to personally thank Tyler and Pre'knechia for their help. I would recommend anyone to you guys.
Great service, Tyler was a great help, finding the best storage for my stuff and my money. A+++
Carolyn was amazing!! She helped me find a unit in the size I needed and all the moving boxes and tape. She cleaned the unit before I moved in because of spider webs and really went above and beyond to help me!
Donna took the time to go over everything with me. Very Professional
I needed a 5x5 unit ASAP to store my belongings... luckily, they had one tucked away, which I was able to purchase within the same day. Pre'Knechia, the property manager, was exceptionally friendly and even helped me transport my belongings to my unit despite inclement weather. I also appreciated the professionalism and cleanliness of the office, thanks to Tyler. Donna was more than happy to show me the unit, (bless her heart, in the pouring rain) and was careful to reiterate the terms and conditions of my purchase. Would definitely recommend any college student like myself to store with Public Storage on Old Monrovia!
To whom it concern, We have had several storage units over the years in varies states, but I must state the expectations at the location and staff to include, Donna, Tyler, Pre'k has far exceeded the heights that we were looking for within a location to store our personal valuables. I believe the atmosphere demonstrated by the staff has afforded us the peace to continue our storage unit without feeling the urgency to exit our valuable within a particular timeframe, because Donna and the staff has made us feel as if our valuable were at home and the professionalism and length of details have been explained to us on a number of occasions i.e. late fee, gate time etc. We feel extremely pleased and will highly recommend this location and hopefully public storage has this same atmosphere at all locations and this isn't a singular event, but if this is the only location that has this form of atmosphere, I would highly recommend duplicating this location and staff nationally. Thanks, Corey & Dana Jewell-Taylor
The staff at Public Storage was very friendly. Pre'Keisha, Tyler and Donna were all helpful in finding the right space for my son's storage needs. Thank you again.
Friendly and timely. Would recommend to a friend.
Terrible service!!!! I wouldn't recommend no one from an foreign country to buy an storage from public storage on Old Monrovia Rd. They cut my lock off when I wasn't even behind on a payment they wouldn't let's me in my storage to get my medication out I was having an asthma attack right front of the employees and the District manager her name is (JENNIFER) guess they thought it was funny because laughing at me when I walk away when I couldn't hardly breath. The employees are ruled they lied to me and the cheated me out of money that I didn't even owe them.
I Iike this place it so secure and the costumer service it awesome. Donna she so helpful
I looked into getting a 5 by 5 rental space to keep my overflow of lawn tools. The two young ladies I Donna and Prekechia were so helpful.
When searching for a unit Lyna was very knowledgeable in what to store and how to pack a 10 x10 unit. She asked if I needed any supplies to pack or store for the unit that would be available at any time.
I had a move in date reserved. I printed the confirmation and after I had received 2 reminder courtesy calls went to get my storage on schedule and on the date it specified. I had rented a trailer and was ready to move. When I went to the office to do the paperwork I was told that they cannot honor my printed reservation and price and tried to get me to pay more money because their prices had gone up I tried to call the District manager Nathan and his assistant Jennifer and also send him an email but they did not return my calls or answered my email. Finally a very helpful and courteous office employee Carolyn went out of her way and called me couple of days later to try to partially honor the agreement. I then decided to go and sign the contract. After completing the paperwork and paying the fees I went to put a lock on my storage. Unfortunately I saw that there were leaks. She showed me another one and that had leaks also. Not to mention the security gate was still out of order and in open position as it was 15 days ago when I first went there. So anybody could have access to the units. Finally I decided this place, besides being a very, very poorly managed facility, would probably cause damage to the items if stored there. So after all this hassle I ended up cancelling the agreement before any move in and waiting now for my money to be refunded. I'm really sorry to have to give bad reviews to a place of business but I feel it's justified in this case and hopefully they'll clean up their act.
Lyna Austin answered all my questions and she was very pleasant ad well. Keep up the good work!
What an amazing experience! The property manager, Lena, was amazing & very helpful to work with. She made this experience a pleasure!
Very friendly and accommodating! Carolyn was outstanding!
Over the phone we were told the total charge for the unit would come to 52 dollars due to a 'special' they were running- once we arrived we were informed of the administration fee, lock, and mandatory insurance fee- the total went up to 80. We were told that their policy keeps them from discussing the fees over the phone. If someone in the healthcare field can discuss my health insurance with me over the phone- why wouldn't an associate at a storage place NOT be able to let me know that I HAVE to pay for renters insurance? I will tell you why. They want you to bring all your crap that you have to store up there to the unit- only to find out its almost double the cost- but you're already there, so surely you'll pay more. If you go through them I recommend you ask about these fees to clarify exactly what it will cost you. Good luck.
Miranda is one of the most patient, caring, and understanding person. She was incredibly helpful, quick, and very responsive. She made my move flawless and I would recommend this public storage to anyone. The storages are clean and the accessible hours are very convenient. 5 stars!
Tiara was very helpful, professional and friendly.
This place is way too expensive. $147.00 per month (insurance included in that) for a unit that would barely fit my Honda Civic had I decided to park it in there. THEN...they don't answer the phone. They say you get your last month rent prorated if you schedule your move-out in advance. I guess you literally have to go up there and schedule it in person because I tried to schedule it in advance several times only to not have anyone answer. Now the company has robbed me of over half a month's rent. I'll never go back and I am surprised there are so many positive reviews for a storage unit place. Also, they keep the garbage area locked so you can't throw anything away.
I had the very best experience because Robin really really help me when i desperately needed it it was fast and covienent when i had to switch to another storage unit she took me straight to it and she made me feel welcome everytime i visited the store when i was nervous and scared thank you Robin from Emma Harris you are the best
Nice facility with reasonable prices.
Excellent customer service! Miranda made the move in and rental process a breeze. I would totally recommend this facility to anyone who needs a little extra space to rent.
I highly recommend this place because the service provided by Miranda is superb. Come check it out
First time renting a storage unit, Miranda was very friendly and eager to help. 10/10 would rent again!
Great customer service ever! Thank you Miranda for your help!
I needed to reserve a unit on very short notice. Miranda Hampton is a lifesaver. She is very polite and welcomes everyone with open arms. I recommend this storage facility to anyone. The facility is extremely clean and Miranda has excellent customer service skills. Keep up the great work and thank you so much :)
Miranda was very friendly. I enjoyed riding in her electric cart to look at the room I was renting. The whole process was quick and easy. If you need a storage room in the Huntsville area I can recommend this one.
Miranda did an awesome job on letting you know what all that need to be paid how to keep it up she's very polite courteous and everything else. I will trust and Miranda again when it comes to getting a storage.
Just want to say what a pleasure it is to deal with Miranda. Always a positive experience.
She did a follow up call NO ONE EVER DOES THAT!!! share was also very helpful and thoughtful
Staff (Miranda), VERY helpful, courteous, friendly and accomodating!!!...
Miranda is excellent. She is a true professional and knows her stuff. She is proactive, and in my case, she took care of an issue before it truly became an issue. I walked in the door, and she had everything worked out suburbly. She got me set up quickly too. Moving is already stressful, but working with Miranda at Public Storage absolutely was not. Nicely done Miranda!
I got locked inside the facility TWICE during normal gate hours. It took me 3 weeks to get a hold of a real person at the corporate office. All the district manager offered me was a credit towards my future account balance. (Because I really wanted to get locked inside a third time). The DM said he would give me a partial refund, but that the corporate system wouldn't let him and there was no one else above him I could talk to. I will never use public storage again.
Great staff, great price, location seems very secure
Came in and made a payment and your young ladies Miranda and Shelby are awesome..they were kind and very professional..Excellent Employees..Hope their being taken good care of cause they deserve it!!!
Good Afternoon I Would like to Thank All of my people at Public Storage! Youve been amazing! Especially Doug & Shelby!!!😆😃😃😃😅
Shelby was alot of help and fast
Extremely friendly, fast, valued my time.
Excellent customer service Miranda did an excellent job great storage company
Shelby provided us with A+ experience.
Miranda you are very kind and helpful. I didn't know how n where I would get my stuff moved in 2 days and you made it happen for me! Best customer service award goes to you! Thanks again love
Shelby delivered great customer service ! ! She answered all my questions and concerns . I would recommend this storage to anyone!
Karen and Shelby were very professional. Karen was able to show me how to save money on my rental units. I highly recommend public storage for your rental needs.
Karen and Shelby are the best. You rock!!
Karen was excellent she showed me which size storage i needed for a good price thanks public storage
I was impressed with the customer service I received by Jamie and Whitney. They made my day and the entire experience enjoyable. I would recommend public storage just based on these 2 ladies alone.
I came in with my son to help him rent a storage. Whitney was such a huge help and I couldn't have been more impressed. She even called to make sure moving in went well and asked if I had any questions. I will refer everyone to this public storage. Thank you Whitney.
Excellent Service!!! Clean, Friendly Environment!!! 👌
Whitney was such a big help! She helped make my move very easy and if I need another storage in the future I will be sure to come back.
Excellent service. Thanks!!!
The customer service was great and I will refer everyone to this
Stopped for the $1 special sign, very friendly and courteous service will be needing storage in a few month, will defiantly be coming here
I Stopped by this location on a whelm last Saturday needing boxes to start my move. The guy and the lady who worked there walked me through the options and the prices and specials. They were both very professional and helpful. I would recommend this Public Storage
Brad was the most helpful guy. I love how quickly and efficiently he explained everything. His positive attitude and knowledgeable skills made the whole process easier. My family and I recommend using the Old Monrovia rid location for all your storage needs.
Awesome Customer Service. Very Nice Employees.
Excellent and fast customer service and spacious storage units at affordable rates.
Called after online booking and nice when signing for unit. Helpful with any questions I had and the unites was clean.
My experience with Whitney and Brad was great. They were very professional, showed me the different sizes of storage units that were available and answered all my questions. I left feeling like I received the best customer service ever!!
Old Monvoria public storage is where I store my furniture I was in the need to find some place fast, quick, and available thats when I came across the one on old monvoria its not to far from where I live now and the customer service was really great Whitney Jarrett inform me of alot of details and more told me about the deals they had going on and what spaces were available and that I get to use my own lock it was a great experience and I am always welcome with I smile when I come in there.
I rented a unit here in March. The customer service I experienced was wonderful . The staff is very knowledgeable , courteous , and attentive. Awesome!!!!!
Very professional, efficient service
Amazing. I was sold with the great customer service by Whitney.
I was very impressed with a young man at this Public Storage facility today. I was greeted with a smile and every question was answered with a kind voice. Everything was explained to me in detail. I was very well pleased with this young man. Brad I really appreciate your kindness.
Great service and facilities. I was very pleased by the friendliness of the staff. Whitney was extremely helpful and courteous to me. She easily answered any questions that I asked her. Great customer service. Their prices and facilities are better than competitors. I had a great experience with the staff and will definitely continue doing business for a long time.
Taja and Whitney are great to work with and I will continue to do business for a long time!!
Karen was very very courteous and helpful
Rented a storage unit from store 20229 on Old Monrovia Rd today in Huntsville, Al. The experience was a nice experience, and Taja was most helpful, prompt and courteous. My 80 year old mother was with me and she had a leg issue while we were there and Taja invited her to sit in a chair,T aja was the friendliest employee there at the present time and gave good service. If all your employees were as friendly you would have a 5 star rating. Give our thanks again to Taja. Sincerely, Christina and Jane Souther
Friendly, courteous staff. Reasonably priced. Very secure. Highly recommend to anyone needing storage space on a budget.
First time user.. Great service. I will use this storage again and I recommend any college student that is looking for a good storage place for storing dorm room stuff to check this place out.. You will have a minor bug problem but that's fine.. Just shake the bugs out, pack up and go. Lovely staff by the way!
I rented multiple units from this Public Storage facility in Huntsville for a short term storage need. The price was better than other local competitors. I found the staff and facility to be exactly what I needed. It was quick and efficient to rent the unit and access it any time I needed to move, store, or inventory our furniture. This is my first time to rent a storage unit from any company. I'm very pleased with the service and facilities at this Public Storage.
Karen did a great job on helping me find an affordable storage unit in the area that was most convienent. It was a pleasure doing business with this company.