Public Storage Self-Storage Units at 3010 S Crater Road, Petersburg, VA
Address
3010 S Crater Road Petersburg, VA 23805
Office Hours
Mon-Fri 9:30 AM - 5:00 PM
Sat-Sun 9:30 AM - 5:00 PM
Gate Access Hours
Mon-Sun 6:00 AM - 9:00 PM
Storage Facility Features
Climate Control Storage

Indoor & Outdoor Storage Units

Small, Medium & Large Storage Units
Office Hours
Mon-Fri 9:30 AM - 5:00 PM
Sat-Sun 9:30 AM - 5:00 PM
Gate Access Hours
Mon-Sun 6:00 AM - 9:00 PM
Storage Facility Features
Climate Control Storage

Indoor & Outdoor Storage Units

Small, Medium & Large Storage Units
Close Location Details
View Location Details
---

5'x10'

Outside unit

Drive-up access

---

5'x5'

Climate Controlled

Outside unit

24 Hour access

Outside unit

Drive-up access

---

10'x20'

Outside unit

Drive-up access

---

10'x25'

Outside unit

Drive-up access
Nearby Self-Storage Locations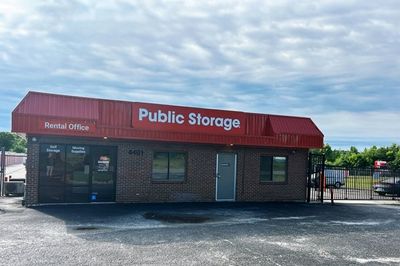 Self Storage Near
4401 Puddledock Road
Prince George VA 23875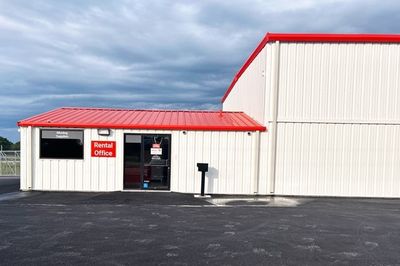 Self Storage Near
23150 Airpark Dr
North Dinwiddie VA 23803
Self-Storage Near Petersburg
Resources from the Help Center
See what fits in different storage unit sizes
Petersburg Storage Units Off Route 301 Near I-95
Petersburg storage units are conveniently located off Route 301 near I-95.
With Richmond just a half hour away, you can store your stuff and be exploring Libby Hill Park, The Poe Museum, or Maymont Japanese Garden before you know it.
At Public Storage, You'll Always Find...
Keypad Access

Friendly Staff

Month-to-Month Rent

Moving Supplies Available

Free Parking

Well-Lit Facilities
Reviews
( 357)
Manager Liszt is so sweet and very professional. What great service today.
Manager Lizzy promt in assisting me what a great service
When we tried to move our furniture out we found one of the doors broke. Couldn't remove big stuff. Last storage had a snake. Nothing the can do about it. Was able to get our stuff out on the 31st. Calling for us to pay for August. Very unprofessional especially on the phone. Never again.
Great work, very pleased with facility and customer service
I would recommend Public Storage to everyone. The property manager April was great at explaining how it all works and was so easy to talk to. Very helpful.
Hustled me out of 226 dollars for a unit sitting on a curb. I couldn't even get my vehicle in. Then won't even transfer me to another property how rude of a company. Never again
Lots of unique tools. Friendly staff. Knowledgeable of items location. Pleasant atmosphere.
Ashley is always a great person to deal with. She is very friendly and helpful.
This review is more dealing with the business practices of this company. Public Storage should do away with the no proration for partial use of a unit after the first month/30 days. This policy, in effect, allows Public Storage to rent the same space out to two different people concurrently. This is an unscrupulous business practice because one party is being charged for a unit they moved out of and are not utilizing. Being charged $180.00 for eight days of use is excessive. In addition, pay close attention to what you are being charged for, after explicitly telling them that I don't want their insurance they charged me for it. I'm still waiting on that refund after several days. My advice, try another storage company. UHAUL is less than a half mile away from this particular Public Storage location.
Very good (5) star service. Ms. Lorraine is AWESOME! Would definitely recommend!
Lorraine was so helpful and friendly!!
Ms. Lorraine was awesome and very professional
I called the location today on S Crater Rd Petersburg Va and Laura assisted me she was so pleasant and easy to talk to she made me very at easy and comfortable thank you Laura for you professionalism and good spirits KDouglas unit 79
Mrs Lorraine, show excellent customer service skills and was very helpful in providing information of any question or concerns that I may have had...Thank you again Mrs. Lorraine
I had to pay 100 dollars to a lock smith to clear my storage drove 4 hours with uhaul they only cut locks one time a month after the 20th of each month raised my fee 30 dollars so my total expenses for this month was $145.00 storage fees $308.00for uhaul $100.00 for lock smith plus sat in truck for 3 hours after all the monthly bills I paid them for over a year never again almost $600.00 not including gas for car and uhaul.I also do want to say the manager on site was very nice ms.Ashley I do understand she had to do her job
Ashley was very polite, helpful and took great care of me during my move in
Dropping and picking up papers
Units are way too small for the price and Insurance! Need to buy a shed!smh
I have been with public storage since July 8th of 2020. I fell into some issues with the payment. Mrs. Lorraine,is a very beautiful lady with a heart that is willing to help anyone in their time of need. She really helped me out a lot. I will forever appreciate her help and that's why I'm still at public storage now. I have deleted my post because it was negative and I acted out of my personal anger nothing dealing with public storage so,I do apologize to the staff. But I will recommend anyone to public storage.
I needed a storage last minute and came here and got a amazing special! When I walked in I was immediately greeted with a smile by Ashley. She was very respectful and explained everything I needed to know plus more. She answered all of my questions with no problem. If you ever need a storage go see her!! She will get you right! Also, I want to give a big shout out to Lorraine! When I tell you she goes above & beyond for the customers SHE DO! Just by the way she talks with the customers you can tell she loves her job & most of all is there to help others in any way she can! If you ever need anything I suggest you call on the days she work because I love her energy ! That was probably the best customer service I have ever received over the phone & I thank her for that! Lorraine the real MVP!
Lorraine was out for her lunch break but helped me anyways! She was outstanding
I will never rent from here again. I had charges on my account and spoke to the regional manager and it was suppose to be resolved. However months later my account was sent to collections. I spoken again to the manager and was willing to pay the balance however when going to pay it at the store nobody seems to know how to work the system. I have good credit and to have them send it to collections over $70 some dollars is crazy when I was thinking the matter was cleared. Most of the employees are confused on how to work the system or are new without any training. Lorriane is a wonderful lady however when you call there to speak to her the other lady will not allow you to ( stating she is only temp and do not work there full time) . I guess she know that she have better customer service and is fearful of her team mate.
No problems in an out great spot
Horrible service. Only really help is Ms. Lorraine. Huge potholes all throughout the place. Got my lock cut for some reason even though I paid and was nowhere near my next payment. Horrendous service.
They are professional!!!!
Your furniture will come out this storage place with roaches!! Guaranteed!!
Lorraine is such a sweet heart!!
My lock was cut "accidentally" according to the district mgr. NO MY LOCK WAS CUT PURPOSELY SO THEY COULD STEAL¡ I DIDN'T PAY TO SECURE A STORAGE TO BE RIPPED OFF BY EMPLOYEES¡ THEN THE DISTRICT MANAGER PROCEEDS TO TELL ME WELL WE GAVE U A FREE LOCK. NO U DIDN'T GIVE ME ANYTHING, I ALREADY HAD ONE. DON'T TRUST THESE PEOPLE.
Great customer service in understanding Loraine is awesome
Ms.Lorraine thanks so much fast and helping me it was a great experience. Love this storage it is safe and nice people worked fhere.
Mrs. Lorraine, hands down! This lady is so awesome and official. She went above and beyond her duties to help me secure my latch, which was missing a screw. I've never ever had customer service so jubilant! Thanks again Mrs. Lorraine;you're so AWESOME and can't nobody do it like you! Thanks again!🌈
Lorraine greate customer service
Miss Lorraine hook me up when my own City Richmond Va put the wrong information
Ms.Lorraine showed exceptional customer service this week to me. I moved some items into the storage unit on Monday 9/21 from an apartment I was moving out of. I ended up losing the key to the storage unit which caused a disaster for me. Ms.Lorraine went above and beyond to find a solution for me. She told me that the person who cuts the locks off might be a week before he comes around. She personally called the district manager herself to have come out due to the urgent matter. The lost key lock was cut off yesterday and I was able to get back in to the storage to prepare for my move in my next apartment on today 9/25. I really appreciate her she helped me so much. Keep up the hard work, Ms.Lorraine!!
Miss Lorraine was a blessing this morning! I came in a bit frustrated but, your wonderful employee was able to help me turn it all around in a polite and respectful manner which is so very important in these time. I'm glad I can always trust public storage to have wonderful employees like Miss Lorraine!
Thanks to ms .Lorraine for the great customer service i will continue to be be with you guys i appreciate you guys ‼️‼️
Great Service with Jasmine
Jasmine service Was great
Great service with jasmine
Jasmine was very professional, accurate, and accommodating. Her demeanor was pleasant and helpful.
Awesome service from Jasmine! :-)
Visted this location with Jasmine today service was awsome
I chose this public storage because it was convenient to my home and prices were reasonable.
Can I give Jasmine 10 stars, excellent customer service!!! Awesome job!! I also give Jessica 10 stars for trying to help me out in any way she could!! I highly recommend public storage and go see my girls Jasmine and Jessica!!!!!
Jessica was a great sales rep!!!
Jasmine is awesome with service
Jasmine was so helpful, I got everything I needed!
Great unit good price thanks jasmine
Jasmine was a great help definitely recommend her!!!!!?
Service was great with jasmine today
Recieved great service with jasmine shes awesome
Great Service Jasmine provided! Very informative and i got a great deal!
Jasmine service was awesome today
Great service with jasmine
Service is fast and pleasant. Jasmine is efficient and kind. I recommend this storage.
We received great service with Jasmine. Made everything very easy & explained everything very well. Will definitely recommend
Great place in service with jasmine
Overpriced and the property is not maintained, deep holes in road, shrubbery around keypad not trimmed scratches your car. Price goes up by $20 or more every year, plus insurance. Not worth it, especially for long term.
Jasmine was very pleasant, and welcoming, great customer service.
Visited this property and was surprised by the wonderful manager they have working. After the long day I had of dealing with rude individuals, the manager Jasmine was the COMPLETE opposite. Her customer service is 100 and would highly recommend anyone to visit this specific Public Storage. Unfortunately I was only shopping for prices but I took the time out of the day to write this review because she deserves it!!! Thank You Jasmine!
Jasmine was great helping us get a storage unit. She provided fast and knowledgeable service. I would definitely recommend them.
Ashley was very polite, respectful and courtesy when I came in and paid the rent on my unit
Recieved 5 star service with jasmine today
Service was great with Jasmine today, no long waits or issues
This girl jasmine deserves 10 stars she is awesome at her job
Jasmine is awesome great service
Received excellent service with Jasmine. Highly recommend!
Marquita is always amazing thanks for all your help.
Great price. Covent location & even better customer service
Received 5 star service with jasmine.
Jasmine deserves 10 stars with great service
Jasmine deserves a 10 star review awesome service
Great experience with jasmine she today
Good space n service with jasmine today
Had a great experience today with Jasmine
Received 5star service with Jasmine today
I have received outstanding service with jasmine today
Recieved great service today with jasmine
My experience with Jazmine was great today.
Experience was great with jasmine today
Great experience with jasmine today
Great service with jasmine wonderful experience
Good experience with jasmine
My automatic payment for some reason did not go through one month, and my lock was cut off of the unit 2 weeks later. Not even 30 days late or anything ... just cut off by management. Good price ... but don't be late with a payment because they require special locks that cost a fortune anyway.
Got a great deal today with Jasmine awesome services
I had a great time today at public storage best deal ever thanks Jasmine
Received the best service from jasmine today
Jasmine was very polite and helpful!
Jasmine service was awesome today great service and excellent deal
I have recevied good service from Jasmine today
Experience was great today with Jasmine
Jasmine was awesome got a great deal
Found a great unit thanks to jasmine
Jasmines service was great today
I had a great experience with jasmine today got a wonderful deal at a great price
Wonderful experience here with jasmine she is the best
Jasmine was excellent got a great space at great price
Jasmine service was awesome got a good deal and very polite
I have had my unit for 3months and Jasmine has been a great MANAGER who takes time and patients in working with the customers. I could give her 5 stars alone. The experience I had with the company was great. Great place to store your belonging. Thank You.
Jasmine was very helpful!
Had an excellent move in with Jasmine today great customer service 👍
Jasmine service was BEAUTIFUL
Jasmine service was outstanding
Hiding fee's and horrible customer service
The manager was very sweet and my experience was amazing i highly recommend this company and a big thumbs up to jasmine☺who was helpful and polite☺
Jasmine was helpful and polite.
Jasmine was wonderful and awesome you have a great worker please tell her to keep it up.
Jasmine service was great
Ashley was polite helpful. Very knowledgeable and provided great assistance. Thanked her a 1000 times.
Jasmine gave a great tour even in the gloomy weather.
Jasmine was very helpful . She assisted me on how to open my unit without making me feel stupid lol. She was very customer oriented with a pleasant personality. I would definitely recommend this location.
Jasmine Was AMAZING, she waited on me and provided excellent service the whole time while i couldnt make up my mind, she walked me through everything. Thank you so much.
Jade was great and very helpful. She was very respectful and kind, and made the experience very easy.
Awesome experience today while visiting the location with my friend who rented a space the manager jasmine was very understandable in helpful with move I will highly recommend this place to anyone looking for storage
I found the best unit, Jasmine was very polite and professional. I would most definitely recommend people to come here.
Jasmine Thank you so much for all your help. I didn't need any extras today, but you were very pleasant and I look forward to working with you...thank you again!!!!
Came here looking around at different storsge storage services to rent a unit and Jade was the best here! She answered all my annoying questions with a smile perfectly so I didn't have to ask more than once. She also showed me the different storage units I was asking about and other options as well so all bases were covered. She is very well mannered and went above to make sure I was satisfied with the information she provided. Her customer service is literally the best in the game. She could sell me a house with one 3 word sentence haha. Seriously ask for Jade if you come here and if she's not there wait for when she is.
Jades customer service was excellent and I recommend this facility "
David was very Professional and very helpful he provided wonderful service!..
After removing my stuff out of this storage unit it was infested with roaches.. the property manager was more worried about me paying the closing balance then being considered about there units having bugs... Will NEVER DO BUSINESS WITH AGAIN.. Manager stated it was nothing they can do... VERY PISSED ONLY HAD UNIT FOR 2 months... Now out of $200+ because i had to get my new house sprayed before became a issue
Very easy going and personable. Jasmine was knowledgeable about the units and protection offered. I would recommend everyone storing here😊
Jasmine was awesome and knowledgeable!!
Amber was very nice and friendly. She explained everything clearly. Good job
Great service and super friendly staff. Jasmine is awesome. This place is a hidden gem. A+++
Amber was efficient, informative and professional. She made my first time storage unit Rental a breeze!
Amber was very helpful and had awesome customer service skills.
She has provided a wonderful service today & thank you
Amber H. was very helpful, especially in 90 degree weather. She was professional and helpful with all inquires made.
Amber was awesome and she was very helpful
Amber H. She is very nice and very helpful
Jasmine was outstanding today got the best unit at best price also all the merchandise I needed
Amber was great!!! Excellent customer service skills, friendly and knowledgeable. I'm a happy customer.
Amber was awesome, very helpful and professional
Quick service, Amber was very helpful and friendly
Amber is polite and reasonable,excellent customer service
Amber took good care of me while my time with public storage
I reccomend this place. Jade was really helpful and made my stay here wonderful. Thank you Jade for all your help!
Ms. Amber was very sweet and helpful ! She treats you like a friend and is very welcoming !
Amber is awesome!!! Very kind, caring and helpful...Ask for Amber she is understanding!!! My mother feels the same way about Amber.
Amber was very helpful and professional. Great customer service
Alicia gave awesome service and made all the details of leasing the storage understandable will definitely recommend this location to all my family and friends
The Manager there, Ms. Jasmine Martin was very helpful and professional. Would recommend this place to anyone looking for a public storage. Thank you guys, I really appreciated your services. And your help Ms. Jasmine
I had great help here with Chantel @ Public Storage polite very heipful an a good look out thnx again Chantel I give you five stars I really appreciate Chantel good looking out thnx again
Shantel very helpful kind keep up the good work
Tiffany was very polite and cortious and has a nice smile
Angela is the best love her
Angela has consistently gone above and beyond to help us each time we've visited the facility. Even after closing out our storage units, she has again assisted us in receiving our original contracts. Ms Williams truly exemplifies customer service and ensures you are receiving the best service.
Angela was so knowledgeable and helpful. Her professionalism and customer courtesy was superb!!! She was on lunch and had a sign on the door that indicated the time that she would be available, but forgot to lock the door. I went inside and she helped me anyway. Very good service. Great job Angela!
Angela was very friendly and helpful. This was my first time getting a storage unit and she made me feel very secure about leaving my items here. The storage area was nice and clean.
Very unprofessional. Strongly don't recommend.
Angela was absolutely Awesome. She was friendly, informative, and helpful. The facility is clean and secure.
At the Petersburg Public Storage, I have had only positive interactions with the staff. When I went to Angela today (10/18/17), aka "Angel", she was very cordial and helpful relative to the problem I was having with my storage lock. I wish her well and continued success on the job.
Thank you Angela, you were a big help, very professional and a bright smile. Barbara Hairston
I was beyond pleased with my visit at the Petersburg location today. I received the best customer service from Angela. She was very informative and honest. Sometimes you can get someone just trying to sell you anything (robotic) not in this case. So Ms. Angela thank you so much for making this a phenomenal experience and helping my husband and I with everything we needed. She is a great asset to this company.
I am doing this review on behalf of my mom and uncle. She tells me, Angela was very helpful and informative and she wants to thank her for all the help she provided. Definitely would recommend to family and friends!
Martha is awesome. She has great customer service skills. Very friendly. Hard to leave there without a smile. She just has one of those personalities that are contagious.
I came in to get some quotes an Ms.Angela Williams was great her customer service was amazing I will be coming back.
Angela Williams was great !!very professional great attitude i would definitely recommend friends and family to this location 😁
The customer service was wonderful, I was looking for a place to store my belongings while I prepare to move. I was helped by Angela W, she gave me all the information I needed regarding public storage. I look forward to working with her in the future.
Martha was very kind and helpful. She went beyond to help me.
Martha is best!!! So helpful and energetic goes above and beyond to make sire you're satisfied!!!
I went to Pubic Storage on Thursday may 18 2017 to get storage unit. Martha Gibbs the manager was very professional, polite, and very helpful. best service ever.
The experience was great and so was the customer service
Martha was very polite, professional and in tune with her customers. Very pleasant even on a day when the computers citywide were not very cooperative.
IT WAS GREAT BEING ABLE TO TALK TO SOMEONE INSTEAD OF A MACHINE AND MS.MARTHA WAS VERY NICE AND HELPFUL.I WILL ALWAYS USE PUBLIC STORAGE ON CRATER ROAD.
My experience was with Martha she was very helpful and she answered every question with great knowledge...
Very friendly staff, Martha made sure I had everything I need and was satisfied
FJ5180113 GOOD COMMUNICATION
Staff made my experience super easy and even though it freezing cold outside I was able to get everything done.
Service was great everything went well and fast Tanya was wonderful and provided excellent service with help providing my storage unit
Tanya was outstanding, she made it happen, she told me how to protect my furniture and clothes, you don't have enough stars on this page she was excellent
Best experience. Tayna was very easy to talk to and fingure out which unit best suited my needs.
Great staff and great location frim where I live.
Friendly. Positive attitude. Tanya did not mind staying late to help me. She was great.
Customer services was really great. Tanya answered all my questions that I had. She even showed me the unit before renting it.
TONYA was awesome in getting my unit set up. From calling me to confirm to getting me ready, she's the tops. Everything I needed was made available as soon as I got there. They need more happy employees like her.
It was wonderful and it felt like I had been coming for years and the lady who made me feel welcome Tanya
I wonder experience tonya was helpful
Tanya really helped my sister out when she got evicted. She found her an affordable storage unit so that we could fit all of her belongs at an affordable rate. Thanks again Tanya
Tanya was great...she assisted me with everything i needed.
I had a great experience with Tonya. She went and goes way beyond to help customers. I would highly recommend public storage to any one.
Fees are too high for one day late a whole $30 it sucks
Tanya was very good at her job had me in and out less than 30 min.to include a walk through my unit
Very professional would definitely recommend
Tanya was Very informative explained Everything in detail about public storage it was a pleasure to be served by her on a Sunday morning
Faith was A1 everything......she deserves emoloyee of the month. Make sure when you go in there you ask for Faith!!
Excellent service! And wonderful workers. So glad I called! Thank you for the wonderful service!
Great Customer Service!!! It was last minute thing and and this location gave my a great price, the code access made it easy to feel that my things were safe. I appreciate the prompt service and thorough process
Stopped by to rent an unit and experienced excellent customer service from Tanya and will recommend this location to family and friends.
I felt like miss tanya was family, like she had a positive attitude and she made me feel comfortable like she knew what she was doing....really nice place
My experience with this location has been no less than excellent. Tanya is always friendly and works with you on making sure everything is well with your account. I would recommend this location to anyone looking for storage.
Tanya did an awesome job.... nice n quick
The property manager Tanya was great. The space is affordable. I like that you have to have a code to get ib the gate and the facility has cameras. I just dont like being forced to purchase their lock.
Tanya was the most spectacular customer service rep on the planet. She helped make an arduous task much easier. I appreciated all of her help immensely! Thank you for being so friendly and courteous!
Shes very fast and good at what she does very helpful
Tanya is a natural for providing good customer service. Excellent customer service.
Amazing Customer Service We Need More People On This Planet Like Tonya
Just rented my first storage unit, and Tanya made my experience a breeze. We had been on the road for 9 hours and it was almost 100°, she got my family and I in and out as quick as possible and even offered us water! Amazing customer service and I totally recommend this location!!
My 1st time using storage unit. Tonya made the experience less stressful. She had a lot of patience with me & answered all my questions 2 my satisfaction. I would refer any of my friends 2 her that needed this service. She was indeed a very friendly person.
Tanya made it hard to choose another storage unit, she was professional, funny, and customer oriented. I had a great experience with this storage facility, I only wish it was 24 hour access.
It was great service. Got a tour of the property and was very impressed
I am brand new to renting and public storage. Tonya made my first experience quick, painless, easy, and excellent! She was spot on with everything, giving me every bit of information I needed and kindly answering all my questions. I was nervous because with a lot of customer service, people don't have patience, will get frustrated with you, and make you feel like you're slow when you're just getting the hang of things. Tonya did none of those. Tonya gladly went out of her way and actually walked me to my unit TWICE to make sure I remembered exactly where I was at. She's extremely informative, friendly, and all around a warm and inviting person to work with. Tonya Will help you, and she'll make sure you've got it. While I'm hoping I won't need my unit for too long, I am 100% satisfied with the service and happy I met Tonya as well! This is the very kind of service that I want to give to each and every one of my customers I serve!!! Thank You!
Meka and Tonya have excellent customer service. And miss Feshawn does as well
I went in to Public Storage to check prices on some items for shipping a few weeks ago and met Tanya.. She made sure I got everything I needed and it was all so affordable. I could not believe how nice and helpful Tanya was that day. When I get customer service like that I can feel good about my purchase and I know I'm getting just what i need. I will be sure come back to this location over and over because her customer service just can't be beat!! Such a bubbly, outgoing lady and I will be sure to spread the word and tell all of my friends and family!!!
Tanya is AMAZING!!!!! She makes the entire experience smooth, fun and easy. Out of sight, out of mind I was late on a payment and she made it so easy with her friendliness and customer care to talk to and figure out next steps. As far as the property, it's in a safe and easy location. I have absolutely NOTHING negative to say about PS or Tanya! Highly recommend!
Great experience today!! Tanya did a great job superior customer service.
Meka was very professional with a wonderful attitude
Meka has wonderful customer service.
I worked with Tanya, ,and she is Wonderful!
Tonya moved me in. She has great customer service and people skills. I enjoy stopping by and chatting with her. Luv her to pieces😇
Moving can be a great hassle, but Tanya made this process so much easier. She was helpful in explaining all details and giving advice when using the units and coming in and out the facility. Thank you for all your help on today!
Tonya did wonderful great customer service
Tanya has been the best since day one. I don't come into the store before calling to see if she is working for the day. She is very respectful and helpful. I have dealt with many other storage company's where the employees had a nasty attitude but she always displays the most professional demeanor. Thanks for everything.
Super helpful great advice
Very nice and helped us out
Excellent Staff and Service..Meta is a Rock Star...GO DAWGS!
Tonya, thanks for all your help! Your customer service was excellent! You were very polite and extremely helpful! Go to Public Storage on South Crater for all your storage needs!
Tanya was great. If I didn't need a storage I would've gotten one for nothing. She was excellent. They need 10 of her.
Tanya was very nice and tried her hardest to get us the unit thay we wanted at the best price possible for us. This was my first time ever getting a storage unit and it was the best one. There was problems what so ever and everything went smoothly. Even the call center was nice. I'd recommend this to anyone and everyone looking for a storage unit
I went to public storage today and got everything i was looking for and for a reasonable price. Tanya was so nice and showed awesome customer service skills..She explained everything well to me and i am thankful for her assistance.
I just moved here and needed a lot of help deciding on what unit to rent. Meka was super helpful and friendly. I got exactly what I needed!
Meka was very helpful polite and welcoming
When I arrived, the attendant, Meka, was headed out and she stopped what she was doing to take care of all my needs and concerns! Thank you for great customer service!
Meka gave superior service
Okay I have to say Tori gave remarkable customer service. I have not ever wanted to cry from having someone in a management position treat me so good before and I hope she goes far in life. I told her this and two other people in line immediately agreed with me.
Meke is Great very pleasant to work with
The manager, Tori, was a very nice person to do business with. I have a broken leg and she opened and held the door for me when I was entering and exiting without being asked. A+ for this facility.
Tori was an EXTREMELY PLEASANT employee of Public Stoarge in South Crater Road in Petersburg, CA. She was professional and greeted me with a smile. She was accomdating to my every need. She was so impressive that if I were in a position to offer her a job I would have snucked in on Public Storage and hired her. I STRONGLY recommend them just because of her. Elisabeth E., Petesburg, VA
I don't store here, but I happened to see the manager outside cleaning up trash and sparked a conversation. I have friends who are moving who may need a storage space and I will be recommending this company. It is a little out of the way to come to this location but if all managers are like this one then they would be storing at another location when it comes time. Not every day especially in Petersburg that you can walk down the sidewalk and strike up a friendly conversation with someone who doesn't hate their job let alone doesn't give off a bad vibe. Kindness and a good heart goes a long way and I will be paying it forward wherever I go today.
I have been going back and forth on whether I wanted to write a review or not because I do not want this company to think The property manager here or anyone else working here is the reason for my review, but I feel I need to warn others of this company. If you are not willing to gamble with your money do not do business at any Public Storage. I have friends and family who have stored here and half have had no problems while the other half had nothing but problems. If you go on any website but this one, you will see what people truly think of Public Storage. Tori herself was an outstanding above 5 star performance and she alone is the only reason I gave more than one star. The company itself is BELOW 1 star. I hope the company reads their reviews because I have something to say. The young lady who I dealt with (Tori) does not need to be working for this company. I hope an honorable company somehow sees her worth and snatches her up. I can only imagine how many unhappy customers the workers here deal with because of corporate and upper management. Shame on Public Storage for caring so little for the people who are the reason for their paycheck. I told the property manager I would be giving a 5 star review and I feel I am honoring that in my actual comment, but I cannot give the company itself that honor. Please truly think and read before signing any contract and ask as many questions as possible upfront. As I said before, go to any other website and you can see true experiences at many Public Storages and most are one star. I feel like the only reason there are almost 5 stars on here are because they probably delete negative ones or they solely rely on workers to bring in good ones.
I've already told miss Tori this but I'm also writing a review. I told her: You never know what someone is going through. A smile can do unbelievable things to change someone's day. Not only is Tori the manager here but she is also a FRIEND to do business with. I talked her ear off for half an hour without realizing it because she showed no signs of impatience and did not make my problems seem less than they were to me. She is intelligent and almost intimidatingly kind. I find myself feeling guilty when I am not as patient and understanding with my customers where I work as she is to hers. Kudos to this remarkable diamond in the rough, as I saw someone else write.
My experience here today was outstanding. The young lady who took care of me today should win an award. With a bright smile and bright attitude such as hers, I'm not surprised to see many great reviews about her on here. Tori listened to every single one of my needs and offered a solution to them all in one visit. I was not expecting in the least to walk out with everything solved. I never take the time to write reviews unless I was given poor service but this is a unique experience I am happy I was able to experience. These people aren't kidding when they say this girl knows her stuff and has a one of a kind passion for not only her career but seemingly life in general. Very huge thumbs up to Tori as I am sure she does not realize how much of an impact her attitude and willingness to go above and beyond has on people... Self drive and self motivation are key in work environments especially in management, and I believe she not only has high amounts of both but it seems so effortless that I never once felt like she was putting on a front to sell me out. To sum up what I'm trying to say, I am overly impressed with the kindness I received today and the confidence with which Tori spoke. She knew exactly what needed to be done and made sure everything was done correctly before I left.
I rented a unit today at the Petersburg Location. The service was gracious and knowledgeable. Thumbs up!
My aunt stores here and I was used to seeing another lady named Denise there but I met the new manager Tori earlier today and let me just say- DRASTIC DIFFERENCE BETWEEN THE TWO! I won't bash anyone publicly unless the service is extremely undesirable but all I can say is if you are looking for a storage, ask for Tori because she is literally a light of joy. Very best and most pleasant experience here ever! I went through the gate about an hour after I paid the bill and saw Tori out there pouring sweat and working her tail off doing stuff outside and inside the storages! That goes to show the place really is kept up! Stopping in here more often to catch up with Tori because she really made my day!!!
my visit with Denise was exceptional !!! well informed treated me like I matter and super nice !!! I will continue my relationship with this place because personal like this is rarely found anymore !! thank you .
The crater road location is the best location I've been to so far and I must say the new manager goes above and beyond to meet my needs. I didn't have the highest standards to begin with because it's just a storage facility but I wish all people treated their customers the way she does. I could see how satisfied the rest of her customers left her store and that really brightened my day. I read through the other reviews and can tell all her other customers feel the same way. If all establishments treated their customers like she does, there would be a lot of happier people in this world.
I had come in to pay my bill, I store at a different location. The woman working there must really not like her job. Denise seems to be unhappy.. When you can't say nice things about the people you work with or the company you work for? It's time for you to find another job. Very unprofessional of her to speak of coworkers so negatively to customers. That is very poor customer service. I will make sure that if I do end up needing to pay at this location again, I'll call ahead first, and make sure that Denise isn't there.
Tori is wonderful! She helped my daughter in law find the perfect unit simply based off of what we told her. Grateful to have such a cheerful and knowledgable person help us with our needs today.
Every time I have come here in the past I have always felt like I was just paying off an annoying bill. Ever since the new manager got there I actually look forward to our conversations. If you're having a bad day, visit this location when Tori is working and I can guarantee you she will turn your day around with that bright attitude. Wish I could give more than 5 stars!!!
Very good experience here and would recommend to everyone I know.
Great service here. Would recommend to everyone I know in a heartbeat.
I came in with my friend to rent a unit and she wasn't going to get it at first but Tori worked really hard to take care of her needs and listened to what she was storing and was able to find a smaller space for her which was much cheaper! We walked out to the parking lot to leave to compare prices elsewhere but ended up not even leaving, we came right back in because we knew no place else was going to treat us with respect like that. This place has very cheap prices for the value and cleanliness. Will be recommending this facility to anyone I know that needs a storage space. Remarkable service.
I was in today with my step dad. Even though I wasn't the one getting the storage, I just had to say the girl Tori who works there gave outstanding service. My dad vacated his storage a little over a week ago and came back because the plans for his house didn't work out. Tori was able to give him a promotion even though he was willing to pay full price plus get him another indoor unit like he had before. The light went out in the unit and she didn't even have to be asked to have it fixed, she immediately went and got us a new lightbulb. She not only is very high spirited but also has a kindness and appreciation for other people that you only ever see in movies. She is very knowledgable and actually listens and waits for you to finish talking before she offers a solution or answer. It's one thing to be impressed with a facility and prices, but it's rare to also be impressed with how kind and helpful workers are. This is something I see in Tori and I hope she stays here for a long time because she is a diamond in the rough compared to any other business I've been to, including customer services. Overall I am very impressed with how business is conducted here and how willing Tori was to go above and beyond for us without having to be asked.
About a week ago I visited this location after a very rough morning. The bright attitude I received from Tori was remarkable. She didn't mind taking me to several different units with no complaint, she simply found new things to talk about. I was informed in detail about the property and benefits of storing with Public Storage, she knew the measurements of the spaces I was shown, she even showed me how to stack so I was able to move into a smaller space for a cheaper price. I was taken aback by her want to save ME money and not sell the highest storage unit to make more money. So much so that even though all my items are packed, I bought a box from her just to help her out in return. All in all, I have to say this was the utmost pleasant experience I've ever had at a business. I was shown genuine interest and appreciation and that is hard to come by these days.
I spoke with a young lady on the phone today and discussed my bill. She broke down every charge and fee for me and repeated them several times and was very patient. I came in the store a couple hours after and she was just as polite and sweet as cb be. She pointed me in the direction of the nearest walmart and even wrote down directions for me because I'm new to the area. It's the people that go above and beyond and do things they don't even have to to show such kindness!!!
I just wanted to say that the Chester location needs to take a few tips from the new young girl who works here. She was able to about face my opinion of this company. I was so close to taking all my belongings and saying good riddance. It's worth the 30 minute longer drive I have to take to get to this location instead of the Chester one. I recommend this facility to friends and family now.
Tori is absolutely terrific!!! I was in you facility on Saturday. She explained everything in detail, had a smile on her face the whole time. Such a great personality. That's what you call customer service!! What I thought was going to be a chore, ended up being such a wonderful experience! I will most definitely recommend this public storage and Tori to everyone I know!!
Thank you Tori for all of the help you gave me when I was there. You were great and the customer service was exceptional. I will definitely recommend you to all my family and friends.
Tori is fantastic! Bright, bubbly, pleasant and knowledgeable! I would recommend this facility and location to all my friends and colleagues!
The two young ladies were very nice!!!!!
Tori gave good customer service
Customer Service were Professional & Great. Any questions that I had were handled diligently. Ms. Lynn was very polite & courteous.
Teresa was awesome! Highly recommend.
Great service here at Petersburg location. Thanks
Awesome facility with great employees, very clean and friendly. Would recommend this place for sure
Krystal was such a great help and showed excellent customer service. I highly think she is capable of her job and she answered every question I had.
great location, friendly staff, easy process and affordable.
Tiffany was awesome! Excellent customer service would recommend this facility to anyone. Great pricing and easy move in process
Tiffany was the best help!! My first time renting a unit and she broke everything down to me, She was very helpful and very professional!! Thanks again!!
I was given excellent service and very helpful advice by Shanell.
I have been a customer at the Crater Road, Petersburg, Virginia for 5+ years. During the last 12 months I down-sized my storage needs and the property Manager, Brian, was most helpful with my needs. Brian is courteous, polite, knowledgeable, and ALWAYS willing and ready to assist his customers in any way he can. He helped me through my storage needs in a considerate and professional manner. To me . Brian is an asset to this Public Storage location.
Lynn awesome customer service
This was absolutely the best customer service I have ever experienced. The person behind the counter, Brian, really goes above and beyond to help the customer. I truly appreciate all of the help and making my move the easiest one so far! Would recommend to anyone. Thanks! -Emilio
Fantastic service and quick paperwork
The customer service there was great! Brian made my first storage experience a quick and easy one! I'd recommend public storage to everyone!
I had a great experience renting a storage unit. I needed a unit in a hurry and Brian helped me out. I really appreciate all of his help!! Highly recommend renting a unit from here.
Great property and customer service
Kim was very helpful and polite, overall rating would be a 10
Thanks kim for helping me out today very pleasnat very caring i love the customer service and concerned about my issues
Perfect service kim was great and service was on point
Great auction Kim is great
Great auctions Kim is very sweet
Thanks kim great auctions
The service was quick and Kim is great.
Great auctions. Kim is great
Brian, is awesome!!! He reminds me of Moses, in the Holy Bible. His speech does not peak until that big smile spreads across his face and he then can explain, direct and lead with ease. Brian has a great big heart and that is what we need today in this hectic fast paced world. I need customer service that is genuine and trusty worthy. I can depend on a man that works hard to help his customers and make them feel at ease. I have observed every time, I visit the the Petersburg location, how other customers are responding positively towards Brian and he in turn responds respectfully and with care towards them. Within the five minutes or so, Brian is on point with the transactions, yet his added touch of friendiness makes the experience a great one. Brian, we appreciate you greatly and keep up the great work!!! God Bless You, Brian! Respectfully, The Chappell Family I have been coming into the Petersburg location for sometime now and I find myself a little disappointed when he is not there. My husband and I agree that Brian has set a bench mark at that location and his presence is sorely missed when he is not present. Brian's character is woven with many strands of life's experiences and he is an over comer. When the management takes a close look at Brian for all that he is, they have to agree and appreciate, the "gem" they have hired, as do I and the majority of the customers. I could pay my bill on line, yet, I look forward to going in and paying in person. We are certainly not all alike, yet we all desire respect and appreciation. So, when I leave the location I carry with me the wonderful experience of being in the presence of a gentle giant.
Brian is great. Very helpful with my move in
Samantha has excellent customer service skills and deserves a raise. Helpful with a situation that should have been addressed days ago
I have been a customer over one year and have been very pleased with the professionalism of the staff, the quality of the property, and the convenience of being located in town. Keep up the great work!
The best experience i've had with the storage company.
We were forced to find a larger unit to store all our furniture. Brian provided outstanding customer service for our rental unit on 14 Dec 13.
I'm in between apartments right now and needed a nice clean place to put my things until I found something. The service was excellent. The attendant, Krystal was very helpful and kept a smile on her face throughout the process. Good customer service is hard to come by and it was refreshing to be helped by her. I would recommend this storage facility to friends.
My family and I have enjoyed storing our things at the Public Storage on S. Crater Rd. When we moved to this area, we were hit with the unexpected need for storage after the movers left our apartment filled to the ceiling with boxes and furniture. We chose this location because of the online special they ran at the time, but Brian's efficiency and kind customer service was a major thing that kept us there when the rates increased after the discount period ended. We appreciate that he cares for the safety and security of our things as if they were his own and that he remembers us every time we come by. Thank you for providing such great service, Brian. No complaints here; I'd recommend this place to anyone :).