Public Storage Self-Storage Units at 1205 W Pembroke Ave, Hampton, VA
Address
1205 W Pembroke Ave Hampton, VA 23661
Office Hours
Mon-Fri 9:30 AM - 5:00 PM
Sat-Sun 9:30 AM - 5:00 PM
Gate Access Hours
Mon-Sun 6:00 AM - 9:00 PM
Storage Facility Features
Indoor & Outdoor Storage Units

Property Manager Lives On-site

Small, Medium & Large Storage Units
Office Hours
Mon-Fri 9:30 AM - 5:00 PM
Sat-Sun 9:30 AM - 5:00 PM
Gate Access Hours
Mon-Sun 6:00 AM - 9:00 PM
Storage Facility Features
Indoor & Outdoor Storage Units

Property Manager Lives On-site

Small, Medium & Large Storage Units
Close Location Details
View Location Details
---

5'x5'

---

5'x10'

---

5'x10'

Outside unit

Drive-up access

---

10'x10'

---

10'x10'

Outside unit

Drive-up access

Outside unit

Drive-up access
Nearby Self-Storage Locations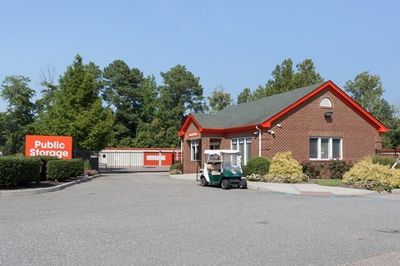 Self Storage Near
3036 N Armistead Ave
Hampton VA 23666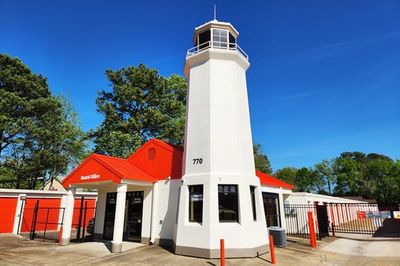 Self Storage Near
770 J Clyde Morris Blvd
Newport News VA 23601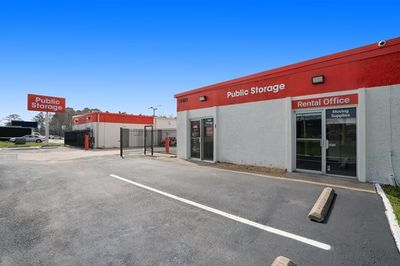 Self Storage Near
11885 Jefferson Ave
Newport News VA 23606
Self-Storage Near Hampton
Resources from the Help Center
See what fits in different storage unit sizes
At Public Storage, You'll Always Find...
Keypad Access

Friendly Staff

Month-to-Month Rent

Moving Supplies Available

Free Parking

Well-Lit Facilities
Reviews
( 555)
I stopped by there yesterday and decided to downsize my unit. Ms Susan and Ms Linda were so helpful. They made my experience of switching units so easy. They were really helpful and always work with me. I highly recommend this place if you're looking for storage space. These 2 women go above and beyond for their customers. Thank you all so much!!!!! -Erika Jones
Great customer service from Susan! Had a great experience - Susan helped me with my account and my unit, while remaining friendly and professional in the midst of a bunch of customers needing help at the same time.
Great customer service today from a rep named Susan. When I arrived, I witnessed her help multiple people at the same time. She was very patient, friendly and knowledgeable. Thank you Susan for you kindness and upmost professionalism!
Susan at the office was super helpful and great to work with
Melinda was very knowledgeable and professional.
Susan and Melinda are very professional and helpful. Definitely would recommend.
Susan Is Outstanding, She Is So Kind And Helped My Daughter And I Find A Locksmith. Susan Customer Service Is Phenomenal. I Appreciate People Like Her. I Just Wanna Thank You For All You Did, Because, It Was "HOT" Outside And You Had To Check The Property And Still Had A Kind Conversation With Me.
Susan had very good customer service- thank you for your help again!
Great service and knowledgeable about the units ….
Great experience every time I've need a unit Susan is the one you go yo for any help !!
Susan is the best. She helps you.
Dealing with two of the best customer oriented ladies I've ever had the pleasure of dealing with. Both Linda and Susan were great and made my day!!! Thank you very much!!!
Susan was a big help helping me get a storage
Great customer service thank you for all your help susan.
Ms Susan was extremely helpful in obtaining my storage unit. Even though I arrived almost 2hrs earlier than my appointment time, she halted everything she was doing and made me her priority. I definitely appreciate it and her assistance.
I had a family member move to this area and we reserved a unit at the 3036 N Armistead location well the Kiosk was broken so we couldn't get our storage unit so I called customer service and they were horrible basically didn't want to do their job and transferred my phone call to this location where we were greeted by Melinda, she was extremely helpful over the phone. We had to drive to this location so we could go ahead and rent the unit due to the kiosk not working at the other location and Melinda was working her butt off and helped us quickly, professionally, and was such a bubbly great person! With all the work she was doing when we stopped in she sincerely deserves a raise and needs to get recognition for the great work she does! Thank you so much for helping us out Melinda, you turned a horrible experience into a pleasant experience!
Very good service! Susan was knowledgeable, patient and displayed excellent customer service. Thank you.
The touch less entry is hit an miss it needs work
Ms. Susan was very helpful and thorough with the rental process. Definitely would recommend. Best employee!
Ms.Susan was awesome/wonderful very helpful.
Susan and Marquise have been amazing.They are so helpful
Thanks so much to Susan. She is a wonderful, wonderful, person.
Ms. Mom and Melinda are always professional and very knowledgeable.
Susan did a great job! Thank you!
Susan I love her so much I came here for a storage and she has been my light in my life she loves people and will help anybody she has a kind heart in wouldn't replace her for the world ❤️
Ms.Melinda Edwards has amazing customer service
Needed to move up my move in date and had no problems with Melinda helping me. She showed me to unit and explained everything to me. Good customer service. Thanks!
Great help very funny and fun experience..everyone was great
Susan was an amazing help and provided prompt and professional assistance. I will definitely be using this location in the future and it's due solely to how well I was treated by Susan. She'd be an immense benefit to ANY organization that deals with customer service.
She was very polite , Easy to talk to a nice experience
Susan was very nice and polite to me. Was very helpful in assisting me with my check in… Thank You Susan
Thank you Ms Susan for all your hard work and great customer service I truly appreciate you 💜
Marquise is awesome! I came in one day to inquire about a unit and he was knowledgeable and professional. A great asset to the company !! Shoutout to him , I'll be sure to come back . Thank you so much you rock!
It was Marquise, a young man who took boxes to my car in the rain. He was so friendly and nice about it. Not to mention worked very fast and got the job done. He was very attentive and helped me through the process while answering my questions. Great facility!
Huge shout out to your wonderful staff especially Christina from the pembroke store. I made a mistake with my unit size and she was able to swap me a larger unit with ease. Would reccomend this facility anytime. Thanks Christina 😀
There price is reasonable and affordable. They also take there time to you satisfied.
Really appreciate Melinda, she is always kind and helpful. I have rented multiple storage units here and have had no issues.
Thank-You to Melinda who went above and beyond with her customer service. She showed me the facility while also taking the time to answer all of my questions, her personality is wonderful and I will definitely recommend !!
This location is a respectable place of business. Melinda & Jaz were amazing and great help, amazing customer service as well.
Ms Melinda is a great guest and she is wonderful She has the best customer support service ever!
Ms. Melinda was very helpful with helping me with my storage and she's very nice & polite.. ❤️❤️❤️
It's a wonderful place I expecially love this one lady named Melinda she makes every day a wonderful day and always works hard
She is nice and good with her guests
My experience with my Public Storage manager was like having a Encounter With An Angel. The manager there was so warm and inviting, Kind ,and empathetic she saw every problem that I could even speak before I could even imagine it she also made me feel extremely comfortable. I advise anyone who is looking to invest in storage space to use Public Storage, there is only one problem they're running out of space. The light in my unit was the only thing stopping 5 stars but it was due to renovations. good hunting happy holidays
Melinda is very knowledgeable and go above and beyond to explain everything I needed to know about renting a unit.
Ms. Melinda is the best! She has the best customer support service ever! A professional at what she does and always here to assist with any questions or concerns! Her pleasant, positive attitude shines brightly! Definitely a great addition to Public Storage!
Melinda give great service would recommend
I got great customer service from Jaz 10/10
The associate was so knowledgeable about sizes of the boxes that I would needed to move all my things. Melinda was her name. She helped me save money and time.
Stressed over moving Melinda was very helpful and made it easy to get everything done..
Excellent customer service, Ms. Melinda was very helpful in every question that I had.
Easy place to navigate and Linda at the front helped me out she's very nice
Melinda us extremely helpful and professional! She helped me when renting and closing my account with ease!
Shout out to Melinda! After a hectic day she made my experience so smooth & stress free. Melinda was patient, kind, and her customer service was amazing! Would definitely recommend this location!
From the very beginning, Ms. Melinda provided exceptional customer service. She went the extra mile to ensure all of our questions were answered, and (after 8+ years) our move out was seamless. She shared local resources that were very beneficial (and cost-saving). Our overall experience with Public Storage is excellent because of the staff.
Ms. Melinda was great! I'd been having trouble signing in and she didn't give up...Only once the situation was resolved to include waiting with me for customer service. Again, you Rock Melinda😇.
ROACHES! DO NOT under ANY circumstances use this place. The manager has poor customer services abilities and they offered me $25 back for a unit full of ROACHES. i now must throw away EVERYTHING. if i could rate this place ZERO stars i would. i am going to tell EVERYONE i meet what a disgusting experience this has been. i paid close to $300 a month for 6mos only to now have to throw away EVERYTHING…. 🤬🤬
Melinda was an absolute joy to work with. She made our time there easy and enjoyable.
It's always convenient to me
Public Storage of Hampton is the "go to" storage facility of Hampton Roads. It is no coincidence that they hold a 5 star rating. I needed a storage unit in December 2018 and have been there ever since. They were awesome in helping me get set up quickly, and I always felt that my property was always safe, dry and secure in my storage unit. The unique door locks also gave peace of mind. Plus, if I ever had a question about the unit or billing or my lease, they were always super helpful and responsive. I would highly recommend them for your short and long-term storage needs. The location is great, and it's easily accessible. The facility is always cleaned and well kept. All but positive things to say about the storage facility. In particular Melinda at the Pembroke Ave Virginia facility gave me such above and beyond service today! I'm so impressed with her professionalism and how she took care of a difficult problem I faced today. If I could give her 10 stars I would!!! Melinda was Super resourceful and went far above her job description to help me. This type of customer service does not exist anymore and I can't explain how much it meant to me. Thank you Melinda for being so amazing! You're a rockstar! Gus Schmidt
Melinda was amazing! She made my move seemless. Melinda handled every need that I had. Thank you for great customer service!
Brian DV is a nice guy, perfect service.
This location is exceptional , I have used Public Storage many times in different states but Brian was your agent or associate and he was funny, personable, accommodating, informative, and one of if not the best employee I've experienced .I am on and off hard to please occasionally but Brian pleased my sensibilities with ease, thank you for hiring great customer service representatives.
Tami , was very helpful. Public Storage offered 1/2 off first month rent and waived the the insurance fee for the first month. I would be more than happy to give a referral to anyone who maybe in need of storage space.
Stopped in to inquire about a rental unit and Melinda helped me. She was very knowledgeable and her customer service skills were excellent. She took her time and explained the entire process and how easy it is to do the contactless sign up on line. I really appreciated her help and would use their service again.
Stella is absolutely above amazing. Very polite , knowledgeable & attentive to our needs Thanks Stella😃
AMAZING follow up customer service!!! Susan was super sweet and professional. Very attentive and sympathetic to my needs. More than accommodating when needed the most!!!
Susan is sweet and informative. Excellent customer service!
Susan is one of the nicest people. She goes above and beyond!! I would keep this unit just because of her amazing experience.
Susan help me with the perfect size unit and went above and beyond to make sure I got everything I needed ... Thank you Susan for all your help! ♥️
Susan was so nice to me. We are moving and mom is stressed. She made it super easy!
Me and mom walked in and even though there wasn't anything available at that location the assistant store manager Tammy Kelsey helped me find one at there sister location and set it all up for me. She made it so easy to get a storage!!! I would definitely recommend!!!
Niecy was very friendly and helpful! I appreciate good customer service and was impressed with my check in and contract information. Everything went very smoothly even when I called Public Storage to inquire about storage I was impressed on the services I received. I felt like they run the business very well and organized. The only thing I was disappointed about was the required insurance and I was not applicable for the discount. I feel like my items are in good hands stored at this location and it is very close to home.
Susan was awesome and got me all set up. She explained everything I needed and completely took her time with me and made sure all my questions were answered (even though she was rushing out the door to go to the bank when I walked in)! The unit was clean and ready to go for me. I would highly recommend this facility/location to anyone needing storage.
Very clean and well kept facility. Susan was great and extremely helpful. Would highly recommend using this place.
Melinda is an exceptional customer service representative Always smiling, helpful and always know how to make me laugh! Thanks PublicStorage
Susan. Very good helpful. Nice freindly
LOVE LOVE LOVE! MS.Melinda E. Is super duper awesome. Very respectful very informative about her job,very helpful and extremely nice. That lady needs a extra dollar added to her hourly pay 💯 she has earned it and she deserves it. You can't find good customer service too many places.This lady got it.
Wonderful place. Clean,safe and over all friendly staff. One by the name Melinda. She is extremely kind. Knew everything about the storage. Very helpful and just a very nice individual. We need more people like her. Keep up the good work Melinda
Great experience while using their storage company. Would recommend to all. Very affordable very clean and the staff is great. A young lady by the name of Melinda helped me out. Wonderful lady. Give her more money. She deserves it with that knowledge and great customer service.
This property has a customer service representative that exceeds the level of expectations to a customer service representative of a storage unit to make you feel like you're pulling into a 5-star hotels she is diligent punctual persistent and very polite also helpful as a customer I normally look for the best deals she is quality an makes you forget all about the price I'll always feel safe knowing my stuff is stored with this property she really knows how to run that lot and resolve issues with no problem sorry if I'm not supposed to say her name Susan.
Melinda was a joy to work with. She made us feel welcome and was very helpful.
Lynda is very polite and nice. Opens promptly and is talkative which is nice
Melinda the customer service rep was excellent. She was knowledgeable, helpful and friendly. You just don't see that kind of service any longer . Excellent job!
I would like to thank Public Storage for their staff and the excellent customer service provided while obtaining my storage unit. Melinda was very knowledgeable and went above and beyond to ensure I had everything I needed and every question was answered. I would definitely recommend this location for your storage needs. Awesome place equally awesome staff.
Susan provided incredible customer service, patiently explaining all the features of the facility, and walking me through all phases of my rental experience. Susan was thoughtful, friendly and very professional. After the rental process was complete, she walked me to my unit to explain how to use the lock and other facility tips. I used Public Storage (this exact location) 25 years ago and remember it as a wonderful place to safely and securely store my valuables. I'm so gratified to know that things haven't changed one bit. FIVE STARS. mw
Susan has the best people skill, i really enjoyed her vibe a proffessional expertise she is very polite. And enthusiastic !!!!
Susan was wonderful. Very helpful and patient with me. I had a lot of questions that she answered with a smile. Thank you Susan for all your help. Latricia White
Susan was great ! She is excellent wonderful customer service. :) I will refer her to someone
Thank you Susan you were awesome! 🙂
Susan was the best she was very helpful and patient. She is very dedicated and got me in and out in a timely manner as well gave me detailed information she was very helpful.
What sizes of units and the price
Ms. Susan was very helpful
Susan was GREAT highly recommend
Susan was very friendly. She was also very informative. The company is very lucky to have someone as personable as she is. Great service
I wish I could give Susan 10 stars!! She is awesome!!
Melinda and Susan provided great customer service and support. They also make courtesy calls to remind you about your bill and unit updates. Thanks again ladies! :)
Susan was great, she went into great detail about what was expected and offered options to my benefit!!!
Susan got me in and out. Great customer service
Susan was an excellent help with the upmost customer service
Susan was amazing!! She has helped me so so much! During covid it was kinda hard and her and public storage really helped make it possible to be able to pay and keep my unit. Susan really has a huge heart, and truly cares about each and every one of her customer's. She gets my vote for employee of the year 2019-2020!!!!
Jean is awesome! She is very professional, helpful, and extremely friendly. After having issues with the customer service phone personnel, I came in and rented a unit from Jean. I highly recommend this storage location. Ask for Jean!!
Linda and Susan were amazing. They left great impressions over the phone before I even met them. They were truly great helpers.
Susan was very professional, and helpful. I really enjoyed her service and great personality.
Susan was so wonderful and helpful. Great customer service.
Susan is very nice and understanding. She made the experience seamless.
Susan and Dani. Were very nice and professional. Good peoples.
Very personable and helpful
Very friendly caring people. Always willing to help
Susan and Melinda at this location are SO SO SO helpful and lovely to work with. Renting a unit from researching online to checking-in the day of load-in could not have been any easier. Both ladies were very communicative over the phone in advance. They anticipated my needs, made spur of the moment adjustments when I realized I needed a larger unit, and had all of my paperwork and unit ready to go when I arrived. The facility is gated with a touchpad entry with each user having their own identifying entry code for tracking purposes. The facility also has many cameras, is very clean and well-maintained, and I felt very secure at this location. I would highly recommend this storage facility for anyone looking for a little extra space. Be sure to book your unit online to save. I received an extra $50 break per month because I simply reserved my unit online! Ryan W. 4/28/20
Personable and professional!
Wonderful experience by Lynda
Melinda is an amazing person. She was very attentive and knowledgeable in regards to my storage unit. I have recommended someone to her.
Susan was very helpful and informative and made my very stressful experience, moving my things from my dorm to my storage locker, very easy and quick!! Thanks so much!
Miss Susan is a great property manager, very courteous, kind, & cares about customers. Thank you Miss Susan.
Great customer service🙌🏾💯
Have had nothing but trouble. When we called we were quoted a special move in price but when moved in we were told that the quoted price was just the move in price we would still need to pay for the month at a pro rated amt. Since we were in a rush we just said OK and started to unload. The storage unit had no lights, in the hall or in the unit. We were told that a work order could be put in that day to fix, it wasn't. When we went back a few days later still no lights. Told the manager and the district manager they assured us that lights were being worked on and even told us several times they were fixed. Went back after they said it was fixed, still not fixed. Talked again to the manager and left several messages for the district manager. The manager just passed the buck and we have never spoken to district manager. We had to keep pushing to the regional manager before we got any kind of resolution.
I currently have my things storage at public storage and Hampton Virginia . I am Not happy at all. There are no lights working in the hallway and they have no lights in our stores unit. We were told that it would be resolved as soon as possible. After 2 weeks of complaints they only have one light in the hallway working and that does not work all the time because of the circuit breaker tripping. The worst experience in a storage unit I have ever had
I had to transfer to get a larger unit this is the second time I've got a storage from this location and it was quick and easy Susan was a big help Thank You once again
Susan is Great!! If you need need help, She's your girl!! 💪🏾
Thank you Susan So professional, so friendly,so people person.
Susan is absolutely AMAZING!!! Very professional and very sweet!!!!
Thank u Melinda for all ur expectional work. And being patient with us thanking you again. Nice clean respectful people and place
MELINDA was wonderful!!!! Wealth of knowledge and got us in and out!
My experience here was great quick and easy, thanks so much Susan!!
Thanks so much Susan and Melinda. They are friendly and fast. You guys helped me with my move from start to finish. I have rented here before and Susan was wonderful then. This is the only storage place I use when needed.
My wife and I always use this storage company. Susan and Melinda are awesome kind and friendly.
Susan was great. Very helpful and personable.
I rented back in September and Mrs. Susan help me alot. My experoerience overall with pricing and space and especially the pleasant lady Susan was extremely wonderful!!!Sorry for the lateness .Thanks again!
I reserved a unit online. Melinda called me first thing in the morning to complete the process. She is a very personable young lady with a great attitude. My experience with Melinda with top notch. She explained every clearly. Thank you Melinda
Melinda was very professional and I was in and out of there very fast
Susan and melinda were awesome. Helped me with all my needs and were very professional. Highly recommend!!!
The office was busy and Melinda was alone through 5 patrons. She was pleasant and still took time to upsell. The facility was organized. Though my check-in took over 20 minutes, she made the experience bearable. There should really be more than 2 people at the end and beginning of the months, if for no other reason than to show people and check on the units
Susan provided excellent customer service!!
Very helpful, nice,Susan you're the best she made me feel like I was home and we was in and out good job
Melinda was an amazing help with getting me into a new storage unit. She's very polite and respectful. Didn't take long at all.
Susan was very helpful and great customer service
Susan was great and very helpful.
Very great service from Susan !! Awesome help and professional!! Best place to rent from thanks 😊
Five stars!! Melinda is an excellent person. She was so helpful and efficient. Keep this woman at all costs! Thank you!
I was waited on by Melinda, she is so nice and very patient. That place stays busy. My question to this company is...why do you have such a tiny parking area....this is a well known brand...you should have more then one person working there. Don't get me wrong...she knows her stuff. She is friendly and very helpful. She is doing 10 jobs at one time....you should get her help or/and pay her better. You have the best brand in town.
Melinda was Great very knowledgeable and informative Thank You!
Linda was very helpful and informative of questions I asked. Took care of me with the most courteous customer service.
I needed a storage unit the same day and selected an online deal with Public Storage. I was immediately contacted by Melinda with a reservation number by e-mail, text and phone. She was very pleasant and easy to work with. The paperwork went smoothly, and she explained an answer for any questions I had. Thankfully, I was able to move in that same day. The grounds were clean, as well as my storage unit. Keep in mind that there is an administration fee payable when applying. Also, they didn't have any dollies, so you have to bring your own. A pleasant experience. Would recommend to anyone!
The Customer service manager was incredibly nice to me and my mom. I highly recommend this place.
This is the worst highest place to store your belongings. The Yates doesn't work half the time, they lock your storage so you cant get in.....even when you pay your bill monthly ana haven't missed a payment but can't explain to you why. Found another storage for 1/3 if the price here.....
Susan was very helpful we enjoyed our experience very friendly customer service
Suaan. She did a great job thanks
Ms. Susan is a wealth of knowledge, friendly, hard working and goes above and beyond to help her customers!!
Susan was very helpful and positive and polite. Love her she's the best. Just perfect
Susan Rocks!!!! She should be the Face of Public Storage!!!
Very professional and pleasant support staff.
Susan gave great and fast service. I recommend this storage
Susan was amazing and very personable , looking forward to renting here thank You again. !
Fast! In & Out! Thank you for being efficient ❤ The right space for my storage needs.
Susan was very thorough and quite pleasant! She was informative and sincere as well!
I've been renting for the past two years and have had excellent service. I am very comfortable visiting my unit. I worry about flooding and water damage in "Tidewater" Virginia and the units are always completely dry. Very good drainage and have had zero water issues.
Very friendly and helpful staff!
Ladies in the office were very helpful and friendly. The only reason it is not 5 stars is because the unit wasn't sealed well and a lot of my belongings were damaged.
Ericka was a great help with getting us a storage unit. She walked us through every step even help us with items and packaging to cover and protect our things. Thank you Ericka we really appreciate you.
This company is high way robbery. Moved into my unit in February of this year and already they have went up on my rent which at point of renting noone said after six months your rent will increase for no apparent reason. Try calling the office to speak with someone is impossible never in the office. Gate has been broken for the last five months so they can't be using the extra funds for that. Research other companies before you choose this one
I've been renting space since my daughter was a freshman at Hampton University. I have never had any problems which is why I'm still renting space...my daughter graduated 2 months ago and couldn't bring everything back in one trip! The staff is great and though I'll be moving her things out very soon I'll always recommend this location to future parents of students attending Hampton U!
Very nice ladies and helpful. Ericka and Ashley were great to work with!
My experience was very pleasant, Ericka and Ashley were very helpful in assisting me. 10 outta 10, would come again!
Im jus here to say u have two lady that work at the Pembroke Ms Ericka an ms tamika they was amazing they took great care of me those ladies need a raise! They are the best
Tamika and Ericka were very helpful. From the moment I came in, until the moment I left, they had smiles on their face. I recommend that everyone go to the Pembroke location because these two will make sure that your stuff is stored.
Very friendly staff and great rates. The customer service is excellent and I am so pleased I can drive up to my storage unit.
Too Expensive... Highway Robbery
When is the next public auction for unpaid storage units?
When is your next public sale on unpaid storage units?
My name is Tanisha jackson......And ms Ashley Peair...was such a pleasure...... She help me recovery my storage...with accepting payment..after explaining my fees..because not knowing all these other fees accumulated..but after explaining to me with her excellent customer service skills i will always use this location because of her.... She is a great i individual...to deal with..this team has a great one..makes me wanna work with her...great experience..she needs 10 stars.
Good attendent, but overall facility is a mess, damaged code gate and alternative gate is open to anyone, thankfully is just month to month rental
Ashely was great help and her customer service was excellent!!! Very quick! I was in and out and got all the help I needed
This was by far the best experience I've ever had. Ms. Ashley was kind and patient with me and addressed any concerns I had in a respectful way. Ms. Ashley and Ms. Erika are very helpful and considerate, especially for college students like myself. Their customer service was superb.
The staff is very professional. I was in an out with no problem. Ms. Ashley was extremely helpful and personable making the whole experience that much better.
My fiance and i enjoyed our experience at Public Storage. Ms Ashley and Ms Ericka were both helpful and understanding.
Yesterday i was pleased to have visited this establishment while.the rep Ericka was there. She was very polite, and helpful. She explained cost and size and how to get the best for my money. This place had 2 others customers ahead of me and while informing each of them the cost, times etc. she never raised her voice even when 1 customer was upset over her bill she (Ericka) was still very professional. I would recommend a nice bonus or raise for this beautiful women. Thanks for employing someone like that.
Ericka and Ashley were really nice!
I enjoyed my visit to get me a storage. Stella was very polite and had all the answers i needed
Ericka and Tammy were great at helping me with my storage needs. Thank you girls
Had a great experience with Ericka and Tammy
Ericka and Tammy are good people for sure they take special care pay attention and I am so glad that they are my property managers and business partners for sure they make extra phone calls to make to keep people aware and are always able to help you with your problems oh and I forgot that pretty smile
Ericka is great!! Will always recommend this property
Ericka and Kendra have great customer service and gave me all the information that i needed.
Excellent customer service and the most amazing staff. Even management is awesome! Every time I move, out of all public storages and other storage companies I always run back to public storage Hampton.. and live nowhere near that location.. but when you find someone good and honest you dont want to take your chances with your personal belongings anywhere else.
I would definitely recommend storing at this facility, Ericka was very helpful and took her time with me
when into the public storage in Hampton the other day and the experience and customer service was through the roof come in got boxes and materials I needed for me and my wife Michelle and Erika were fantastic will definitely be sending all my family and friends here for all moving and packing needs thanks ladies!!
Very friendly customer service. Kind and willing to work with customer with any issues! Do recommend
Okay place for the special we got. 25 bucks for the month. Needs better gates and fencing.
I came in today to rent a small unit and the young lady there by the name of Ashley was very pleasant, knowledgable, and funny! Little does she know she really help boost my spirits this morning. Thank you for great customer service skills
Greatest service ever....i'm not sure if Michelle is the manager or just a customer service rep for Public Storage, but she needs a raise and promotion. I've been to other storage places before I came here and the help and customer service that was provide was world class. I will tell everyone I know to come to this Public Storage.
Christine was great, 10/10 would come again.
Excellent service. Came to public storage and spoke with a young lady named Michelle and she got me right with whatever I needed. She definitely needs a promotion because she went above and beyond!
The lady Michelle was fantastic! Me and my husband Bob just moved to the area from NYC and was looking in to different storage properties. She informed us of all we needed. Unfortunately I ended up not needing the unit at this time but when I do I know where to come. Give her 10 starts from the Buchanan's!!! I hope this young lady is recognized for her work V/R Susan
Came in to set up an appointment to get a unit and watched an employ Christine deal with the most rude, unruly, and out right disgraceful to her. The entire time Christine showed kindness and patience for what seemed like hours and after dealing with that customer apologised to me greeted me with a smile. Give this girl a raise because you don't see this any more.
I'm preparing for a move & spoke with a lady named Michelle was pleasant and very patient with me as I asked her a bunch of questions 😂 🤦🏾‍♀️ I was very satisfied with the customer service, I would recommend thanks to Michelle for helping with my needs. 😁
Customer service was amazing. Christine did an amazing job getting me setup with everything I needed! Highly recommend Public Storage, due to Christine's professional demeanor, and charming attitude!
Michelle Deloatch-Finney demonstrated excellent customer service. Showed me how everything worked, kept a smile on her face even after I asked a million questions. Thank you Michelle.
Christine was super helpful! She went above and beyond to answer questions and make sure I was set up.
Great friendly customer service was a very enjoyable experience
Michelle was wonderfulllll
My wife and I rented a unit here the other day, and we were treated with great Customer service. Although we arrived ten min before closing, and not to mention it was raining, Ashley still displayed great Customer service. I would definitely recommend them.
Visited this location to inquire about a storage unit for my upcoming move and Michelle answered all of my questions quickly and explained carefully anything that I asked. She was super friendly which never happens nowadays which definitely means I chose the right place! Michelle is awesome and I would give her a raise! 10 stars all day ☺️
Ashley saved my life!! She is amazing! I took my lock on accident and she gave me a temporary lock without me knowing. She tried to call but no success....I am soooo grateful for her saving my storage items with a simple lock👏🏾🙌🏾 Thank you Ashley!!! This is awesome customer service
Ashley and Precious were both lovely and professional. They accommodated my every request and made a mundane task quite enjoyable. Thank you ladies!
Ashley Pair gave exceptional customer service. She was extremely thorough explaining all of the lease papers I was signing. Also gave me a great storage unit. And because of her I will continue to give my business to public storage.
They raised my rent by $30 in one month. Took my business elsewhere. I was also asked to change m review to 5 stars so that I could get the month refunded to me. Because no one would talk to me about my reat increase until the 4th day of the moth so they tried telling. Me. I had to pay for the month. Very shady that they asked for.ento chang le my review to get the service I was promised. I will not change my review so that it looks like the give 5 star service when they don't.
Susan was so amazing! She was very efficient and kind. The whole thing was so easy and fun.
Ms.Susan at public storage is very friendly and very helpful,Great Customer Service!:)
The manager is awesome and as long as you let them know your situation she is very accommodating and will work with you
Amazing customer service!! Would definitely recommend this location to a friend or family member!
Susan And Dayshima Were Very Professional. Greeted Me As Soon As I Can In The Door. Dayshima Was In Training But You Could Not Tell, Thought She'd Been With The Company For Years! GREAT JOB👏 LADY'S
Great service. Helped by Susan who explained information very well and helped us understand how the process works and everything after the process as far as picking up, what goes in, and what can go in.
Susan and Precious made my rental experience easy and affordable! Great service!
Susan was awesome! Great service, quick easy process!!
Very professional polite and curteous..Precious and Susan really made this transaction easy and pleasurable...great teamwork!💯✔
Excellent service. Punctual and thorough. Susan was particularly helpful and explained things very well.
Excellent customer service!!! I will most definitely use them again if needed!!!
Always the best place to store goods
I had the pleasure of working with Elijah and Mrs. Susan today and as always I am very satisfied. They were very friendly and welcoming. Susan remembered me as being a previously customer and was great with informing me of the new updates. Elijah did my walk through and paperwork with great smile and knowledge of the property. This is my second time being able to work with public storage and I know I will be satisfied because they have the best rate and great staff.
Wasted my time coming to view a unit that wasn't available
Friendly staff, affordable
Clean Storage, Good location & friendly customer service..
Susan showed me excellent customer service making a college moving out transition very smooth.
I went there today May 6, 2018 and revived nothing but excellent service. Susan and Alissha work with me and my fiancé and was very nice to us. I would recommend anyone to go there for their storage needs!!!
Susan & Alissha - GREAT service, super quick, and super nice. Thank you so much !!
Susan and Alissha were very helpful
Susan and Alissha were a big help! Great job'
Susan was very professional and was able to deliver the information which I needed very well.
Susan was awesome and cool. She explained everything to me and show me how to do everything. Thanks Susan ❤️
Susan is wonderful she is kind and really cares about her customers I had a great experience thank you susan!!!!
Very helpful thank you Susan for the great help!
Great service! Susan is amazing
Susan was very polite and extremely helpful best customer service at public storage
Excellent service with Susan, will recommend others
Susan Galloways reminders always save my bacon lol
Wonderful facility, very clean and Susan, the manager made sure everything was on point for her tour.
Susan was very informative and super helpful and professional. I definitely recommend using this storage facility!!!
Susan was very informative!! The site is well maintained and secure! Great storage experience!
Susan was awesome and she helped me get exactly what size I needed. THANKS SUSAN!
This is my second time using this storage facility, Susan made the entire experience effortless. I would def recommend using this facility if you need to store your things and what hassle free efficient service.
Jasmine and Linda were very helpful with my move in experience
Linda is so very friendly and very knowledgeable about storage
My experience at this storage was excellent and the clerks were very nice and respectable...thank yu so much
I love Susan while doing her job she kept a smile on my face very spirited.
Susan was extremely helpful and friendly.
I'm at the public storage off pembroke in Hampton va and Susan is awesome, she helped me out a lot and is very helpful
I had a wonderful experience today with Susan at Public Storage.. Great customer service!!
I came earlier than expected but the manager took care of me with no problem. A pleasure getting a storage space from her.
The service attendant was amazing, her name was Morgan R. She was funny and respectful and just an all around pleasure to talk to. I do want to say the facility itself needs an update. The gates were not working properly even after Morgan tried every troubleshooting she was trained for and then all the troubleshooting her supervisors from multiple branches knew. Other than that though, super happy.
Ms. Susan is awesome..Best Customer Service. Definitely Recommend going to this location!!
This is the third time using this facility. Susan and Krista were awesome with their professional service and knowledge. Property and units are clean even with all the snow on the ground. Definitely will keep coming back with my storage needs and highly recommend this facility.
Stella provided excellent customer service I was in and out in no time. Satisfied with the unit no complaints.
Susan is always so personable, friendly and efficient. She seems to really appreciate assisting the clients.
I got a unit an I never used it an I never went back until they contacted me I wasn't able to get any refund on but they waved any other charges for me an for that I am thankful the manager of this site she was so very nice an she did all she could to help me this is where I will be going if I ever need a storage unit thank you so much
Susan is great she has always given great service when I use her facility
Susan was a pleasure to have met. Very friendly and helpful.
Susan was great. Really friendly and amazing service.
It's very well kept. Also, they responded immediately when I asked to have a dumpster near my unit opened.
Susan was wonderful and very helpful
Lynda was very helpful and her manner was very polite. A very pleasant move in experience.
Susan was very wonderful and very helpful with all my needs
Felicia was a delight to speak with she is very plesant and and a very great customer service representative.
I had a wonderful experience at this location. Susan was awesome, friendly, courteous and professional thru the whole process. Also, Erica who assisted did very well, an asset!! I will recommend this location to my friends and associates!!!!!!!!!
Susan was very helpful with me in getting my information for my storage and very polite 😎😊
Been here three times for service and it's been awesome
Susan was AWESOME! Very thorough! Knowledgeable and made my transaction go very smooth!! Great Job Susan!! You deserve 10 stars!
Susan was very patient and helpful when we got our unit. I appreciate that she worked with us and our storage needs!
Susan is fantastic. Pay her more money.
Susan did an awesome job very informative and has a great personality
My wife and I experience at public storage was great. Susan was one of the nicest people she was very respectful, and caring. A very hard working woman. I'd definitely recommend this place to someone. We made Susan's day and she made our day as she pressed through the work load with a smile and her humor. Great customer service skills Susan!!!!!!!
The ladies in the office were very helpful I couldn't have had a better experience!!
Susan was awesome! Great customer service!
The property Manager Susan was very helpful and made the process very simple and easy!
Susan is an good people person and make you feel welcome
Susan was an excellent help....Nice and very Respectful and made my visit Great
Outstanding service!!! Susan, the property manager, was extremely helpful and understanding...kinda threw me off. It's not everyday that I run into someone does their job with such joy. Hanna was also very helpful...they return phone calls, folks! It starts at the top. You got our business for the next four years plus when my youngest son comes to HU. - Eric
Susan was great , courteous & thorough. 👍
I checked with this facility on a Thursday after the moving company I hired failed to show up. I told the girl at the desk I was running late getting my things out of my old apartment and I was looking for a facility that had extended gate hours. She advised that she could grant me 24-hour access for the night....Well I show up in the U-haul with my things and of course I couldn't get in the gate and had to keep the truck for an additional day, again that was Thursday. I called and complained about the situation on Friday and was relieved that the district manager was so professional and courteous. I get to the unit on Saturday, turn on the light in my storage and immediately spot 5 or 6 ROACHES crawling all over my things..... I get to the office to let the property manager know that I didn't​ have any roaches in my apartment, how is it possible for so many bugs to be in the unit that fast and You've never had a complaint??? After, less than 72 hours, that's a good indication of an infestation, which by the way is not covered under that insurance policy they make you buy!!! The property manager looks me in the face and says, well it's been over 24 hours so we can't refund your money! Ummmm, lady I'm done with this place, after only one day!!! You might not refund my money, but my bank will be getting a call first thing Monday. Trust, I will have my money and a new storage facility. Stay away from this place!
I love this property. I recieved the unit that i needed with ample space. I will definitely refer to a friend. Susan is amazing and does whatever she can to make this PublicStorage the best place to store your items. I am very satisfied n happy. I needed the unit right away n Susan did everything she can to get what i need at the last minute.
I love this property! The manager was very informative and knowledgeable about the units. The storage units are very clean and has a lot of space in them. I'm very satisfied with the service here! Thanks to Susan I'm very pleased!
they are really clean nice and will help u out they dont have bugs people bring bugs💯💯😣 but yea they are clean and ill use public storage more thnx ms susan🤗🤗
Susan was a great help very nice and understanding
Both ladies in the office were extremely courteous and helpful.
Just reserved a storage unit today. Susan was pleasant and thorough despite the last minute reservation.
Ms Susan was absolutly wonderful and she made sure that we were very well taken care of so thankful for her assistance and making sure we are okay.
The staff here are so helpful! Susan and Dominique were so nice in helping me close out my account.
Susan was as helpful as she always is!!! I've been using public storage for THREE years and won't use any place else, as long as Susan is here!!
Im new to the area & it seems that everybody is rude with bad attitudes. But when I went to storage Lynda was very nice & helpful. She cheered me up with her positive attitude.
Krista & Susan were both very polite & made it easy to go through the process.
The service was awesome coming from Susan who was courteous and to the point explaining what's expected of me in using the storage unit. I had planned to look around and do my process of elimination before choosing a storage place but I was sold on this one simply because of her spirit the way she welcome me.
Susan was very helpful and nice, she made this entire process very easy and smooth.
Susan was super helpful and invested in helping me! I was very pleased.
I really like the service that I received from Lynda, Susan and Markel (from the J.Clyde Morris Blvd. property.) I explained my situation and right away they worked together and took great care of me. I am very satisfied and I would recommend Public Storage. Thank you.
Just got my storage unit today and I had the most wonderful experience. Susan is awesome she took the time to explain everything to me and also assisted me in picking the right size storage for my needs....The storage I had originally chosen online would have been to small for my things. Great customer service skills and a fast and accurate check out...I would most definitely recommend Public Storage to my friends and family especially if Susan is working...Thank you😃
The service is friendly, professional and made sure all needs where met.
This is my second time here Susan is wonderful. If she wasn't there then I would have went somewhere else. Price was reasonable. Supplies also reasonable. Best storage facility in this area.
Susan gave excellent service and definitely would recommend! Fabulous service!!!
Susan was great and very friendly. She was very informative and helpful when I was just looking for storage, during the process and afterwards.
Was very pleased with the service I received from Sophia when I went in to rent a unit at the Pembroke ave location in Hampton. She was very friendly and professional. I would recommend Public Storage for your storage needs .
Susan helped me understand everything and took her time with showing me everything even tho she was busy as ever. This is the right place to go!
Susan is amazing showed property took her time with me and still handled other customers without making me feel as if I was rushed she's great property is great as well well kept quiet secure
Linda and Susan are awesome and so helpful...thx ladies!!!!!
Susan was so great and the overall experience has been a good one.
They have good customer service and the lady Susan works very well with you and she is very pleasant
Great price, very nice storage area, friendly customer service, and all around a great experience! They saved me a lot of time and money!
Susan was very helpful. Would recommend.
Susan is a great property manager, she always works with you to get things straight, I have been storing my things with this company for over 4 years now, couldn't have chosen a better place. the facility has security entrances and cameras, you can always contact the office with questions, everything is clean, quiet and secure.
Susan was so sweet. Service was A-1
Fast & friendly service .
Service has been great! Susan has been very helpful with all my storage needs. I would definitely recommend.
I would definitely recommend people here. Susan assisted me and was very nice and friendly. She explained everything in detail and has excellent customer service skills. I will definitely continue to be a customer here for now and future need
Linda was very helpful and understanding
Excellent service from the staff in setting up my storage unit account. Fast, friendly and were very helpful. Not pushy at all, really seemed to like what they do and want their customers to be happy!!!
Susan was very helpful with setting up our storage agreement!
Fast and easy to get everything done. Staff was really nice.
Susan was a very nice and very professional service. Would definitely recommend!
Susan made the whole process seamless. She's charming, personable and very much down to Earth. She showed me the storage unit, went over the lease/contract and made me aware of anything pertinent.... We need more Susans in the world.
Had a great experience, Susan was great, friendly, and really helpful...thanks for everything!!!
Great customer service and advice from Susan upon renting a unit.
Susan was absolutely wonderful!
I was so pleased with Ms. Susan she was very helpful and I will tell lots of people about her she is great
Lynda was very helpful to me today while on my vacation in Va. In assisting me to paying my bill and renewing information.
Great customer service and every question we asked thanks Ms. Susan
Susan was AWESOME. Customer service was superb.
Thank you for the use of your storsge. Very pleased with the service from Susan and Sophie. Will recommend storage facility to friends and family. Excellent
25449...Susan was a great help to me and my family, I would definitely refer everyone,thank you Susan!
I love Susan. I remembered her when she rented my son storage for his car, awesome lady will refer everyone to this location will never rent from anyone else!
Susan was really helpful with us getting the right storage unit, and she was really professional and friendly. I would recommend her to anyone. My family and I are pleased to have had such a wonderful person working with us. Thank you, Susan !
I rate my experience at Public Storage a 5 out of 5 star experience... Susan was wonderful in getting me & my family the exact storage unit & everything else we needed for a great price... She explained everything so clearly & made this experience go so smoothly... She is a wonderful employee & knows her stuff... I would recommend using this storage facility if you want complete customer satisfaction.
Linda was terrific. Very helpful and courteous
Susan has truly made this process super easy! I greatly appreciate her service! Her personality is so professional and refreshing. Everything was quick and easy. I wish I had 100 of her everywhere I go. Thanks Susan and Public Storage!
Susan was a great person with a great attitude.
Miss Susan and Miss Ann AWESOME. They were very helpful.
Susan good service every time I come in
Been using public storage for over a year and half and they are great. Extended my time with no issues a few times now. The people at the front are awesome and extremely helpful, especially Susan. Highly recommend them for anyone In need for storage
Excellent customer service. Absolutely any and every question a person might have is covered during the signing of the lease and in the paperwork you receive.
I just got my unit a week ago. Susan was the manager, and she was great!!! She went above and beyond to explain everything and get me the best possible deal. I am extremely happy with the unit and the help i received! I definitely recommend this place!
Susan was wonderful and extremely helpful. Would recommend this place to anyone.
Susan and Ann were some of the best customer service i have ever had.
Susan was fantastic to work with and made the rental process very easy!
Susan offers exceptional service she is always very helpful and polite she also calls me to ensure that I make my payment on time to prevent additional fees I give them five stars!
Susan was awesome....excellent customer service!
Susan is the best! Appreciate her helping me and a very sweet person to be around. Great customer service she deserves an A+
Crystal and Susan at the public storage on Pembroke went above and beyond to make my experience excellent. I was in a desperate situation and they not only made me feel comfortable but I walked out with a smile on my face. I would recommend this storage facility to everyone I know because of their excellent customer service. Both of these ladies deserve a huge raise. Crystal and Susan words cannot express house thankful I am for your kindness during this difficult time. When others would have done nothing, you ladies made it possible for my family to keep so many things that we would have had to throw away otherwise. Huge thanks from Misty and Dennis Pulley plus our two sons Jacob and Noah.
From the moment I stepped into the office Susan greeted me with a warm smile and treated me like an old friend. She made me feel at ease and was very professional in explaining my options and even told me how I could save money. My experience has been great and I would definitely recommend this company.
Susan was amazing. The location is clean & very customer friendly. I would recommend this place to any friend or family member with no hesitation.
I love these guys! Susan is a great customer service rep. They are always helpful and friendly.
Susan and Davina are very helpful. They explained all options and answered all my questions. Very knowledgeable ladies.
Susan was very friendly, very informative. I loved the fact that she was up front and honest with me. Very pleased!
I love this place and I was so satisfied with help from Susan at Public Storage
Susan and Lynda gave me a wonderful experience. Great customer service!
Susan and Linda were great. Great customer service.
Susan and Lynda gave me wonderful service today!
Once again I had an excellent experience with Public Storage. Crystal was of most excellent assistance. She did not begrudge a moment of her hectic, busy day to assist me. To truly help someone is a beautiful thing. And Crystal went beyond the pale to help me. Thank you so much. You made my day in more ways than one.
Lynda was awesome at explaining everything!
Crystal & Susan were a delight. "Mapquest" :-)
awsome service received today from Susan and crystal. thank you.
The experience that I had with public storage was great. They even work with you to assure you of not losing your stuff. Susan has been awesome for the 7 months that I have been there. The best storage company in town.
Susan is so awesome I love her knowledge of her job and wonderful bubbly personality...
Susan is the best!!! Best employee that place can have...she made sure I walked out satisfied. Thanks a bunch Susan!!!
A couple of days ago Susan assisted me with getting a storage unit. She was very attentive, helpful and quick! Overall it was amazing customer service and i was confident that I received all the information needed to have a convient and comfortable experience with the unit. Thanks Susan!
The people who worked the counter were polite. My personal items were stored for 7 months and no problems which I had no ability to check on. The storage facility did it's job what was expected.
I had great servis. Susan helped us through everything
Susan was a great help. Took her time to show me the storage room sizes and made great recommendations. The storage areas were recently updated and they look nice and functions nicely.
Susan was very very funny and friendly she took her time with us and was very helpful, the prices are great compared to others in that area and the facility was very clean
Ms. Susan was very polite and helpful in the process. I appreciate her kindness.
Susan was amazing!!! Best customer service ever!!! There was a miscommunication on pricing when I called over the phone and I was upset upon my arrival but Susan turned that around by explaining adequately giving me complete understanding of policy and payments making me feel secure about keeping the storage unit!!! Being new to the area I would say Susan gives Virginia and public storage a great first impression!!! She has a very friendly amazing spirit and I would definitely store here If ever needed!!!
I arrived at public storage around 9:30am in a rush to get to work for 10-5 and Susan said the paper work would take a little while to fill out and I knew they closed at 5 but with no hesitation Susan was more than willing to stay there until I got off work and was able to meet her there, I arrived there around 5:15 and she was extremely nice about everything and took her time to go through everything with me and my wife. Excellent service!!
Service was great thanks to Susan and pricing was perfect for my needs.
Ms. Susan is excellent provided great service, very kind and thoughtful and worked with us very well. came in early to help my family out a lot. She's a very helpful and friendly person. One of the best employee I ever met. I really do and will recommend public storage unit in hampton to others.
Susan & Christine are two great employees they make you feel welcome and are very knowledgeable because i know nothing about storage and they gave me the best rates and customer satisfaction i highly recommend this location
Like the good professional & customer service that i and my wife experienced there
They were friendly and that actually remember me and my family
This was the best experience I ever had with a storage unit company. Susan and Lynda were friendly and helpful. I would definitely recommend this property to all my family and friends!!
Great customer service!!!!👌👏
Susan was very pleasant and was very personable!!!!!! Keep her!!!!!!!
Great experience clean and love their lock pads friendly service Susan was awesome!!
Great Customer Service!!! Great Unit!!! Susan is an awesome employee!!!
I was always a fan of Public Storage. I was with them for 7 years so I know the 100% effort they put out to make your stay comfortable and safe for your belongings. Well I am back to store my things again and of course I chose them. Well a very nice lady there by the name of Susan is eager to help you settle your things in the proper unit. She is pleasant and easy to talk to. Thank you Sue for moral support and the right storage unit too. Sincerely, Rosita
I came in to get a unit to store some extra clothes and etc from my old apartment. Not only was the service excellent but SUSAN is a huge sweetheart. She helped me with everything and always kept a smile on her face. Every question I had was answered politely and in a timely manner. Great staff!!
This place is totally perfect. Good location and great staff. Highly recommend it!!
Fabulous service. Professional. Clean. Highly recommended.
Susan at the Hampton, VA location was very helpful. Thanks for the assistance.
Excellent customer service friendly and helpful. Thanks Susan.
Ms. Susan and davina from public storage Is th bast
Susan and Charlotte are AWESOME! Kind, friendly, helpful, knowledgeable service. Very, very happy to find them. I went to another place, and Public Storage was 100x better. I got a much larger storage area for even cheaper than the competitors. Thank you so much!!
Susan was my saving grace today! I called @ 8 minutes til 5pm (Sunday's closing time) and I said I wouldn't make it there until a little after 5pm, and asked if she would be willing to help me out and stay until I arrived. In the friendliest voice I've heard in such a very long time, Susan said, "Sure, no problem!" I arrived at 5:06pm, and there she was add promised. And the cherry on top of her kindness...Susan replaced the light bulb in my unit! Thank you Susan for your dedication to customer service and for going above and beyond. You could've easily not waited and said you couldn't change the light bulb. But you exemplified what is in your own personal character; willingness to help others in need. You're the best!
thanks Susan for everything!
Susan was very helpful and professional. Susan (25449) explained in detail the products and services that Public Storage offered. Susan personality is awesome !!!
Great and easy process working with Susan.
Good prices always clean nice friendly employers
Susan is very very helpful and smart
Awesome experience at this location. The staff were very friendly and helpful.
had a great experience with Katelyn
Exteremely helpful staff! Shannon quickly answered any quetions that I had. 10-15 minutes & I had much needed extra storage space!!
I was moving out of my house and into an apartment, I had too much stuff to fit into my apartment. I looked on the Internet and saw public storage on west pembroke close to where my apartment would be. I came into the office just looking for prices and got a beyond regular service. Katelyn and Charlotte answered all of my storage questions and got me the exact size that I needed. Now i can easily transfer from my large home into my new apartment. I would definitely recommend this company and this store! You will get the great service no one will give you
Katelyn was great she explained everything. She did a awesome job.
I have never rented a storage place before but plan to sell my house and needed to store excess items so I could stage it. I was impressed with the size, cost and mostly with Katelyn who walked me through the process. Couldn't have been easier.
My experience with public storage was pleasant, and informative. Katelyn was nice and friendly as well as knowledgeable. I appreciate her efforts with help obtaining a storage unit.
Quick and easy, Katelyn was very helpful
Today was my first experience with Public Storage and it was a very memorable one. Any questions my wife and I had were answered right on the spot. I would recommend Public Storage 25449 for all your storage needs.
My experience with Lynda was awesome. She was really nice and very helpful.
susan and Linda were very kind and helpful its a good place to leave your things.
Susan at West Pembroke Ave. Hampton, VA was very professional and had great ideas that allowed me to decide what units were best for me. Susan was was very positive and courteous! Thank You Susan
Susan was very kind & beyond helpful,I am very thankful & Public Storage should be too!!!! Thank you Nichole Holden
Susan was very helpful .it was a fast transaction I was very pleased with my service... I will recommended friends to this company
I have been debating on getting a storage unit for months now. I have so much i need to put away! I stopped by the 25449 location. I had alot of queston and your employee Susan had the best answers! she was so helpful and even gave me some great ideas for how to arrange my things in the unit. It was exceptional service. You guy have the best prices and the best service thanks you!
Shanon and Susan were the most helpful with helping me get a unit only reason this is not 5 starts has nothing to do with the customer service received but the price I do feel that they are a little pricey for a unit of the size I'm getting but fortunately Shanon and Susan gave me superior service second to no one and just for that I would recommend any one to come to this location (long as they are working)
Tameika and Charlotte, were absolutely a blast to deal with. They were both very profession and eager to help me in any way they could. As for the location itself its cleaner, and offers better security then other storage locations on Pembroke. If you need a place to compare them to stop in (Affordable Storage) on the same street! You will truly appreciate the Public Storages friendly customer service, clean facility, and security of your belongings in comparison. Let them be your first stop you will be glad you did.
Tameika is very professional, she has great character, she is very friendly and outgoing, she was amazing to work with, you have a great person on your team.
Tameika has great customer service, multitasker, and is excellent in communicating , meeting every need for my storage needs.
Tamils has great customer service skills and attitude. She is the best.
The customer service was great and Ms. Tameika provided a very friendly atmosphere. I would definitely recommend to other.
My experience was great. She helped me find the perfect size unit for my items! She was also very kind. Great customer service!
Great service will come back again
This was my first time using a storage facility and the Public Storage made it really simple. I got a great price rate and they made sure I understood everything. I would definitely recommend Public Storage to anyone
The property manager is awesome so helpful, and such a blessing
Niecy was very helpful and thank you
Niecy and Charlotte are best. Great customer service.
Me and my sister store here, the service here is always friendly and helpful
Niecy is always pleasant and friendly. And always keep me up to date on my account.
Niecy was great. She helped us get a good price for our unit and then helped my mom back out of the parking space when the lot was rather full. Much better all around than old unit.
Wonderful customer service Niecy is great!
I've. been a custom over a year now and they treat you as good as the day you 1st get your unit. The place is clean & tidy. The on site mgr. is very friendly and polite. I will always recommend this location.
I want to thank Niecy and the rest of the Public Storage fast and friendly service. The facility is clean and user friendly, quiet rare for a storage facility. The parking area though small gets the job done. All the driveways that I have used onsite have always been free from debris making it safe to drive. The staff has been responsive to all my needs and questions, as well as providing up to date information about policies allowing me to be aware of what was going on with changes to my leasing agreement. Pleasant and upbeat, it has always been a good experience to visit the site due to the engage and response staff, and I hope this review is just one of many positive comments to this location
Great customer service, Very helpful!
You couldn't ask for better people and better service.