Public Storage Self-Storage Units at 4195 N Dowlen Rd, Beaumont, TX
Address
4195 N Dowlen Rd Beaumont, TX 77706
Office Hours
Mon-Fri 9:30 AM - 6:00 PM
Sat-Sun 9:30 AM - 5:00 PM
Gate Access Hours
Mon-Sun 6:00 AM - 9:00 PM
Storage Facility Features
---

5'x5'

Climate Controlled

Upstairs/elevator

---

5'x6'

Climate Controlled

Upstairs/elevator

---

5'x4'

Climate Controlled

Inside unit

1st Floor

---

8'x9'

Climate Controlled

Upstairs/elevator

---

10'x5'

Climate Controlled

Inside unit

1st Floor

---

10'x9'

Climate Controlled

Upstairs/elevator

---

10'x10'

Climate Controlled

Upstairs/elevator

---

10'x10'

Climate Controlled

Inside unit

1st Floor

Climate Controlled

Upstairs/elevator

---

9'x19'

Climate Controlled

Inside unit

1st Floor

---

10'x20'

Climate Controlled

Inside unit

1st Floor

---

10'x25'

Climate Controlled

Inside unit

1st Floor
Nearby Self-Storage Locations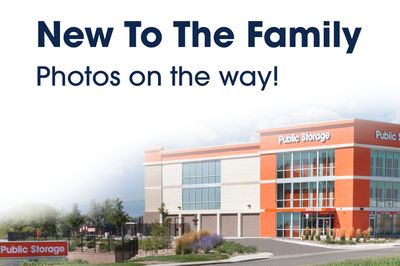 Self Storage Near
6160 Delaware St
Beaumont TX 77706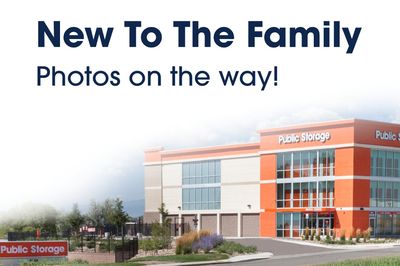 Self Storage Near
9040 TX-105
Beaumont TX 77713
Self-Storage Near Beaumont
Resources from the Help Center
See what fits in different storage unit sizes
Beaumont Climate Controlled Storage Units Near U.S. Highway 287 and Eastex Freeway
Beaumont is about 25 miles from Port Arthur, Sabine Lake and surrounding wildlife refuges and state parks along the Gulf Coast.
Beaumont Public Storage is here to help with storage solutions to fit your needs.
At Public Storage, You'll Always Find...
Keypad Access

Friendly Staff

Month-to-Month Rent

Moving Supplies Available

Free Parking

Well-Lit Facilities
Reviews
( 119)
Candy was very helpful and so knowledgeable. If I could give her 10 stars, I would!
Candy has been an absolute blessing and so helpful best service I've had by far!
We had the pleasure of being helped by Candy. She was awesome. She have us a tour of the facility and made us feel confident that my personal belongings are safe at this location.
Very good experience with ms candy very smoove
Candy was so much help getting everything set up for my new storage unit. She was very knowledgeable about the app and the building. I would give 10 stars if I could for such amazing service!
Candy the manager is the best! She was very helpful and took the time to acquaint me with the facility and my storage unit.
Very friendly and helpful! Candy is awesome and answered all of my questions that I had and was very patient with me. Thank you so much Candy for helping me! 😊
Candy was so friendly and very knowledgeable of all the information I needed. She helped with finding me the space I needed and I'd definitely recommend Public Storage.
When i first walked in, mind you its sunday other store offices are closed, it was instant great customer service her name was Candy!! she walked me through the whole process of getting my storage unit answered all my questions, even going to the app helping me navigate through everything! I would 100% recommend going to her so she can help you get your next unit!
Excellent customer service! Public storage was able to offer me a rental unit in a clutch situation back in April at a SIGNIFICANTLY reduced rate, not having to pay full price for the storage unit until June! Unfortunately, I never used the unit, so I had to close it on the 1st of July, but I was on the hook for the entire July balance. With Candy's help, however, I was able to dispute the balance and was relieved of the July balance in only an hour's time. Candy called me to let me know that I was off the hook and that the account balance had been finalized to $0.00. Candy is an excellent customer service technician and I highly HIGHLY recommend that you consult with her for all your storage needs with Public Storage! THANKS CANDY!!!!
Great place to rent. A.c clean, and customer service is awesome. Wanted to upgrade to bigger space, Done in a matter of minutes. Very professional and friendly place.
Had amazing service from Ms.candy very helpful and informational
I was clueless and Candy was terrific. Very personable and kind
First time having to get a storage unit and Ms Candy did an amazing job of explaining everything to me. Taking me to the different units and allowing ME to make a choice on which one I preferred. Never once felt pressured to meet a quota. I would highly recommend this location if you are ever in need of a unit. Very clean and easy to access as well!! Great Job!!
Wonderful service. Super sweet and professional.
Candy was great. Very informative, kind, and professional. Excellent service and location.
I had a wonderful experience with Candy at the facility that I would recommend this to anyone who wants great service and a beautiful clean storage facility.
Omgee Candy is the best! great service!
Absolutely great place! Clean, always great customer service! Reasonably priced. Candy, the manager, is just incredibly helpful! Super professional.
Service was 100% great service. We were upset that no one was there at first but. But Makayla gave great service and I left with a smile.
Ms Candy is so freaking amazing she has been looking out for me since she became the manager there!!!! If you need storage go see Ms Candy at Punlic storage on Dowlen Rd....
Candy G was amazing, her customer service experience was like no other. If you need somewhere to storage your belongs and have amazing friendly services this is the place to be. Thank you again honey. ❤️
Bee.n with them four 2 years. Great place
Great ladies working there !!!
Candy was so sweet! She stayed late to help me and answer all of my questions!!!
This location is clean and the customer service was great. Candy is very informative and knows her stuff. I will definitely recommend this location!
WoW!!! I don't even know where to begin! This storage facility is conveniently located and easily accessible. We arrived at the facility entered the code and proceeded inside by vehicle. The atmosphere inside is inviting, super clean and very well lit. Opened our storage unit, it was clean and the lock for the unit was inside with an information pamphlet for our specific unit. Also, I would like to add that they have elevators to go to the 2nd floor. They have dollies and hand carts available if you needed to make a load to your storage. We decided to look around the storage area and were greeted by a smiling Candy and she thoughtfully took us on a full tour of the facility. We were just really impressed with this storage facility, very modern and easily accessible. The lighting is great and very well lit and felt safe inside. ***Please know the Hours of Operation are from 6 AM - 9 PM. You need to have exited the building before 9 PM or you will be locked in. Thank you Candy for our tour, for being so sweet, caring about your tenants and enjoyed our conversation❤️
Great experience with this Public Storage! Such an easy process, and employees have all been friendly and extremely helpful. Facilities are clean, well-maintained, and convenient. Highly recommend!
The property manager has gone above and beyond for me as a first time mover. I've had a great experience and the facility is amazing. Highly recommend it to all my friends and family.
L J Hey everyone she is the best CSR Representative that public storage can have as an employer. Candy you were on point. My experience has been easy going fun and I don't have to worry over the Christmas presents that require storage to hide from the kids. Merry Christmas, I highly recommend everyone to go meet Candy and rent you the storage you're looking for!!!
Candy is the best!!!! She is so helpful. Service is amazing!
Mrs. Candy, the property manager has amazing customer service. I enjoyed my rental stay there with her. I would definitely be back the next time I need storage!
Candy goes above and beyond with helping you! She is so friendly and patient, and she quickly and efficiently addresses all of your questions and concerns. Highly recommend using this facility!
I had the pleasure of meeting Candy she is excellent and very patient. She explained everything to the "Tee". I was extremely impressed with her service and professionalism. Kudos to Candy she was outstanding; her customer service skills is great and very knowledgeable of all the products and services thats offered. Thank you, thank you and thank you, Candy
I was very thankful for my experience today I was running late but she was soo patient and kind and very helpful. I really appreciate that and what a beautiful lady thank you for everything
The property manager, Candy, respectfully stepped me through the processes and answered all my questions! Very personable! The location is good (in a mall area, so easy start "window shopping" everywhere) and her property looks to be maintained well!
Candy at this Dowlen location is the best she works with you if you need time she has helped me out so much so if you ever looking for a storage place go to this the place!!!!!!! Thank you for everything see you soon hopefully
candy gave 10/10 service i would fully refer public storage just because of candy 🫶
Candy was extremely helpful I lve out of town she helped me set up my app to pay anyway.
Ms.Candy was great ! She walked me through the whole process making it very simple to lock down my space ! Thank you so much !!!
Welcome you in with love arms and Beautiful smile very clean atmosphere. Will most definitely come again.
Amazing experience! The manager is so friendly and helpful. I only needed a unit for a few days in between moving places and she got me the best discount. The facility is the cleanest storage unit I have ever been to. Will definitely rent from here again when needed!!!
Christina G was an amazing help! Very sweet, knowledgeable and professional. She helped make the mundane and stressful task of switching storage units enjoyable. Thank you!!
Muy buen servicio con la señora Candy.
Candy was absolutely amazing. I made a reservation over the phone and she made the process super easy when I got there. Candy is very professional, very polite and friendly! I absolutely love here. The facility is very well kept and clean with plenty of unloading carts to use which makes everything way easier! There's 2 floors with an elevator which is great.Highly recommend:)
I am thankful to have built a rapport with Candy and have her as my account manager. The service was excellent; from the tour, to starting an account, to checking in, to moving in. The entire process was smooth and timeless. The facility was clean, Secured and safe. Candy was very nice and hospitable. My move in was super easy and quick. Highly recommend this location for storage.
We had a great experience with Candy. She was super friendly and helpful from the moment we walked in. She helped us reserve the proper storage unit we needed.
The facility is clean and safe. The moving carts that are provided, made it easier to maneuver my things in and out of the elevators and through the halls. Candy is very patient and pleasant and helped me decide the correct size of the unit. She showed me several units and calculated the estimates for the cost. If ever I need a storage facility in the future, Public Storage will be my first choice. Thank you, Candy, for helping make a stressful situation – less stressful.
Candy was very nice and gave me good tips on getting the best storage for my items, move in was super easy and quick too she also made sure everything was good. Highly recommend this location for storage
Nice & Clean environment with a really awesome manager!
Candy at the Beaumont storage was so very helpful. She was like a breath of fresh air. She went above and beyond.
We had a great experience for being our first time renting a storage our helper Ms. Candy was very helpful and great customer service she showed us around different units and explain price and regulations she just went beyond!!! I was very impressed with the building very clean smelling nice and love all the security oh and how ya have the lobby full with boxes and other items customers might need. Overall if I could give store and Candy a 10star I would!!! Thank You All 😊 for a great experience!! Ps. Our name at public Storage is Marsela and Marvin Velásquez 😉 Dowlen, Beaumont Location
Very friendly, helpful, and attentive!
Candy provided top-notch service from the beginning and throughout our move. She went above and beyond to make sure we were taken care of. What a blessing during a hectic move!!! The facility itself is clean and we'll kept.
Si cuando uno va algunas tiendas es para comprar algunas cosas necesarias de uno grasas saludos
Great experience, very affordable! Jeff was very professional and courteous. I'd recommend this place to my family and friends! Great Location! I was done within 15 minutes…Give yourself a pat on the bk Jeff!
Jeff was great, I just don't like the fact that there is NEVER anyone in the office when you need assistance
Candy is so thoughtful (going above & beyond for those who do not properly secure their units) and perfectly quirky and easily personable. You couldn't ask for a better property manager for this location.
Thanks Sierra nice and clean
Very receptive and helpful staff addressed my concerns and resolved the matter with a positive outcome.
Sierra was absolutely AMAZING! 100% customer satisfaction with this employee of public storage. Went above and beyond to make sure that I was satisfied and was extremely professional and polite. We need more people in the workforce like her!
Sierra at the dowlen location was fantastic and made the whole experience quick and easy. Facility is clean and well maintained.
Sierre showed great customer services!
Was nervous when they changed owners but was totally reassured when I met the girl running front counter. Her name is Sierra. She helped me out wayyyy too much. Took the extra mile that not a lot of people would/will!
First time there, we were checking out sizes and prices. Sierra was very informative, professional and a very pleasant personality. I'm sure she's an asset to the company
I was told by one of there great employees to apply for a job so I did two applications the company didn't hesitate to deny me even though there's room for more employees (great place for storage) if y'all want to improve allow people to gain working experience when they make an attempt the issue is not the customer service but the hireing portion of your company leaving people in poverty
Thank you ladies for the help and answering my questions! I will be storing with you guys soon as soon as I move in march
My experience was EXCELLENT! Makayla was wonderful. She was very friendly, efficient and helpful. She answered all of my questions to my satisfaction. She was very patient and a great multi-tasker. The system was down and she was able to help customers get access to their units. She did this all by herself. I truly feel like this is the right place for me. Thank you Makayla C for providing excellent customer service.
Sierra/Ciara is awesome!! She was able to handle my situation after finding out that Box Storage abruptly went bankrupt and gave me no notice, which my automated payments went away and left my account seemly shady!! Box storage was totally unprofessional regarding their discontinuation!!! However, the manger at the location was patience, professional, and extremely helpful!! Kuddos to her! You do your job exceptionally well! Thanks! Ps. Can you all make sure all of the lights work on the second floor? I know the light by my unit doesn't really work well or it doesn't notice motion well! Also some more easily moveable carts!
When looking for a storage facility in Beaumont, Tx there's only one place to go, Public Storage on Dowlen. You will find clean units at reasonable prices. More important, the customer service is excellent, something that's lacking in other business's today. Thank You, Sierra, for your patience in helping me navigate the rental process online.
Mickayla was so nice thanks very clean
Thanks for the help today makayla
Clean building and friendly manager
Sierra was wonderful and very helpful. Very friendly and got right to the point with all my questions and concerns. Thanks so very much!
Sierra was a wonderful in getting my unit. Very nice and professional. She took care of business. I would recommend anyone to public storage on dowlen rd in Beaumont, tx.
You guys are fantastic this made my move so much easier special thanks to Sierra for goin above and beyond thanks so much
Great place. I'm probably going to spell her name completely wrong but the Siearra girl is heaven sent. I asked her question repeatedly an she explained every time with the same smile. The time she took with me is greatly appreciated. I will be sure find her any time I need some assistance. I will recommend this storage facility not only from cleanliness but customer service is a hair away from perfect…
Sierra was very helpful. She answered all my questions & had great customer service
Went to the storage building on dowlen was spectacular service no question was unanswered thanks to sierra she was great!!
This storage facility is very clean and smelled great! It's also climate-controlled! The manager Ciara was very professional and helpful! She also helped me access the online tools.
The facility is extremely clean. It's locks at night and is accessible by your own personal fate code. You can drive right up to the elevators. It is climate controlled so you need not worry about your electronic items. Ms. Sierra was so helpful, knowledgeable, and kind. It took no time to get everything set up.
Sierra was nice and very helpful great customer service
I went in to get some information on the storage units and Ms.Sierra was very professional and very kind. She fully explained the services provided by the storage unit. Because of the cleanliness and professionalism of Public Storage I highly recommend it to everyone.
The service provided by the staff is phenomenal! Sierra was very professional, helpful and knowledgeable of the company's procedures! 5 star service!
Best place to store. In a convenient place, because I stay near Parkdale Mall. Needed a place to store furniture for a bit, til I could move into my new place. Sierra, I think she's the manager, was very helpful, friendly, and knowledgeable. She helped with all my numerous questions. I recommend anyone in the area to store there.
Great storage facility. You just have to overlook the fact it's in the mall parking lot. Best facility I've used in Beaumont.
There was 24 hr access, no rodents or pests, the facility is very clean and secure, and the staff is very friendly and helpful! This is a great place to keep your items!! I highly recommend this place to EVERYONE in need of storage.
The new office staff Ariel and Essica are great! The location and pricing is the best in town and the facility is so clean.
Easy in able to get to my unit no problem and after been in the hot heat it feel so good to walk around inside the unit and be so cool.
The online process was very easy to complete, and the facility is perfect for what we need.
I have been very pleased with the personal service I have received at this business.
Very efficiently run business. I did everything on line. The manager called and gave me additional instructions. Clean secure storage. Easy drive in access. Convenient hours.
Worked with a lady name Shayla great customer service will definitely be using again and making referrals
This storage facility is overall the best around! It's clean, organized, well priced and on top of that the staff is spectacular! They had no problem explaining the prices and the facility layout. The manager Shayla was so patient and understanding during the hard times. I'm definitely recommending this place to anyone looking for a safe place to store their prized possessions.
Ms.Zachary was very helpful in assisting me with my storage needs. Great energy and customer service.
My husband and I had a very good experience with this new storage facility. The management here have been very helpful during our move to Beaumont. Thanks Shayla!
Restrooms are super clean, the Manger Shayla is Awesome Sauce! The facility is brand new! What more can you ask for. I'm telling everyone who needs a storage unit to visit Shayla at Box Self Storage!
Beautifully designed storage facility! Shayla was such a tremendous help, and really knows her stuff. Awesome Management here. I appreciate her!
Beautiful brand new facility! Shyla did a great job showing me around the place! I appreciate the discount I got during these tough times.
Great service, Excellent location. Love the large unit sizes.