Public Storage Self-Storage Units at 6160 Delaware St, Beaumont, TX
Address
6160 Delaware St Beaumont, TX 77706
Office Hours
Mon-Fri 9:30 AM - 6:00 PM
Sat-Sun 9:30 AM - 5:00 PM
Gate Access Hours
Mon-Sun 6:00 AM - 9:00 PM
Storage Facility Features
---

10'x5'

Climate Controlled

Upstairs/elevator

---

5'x5'

Climate Controlled

Inside unit

1st Floor

---

5'x10'

Climate Controlled

Inside unit

1st Floor

---

10'x10'

Climate Controlled

Upstairs/elevator

---

5'x15'

Climate Controlled

Inside unit

1st Floor

---

10'x12.5'

Climate Controlled

Upstairs/elevator

---

10'x10'

Climate Controlled

Inside unit

1st Floor

---

10'x15'

Climate Controlled

Upstairs/elevator

Climate Controlled

Upstairs/elevator

---

10'x20'

Climate Controlled

Inside unit

1st Floor

---

10'x25'

Climate Controlled

Upstairs/elevator

---

10'x30'

Climate Controlled

Upstairs/elevator

---

10'x30'

Climate Controlled

Inside unit

1st Floor
Nearby Self-Storage Locations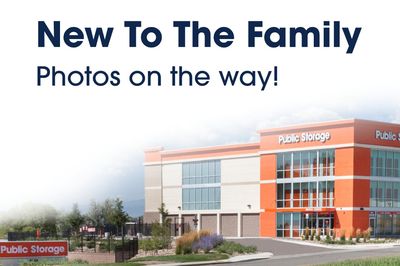 Self Storage Near
4195 N Dowlen Rd
Beaumont TX 77706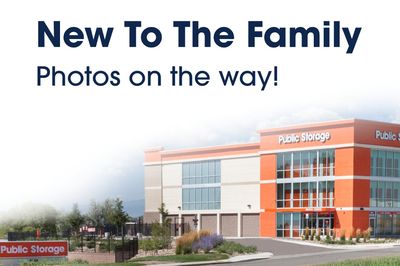 Self Storage Near
9040 TX-105
Beaumont TX 77713
Self-Storage Near Beaumont
Resources from the Help Center
See what fits in different storage unit sizes
Beaumont Climate Controlled Storage Near U.S. Highway 96
Cheap storage in Beaumont is near U.S. Highway 96, not too far north of I-10. Our all-indoor climate controlled storage is located just west of Bowlen Road, and a variety of sizes are available.
A 5x10 storage unit in this modern storage facility is about the size of a walk-in closet. Regina Howell families can store all the kids' recreational gear plus rarely used items, such as holiday decor and off-season clothes.
Lamar University students living off-campus can use a 10x10 storage unit to store duplicate furniture. Couches, coffee tables and dining sets will fit, as well as numerous boxes.
A 10x15 storage unit can hold up to four rooms of furnishings during renovations. Or stash your canoes and other long watercraft in these storage units, when not exploring Beaumont's Big Thicket National Preserve.
Households near Westbrook High School can store at least five rooms of belongings in a 10x20 storage unit during a remodel or when relocating.
Beaumont residents and visitors alike enjoy visiting the Spindletop-Gladys City Boomtown Museum, for a look back at life when oil was first discovered in Texas.
Beaumont Public Storage has a host of storage solutions for whatever you need stowed away.
At Public Storage, You'll Always Find...
Keypad Access

Friendly Staff

Month-to-Month Rent

Moving Supplies Available

Free Parking

Well-Lit Facilities
Reviews
( 148)
Leslie was so friendly and helpful! I appreciate the time she took to get everything situated with my unique situation. Thanks Leslie!
Ms. Leslie was wonderful! Thank you so much for helping me today!
Very happy with the service and experience getting my company set up with this facility. Candy was so nice and went above and beyond to make sure we had the units we needed. The facility is also very clean.
Charge late fees when their own system was not working properly. Said they would wave the fee, yet are still asking me to pay it.
I've been storing my items here for about 6 months. I've had no issues and everything has always been clean. Today Leslie assisted me in the office with transferring my unit to a smaller one. She was of great help & very friendly. Thank you Leslie!
Leslie was very helpful and very informative!! I appreciate her answering all my concerns and questions!
As I cleaned out my brother's stuff from his storage facility today, I could not get over the overwhelming moisture and heat in the air at this facility. For my family members having to pay nearly $300 a month, this is nowhere near the climate controlled storage that a reasonable person would expect it to be. We were there for 4 hours today clearing out his unit, with stuff that had only been there for less than 2 years, and I couldn't get over the fact that pretty much all the wood furniture had developed mold on it. The air conditioning never kicked in once while we were there. The temperature outside barely broke 83 degrees and I can't even imagine what damage will happen to this stuff over the impending summer months. We will be pursuing other storage options.
So I walked In public storage Today to purchase a unit for my belongings til my house is ready I had a lovely conversation with a lady by the name of Christina very helpful and caring if u need a a storage unit.... PS... Is the way to go
Great service and very professional! I arrived and unfortunately I need the lock drilled out due to not have the right key and it being over a year since I've been here. The site manager helped me out and was very courteous.
As a household mover, I dealt with loads of storage facilities and this location for Public Storage is phenomenal!! Their cleanliness is surpassed only by their staff's professionalism. Kudos to Cristina…..she was and is extremely helpful, accommodating and knowledgeable. Go check them out!
Great location! Clean place. Had a wonderful experience with them.
The manager and customer service was extremely nice and helpful. They helped me with all my questions
Had a great experience at the Public Storage on Delaware in Beaumont! It was an easy process, and every employee has been both efficient & friendly. Facilities are well-kept and secure. Highly recommend!
Christina at the front desk was so friendly and helpful! She even was able to help me switch to a different unit and made sure to get me a great location. Her help made my experience so smooth and stress-free. Great place to store items short/ long term . Christina in particular was a true and honest delight . She was very knowledgeable and ready to assist with my questions .
Hey everyone she is the best CSR Representative that public storage can have as an employers. Candy you were on point my experience has been easy going fun and I don't have worry over the Christmas presents that requires a storage to hide from the kids. Merry Christmas, I highly recommend everyone to go meet candy and rent you the storage your looking for!!!
Christina (facility manager) is very helpful and courteous! Her property was always clean and well maintained. It's a great location (right next to automotive repair, a grocery store, and thrift store), so you can plan other things while in the area!
Very a very good experience and would always come and tell someone to come
Very clean facility. Helpful staff. Great prices!
I HV been here couple years now. Christina is a very helpful & knowledgeable employee! She is an asset to this company! Always pleasant & willing to assist!
I have had not a problem with this place. They have always reached out to me when and if need be. They've always serviced me when I neeeded. Mrs. Christina had always made it her business to be personable with me and ensured that whatever I needed was provided. If you go anywhere else you're a FOOL!!!! This place has been everything that I e needed and had gone above and beyond the call of duty. This is not a robot texting. You can google me Nedia Prejean. Thank you all seriously!!!!
Delaware location in Beaumont is Secure, climate controlled storage. Super clean facility. Convenient location. Easy access with the app. Top notch customer service, and friendly attitude from Christina in helping me settle on what size I needed. She was very patient and eager to help. My only complaint keeping me from leaving 5 stars, is the space was advertised as 5x10 but in reality is actually 4x9.5.
Excellent storage facility. It's extremely clean and appears to be safe. The manager and assistant manager are willing to do whatever they can to give excellent customer service.
We got really friendly service & answered all of our questions. The building is in great shape. Christina was great. Jeff was too.
Fantastic storage unit! Very clean with easy door and elevator access through phone app. I was a little confused on how to open my unit but the very helpful Christina at the front desk walked with me to my unit and showed me how to open it. Turns out, I was at the wrong unit! 🙄 Silly me! Very happy to know that my stuff is safe and secure on the second floor of this excellent facility! Highly recommend.
Christina was very helpful, used the facility for 6 months now and no complaints very friendly and knowledgeable staff!
Great staff and the higher price definitely reflects their goals here. I will continue using them.
Christina is very nice and pleasant to talk to. She is very informative and detailed about the storage and the spacing.
Caritina at the front desk delivered exceptional customer service. She guided me through the process of renting a storage unit. She was very thorough in explaining the different options I had and gave me a nice tour through the building to show me what Public Storage had to offer. Overall Public Storage is very clean and secure. Happy to make my decision to rent here.
Christina is the best. She's very helpful and and knowledgeable. Please go see her. The facility is very clean and nice
Went to purchase a storage and The Manager Christina was so very polite and informative. She had so much patience and exceeded my expectations. The place is very neat and welcoming the storage unit is big and the height is very hard to find. I recommend this storage unit to everyone to try it out.
Christina helped us tremendously when we got locked out, I will definitely be using them again!!
Christina was wonderful and very knowledgeable!!
Excellent service. 5 star. Christina is the best.
Friendly customer service and very informative. Clean units and I would definitely recommend this place for everyone else.
Great place to store your personal belongings. Ask for Christina Giles! She will treat you right.
Went by shopping for a storage unit, and the staff is very helpful. They answered all my questions and the facility was very nice. So when I am ready in May to store, I know where I'm going. 😁
Doing this review at gun point! Jk. Really though the employees need more pay
Love this place and the lady who manages it
Makayla Celestine helped me, very professional. Quick service, would definitely recommend!😊
This storage facility was great as CubeSmart until Public Storage took over. If I had any questions, I could call and they would pick up right away or even return my calls back the same day. I moved out of town and still maintained my storage and did not once even complain about the continual rising of the storage fees. Now I can't get anyone to ever pick up the phone or even return my calls. I had to get my elderly mother to drive to the facility just so that I could speak with someone there. It's ridiculous how NO ONE seems to ever be available to answer the phone!!!!! This place is a complete joke! I will be closing my storage unit ASAP with this company!!!
Absolutely recommend when in need of a storage facility in a convenient location. Michelle and her team provided quick outstanding service. Each unit is super clean with tall ceilings for max storage. Worth the price.
Very happy with the service Manager made feel very welcome to your company
Went in for pricing and that lady was so helpful!!
Love the staff they are so very helpful.
The storage unit was convenient and the facility was kept very clean. I would not hesitate to recommend CubeSmart to anyone looking for a storage facility.
The staff is amazing and friendly
Great place, its a maze though lol
I used this facility for more than two years and never had an issue, other than locked restrooms, which I understand was for a good reason. Cory is most certainly CubeSmart's greatest asset in Beaumont. I love her and will drop by to visit when I'm in town.
Great customer service. The manager was super helpful!
Coby and Kori are awesome! They are very helpful and considerate. I highly recommend them for assistance with a storage unit!
I've been a customer for two years they've always made things easy for me. The units have tall ceilings are allowing you to stack boxes, and maximize your storage area. Thanks KORI W. And CODY S. For what you do.
Used this space for 6 months and didn't have any major issues or concerns.I would recommend if you have a lot of items in storage to get the first floor as it can be a hassle to have to use the elevator. VERY secure - must use passocode to get in the storage unit and to activate the elevator to upper levels. Always nice front desk employeed. When we opened one of our boxes we did have a mouse that somehow made it's way into our boxes, but to be honest - this place is HUGE and I am sure this could happen anywhere.
The staff, very friendly and out going.
Kori, the manager, was always very helpful and courteous. It was easy to reserve a unit and cancel it when my move was over. The only thing that would make it easier would be if there were directional signs inside to show you how to get to each unit.
Perfect customer service. Everything was ready to go upon move in and a quick call to cancel.
Very convenient clean and well lit with everything in working order and plenty of room outside to maneuver a trailer and accommodate several customers at once for each entrance. Well done!
Love this place. Great staff with wonderful service skills. Building is well kept and very assessable when your bill is paid.
From the first time I called to make reservations to the time I got in to talk to the general manager. She made the process so much easy for me and I'm so grateful for that.
Very clean facility, carts are available for use most of the time, and helpful staff.
Very very clean dry storage open til 10pm daily. U can come & go on your own schedule. Moving wheeled carts are always available fir easy access.
Clean easy access Friendly employees
Great customer service! I love it at Cubesmart
The place is nice and clean people are nice in the front office
OMG, Ms. Kori is AWESOME❤❤!!! She gave the best customer service I could ask for. She is very knowledgeable within her work and thoroughly explained the difference within each insurance policy offered. She gave me a complete tour throughout the entire facility as well as my unit. This place is clean from top to bottom... I'm talking fresh and shiny waxed floors in lobby, bright lights in hallways, and the security setup is outstanding!! There's multiple cameras in order to keep an eye out on things and i absolutely love how they only allow you access to the floor where your unit is located. For example, my unit is on the 3rd floor so when accessing the elevator my access code will only alow me to go on the 3rd floor, no where else!!! How neat,, right?!?! I've never been to any better storage!!! I'd HIGHLY recommend Cubesmart Storage😃 to any AND everyone!!!
I am very pleased with the storage facility, including their friendly staff. However, the billing department has a definite problem comprehending their auto payment system. Our accounts were set up using this form of payment on two occasions, and both times we got unnecessary past due notices. There is nothing more worrisome than such a notice from a storage facility that has your belongings!
Great service, Kori is very professional, friendly, and knowledgeable. She had everything ready quickly and helps me whenever I need it. Great location and clean building/ grounds.
The long hours are great, the staff is extremely friendly and helpful and it is always clean.
Friendly, fast, informative service. Clean facility. Good access hours. Close to home.
My Experience was Unsatisfied Upon leaving I Had My Own Movers Some of My Items was Stolen I Report it But the Lady who take my Report has a bad Nasty Attitude So she don't find nothing on the Cameras I Gave Her A Week to locate my stolen ideas She Report she don't find Nothing Finally I just gave up because she didnt want to look through the Cameras My Lost I will not recommend Cube Smart to anyone
New units. The staff are very friendly and accommodating. The price is not bad for what you get, and security is great.
Facilities were always clean, secure, and well lit. Staff was friendly and helpful always!
Easy access. Clean facility. Good lighting. Useful carts. Nice manager.
The manager was such a great help!
Accesibility, convenience, friendly staff.
This has been a wonderful experience. Everyone at the Deleware site were friendly and helpful. I called many times and always had a friendly knowledgeable person to talk to. I got to storage and was pleasantly impressed with unit and how clean everything was at site. Highly recommended!!!
The staff was awesome. Very polite.
I APPRECIATE THE CUSTOMER SERVICE FROM ALL EMPLOYEES. THANK YOU.
Solid facilities, courteous people, access when I wanted it.
Convenient and clean facility. Helpful staff.
Everyone is very friendly an very alert...i really enjoy storing with Cubesmart.
Helpful staff and clean facility
Used to be a good storage facility up until a few months ago. The rent has gone up and they no longer have any carts to move your belongings. They are allowing people to check them out and not return them. Huge inconvenience.
Place is clean and climent controlled. Prices are not bad compared to other places. Only bad thing is having to enter a code to use the elevator after entering same code to get into the place.
Samantha Peterson was beyond exceptional
Really grateful for 2nd story storage options.
This is a great facility, it is clean and safe. The staff is first class.
Nice, clean, spacious facility with a very nice and helpful staff. They've been so easy to work with after TS Imelda.
Great customer service at the store and on the phone. I would recommend this company to everyone that needs storage.
Is it difficult using the elevator to load and unload?
They gave me in sweet tea when I asked for sweet tea but the sausage biscuit was great
New facility, very helpful staff!
Kori was amazing getting me setup with the right space. Showing me all different options. Got on the 3rd floor just as I wanted. I wanted a 5x10 and she showed me a 10x5 and I loved it being wider didn't even know they had that size. For a price less than Life Storage for a smaller unit.
Staff is very willing to help transport packages and accumulate guest needs. Prices are a little high but everything in climate controlled and there is also a conference room that is able to be used by the tenants. If you have a large group of people using the storage rooms as offices or this is a good place to use. Missing 5 stars due to the price, and also Trash can availablity. For such a large facility, there is one dump and it is always locked.
How much is the monthly fee?
This place is new, and very nice. It has 3 floors, with freight elevators. Staff is very friendly. Prices are cheaper than all the others around the mid county area...
Safe, clean, professional and affordable. Can't beat that!
Thanks by far the nicest storage facility in South East Texas. It's very clean and everyone is ran efficiently. The elevator is nice and the units I am renting are very spacious. The assistant manager charley is a very nice lady and was very helpful. The location is very safe with easy access to the road. Would highly recommend this well ran facility.
Very clean. The employees were super nice.
Super clean, brand new facility with multiple levels of storage. Popped up when there was no storage left in mid county. Great experience and they worked with fees for Harvey victims. Super nice staff as well. Overall, our experience was above all other storages by far. 10 stars!
Clearly, the best storage facility in Beaumont!!!
The managers Michael and Charlie were great! Thanks again for a great experience!
Nicest storage faculty I have ever seen! Wow!